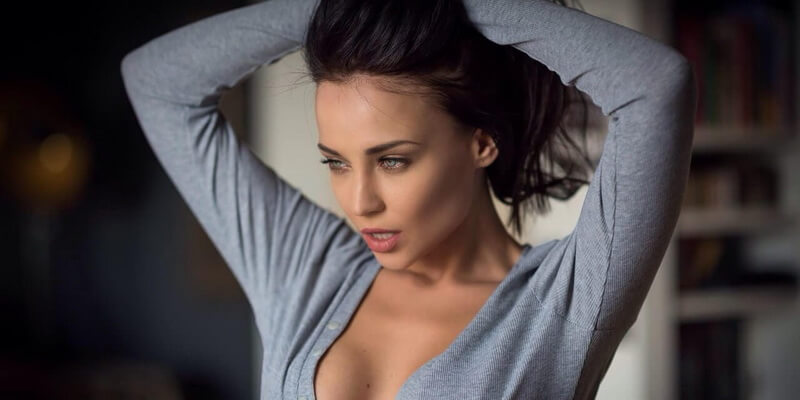 When two persons grown in different cultures decide to unite their lives – they usually encounter with problems of understanding each other. Lifestyle, mentality, education, personality traits – are different. How to understand each other?
Only patience and love can help in this situation. Firstly it's necessary to be ready for the constructive dialogue. Selfishness can destroy a relationship at once. The correct way is to allow new into your life and share something in hers. And of course you need knowledge about life, typical national features and traditions of each other. Overwhelming majority of quarrels and rupture of relations happens because of cultural and lifestyle differences.
So, before making decision of international marriage it's preferably to get more information about your possible partner.
The common features of the Ukrainian brides are:
Gentle beauty. It's a common feature of the slavonic women.
Sunny disposition. These women have a good sense of humor and they are optimistic.They like to sing and as usual have a nice voices.
They will never betray you. If you need an unfailing friend, a real woman, being near in sorrows and happiness – choose the wife among Ukrainian brides. She knows that all the problems is necessary to handle together and she can help really. Family is holy for her.
They are best housewives in the world. Sure, it's not a joke or a lie. Ukrainian women can maintain the cleanliness and cosiness at home, cook delicious meals, grow children and among all these activity be beautiful themselves. In nowadays world it's a rare and valued talent.
They are straight sincere. They don't like "to keep the stone in the pocket". If something bother them – they'll tell it. At the same time they are not aggressive, they don't want to offend you, so they will tell something unpleasant softly, paying attention to the choice of words.
They have style and feeling of beauty. It's difficult to find a woman from Ukraine wearing ugly cloths or using casual style. Her dress can be cheap, but anyway it'll look nice. A lot of Ukrainian brides can sew, knite, do embroidery. It's not a problem for them to create a new dress or change old one. Also they often make something nice for home – curtains, carpets, blankets and other stylish and fashionable decorations.
These women are clever. In common these women are well educated. They like to read and discuss books, to learn something new. There are many themes for conversation in which they are strong in various spheres of life. If you'll find points of contact, any common interests – it'll be an important step in relations development.
Your life never will be grey and boring after marriage. A woman from Ukraine will change it accidentally, merely because of her world view. You will be taught to:
Eat some strange but very tasty food.
Pay a lot attention to your appearance before leaving home. Ukraine brides can't allow their beloved husbands to look as casually dressed.
To be sincere in your feelings. Your smile will not stay polity only, it'll become sincere.
You'll become friends with all nearest and other neighbours.
Don't choose the wife among Ukrainian brides if you are:
Thinking that she will work hard to be equal with you. She is learnt since childhood that her function in family – to be a wife, a mother, a housekeeper. Of course she can work and may be will do it. But she never will fall in making career. Sometimes european men because of it think that Ukraine brides dreaming about money only. It's a mistake. They think about family. Rare of them can be happy in the rented accommodation. She looks in the future and is worrying about it. In this situation she can work hard for future, for stable life. She needs home, which she can decorate, make comfort there. In financial problems she can be very economic.
Seeking for free relationship. Ukraine brides anyway prefer family. It's one of the deepest traditions of the eastern mentality. And your wife will wait your help and emotional support being pregnant. She isn't emancipated. Feminism isn't eastern tradition. It means, that a man brings home money, getting instead full sincere care of him and children. It's normal when she'll wake up early and will cook tasty breakfast for beloved. She will find for you the best wearings, in which you'll look good. She'll think about your haircut, fresh shirt and health.
Emotionless introvert. Ukrainian women are very sociable, they need communication, reaction to their words, actions and changes in their image. Her psychological comfort can depend of your opinion. Even when she disagree with you – she will worry about it.
If you've made a decision and lost doubt – let your choice be lucky! Take care about your delicate gentle woman and remember that the marriage is an action of both. International marriage is a great possibility for strong clever people to get happiness, but for others it can be a great disappointment.
How to become happy – nobody knows. But let you try.