Single Girls from Russia & Ukraine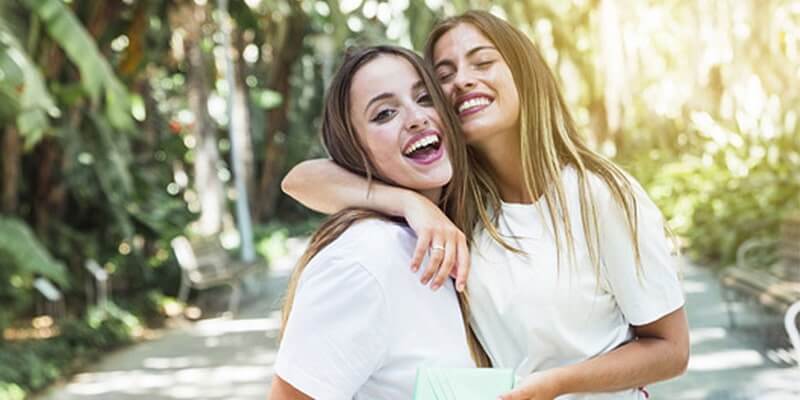 There's no certain reason why most single males still strive to build relationships with Slavic beautiful single women except for their obvious external charm. There's something about these females that makes men work towards a meaningful relationship with them. Well, as soon as you're already here, there's something you need to know about single Ukrainian women and Russian brides.
They Do Have Strong Character
It's mostly because Slavic womanhood had to experience a lot of historical and economic traumas in life. These females have been brought up in a severe environment, and they are used to doing things on their own. Of course, you can't accept it as a regular rule, but it mostly works this way with the majority of hot single women from Ukraine or the Russian Federation.
They Are Mutual
If you're planning to meet single women of Slavic origin, you'll have to keep in mind that they will react at you the way you deserve it. You'll get respect only in case if you're respectful, you'll be listened to only if you're a good listener, and you'll be cared of only if you know how to be caring. If you play the rules, you'll get a long-lasting, meaningful relationship.
They Make Perfect Mothers
As well as sisters, lovers and wives. Single Ukrainian women, as well as beautiful single women of Russia, know how to be a perfectly functional part of the family. They know they have responsibilities to share and they have deep respect for parents. They know how to be caring, and their kids are their main concern.
They Are Stunning
We are not just saying that. The charm of Russian and single Ukrainian women cannot be denied by anyone. It's a lot more than about physical attractiveness. They know how to show off their best qualities nature shared with them. They are used to getting to work wearing full makeup and nice clothes. They like to smell good, have quick and convenient haircuts, and they regularly visit beauty salons.
Typical Misconception
It has long been common for people all over the world consider Slavic single women dating calculating and detached. Quite a lot of men as already experienced improper and insincere relationships based on money matters. However, you shouldn't be lead by misconceptions until you check them on your own. The world is full of indecent people as well as ladies willing to freeload giving nothing in return, and they are not strictly Russians or Ukrainians.
Single Women Looking for Men Have Different Purposes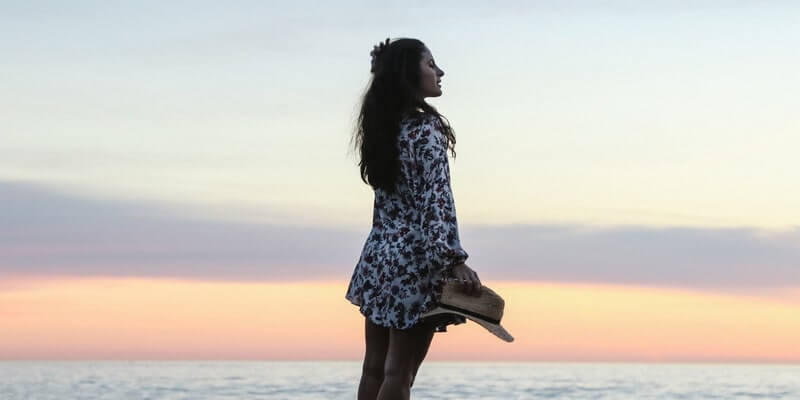 If you don't want to be cheated on a respected only for your financial well-being, you should be attentive enough not to be tricked by the looks of your potential partner. Single women dating may have different goals, and some of them will be unpleasant to you.
Watch your back in case if your partner:
Asks you too many questions about your financial well-being. These questions may include not only direct salary issues. Information like this can be collected indirectly through conversations about how much you travel for pleasure, what you prefer to eat for dinner, or about your favourite alcoholic beverages. Be prepared for the questions that can expose your wealth in case if you have it.
Constantly forgets your personal information including your place of work, your hobbies, your interests in music, art, and literature. If your potential partner has no intention to remember facts speaking about your character and mindset, you're definitely regarded as a source of income, but not as a source of positive emotions.
Feels uncomfortable about discussions of her personal life and business concerns. A real hunter for other people's money will never expose herself from the very beginning.
Tips on how to be on the safe side while dealing with single women dating
Don't expose your wealth and never try to boast about your belongings. The best choice will be to pick out an ordinary cafe, to order a taxi and to wear the most casual clothes you can find in your wardrobe. If you opt for meaningful relationships, don't try to concentrate anyone's attention to your financial well-being. Demonstrate as much of yourself as you can: speak out about your preferences, share your interests and don't get over the conversation – make your potential partner participate in a conversation.
As soon as you get involved in single women dating, make sure you understand your potential partner. It's especially important if you opt for marriage. Non-experienced females, widows, and divorced ladies are also in regular search of meaningful relationships, but they are hesitant about getting involved in a romance with someone from the online world. They may be suspicious and timid when you meet your real life. Even if you're in search of an easy-going, active, and spectacular lady by your side, give your shy partner a chance to show off – the most mild-mannered females turn out to be the wildest in bed and the most caring as mothers and wives.
Dating a Single Woman in 2020: Tips, Tricks & Tactics
There's such a great number of single women looking for men online. The Internet has become one of the most effortless relationship tools. It's free to use, you don't have to pay for the majority of the services, and single women from all over the world are eager to find someone like you.
Mobile applications, online dating agencies, and primitive social networks are overloaded with sexy single women and lonely men ready to date them. The following rules might be handy:
| | |
| --- | --- |
| Don't reveal your identity | Avoid using your real name in the social networks to protect yourself from insane psychos, maniacs, and fraudsters who can get access to anything that can identify you, including your name, address, and the names of your relatives. |
| Limit online communication | Don't invest more than a couple of weeks into online communication with a single lady if you are both locals. If a partner of your choice is out of the country, limit it to a couple of months. Don't waste your time. |
| Don't be too open about yourself | It's ok to discuss your intentions only after you find out about the intentions of a person who is eager to date you and initiate a relationship. Besides, you can accidentally bump into a scammer who can use your words against you. |
| Use Google Voice phone number | It will help you protect your anonymity. If your potential partner feels irritated about anonymous phone communication, then it's already an unhealthy communication. |
| It's not real until the first date | Keep this golden rule in mind to stay safe from fraudsters and dangerous people online. You do have the right to be genuine about your intentions and thoughts on some subjects. But you should also understand that it's not a relationship yet. 3D dates drastically affect your potential interaction. |
Your First Dates with Single Women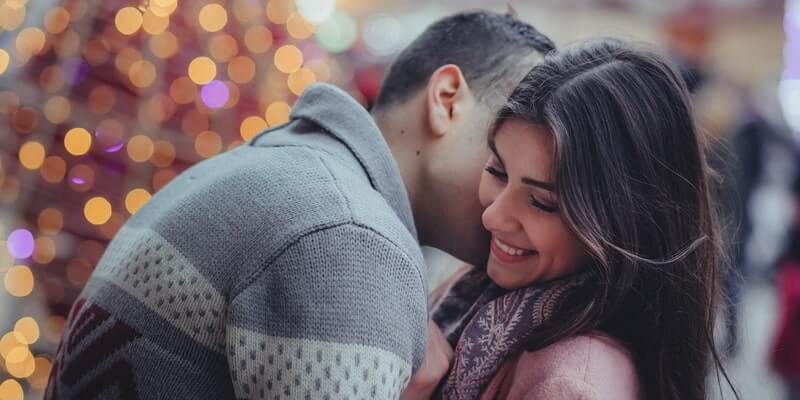 Today's life hasn't changed the intentions and needs of hot single women. They are still interested in caring and loving partners capable of building a strong relationship, protect the family and raise the kids together. Of course, there are also those who don't care about the family matters but still need faithful companions on the road to their mutual dream.
Finding the single woman that will bring enjoyment and peace into your life is not a trouble. The first problems can emerge right on the first date. Stick to the following behavior rules and tactics not to fail the date and protect yourself from potential threats:
Don't impose your opinions in a conversation;
Don't push the relationship trying to speed up the process;
Be punctual and prompt;
Make sure what you say is true;
If it's not true, then don't say it and be honest;
Be polite and don't forget about the true compliments;
Ask questions to demonstrate that you are interested in her.
Single Women Dating: Two Golden Rules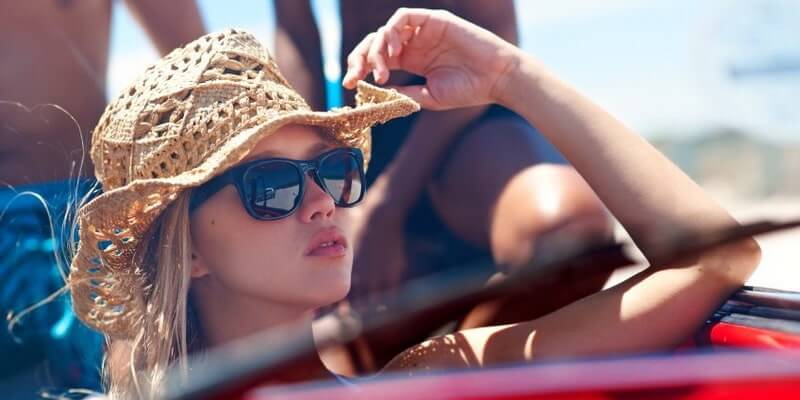 Where to find single women? The choice is sufficient:
A marriage agency;
An online marriage agency;
A smart online dating platform;
Mobile dating applications;
Speed dating meetings.
To find single women you should simply start socializing and enlarging the social circle. It's evident that the more people you have around daily, the greater chances toward successful matchmaking will be. However, you should also learn to behave in the right way.
RULE #1: Be Modest While Looking for Single Women
Looking for a single woman to marry is not a trouble. Online matchmaking platforms fulfill the interests of the majority of the singles. As soon as you find a woman for a potential match, make sure you behave the right way and don't attract her attention through money and expensive presents.
Beautiful single women are very different. Some of them are sincerely interested in long-term relationships where both partners hold hands and head to a successful future filled with mutual interests. Some of them are searching for someone to pay for their needs. They are planning to use your fortune to fulfill their needs.
Never show off if you are a wealthy person. The simpler you look, the better. Never wear anything too expensive and exclusive on your first date. Aim to impress your partner emotionally and intellectually. The more you demonstrate your wealth, the more chances you get to be cheated on.
RULE #2: How to Meet Single Women? Make First Dates Short
A single woman feels as nervous and strained as any single man getting ready for the first date after the long-term communication. You are on an equal footing. Don't get over the conversation and be polite and tolerant regardless of anything. You'll have enough time to think about the date later.
Don't make single women spend too much time with you. The shorter your first dates are, the better.
Don't make your online communication last more than a couple of weeks. Your first dates should last as least as possible. Don't overload your potential partner with communication. Discuss the essentials and aim at building trust and friendship rather than concentrating on passion and romance.