Dating Chat Rooms in 2021: Lightweight Flirt & Pick Up

Online dating chat rooms can give you the freedom you've never dreamt of. Regular eye-to-eye dating demands courage from both sides. You need time to get used to each other, to get deeper into each other's everyday habits and rituals, to understand more about a person you see in front of you before you proceed with further development of your relationship.
Chat dating advantages:
You don't have to pretend someone you not really are. You'll have a chance to explore each other's inner worlds remotely, which is a perfect solution for reserved individuals.
You'll never be disappointed because you won't have to experience the intimacy of eye-to-eye communication but you'll still have a chance to get mutual understanding.
You won't have to conceal anything from your family and friends. You won't even be obliged to install any mobile applications to get in touch with the single women from all over the world.
We hope that our catalog will save your time and help you find your destiny. Get in contact with our online managers to know more about the use of online dating chat rooms and other communication and pick up possibilities.
How to Keep a Dating Chat Going Well in 2021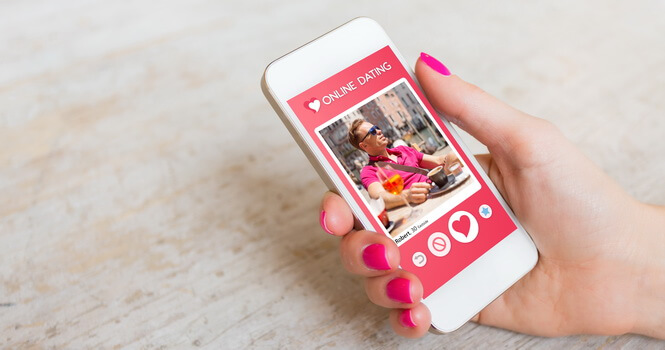 We're ready to share some useful tips on how to start and develop your conversation in the dating chat to avoid misunderstanding. It means that you've already been through the first stages of online interaction, you've had your first conversational exchange with a few insignificant phrases and you've got your initially positive attitude. So, here's how you can preserve it if you really care for your lady.
Be Interested
Never forget about asking questions to show interest in the person. The more you try to find out about a person, the more mutuality you'll get. Never get over the conversation and make sure you don't speak about yourself all the time. You may be considered selfish even if you're not like this at all. A distant conversation has its drawbacks. Text dating demands conversational skills and you'll have to develop them if don't have another way to get in touch with a woman you fancy.
Be Funny
Being light-hearted and spontaneous will advantageously stand out in comparison to the annoying questionnaires about routine things. As soon as your questions get more unpredictable, you'll get a more vivid reaction. Being a bit crazy from time to time is one of the main things in flirting. The reaction of your potential partner is one of the main issues of live chat dating.
Be Consistent
Your flirting limits should be thoroughly controlled. This is not real life - people's reactions in the dating chat can impressively differ from the ones you get while talking to them in real life observing their natural emotions: they don't have much time to think and they react explicitly. Chatting online gives us a chance to leave the conversation whenever we feel it's right. Overthought answers to the questions are more truthful.
How to Behave in an Online Dating Chat in 2021
It's time to get deeper into the issue to find out about more delicate elements of text dating. We're talking about emotional aspect here. You need to demonstrate that you're a decent person and that you deserve trust.
Honesty Is Your Best Policy
Text dating implies anonymity. Even if you've already seen pictures or videos of each other. Visitors of chat rooms dating online are not always straight about personal information and not all matchmaking services check these people are real or not. It's not because most of these women are gold-diggers. The reality is that they are usually afraid of new acquaintances and a dating chatroom gives them freedom.
As soon as you manage to get into a sincere conversation about your real personal and physical qualities, you'll get a chance to get mutual sincerity of a woman you're interested in. Don't lie about your age, your looks, and your lifestyle.
Be Careful About the Comments
Text dating should be as soft as it is possible. Never leave questionable comments on the looks of women, on your physical preferences and do your best to forget about sexist remarks. A woman in a dating chatroom may be deeply offended by your comments even if she's not a feminist. You don't have a right to tell a woman how she should look until you meet her in reality and have an open conversation.
Chat Dating: Most Important Truth in 2021
One of the coolest skills of text dating id the ability to feel the time when you've got to be off. Your online dialogues shouldn't be long-standing in case if you opt for the potential development of your relationship in real life. A distant interaction of two people sharing short messages with each other will get to a stale phase anyway.
Make sure you've left something delicious to discuss when you meet person to person. Women and men in chatrooms dating in search of their destinies need to stay mysterious until they finally get a chance to see, smell and explore deeper into each other's personalities. You need to feel the right moment to let your relationship pass further. Don't delay a real date or it may be late.
Discuss your background;
Talk about your families;
Tell each other more about your professional experiences;
Share your plans for the future;
Discuss your likes and dislikes.
In case if you're brave enough, you can easily talk about your relationship experiences of the past. This thought leads us to the following rule:
NEVER compare your present partner from a text-dating site with the one you've ended up with. This is impolite.
Essential Dating Chat Rules in 2021
Being in a chat is not a trouble thanks to its anonymity and absence of necessity to show yourself or speak with your own voice (depending on the type of the chat).
Nevertheless, there's a list of strategies to stick to:
Be polite with anyone.
Ignore the conversation when someone's trying to insult you.
Never forget to get in touch with the online management to say that one of the website members is aggressive.
Always share your relevant information.
Don't forget to post new photos in the profile, so that your interlocutor could imagine how the "real you" look.
Text Dating Rules: They Are Basically the Same
Text dating rules, as well as live chat dating, have the same basics. We've discussed them and now you know that being polite and sincere are probably the main aspects of a mutually pleasant conversation. We've got more suitable rules to follow:
You should be masterful while texting – short, humorous and brave. Your confidence will be observed through the lines. Additionally, don't overthink what you're going to type – you'll be considered sneaky.
Keep her attention by don't try too hard. If you message her too often, she might think you're desperate for a relationship.
NEVER communicate with a woman you're not confident in her honesty. Every text-dating site has professional management dealing with the security matters. Nevertheless, there's no protective tool that is more efficient than your personal intuition. Whenever you feel like something is wrong, just stop it and never regret.
Bottom Line
Online dating chat rooms are perfect as conversation starters for those who want to develop communication skills and find new acquaintances. This service includes:
A possibility to start a conversation on the topic you're interested in;
A chance to find someone meeting your views on life and aspirations (it's especially important for those who live in rural areas);
Video chats and texting.
Whenever you feel like you're ready for a real-life date, it's up to you to decide what to do. We will be your caring mediators ready to facilitate the process at all levels.