Dating a Divorced Woman May Be Painful in 2020
A divorce may be a result of different circumstances. In case if it was a beautiful relationship with deep mutual respect and exciting plans, you won't be able to create your romantic base until your potential partner makes her mind to forget about her past and open her mind to a new future with a new partner. A step into a romance is not an easy solution for divorced women dating. They may be still suffering from the ghosts of the past, and they need certain care and attention.
Be Mutual in All Respects
Keep in mind that even the most painful breakup makes a divorced woman stronger from both mental and psychological points of view. She becomes smarter, more patient and thoughtful at a time. You only have to help her understand that this is not the end and your potential future has a lot to offer in comparison to what she had in the past. Be gentle to her self-esteem, be ready to her traumas and try to understand that if she's talking to you right now, it means that she's already interested in you. You're not her first romantic experience. A divorced woman interested in a new relationship is already on her way. Help her do the right steps.
Be careful with Her Past
If you date a recently divorced woman, keep in mind that you are her way out of the depressive experience of her past. She's looking for someone that will act as a key that will lock her out of the box. She needs emotional relief. Her previous partner could be one of the most memorable elements of her past. She may have children and even communicate with her ex's parents as grandparents of her kids. You have to be understanding if you intend to develop what you have at present into something she will preserve till the end of her life.
A divorced woman has already experienced many unpleasant things: deception, failure, indifference, and isolation. You don't have to discuss these things with her until she's up to. Don't remind her of the reminiscences of the past and don't let her mind be involved with experiences of her previous marriage. Help her explore something new, get on an unexpected journey, surprise her with unusual presents, create new memories. The more new memories you will create, the less time you'll have to devote to her past.
Dating a Recently Divorced Woman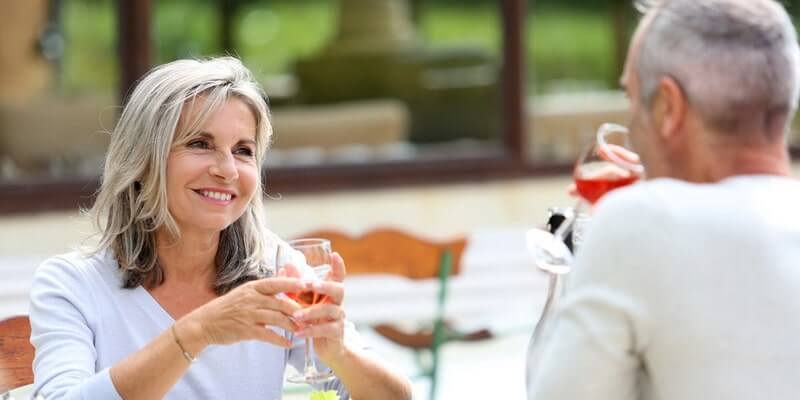 She's Undergone a Spectacular Change
Divorced girls have gone through a lot of circumstances that has seriously affected the way they see the world. A divorced woman becomes more independent, stronger in character and revolutionary in matters of career and personal development. Be ready that she's straightforward and harsh at times. Nevertheless, if you see her trying to create a positive mood, keep in mind that she's on her way to a better future. If she finally made her mind to get into a relationship again, it means that she's up for dramatic changes!
She May Be a Ladder Climber
A recently divorced woman usually does her best to be able to live on her own, to pay for her needs and become at least partially independent especially in case if she has kids from the previous marriage. A divorced woman knows what responsibility means, and she will fight for her career achievements in case if she knows it will bring her financial and psychological stability. You should be supportive about her career development. If you're marrying a divorced woman, be prepared that she may be an enthusiastic business lady, but not a housewife.
Dating Divorced Woman Demands Love Not Sympathy
If you opt for divorced women dating, you'll have to respect the fact that you're a sort of therapy to her painful past. There's nothing wrong with it. You just have to be respectful of her thoughts and intentions. She might even be rude at times. But she is not looking for sympathy. Her life situation demands sincerity that can replace her constant anxiety. If you're dating a divorced woman, listen to her questions, worries, and needs. Her necessity is mutual trust. Divorced women dating are willing to pour her heart out in front of someone who will respect her feelings.
Deal with Her Responsibilities
Divorced women dating in 2020 will not be able to become all yours from the very first date. They have responsibilities to deal with, and you'll have to accept them. As soon as you're a newcomer in her life, she will prefer her kids to any of the dates with you in case if something goes wrong with them. Don't leave rude comments about her ex, share an interest in her kids, let her understand that you're always here to support her in case if she's in trouble. Remember, that firstly she's a caring mother.
Divorced Mom Dating: Crucial Stages & Tips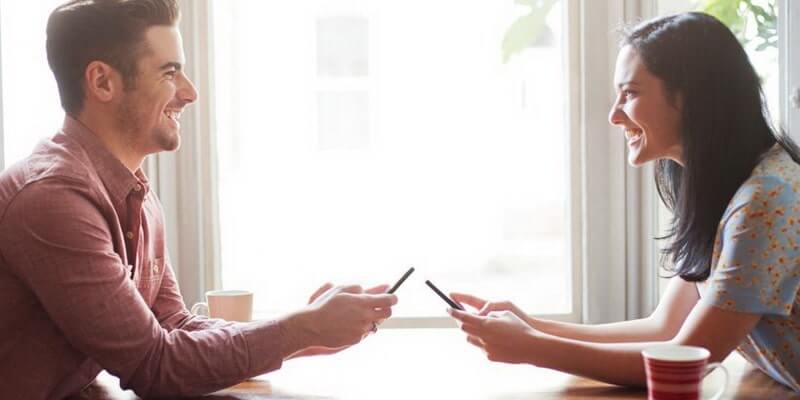 While communicating with a divorced mom, you'll have to face numerous barriers. It's hard to establish an emotional connection with a person who's been through a relationship. Besides, the presence of a kid can even make things worse if you have no idea where to start. We'll provide you with sufficient advice on what to say and how to behave.
Divorced Dating in 2020: Things to Expect:
Numerous things depend on the reasons that triggered the divorce. If both former partners were reasonable, divorce was just a logical outcome. Rare things last forever, especially when it comes to marriage and relationships. Nevertheless, a divorce could have been a result of mutual mistrust and lack of understanding. Life circumstances like these always leave scars. Be prepared for it.
Divorced moms dating in 2020 are very suspicious. They are now more attentive to each of the single things you say. We don't want to say that their experience makes them wiser and more sensible – the presence of children naturally makes women more prudent. They start searching for the physical, emotional, and financial protection of men.
Dating a divorced woman means facing her problems of the past and dealing with her complexes. If you're a sensible man, you should understand that accepting a woman with baggage in your life is harder than building a relationship with a lady who has never been through significant life traumas.
Divorced Online Dating: Essential Stages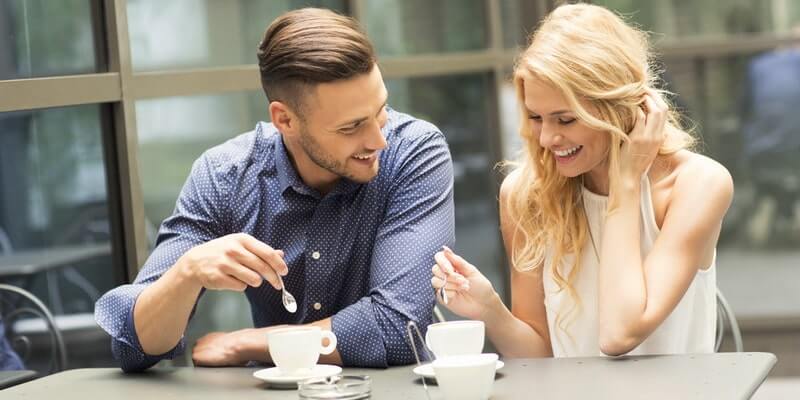 Let her now you deserve to be trusted;
Impress her with simple things;
Don't ignore meaningful conversations;
Accept each other's drawbacks;
Plan your lives within the limits of each other's desires;
Make friends with her kids;
Learn to deal with her parents and friends' suspiciousness - they want to protect her;
Manage your household responsibilities – it's not superficial for a family;
Make sure both of you have private space at home;
Honesty and respect should be your chief virtues.
Dos & Don'ts of Dating a Recently Divorced Woman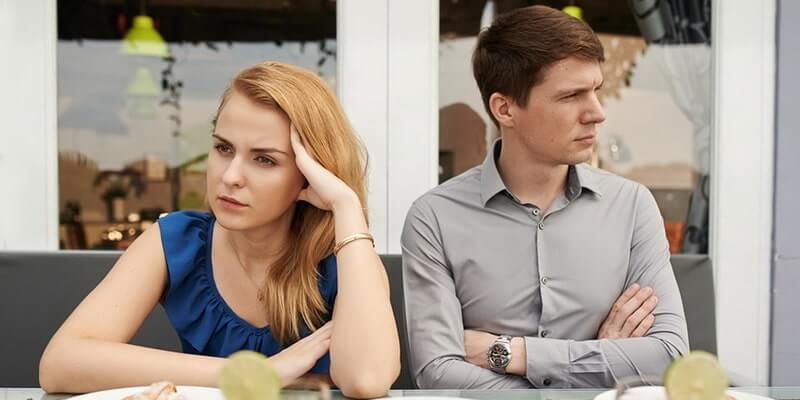 | Dos | Don'ts |
| --- | --- |
| You are more than a regular couple in a relationship. Especially if one of you has kids. Do your best to develop your interaction in a meaningful union where partners trust each other. | Never let yourself blame her for her past mistakes. Yes, you do have the right to discuss things bothering you. But you should be polite and thoughtful first. |
| Accept the flaws of her character if you like the person. If she's a sensible woman, she will do the same as well. However, both of you should remember that each person has room for improvement. | Don't forget about patience. Man's ability to withstand the hardships together, hand in hand, is priceless for dating someone who is divorced. |
Dating a Newly Divorced Woman
Dating someone recently divorced in 2020 is about the mutual desire to heal the possible wounds of the past. It's a new effort to build a relationship. Make sure you deal with the following:
Find common ground and discuss mutual moral and emotional values;
Remember that divorced dating online is based on certain postulates: sincerity, trust, and loyalty;
Be careful while dating a woman getting divorced – if she's still in the process, make sure you don't affect her reputation in a society in a negative way;
Demonstrate your emotional and intellectual maturity when dealing with newly divorced dating ladies – it's one of the main qualities they search for in men.
Grasp the fact that dating someone recently divorced is more than accepting a new person in your emotional world. It's about dealing with psychological barriers, unpredictable straightforwardness, and constant reminders about the past regardless of your potential partner's age.
Divorced Women: In-Between Things Are Unacceptable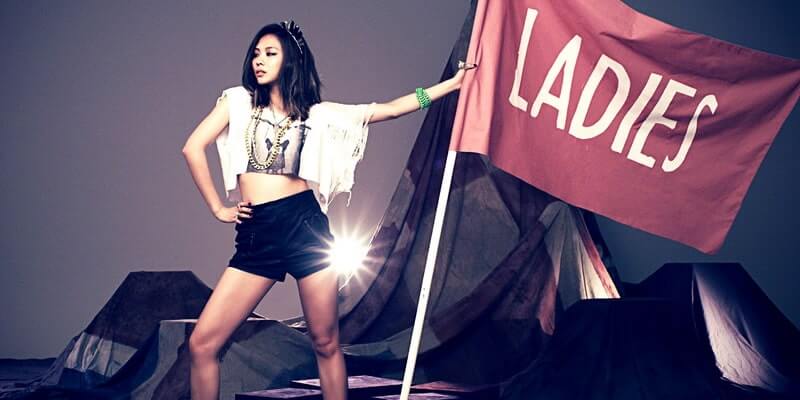 Divorced women are regular single females ready to date and experience new emotions. It's just that they have to deal with the baggage of the past. A divorced woman is more practical in a relationship. Nevertheless, communication with her can become a real burden for an unprepared man.
A divorced woman for marriage understands that she is not the only one who had to break up the relationship. It makes her realistic and sensible. Newly divorced women are not interested in too much drama – they're willing to have some rest after a mishap.
She understands that a divorce is not a tragedy. Being unhappy in a relationship is a tragedy for her.
She does not regard marriage as a priority anymore because there are things deserving more attention – kids, self-development, and physical health.
Divorced women are very careful – they never forget to look left and right before crossing the road. They are very realistic about the expectations and regard new troubles as essential parts of life. They know how to prevent the hardships and how to face them whatever happens.
Divorced women know that doing away with the wrong people brings benefits. It makes them stick to better decisions and loveable people. They are not wiping their tears away anymore. They are wiping away the wrong people leaving room for more decent individuals to come.
Dating a Divorced Woman Gives a Solid Family Foundation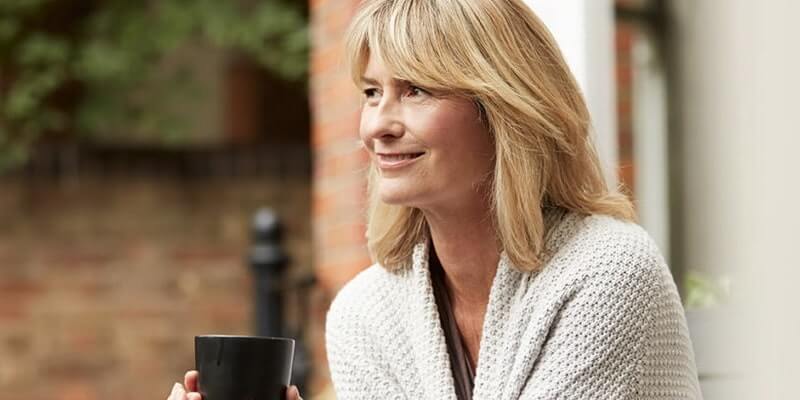 Divorced women have a rock bottom, which is a firm foundation for a new family. Their experience eliminates unwanted tension and excessive quarrels within a couple. They understand that:
You'll never know a man's psychology until you date him;
Your partner is not as perfect as you think;
You are the only one responsible for your faith.
A divorced woman understands her value. Now she does not base her vision of herself on somebody's opinion. When men meet divorced women, they get in touch with the independent personalities able to stand their ground and control their lives alone.
If you're planning to marry a divorced woman, be ready to meet a woman who has been through pain and disturbance. This woman will become a perfect mother because she:
Does not concentrate on superficial things;
Understands that there's no need to tolerate disrespect;
Does not waste time on senseless arguments and conversations about nothing just because she's eager to have a quarrel.
Dating a divorced woman is one of the most beneficial things for a single man interested in profitable family life. Nevertheless, there are things you should be aware of.
How to Date a Divorced Woman: Things to Be Aware Of
Divorced women can suffer from painful memories of the past. They do understand that there's no need to stick to the traumatic memories of the past, but wiping them away is a hard thing. Be prepared for a little bit of drama at the beginning of your relationship.
A divorced woman is straightforward. She is not willing to waste time on senseless talks when there's something she has to say.
She knows that her divorce is just a piece of paper. The worst thing for her is a heartbreak that she does not want to experience again.
Dating a divorced woman has nothing in common with riding a roller-coaster. She's an experienced woman who knows what she wants basing on the past. She has a basement that she can use as a comparison.
Dating a Recently Divorced Woman: It's Less Expensive than Wedding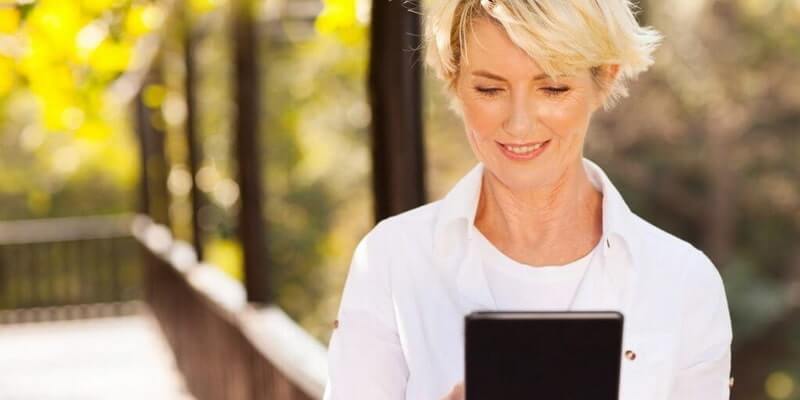 Divorced women are not interested in getting married as much as the unmarried singles. They love themselves and keep on moving forward. A divorced woman usually:
Has nothing against your friends;
Accepts your relatives;
Finds it abnormal to create drama in the presence of your friends and co-workers;
Moves forward to personal development;
Knows that sharing decisions in a relationship is crucial.
Dating a newly divorced woman is like having a diamondback from a person who never deserved it. Of course, not every newly divorced woman is a gift. Some of them were guilty of the breakup. Some of them have gone through terrible circumstances initiated by themselves. You should be very accurate about the choice of partners. A woman who has survived a divorce can be not as powerful as you might think.
Divorced Woman for Marriage: She Won't Make Mistakes
Dating a divorced woman is like starting a new life with someone who has more experience than you are;
Dating a divorced woman is about becoming a part of a new family with the relatives you'll never be able to reject;
Dating a divorced woman means building a long-lasting relationship on the base of things she learned while being married;
Being in a relationship with a divorced woman is healthier than falling in love and planning marriage with a young woman;
A divorced woman with kids will become a perfect mother and flawless household keeper.
A divorce is not as important as life or death. It's one of the regular processes may people get through. A divorce does not fail the whole life. Marry a divorced woman to head for a healthy and long-lasting relationship with someone who already knows the rules and restrictions.