Taurus Women: Faithful & Touchy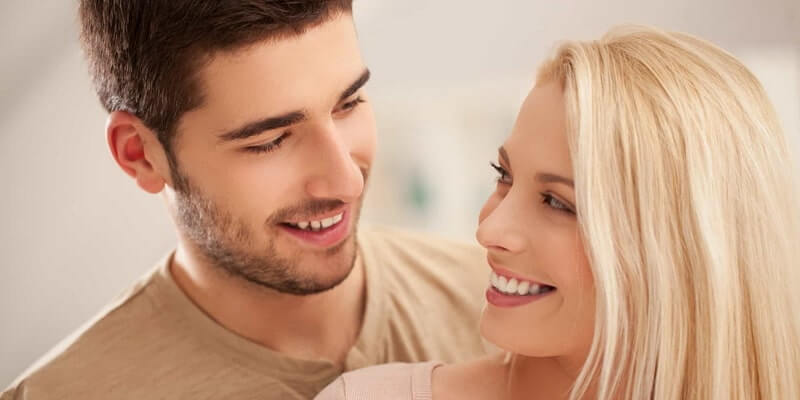 Make sure you're ready to be fully devoted to her. Taurus woman personality involves complete loyalty to her partner and endless devotion to the relationship. It's impressive, but you'll have to accept these rules in return. You should be mutually faithful, and in case if she feels you're cheating on her, you'll never be forgiven.
They are faithful to all the people around them:
They never betray their best friends;
They are always supportive of a family;
They never cross the line while communicating with the other single men.
That's one of the key things about Taurus woman in a relationship: she never speaks behind your back, she never enters a relationship in case if she's not done with a previous one, and she is always a great motivator for anyone who appreciates her.
Her aim is to find a person who is ready to be as supportive and motivating as she is. She needs a powerful personality by her side with distinct life values and willingness to be supportive in return. To win her heart, you'll have to develop such personal characteristics as mutuality, sincerity, open-mindedness, and understanding. Taurus woman searches for chemistry in people.
Harmony in all life spheres is one of the most valuable things for her. She needs peace, sincerity, happiness, and permanence. She doesn't want to deal with tension, and her emotionality demands predictability of her habitual routine life events. Try to save your lady from frictions. In case if you're not able to control your emotions or express them properly, you'll soon have to leave.
Females of this zodiac sign continuously work towards emotional development. They never ignore men when they look sad and troubled. Get ready for your personal emotional evolution: you'll have to be frank about what you feel and what you want from your relationship in the future.
Dating a Taurus Woman 2020 Is for Beautiful Men
We don't want to say that you should obligatory be a supermodel. Basically speaking, every Taurus lady loves beauty in all its manifestations. She loves the beauty of deeds, tiny signs of attention, inexpensive but cute gifts.
She wants to be surrounded by beautiful furniture, charming people, and numerous fancy things. Besides, she is not only fond of beauty because she does everything possible in order to look attractive too. Here is what you should remember doing while interacting with your lady:
Give her regular compliments about the way she looks. She tries hard to look beautiful for you because she feels you deserve it. She is proud to be your partner and she wants to benefit from it.
Show her she is desired. It's vital for all Taurus women. Sex life in relationship with this zodiac sign will be impressively rewarding if you glorify and iconize her.
Never try to conceal your significant other from your friends. She knows how to behave in public and she enjoys it as well. She wants to demonstrate that she's a decent woman that deserves attention and admiration. Remember – she's proud to be with you and wants the world to know about it.
One of her cutest character traits is the ability to take the high road in all life situations. Whenever you are at odds or simply experience a mutually unpleasant situation, she will bravely hold your hand even if she's got a grudge on you.
Taurus females don't like to fight. They prefer peaceful and painless ways out of all problems. Nevertheless, they are stubborn, and they move along smoothly and confidently. They are patient, persistent and consistent.
Another peculiar fact about these women is that they are lazy. This laziness makes them creative about the ways to cope with problems. Laziness promotes genius!
What to Expect from the Taurus Woman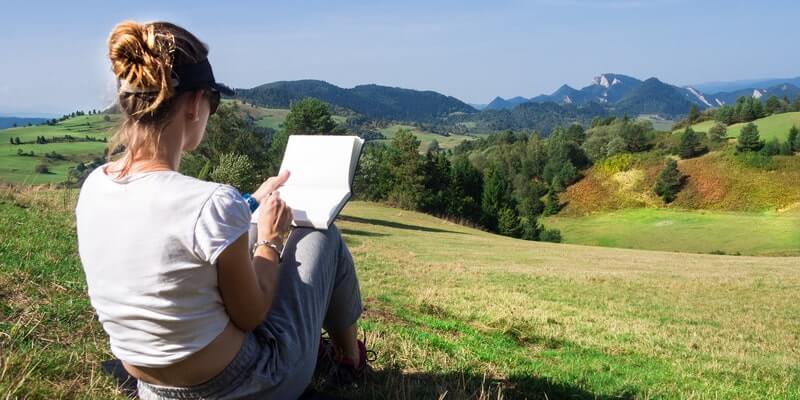 A Taurus woman can seduce you masterfully. Her charms make everyone around fancy her regardless of age and gender. Children love them, women are interested in them as friends, and men are mesmerized by their down-to-earth and charming nature.
A Taurus woman is very patient and reasonable. Her patience seems to be endless, and that's the reason why many men regard them not only as partners but as good friends. A Taurus woman needs:
Stability and security. She will not demonstrate tolerance to a man unable to stick to his word.
Straightforwardness. She is not going to mess around with the guy who is not ready to be frank too.
Devotion and loyalty. She will never forgive cheating or lies because she is honest herself.
Sensitivity. She is very sensitive and gentle and wants to have the same attitude in return.
Regular impressions. She seems serious on the exterior, but her interior always demands new impressions and emotional reloads.
Taurus Woman Personality: Never Cross Her Temper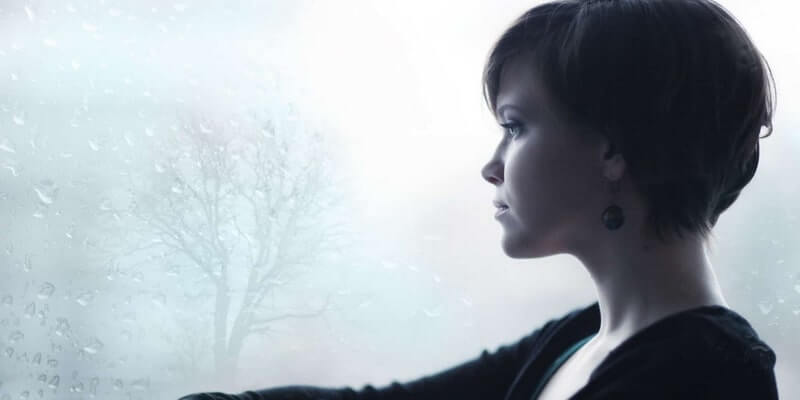 Taurus woman personality implies not only patience but incredible stubbornness as well. If once you get her impressed but then fail her trust and loyalty, she will get mad at you several times more intense than you can ever imagine. Powerful flares of emotions are among the most common Taurus woman traits. They are usually caused by:
Regular little lies in everyday situations;
Lazy attitude to the relationship;
Inability to stick to promises;
Constant excuses for the regular mishaps and fails from the partner's side;
Rejections to support or at least discuss her ideas and initiatives.
This woman is not dumb. She needs a partner able to act as her friend as well. He should be an honest and faithful friend open for any discussions and free to speak out politely. A Taurus woman is feminine only from the exterior – don't let it produce a wrong impression on you. You'll never gain her trust back if you break it.
Things a Taurus Woman in Love Needs
Taurus women want a partner to be precise when it comes to planning the dates. Never cancel a date without an insignificant reason – a Taurus woman hates to be an object of trade between you and your everyday affairs.
Taurus women want their partners to be positively unpredictable. Regardless of how calm and reasonable they are, they enjoy a bit of improvisation and eve extreme ways of spending time together.
Taurus women need stubborn partners. You should be as persistent as she is to be able to walk to the common sims together.
Taurus women are interested in partners who can give a direct answer to the question about the potential relationship. If you want to keep on going through this life with a Taurus woman, you should know exactly what you want from life and your partner.
A Taurus Woman in a Relationship Isn't Crazy
A Taurus woman in love is reasonable and never judgmental. If there's anyone in her environment whom she does not like, she will simply start communicating with him/her without trying to blame a person for the different views on life and overall behavior.
The word revealing all about Taurus women is self-control. Of course, she would never try to live together with a person who deceived her once. Nevertheless, she is a flawless partner in a relationship, and she always knows how to calm her partner and turn a tense situation into another possibility to gain useful experience and make a relationship firmer.
A Taurus woman:
Never lets herself go crazy in any situation. Yes, she can be mad at her nearest when they misbehave, lie, and cause senseless trouble. But if something horrible happens, she pulls herself together to help her family members and partners get through a tense situation.
Is so patient that you have to do something exclusively disgusting to make her lose control of her emotions.
Tends to be more reserved in a company of unknown people. If you invite your Taurus lady to a party where she does not know anyone, she will stand apart from the crowd until someone comes over. No, it's not that she is afraid of communication – she finds it uncomfortable to lead an informal conversation with a person she does not know at all.
You'll have a very satisfying relationship with a Taurus woman is you're a down-to-earth, strong, and patient personality able to share one household, be a friend, and never forget to cuddle and demonstrate loving interest.
Things to Expect from the Taurus Woman in Bed
Taurus woman sexuality is incredible. Regardless of how reserved and silent she is, her sexuality evokes serious sex appeal in men of all ages. If you already know how to date a Taurus woman, you might be questioning yourself what to do next. Further development of your relationship sooner or later get you in the bedroom where a Taurus woman does have something to show off.
A Taurus woman dating looks sincere but shy. It seems as if she is not able to make a brave step and demonstrate something unpredictable. It's a false impression. As soon as you get between the bedsheets, you'll find out that a Taurus woman:
Knows where and how to get sexual pleasure;
Enjoys combining delicious foods, reasonable amounts of alcohol, and sex;
Wants to be fully satisfied and has high demands concerning intimacy;
Needs a good deal of potential and eagerness from her partner;
Loves a lot of foreplay, kissing, stroking, and massaging before sex;
Never hesitates to try something new, especially if she respects your opinion in general;
Can't stand feeling uncomfortable in the bedroom and will immediately inform you about it.
All we can say about a Taurus woman and her attitude to sex is that she needs plenty of pleasure and an eager partner ready to give it to her at any cost. Of course, she's mutual. You will get as much sex as you want. You only have to be in line with her standards.
TOP 3 Reasons Why Dating a Taurus Woman Is Enjoyable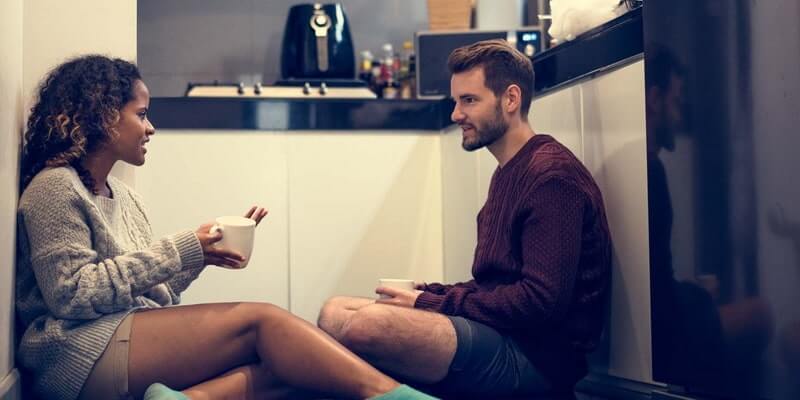 Dating a Taurus woman is an enjoyable experience because of the following things:
Dating a Taurus woman is about having a sensual and selfless partner in the bedroom. She takes her time to make sure her man is satisfied. Nevertheless, she's waiting for the same attitude in return.
Dating a Taurus woman does not demand having incredible intuition. They are very straightforward and hate hints or vague remarks. She always says what she thinks and does what she says she will do.
Dating a Taurus woman means standing side by side with a caring person who always knows the right way to comfort you and share reasonable advice in a complicated situation.
Taurus women tend to be very knowledgeable and always find intelligent courses of action whether it's about the household or the matters of the heart. If you don't concentrate on trifles and have a broader look at life, you'll have a harmonious bond and a loving family.
How to Tell If a Taurus Woman Is in Love with You?
One of the main signs that a Taurus woman likes you is that she shares little gifts with you. These things are usually not expensive – they are memorable souvenirs, handmade treats, or cosmetic items.
They start adapting to your everyday schedule and always ask you for permission to make you a call or invite you to another date or a party.
Taurus women start getting friendly with your social environment. If they can already trust you, it means that she can trust yourself as well.
Be Prepared for Taurus Woman Negative Traits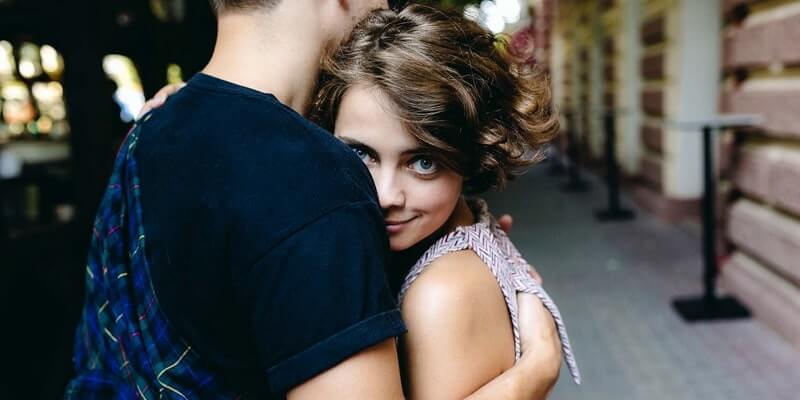 Traits of a Taurus woman are most appealing for family-oriented men. However, not everything is perfectly smooth with this zodiac sign. Learn more about the possible negative traits of Taurus woman:
She's inflexible. If you are not the one she can trust, she will never adapt to your needs, interests, and timetable. She will do whatever she wants regardless of whether it's reasonable or not.
She's too skeptical. It does not happen too often, but she's not very trusting, which sometimes results in a lack of trust in people and their actions.
She's jealous. Once you manage to gain her trust, you'll have to demonstrate maximum loyalty. Don't ever try to hit on anyone else but your partner, even if it's just a game. A Taurus woman enjoys the idea of possession. It does not mean that you'll be deprived of your time. It means that you should be careful demonstrating signs of attention to the other girls.
The road to understanding Taurus woman personality is not as straightforward as it may seem at first. Yes, she's straightforward and reasonable. But as soon as you gain her trust, she starts regarding you as an essential part of her life. You'll have to do your best to tolerate her jealousy and stubbornness.