Sagittarius Likes and Dislikes: This What Makes Men Love Them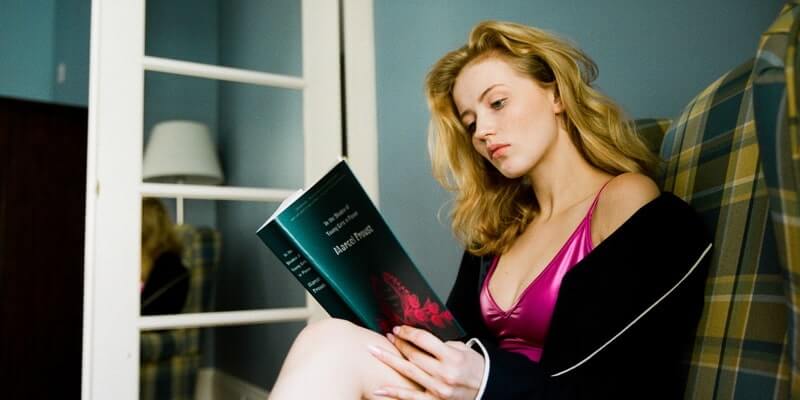 The following list of likes and dislikes makes dating a Sagittarius perfect for all men in general.
| Likes | Dislikes |
| --- | --- |
| Thoughtful conversations; | Aggression in people of all genders and ages; |
| Dirty jokes; | Passive attitude to both friendly and romantic relationships; |
| Good sex; | Passive attitude to both friendly and romantic relationships; |
| The respectful attitude of both men and women; | Indifference; |
| Open-mindedness and the ability to be straightforward; | Assertiveness; |
| Sincerity. | Discussions behind the back; |
| | Emotional instability and inability to control the behavior. |
Clever Men Adore Sagittarius Woman in Love & Friendship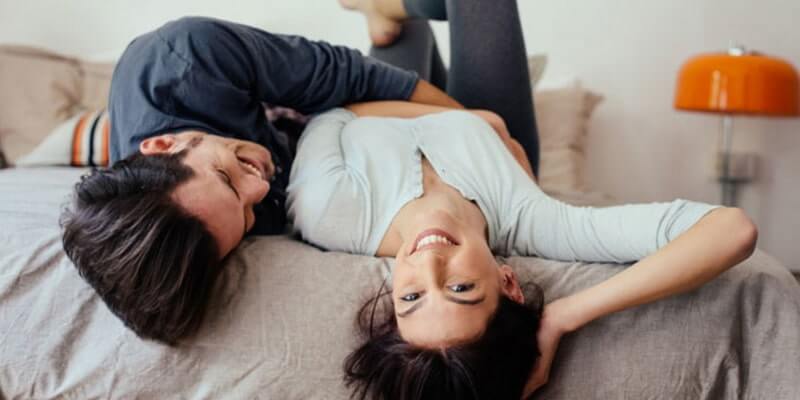 One of the most beautiful things about Sagittarius women is their ability to be frank and honest in relationships of all sort. They become impressive friends because they are:
Faithful and patient. They accept other people's feelings and always try to support their pals in troublesome situations.
Helpful. They understand that some people need a helping hand even if they are too proud or shy to ask for it.
Forgiving. They hate bearing a grudge on people who mean something to them in life. It prevents from regular, meaningful contact, which is vital for Sagittarius women.
Inspiring. They always know the right words to support a person, and their ability to be sincere is surprising for most people.
When a woman of this zodiac sign loves you as a friend or as a partner, she will do everything that depends on her in a relationship.
Sagittarius Woman Traits: Family & Sex
Sagittarius & Family Life
These women are very reliable. They understand that each person in a relationship has responsibilities to deal with. This makes them attentive mothers, considerate wives, and affectionate lovers. Children born or raised by a woman of this zodiac sign grow up confident and diversely developed.
Sagittarius Sexuality Traits
Born natural leaders they find great pleasure in applying their feminine charms. These females often use their sexuality as a manipulation tool. Nevertheless, they enjoy sex and are often fond of experimenting. The only thing to keep in mind here is that they tightly connect intimacy with a meaningful and sincere relationship. They rarely have sex at the first dates and never agree to get to your bedroom if you don't demonstrate affection and respect.
Dating a Sagittarius Woman: Physical Characteristics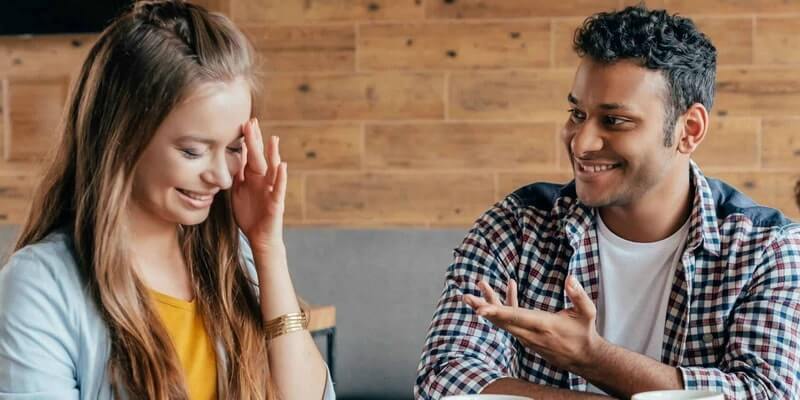 It's a peculiar fact, but for some unknown reason, astrology partially affects the way we look. Sagittarius body type is not universal. They can be lean or chubby; tall or short; athletically built and skinny. However, there's one thing characterizing women of this zodiac sign – they are naturally born energetic. Their bodies are usually healthy and hardy. They have physical and emotional stamina helping them in all undertakings.
Things to Know About a Sagittarius Woman in 2020
A Sagittarius woman is a very unpredictable and complicated person. She will not manage to reveal herself if her social environment and her family are too oppressive. These ladies are usually very smart but not always ready to reveal themselves to society because of their inborn shy nature. They should be raised in a relaxed atmosphere with relatives who do not depend on contriving society values.
Sagittarius women are persistent. If they are willing to get something, they will get it over time regardless of how much it will take.
Sagittarius women are dreamy. Regardless of how smart and practical they are, they let themselves plunge into the imaginary world of their own where they let themselves create their imaginary lives and dream of the imaginary partners (no, it does not mean they are planning to cheat on you).
Sagittarius women are very sensitive. They don't want to hurt anyone ad try to avoid any possible conflicts. They find aggressions not merely disturbing but unacceptable. They avoid anything causing them to feel emotionally unstable. That's the reason why they sometimes ignore the problems. They are not always ready to get in touch with unknown people.
Sagittarius women are forgiving. It's not hard to make them believe you're the best person ever. Once you betray a woman like this, you still have a chance to gain forgiveness. It does not work like this with the majority of the other zodiac signs.
A Sagittarius woman in love is often controversial. She is not always sure of how to express her feelings and let a person understand that their relationship has potential. A woman like this has standards that she is not always ready to follow because she's is not always sure what she wants from life.
She wants a family but is not sure of whether her husband should be commanding or flexible in a relationship.
She has nothing against many devoted friends and acquaintances but not always ready to stay in touch (which does not mean she does not fancy them). A woman like this needs some time on her own so that no one disturbs her.
Sagittarius Woman Personality: Myths & Reality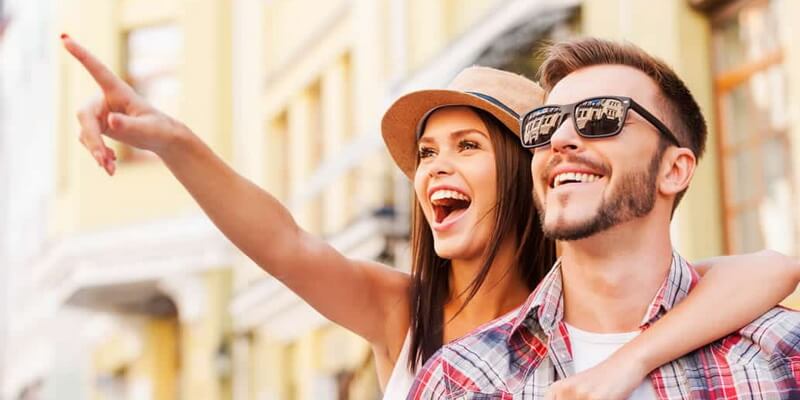 Myth #1: Sagittarius woman sexually is overestimated. False. This woman can turn out to be an explosion – an incredible and never-ending fountain of passion. If you are not sincere and gentle enough, you will never manage to reveal this unpredictable and oh-so-satisfying trait of her. She will become your sex goddess if you manage to win her trust and show respect to her needs in the bedroom. You'll get as much passion and devotion in return.
Myth #2: A Sagittarius woman is always a leader. Partially true. Everything depends on the background and the influence of the family circle. A Sagittarius woman becomes a leader only in case if her parents and older relatives encourage her for action and independent behavior. If a Sagittarius lives in an oppressive atmosphere with blinkered relatives, she grows into a shy and reserved person unable to reach their full social and intellectual potential.
Myth #3: A Sagittarius woman is very sociable. It depends. It also a matter of family impact. If a Sagittarius woman grows up without significant restrictions, she turns into a focal center of any company. The Sagittarius woman is born creative and needs a bit of freedom to develop the skills and turn into someone significant.
A Sagittarius woman compatibility is even more controversial than her character itself. She's honest, intellectual, philosophical, and funniest to be around. Nevertheless, these qualities have to withstand her dogmatic and impulsive behavior, her impatient nature, and her careless attitude to things she finds non-deserving (when these things are crucial in fact).
A Sagittarius can adapt to various zodiac signs if she finds a person attractive in some matters.
Sagittarius Woman in Love
How does a Sagittarius woman act when in love or a potentially satisfying relationship development? How to understand whether she fancies you or not? The following info will help you out:
This woman has a ton of energy and creativity when it comes to a relationship. She will give you creative presents and unpredictable surprises. She will take her time to write long and meaningful messages if she is in love. She will like you unconventionally and will never pay attention to your flaws.
A Sagittarius woman in relationships is ready for a change. If you're keen on sports, she will be ready to give up her bad habits and stick to a healthy lifestyle and better eating habits.
A woman of this zodiac sign needs respect and independence. She hates anything connected with the jokes about male superiority. Nevertheless. She's not a devoted feminist ready to criticize you for anything concerning disrespect to women. She understands what you mean. She is merely interested in your opinion and views on life regardless of the sex category.
When a Sagittarius woman ignores you it does not necessarily mean she does not like you. It can turn out that she has no idea where to start because of their thoughtful and reasonable nature. They like to analyze the situations, and sometimes they get too deep into it. They can be sociable and easy-going with their current friends, but they need time to adapt to potential partners.
Of course, if she ignores you persistently, it's evident that she does not fancy you as a partner.
Sagittarius Woman in Relationships: She Mirrors Her Partner
It's a matter of background and psychology, but the surveys say that the best sign for Sagittarius woman is a Capricorn. A Capricorn makes you learn to benefit from your strong sides, and a Sagittarius is very reflective. One of the best things about Sagittarius woman personality is the ability to adapt to a partner and get motivated through the partner.
Her reflective psychological nature makes her a flawless female partner.
A Sagittarius woman temper shows a willingness to be on the wild side of life. They get inspiration from being excited, as well as from the adventurous spirits of the other people. You'll have to keep her amazed all the time to keep the relationship flowing.
Regardless of her roller-coaster moods, she tends to stability in a relationship. She never cheats on the current partner. She owns a monogamous nature, and her views on the chemistry between the partners are old-fashioned.
Attracting a Sagittarius woman easier than you expect. This woman is not ready to ask people for help until they offer a helping hand. If you help her deal with a couple of troubles, she will be very impressed and ready for further communication in a more open manner than ever. She has a deep respect for helpful people.
Sagittarius women hate it when someone pities them. Even if she feels hurt, she does not want you to pity her because she finds it disgusting. If there's a solid piece of advice you can share, it will be more fruitful.
Sagittarius Woman in Bed
Dating a Sagittarius woman for a further relationship means getting a sexually energetic partner ready for a bit of playful fighting and wrestling in the bedroom.
Sexuality is one of the best Sagittarius woman personality traits. If she is in her 30s, she will amaze you with her willingness to uncover your desires in the bedroom. She gets a thrilling and satisfying feeling of bliss when she makes her partner enjoy and moan for more.
To know all about Sagittarius woman, you should inspire her to get to the bedroom and see how temperamental she can be and how hard it is to turn her off.
The main traits of a Sagittarius woman concerning sex are:
Mutuality;
Unrestrained nature;
Assertiveness.
Even if our Sagittarius woman is young, she will enjoy the slow and gradual development of her sexuality with an experienced partner.
Dating a Sagittarius Woman in 2020: Best Tips to Try Out
Sagittarius woman characteristics imply certain behavioral patterns for a man who wants to charm her:
A thing that many men find appealing in a Sagittarius woman personality is her ability to speak out and always say the truth. Do the same in return while talking, and you won't notice how you move from a friend zone to the area of her romantic interests.
If you're not an active man, you'll regard excessive energy as one of the main Sagittarius woman negative traits. You'll have to be in line with her active plans and never prevent her from doing something she finds amusing and enjoyable if it's not about murders and burglaries.
The best dating match for Sagittarius woman complicated character will be a man ready to give her enough freedom in a relationship. Don't be oppressive while dating and never establish any limitations, and she will deeply appreciate it.
How to Tell if a Sagittarius Woman Likes You?
She will try hard to make you laugh and always keep the conversation flowing in a humorous atmosphere;
She will be glad to have some physical activity with you, so don't hesitate to invite her on a hiking tour or for a walk around one of the most picturesque areas are your place;
She will focus SOLELY on you and devote all her own to you. You'll feel how addicted she is to you and how grateful she feels when you arrange a date or simply invest an hour of your time into a simple conversation.
Sagittarius Woman Negative Traits & Unpredictable Things to Expect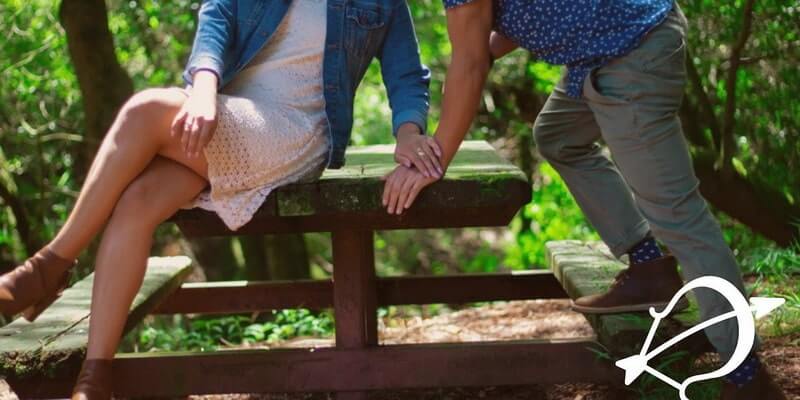 The dark side of Sagittarius woman does exist. There's a list of negative traits that you might find disturbing if you are unaware of what to expect in a potential relationship.
A Sagittarius woman can be spontaneous. If she's moody, she can change her plans and decisions regardless of your plans and expectations. A single quarrel with a woman like this can alter all your desired plans. Make sure you're reasonable enough to talk her into your ideas and out of her unreasonable ideas.
Google for "Sagittarius traits woman" and find out what the other men think about this experience. Most of them will tell you that if you manage to get hold of her heart, she will never let you go and even forgive the toxic behavior. It's not one of the best traits for a woman, but she is ready to be devoted and loving once you gain her trust. Then, she will be ready to excuse your mistakes over time. Nevertheless, we advise you not to keep the toxic relationship going because none of you will be happy in a relationship like this.
One of the chief Sagittarius woman traits is her positive view on life. She always tries to look on the bright side of life regardless of how troublesome the circumstances might be. She can be truly depressed deep inside, but she will never let her depression show off if she is in a relationship with a respectful and polite partner. In many situations, this positivity can become a universal tool on the way to dealing with innumerable problems in the relationships and the household as well.
A Sagittarius woman in bed is very similar to the zodiac signs demonstrating excessive shyness and indecisiveness when it comes to intimate issues. When you manage to charm her and get access to her body, you'll have your brains blown out! She will be passionate and tireless. A woman like this is ready for the experiments and a bit of rough activity between the bedsheets.