Peculiar Facts about Virgo Woman Character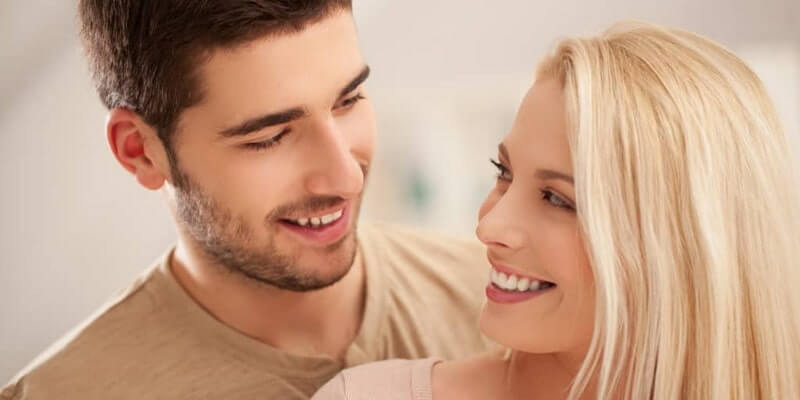 This woman strives to be perfect in all matters and searches for a partner able to be in line with her expectations.
Nevertheless, this lady has a lot of pleasant things to offer:
An excellent sense of humour. The best gift for Virgo woman dating you for the first time is a friendly conversation. You should be able to keep the conversation flowing to let her open up for you.
Passionate nature. Don't be misled by her cool looks. This woman is cautiously waiting for you to open up for her. If you win her trust, you will get this all.
Discipline. No matter what difficulties she has to face, she manages to cope with them because she always has a thought-out plan.
Precision and accuracy. These women rarely come late for a date because they feel uncomfortable keeping anyone waiting. They are very respectful to all people around even if they are strangers.
Virgo Woman: Things She Expects from a Relationship
Understanding a Virgo woman may be hard at first. The trouble is that they are reserved and not always ready to demonstrate their real qualities. She searches for a responsible man and for a meaningful, long-lasting relationship able to turn into a marriage. Things she expects from her potential husband:
He should be arranged and follow the routine things a family has to face. You should be able to share mutual family responsibilities and help each other with the kids, household chores, and financial issues.
Her man should be initiative. The first step is always up to him in this couple. Attracting a Virgo woman means demonstrating your readiness to deal with the troubles of all sort.
A man trying to charm a Virgo woman should be able to accept the details of her past and never get into them. Her life should be properly organized, and her future shouldn't depend on her past.
What Is a Virgo Woman Like in a Couple?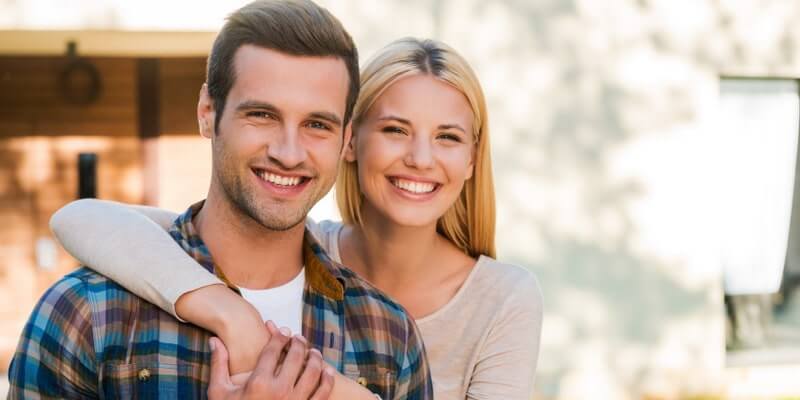 A Virgo woman match must be critical to himself and be down-to-earth when needed. Healthy self-criticism should be an integral part of your everyday communication because this characteristic will help both of you come to perfection in a relationship. In case if you manage to develop this self-criticism, you'll reveal the Virgo woman secrets and unusual traits:
Commitment and self-devotion. She is always ready to invest in your romantic or family bond. She is not lazy to walk a couple of miles in advance to make sure the people she loves and care about are happy and satisfied with her and the things she does.
Diligence. She works hard toward her professional and personal future. She invests much both in a relationship and professionalism.
Fitness and a healthy lifestyle. She will appreciate it if you invite her to a restaurant using organic products and components for their meals. Ask her about her preferences in sport and get a substantial answer because Virgo woman personality implies discussions of health and sports issues.
Dating a Virgo Woman: Sex & Intimacy
As soon as these women are very reserved, calm, analytical, and cautious, most men wonder how are Virgo woman in bed? They are pragmatic in their everyday life, but what about intimacy?
They are slow and steady. It takes time until she lets you between the bedsheets.
They are traditional. It means that they are not interested in sex games and experiments.
They adore foreplay. Try to find her erogenous zones, and she will pay back for this pleasure.
If you want to win her trust and seduce her, be devoted, kind, romantic, and traditional. You disorganization and inability to listen, as well as to express your thoughts will be a trouble for Virgo woman.
A Virgo Woman Is Entirely Devoted to Her Dreams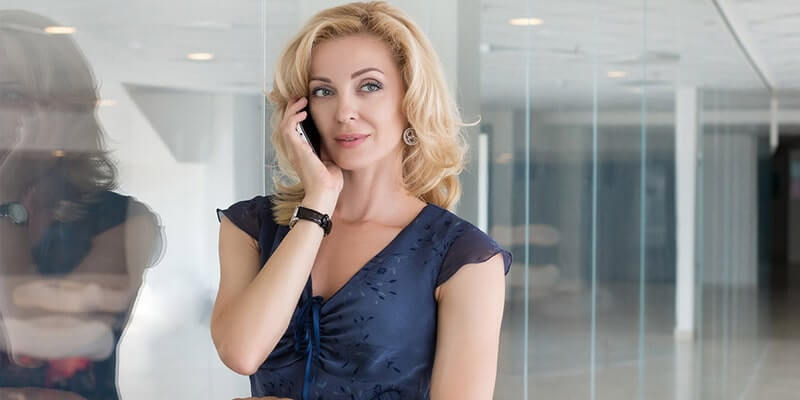 A Virgo woman chases two main things in her life – financial issues and emotional stability. She is concentrated purely on her personal needs, often putting the relationships in second place. Here are the things to remember before you decide to get into a relationship with a lady like this:
Virgo women never chase men if they understand it will ruin their financial and emotional stability;
Virgo women never date anyone who can somehow hurt their existing social circle;
Virgo women like to be courted, but it does not necessarily mean they're willing to date and develop a relationship;
Virgo women are in constant search of purity and harmony, and they never let a man destroy their world because of passion.
Virgo woman traits seem to be controversial. They always fight their unstable nature balancing between what she considers right and love affairs.
If you are still interested in getting more info about Virgo women peculiarities, read on and share your comments down below if you already have experience.
Virgo Woman Personality: You'll Never Get Her Back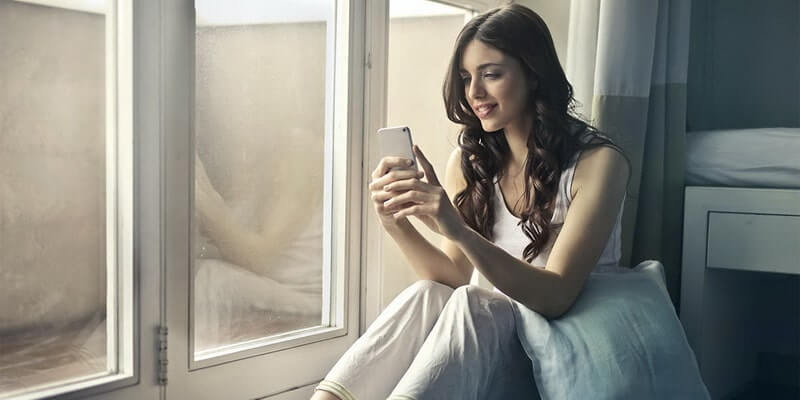 A Virgo woman in love is a miracle. If she accepts you as a part of her pure and divine world, she nurtures you and does her best to show off as a flawless wife and lover. However, if you betray her once, she will entirely lose her interest in you.
You will never manage to regain her trust after the betrayal. She understands that a relationship with a betrayal, in the beginning, has no chances for development. She will always remember your bad, which will lead to a painful breakup in the end.
One more thing about Virgo woman personality that you should remember is her logical thinking and sensible attitude to social interactions. She never lets herself get closer with people whom they find non-deserving, even if it's beneficial for the career.
She will be as cold as the North Pole if you are not honest and easy-going. She is fond of meaningful conversations. If you are not ready to be frank with a woman, be prepared for no chances to launch this relationship and transform it into a meaningful romance.
Virgo woman compatibility implies the following zodiac signs:
Capricorn;
Taurus;
Gemini;
Cancer;
Scorpio
Virgo Woman in Love: She's a Lady with a Mission
One of the chief qualities of a Virgo woman is her stubbornness. If she feels like a man around her is deserving, she will bust a gut so that a man she fancies becomes her partner.
Love and passion are not as crucial for her as her physical, emotional, and financial wellness. Nevertheless, there's always a type of man who can charm her and make her forget about the values she puts first. Remember that:
She's very picky and naughty when it's about a choice of a partner, but she will never let you go once she understands she has a crush on you.
She's a real detective. It's among the most disturbing Virgo woman personality traits for many men. She will find out everything about you and even more when interested.
She's addicted to calm and self-controlled men. This woman prefers to keep hysterical and emotionally unstable guys out of her social circle regardless of how beneficial you are in matters of further relationship development.
Here are more Virgo women traits to keep in mind if we haven't managed to make you believe they are too stubborn at times:
You'll never manage to restore your broken connection with expensive gifts. Of course, she might accept something valuable you give her as a present due to her practical nature, but it doesn't mean that she accepts the apology. She might even be ready to stay friends, but you'll never get into her bedroom and her mind again.
She will ALWAYS be committed to you if she loves you. Nevertheless, if she finds someone inspiring her more, she will tell you about it at once and leave you regardless of how desperate and depressed it can make you feel.
She will never forgive lies. Your betrayal of serious lies will make her do her best to cut off all contacts with your mutual friends and her relatives.
Virgo Woman in Relationships Vote for Practical Approach
A Virgo woman in relationships often finds it difficult to sustain your interaction because she's always worried about her possible personal flaws. Of course, she tries hard to stimulate her mind daily developing intellectually and psychologically.
She needs lots of communication;
She's shy and reserved in the beginning, and you'll have to withstand it;
She's too practical at times which might show her an indifferent and detached woman, which is not true.
A Virgo Woman in Bed: Fetishes and Right Atmosphere
Now that you know more about the overall Virgo woman characteristics, it's time to pass on to the between-the-bedsheets affairs.
| | |
| --- | --- |
| Foreplay | It's one of the main BIG deal things for them if you manage to get to the bedroom for a portion of passionate action. The setting and atmosphere are highly important. If you manage to create the setting, you'll have the best sex in your life. |
| Dirty | They understand that their hands and tongues are sometimes even more essential than anything else. Do you feel like a bit of dirty conversation in the bedroom! Fire away! |
| Satisfaction | She's fond of sex even if she's not in love. She enjoys it as a highly pleasing activity, so never let her stay untouched anywhere. |
| Fetishes | You'll be amazed at how many fantasies will reveal in the process of your marriage – you'll never get bored in the bedroom. |
| Rough | Quickies make them go crazy. |
| Mutuality | They will never leave you unsatisfied. |
| Intensity | They adore intensity and want to make it mutual. Teasing and eye-contact are obligatory in addition to dirty talks. |
Dating a Virgo Woman in 2020: One-Liner Tips
Satisfy your Virgo woman in bed;
Never try to please her solely through presents;
Get hold of your behavior and never let yourself get hysterical;
Get friends with her parents;
Ask her for a piece of advice regularly so that she could feel you need her;
Develop intellectually and emotionally through books and science;
Talk a lot about the way you see your future;
Feel free to criticize her but stay polite;
Be gentle and courteous;
Be prepared for a dark side of Virgo woman beforehand;
Dating a Virgo woman means letting her have a bit of personal life without you;
Get ready for encouraging ad supportive characteristics of a Virgo woman;
Get involved in learning with Virgo woman personality;
Stay focused on the best traits of a Virgo woman.
How to Tell if a Virgo Woman Likes You: Short Guide 2020
Scanning the net for something like 'Virgo traits woman' is not beneficial enough for a man who has no idea how astrology works on people. We've prepared a list of the basic signs telling a Virgo woman likes you and regards you as a potential partner:
She does not announce her admiration, but she often asks you about your feelings even if it's not about your relationship;
She's not trying to be oppressive – she behaves like a supportive friend (which has nothing to do with a friend zone);
She's always prompt and organized – she never gets late on dates and always says what she thinks is right;
She is shy – it means that she is already interested in you and needs time to get used to you and find out more about your background;
She accepts her wrongs and has nothing against reasonable arguments and critics;
She is hungry for knowledge and information you can share with her and listens to what you say with her eyes open wide;
She never asks you for help but tells you about her troubles asking you for a piece of advice;
She smells bullshit from a mile away, which means she's ready to protect you from the impact of people she considers offensive, negative, and dangerous.
A Virgo woman in love with you will first try to become your friend. She will be willing to become a part of your every day and will never make you sacrifice communication with your family and friends. If you're a single father, she will accept your children and will have nothing against the relatives of your former partner participating in your life. She will inspire you to become a better father for your kids and a more caring child for your parents.
A Virgo woman interested in you as a partner will:
Treat you with homemade meals and snacks;
Support you when you're ill;
Never forget about your birthday;
Always be near in times of trouble;
Share her emotions and urge you to share yours even if they're negative.
Rare women are so dignified and trustworthy when they are in love. Virgo women are exactly like this.