Aquarius Woman in Relationships: Be Warned about the Peculiarities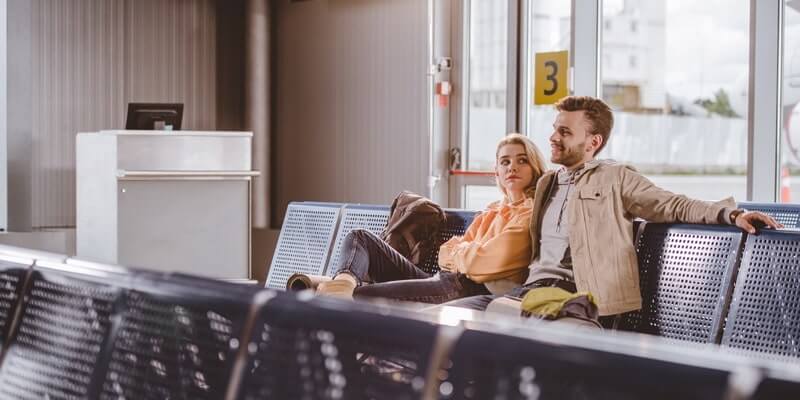 She's independent. Her aim is companionship with a lot of care and affection for each other. Nevertheless, this is not a traditional lady looking forward to becoming a mother and a wife running the household day and night. She needs a certain amount of freedom, a possibility to develop and improve herself, a chance to show off and demonstrate her leadership qualities.
She's decisive. Besides, she never lets anyone change her decision or to affect her choice of solution to a problem. She has her own opinion, and she will stick to it no matter what happens. She aims to find a supportive partner who will respect her ideas and at least try to tolerate them.
She's open-minded. You'll never suffer from a misunderstanding because Aquarius' emotions don't imply stealth and secrecy. Their bold attitude to people and life in general never involve vague hints, lies, and indecency. They don't have time for that. The easiest way for a woman like this is to be blunt, no matter how painful or insulting the truth is.
More Things About Aquarius Personality: Sex & Intimacy
If you opt for an Aquarius woman sexually, you should be in line with the astrological compatibility. Incompatible partners will never be able to develop something meaningful. Gemini, Aries, and Libra have more chances to get involved in a deep romantic bond with the Aquarius woman. Pisces, Scorpio, and Cancer have the lowest compatibility chances.
One of the best bedroom gifts fir Aquarius will be a risky man able to surprise her and deliver her the best pleasures a human body can do. Her perfect sex partner should be:
Adventurous;
Good-looking;
Honest;
Passionate;
Independent;
Unpredictable.
In matters of intimacy, she might be a bit lazy. She's a woman fond of getting, not giving. Nevertheless, you'll always want her back in your bedroom for more physical pleasure to share. Be prepared for a partially childish attitude to sex.
Dating an Aquarius Woman: Rules to Follow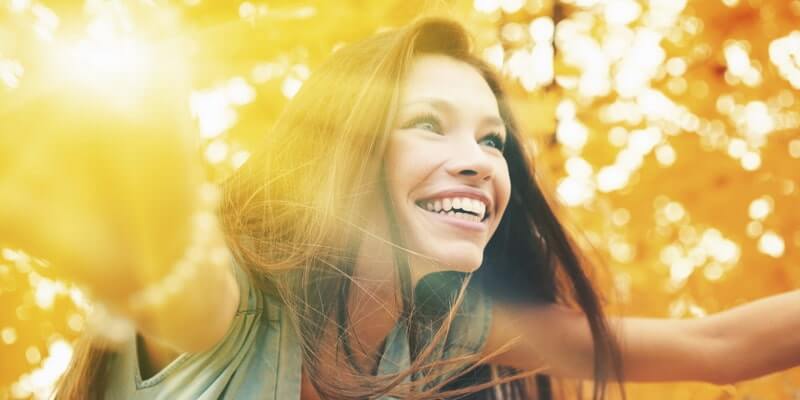 | RIGHT | WRONG |
| --- | --- |
| An Aquarius in love is open-minded and straight about everything. Be prepared to listen to her and share the opinion on her ideas and achievements. | Criticize her for her ideas, looks, and preferences. This woman is self-critical enough to accept her drawbacks, don't try to push on her if you're not planning to get a cold shoulder. |
| Introduce her into your social circle – a woman like this is fond of new acquaintances. She is sincerely interested in the lives and experiences of other people. | Lie to her. That's one of the most horrible things you can do while dating. Honesty and frankness are all about Aquarius women. She will never stick to a person that cannot be trusted. Don't prove her wrong and think what you say before you open your mouth. |
| Make your dates unconventional and never refuse to travel with her. | Make her feel uncomfortable. Don't try to provoke her with questionable actions and always be nice. Your manners should be fine, your intelligence should show, and your overall look should be well groomed. |
Aquarius Woman: The Essentials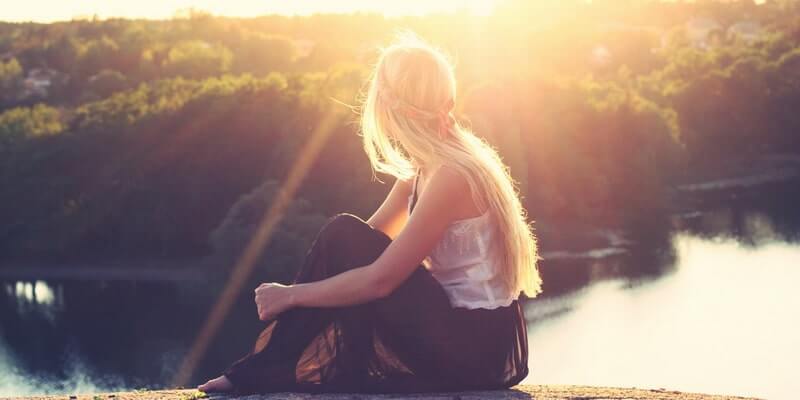 An Aquarius woman is a mind-oriented person interested in people ready to develop intellectually and emotionally day by day. They are searching for partners and friends ready to think over the situations and make reasonable choices basing on the previous experience.
They are very attentive to detail. It's one of the chief Aquarius woman traits. If you betray her once, you'll never manage to get her trust back. They feel happy and emotionally satisfied only when they have something or someone to believe in.
Regardless of how purposeful Aquarius women are, they can be unpredictable as well. When they feel like their life gets stale, they find it normal to improvise. They are not very emotional and tend to hide their worries even from the closest partners for as much as it's possible.
An Aquarius woman needs a comforting zone or a comforting area within her living space to have a bit of rest from the emotions of her nearest and dearest. That's the reason why they are afraid of giving birth to the kids – they are not always ready to share their personal space with more than a partner.
The moon in Aquarius woman says that they are always ready to cheer up the one she finds deserving. She will comfort her beloved relative, partner, and friend, regardless of her rebellious nature. The coolest thing about this zodiac sign is the incredible ability to control the temper.
Aquarius Woman Personality: TOP Things to Memorize in 2020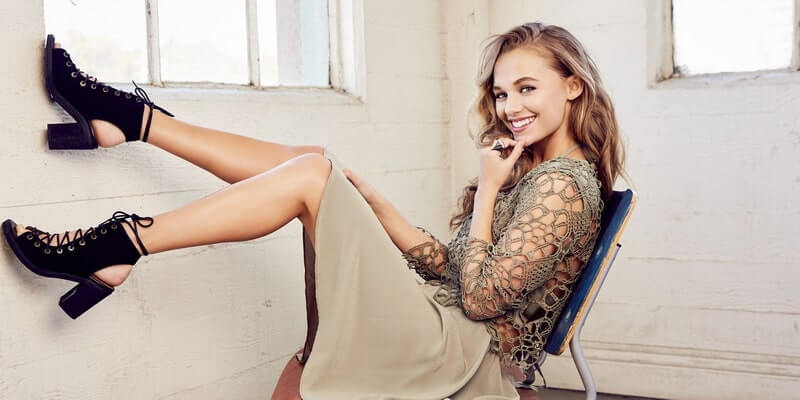 If you want to understand an Aquarius woman, stop trying. She's a paradox. An unpredictable thing to withstand.
She's loyal and faithful, but she's not always as open-minded and sincere as you expect;
She's committed, but you'll always feel like she is interested in more than you;
She seems to be sociable but she is a loner at the same time;
She behaves like a soft and gentle person, but she can be unpredictably tough as well;
She's passionate and submissive in the bedroom but commanding in everyday life.
One of the chief traits of an Aquarius woman is her unpredictability. You never know how she will behave if you are not frank and sincere. You should always be ready for a conversation regardless of how irritated you are. Aquarius women characteristics are inconvenient for the passive-aggressive partners who do not feel ready to share emotions when the situation demands.
If you're willing to know more about Aquarius women traits and negative things to follow, read further.
Aquarius Woman in Love: Their Lights Are Stronger than the Shadows
An Aquarius woman will push you to be better in all matters, starting from a healthy lifestyle and finishing with intellectual development.
She will make you believe you're greater than anyone in this world. It's one of the common signs an Aquarius woman likes you. If she's trying to persuade you that you do have qualities to develop, she either regards you as a close friend or a potential partner.
She will be your inspiration and will be ready for anything so that you can feel your greatness and power to change the world hand in hand with her.
She will never ask for help when being in love because she feels like a partner of her choice is not obliged to help her just because of the mutual feelings. If she falls in love with you, she will try hard to share her energy with you and always ask you about troubles and ways she can help you.
An Aquarius woman in love with you will never ask you for money because she is unwilling to be dependent on the partner in a relationship. She is looking for a friend and a lover ready to support her emotionally on the way to her intellectual and emotional development.
Of course, women of this zodiac sign are not flawless in all matters. Among the most common Aquarius woman negative traits are:
Eccentric nature leading her to unpredictable and thoughtless decisions;
Detached attitude to the partner in tense and troublesome situations;
Rebellious nature often leading to unreasonable stubbornness.
It's hard to tell all about Aquarius woman psychological image. Nevertheless, understanding an Aquarius woman is about dealing with a contrasting person daily. She can be supportive and tactless, sincere but hard to understand, self-confident, and unpredictable.
Anyway, she's a selfless person ready to become a devoted mother and a loving wife for a man ready to develop and make life better hand-in-hand.
Dealing with an Aquarius Woman in a Relationship
An Aquarius woman in a relationship knows how hard it can be to accept a new person in life. She is forgiving and patient if a partner is ready to reconsider his flaws and strive for the better. Nevertheless, they are willing to get the same attitude in return.
One of the greatest flaws of Aquarius woman character is that she needs a bit of freedom in a relationship. No, it does not mean that she's polyamorous. She will never cheat on you. She only needs a bit of personal social space where she can interact with like-minded people and friends. Be prepared that some people from her social environment will not be appealing to you. Nevertheless, it doesn't mean that you will be left apart.
Thankfully, every Aquarius woman in relationship matters knows how to be:
Passionate;
Uninhibited;
Romantic;
Emotionally and physically satisfying;
Helpful and mentally connected to the partner.
Aquarius Woman in Bed: Dirty, Witty, Unpredictable
Any man interested in Aquarius woman marriage because of her beneficial qualities should also know more about her peculiarities concerning sex and preferences in the bedroom.
Aquarius women in bed are very controversial. It may take time to turn them off if they are not in the mood. It can also be hard to finally turn them off if they are ready for action.
There's a cute, dark side of Aquarius woman behavior in the bedroom. She knows how to keep an emotional connection separate from physical pleasure. It means that you can deal with a long-standing dispute through make-up sex. When the tension is released, you can finally have a thoughtful and relaxed conversation about the things bothering both of you.
Dating Aquarius woman means getting a partner who knows how to behave in the bedroom. She has nothing against games and advanced lovemaking methods.
Aquarius woman sexology says that she regards sex as an enjoyable activity. It means that she can be unpredictably ready for anything. Sex swings, sex pillows, vibrators, and sex dolls of any kind can become habitual inhabitants of your bedroom.
Dating an Aquarius Woman: Effective Tips & Tricks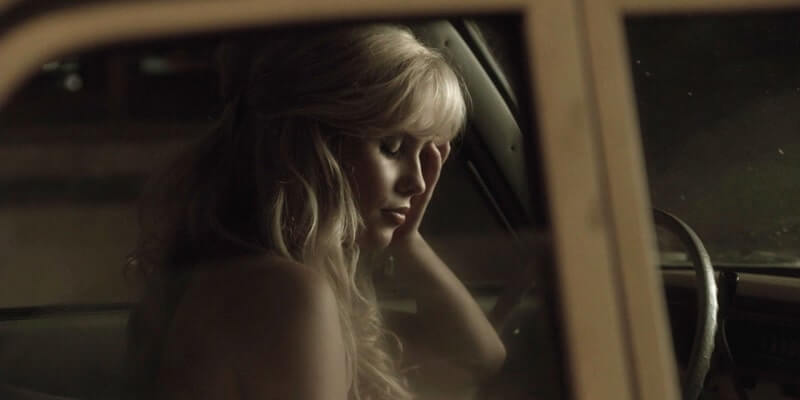 Dating an Aquarius woman looks effortless at first glance, but it implies a bit of skill if you're willing to gain success.
One of the chief Aquarius woman characteristics is that she's an unpredictable paradox both in the bedroom and in everyday life. Her emotionality demands your patience. The calmer you are, the better your Aquarius woman will behave. No, she will not try to benefit from your patience – she will learn to be reasonable and more predictable from her partner.
She is faithful but seems to be detached. It means that you should give her a bit of personal space. She enjoys the hours of loneliness when she has to blow off a little steam. When she wants to leave you alone, she simply wants to get stable to get back to communication with you in a relaxed mood.
She's a very passionate woman but has nothing against the platonic relationship. When she gets moody, she can reject having sex with you. Of course, she can separate emotions from physical pleasure, but a stressful situation can seriously affect her libido, even if it's about a problem in the household. Please, be wise and patient. Pay attention to thoughtful conversations, and don't be too pushy if you feel like your woman is not ready for sex.
She's predictably unpredictable. Don't try to plan anything far ahead not to be disappointed in the future. Aquarius women tend to change their plans over time. These will not be significant changes, but light alterations on the way to her perfect aim. Be reasonable enough and don't be too judgmental while adapting to the new steps of her improved plan. In the end, her stubbornness always helps her get the desired stuff.
Of course, you should learn more about Aquarius woman compatibility because her behavior and emotional reactions depend on the behavior and mutual reactions of her partner. The experience of many people says that Aquarius women have promising compatibility with Aquarius or Gemini men. Nevertheless, you never know before you go. Have a couple of live conversations to learn whether you have common ground or not.
The trouble is that the Aquarius woman is a master at ignoring people. When Aquarius woman ignores you:
Don't try to attract her attention through jealousy;
Don't make her believe you are her only reason for happiness;
Stay balanced and let her stay stubborn until she realizes how childish her behavior is.
How to Attract an Aquarius Woman
The most common Aquarius traits women have are:
Willingness to develop a long-lasting relationship;
Uncommon, out-of-the-box thinking;
Easy-going nature and friendliness;
Wildness and unpredictability.
Learn more about Aquarius woman personality and ways to attract you further:
Invest time in good communication and thoughtful interaction. Don't base your relationship on sex and intimacy.
Arrange your first date in an uncommon place where you can have more activity than sipping a cup of coffee.
Don't be a bore and try not to complain too much about your regular troubles. You will sound like a loser, and a woman of this temper is not interested in a partner unable to face the troubles.
Never put yourself first in a relationship. Yes, she does need a thoughtful partner, but she is also interested in personal development and professional success. She merely needs someone able to support her and share her emotional state.
Demonstrate your "rebel" side if you have one. If you don't have it, you'll evidently have a tense relationship in the future.
Aquarius Woman Negative Traits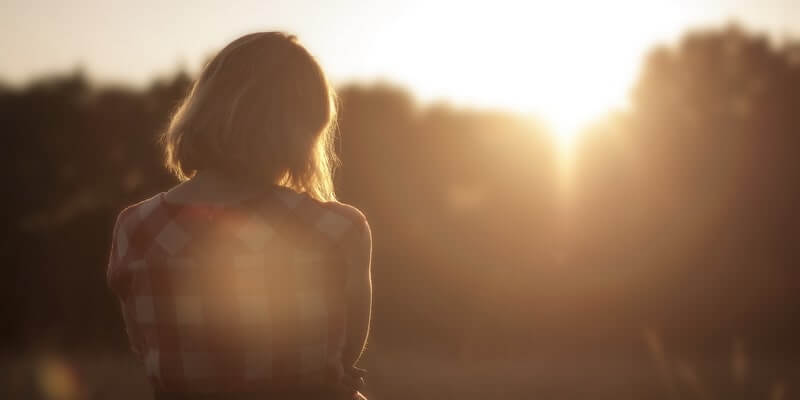 An Aquarius woman in love can turn out to be an impressive disaster if you are not ready for the characteristics most men find negative.
Aquarius women in relationships are always on guard. They are very sensitive to any offenses. They always feel it when you're lying. Be as straightforward as you can be, but never let yourself to be rude without a reason.
When Aquarius woman falls in love, it does not mean that she is ready to be desperately devoted to her partner. She's always a little detached. She loves staying alone for short periods of time. It does not mean she does not like you – it only means that she needs a bit of time for an emotional reload.
Choosing the best compatibility for Aquarius woman is troublesome for an impatient man unable to control his temper and learn how to deal with conflicts. The worst thing you can do when an Aquarius woman explodes in emotions is to escalate the conflict. If you behave like a wise father who does not yield to the provocation, she will slowly get used to it and understand that there's no need to ignore you and boost up the negative emotions.