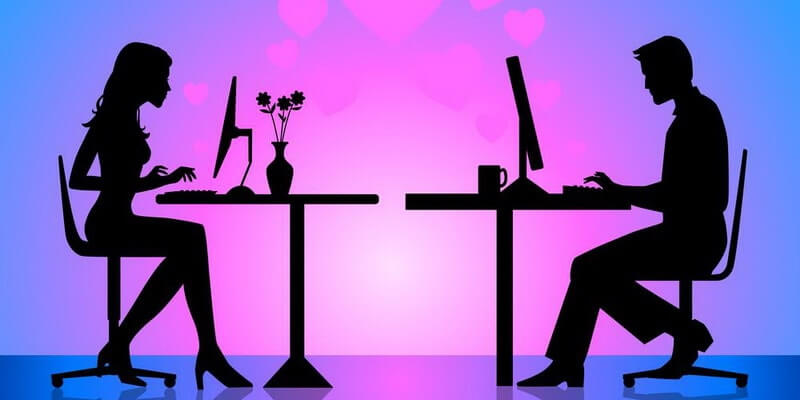 There are specific statistics you should follow to protect yourself from unwanted trouble. Numerous men from all over the world are interested in dating Russian and Ukrainian women. The thing is that Slavic women are sweet and caring. They are family oriented, and they mostly search for meaningful communication for friendship and lovemaking.
Unfortunately, the background of these ladies, as well as the circumstances of the historical past, changed their mentality and altered their way of thinking. Our dating site warns you that women from Ukraine and Russia may be:
Cunning;
Unfaithful;
Excessively materialistic;
Mean;
Jealous.
The patriarchal aspect of their society affects their mentality. Nevertheless, Ukrainian and Russian women are the best at understanding the men's needs. European females are mostly interested in building their career and in professional development. It doesn't mean that they don't care about family issues – they put their job first.
Ukrainian women and other females from the Slavic countries put family first because of the following things:
They are not obsessed with feministic ideas, and they don't want to be completely independent of men. They are willing to share the responsibilities and stay devoted wives and model mothers.
They are fond of kids. It's hard to explain why, but if a Ukrainian woman has to choose between her kid and lover, she would prefer the first one.
They have a deep respect for the elderly. That's the reason why they don't find it confusing living with their parents and grandparents even while being in a relationship.
These women do not suffer from the senseless stereotypes, and their nature, as well as their mentality, is all about kids. Unfortunately, Russia and Ukraine are notorious for their irrational and irresponsible male population. There's a number of cases when a woman has to deal with the family on her own. These females are in constant search of reliable men able to act as friends and loyal partners. They also should be able to become friends for their kids and supportive family members for their parents.
Ukrainian Dating Service Will Find Your Love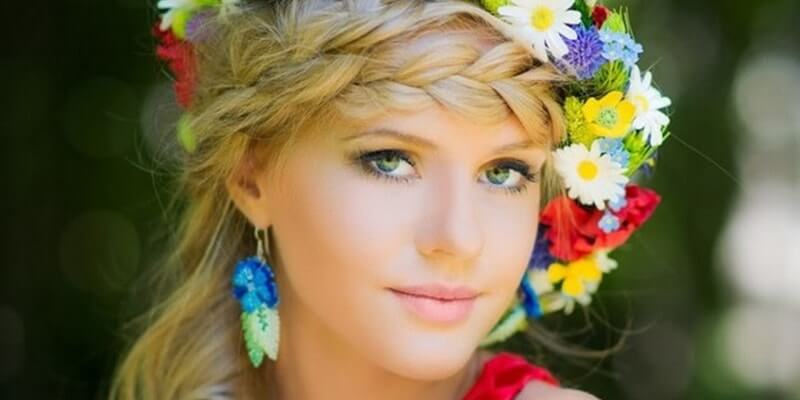 Most men from all over the world share the same opinion: Slavic women are easier for communication and building a relationship for marriage. They search for their soulmates able to support them. They are also willing to share this love and affection in return. They generally stay faithful till the end of your days together. Even after a breakup, they manage to keep your friendly relationship running.
Ukrainian and Russian singles are popular due to the following characteristics:
They accept that men have the right to feel and demonstrate their feelings. Every Ukraine dating service will tell you that these women are fond of male emotionality. They have a deep respect for men who manage to be straight in confusing situations and feel no fear in expressing their emotions.
Their cuisine is so good. Females from Ukraine and Russia mostly prefer cooking at home. Homemade dishes and natural foods are a must for them. You'll be impressed with how unpredictable and memorable their meals can be. Have you ever tried their beetroot salad with herring? It contains potatoes, onions, eggs, mayonnaise, beetroot, herring, and carrots. You know what? It's unbelievably amazing.
They live for their family. They are impressive as mothers and supportive as wives. They become perfect lovers for their husbands and know how to be caring kids for their parents. Being a functional element of the family is one of the most important virtues for them according to the information posted in the profiles of any online dating service in the world.
They are gorgeous. The thing is that even a plain-looking Ukrainian knows how to look attractive and demonstrate her best visual characteristics. A woman from Ukraine dating a man from a European country or the USA knows how to hide her flaws and show off her best qualities.
They are gentle and feminine. They are usually brilliant in social, professional, and family life spheres. They know how to combine their household duties and professional responsibilities (in case if they have a job) and how to look feminine at the same time.
Basic Safety Rules to Consider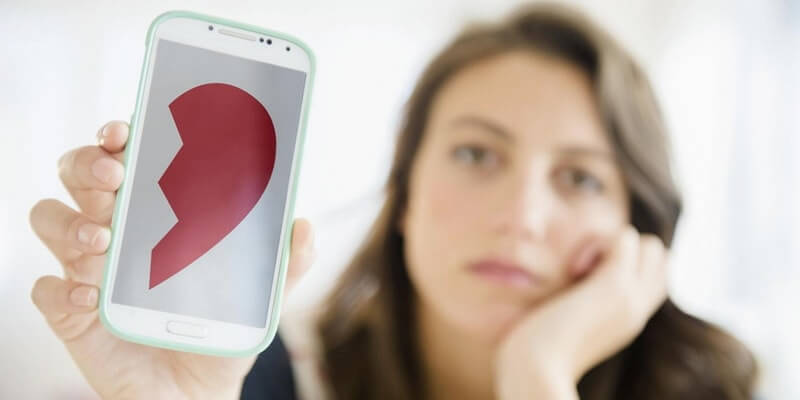 Even if you're a member of the best dating service, you should keep in mind that personal communication with the other members of the platform implies numerous risks. The owners of international dating online resources bear no responsibility for your inaccurate and careless activities. Your self-control and sober thinking should be the main tools in the process of getting your potential partner for marriage or romance.
Don't hesitate to be shameless and fearless and never fall victim to provocation. Scammers are everywhere. They are cold-blooded, and they aim to get you under their control by all possible and impossible measures. Stay alert.
If you're too trusting, and you are aware of this, try to get one of your faithful friends involved in the initial steps of your communication with a woman from the international dating website. If you're an older adult, ask your kids and younger family members to assist you in finding a partner. Being sensible should become your rule. Keep the following in mind:
Never demonstrate your financial opportunities;
Feel free to say and text what you think and don't pretend someone you not really are;
Don't hesitate to ask your female interlocutor about her aims and life aspirations;
Make notes about the most significant things that she says and get back to this information from time to time in the process of conversation to check whether she remembers what she says.
Use a Dating Service Wisely: Stay Away from the Deadbeat Mistakes!
If you're not willing to be left alone in an unknown country without money trying to deal with the linguistic barriers, follow the advice of our management. Our tips cannot be complete instruction in all cases. Nevertheless, they will still help avoid the unwanted circumstances that can even be tragic for you and your family. Be sharp, attentive, and don't let yourself be affected by the psychological tools of the greedy scammers.
Stop Trusting Anyone!
You should be sensible in all the things you do while communicating online:
Don't share your personal information;
Don't very private about your health conditions and other things that can be used to insult you or downgrade you in your social circle;
Never tell anything about your kids, sisters, brothers, or other family members;
Don't share your credit card information and don't even try to send money to anyone you're talking to on a dating website;
Forget about charm, seduction, and beautiful words because you're looking for a likeminded partner and not for a toy to play with a short time.
Remember, that no online dating website will give you your money back in case if you share it voluntarily. No one will be responsible for your irrational behavior. Here is the list of the basic safety rules to follow:
Stay away from the online dating websites making you pay for your membership because membership is always free – you only have to pay for the credits and additional services.
Be skeptical about low prices. A professional matchmaking service demands incredible devotions from its specialists and takes a lot of time from them to do the matchmaking process by checking the information left in the accounts and questionnaires. A work like this should be paid respectively.
Make sure the that there's a lock sign at the beginning of the address of the website because it means that it is under the control of SSL protocol.
Ukrainian Dating Service Is Unpredictable
Mail-order brides from Ukraine and Russia have always been in demand in a lot of countries. They are known for their passionate and humble nature. They are charming and wonderful. Their particular charm is harmonically combined with their thoughtful nature and family-oriented upbringing. We don't want to say that sad exceptions do not exist, but Slavic women are generally the same.
Women from Ukraine and Russia have troubles with the following:
Unstable political environment;
Low-quality lifestyle (poor economy, lame environmental protection, weak governmental support);
Absence of stability (high rate of unemployment, insufficient education, inability to find a decent job).
These factors make the Ukrainians search for more possibilities over the border. That's the reason why they get in contact with the American and European marriage agencies – they need stability, caring government, and high-quality lifestyle. Ukrainian women have no willing to affect the environment they already live in because they understand it's impossible. Nevertheless, they are ready to support and follow the rules of the new environment able to be in line with their social, professional, and romantic expectations.
The sad thing is that the reality surrounding the Ukrainian women makes them get involved in disgusting activities online and cheat on the trusting men willing to build a family with the help of the internet tools.
That's the Major Thing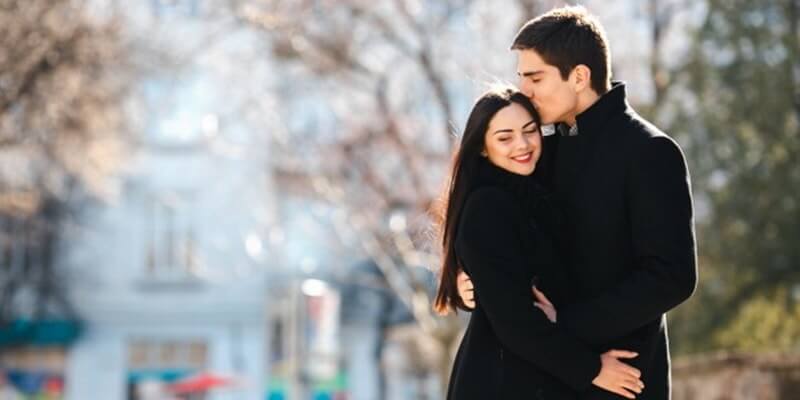 Our dating service warns you that decent women from the Slavic countries will never ask you for money or any other kind of support that implies your financial component. Their main aim to:
Find a caring boyfriend/lover/husband/friend over the border;
Give birth to a couple of beautiful kids and raise them in a fitting environment;
Be able to find a decent job and develop from a professional point of view.
Don't think that every Ukrainian dating service is a no-go because of the fraudsters. Keep in mind that females living in these countries are also looking for mutual understanding and support. The bad thing here is that fraudsters are more active than trustworthy candidates ready to be your life partners.
Lack of Men
The statistic is sad. Ukraine and Russia suffer from a shortage of the male population because of the numerous tragic events of the past. Women from these places have insufficient chances of finding a worthy candidate to become their partners among the working male population. There are about eighty women for a hundred men in Slavic countries.
There's another sad thing they have to deal with: addiction to drugs and alcohol. The lack of stability in such countries as Russia and Ukraine makes its people get addicted to substances, making them feel at least partially better about the things surrounding them in their routine life. Besides, quite a lot of men grow up real crybabies because of the disproportionate care of their parents and other relatives. As a result, they have no idea about responsibilities and the function of man in a family.
Be Aware of the Fake Bride Orders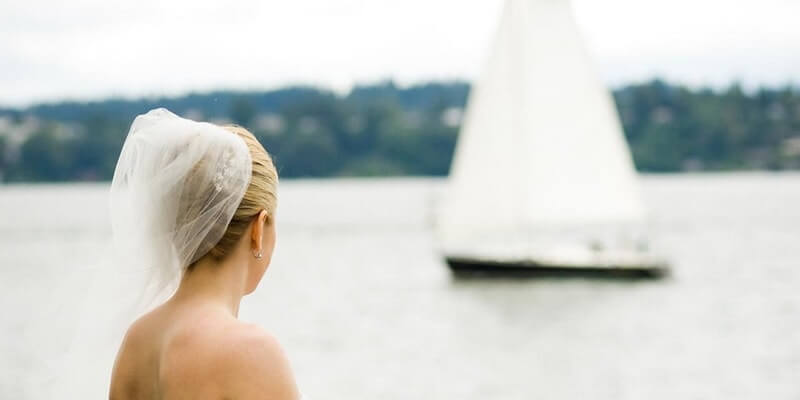 Eastern European Countries are rich in mail order brides. Unfortunately, there are legal but improperly working matchmaking services who don't invest enough time and patience in checking the profiles of their female members. This mostly happens because the membership for the female members of the website is entirely free of charge. They earn money by getting men from Europe and the USA involved in communication with the women.
Websites like these boast about their possibilities and demonstrate the pictures of exclusively looking model-like girls with professional photographs and partially erotic content. Make sure the online dating website you're using has plain images of girls of all ages and don't forget to Google for the pictures you see in the profiles of girls that you like because they may be regular stock photos available to anyone who might need them.
Dating Service that Can Be Trusted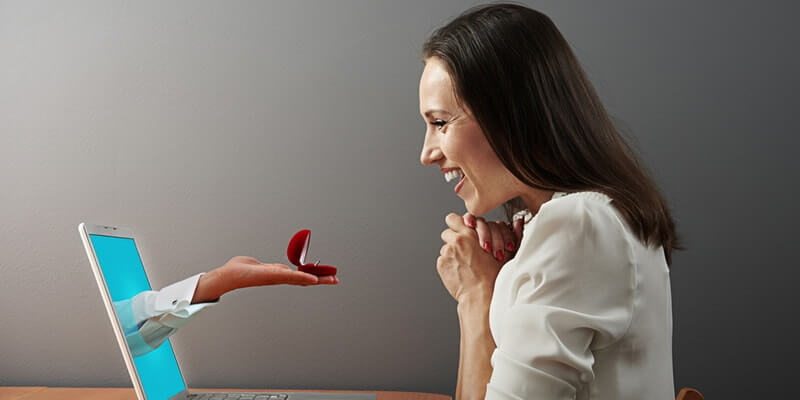 If you're already leaving our website thinking it's impossible to find your soulmate from Ukraine, you are making a great mistake. We've only discussed the severe cases that might take place if you're inattentive and careless. Be smart, and you'll always get what you want in no time. You need sensible advice.
Niche Websites
You have to find a website with caring and thoughtful staff members always ready to get in contact with you and tell you what to do. Sites like this always prevent you from doing the wrong things and ask you to send notifications in case if you feel like someone is trying to cheat on you.
Usually, all members of the platform pay an equal amount of money for membership and additional services. The system itself works in such a way that its algorithms automatically find you the candidates to become your potential partners in line with your interests and preferences you post in your profile.
Services like these are not cheap, but they do magic. They are responsible for the illegal use of your personal information if someone steals it because of the careless work of the online staff members. They also continuously monitor the activity of the users to get rid of the shady accounts.
If you're willing to find a reputable Ukrainian dating service, don't forget about the following:
Search for the reviews in the net;
Get in contact with the online staff members of the website and check whether they are ready for collaboration and thoughtful communication;
Make sure the prices are not too low – compare them with their competitors;
Find out whether they have the accounts in social networks.
If you follow these rules, you'll find a professional team of matchmakers who can help you build your happy future in a loving and caring couple.
Reliable Ukrainian Dating Service: Characteristics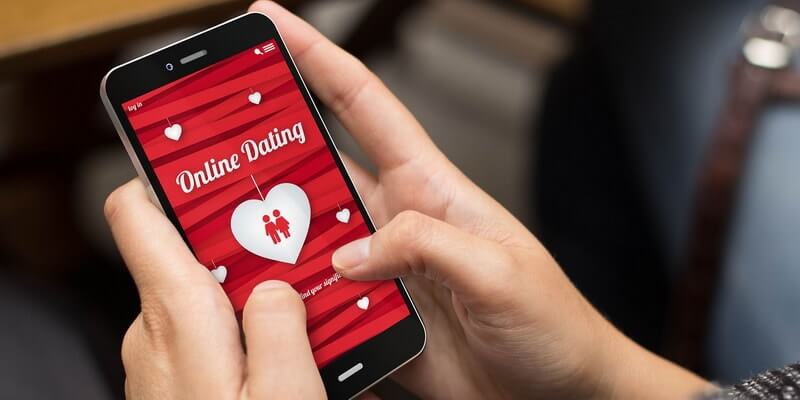 As soon as you understand that there's SSL protection on the website and the membership is based on the same rules for all members, pay attention to the following:
A reliable website never deals with one-night stands. They are interested in people willing to build mutual love and understanding for years ahead.
They never work free of charge. The membership and registration are usually free, but you will have to pay for the credits and unique services.
Why Should I Pay?
There's a list of things that makes Ukrainian girls valuable for the men from Europe and the United States. They are:
Attractive;
Touching;
Charming;
Mysterious;
Family-oriented;
Faithful;
Easy-going;
Caring;
Hard-working.
If you're looking forward to a woman like this, you'll have to pay for your membership. Isn't it worth it to pay for about a hundred credits and find your partner forever? Besides, these girls are impressive cooks and protectors ready to hold your hand and assist you in any affair that is crucial to you.
The most sensible woman is ready to pay as much as it is demanded to have a stable and satisfying future with a man able to support her emotionally and financially. She is looking for someone ready to be a part of her life and help her life goals. A like-minded female partner of the origin you prefer best deserves an investment.
Free Matchmaking Service Does Not Exist, Right?
Well, you can still use the social networks and numerous mobile applications and websites with a ton of users of all genders, religious confessions, and aspirations trying hard to find someone ready at least to text with you. Users of free social networks are open for communication, but not all of them are ready to socialize with you in real life.
It's highly dangerous to get into matchmaking world of Ukrainian dating services if you have serious intentions. Social networks and mobile applications design for communication are stuffed with fraudsters, indecent members, and unreliable youngsters. The owners of these platforms don't invest enough time to study the information in the accounts of the members and filter them.
If you're interested in the free usage of the official online dating services, you have to understand that your possibilities will be limited. A properly arranged service can never be free.
Stay on the Safe Side
Be careful communicating with ladies texting you 24/7, especially if she only speaks about how gorgeous you are.
Has she told you that you're her dream-come-true? Well, a sensible woman will never lead a conversation like this. She will ask you substantial questions about your preferences in life and will never pay too much attention to your looks and income.
Remember that a woman unwilling to contact you via the video chat, after a long communication, has something to hide from you.
Ignore those people who ask your contacts.
NEVER help anyone financially. People participating in online matchmaking are not looking for money – they are in search of their destiny.
Women in Ukraine are stranger than you expect and worthier than you've ever thought. They are all about learning and growing.
What Makes a Dating Service in Ukraine Safe?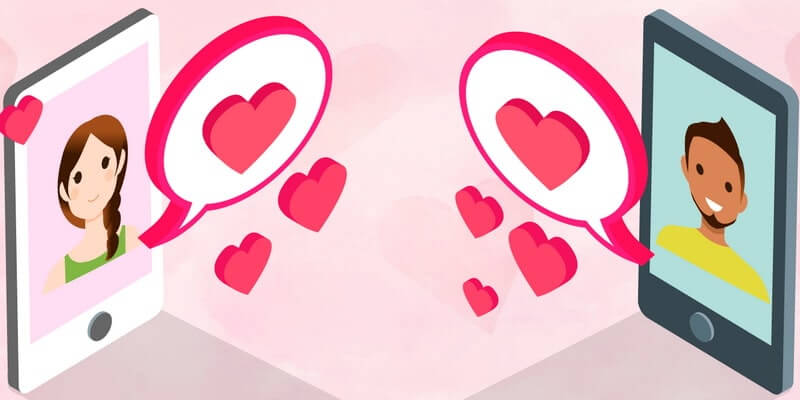 There's a list of factors making an online dating service safe for the users:
It's not free of charge. Mediation and general control need the support of experienced professionals 24/7.
It's not too expensive. No one will ask you for excessive membership monthly payments. These people aim to help you find a partner as fast as possible to get positive feedback and more interested clients.
It's easily accessible. You don't have to pay for the registration and have the right to scan through the profiles of girls free of charge.