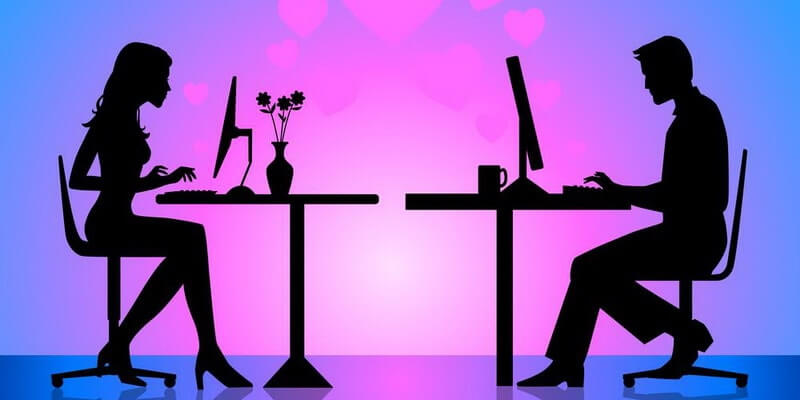 Ukrainian women are getting more and more appealing to western men because their mentality doesn't put any limits on their attitude to men. Slavic women are caring and sharing, and they always strive for meaningful companionship and family.
The trouble is that women from Europe and the United States have certain difficulties in understanding the real needs of men. The development of feministic ideas, as well as regular scandals based on gender issues and equal rights, result in the uncertainty of western women about getting into a relationship. They are led by misconceptions and ridiculous stereotypes created in the politically correct society.
Ukrainian Dating Service Is a Way Out
Numerous men agree that finding your soulmate among Slavic women is easier and almost always it results in a powerful bond: a thoughtful companionship with two mutually supportive partners. Even if you are not able to sustain romantic communication, you'll stay faithful friends for the rest of your life. The reason is that Ukrainian and Russian singles have a lot to offer:
They know that guys also have feelings. They respect their emotionality, and they accept their right to be sensitive and gentle. The power of a man is in his ability to be straightforward and respectful. A girl from Ukraine will be a good listener and show a sincere interest in you as a person.
They are impressive cooks. Most of them are. They prefer homemade dishes and almost every woman from Slavic countries has secrets making her cuisine exquisite and unforgettable. Seriously, you'll be impressed with the culinary skills of these ladies.
Their chief virtue is their family. They become impressive mothers, and they try hard to raise their children smarter than they are.
They are visually appealing. Even if a Ukrainian is not physically attractive, she will still find ways to charm people around and demonstrate her best qualities to substitute for her appearance flaws.
They are feminine. Their femininity is expressed in the ability to look smart in all life situations. Almost all of them regularly wear makeup and consider looking good a routine.
Never Forget about Basic Safety Rules
International dating implies a lot of aspects. The more sophisticated it becomes, the smarter the scammers become. They tend to be more cold-blooded, shameless, and fearless. It doesn't mean that you should necessarily develop the fear of commitment in you. You only need to have more self-control and the ability to be sober and realistic about the intentions of people online.
There's always a chance to be tempted and left alone in the country, where no one knows you and with an empty wallet. If a relationship costs you too much money, make sure you're doing everything right. Be sensible. Even if you're a wealthy man, try not to demonstrate your financial opportunities not to be caught by a scam. Your online crush may cost you a fortune if you don't stay tough enough.
Dating Service: Insider's Look
You'll be impressed at the number of stupid people engaged in online matchmaking services. Even the wisest and most experienced people from the social point of view make impressive and deadbeat mistakes leading to unexpected or even tragic circumstances. Being a trusting person in this area is not an option. This shows your weakness and attracts greedy scammers.
Don't Trust Anyone!
Stay maximum realistic about your expectations from a potential partner. To stay on the safe side, you should be able to hold a distance with a person that seems too attractive for you to be real. Be critical about what you see and never forget that you're the only one in this situation who can protect you. Scammers are cunning. You'll never get your money back, and your reputation and attitude to life can be significantly affected! Let's start with the basic safety rules:
Be careful with anyone who asks you to pay for your membership before you make sure the dating service is suitable for you. Most trustworthy matchmaking platforms give their potential users a chance to test the service before they pay something for additional options and possibilities.
Look out for suspiciously cheap services. Every reputable ukrainian dating site unites a significant number of people with different interests and aims. Most of them search for a companion. Nevertheless, fraudsters are creating fake accounts. The owners of the service should be able to control the flow of people and filter doubtful accounts every day. A website like this is managed by a team of IT specialists and other experienced pros able to protect the users from identity theft and other forms of scam.
The chosen site should be protected with SSL protocol and have a lock sign at the beginning of the address.
Ukrainian Dating Service Is Controversial
Mail-order brides from Slavic countries have always been popular. We understand that they truly have a particular charm, they know how to show off and they are generally very caring and thoughtful. However, exceptions are everywhere.
Women from Ukraine and Russia live in a non-convenient and low political environment. The end of the 20th century was especially hard for them - poverty and the absence of stability affected all spheres of life. Nowadays, it's almost the same. Ukraine has not fully recovered yet. That is why most females do their best to get abroad no matter how. This launched an impressive development of marriage agencies.
Unfortunately, their unstable life makes them opt for financial possibilities first. That's the reason why most women from these countries are considered greedy fortune-hunters.
Main thing to point out
Decent Ukrainians seek for online communication with men who feel responsible enough to make a family. Slavic culture always implies family morals. Almost every girl raised in these regions knows that to become a real, self-contained woman, she should:
Find a caring husband;
Urge him to marry her;
Give birth to a child and raise him a decent personality.
It means that you shouldn't think that Ukrainian dating service with its amount of fraudsters is a no-go. You should be careful enough not to let anyone cheat on you.
Shortage of husbands
That's one of the saddest things the world has to accept. It promptly explains why most single women dating online come from Russia or Ukraine. These countries have an actual, statistically proved shortage of young working men able to enter a romance with potential chances to make a family. There are about 80 men for a hundred women.
Besides, in comparison to the western men, these males suffer from alcohol addiction. They drink more, smoke more, and it causes serious health conditions making them live less. The present generation of men in the country has grown up lazy crybabies. They don't want to work, and they prefer living with their parents bearing no responsibilities for anyone or anything.
Fake Bride Orders
Eastern European countries deliver an impressive amount of mail-order brides. However, remember that sketchy international matchmaking platforms don't always cope with checking personal information. These companies often point out that girls presented in their profiles don't pay anything for the service, because the payment should be carried out by the ones who order the bride.
There's a ton of ton of websites like these in the Net. They are boastful about their possibilities, and they exaggerate the service demonstrating the pictures of model-looking girls. The best way to check whether you're dealing with a scam site or not is to Google for the pictures of the girl presented in their profiles.
Trustworthy Dating Service
Ok, looks like finding a soulmate from Ukraine for a potentially happy and perspective future together is almost impossible, right? Well, it's not always this way. You should be as smart as you can. Try to find and join online communities in social networks where people from all over the world share their interracial or international dating experience. The best way to stay on the safe side and get what you desire is to find someone who can share sensible advice.
Niche Websites
Professional staff members of these resources offer effective ways of getting in contact with each other. These platforms work on the base of thought-out algorithms. Each of the users on the website pays equal amounts of money for membership.
Besides, every single member of the community should get through numerous personality tests. This way the staff members check the identity of each person. They also use the information provided by the users to make perfect matches based on shared interests and life values.
They do real magic. They bear responsibility for the illegal use of your personal information. They continuously monitor the activity of the clients with both males and females having the same rights and responsibilities. They ban the users for questionable activity and constantly keep an eye on shady accounts.
To find a reputable and decent Ukrainian dating service, take your time and look for the reviews of the happy couples in the social networks. Try to get into direct contact with them via Instagram or Facebook. As soon as you find the true happy couple connected by a professional team of matchmakers, you'll get your personal and cost-effective website monitored by people responsible for your happy future.
Sings of the Secure Ukrainian Dating Service
Protection of personal information, as well as secure payment operations held via SSL, are natural for any online social platforms. There are additional things to pay attention to:
Trustworthy matchmaking platforms will never work for people looking for one night stands are an only sexual connection;
They also won't be appropriate for those who don't want to invest in a relationship and be sincere and devoted;
They will be useless for those looking for magical matchmaking for free: use Tinder instead and don't get in touch with any agencies if you're not planning to spend money for a sufficient and effective service that will save your time.
Why Should You Pay Money?
The reason is that Ukrainian girls engaged in online matchmaking know that they are valuable for the western men. They are:
Beautiful;
Charming;
Magnetic;
Sociable;
Supportive;
Family-oriented;
Caring;
Loving.
Besides, they are impeccable cooks and incredible protectors of the family hearth: they offer fidelity, stability, patient communication, and mutual support.
These women are ready to invest in their happy future, and they pay quite a lot to marriage agencies asking for reliable service. You'll have to pay in case if you're willing to find a like-minded partner. Keep in mind that hundreds of people spend their time to help two people with the same life goals find each other. You'll have to compensate for that to get the desired result!
Is It Available for Free?
You could say that. Reliable Ukrainian dating services usually give partial access to the website to let you make sense of how it all works especially if you're a beginner. Besides, you'll always have a chance to get in contact with one of the online staff members for a free consultation on how to use the service and where to start if you're a newcomer.
Free accounts don't have sufficient functionality. You'll have limited access to the profiles of the ladies, and you won't have a chance to get in direct contact with of them. Premium accounts on legal websites are safe. They offer guarantees, and they always react to your complaints and suggestions because they are interested in the improvement of their service and the number of potential clients.
Remember This to Stay Safe
Never trust a woman texting you day and night about how gorgeous you are. Just keep in mind that you're not the first and the only one getting messages like this from her.
Don't believe her if she says you're her dream come true – she's either a dumb fortune-hunter or a typical scam.
She refuses to communicate via video chat and prefers only texting and voice messages – well, that's normal from the beginning, and her shyness can explain this. However, if you're engaged in a long-lasting communication with her and she has no intention to communicate with you face-to-face, it's highly probable that you're a part of a fraudulent plan.
She asks you for your direct contacts right from the beginning. Why should you do this directly if you can be mutually protected?
Never, remember, NEVER send money. Ignore the sob stories, and send notifications to the mediators of the dating platform you're using. Asking for money is prohibited in systems like these.