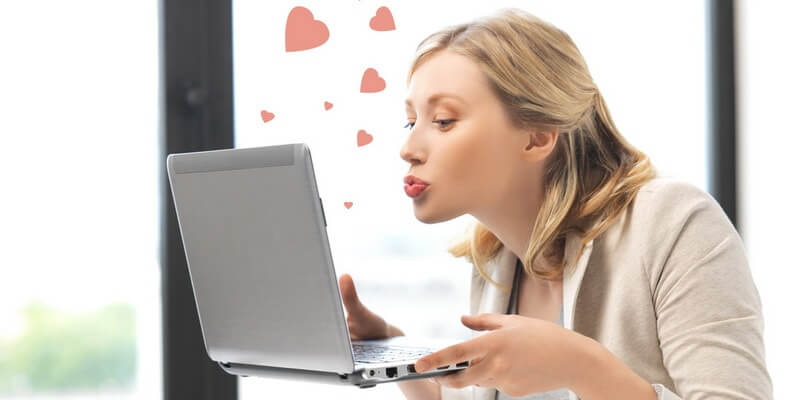 Looking for new virtual acquaintances is a lot easier than doing the same in real life. If you're not fond of going out to bars, pubs, clubs and restaurants, dating online is a perfect way out. Let's see how it works…
Choice Is Yours
Getting a girl online is much easier than you may think. There's a ton of free web resources for all groups of people:
Christians, Catholics, Jews, Muslims, Buddhists, Mormons, Atheists and more;
Pet-, kid-, gardening-, sport-, music, film-, comics- lovers, etc.;
Childfree;
People with disabilities;
Senior singles;
LGBT (Rainbow Christians as well);
The list lasts as long as many interests you may have. There are cool paid resources as well as free ones. Just don't forget to Google the web site before you use it as a tool for dating your possible partner.
Profile Matters
That's the most significant step if you want to meet girls online and develop sincere relationship. Your profile is the first thing that makes impression on people trying to connect you online. Check this out:
Name. No sexualizing – forget about such words as "sexy", "hot", "horny" or else. It breaks interest of potential spouses. Any sensible girl would consider it creepy.
Picture. It's simple. It should be recent and clearly show the way you actually look. Just ask your friend to make a picture of you on any social event. Professional shots on dating sites are too much. The make you look either a desperate man or a cheater.
Bio. Make it short and mostly devoted to your interests, hobbies and occupations. Don't try to describe your former relationships. That will be unpleasant for any sensible girl.
Preferences. Don't restrict yourself in categories of people you're looking for. You never know who will actually become your soul-mate.
Be Nice
Don't forget to stay kind to anyone chatting with you if you want to meet girls online. Mind your grammar, correctness, politeness and elegance. Meeting slouchy guys at bars and clubs is easy. Girls in the web are looking for kindness, sincerity and straight communication.
Conversation
In addition to basic personal questions, about hobbies and occupations try to ask some thought provoking questions to make a girl interested in talking to you. Avoid such conversation topics as sex, religion (if it's not a religious dating site) and politics. They may feel abusing to her, because you don't know anything about her background yet.