But when it comes to communication with kids, you might face the following issues:
Inexplicable aggression;
Unwillingness to accept your friendship;
Reluctance to accept your power;
Psychological and emotional incompatibility;
Disrespect;
Conflicts triggered by insignificant circumstances;
Jealousy.
It doesn't mean that dating a woman with a child is a burden. What can you do to fight the demons and develop a happy and healthy family relationship?
Dating When You Have Kids: Fire the Starting Gun
Introduce yourself. Start with a friendly and meaningful conversation about the needs and interests of a child no matter how strange they might seem to be. Your aim is to demonstrate that a kid should not be afraid to share anything with you. Statistics say that stepdads and stepmoms often turn out to be more appealing to the kids than their blood relatives.
Don't spoil the first impression;
Regardless of the kid's age, be polite and respectful as if you're talking to an adult (unless you're dealing with a toddler);
Find common ground at least in minor things;
Never rat on the kid – if you feel like your partner's daughter or son does something wrong, try to contact a child on your own and demonstrate that you can be trusted;
Involve the kid even in the insignificant family and household duties – lay the table, go shopping, prepare the meals, dust the furniture, and do anything you might find necessary together.
It's especially crucial if you're dating a woman with 3 kids or more. These little people should become a part of your team. Don't demonstrate unreasonable aggression and be always open for a conversation.
Dating Someone With a Child: PROs and CONs
| PROs | CONs |
| --- | --- |
| You don't have to give birth to more kids because your younger generation is already developing. | No matter how hard you try, you won't be able to avoid the connection with her past. Dating a divorced woman with a child is about regular contact with her former husband and his relatives as well. |
| You won't need to get through pregnancy together (if you've already been through it, you understand that it's not the most pleasing experience). | Dating a recently divorced woman with kids means that you will always be compared with your predecessor. It's a common thing, even if you turn out to be significantly better. |
| You get a woman who has already experienced a lot, and it will help you to run the household together and face routine life troubles with ease. | |
Dating a Divorced Woman With Kids: Be Wise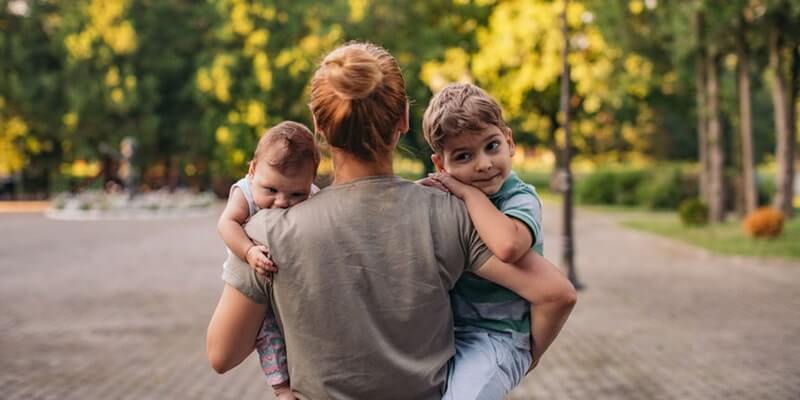 Dating someone with children is an entirely different experience. Of course, everything depends on how healthy her previous relationship was. Some people are not destined to be with each other, and they find decent ways to part without producing a painful impression on the kids. Nevertheless, a number of toxic family relationships is unbelievable. Dating people with kids is about emotional challenges.
A divorcee has been through failures that has altered the way she sees the world. Invest some time in figuring out what exactly she wants from life. If you manage to understand what she needs from life, she will do the same in return because she doesn't need unnecessary drama any more.
Dating someone with kids who is divorced is about helping a partner accept her changed personality. Inspire her and support her initiatives of changing herself for you and your future. It's about her child as well because children may consider divorce an emotional trauma. You should help both of them to recover.
Don't interfere with her career plans even if you find them odd. Dating a divorced woman with kids means contributing to all her initiatives because now she has to take financial and emotional concerns on her. Late her take charge of her destiny and find fulfilment in the professional sphere.
Dating a Recently Divorced Woman With Kids: New Responsibilities
It may be not so important on the initial steps of the relationship. If you have far-fetched plans while dating a woman with a kid, you'll have to accept a child and realize that he or she is also a part of your interaction.
If you are dating a woman with 4 kids or more, think twice before you proceed with courting and demonstration of your serious intentions. Are you ready to bear this burden of responsibility? Is this actually a burden for you or not? Will you be able to offer financial support when needed?
Dating a girl with a child implies your ability not to treat your partner as a possession. It may both ruin your relationship with your partner and with her kid as well.
You should understand that a kid is her full responsibility, and she will consider his/her needs first no matter how deeply she loves you.
Demonstrate caring and respectful attitude to your lady's offspring. This will produce a very charming effect.
Never let yourself discuss your partner's former husband because this hurt a child's feelings and break the father-daughter or the father-son connection.
Dating a Separated Woman with Kids: No Sympathy & More Sincerity
Make sure you never express sympathy with a partner when dating a woman with a kid. Love is the most significant driving force of a meaningful relationship.
A recently divorced woman does not need anyone's sympathy because it triggers negative emotions;
Listen to her worries and let her complain about anything she wants but don't sympathize – suggest the ways out of the situation or provide her with sensible advice;
Demonstrate a willingness to be a part of her and her kid's life – this will help you beat the anxiety and excessive tension.
Dating a Widow with Children: Be Careful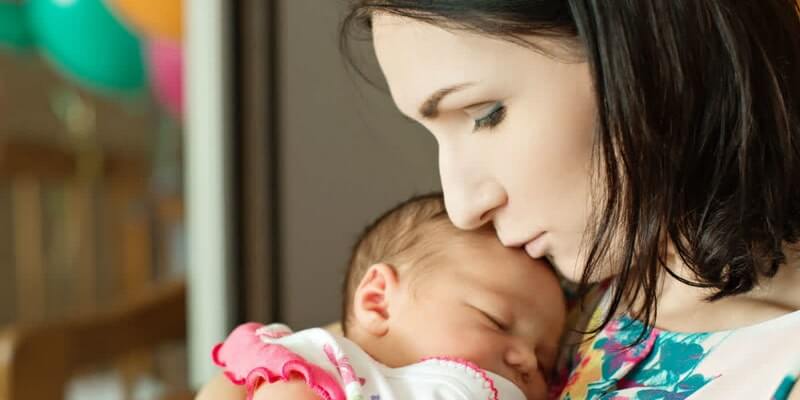 Dating someone with a child may be challenging if it's your first time. Dating an older woman with kids after her husband's death is even more tricky. You'll have to find ways to provide a comfortable and calm psychological atmosphere. To break the tension, try the following:
Accept the grieving process as an essential thing. It's a regular emotional reaction of any sensitive human being. A woman with kids is usually even more depressed because she has responsibilities to deal with in addition to her psychological state.
If you're dating a single mom with 3 kids after the death of her partner, take your time to arrange a sufficient number of group activities to help each one in your company distract attention from the negative situation.
Dating a girl with a kid after their husband and father passes away means helping them remember only the positive things about their dead family member.
Dating a Widower with Grown Children
Dating after divorce with teenage children is especially hard if you haven't had that much of communication experience with teens. Teenagers may be emotionally imbalanced, and the death of a parent may significantly bring down the whole attitude to life. If you're dating a woman with 2 kids, and one of them is a teenager, stick to the following tactics:
Don't try to behave as if nothing serious has happened trying to demonstrate that you're wiser and know more about the death of close people than a grown child. It will look insulting.
Dating a widower with kids of all ages may lead to unpredictable results. The best way to win the trust of a child is to become a friend. Try to find out whether you have any secrets to share away from the mother. Dating woman with kid means commonalities regardless of the generation gap.
Let the teenager understand that you don't know everything and you are open for new knowledge. Ask questions, demonstrate your interest, share knowledge and be critical about your opinion – this way, you'll deserve a teen's trust.
How to Behave with Divorced Women with Kids?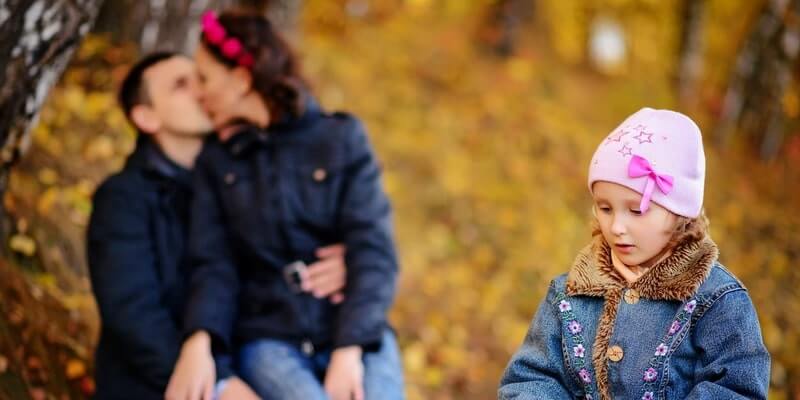 Dating divorced women with kids is not only time-consuming but complicated at the same time. Women like these have significant baggage behind their backs. Not all of them are ready for the relationships, and almost each of these ladies suffers from a trauma of the past. What is the best policy in a relationship with a divorced woman with kids?
Dating a woman with kids means dating a mother. She might be charming and sexually appealing, but she will never become a part of your life if you don't accept her past, including the kids and their possible connection with their biological father.
Dating a divorced woman is even harder. You never know what made her leave her partner and stay alone with her kids. Of course, not every divorced woman with kids is a loner. Nevertheless, the majority of lonely divorced mothers with kids are reserved and not always open to sincere interaction and straightforward communication. You'll have to demonstrate much patience and empathy to deserve the trust of a divorced woman who has kids from the previous marriage.
Dating a divorced woman means dealing with the ghosts and fears of the past – you'll have to learn how to be tolerant of her worries, regardless of whether you find them significant or not.
Why Do Men Date Women with Kids?
Dating women with kids in 2020 is about convenience. No, it's not a cold and calculated decision. It's a reasonable solution for any man who does not want to waste time and invest patience in a woman's pregnancy and dealing with the initial steps of raising the kid. When you marry a divorced woman with a kid, you can give your all to the intellectual and emotional development of the growing generation.
Dating a woman with kids is also convenient due to the following reasons:
Dating women with kids is a chance to become a role model and improve yourself;
Single women with kids will not make you play "daddy";
Dating a woman with a child means getting in touch with an experienced woman who will always prevent you from messing things up.
Dating a Woman with Kids: Potential Problems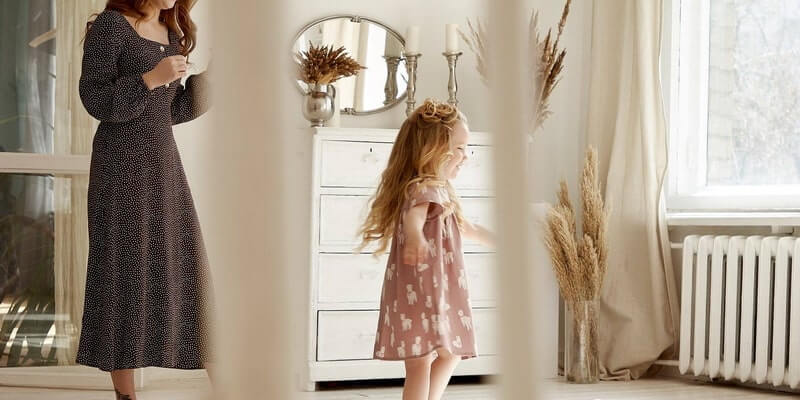 Dating women with kids is about building a strong family relationship based not only on blood issues but on trust and mutual understanding. Family is about love and not about blood. Nevertheless, you cannot avoid trouble when you become a part of a ready-made relationship.
Her ex and his relatives. The father of the kid will be present in your relationship, whether you want it or not.
Relationships of the past. You'll have to interact not only with her parents and siblings but with the ones of her former husband because you don't have the right to separate the child from a family of his father.
Psychological barriers. If you turn out to enter a relationship with the mother of a teenager, you'll have to learn to be understanding and forgiving. A teen will test you on the initial steps of your interaction with his mother. Be prepared for psychological challenges.
Dating a Divorced Woman with a Child: Best Tips to Follow
Dating a divorced woman with kids can either turn out to be a gift or a burden. To avoid unwanted complications, make sure you behave in line with our tips:
Don't try to be a psychologist for her kid. Don't make efforts to get into his head and never ask disturbing questions. Regard a child as an equal family member and don't judge him for anything. If something's wrong, you can always act through his mother.
Don't discuss and criticize the blood relatives of the child. Regardless of how bad his father was, you don't have the right to speak out about it while the child is nearby. If a child catches a conversation like this, he will think that you're trying to turn his mom against him.
Don't demonstrate aggression even if the situation stressful – a child should know you're self-contained and trustworthy.
Divorced women with kids have already been hurt, and many of them are suspicious. It could have been a painful break-up both for her and for her child. You should demonstrate your sincerity, trustworthiness, and practical thinking to turn your interaction into a full-fledged relationship.
Divorced Women with Kids PROs & CONs
| Dating woman with kid PROs | Dating a woman with a kid CONs |
| --- | --- |
| She already knows what to expect from a relationship and what she wants; | Her standards can be too high – you'll have to meet the requirements; |
| You'll enlarge your social circle through her friends and relatives; | Not all people from her social circle will be appealing to you; |
| She will not harass and torment you with scandals because she does not have time; | You'll have to lead frank conversations, and not everyone is ready for it; |
| She will teach you new skills and things through her experience. | You might feel dumb in certain situations (however, she doesn't think so). |