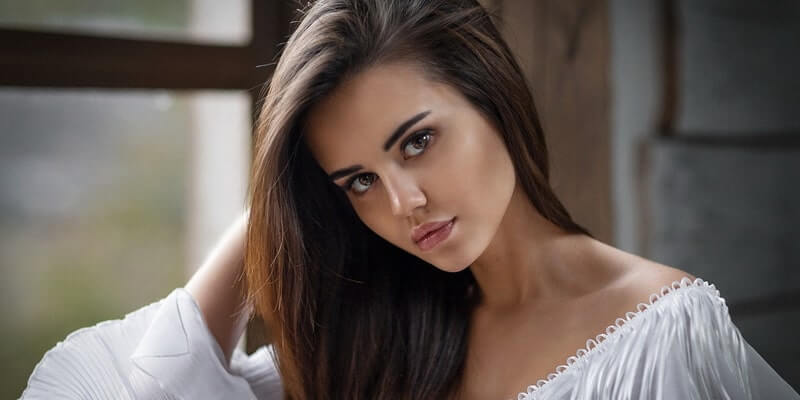 Are you still here reading articles about Russian brides? People all over the world tend to change as the centuries go by. Courting has become one of the most simple things thanks to the internet, and building relationships with people is mostly about online communication. Remote interaction is deprived of mutual warmth, and it's a severe challenge when it comes to dialogue with the Russian women. They need emotional warmth, and expressing it from computer and telephone screens is troublesome.
Russian Bride Things to Expect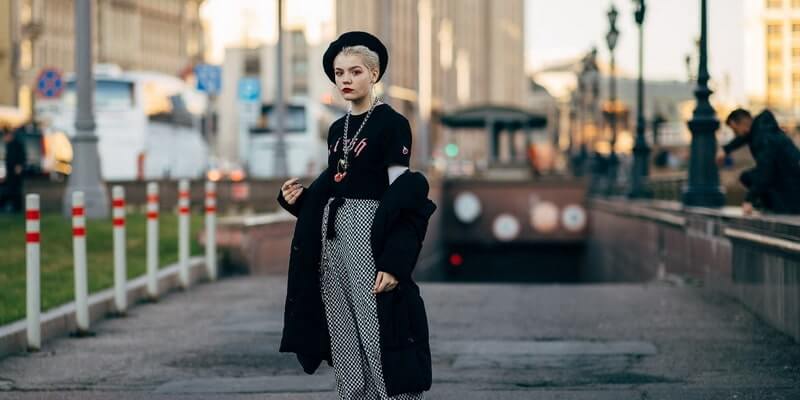 If you're searching for an interaction with a Russian bride, you're probably looking for a magnetic and beautiful woman ready to stay by your side most of the time, taking care of your kids and regularly interacting with your parents. You'll be surprised to know that Russian family-oriented women are far from the expectations of the majority of single men looking for brides online.
| Women from Russia: EXPECTATIONS | Women from Russia: Reality |
| --- | --- |
| She's a marvelous cook and a perfect stay-at-home mom. Your home will sparkle with cleanliness, and your kitchen will always be filled with the smell of fresh pastry and cinnamon. | Many Russian women try hard to beat the patriarchy within a family. They are sure that each partner in a relationship bears responsibility for household chores. |
| She's gorgeous in all matters. She knows how to show off her strengths while hiding away the weak sides of her appearance. She's always charming, regardless of the situation. | It's not the rule. Russian women have no difference from the females of the other nationalities. They also like to relax at times and forget about makeup and neat clothing, at least within the home walls. |
| She's fond of kids, and family is her main treasure and aspiration. She has nothing against regular communication with your parents and running errands for them. She gladly becomes a part of your family. | In most cases, Russian women are very suspicious about new people within their social circle, especially if it's about the family of a new partner. Besides, kids are no longer the main priority for them. |
The worst thing you can do nowadays is to judge people through stereotypes, ignoring common sense and modern realities. Russian women are no longer humble wife happy to spend most of their time in the kitchen cooking meals for their family. They are no longer stay-at-home moms. They are an independently thinking woman in search of career opportunities and enlargement of their social circles. Read further to find out more about what to expect from a Russian woman.
Russian Bride: Anticipate the Following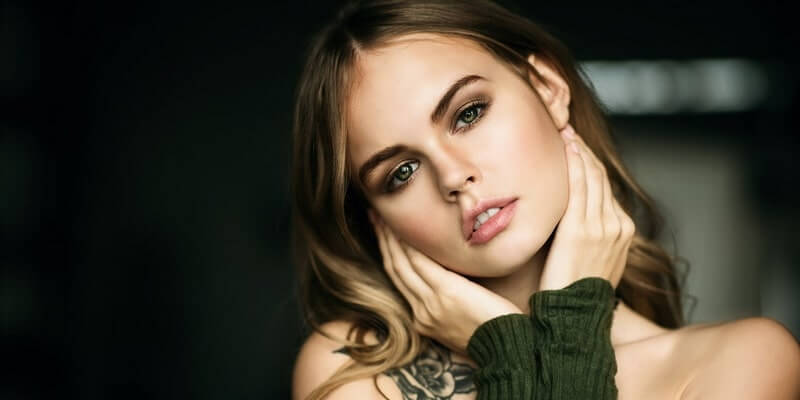 Russian women are very versatile in relationships. Probably that's the reason why most of them go online in search of decent partners. They don't have much of choice in Russia because of the blinkered society and irresponsible men. Western men offer more opportunities in psychological, emotional, and professional aspects.
Here's a list of things you should expect from a Russian woman if you're a reasonable man:
Children. You'll be surprised to know that not all Russian women are interested in having many kids and a big family. Career and financial well-being are getting more and more urgent in the Russian Federation.
Family. Family values are crucial for the majority of people on the planet. Nevertheless, as soon as the world has revealed itself to the Russian society, many Slavic women leave their birthplaces seeking for psychological, emotional, and financial stability far away from their families.
Parents. Russia is the country where parents tried hard to invest as much in their kids as it was possible. The older generation didn't have access to many things because of wars and numerous tragic historical events. As a result, they've made their kids a priority to recreate their dreams and aspiration in them. These children, tied up to their parents, are tired of this overprotection. They try hard to leave their parents' home asap and start a new life somewhere else with as little interaction as possible. They are ready to offer financial support, but they have no willingness to communicate as much as it was in their childhood.
Cuisine. They say that Russian cuisine is something you'll never forget. However, if you're not used to heavy meals with a significant concentration of fats and bad carbs, you'll be unpleasantly confused.
Sex. Yeah, it's probably one of the best traits of Slavic women. They are fond of sex. However, you should understand that first, you have to win their trust. Women of Russia and Ukraine are fond of intimacy with men who demonstrate respect and faithfulness.
Choosing a Russian Bride: It's a Package Deal
Almost any woman going online to find a husband or a boyfriend has baggage behind her back. It can be anything starting from a painful relationship with her ex or finishing with a couple of kids from a previous relationship. Keep in mind that a single woman from Russia you're planning to date can:
Have kids;
Depend on her former partner for some reason;
Be too busy to see you regularly because of the problems in her family.
When you date a woman on the internet, you can expect anything. A package deal means that you automatically get some additional baggage in addition to what you expect. Be prepared.
Russian Bride: Accept Her Ex
Don't pay attention to this step if you're dating a single woman who does not have kids from a previous relationship. Those who start dating a woman with the past will have to interact with the realities of her last life. Regardless of what you might think, you'll have to accept the following:
Her ex has the right to see his child;
The parents of her ex have the right to see their grandchild;
You'll have to accept that her friends know more about her past than you are.
Dealing with a person from the internet is like opening a big box of chocolate candies. You never know what the filling will taste next time.
Dealing with a Russian Bride: It's Not Casual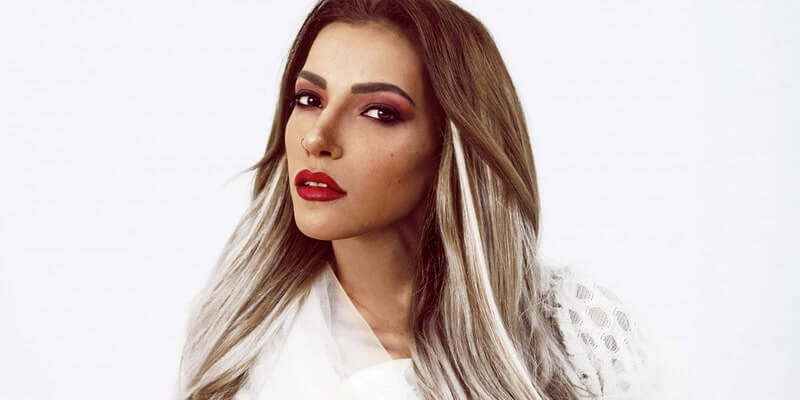 A Russian bride is filled with surprises. Nevertheless, if you manage to win her trust, she will become an integral part of your life. She will:
Accept your family and friends;
Get friendly with your children if you have them;
Help you deal with the financial responsibilities within the household;
Try hard to produce a good impression on your boss;
Do her best to improve and boost up your relationship.
Most Russian brides search for a serious, non-casual relationship. Even if it's not about the kids, it's about a meaningful bond where two partners do their best to develop psychologically and emotionally.
TOP 5 Curious Facts About Russian Brides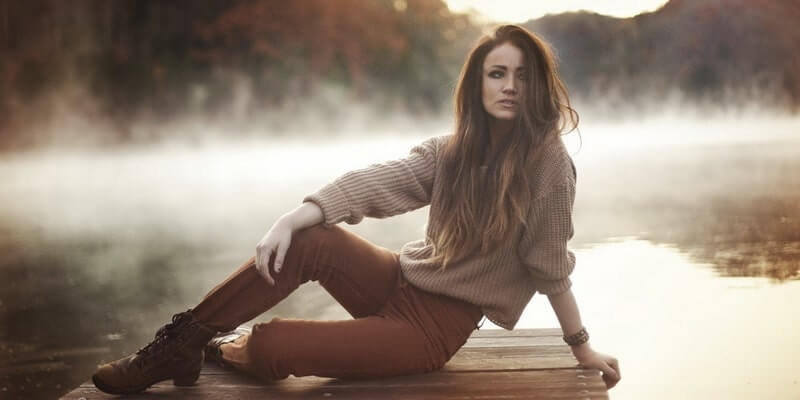 If you are the one who builds his knowledge about Russian girls on stereotypes, you are surely deluded. Let's start with a basic list of facts one might come in handy if he is interested in a relationship with one of the drop-dead gorgeous representatives of this nation.
Divorce issue. Single fathers are a rarity in this country because, after the divorce, a mother has a 90% chance to leave a child with her. Single moms in Russia have become a common phenomenon no one is surprised with.
Cuisine issue. Homemade meals have become a habitual, routine thing for almost all Russian females of all ages and genders. Even the small girls try hard to learn the art of cooking in childhood. Besides, Russian brides rarely hire anyone to deal with the household – they prefer to control everything themselves. It makes them impeccable housewives.
Family issue. Winning the heart of a Russian girl is only a part of the problem. You should also manage to produce a positive impression on her family members, especially on her father and brothers. Deceiving a young woman on the verge of marriage or simply in a relationship is similar to a severe crime. Unfortunately, Russian families are sometimes vindictive. That's why a family is a crucial value for a female in this country. Regardless of the fact that she must get a good education and occupation, she prioritizes her kids and her parents. And yes, patriarchal traditions are still alive in this society.
Style issue. Regardless of the patriarchy and a significant role of a man in this social environment, women are not deprived of the privilege to get dressed and use makeup how they want. It doesn't mean where this lady is planning to go – to the movies or to one of the local shops to buy a packet of juice – she will do her best to make sure that the neighbors and random passers-by see her well-groomed and neat. Besides, a Russian girl pays monthly visits to beauty salons.
Marriage issue. It's a regular practice for them to get married before thirty. Giving birth to a child is considered normal under 25 years old, which is strongly recommended by the doctors. Nevertheless, married life does not prevent Russian brides from work, education, and household chores.
The rule of exception is present here without a doubt. All people are different, as well as the Russians that might turn out to be lazy, inconsistent, irrational, and simply dumb. It's the same with the citizens of the other countries, including Europe and the USA. Nevertheless, the chances of finding a decent wife in Russia are quite high.
What Is It Like to Deal with Russian Brides in 2021?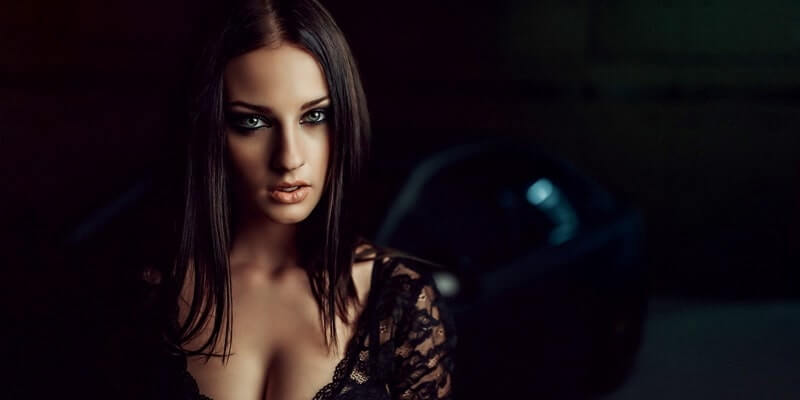 Unfortunately, the Russians are known as the ones who fall victim to the western culture, ready to bow down to anyone from Europe or the United States. This partially false reputation exists nowadays as well, but numerous happily married men from western countries say that the Russians do have positive qualities that western women lack.
Russian girls online do not hesitate and feel awkward about coming up with a chat-up line. They eagerly start a conversation. Nevertheless, they are still waiting for a man to make a first serious step, like inviting on a first date or discussing his views on the potential future.
Keep the generation gap aspect in mind. The fantasies about the free and non-blinkered life with a wealthy western man are slowly going into the past thanks to the development of new technologies and access to cost-effective education. Living standards in Russia have changed for the better, and young women simply go online because of the lack of male population in their country. At present, western men are more interested in Russian brides for marriage than the brides are.
These women have an extraordinarily warm hospitality/ They are like in-born mothers ready to take care of anyone who needs help or simply has no time to make a sandwich because of the busy schedule. Russian women might look gloomy on the outside but turn out to be surprisingly generous and appealing.
Women of this country often tend to be impractical and envious for no specific reason. That's probably the only significant drawback. Their excessive emotionality and inability to accept other opinions often lead them to successions of misfortunes, and they blame these misfortunes on other people.
Younger Russian brides were raised by the Soviet time generation. These people have been through numerous hardships and tragic events, which led them to the understanding of one single truth: their children deserve better lives.
That's the reason why parents have a tendency to help their children till the elderly age. One of the main obstacles for millennial women from Russia is the inability to be practical and reasonable. Nevertheless, the following younger generation is now on the right way to better living. Let's hope that their government will not prevent them from the realization of their plans.
Russian Brides & Their Significant Drawbacks
The set of a person's characteristics depends on many variables. A surprising number of females from the Russian Federation going abroad intending to marry the men from the west might create a lot of trouble. It usually starts happening after a couple of years of relationship. If you turn out to be wealthy, but a spineless man, you can be accused of anything and experience regular arguments and disagreements.
Unfortunately, there's a certain number of several times divorced women of all ages that definitely look appealing but turn out to be usual money-hunters. They take their time until they get official permission to work and live in their husbands' countries of origin, and then they stop supporting them, claiming for the post-divorce payments and preventing men from leading their normal lives.
The insignificant drawbacks that might happen can be the following:
Dating a Russian girl means dealing with how they reproduce the English language. Studying languages is highly popular at present in Russia, but many women alter the pronunciation of some words and build sentences unclearly because they regard English through the prism of their own language. For example, the word 'intelligence' does not mean 'mental ability.' In Russian, a similar-sounding word 'intelligencija' defines a group of educated people who somehow regulate society (teachers, artists, writers, politics, academics…).
Russian dating culture implies a lot of homemade meals, but it doesn't mean that all females in Russia are fond of this process. That's why it's highly probable that you'll get sick and tired of eating the same simple dishes every day. Besides, it's not always healthy because it contains a lot of fat and low carbs.
The ostentatious toasts at a banquet table are a habitual thing for the Russian culture, so be prepared that your father-in-law will be fond of practicing them any time before you clink glasses even if it's not necessary.
Every Russian lady has a mother who finds it appropriate to invade the privacy of your relationship for the sake of what she considers her daughter's safety. Even if you live far away from each other, constant phone calls and attempts to find out about the details of your mutuality (probably, including sex life) will make you feel awkward and irritated.
In Search of Russian Brides: 10 Things to Avoid for a Foreigner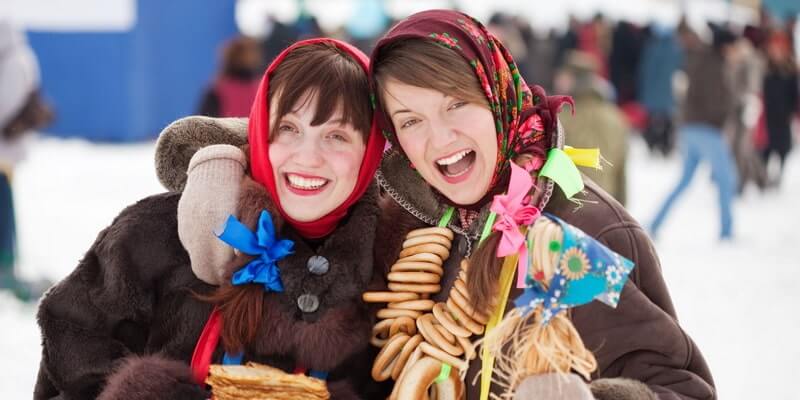 Russia seems to be a brutal country, and there are things you should accept before you get there in search of your perfect Russian women for dating. Getting in touch with the Russian girls online rarely implies the aspect of danger. You simply interact with each other with no notion of the official laws of the country and regulations that might prevent you from further communication. Be prepared and:
Never let yourself drink alcohol outside. You'll have problems with the local laws. Only licensed joints with the dining area outside are acceptable. It means that you can't get your lady for a romantic eat-out in the park with a bottle of wine.
Don't smoke in public places. In Russia, you are not allowed to smoke in hotels, cafes, restaurants, parks, and any types of entertainment centers. Smoking is allowed in no less than 15 meters from a public place like a railway station or a metro station. Seek for the special signs saying where the smoking room or area is. The green stuff is prohibited here. So, take care if you feel comfortable living with your bad habits.
Always have the passport with you. If you don't have the possibility to take it, you should have something in your pocket that can identify you as a foreigner officially visiting the country. Russian policemen can ask for your ID to make sure you are safe for the local residents. It's a habitual thing for the Russians. If you haven't been through anything illegal, you are on the safe side. You don't want to cause trouble to your potential significant other, do you?
Forget about out-drinking anyone in this country, even if your opponent is a lady. There are two aspects here. The first one is that the Russians do have strong health, and multiple toasts rarely affect their well-being. They manage to stay the soberest in any company. The second thing here is that you might have encountered a dangerous person who knows how to pretend drunk to make you get hammered and steal something yours. If you are sure the company is safe, make sure you eat enough not to get wasted and spoil the group date.
Don't call Russian girls dating 'women.' 'Woman' is an impolite and offensive way to call a lady, as well as 'man.' Hence there are no such words in Russian as 'mister' or 'miss,' you can call the residents of the country 'girl,' 'boy,' 'young girl,' 'young man,' 'devushka' (for young women), 'molodoy chelovek' (for young men), 'grandpa/grandma' (which is 'dedushka/babushka' in Russian).
Don't talk about anyone's salary and age unless a person wants to. It's offensive for many Russian ladies dating. Age, health, and money matters are not very popular conversation starters.
Give up your seat in public transport if you see the elderly people or pregnant women standing. Besides, it is considered a gentleman manner not to sit down if a woman is standing. If you arrange your date in a restaurant and turn out to be earlier at a table, stand up when you meet Russian brides for the first time.
Don't buy anything from the local passers-by on the street. If you're a sensible person, you should understand that buying an iPhone three times cheaper on the street seems awkward even if it's something packed in the original box. In fact, numerous fraudsters buy the original packages for the electronic devices to make their fake gadgets look at least a bit real. If you're an impressionable person, you can fall victim to the local indecent street vendors.
Keep your money to yourself and never change them outside the bank. Fake bank notes are still used by the street vendors in this country. You don't want to find a Russian bride and lose a chance to see her just because you've been shaken down for cash, do you?
Don't smile too much when you see strangers. It doesn't mean that the Russians are gloomy most of the time. Yes, they represent a mentally strong and serious nation, which is often characterized as 'brutal.' Nevertheless, smiling to Russian women brides to be is considered normal, because you already trust each other. Smiling to strangers on the street makes them feel uncomfortable because they are not used to sharing emotions with people they don't know.
Russian Brides in 2021: Coldness & Warmth of Character
Contacting Russian brides online is a real burden for the usual European and American men. Let's discuss some of the contrasting sides of their character.
| Warm Traits | Cold Traits |
| --- | --- |
| Hospitality. It's particularly typical for Russian brides. She will do her best to make you feel comfortable in her country and advise you on anything you might want to know in this non-habitual culture. | Cynicism. It probably comes from the behavior of their corrupted government. It's hard to surprise them with anything, and they often excuse their indecent actions comparing themselves to their thieving authorities. |
| Creativity. This creativity was generated by the low-quality lifestyle of the past. The most part of the 20th century, with a lack of food, clothes, and building materials made the Russians quite industrious. | Submissiveness to the State. It was probably generated in the period of Soviet times. At present, regardless of how terrible the actions of their government are, they still consider their state powerful for no reason. |
| Spirituality. These people are devoted believers. They always say that God is with them and stick to numerous orthodox traditions. Church rituals are highly important for them, and they try to raise their kids within these traditions. | Inner acceptance of inequality. They often overreact when it comes to inequality and use every opportunity to show off with their financial position, luxurious clothes, cars, and anything that shows their superiority over the poor. |
| Big heart. Russian women are very sensitive, especially when it comes to the problems of children, the elderly, and anyone who cannot stand up for himself, including animals and pets. They deal with volunteering, arrange funds, and show off their big souls with beautiful gestures. | Jingoism. Unfortunately, the policy of the Russian government is very aggressive towards other cultures. Numerous Russians, following the information presented in their mass media, are mean towards certain nations, genders, religions, races, etc. Offensive jokes about the Americans are popular amongst the residents of the Russian Federation. |
Definitely, these characteristics are not universal for all Russian brides. They most likely describe the Russian cultural field. Within the borders of modern reality, the Russians are slowly dealing with their negative characteristics giving way to honesty, tolerance, and industrious behavior. It looks like the country, as well as its beautiful women, do have the potential to finally become people they've always deserved to be.
Russian Souls & Mentality of Russian Brides
When you start dealing with Russian online dating, you slowly understand that the Russians are very spiritual. You'll meet many women online, ready to talk about immortal things, analyze someone's gestures, and discussing serious, thought-provoking literature.
Some people say that this type of thinking has become the result of laziness and escapism. Unfortunately, the Russians are prone to escapism. It helps them ignore the evident problems in their state, that they cannot affect.
One of the worst things characterizing beautiful Russian ladies and men is a tendency for self-destruction. This self-destructive nature often results in alcoholism. It had started long before the current president became the official leader of the country.
Russian brides understand that they have to work to make sure their children and elderly parents are safe from financial and material trouble. Nevertheless, they are not driven by career possibilities. They strive for stability so that they could plan their actions ahead.
Shortly speaking, the mentality of Russian brides implies the following:
Establishment of positive relationships with people in their environment;
Sticking to their own opinions and beliefs;
The patience that helps them deal with their social problems for years;
Compassion and helpful nature with an open soul ready to help almost anyone in need;
Understanding of justice (unfortunately, their humble attitude to the government prevents them from realizing their idea of justice).
Russian Brides: TOP 10 True Stereotypes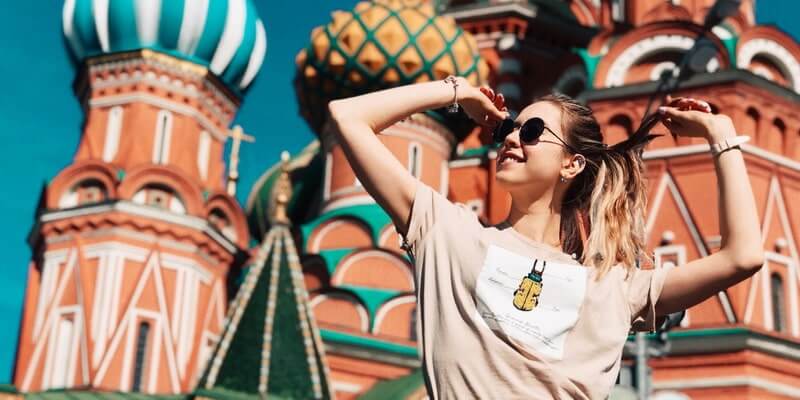 Google for 'Russian brides real character' and pay special attention to such websites as Quora, because these are the only places where real people share their opinions and real-life experiences about different things, including dating online. Russian brides are actively discussed on the platforms like these.
To stay away from the most common mistakes one might make on the territory of the unfamiliar country read the following facts about the Russian stereotypes that turn to be true:
Russians & vodka.
Yes, many Russians have a peculiar ability to drink vodka as if it's water. They do consume it in cocktails, but pure vodka is more popular. A classic feast with vodka is usually accompanied by herring salad, rye bread, mustard, pickles, boiled potatoes, and greenery. But you shouldn't be misled by the myth saying that most Russians are alcoholics. It's a nation of young people working hard to achieve a harmonious lifestyle and change the mistakes of their predecessors. They can just drink more than the residents of the west.
Russian babushkas.
One of the most stereotypical characters really existing in Russian culture is 'babushka.' It's an old, wrinkled granny. She's short and has a headscarf wrapped around her face. She's wise, calm, and kind. She knows how to cook the most traditional Russian dishes and knows how to be hospitable. This is what a Russian bride can become in the old age if shy strives for a traditional family model.
Russian corruption.
Definitely, Russia is full of corruption on all levels starting from small businesses and finishing with powerful governmental institutions. The young generation of young brides is trying hard to leave the country for this very reason. When you violate one of the local laws in Russia, you have a choice between legitimate punishment and a possibility to pay off. Russian officials and civil servants are the most corrupt people in the world, which irritates the nation and pushes political refugees, including the beautiful Russian women.
Blunt and serious character.
The majority of people in Russia do not express their emotions publicly, even if the emotions are strong. Nevertheless, when you're in private, as friends or lovers, you have a chance to witness a whole range of emotions. The stereotype about the blunt character is partially true. They hate small talks and excessive emotionality but reveal themselves in private.
Faith in superstitions.
Yes, 'knocking on the wood' and 'sitting down' before you start a long journey are normal traditions for the representatives of the older generation. Young beautiful women of Russia usually ignore these superstitions. However, they are afraid of showing photos of their new-born babies to people because they can 'steal his soul.'
Flashy behavior.
It's also partially true. In the majority of cases, a typical representative of the nation looks quite casual on a daily basis. Nevertheless, if a Russian lady is visiting a fancy party, she goes out of her way and uses anything to attract attention and look brilliant: furs, glitters, pumps, jewelry, and expensive perfumes. It's the same about makeup and hairdos.
Exclusive Russian clubs.
Yes, Russia has quite a number of exclusive and incredibly expensive clubs and private places with serious face control. Nevertheless, every big city in the country has a sufficient number of places that you can visit without a threat to your budget.
Gender roles.
It isn't necessarily true that a single Russian woman is willing to become a responsible caretaker at home, letting the husband be the only breadwinner. You'll be surprised to know that the number of businesses controlled by women is the highest in the world. Russian brides are ready to have an even share of responsibilities with men. At the same time, they understand those gender roles still exist. A man should be mentally strong and decisive, and a woman should be mental and emotional support for all family members.
Smoking.
There are many chain-smokers in the country, and Russian women live in the country with the highest smoking rates in the world. It may be connected with anti-smoking governmental regulations.
Beautiful looks.
All foreigners agree that dating Slavic women is a wonderful experience because they are definitely among the most beautiful females in the world. They are made up of a mix of cultures that partially explain their unique appearances.
Date Russian women and be careful not to offend them with anything just because you have no idea about the truth of some stereotypes. All in all, they are hearty people bearing the most beautiful conceptions in mind. In most cases, these women's vision of the world is tightly connected with:
Family values;
Parents;
Children;
Cozy household;
Patriarchy.
Irritating Things to Experience with Russian Brides in 2021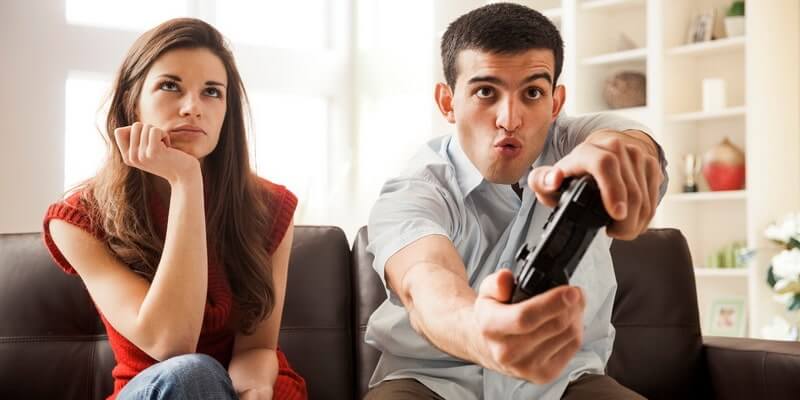 Dating Russian girl even in modern days can result in a lot of things that can irritate you and feel awkward.
If you've already read about the hospitality of Russian women, you should remember one thing: they will not only treat you with homemade dishes. They will make you eat more even if you're already full, especially if you're visiting your potential bride's family. Besides, her parents will be deeply offended if you tell them you've had enough eating and drinking.
If you date typical Russian girls on their territory, you'll probably have to drink tea with sweets many times a day and after every meal. The Russians are fond of pastry, and a Russian girl dating usually has a couple of signature recipes of cookies, buns, and pies.
These ladies are smart and practical when it comes to work, upbringing, and dealing with routine responsibilities. Nevertheless, they are not as intelligent as you might expect. The trouble is that modern education in Russia is mostly limited to the cultural, social, and scientific achievements of their own country. The knowledge of classical music and literature is also limited to Russian composers and authors. Make sure you find the right online dating website to find a woman with the same intellectual abilities as yours.
Regardless of all things mentioned above, we can say that it takes Russian brides something more than intelligence to behave intelligently. There's certain appealing flare about them and their mentality.
More Tips on Dating Russian Brides
Now that you've studied a ton of information on the subject, it's time for tips on dating a Russian woman and impressing her on the first date. So, what should you do to impress a Russian girl?
Never be late and always be the first to arrive on a date. Arrange the foods and drinks in advance, not to waste time when your potential partner comes. Make sure you find out about the eating habits of your woman.
Don't come with empty hands. It does not mean that you should invest a lot in the present. You will never be wrong with a bunch of flowers or chocolate. The fact of fetching something as present is more pleasant than the present itself.
Don't jump right off the bat. Of course, Russian women are appealing and seductive, but the first date is not the best time for a kiss and, particularly, sex. Take your time to get to know each other better before you pass on to intimacy.
Demonstrate care and attention to her family. It will be very pleasing for a Russian woman. Simply ask her about how the family is and if everything's all right with her parents. This will show you a sensitive and thoughtful man. Discuss your family too.
Going Dutch may spoil the first impression. It's not about being greedy or financially dependent on a man. It's just that it has become a tradition in Russian society to pay for the woman on a first date as a sign of courtesy. Don't go to an expensive restaurant, but pay for her coffee or a glass of wine. When the woman is ready, she invites you to her place, which doesn't take long.
What is a Russian bride online? It's one of the relatively recent phenomena common for the post-Soviet society where the rights and obligations of people are unfair. Meet Russian women online and get amazed by their willingness to become a better woman interested in living in a better world.
Russian Brides in 2021: Be Smart, Look Smart
In dating a Russian woman rules are not the only thing that matters. It's highly probable, especially if it's your first real-life date, that she will try hard to impress you:
Your clothes should be clean, ironed, and smell pleasant;
Your shoes should not have dirt on them;
Clean your nails and make sure you don't have anything between your teeth;
Don't eat smelly products that can provoke burping;
Don't forget to use and antiperspirant on the freshly washed underarms.
So, if you want to know how to date a Russian woman, make sure you have acceptable clothing, smell nice, and have clean and groomed hair and beard. Yes, there is no need to shave or get rid of your beard – you'll feel uncomfortable if it's your habitual look. Just make sure your beard is neat, and your facial hair is trimmed.
Russian Brides: You Know You Are Dating Them When…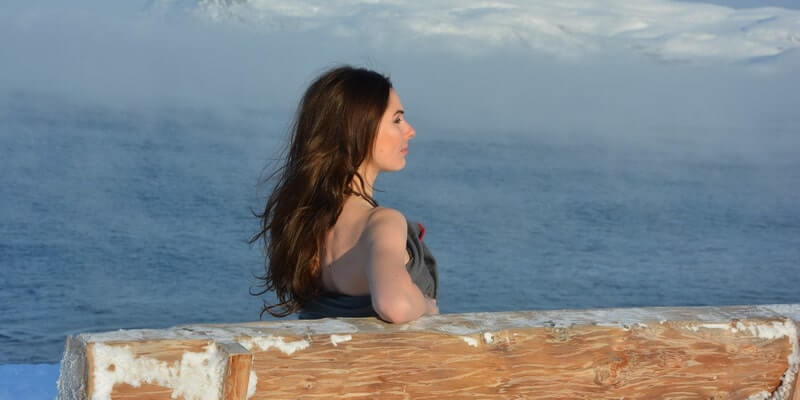 What is it like to date a Russian woman? You're certainly communicating with a Russian woman if:
She takes care of her appearance and wants you to look as neat and decent as you are. That's the reason why you should always be well-groomed and neat to make her feel comfortable with you.
She knows that wishy-washy men are not for her. She wants everything to be arranged beforehand, and it's unlikely that she will go with you on a random walk without knowing that you've already reserved a table in a café or simply have a plan.
She likes your assertiveness. Even if you have very unpredictable plans ad offer unusual ways of spending time, she will enjoy your company if you are assertive and straightforward about your intentions.
She wants you to be a gentleman. Open the door of the car and help her get in and out of it. Help her with the coat and hold her by the hand, and always order a taxi for her to demonstrate that you care about your potential relationship.
She is thoughtful and serious at first. Be patient – dating Russian girls is about breaking the ice. The sooner it happens, the more open she will become.
She supports your passions even if she doesn't understand anything in them. It doesn't matter whether it's football, photography, or moto racing. She will demonstrate a sincere interest in your hobbies. There's one drawback here – you'll have to be comprehensive and explain a lot.
She gets very emotional at times. One of the crucial tips on how to date Russian girl is to listen to her when she shares her worries and never blame her for the excessive emotionality. When she finally manages to let it go, she will calm down and be thankful for your patience.
She doesn't let you starve, and if you only ask for a little snack to watch football with a friend, she will cook a full-fledged family combo with enough dishes to feed a dozen people.
She has got high expectations from a man. Nevertheless, she understands that a relationship is about sharing – she will gladly give everything you want in return if she considers you a worthy partner.
Searching for Russian Brides in 2021: Efficient Ways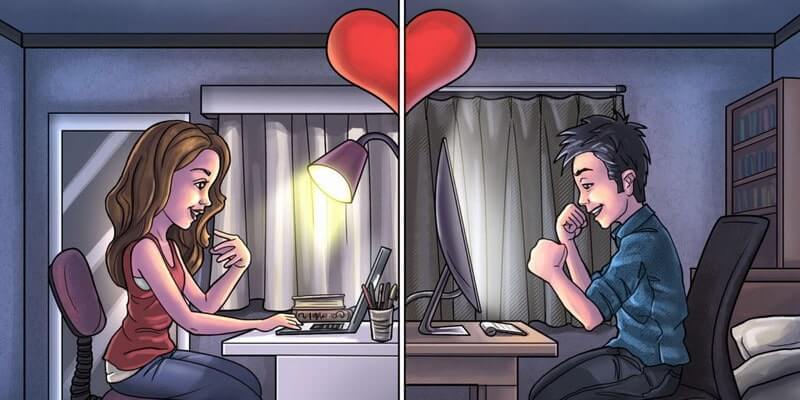 Almost every busy man from western countries wants to find a decent woman for marriage. The process should be safe, fast, and efficient. So, how to get a Russian bride in 2021 and not get disappointed?
Courting rituals have changed over the years, and it's impossible to surprise anyone with such thing as Tinder or any other almost automatic application or website. This rise of apps has significantly expanded the possibilities of dating for marriage.
What to start with, and how to date a Russian girl?
Start with the online profile. You should pick out an appropriate online platform in accordance with your needs. Are you looking for a partner for life or for a short one-night stand? If the second one is preferable, Tinder will help you find the way. If not, pay attention to such websites as eHarmony.com, Chemistry.com, or any other renowned platform that you will easily find if you google for something like 'how to find a Russian bride.'
If online dating is not for you, pay attention to the people surrounding you daily – they may be your colleagues, neighbors, and friends of your relatives. Try to go out for as many times as you can. Attend family celebrations and never miss an opportunity to get in touch with groups of people in busy places. A friendly conversation in a bar can easily turn into an affection to someone in your company. What if you already love someone but merely don't pay attention? Ask yourself whether there's anyone in your environment who you can regard as your match.
A pub-and-club wife-hunt can be very helpful. Just buy a drink to any lonely girl in a bar and start a conversation. Maybe, you'll be surprised to know that many single people get to the bars, not for the sake of alcohol, but to meet new friends and potential partners.
Russian Brides: Be Careful & Prudent
The question is not how to date Russian woman, but how to date her and not be deceived.
Don't involve your relatives and don't talk too much about the personal details of your family. If a woman turns out to be indecent, she can use this information in a way you would never expect.
Don't talk too much about your wealth if you have one. Make sure your clothing is smart but simple. Be careful with expensive accessories, and do your best to keep your conversation away from money matters. If financial opportunities become the main topic of conversation, you might be dealing with a typical Russian gold-digger.
Be straightforward about your expectations, and be very attentive to note the reaction of your interlocutor. Besides, you should mention your intentions while texting and talking on the phone before you first meet. This way, you'll manage to understand whether the woman is interested in your expectations or no. If she forgets what you were discussing online, she might be cunning and uninterested in you as a person.
Don't send money to anyone unless you see her in real life. There's a number of websites that let women register without checking their reputation. These are usually free-to-use websites with a low level of control. These women interact with you sharing pictures and videos and then ask you for money so that they could buy a ticket and see you in your country. That's a trick, don't trust it. A decent woman never asks anyone for money so that she could arrive.
What Makes a Russian Bride So Cool?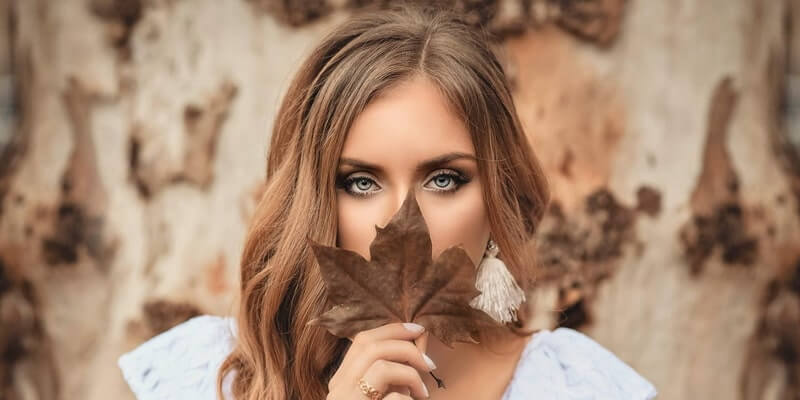 What are Russian women like in bed in 2021? They enjoy sex as much as they can. They'll make you enjoy it as much as they do.
As soon as Russian women gained a chance to get in touch with the western men, the whole world got mad about them and their national character.
Of course, we don't want to say that the Russian mentality is something unique. We'd rather call these women universal as partners, lovers, and mothers.
They make incredible friends. Your relationship will never be solely built on sex and passion. These ladies are very practical and reasonable, understanding that promising matchmaking is built on partnership first.
They are very emotional at times, but they understand when it's the right time to gain control over excessive emotionality.
They are very intuitive. It's hard to conceal anything from these women because they see you through, and there's no sensible explanation to it.