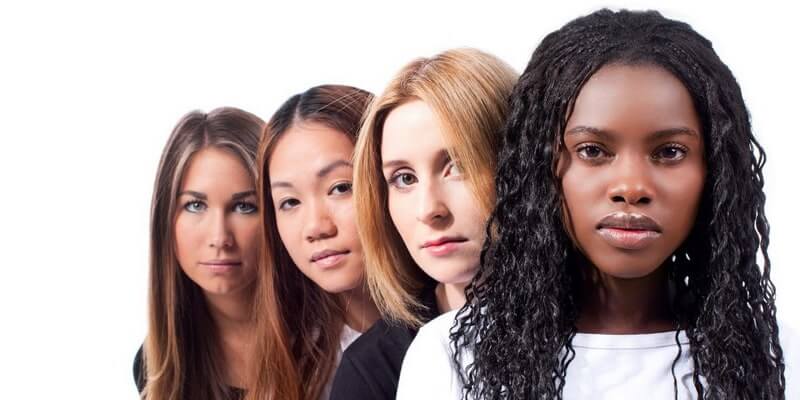 When you marry a person, you marry everything that belongs them, including their race and culture. That's why interracial relationships can be difficult if you don't know what to expect. Some people believe that this type of relationships doesn't work. But it's wrong. You can build a happy family with a foreign person. But you should know some rules about it. It will help you to avoid conflicts and misunderstandings.
We will give you some criteria of happy interracial relationships in 2023.
Your foundation for relationships should be solid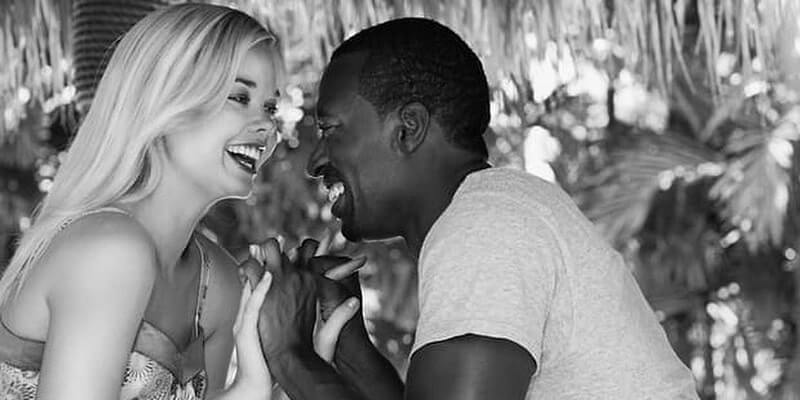 Your relationships will have to face social and family pressure. It should be solid enough to go through these hardships. If you don't have anything deep, you can't cope with it.
Your couple should be a team. You should solve all problems together. If your love is strong, you can be vulnerable in relationships. You can count on another partner. You can talk about your problems together. If you both are cold and restrained, you can't deal with all difficulties of this world.
You should be comfortable to talk about race
Silence is the enemy. Ask your partner about their views. Don't be afraid to ask about marriage, kids and place to live. You also should understand their point of view about racial issues. If you are at the beginning of the relationships, you can ask if they have had interracial relationships before. If they do, ask them how they felt about it, what they didn't like.
Be honest with your partner. If they talk a lot about their life, you should be frank too. Don't hide anything substantial. Talk about interracial dating. Discuss possible problems. Think about the ways of their solution.
Don't make any judgments about your partner because of their race
You should be tolerant if you want to have interracial relationships. When you date women online, you will meet a lot of pretty ladies who are unique. Their behavior and habits don't depend on race. Be tolerant and open-minded. Don't talk about racial differences with her. It's very offensive.
Talk with people who are in interracial relationships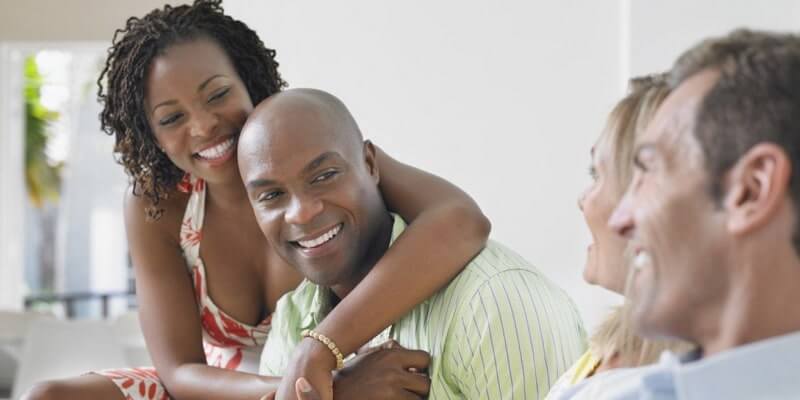 You need new experience and new stories. It will be nice if you find someone to share your experience with. You can talk with like-minded people about your family. Discuss any hardships and problems. Ask for an advice. Gather together and have fun! Over time you can make friends with these people. They will support you in any situation. These couples will help you when you face racism and offensive jokes. You will feel comfortable with them. Don't stay alone if you are in interracial relationships.
You can stay with your culture and habits
If you are in interracial dating, no need to reject your roots and culture. On the contrary, you can learn more about it. It's a nice subject for conversations with your loved one. You can teach each other different things. You can share you experience. If you are a patriot, no need to refuse from your country. Think about ways you can stay with your roots.
Remember that even if you are in happy relationships, your partner can't be everything for you. Meet with your friends and family. Find some interesting hobbies. Connect with other people from your country.
You should be ready for meeting with your partner's family
Your choice can shock your own family. Some people even have conflicts because of it. You think that all people are equal, but your family can have another opinion. It's always difficult to be introduced to parents. Be ready for unexpected things. Try to stay nice and friendly regardless of the situation. We recommend to organize short meetings. No need to spend for hours together and talk about serious things.
Be yourself and tell some interesting things about your hobbies and profession. Tell something nice about your country. Don't forget about neat clothes and gifts for your partner's parents.
Prepare to learn something new all your life
You will try food you have never tried. You will have to speak an unfamiliar language. You will learn about some strange and even wild traditions and celebrations. At the beginning of the relationships you will learn a lot of information, so one day you will want to bang your head against the wall. Stay patient. Your diligence will be rewarded.
Be ready to be taught all the time. Some things will surprise you. If you are curious, it will be easier for you to be in interracial relationships. Don't be afraid to ask for help. Your loved one will support you for sure. You can practice the language together or watch some interesting videos about their country.
Be ready for unpleasant surprises
Unfortunately, interracial relationships aren't only about happiness and nice surprises. You may not accept some rules and traditions. Some oriental traditions may seem weird for Europeans. It's fine if you don't like them. Just respect your partner and don't say anything offensive. You don't need to follow some traditions. Let your loved one spend time with their family and friends.
Sometimes you can realize you are too different. In this case it's better to think about ways you can keep on your interracial relationships. If you decide it's impossible, it's better to move on separately. After all, you can always stay good friends and talk from time to time about news in your life.
The advantages of interracial relationships in 2023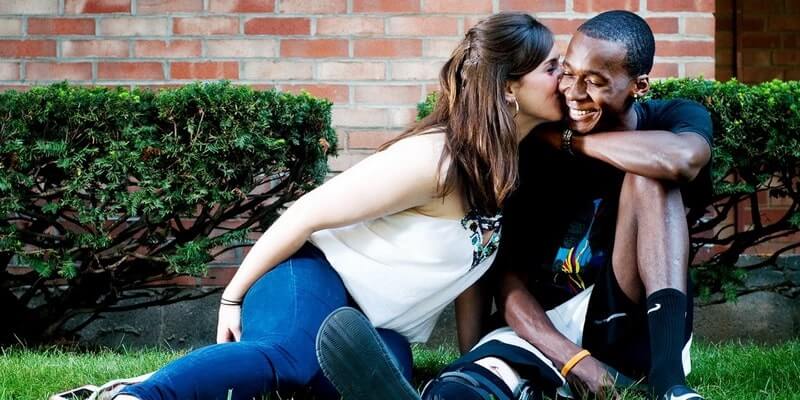 Many ladies online on our website are interested in interracial dating. They want to meet a good man who will be their husband. Most of them don't mind to move to your country. Here you will find a lot of women for serious relationships. They are loyal and family-oriented. It will be very interesting to chat with them and to learn something new about their culture.
We will give you some advantages of interracial relationships:
You can try something new. If traditional dating seems boring and banal, you will get a lot of new emotions with interracial one. Don't miss this chance!
You will learn a lot about another country and traditions. It's always nice to learn something new. If you are curious and open-minded, interracial relationships will be good choice for you.
You will learn a new language. It will be useful for your intellectual development and career. One day you can move to another country and build career. Moreover, knowing another language you can make a lot of friends.
Interracial relationships are very strong and stable. People are used to different difficulties and problems. They are used to solve them. That's why you won't break up because of some petty things. You will work on your relationships.
You will travel a lot. Over time your long-distance relationships will turn into real ones. You will have to go to your partner's country. It will be nice to be in new places. Travels will make you both even closer.
You will have a lot of wonderful moments. Interracial relationships are very romantic. You will try to surprise each other every time. If you live in different countries, you will do your best to meet more often. Your meetings will be sensual and exciting.
Your children will speak both languages fluently. If your interracial relationships are serious, one day you may think about having children. Your kids will be smart and well-educated. They will speak several languages fluently. That's why you don't need to be worried about their future.
You will always have enough topics for conversations with your partner. Discuss everything from cuisine to history. Your dialogues will be exciting and variable.
How to start interracial relationships in 2023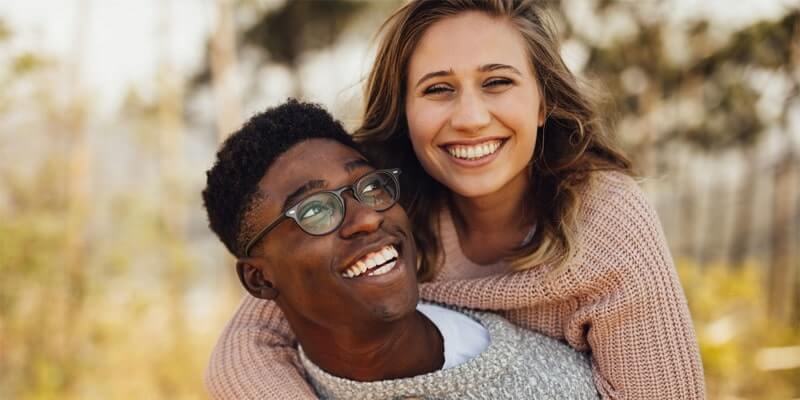 People can't stay lonely all the time. One day you will want to love and to be loved. If you are disappointed at local dating, try international one. It will help you to find a soulmate and a lot of good friends. Of course, it requires a lot of patience and work, but if you both want the same, your efforts will be rewarded.
Where to find an interracial partner? If you live in a big country, you can meet them in your city. Visit places where you can find a lot of foreigners. Be active and sociable. Don't be afraid to approach a woman you like. Ladies are often timid. You should be initiative to attract someone.
If you like to travel, you can go to another country to build interracial relationships. It will be more difficult. Usually people have only a couple of weeks of vacations to find something substantial. For this period you can't get to know a person enough. As a result, you can talk and even have sex, but when you come back to your country, your communication dries up.
You can go to another country to work. It's one of the best way to find interracial relationships. In your free time you should be active. Go for a walk. Visit night clubs and exhibitions. Don't forget about museums. In these places you can meet pretty ladies. Some of them are single. You will have to approach a lot of women to find the only one. This way is suitable for brave and communicative men. If you are too shy for it, you can try online dating.
Online dating is a popular way to chat with women and to look for someone for casual or serious relationships. There are a lot of websites where you can find your love. Talk with several girls at the same time. It will help you to meet new friends and to choose the most compatible woman.
Choose the most reliable website with a lot of good reviews. On LadaDate you will find a lot of foreign women who are open for conversations. Our site features profiles of women who are ready for international single dating and are waiting for their respective men. Most of them look for serious relationships with the official marriage. Some options of the website are for free, for some of them payment is required.
A good website has a lot of filters that will help you to find someone as fast as possible. You can search someone by the age, location, hobbies and goals. Choose a website with video chat. This option will be helpful if you want to see the lady's appearance and to hear her voice. Moreover, a video chat will protect you from frauds.
Create your profile and buy the subscription if necessary. In most places you will have to pay to chat with women and to use all options. Write some info about yourself. It shouldn't be too long, otherwise women won't read it. Write something about your profession, hobbies and goals. Point out your requirements. For example, if you need a woman without bad habits or without kids, tell about it immediately.
Publish your best photos. It will be nice to choose professional ones. You should look friendly on these pictures. Forget about vulgar explicit photos if you look for serious relationships.
Start chatting with girls. Think about some original greetings. Women don't like banal things. Be active and sociable. Sooner or later you will find someone you want to talk with all day. Don't miss this chance and ask her out. This way you can find out if you like each other and if you are compatible enough. After real meetings you can start interracial relationships for building something tangible together. Read our recommendations to avoid the common mistakes. Be caring and friendly to save romance and feelings. Don't be afraid to talk about problems in your couple. Bear in mind that some things can be solved with the help of a therapist. They will help you to understand each other better.