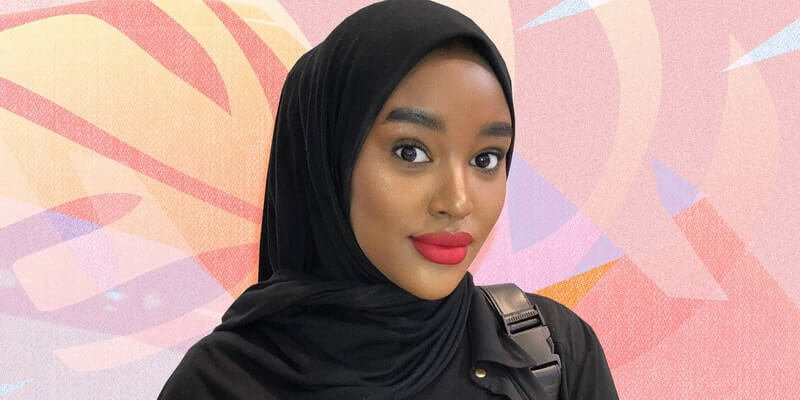 Muslim dating online, as well as communication with women of this culture, implies specific rules. If you don't manage to stick to them, you'll be given the cold shoulder even earlier than you might expect.
Understand that they are the same as all the other women in the world. They do have their worries; they are interested in mutual relationships and the upbringing of their offspring. All people have cultural backgrounds depending on the place of birth, and you will have to get accustomed to it if you've got mutuality on your mind.
Women in Muslim culture do have a significant number of responsibilities concerning the kids and the household. They should be obedient, and the role of a husband in their life is prevailing. Nevertheless, over the years, these ladies manage to gain respect if they do everything right. That's why the elderly females in a Muslim family are deeply respected.
Dating a Muslim girl in 2022 is bout being in constant connection with her parents. Mothers and fathers are the most respected members of their social circle. Girls of this culture are prone to listening to their moms' advice first.
Dating a Muslim single usually leads to marriage. A young woman genuinely devoted to her culture and the Qur'anic verses regards a relationship between a man and a woman as a potential of a family with kids.
However, there are cases when Muslim women appeal to online dating and become brides online just to run away from the excessively strict behavior of their parents and even aggression of their family members. Unfortunately, the dead-end development of Muslim culture in the modern world leads young women to desperate actions. While being a very wise scripture, the Quran is interpreted the way people find it convenient. Sadly, it happens the same way with most religions.
Dating Muslim Girl in 2022 Is About Compromise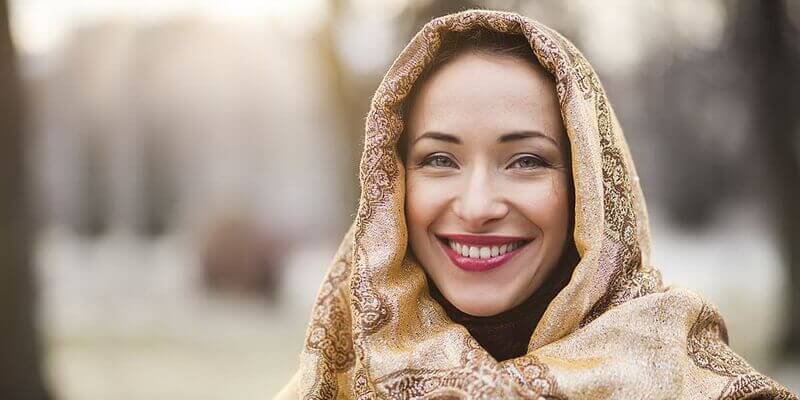 It will be especially hard to get to mutually satisfying solutions about general relationship issues, the household, and the job aspect. If you find Muslim culture appealing, you should understand that you'll have to get used to certain peculiarities:
The Islamic community is closely connected with spiritual development. These people believe in the afterlife, in miracles created by nature, ad in signs that God gives them to show whether they behave right or wrong.
Faith and prayer help Islamic people get closer to God and feel His presence in their lives. You'll never be able to stay away from the spiritual rituals of your potential partner if she's a devoted Muslim girl.
Is dating possible for the representatives of the Islamic culture? Yes, it is. There are specific matchmaking platforms, helping like-minded Muslims get together to fulfill some of the essential life steps hand-in-hand. Getting married is the main virtue of a Muslim girl.
Muslim Culture & Casual Dating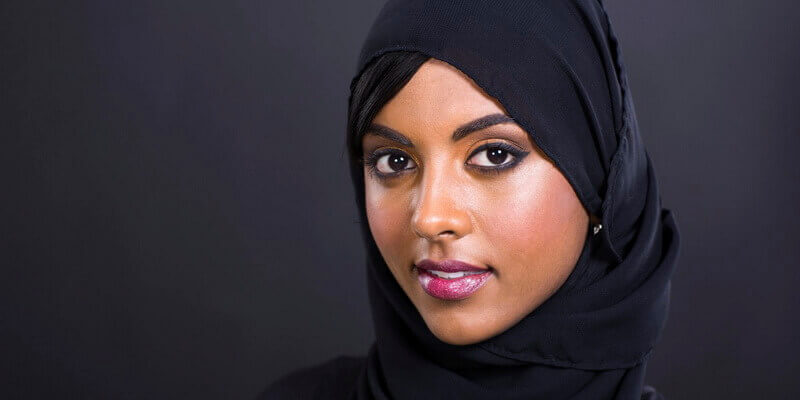 The millennial generation of Muslims ha its personal view on marriage and courtship issues. What is wrong with the possibility of getting to know each other better before getting married? Where's the border between the acceptable dating stuff and unacceptable things? What is Halal, and what is Haram when it comes to romance and dating for marriage?
A Muslim girl dating in 2022 searches for a meaningful companion. The modern world, its realities, and peculiarities have changed over the years. Modern Muslim women need men able to:
Support them emotionally;
Share household responsibilities;
Bring up kids together;
Discuss personal and intimate relationship problems;
Split financial family issues.
A modern Islamic girl always searches for equality. Casual dating is not about her. Yes, there are matchmaking platforms and dating agencies helping Islamic people meet and find better husbands and wives. Nevertheless, every Muslim woman searches for her destiny – one-night stands, and casual acquaintances for intimacy are not for her.
Dating a Muslim Girl Is a Demonstration of Dignity & Respect
You'll have to deal with her parents and respect them no matter what you feel towards them;
You'll need to take care of her if she decides to stay at home and deal only with the household duties and kids;
Your family will be your crucial priority – everything concerning the physically challenging household duties and financial difficulties will be your obligation;
Your parents, as well as the parents of your partner, are the most important people in your life – both of you will be obliged to take care of them no matter what happens.
Dating a Muslim: Short Tips 2022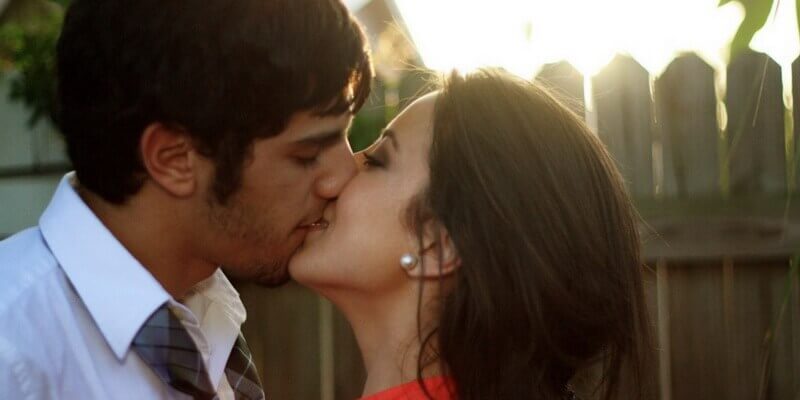 Dating a Muslim girl can be a very fulfilling experience. Don't let misconceptions guide you – each of the representatives of Islamic culture is unique. They are not a mass of people – the Muslims is a huge community of individuals following a common spiritual belief. Nevertheless, their shared religious values don't prevent them from emotional, intellectual, and psychological development.
In most cases, courtship and before marriage relationships exclude staying together with each other alone;
Even if you're engaged you are not permitted to stay together in a closed room until you officially become a husband and wife;
It's normal for people of Islamic culture to get married very soon after you start dating;
Muslim family members should be involved in your communication even on the initial steps of your relationship – this way, you'll show respect both to your potential partner and to her parents;
Intimacy is restricted if you are not married or, at least, engaged.
Dating a Muslim Single Means Accepting Their Beliefs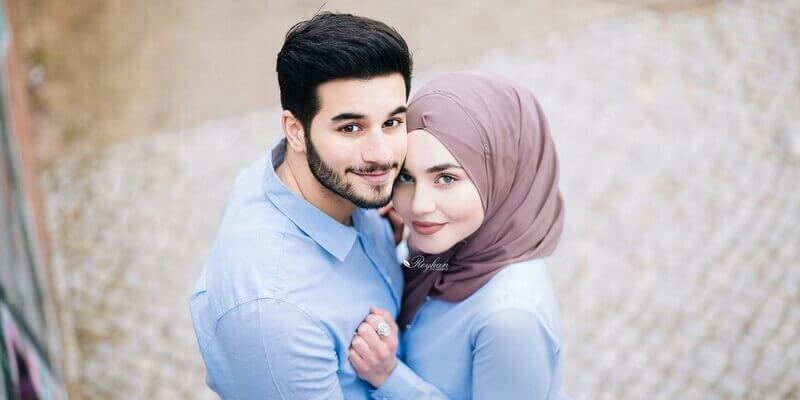 There's a list of essential beliefs you'll have to accept or at least to tolerate (if you belong to a different religious confession):
Existence of angels;
Power of the only God existing – Allah;
Belief in the presence of the prophets and power of holy books;
Spiritual life continuing after the physical death of the body;
Existence of the divine decree that rules and directs our lives.
Dating a Muslim Girl in 2022: Yay or Nay?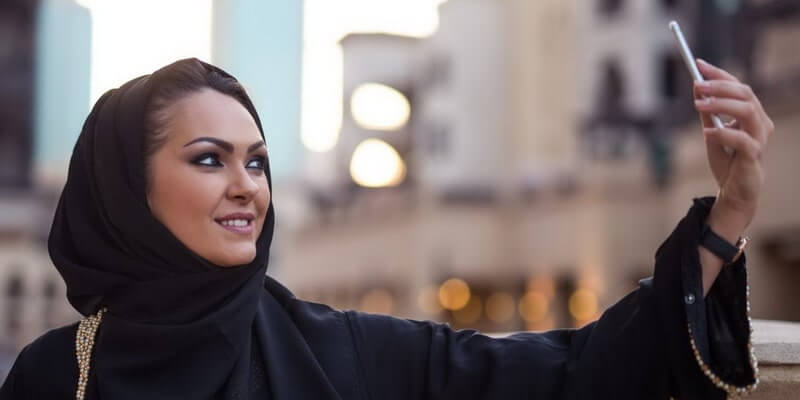 To date a Muslim girl, you should be close to Allah, which means that you should be a Muslim as well. If you are not a Muslim at present but have a crush on a girl of this religion, you'll have to reconsider your views on the spiritual life component. Here's more info to consider:
It's a girl carrying her culture with her anywhere. You'll have to communicate with her family and stick to her cultural traditions if you are planning to live in her territory or close to her parents.
Muslim girls are not used to common online and regular dating schemes. They are usually modest and shy. If you let yourself anything indecent or even a little bit vulgar, she might ignore you at once because her upbringing does not imply a treatment like this.
TOP 4 Things to Remember About Muslim Women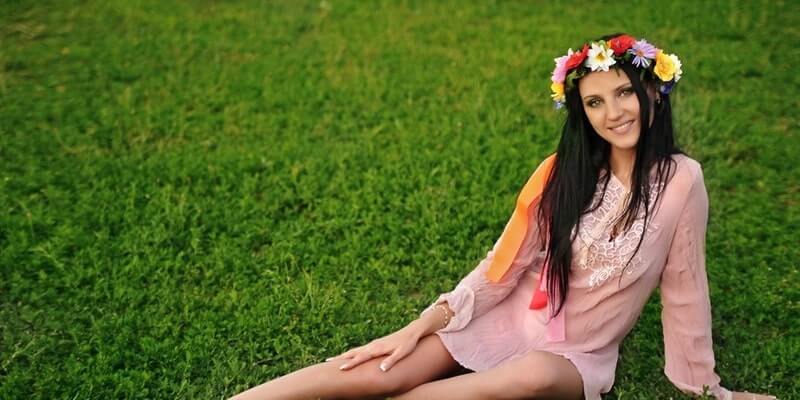 We've compiled a list of the top five advantages of Muslim girlfriend dating to help you decide if she's the one for you.
The hijab: As an exclusively religious garment, it ensures that her level of religiosity is high enough for you to happily date her without worrying about her abandoning your religion. Her spiritual quest will not jeopardize your own beliefs. Furthermore, it helps make sense of the varying stages in the development of Islam.
She is likely to be more traditional in her outlook due to her religious upbringing, which means she will be a good family girl.
Her family will have higher expectations of her because they are Muslims, so she is less likely to take you for granted. A non-Muslim girl may not feel the need to dress up or keep up any appearances when dating you, due to their lack of commitment to your religion as well as their family's disapproval.
She is unlikely to date you just for the sex because of her cultural and religious upbringing where women are expected to stay virgins until marriage and only date men that they intend on marrying in the future (she may need extra convincing though).
We hope that these Muslim girl dating rules have been helpful.