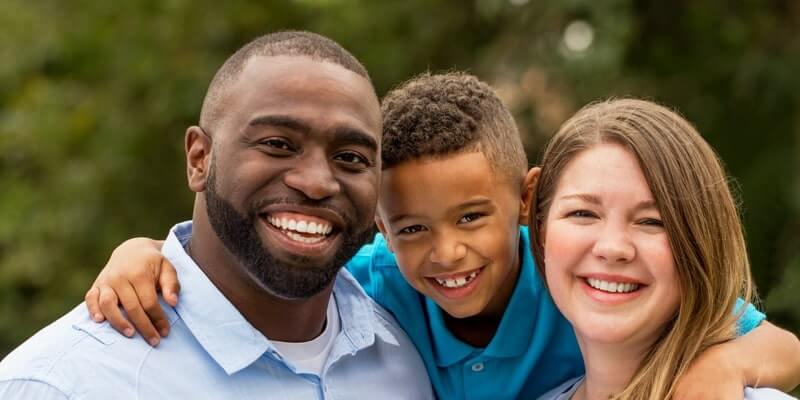 The way people talk about interracial relationships, especially in social media, is often harmful. People always discuss relationships between white and black partners. So whiteness is a central part of this discussion. It's a toxic thing. People aren't only their skin color. They have a soul, hobbies, achievements. People in interracial relationships don't want to be fetishized. They want to be taken as equal.
Unfortunately, relationships between black and white partners are considered something exotic. Even in our modern world the society may not accept them.
When you date girls online, you meet a lot of black women. Most of them want to meet a decent man for long-term relationships. If you are interested in interracial communication, you can find a lot of foreigners on our website. This way you can improve your language and find out a lot about different cultures.
Why are people interested in interracial dating?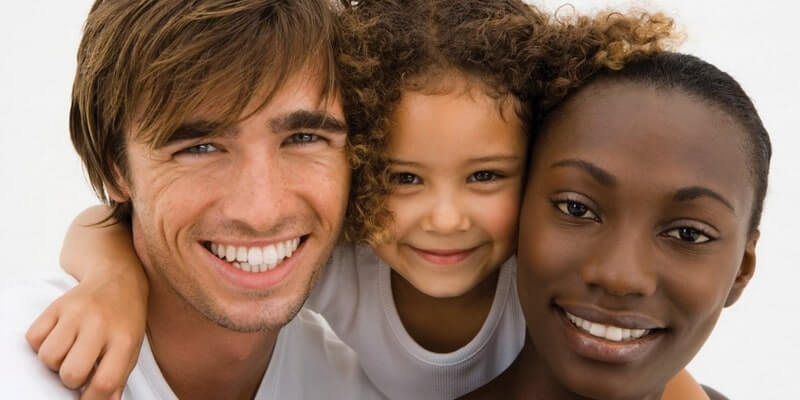 Interracial dating is exotic and exciting. People are curious. They want to meet someone original and special. That's why white people often choose black ones and vice versa. There are some reasons of why people choose interracial relationships:
They want to learn about another culture and traditions. This is another world for white people. They want to explore this world. Interracial relationships are a good way to share experience.
People want to learn a new language. The best way to do it is to talk with a foreigner. Children in such families often speak both languages fluently. Sometimes we start learning a language and talk with a foreigner for it. But over time we realize this person is more than just a friend. This is natural. Don't resist your feelings. Start romantic relationships where you will be happy.
Sometimes people start live chat with girls out of the boredom. Men want to kill time. After several days of communication they realize they fell in love. In this case the skin color doesn't matter. Dating with black women become natural.
Some people find a certain racial type attractive. They love black women or men. They are interested in them in a sexual way. It's a good start for interracial relationships. At the same time don't forget that interracial dating shouldn't be fetishized. People are insulted if you see them as a sexual object only. Most of them want something deep than sex only.
Interracial relationships are a good way to move to another country. It's common for women from poor countries. They want to make their life better. They try to find a man who will take care of them. These women are interested in reliable partners. That's why you will find a lot of foreign women on our website. Don't think they are materialistic. They won't get married without love. They believe in mutual respect and sympathy.
Some people don't consider interracial relationships something special. They just meet another person and fall in love with them. This is the best way for romantic relationships. If we take interracial love as something exotic, it's a racism. People love each other not because of the color of the skin. They fall in love with character, habits and inner world.
The advantages of interracial relationships in 2023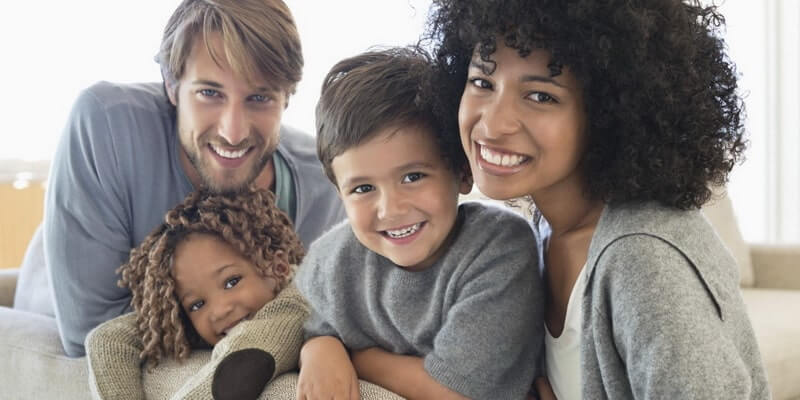 Interracial dating in 2023 is exciting and romantic. People from different countries meet each other and decide to be together. Even if your partner has another nationality, you can build happy relationships with them. Interracial marriages are possible! It never hurts to look at new people from another side. Don't limit yourself with your city or country. There are some pros of interracial dating:
Be ready you will travel a lot. Your partner will want to show you their country and the whole world. You will be in different places and meet with interesting people. It's nice for an active person!
You will learn a new language. Even if you are bad at it, your partner won't leave you a choice. You will speak a lot and will break this barrier. It's always useful to know a foreign language. Even if you break up, you can use it for works or travels.
You will know a lot about another culture and country. If you are curious, you will like it. Interracial dating is good for open-minded people. You can ask your partner about everything and they will tell you about life in their country.
You can try exotic cuisine. National dishes are delicious. Don't miss your chance! You can cook for each other and try new recipes. Don't be upset if you don't like something. Sometimes it takes time until you get used to new food.
You will always have topics for conversations. Even on the first date you won't be silent. There won't be awkward pauses. You can tell something interesting about your country and your partner will tell something in return.
You will have a lot of time for getting know each other. Interracial dating often means long-distance relationships. That's why you will spend a lot of time online.
You will have beautiful and talented kids. It's actual for serious relationships. Your children will speak both languages. They will have a bright and pretty appearance.
Relationships between different races are passionate and comfortable. People choose them because they are tolerant and patient. They know how to accept a partner with all their pros and cons.
An unusual sexual experience. If you are into casual sex, you will also like interracial dating. It's fine if you like something new. The most important, don't take your partner as a fetish. Respect them and their desires. Ask them about their limits and preferences. Keep privacy.
The cons of interracial dating
Interracial relationships in 2023 aren't for all people. Sometimes it's better to choose a traditional way. There are some cons of this phenomenon:
You will have the language barrier. Even if you speak the foreign language well, you may not know some idioms and expressions. You may not understand some jokes. That's why you will have problems at the beginning of the relationships. Your partner will be pleased if you learn their language. It will help you to be closer. If you chat online on our website, you can use the translator. It's correct, so you won't have any problems during your dialogues.
You have a cultural gap. Some rules and traditions seem strange and exotic. You may not understand some things. It's a common problem when black and white people get into interracial relationships. This type of relationships is suitable for tolerant people only.
Your parents can be against your partner. Sometimes it leads to huge conflicts. Some people have to choose between parents and partners. It's always painful. Even if you have family gatherings regularly, your relatives may not get used to your soulmate.
You are different in a sexual way. Some people love experiments, some of them prefer classic positions without trying new things. It could be a problem when you are in long-term relationships.
You have different religious beliefs. In this case you can have sharp conflicts and arguments about that. Some people don't believe in God at all and it could be a problem. You won't go to church together, you can't support your partner when they are fasting. Sometimes it leads to break up.
You live in different countries. Inrerracial relationships imply that you live far away from each other. In this case you have to chat online. It's exciting from the beginning but over time you may want to hear and to touch your soulmate. Even if you meet in reality, sooner or later you will have to decide how to be together forever. It means your partner should move to your country or vice versa. Some people love their country and they won't want to change the place. In this situation break up is inevitable.
You don't have anything in common. Sometimes people find each other attractive but nothing more. People of different nationality have different interests, goals and hobbies. It will be difficult to keep long-term relationships.
You will have troubles with finding job in a new country. It's a problem when you move to your loved one. If they aren't supportive and patient enough, your relationships won't have future.
How to start interracial dating in 2023
If you decided to meet a partner from another country, you should know about some rules:
Think about your safety. Don't agree to go to another country if you don't know each other well. Don't share personal information. Keep your privacy. Don't give anyone your ID and other papers.
Don't send money to an unfamiliar person. Even if a girl has beautiful pictures on a website, don't rush to help her. If a person asks for money, it's a fraud in most of cases.
Don't rush with intimacy. Try to get to know each other better before having sex. Don't try to keep his or her interests with the help of sex. If you don't want closeness, tell about it. Don't sent erotic photos of yourself. If you don't know each other well, they can end up in the Internet.
Try to find out about your partner as much as possible. Don't be afraid to ask more questions. But at the same time, if they are uncomfortable to talk about something, don't be too intrusive. Skip the subject and talk about something pleasant.
Don't chat online for too long. After several weeks of communication, it's better to ask him or her out. This way you can understand better if you are compatible.
Ask about social media. You can chat on a dating platform for several days, but one day it's better to switch to social media. Examine their account. This way you can find out more about your new friend. Find out about their hobbies, favorite movies, music tastes.
Don't make jokes about racial differences. Some people take it very painfully. If you want to get into this type relationship, you should be tolerant and open-minded.
Don't argue about religions and politics. Even if you don't agree with your partner, no need to laugh at their views and ideas.
Where to meet a foreign partner? There are several ways to do it. You can do it during your travels to another country. If you have several weeks, you can make friends with someone. But in this case don't count on something substantial. For these days you can't build deep relationships. When people travel abroad, they often look for sex only, without anything serious. Be careful and don't break your heart when meeting someone.
Another way is to go to special agencies. They provide you several girls and an interpreter, they will help you with tickets and hotels. Of course, it can't be cheap. Besides, you can face frauds who want to take your money from you.
The best way to meet someone is to go to special websites for international dating. There are a lot of pretty women who are interested in foreign men. They want to have serious interracial relationships. Most of them are ready to move to another country. Why do they do it?
Some of them want to improve their life. The economy conditions are very poor in their country. That's why they want to solve their problems with the help of a wealthy man. Be careful in this case. These women can be very materialistic.
Another reason for interracial relationships is mutual sympathy. Some women don't look for a foreigner deliberately. She just likes you and wants to be with you.
Interracial relationships look attractive for the certain type of women. They want men with another color of the skin. They find them sexually attractive. That's why these ladies aren't interested in local guys.
Some women are disappointed about local men. They find them rude and indifferent. Most of them have had bad experience in the past. These mature women prefer international dating.
Interracial dating is good for ladies who want to know more about other cultures and languages. For some people it's the best way to learn a new language.
How to meet a woman for interracial dating online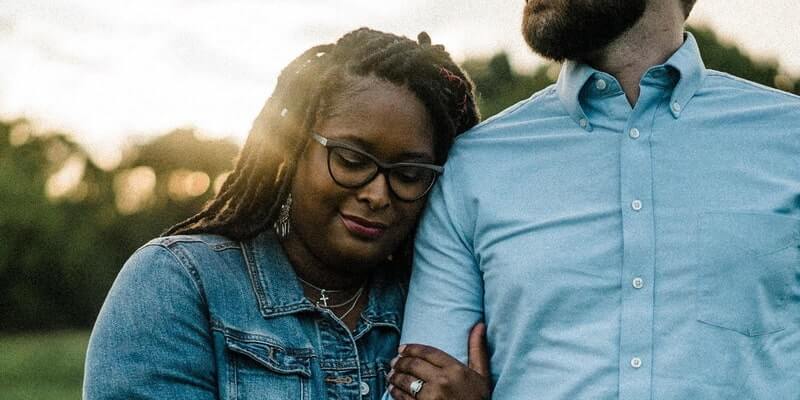 If you decide to use dating websites, you should know about some rules. Firstly, create your profile. Write your real name and add your real photos. Choose the best pictures of yourself. Some experts recommend to choose professional photos. It has the huge meaning. Try to pick up pictures where you are smiling. A smiling man will attract a lot of girls.
Write something about your goals, hobbies and preferences. Point out what kind of girls you are interested in. If you want something casual or serious relationships, put this information on the first place.
The site features profiles of women looking for interracial single dating, use the filters to chat with suitable women. You can look for a girl by her nationality, profession, hobbies and location. Don't waste your time on people you don't like.
Don't be afraid to chat with several women at the same time. Sooner or later you will pick up a girl you like the most. Be active and sociable. Even modern women don't really like to write first. So don't be shy and write her something original. Don't write banal phrases. Usually women get a lot of messages on a website, so they may not notice your «Hi».
Be careful. When you start interracial dating, you meet people of different culture and background. Don't reveal your personal info and your income. Don't send them money.
If you want to feel safe, use a video chat. This is the best way to get to know your new friend better. You will see her face and her appearance in general, hear her voice. If you notice something suspicious, better to finish a conversation and to find another girl.
Try to find out more about her culture. Of course, you can ask your girlfriend about something, but she will be pleasantly surprised if you read something about her traditions, religion and language. Be curious and educated to win her heart. Sometimes one careless world can offend your lady. In this case don't be too arrogant. Say sorry sincerely and remember your mistake not to repeat it.
Thus, interracial relationships can bring you a lot of happiness. The most importantly, respect your partner and try to be tolerant regardless of any new and strange things you meet. Try to please your lady. Nice gifts and constant attention will help you to be closer. Of course interracial couples have conflicts, but if you both work on your relationships, you can get through any difficulties. If you feel you can cope with something, you can always go to a therapist to solve your problems together.