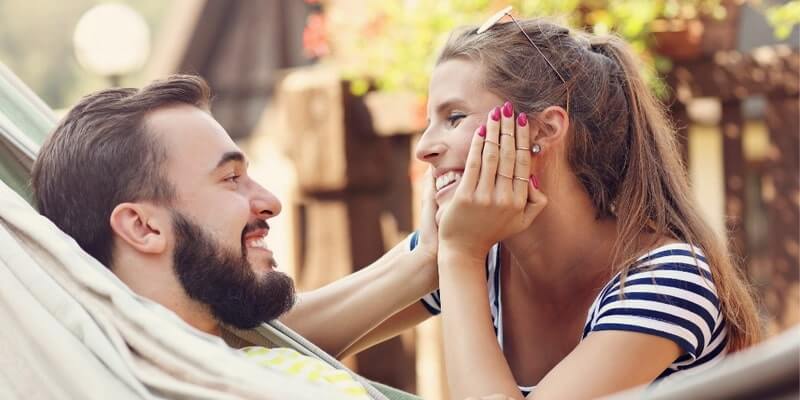 Accept the fact that God is the only one who has powers and tools helpful in creating your love story. Christian singles should demonstrate their humble nature to God, thus showing their readiness to follow His plan. We all have our wishes and secret cravings, but He is the only one to help us find the right way. Saint Mary, the Mother of Jesus, demonstrated humility, never understanding what should happen to her. She accepted the will of the Lord and benefited from it.
Dating is one of the key elements of life for any person regardless of religious confession and faith. It's a chance to make a family and give birth and upbringing to your kids. Today we're going to have a more precise look at the relationships between the singles belonging to the Christian community.
The first thing the Christians should do is to accept the will of God and His guidance. If you ignore this fact, you might make many disturbing mistakes. Your relationship should develop in a Godly way, according to the divine plan. To turn your relationship in a joyful experience, you have to find out more about your potential partner staying away from dirty thoughts and indecent desires.
Christian Dating & Complete Match
Don't think that your potential partner is your complete match. Your love will not make you complete, because both of you should be complete to develop a meaningful relationship. It's one of the greatest misconceptions of the modern world. Looking for someone to make you feel complete may lead to a real mess in your communication and interaction in the future.
Before you enter a relationship, you should understand that it's an act of responsibility for your future and for the future of your family. You should understand what you want from life and what God wants from you. Develop yourself intellectually while following His path, and you'll succeed in a Christian relationship.
You should demonstrate emotional stability. Your emotions should not prevent you from meaningful conversations. Staying away from lustful desires will help you reveal the personality of your interlocutor and understand whether you have a chance to walk God's path hand-in-hand or not.
Understand that a romantic relationship is your one and only destination. Over time, it will turn into meaningful companionship and friendship that will help you mutually develop emotionally and intellectually. It doesn't matter what you're planning to do – give birth to a lot of kids, get involved in volunteering, or travel to the remote places of the planet to bring the light of faith to the other people. Your interaction must be meaningful and guided by the Lord.
Prepare Yourself for Christian Dating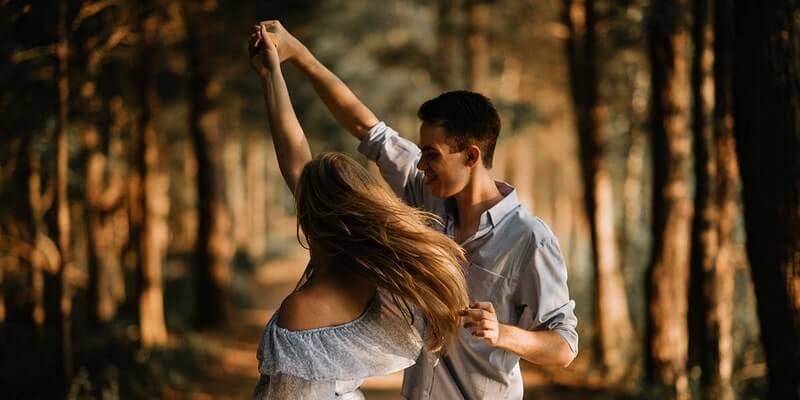 Emotional and spiritual connections are very important for any relationship, whether it's love or friendship. Your readiness for a relationship means that you've finally made your mind to get married and create a stable family unit.
If you are not ready for dating, you might interfere with God's plans and spoil everything by getting addicted to your potential partner physically. Physical appeal is one of the hardest things to control human nature.
Christian Dating Is Searching for the Right Qualities
That's where online dating tools come in handy. You shouldn't regard online communication as evil. It's simply one of the modern tools helping people all over the globe reach out to each other. Searching for a lover might be very seductive, but searching for a life partner is a way more important.
Register on one of the online matchmaking platforms to turn this communication into a productive interaction with a potential:
Search for people with common interests;
Get in touch with the ones who have common aspirations and life goals;
Be straightforward about the ways you see your future;
Make sure your partner is a devoted Christian and knows what humility is;
Discuss your needs online before trying to see each other.
Christian Dating Means Patience
When it comes to online Christian dating, you have to be consistent and thoughtful. God has nothing against regular communication between the devoted Christians. You go online thus making your search for a partner a bit more effortless because the online social circle is significantly wider than the one surrounding you in your regular life.
As soon as you go online for meaningful chats, sim to find an interlocutor who will manage to hold your attention with his/her thoughts and ideas. It's OK sharing a couple of decent pictures with each other just to have a common understanding of how you look. It will simplify communication a little bit. However, you should avoid trying to hold each other's attention using physical appeal. This will distract you from your plans.
Christian Dating & Wrong Needs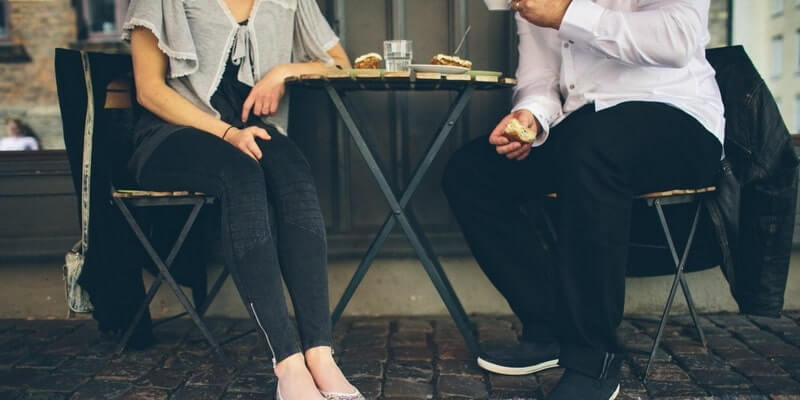 We live in a cruel, egocentric world of people trying hard to demonstrate their superiority over the others by means of social networks. We look at each other's pictures in the profiles and notice that the majority of people try hard to advertise themselves as sexually appealing and financially successful. Online dating among Christians has nothing to deal with the same level of hypocrisy.
Be straightforward about your needs and point out that you are not interested in intimacy in the first place. Sex is important for all religious confessions. The thing it's not as essential as spiritual support and emotional connection through God. Sex brings kids through sinful pleasure, and we have to accept this fact. Nevertheless, you have the right to get closer only after you know each other.
Boundaries are important. You have to set them for yourself and for your potential partner as well. You are not simply looking for the right person. You need a loyal partner with the same interests and background as yours. Pray about it. Listen to your intuition. Talk to God in your prayers and never forget about the purity of your intentions and the divine plan for you.
There's nothing wrong with the use of social networks and special websites while searching for your spiritual match. The main thing is that you have to listen to your soul and accept God in your relationship. If your intuition tells you something is wrong in your present potential partner and interlocutor, it's God's will, and you should accept it even if your partner is extremely beautiful and appealing.
All Christian Singles Should Remember It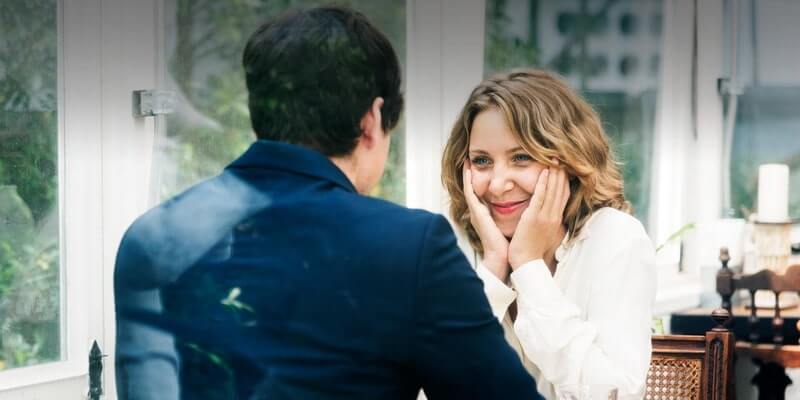 If you're a Christian single looking for a partner online, you should memorize the following:
Your intuition is crucial. If you feel like something's wrong with your partner, it's God talking through your mind.
The advice of your Christian relatives is important. Sometimes your family and friends notice more than you do.
It's normal to be friends with a non-Christian. But it's not acceptable to get married and build a family relationship with someone who does not accept your faith.
What is Christian dating? It's a Bond Established Through God Himself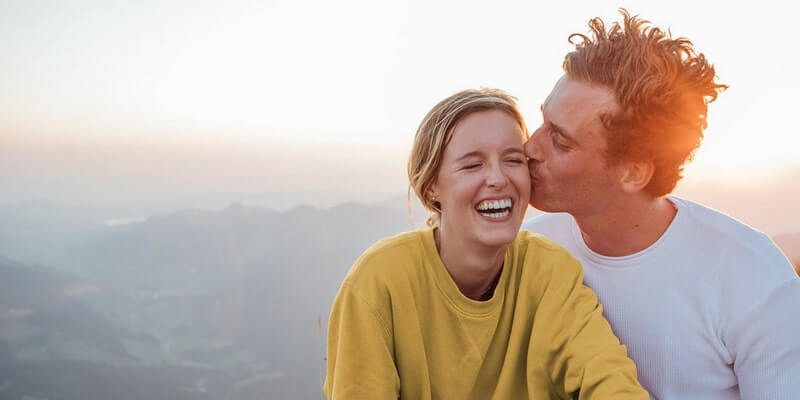 What is Christian dating in 2021? It's not as complicated as you might think. The only thing that you have to remember is that you should be a Christian yourself. Christians accept non-believers in their social circle and consider them great friends, but Christian singles never accept non-Christians as partners.
Here are the chief things you should know when dating a Christian:
Save sex for marriage. Christian women and men do not let you in their bedroom until they understand that your intentions are serious. They regard sex as a possibility to give birth. Of course, they enjoy sex as most people of different religious confessions. Nevertheless, procreation is more crucial for them than physical pleasure.
Courtship is highly important. Dating is a very serious process for Christians, and you should learn to become friends first. As soon as you learn more about your differences and common things, you can pass on to romance.
Dating a Christian does not mean that you are limited in physical contact and kisses. Kissing is a way of showing how close you are psychologically. However, you should never let your emotions and sexual appeal get control over you.
Christian Dating in 2021: Bottom Line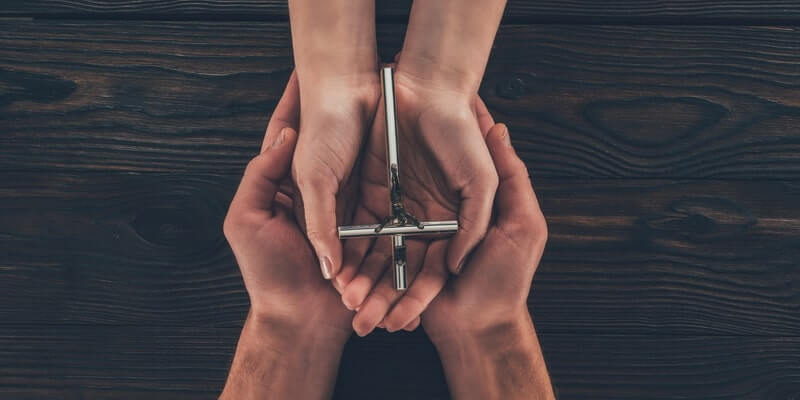 Accepting the will of God should become one of your most important aspirations. If you're a clever person, you must understand that regardless of the number of obstacles you have to face, each of them is destined to make you wiser.
If you don't manage to find your soulmate in the Christian community, don't think it's your fault. It's just another step to your better self. Take meeting new people and conversations on the internet as an opportunity to become more intelligent and experienced. Social interactions make you learn new things about other people and about yourself as well.