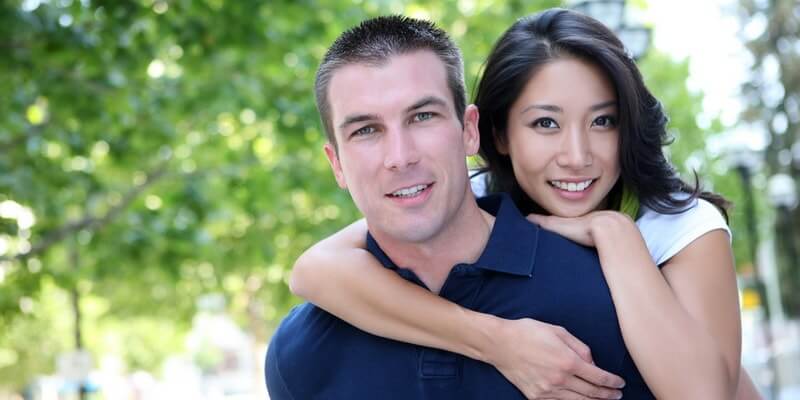 Asian singles in search of a relationship with the western men still have certain values in mind and that's the reason why the western men make mistakes at the dawn of the potential relationship. What should you do to avoid mistakes while communicating with girls from Asia?
The following tips will help you out.
You should be straight because Asian girls and women of all ages don't understand hints. These ladies are generally timid and their gentle feminine nature demands frankness and decisiveness. They need persistence and they can easily reject a man who has no self-confidence.
Don't be in a hurry and don't try to rush into a relationship. Avoid unpredictable intimacy because it may be unwanted due to her shyness. Single Asian women love to be under certain control, but they also demand respect. A respectful man will never have cheesy talks with a dignified Asian lady.
Turn your romance on. Girls from Asia are the biggest lovers of romance and fairy-tales in comparison to the girls of the west. They love romantic small gifts, flowers, love songs and other stuff like this.
Things you should never do if you meet Asian singles:
Don't tell her that you have a crush on Asian women and you've been digging for them for a very long time. You have a great chance to be rejected because she will not feel like it's a serious relationship for marriage. You might have tried a lot of girls, but she mustn't know about it. Even if you're sure she's your only one.
Forget about Stereotypes, don't talk about Geishas, strict family rules, commanding fathers and obedient wives. Never try to speak her native languages if your knowledge of them is reduced to a couple of words. Don't confuse her trying to copy her accent and some of the words she speaks.
You may probably know a lot of real facts about China, Japan, Korea or other Asian countries. However, keep them to yourself and don't make your potential partner listen to the information about historical facts, economic values and export products. You will sound extremely boring for she has no willing to discuss these senseless facts. Just try to look relaxed and funny. Use your natural charms.
Asian singles of today have nothing to do with stereotypes of the past. Most of them were brought up in Asian families but born in the United States. Keep this in mind before you try to compare your potential partner with your stereotypical expectations.