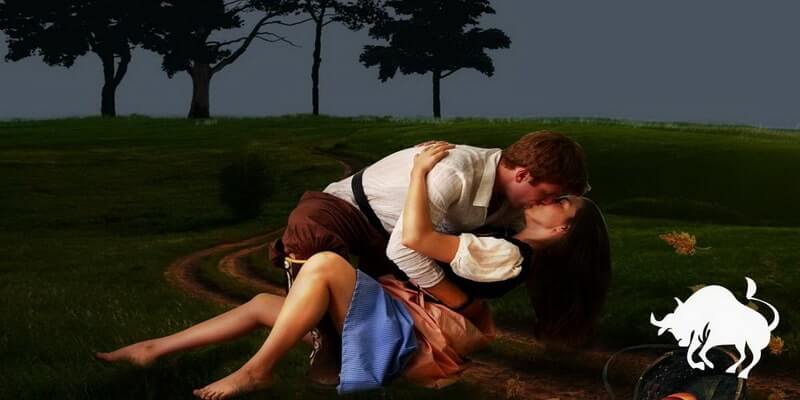 Taurus women may seem timid from the very first date. Keep in mind that this is a misconception. Her roller coaster behavior will surprise you.
Attract Attention
And the key issue here is to be calm and persistent. It's hard to get into the comfort zone of the Taurus woman. She may look very hot and sexy, she may behave as if she likes you just not to look offensive. But you'll likely get nothing in return at the beginning of your relationship. So, if you're one of the timid singles looking for a Taurus woman on an online dating site, you'll have to be very, VERY patient.
Be Her Friend
Don't get confused if you're stuck in her friend zone for a long period of time. A Taurus woman is not looking only for a relationship partner, but for a friend ready to support her and discuss the troublesome issues. She needs a firm foundation, she will not simply date for sex even if she's not willing to get married.
Make the First Step
As soon as you understand that you're tired of the friend zone, start demonstrating your feelings to her. Stat kissing her on the cheek when you say hello or good-bye. Make her think about you and your potential future. Just be a gentleman – send her flowers with meaningful notes and other pleasant things. A Taurus woman appreciates beautiful gestures.
Be a Firm Foundation
You should be direct when starting a relationship. Your Taurus partner will feel insecure about your intents to hide this or that thing. Keep your promises and stick to the arranged plans. A Taurus woman in a relationship is faithful, trustful and supportive and she wants to get the same in return. Don't fail it, it's one of the key values for her.
Be Creative
Dating a Taurus woman demands certain creativity. She's all about the beauty of the world. She's fond of natural landscapes, art, long walks in unusual places, and travel. If you fancy girls like this, you'll have to meet their expectations of an ideal partner. Make a beautiful gesture – arrange a romantic dinner with champagne, burning candles and something extremely tasty to eat. The best thing will be to cook something on your own – look for a recipe in the Net.
Opt for Quality
Taurus women love nice things. Natural wood and leather, vintage clothing, gemstones and precious metals. She will prefer crystal wine glasses to the habitual glass. She likes nice wines and expensive chocolate. Everything should be top-notch.
Taurus Women in Sex
Taurus women in sex are mutual. If you mean to please her, she will please you as well. Besides, get ready for a lot of foreplay. She will appreciate it and both of you will not stay disappointed.