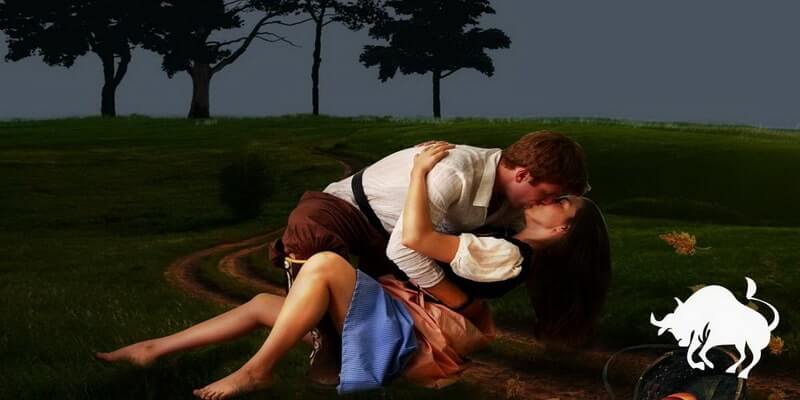 She was born in the second part of spring. Taurus sextrology implies plenty of aspects. It's the same as with any other zodiac sign. If you opt for a one-night stand, you'll never win this battle. Females like these are mesmerizing. They've got magnetic personalities, and their behavior is often misleading for unprepared men.
One of the main things about a Taurus woman is that she never lets you inside her world without a reason. It's not only about her lovers – it's the same about the choice of friends. Your main course of conduct is patience and thoughtfulness. Keep the following in mind:
You will never be able to seduce her while she is drunk;
Your meaningful glances (no matter how you think they look) won't light a spark;
Dirty jokes and vulgar hints about sex and intimacy won't excite her emotionally – most likely she will be insulted.
The first thing you should do before proceeding to the seduction and intimacy is to become her friend and share her interests. You'll have to find a stable common ground before you'll have a chance to pass on to the physical relationship. Your aim is to win her trust.
Taurus Woman in Bed: Basic Characteristics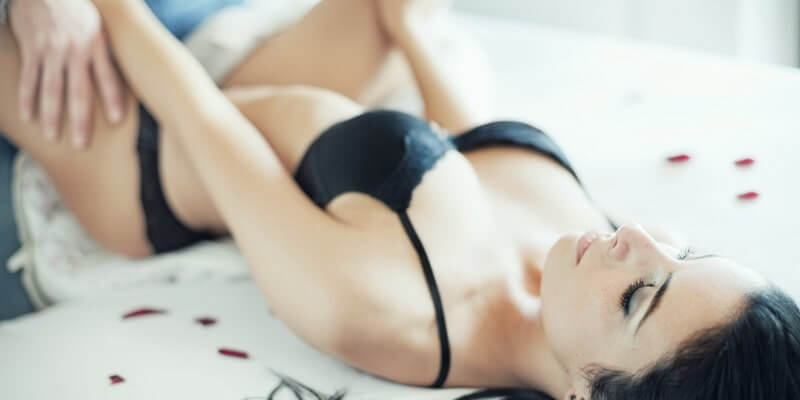 You'll have to be prepared for a sufficient amount of foreplay. That's the main advice to follow while dating a Taurus woman. Never try to act impatiently. Don't be fussed about your first kiss. Let it bloom slowly and steadily. You can only go for wild and impatient love-making if it's clear that both of you are ready for it.
You will never be able to control her and wrap her around your finger. Even if you manage to get her for one night, you'll never be able to forget it. You'll be willing to get in contact with her more because women like these are addictive for most men. They become impressive females able to sustain the roles of mothers, lovers, and friends. They always go hand-in-hand with their partners and they support them in all situations.
Taurus Sexual Traits & Useful Tips to Follow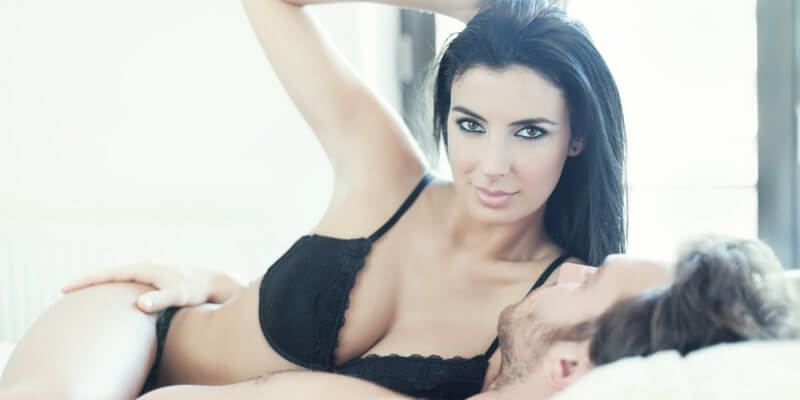 Every international dating service will prove that sexy Taurus women are in very high demand in most countries. It's not only because of their thoughtfulness and sensibility. They help you deal with emotional and financial problems. They know that even if their nearest and dearest make a mistake, their female power and intellect are destined to find a proper way out. They are faithful.
They are gorgeous. They know how to look charming even if they are not naturally attractive. They love sex, they know how to please themselves, as well as their partners. If you can meet her expectations in sex, she will ask you for more and more.
She believes in the power of intimacy. Intimate love helps her reload and become stronger in everyday life. One of the coolest traits of this female is that she will never lie to you and cheat on you. She adores being with one partner all the time. We hope that our tips about Taurus sexology in 2022 will be helpful.
Step #1: Never Underestimate the Power of Courting
Otherwise, you'll always stay within the limits of her friend zone. You'll have to demonstrate romantic affection to her. It doesn't mean that she is fond of all these sugary sweet signs of attention. It simply helps you show that you are ready to become more than a friend. You'll have to find the courage to tell her that you like her and want to know her better.
Every sensual Taurus woman likes flowers. It's not because she's very romantic. Flowers is one of the simplest ways to emphasize the fact that you're ready for new challenges.
Send her small notes and letters to make her smile (don't forget to be humorous, because she appreciates good jokes);
Send he little gifts and never forget about small signs of attention whenever she's at home or at work.
Keep in mind that she's a bit old-fashioned and traditional (yeah, your grandmother's courting advice could be helpful).
Taurus woman sexuality implies plain and straight behavior. Your signs of attention should be simple, but proper at the same time. They don't like cheap things you buy without any effort. They are fond of hand-made stuff, natural products, and accessories made of natural materials.
Step #2: Make He Feel Safe
That's the best way to grab her attention. It includes the following:
Make her feel sure you like her;
Never forget about telling her how proud you are to be with her;
Make genuine compliments;
Let her know she deserves your attention telling her that she's special.
As soon as you manage to win her trust and persuade her that she can feel relaxed in your presence, sex with a Taurus woman won't keep you waiting for a long time.
Step #3: Avoid Negativity
It doesn't mean that she's afraid of negative situations. They regularly appear in a relationship and there's nothing better you can do than deal with it together. When we say negativity, we mean situations provoked by your selfishness and desire to hide away important details and information.
Taurus woman sextrology 2022 says that she will never let you in her world in case if you cheat on her even with little things. Never hide away anything. She will never say she's sorry for a situation provoked by you.
She wants you to be direct;
She hates suppressed emotions;
She avoids people trying to look and behave better than they really are.
Memorize these rules and a Taurus woman in bed won't leave you in disappointment.
Step #4: Stick to Your Promises
You'll have to stay close to your principles and words. Because this woman always goes in line with her principles as well. She want to have the same man by her side and her aim is to find a partner more than a lover. The following things are essential:
Be faithful;
Stick to your words;
Never betray her;
Be straight about your worries and discontent – just be polite.
Step #5: Don't Be Afraid to Be Creative
Women like these are fond of arts, literature, and other things that make them feel emotionally aroused. Being involved in a creative activity is one of the most inspiring things for Taurus women. Sex with females like these promises to be equally creative. Are you looking for a nice seductive date? Note the following:
Get to an unusual cafe or a restaurant;
Order fancy food and invest in a bottle of champagne;
Find out as much as you can about the local cafes or restaurants to make the right choice.
There's nothing wrong in being creative about your date. Taurus women adore unpredictable initiative men.
Taurus Woman Sexuality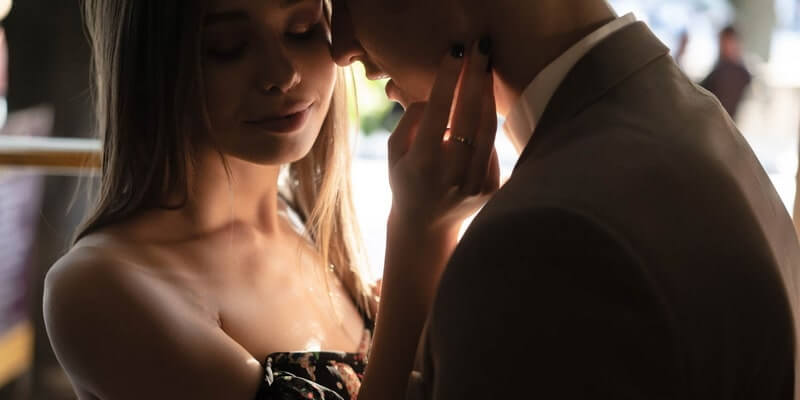 Taurus woman and sex always go hand in hand because of their inborn sensuality. As soon as she understands that you have mutual chemistry, she will do her best to attract your attention. Please her by doing the following:
Cook something for her;
Demonstrate some of your skills and make her learn them if she does not have them;
Don't be afraid of crazy things.
Nevertheless, your crazy ideas should always be of a very high standard. It doesn't mean that you should openly demonstrate your wealth and waste your money on such superficial things and brand clothing and jewelry. You should opt for nice things: nice wine, vintage accessories, good books.
Taurus Sexology: More Things to Know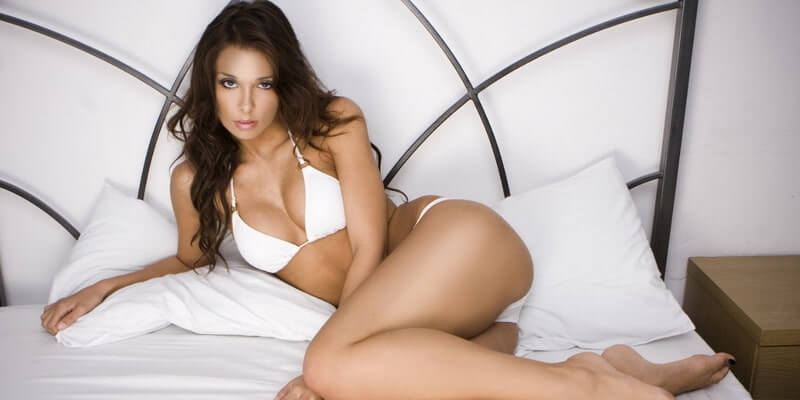 Taurus woman and sex are deeply tied with each other. Nevertheless, she will only reveal her sexuality to someone who will be able to win her heart with his stable nature. These women are like rocks. They demand the same way of physical and emotional stability as well.
She will never try to care about anyone else in this world in case if you persuade her you can be trusted. Even if it's not about a long-term relationship, try to do your best to be polite and frank. This way you'll have a chance for a memorable romance with a chance to develop into something more significant.
If you're still willing to find a Taurus woman, sex and romance with her will be surprising. One thing you need to know for sure is that you should be as stable in bed as in everyday life. She gets used to the same daily attitude, and this habitual state of things should be the same within the limits of your bedroom.
Be straightforward about your intimate expectations at once. If you pretend to be someone you can't be in the bedroom, you'll immediately be given a cold shoulder.
How to Turn on a Taurus Woman in Bed
Taurus sexual traits involve:
Total devotion to her partner;
Willingness to be adored and respected in regular life and in the bedroom;
Commitment;
Desire to experiment;
Unbelievable lovemaking and willingness to get and give as much pleasure as nature offers.
Unfortunately, some women of this sign may turn out to be incredibly lazy in bed. It doesn't mean that they are not ready to support your initiative. It means that she wants you to be a leader. However, she is not against experiments and unpredictable and unusual ways of lovemaking. The only thing you'll have to do beforehand is to discuss your preferences.
You can also guide her in the process. Don't be afraid to whisper your desires in her ear while making love. She won't be against it. Nevertheless, you should also concentrate on her desires and emotionality in bed. Listen to her, don't get wild unless you understand she wants it as well.
Taurus Women Need Silent & Strong Men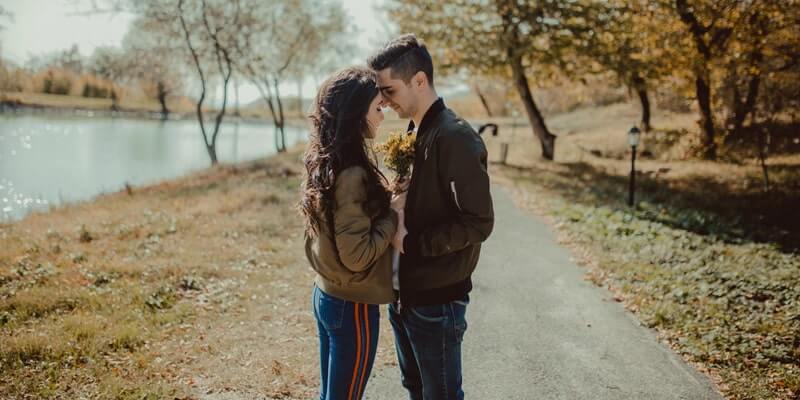 A Taurus woman is very straightforward and plain about her wishes. She avoids hints and always speaks out when the situation demands it. That's the reason why most singles find Taurus people hard to deal with.
How to seduce a Taurus woman then? There's not much to know. Just make her believe you are a practical person in all matters. Don't waste time on excessive romantic gestures. Show your skills in real life, your practical attitude to things, and your ability to deal with kids and representatives of the elderly generation.
Nevertheless, Taurus women are still fond of a bit of cuddling, romantic conversations, and nice, emotionally-fulfilling walks. Make her believe you can arrange physical and emotional comfort for her, and she will be all yours.
Building a Communication Bridge with a Taurus Woman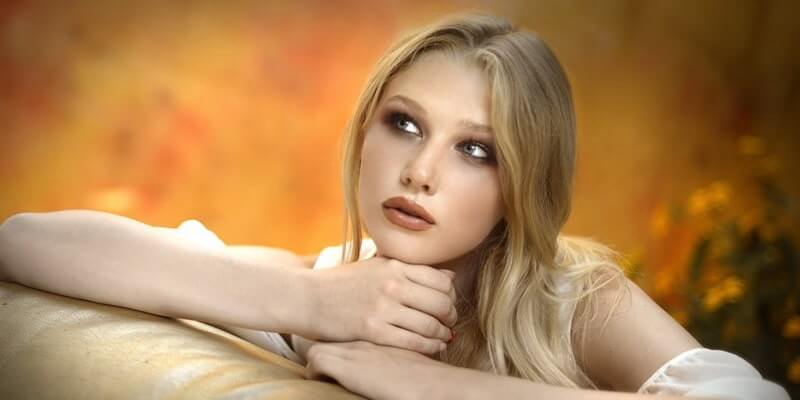 According to Taurus woman sextrology, these women have a reputation for being difficult, but you can win them over by paying attention to a few details. They don't like being alone and they enjoy a partner who is committed to them, so try not to neglect your Taurus woman...
#1. Give her space. Taurus women don't like your distractions, so try to make sure you don't have too many outside interests that take up your time or distract you from your relationship with your lady.
#2. Be prepared for long conversations. Beware of Taurus women because they love long conversations about serious topics, but be careful because the conversation can get a little heated and passionate from all the emotion. This is normal and completely fine, but if you get swept up in it, start thinking seriously of things to respond.
#3. Be prepared for the drama. Although you might think that Taurus women love drama they hate it. The world is a harsh place and the people in it are flawed so Taurus women like to keep their relationships happy and safe.
Taurus woman in bed prefers the same level of stability as in their regular life. They want it to be passionate and sincere at the same time.