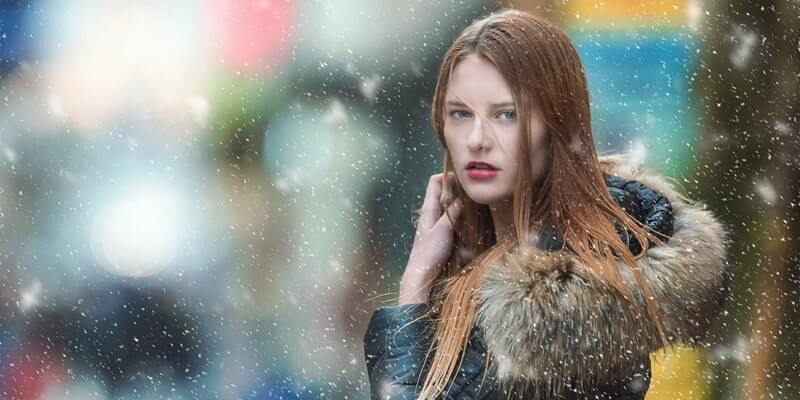 If you are here to find a Russian bride, it might mean that you're sick and tired of females from your place. Typical European and American women are more concentrated on professional and personal aspirations ignoring the fact that men still need their care and feminine attention. Being a woman implies a lot of things, and Russian women know how to combine them together.
Sticking to online dating is also a reasonable choice. Most men find it troublesome communicating with women face to face for the first time. It's a natural reaction when you feel awkward about a situation where you have to meet an unknown person. This defense mechanism helps us and our relatives to stay away from potential dangers. That's the reason why you should:
Take time to check whether you're communicating with a real person or not;
Make sure that your dating website or a social platform is thoroughly mediated;
Keep your private information and your data to yourself.
Now that you're ready for a nice online dating ride with Russian women, let's pass on to the basics.
Nuts & Bolts of Dating Russian Women in 2021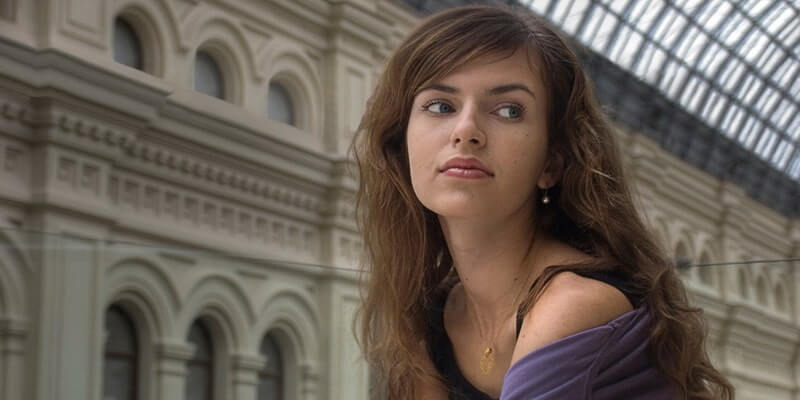 The most pleasant thing about Russian women is that they are simple in most cases. They prefer speaking out about their aims and life goals. They want their interlocutors to understand whether they have anything in common or not. Common ground and similar values make up a framework for friendship or romance.
Are you afraid of the language barrier? Ukrainian and Russian women from the western regions of their countries understand that learning international languages will help them develop professionally and socially. They have already accepted the fact that a proper knowledge of the English language brings more opportunities in building a strong family unit. A foreign language opens a door to a new country with people of another background and more profound views on life.
Don't Think Too Much When Dating Russian Women
Overthinking will not help you deal with your communication and interaction problems. Of course, asking a girl on a date makes many men feel awkward and insecure. Unfortunately, men are statistically more disappointed with bad dates than women. You should learn to take bad dates as useful experiences. Interactions with different people will develop your communication skills and widen your intellectual and cultural scope.
Making your first step into a relationship may be a challenge. Nevertheless, you shouldn't overthink. Besides, you should consider the following:
Don't talk religion or politics;
Don't try to speak the language of your interlocutor if you've got scarce knowledge about it;
Don't neglect your looks – make sure your nails are clean and trimmed, your hair is tidy, and your clothes smell good.
Make Dating with Russian Women Simple
Every first conversation should run following a list of simple rules:
Come up to her and introduce yourself. Shake hands if it feels like a woman is not against. Russian women are fond of polite men with good manners because it's quite a rarity in Russia.
Introduce yourself. If you've got a peculiar name that may be hard to pronounce for a Russian woman, present yourself with a short name you feel comfortable to be called with.
Ask if she's hungry and get her to a café where you can grab a bite to eat, have a cup of coffee and chat. Don't forget to specify her preferences in food – respect her choice if she's vegan because you have no idea what reason might lie behind it.
Be a regular gentleman – open the entrance door in front of her, help her with her coat, and move the chair from the table to help her sit down.
Don't make a regular date look complicated. You don't have to cite poetry, demonstrate your special skills, or impress her parents. Aim to share your views on life, find out whether you have much in common, and don't forget about tiny little memorable presents that can characterize you somehow.
Express Your Intentions to Russian Women
Single Russian women need men able to articulate their intentions clearly. If you are not afraid to speak about your vision of a relationship, you'll be considered a confident man. Confidence is one of the key characteristics these ladies seek in men. They find it emotionally soothing and comfortable to live under partial control of a self-assured partner who always knows what to do regardless of the severity of the situation.
Most decent guys placed within a friend zone of a single lady simply are still not successful in expressing their preferences and intentions.
Approach Russian Women at the Right Time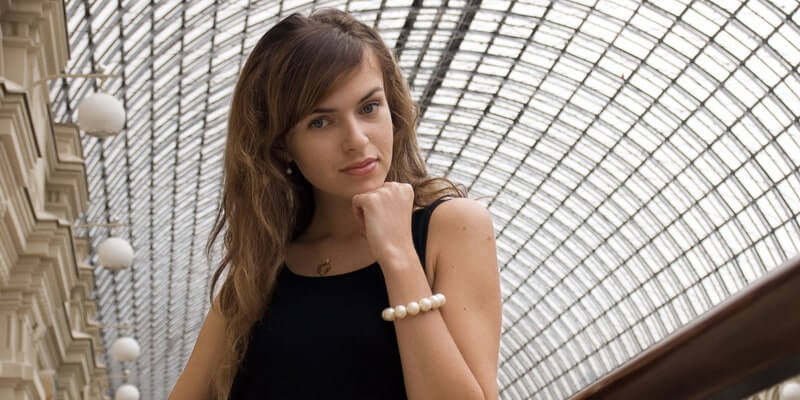 If you're more interested in a meaningful relationship than in a single one-night stand, you should be careful about the time to approach a lady. The aspect of distance in online communication is positive and negative at the same time.
The good thing is that you have a lot of time to find out about each other. You have the possibility to communicate via video chat, share pictures, and send text messages. Weeks and months of conversation help you probe the common ground and understand whether it's the right time for a date or not.
The bad thing is that the absence of physical contact does not let you feel the chemistry of the other person. You might find a woman sexually appealing in the photos, but irritating in real life.
Don't wait for too long to arrange your first date. There's no need to see each other eye-to-eye after a couple of days, but it's obligatory not to wait for months. Your potential partner and flawless wife might lose interest in a man who is unable to make the first step toward her.
Russian Women Are Fond of Beautiful Gestures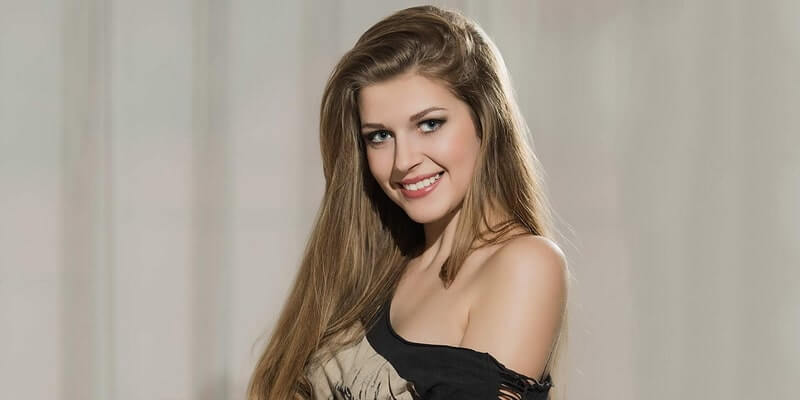 You'll have to demonstrate your generosity and ability to surprise them. We cannot deny the fact that Russia is a vast country full of money hunters looking for wealthy men ready to pay for their cravings giving nothing in return. Nevertheless, it does not characterize Russian women – indecent ladies like these exist in all parts of the world. Follow these tactics not to fail your chance to build a relationship with a Russian woman:
Demonstrate respect to her family members;
Find out more about the peculiarities of her culture to avoid awkward situations;
Don't express your opinion about the past of her country and tragic historical events;
Get her tiny, memorable presents but don't demonstrate your wealth;
Speak about your plans for the future and about the way you see her in it;
Demonstrate care in tiny gestures – help her fix a hair strand if it's not in place, shake off the snowflakes from her shoulders on entering the room, and help her get in and out of transport.
Russian women have no significant difference from women belonging to other nations. They also appreciate the care, intelligence, and readiness to protect. They've been raised in a country of tragic circumstances. They have tough character and prefer mentally and physically strong partners with kind nature.
Dealing with Russian Women in 2021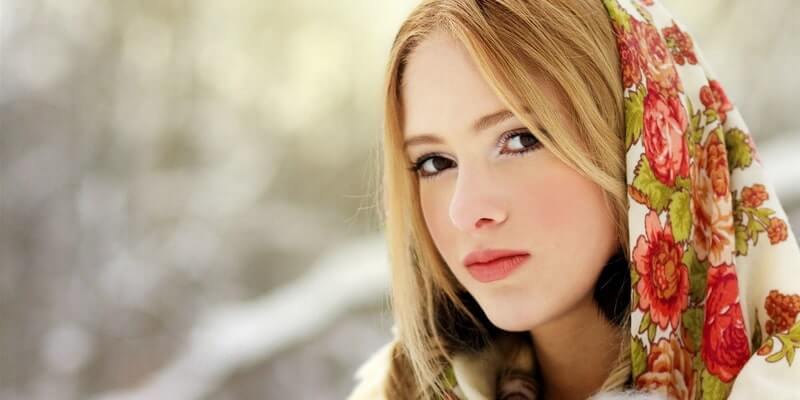 What are the main tips on dating a Russian woman in 2021? Say what you think is right and never try to produce a false impression.
Russian girls and senior women are incredible in many matters:
They are tightly attached to the family values;
They have nothing against regular communication with their in-laws;
They are fully devoted to household matters;
They invest as they can in the upbringing of kids.
Russian women do not need more than regular attention from their partners and comfortable living space for their kids and other relatives.