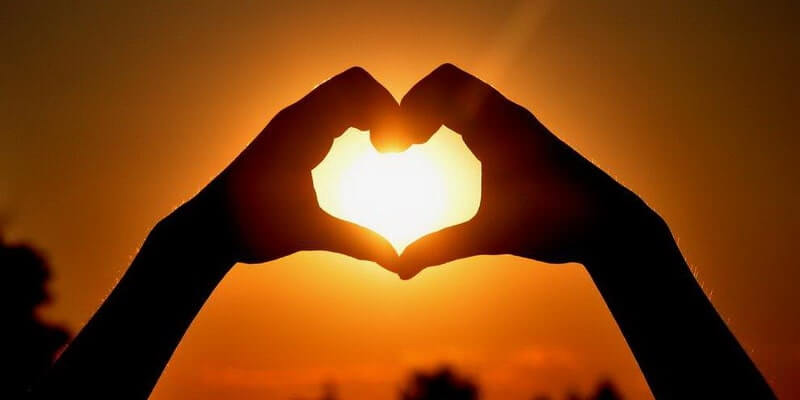 Well, you finally meet a girl you've always been dreaming about. She's gorgeous. She knows how to demonstrate her best qualities, she's a perfect friend and you've never felt so absorbed by a human being.
There's one insignificant detail. She's a devoted Christian and if you really care for her you'll have to experience and get used to a lot of her peculiarities. The only important thing you need to keep in mind is that a faithful believer will only develop a relationship with a like-minded person. God is in the first place for her and the sooner you accept this, the faster you'll be able to get closer to her.
Christian Women Have God in Their Hearts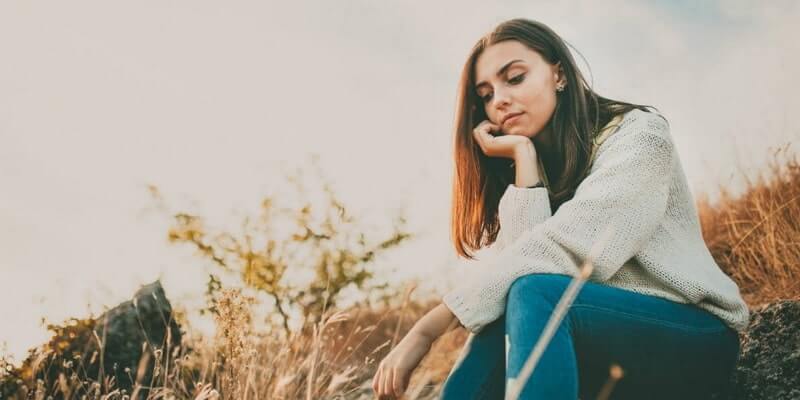 This will be a hard competition for you. She believes in supreme powers and it's almost impossible to withstand them. Lord is everything for her and she will always find a way to express her thoughts about everything basing on her spiritual beliefs.
Don't Be Afraid
There's nothing wrong in devotion to this or that religion. Our beliefs make us stronger from the mental point of view. They provide us with unbelievable powers supporting us in sorrow and grief. You shouldn't be hesitant about your godly potential partner. There's a list of advantages you're going to get:
Sincerity combined with the ability to be thoughtful and caring;
Strong willing to become a loving mother and a caring wife;
Deep respect for parents;
Love for people around.
You Wil Never Be the Only One
She will always have the Lord in the first place. There's nothing wrong in letting her put the bible first. She deeply believes that expressing love for through godly thoughts is healthier in all ways. When she lets God in her heart, she radiates purity, sincerity, care, and attention. It's certain that the love of a Christian girl is a way stronger than the one of an atheistic lady.
Christian Women: How to Develop Romance Right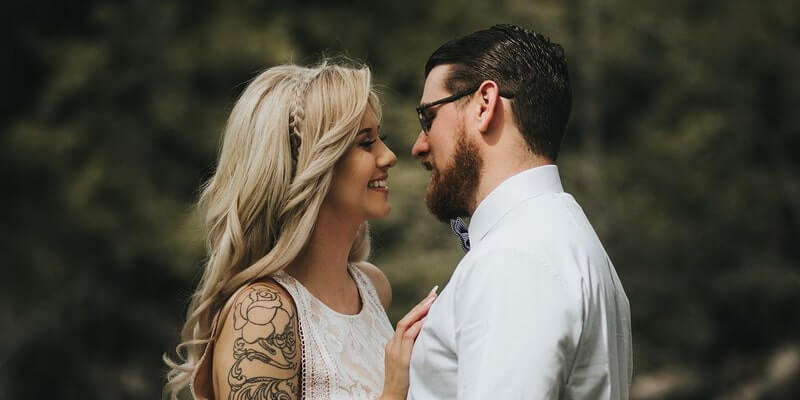 You should be very careful because she's romantically reserved. Being straightforward is not always a good idea, especially on the very first steps of your relationship. Communication with an average girl is usually predictable. When you're dating an average atheistic girl you don't have to be afraid to hurt her from the spiritual point of view. You just have to be polite and manly. You'll need to pay more respect and use your natural charm in order to win the heart of a woman living in line with Christianity and its vital values.
Communication Is a Must
Talk about her interests and try to get deeper into her understanding of life in general. Show yourself as a thoughtful interlocutor and ask questions about:
Her life goals and preferences;
Her plans for the next week;
When and how she became a believer;
The Bible study;
Her parents and siblings.
The goal you need to achieve is to show yourself as an intellectual and thoughtful person. Devoted Christians don't concentrate on physical attraction (it doesn't mean that they are not attracted physically at all – sexuality and looks come second to them). They are neither shallow nor superficial. Talk to her and don't forget to make up a list of appropriate conversation starters beforehand.
Accepting Christianity Is Most Important
Yes, this is one of the trickiest parts. Nevertheless, if you have a deep mutual affection, it won't be hard. Becoming a part of the Christian community is one of the key things you have to consider before you proceed with the development of your relationship. It's crucial if you date for marriage. It's not a secret that Christian women become caring mothers and supportive wives. But you'll never become more than friends if you don't accept your spiritual connection.
Meet More Often
This will help you get to know each other better. Don't be afraid of her spiritual background. Try to get involved in her regular godly activities, try to study the Bible together, pay visits to the church she belongs to even if you're not a believer yet. Be respectful to her interests and even if you don't get into romance, you'll become faithful and mutually supportive friends for a lifetime!
Be Amusing
Laughter is one of the greatest tools of bringing people together even in the most awkward situations. This is God's gift to humanity and using humor in combination with your intellectual strengths will only draw you tighter to each other.
Dig Up Common Interests
Mutuality will never develop in case if you're not able to find shared ground. Love is not only about going to church together, cuddling, or walking hand-in-hand. Both of you are developing personalities with certain skills and talents. Try different activities connected with:
Sports;
Applied arts;
Video games;
Literature;
Music;
Photography.
Remember that you don't have to be a skilled professional to get involved in the mutual activity. Try drawing each other's portraits and make fun out of your lack of talent.
There's another side of this situation. Never pretend you like something just because it's one of her main interests. You don't have to be fond of Christian music and stand in long lines of fans willing to get an autograph. Remember that she has friends and they will accompany her at times you don't feel like you fancy this or that thing. Being insincere can ruin your relationship at the start.
Be Yourself With Christian Women
You won't be able to pretend to be someone else all along your communication. You'll see each other regularly and in the end, your potential partner will reveal the secrets you're trying to hide. Spiritual singles are very sensitive to pretending.
Be yourself. Talk the way you are used to, wear clothes you like to wear daily, don't try to hide your habits. Never pretend to be vegan if you're a meat-lover and never try to look clever than you really are getting over the conversation. However, being yourself does not imply being messy and wearing dirty, improper clothing. Wash your hair, use deodorants and pick out a nice perfume to smell nice. Groom your beard in case if you have it and make sure your nails are clean.
Show Off Your Real Emotions
Christian women are fond of genuine people able not to hide their emotions on our international online dating site. They don't feel it's wrong for a man to cry or feel sad. Moreover, they will appreciate your ability to be sensitive and manly at a time. Remember, that a Godly female will support you no matter what happens.
Drop Hints
If your date turned out to be successful and you hope for the continuation, don't forget to suggest meeting again at the end of the first date. Don't be shy and drop a hint that you'll be glad to see her again.
Christian Women Adore Devoted Christian Men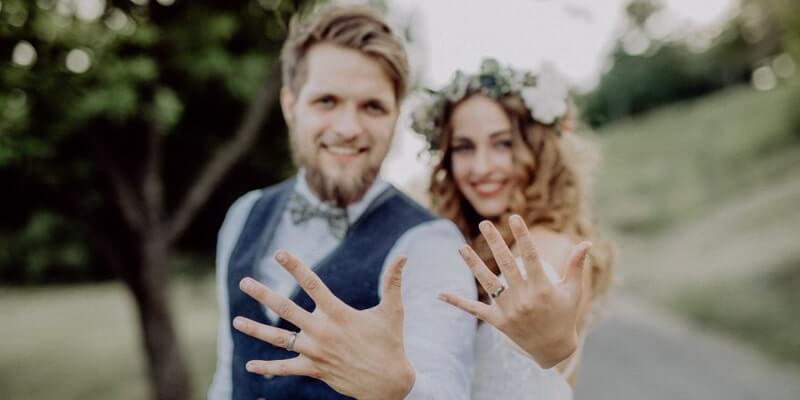 The only way for you to date a religious woman is to accept Christianity and become a sensual and spiritual person. A girl that has faith in God has nothing against communication with non-religious guys. However, if you're a non-believer, you'll never be able to win her heart. She is used to expressing love to people around through her Godly nature. In case if you don't have a spiritual connection with the Lord, you won't manage to become more than a friend in her eyes.
Follow the Rules
You'll have to accompany her at regular spiritual events;
You should demonstrate your interest in the scripture;
You'll need to follow religious dogmas;
You can't use dogmas to criticize her for not being appropriate in certain situations;
Listen to her, respect her values, and be ready to share or follow advice.
Be a Gentleman
Devotion to Christianity doesn't make her a woman of the other sort. Treat her like a woman: help her carry heavy bags, open doors on her way, and offer her a free seat in transport. Surround her with casual polite actions and stay down-to-earth and gentle. Nevertheless, you should avoid dirty talks and vulgar jokes.
Pray For Each Other
Ask her to pray for you. You may be experiencing life difficulties or you may be passing through all sorts of hardships. Don't conceal it from her and tell her that you need her Godly guidance and support. Pray for your crush in return and point out that you're ready to support her spiritually.
Lord is First
You'll never be able to experience true love without a close spiritual connection to the Lord. If you don't have Him at your heart, it means that you're not ready for dating Christian women. The first thing you have to do is to develop and deepen your relationship with God. The sooner you understand that
God is the only power in control of your life, you'll finally get a chance to foster your connection into something more mutual and spiritual, which will definitely lead to healthy family ties. The Lord is always in the middle - never forget about it.
Be Prepared to Become a Family Member
Ladies and young girls devoted to Christianity and its values don't try to conceal their personal life issues from their parents. Each of their friends and potential partners gets involved in her regular family life. As soon as she understands that you can be trusted, you'll be acquainted with each of her family members. You'll be invited to the family celebration, spiritual events, and other occasions. Make sure you're ready to appear before her relatives and stay polite, thoughtful and open-minded.
Typical Questions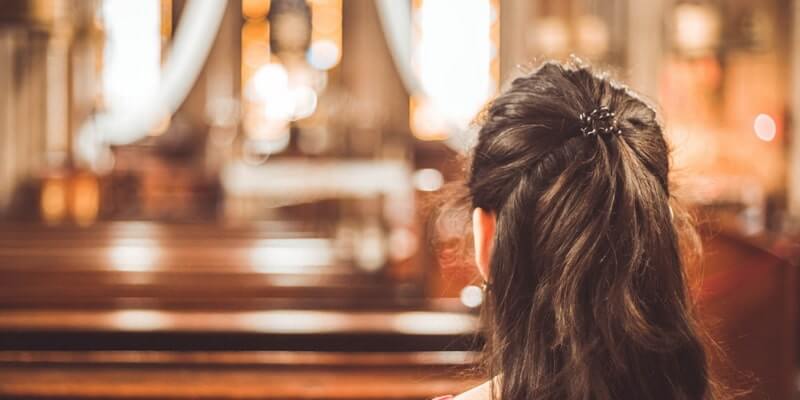 She knows I feel love for her but she still insists on staying friends. Is that OK?
Don't think that she says "no". A devoted Christian will never leave you in an unknown situation. If she didn't have a willing to build a romance with you, she would say it straight because she knows the value of time for every human being. Don't get worried and remember that her proposal to stay friends is not "no". You should understand it as "not yet". She just needs to make sure she does everything right.
Should I talk to a girl's parent before I ask her out?
In the community of Christians, it can be a nice idea to produce a positive impression. First, develop a mutual and faithful friendship with a girl you fancy. If you feel like you have a lot more to share than mutual interests, there's nothing wrong or extraordinary in getting acquainted with her parents and talk about your intentions. Religious people are fond of straightforward companionship and her parents will appreciate your care and politeness. Nevertheless, the first meeting with her parents should be discussed with your potential partner beforehand. Don't make her feel you're trying to control your romance and further communication.
We chat a lot, she laughs at my jokes, and I feel like we have chances for potential romance, but she doesn't pay any specific attention to me. Does she like me?
Her actions evidently express that she is interested in you. Try to get revealed to her as a personality or invite her to any of the events you plan to arrange with a group of your friends. Involve yourself into more communication with her thus making it clear whether she has a crush on you or just wants you as a friend. Well, both variants are profitable. Don't get worried – a chance of getting a faithful friend is as rare as a chance of finding a devoted partner.
I have a crush on her. What can I do to figure out her intentions?
Just ask her about it. She will never be offended. Even if she doesn't feel like getting closer to you, she will deeply appreciate your sincerity. Just respect her opinion and accept her position. Don't be afraid to lose a hypothetical partner because it might be the start of a gentle and devoted friendship.
What about sex before marriage?
Every devoted spiritual girl is pure before she gets married to a man she considers her destiny. Unfortunately, not all Christians are ready to follow this rule. Nevertheless, in case if you've managed to develop a meaningful romance, you can ask her about her purity.
Remember, that not every girl is a born Christian. Some of them could have accepted their faith in God while being a teen, for example. They could have experienced certain things that made them believe in the power of Lord and spirituality. A female like this could have been involved in an unpleasant relationship in the past. Don't let yourself get her down only because she is not a virgin. Spirituality does not have age limits.
Can I ask her for a date immediately?
No. Get friendly with her and find out something about her background and interests. Actually, this rule works with atheistic ladies as well. Friendship is first. Only then you'll have a moral right to ask for a date. Be prepared for refusal if your friend/potential partner is not interested in further romance.
I dropped about having sex after a long relationship and she slapped me. What should I do?
Well, you should first ask for an excuse. Tell her you were wrong and unable to control yourself because of her charm and inner beauty. Make her understand that her spirituality is as important for her as her looks. Never talk about sex for her until you get into a more appropriate situation. You should understand, that if she feels offended, it means that she actually cares for you. Ask her straight questions about what she expects from your relationship. Hints about sex can be disturbing even for non-spiritual women. Seducing a Godly female is a very complicated and dangerous process.
Christian Women & Their Needs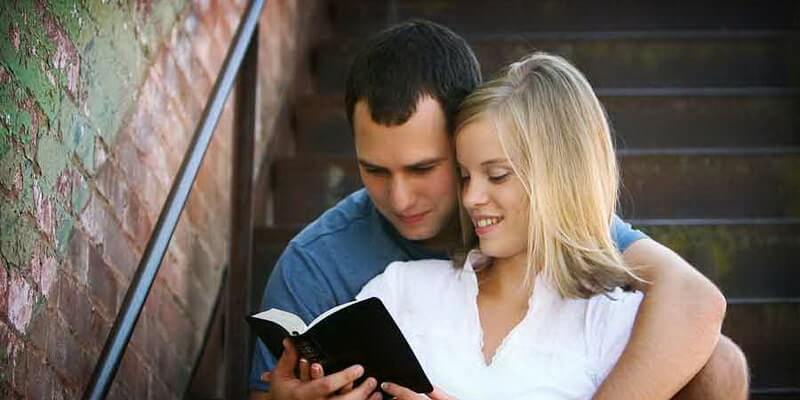 It's not hard to become a partner of a Christian woman if you:
Understand that she needs her space and time to devote herself to the things she finds spiritually rewarding;
Accept her faith because in most cases Christian women do not accept atheists or people of the other faith;
Follow her family traditions, because it's the only way for you to become a member of the family for Christian people.
Christian women accept friends belonging to all religious confessions. But if it's about marriage, they are ready to accept only a Christian as a potential partner.
How to Behave Next to a Christian Woman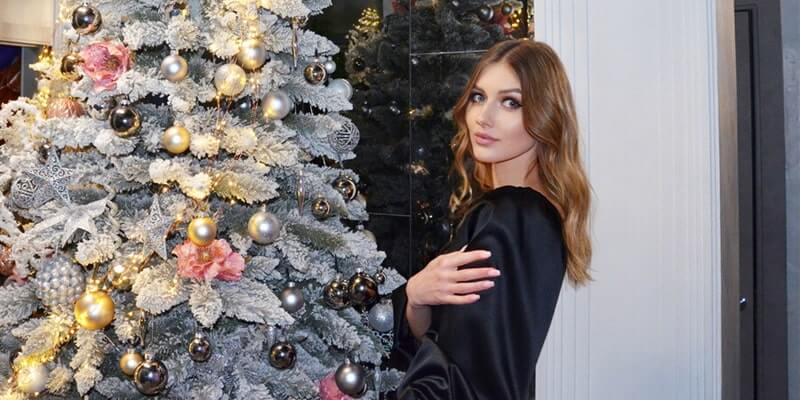 Ask her out in person. I know it sounds strange to ask a Christian woman out without the help of internet dating services, but doing things the old-fashioned way can work wonders. Just be sure to make an effort to talk to Christian girls and look in the eyes when you ask them out. While men can be overly cocky, women tend to respond better if you make an effort.
Get names right. Christian girls are more likely than other religious groups to choose their fathers' last names as their own. This is more likely to happen among young Christians, who are less likely to take their husbands' names. It explains why you may see some Christian women with names like Susan Smith or Amanda Chiang.
Don't mention other women in front of her. This tip will work if you're dating a Christian woman who was previously a non-Christian woman. For example, if you went out with a Christian woman and mentioned your encounters with other women, she may become angry. Don't mention your sexual past or other women around her unless you're comfortable doing so.
Bottom Line
Christian women have no significant difference from other people except for their devotion to the almighty. There are certain things you should follow:
Get involved in her faith;
Be prepared for an early acquaintance with her parents;
Find common ground;
Be polite and gentle;
Participate in her spiritual activities;
Be sincere;
Don't pretend to better than you really are;
Accept her friends;
Don't try to look like you fancy he interests.
The main thing about christian girls dating a spiritual lady is to accept Christianity. You'll also have to be natural and open-minded. Being mutual and frank is a must.