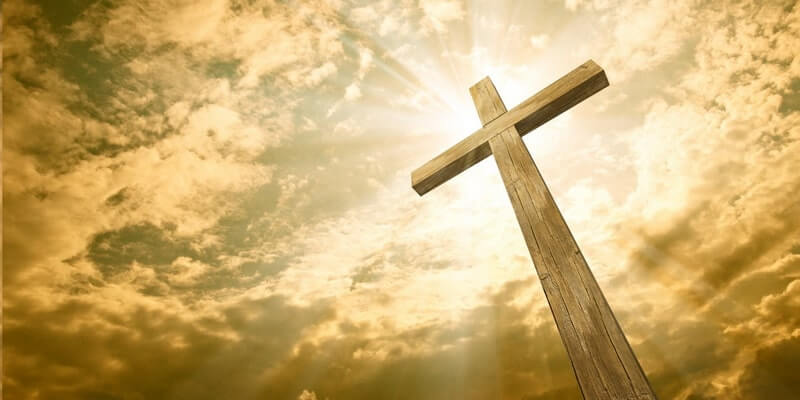 If you're a devoted representative of the Catholic community, there's no need to explain the essence of such term as Annunciation. If you're only on the verge of entering the world of Catholicism, the following information might come in handy. Communication on the internet and Catholic dating online are natural for a modern society. No one should regard electronic devices and means of communication because they are the gifts of the modern world and a demonstration of intellectual development.
So, how is online dating between Catholics connected with the essence of Annunciation? This feast has unshakable bonds with lovemaking and family values.
Catholic Dating & Meaning of Annunciation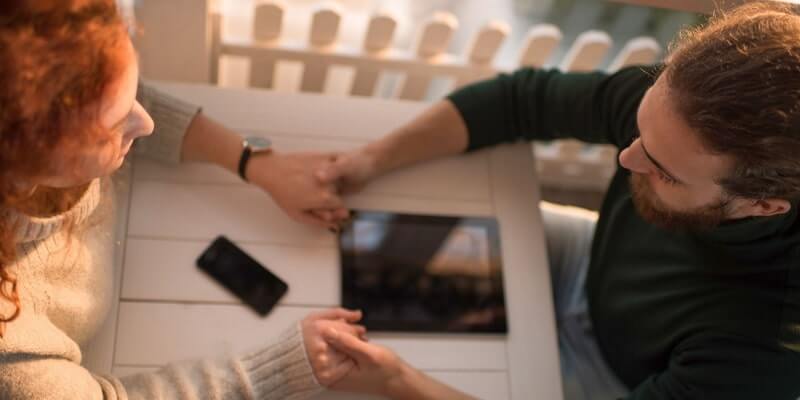 On the 25th of March, Catholics from all over the planet celebrate the feast of Annunciation. It's a day of Jesus Christ's incarnation because that day Virgin Mary got to know that she was going to become a mother of the Son of God. It's a yearly celebration established in the 5th century. Of course, there's a number of underlying facts and spiritual messages lying underneath this celebration.
Catholic singles should understand and accept the fact that Annunciation is an essential part of any relationship between a man and a woman in a family. Let's discuss the most essential reasons.
Virgin Mary & Exemplary Humility for Catholic Dating
Humility is one of the chief elements of the Catholic faith. It's a part of the Joyful mystery each Catholic prays for every day. Mary's humility lies on the surface – she accepted her mission. Of course, she understood that the mission made her different from the others. Nevertheless, she could have considered it dangerous for her due to the lack of knowledge about the way the world works. She could have been afraid and reluctant to do this. But she accepted this spiritual challenge.
Humility means acceptance of God's will without trying to bargain. The plan was submitted without doubt from Mary's side regardless of the possible sufferings. She managed to start and finish this long way to the happiness and salvation of humanity having no idea how it could end for her.
Your singleness is not a burden – it's a part of the divine plan that you should follow on your way to happiness.
God has a plan for each of us but He cannot control everything simultaneously. You should patiently wait for your turn to feel the divine presence in your life.
Going online in order to register on online matchmaking websites can boost up the process. Nevertheless, you should remember about humility. Never push your online communication just because you are tired of being single. If it's the right person, you'll feel this. If your communication leads nowhere for months and months, you're trying to go the wrong way. Keep Mary's humility as an example.
Catholic Dating Means Trust in God
Humility and trust in God co-exist with each other. You should understand that God's plan is always better than yours. Mary understood that and didn't ask questions about her pregnancy though she hadn't been with a man.
Having an infinite trust in the Lord is one of the main tips for Catholic singles. We all use intellects given us by God, and it's highly important to accept the fact that it's not about blind trust. God leads us through strange and awkward circumstances making us use our minds to resolve them. But we are to take these circumstances as parts of the plan. In the end, you'll get what providence is and enjoy your life the way it will be.
If something troubles you, and you have no idea how to deal with it, discuss it with someone who is closer to God than anyone else. Visit a local church and talk to the priest. Don't make abrupt solutions not to ruin God's intentions.
Pray daily. These conversations with God are soul-searching, purifying, and profitable for your mind.
When things look awkward and confusing, it means that God is trying to lead you to enlightenment.
Trust & Humility in Catholic Dating Lead to Salvation
Mary proved it by giving birth to a divine child of God who managed to bring salvation to all humanity. The plan worked perfectly. Understand, that regardless of the hardships we have to face, and a number of sins of the past, all of us will be saved if we follow God's plan for us. Darkness was created so that we could see how beautiful the light is. God's providence will find you even if you have no idea what to do with your personal life.
Don't be afraid to meet different people because it's a part of a plan;
Don't push the relationships and always seek the advice of the priest in a confusing situation;
Bravely face the hardships because they make up a part of the divine plan.
Catholic Dating & Annunciation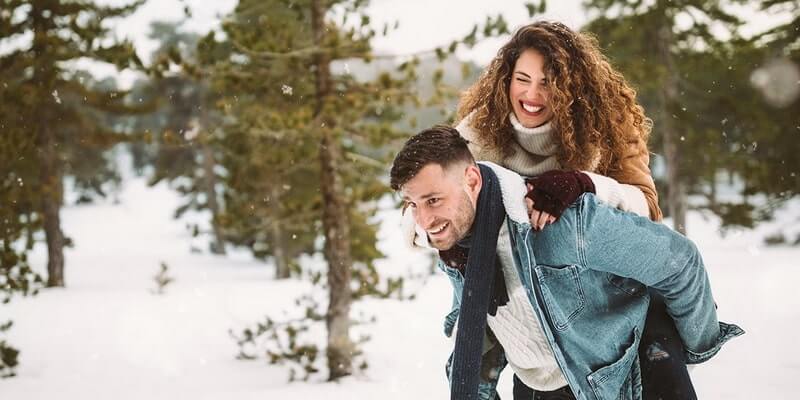 Remember, that all people have to struggle with something. Unfortunately, not all of them live with God and faith in their hearts and minds. Awkward situations and confusing circumstances are destined to make us better for the pure world of the future.
Mary's salvation and trust helped humanity become better and start changing. Who knows? What if you're destined to help God carry out a plan that should affect the lives of all human beings? Being single is not a burden – it's simply a consequence. It's a sign that God sees you and never forgets to train your intellectuality and spirituality.
Catholic Dating in 2021: Checklist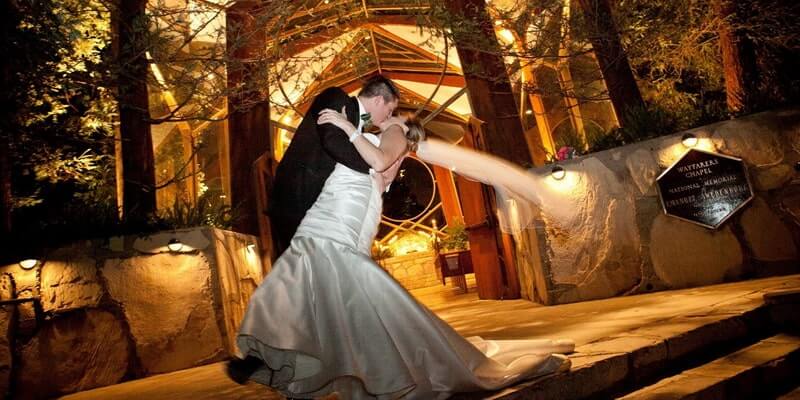 Summing up the things written above, remember the following things if you're into catholic dating:
Trust in God and humility should be your main virtues – this way you'll find salvation;
Seek for the advice of the priest when you feel confused;
Don't make abrupt and thoughtless decisions not to spoil the plan of God on you;
Seek for a like-minded spiritual companion – don't stick to superficial things;
Pray daily to purify your mind and make your thoughts clear to yourself.
Catholic Dating in 2021: Pope Francis Tips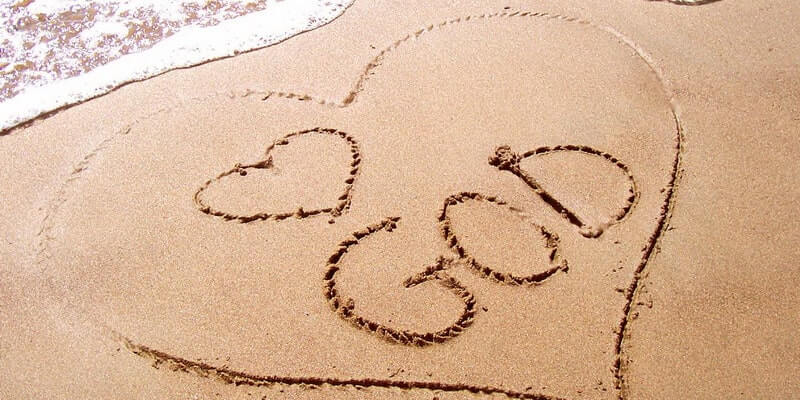 "Amoris Laetitia." That's the name of a 256-page document established by Pope Francis in 2015. Of course, the document is not new, and some people can consider it irrelevant. Nevertheless, when it comes to dating a Catholic woman or a man, the list of truths stays the same, and the pope can't be wrong promoting the eternal values to the young public willing to make a family in line with the Lord's rules.
Such issues as acquaintance, dating, courting, and getting married should stay in line with certain restrictions and reasonable behavior patterns. Nevertheless, Catholic dating is not about sticking to the dogmas – it's about being thoughtful, reasonable, and controlled.
The most important thing here is the individual conscience. We want to reassure the majority of our readers that you'll also find this document useful. Here you can find thoughts on the way communication, romance, and sex affect the relationship.
Catholic Dating: Crucial Tips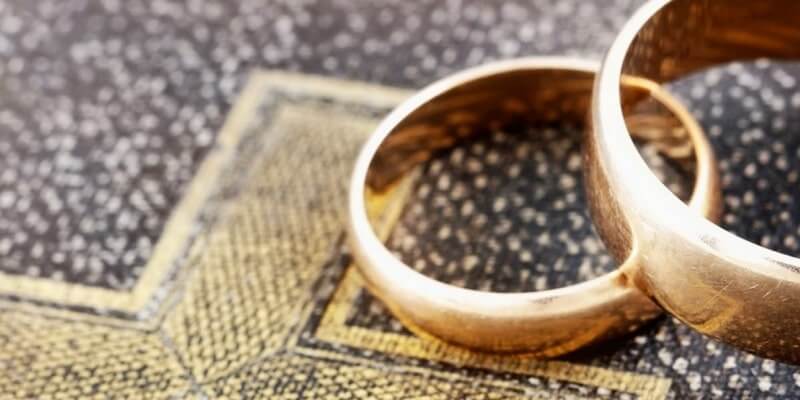 Catholic online dating, as well as any other type of dating, demands time. Of course, it's not a professional responsibility, but your mutual attention is a significant investment in the future. Time is not the only thing to invest in a relationship.
Learn not to hate each other for the flaws. You are here together to make each other better. A like-minded relationship will help both of you improve psychologically and emotionally.
Don't waste time on worries. Remember that even the most hysterical state of yours is caused by you because it's you, the one mad one someone. Learn to control your emotions.
Be plain in all spheres of life. Don't overthink if you're not willing to make the situation more complicated than it really is. If you have something to discuss, speak out about it. The longer you suppress your thoughts and emotions, the fewer chances you have for further development.
Don't expect too much. The fewer and more down-to-earth your expectations are, the less trouble you'll have in the future. Your partner should be in line with your basic preferences and needs. Don't overthink when it comes to such trifles and appearance and insignificant behavioral patterns.
Be ready for sharing. Catholic dating is about giving and sharing. You don't have the right to make your partner give you what you want if you are not ready to do the same in return.
Don't hide your smile. A smile does not mean that you pretend to try to imitate happiness. Smiling helps to make the tense situation easier. A regular smile shows that you are open to a conversation even if you feel frustrated. A smile is a sign of openness and readiness to accept a partner.
Be with God. Love is transferred through Him. The more you believe in the Divine Creator, the more chances for a like-minded and spiritual companionship you'll get.
Find Time for One Another While Catholic Dating in 2021
Love for people involved in Catholic dating in 2021 demands sufficient devotion. Each of you should be ready to invest time in a relationship, which includes thoughtful communication about:
Spiritual values;
Views on family development;
Considerations concerning the kids;
Plans on the professional future;
Mutual interests and favorite free-time activities.
Catholic dating singles should aim at finding out more about the meaning of annunciation. The term is related to the acceptance of God in your life, even when it comes to what most people call romance. Don't be afraid. Blessed Virgin Mary was afraid as well, which was in vain. She gave birth to the savior of the world, and God is still trying to get in touch with us through prayers.
Just open your heart to God, ask questions, and think about what you can do to improve your life and not to hurt people regardless of how they treat you. Be wiser, and remember to take your time and think twice before making a vitally important solution.
Catholic Dating & Solemnity for the Singles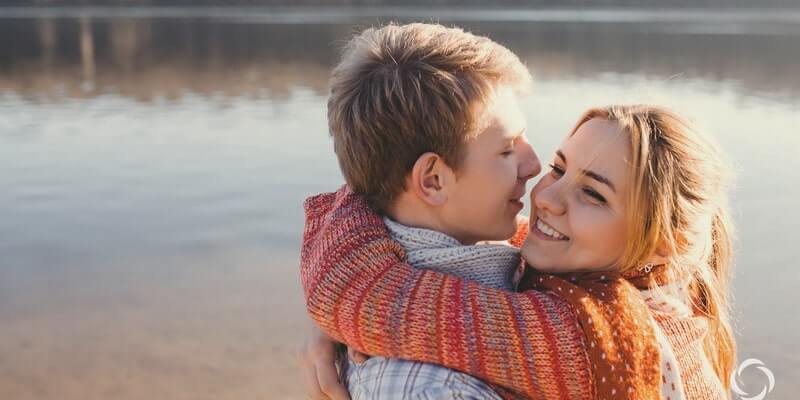 Catholic women dating, as well as the single men professing Catholicism, should be aware of the term 'solemnity,' which is closely attached to 'annunciation.' 'Annuntiationem Beatae Mariae Virginis' is celebrated on the 25th of March. It's an announcement of God's incarnation and the acceptance of His will in her life regardless of what happens.
Virgin Mary was very troubled at first being not ready to give birth to God's child. But when she accepted the Lord's will, she understood that He would never let anything unreasonable and unfair happen to her while keeping her heart and mind open and greeting the almighty power.
Annunciation means being attentive when it comes to the signs the Lord gives you. You should learn to follow the path He has already chosen for you and ignore anything that might distract you. Don't forget about while developing a relationship:
Don't let your physiological appeal stand out because you aim to find a like-minded spiritual partner first and a lover second.
Improve your communication skills and search for interesting conversation starters so that both of you could find out more about each other and become spiritual friends.
Aim at sharing intellectual knowledge and don't try to impose your views and wishes on the potential partner.
Learn more about the meaning of annunciation and accept the fact that the will of God is one of the most crucial values for you. If you feel like something's going wrong, it's your intuition – a channel that He uses to alert about the possible mistakes.
Don't try to seduce anyone, and don't let anyone seduce yourself. The Lord made us free to develop in any way possible. Put intellectual and spiritual development first. Don't get worried if something's going wrong – you should simply leave this path and keep on going the way you're destined to. Just like the Virgin Mary.
Catholic Dating in 2021: The Definition of Love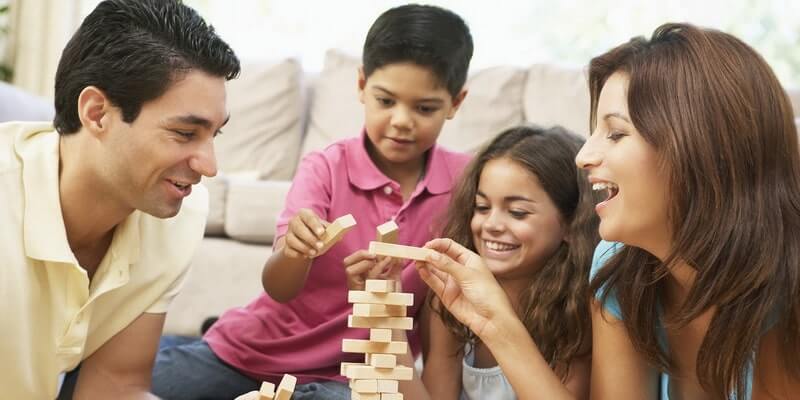 Сatholic online dating is about sharing love through God. You should understand that love for the Catholics, as well as for all reasonable people, regardless of the confession, is more than just passion for your lover. Love knows no limits concerning gender, age, and anything else, making us different.
Catholic singles demonstrate love for anyone in their social environment:
Parents. They've been caring about you since birth, which deserves respect and gratitude.
Children. They love you unconditionally regardless of how you behave. They deserve love by being born (besides, they didn't make choices).
Partners. Your wives, husbands, girlfriends, and boyfriends are the gift of God that you should accept. If you follow the divine plan and choose a partner through God's will, you might have no trouble with the relationships.
Co-workers. Some of them support you, while some of them try to compete with you making you develop intellectually and emotionally.
Neighbors. You'll be impressed at how helpful your neighbors can be in emergency cases. Catholic people should aim at mutual love and sharing, whether it comes to neighbors or family members. You never know how much love and attention you can get in return.
Dating a Catholic girl means desiring only good things for her. Even if she lets you down for some reason, you shouldn't get frustrated about it. Your irritation is an unreasonable reaction to a person who will definitely not walk the life path with you. If you feel like you have nothing in common in matters of plans for life, it's not your option. Don't get mad at her – just accept this situation as the Lord's choice for you, and He doesn't make mistakes.
Loving people means wishing love and goodness to them regardless of anything. Start with the little things, and stop bearing a grudge on people. Show them your love, and all else will follow with the love of Jesus.
TOP 5 Crazy Things to Experience While Catholic Dating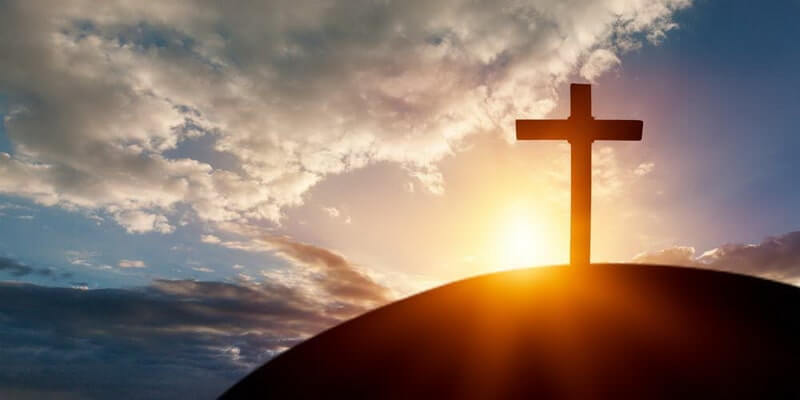 Dating a Catholic is basically the same as dating anyone else regardless of religious confession and background. As soon as most people are physically the same, they experience common things when they have a crush on someone:
The heartbeat becomes as strong as the strongest superhero;
You stop feeling hungry starting to skip meals because you can't think of anything else but your crush;
You have problems with sleeping and devote much time to studying the social networks of your crush trying to follow his/her lifestyle;
You try hard to meet your crush pretending it's been accidental;
You have goosebumps when someone talks about your crush in your company.
These are normal psychological and physiological reactions given to us by God. The main thing a Catholic should remember is that it's no trouble because you can control them through prayer and reasonable behavior. The Lord wants us to struggle with our emotions and basic physical needs so that we could become wiser and more concentrated on serious purposes, such as self-development and spiritual empowerment.
Catholic dating, non-Catholic dating, or any other type of dating should better be limited to the list of basic virtues:
It's an exciting adventure that will provide you with useful experience;
It's not necessarily connected with sex intimacy;
There's nothing wrong if you don't manage to develop a romantic relationship – you are in no power to make someone fancy you if it's against your faith.
Now let's have a look at some of the disturbing things the Catholics have to challenge while trying to build a mutual relationship with potential for marriage. Each of them has to consider a lot of things with the Lord in heart and mind.
1. Catholic Dating & Absolute Happiness
If you're a single Catholic dating, be prepared for an overwhelming feeling of delight. A boy or a girl in love is walking on the clouds staying reassured that their relationship is the most romantic thing ever. Every romantic song is about your feelings, and every romantic film describes more than half of your emotions.
Remember that these thrilling and inspiring sensations can be a trap. They prevent you from reasonable thinking and make you ignore the tortures and sufferings you might experience from your crush. When you fall in love, you pay no attention to the significant flaws of your partner, excusing the misbehavior and godless actions without any basis but your feelings. Catholic singles dating:
Enjoy the blissful romantic emotions but treat them as a positive experience making their mind and soul better. There's no need to rush in – enjoy the communication and don't concentrate on your partner too much. Don't forget about your friends, free-time activities, and professional duties if you want to stay reasonable and develop yourself the way the Lord wants you to.
Don't let themselves get seduced because they put spirituality and self-development first. That's why they arrange the date in the companies of mutual friends so that the communication is as innocent and sincere as possible. Besides, group dates facilitate and stimulate friendly communication, and friendship is the basis of any successful relationship.
Invest everything in communication and ask sensible questions to find out whether a partner is suitable for further family life or not.
Aim to get married. That's the main purpose of any romantic relationship. If you can't reach mutuality, you'll be able to stay friends, but not spiritual partners.
2. Catholic Dating & Vocation
Most Catholic views on dating involve the issue of vocation. Does it really exist? Isn't it a mythical aspect that should be avoided by the clever believers who understand that destiny demands a little bit of effort?
Well, we were not created perfect. God gave us a lot of room for improvement and mental development. When two persons manage to improve themselves through hard work and sincere communication, they get more chances of getting together for a prominent Catholic relationship with smart kids and happy elderly relatives.
Vocation is evenly controlled by you and by the Lord. He gave you the power to improve yourself and find a partner who deserves you.
When your relationship is built on the vocation, you feel incredible emotional appeal from the very first steps of it. A decent partner for a devoted Christian does not evoke lust. Both of you are interested in each other's way of thinking rather than in sex and intimacy.
Of course, it's hard to withstand your physiological wishes if it's about an appealing and charming partner who knows how to show off his grace and intellectuality. But a devoted Christian will never let himself/herself be controlled by lust. Only this will help you find your vocational love and reciprocal feelings.
3. Catholic Dating & Rushing In
Both Catholic women dating and newlyweds stick to the same opinion. When you are attracted to anyone, you're overwhelmed not only with the positive emotions and a feeling of bliss but with regular hesitations as well. You have no idea whether it's the right time for making the first step or not because the consequences can be grave.
Every Christian should treat a relationship as something precious. It's got nothing in common with a casual relationship or one-night stands. A relationship developed within the borders of the Christian values is a vocational discovery, a powerful interaction destined to make you as close and respectful to each other as possible.
It means that:
There's no trial period;
There are no errors;
There's always marriage in the end.
When you open your heart to someone, you become vulnerable. You share a part of your spirituality with the other person, and it's not waste. Love for the Catholics is not a test or a social experiment. That's why we are sure that rushing in is always a great mistake. Develop a strong friendship first. There's no fuss.
4. Catholic Dating & Prayers
Dating a Catholic woman in 2021 means not being afraid of rejection. You shouldn't give up and keep praying for each other's happiness. Even if you understand you have no future together, it doesn't mean that your future is impossible with the other partners.
Pray for each other since the very beginning of your friendship. Pray for the successful spiritual warfare and for the benefit of the one you fancy. Of course, flowers, teddy bears, chocolate, and other trifles are cute signs of attention. But what makes the Catholics really close, is a sincere prayer for each other.
The prayer helps you talk to each other through God. That's the reason why most preachers and spiritual mentors advise the representatives of the younger generation to get to the church together and share prayers with each other. It demonstrates reciprocal care and respect.
Catholic dating boundaries are not that strict. They move beyond the issue of sex and intimacy because it's an unnecessary violation and a waste of spiritual energy. Saying prayers out loud for each other and asking for each other's well-being under the eyes of God are a lot more fruitful things. When we wish the best for each other, asking for nothing in return, it's a godly relationship, whether its friendship or something more profound.
5. Catholic Dating & Deeper Discoveries
Dating as a Catholic can be troublesome for the representatives of the younger generation. Nevertheless, the enchantment with one another can result in disagreements and further challenges.
A true Catholic never stops being 'in love.' He lives through constant personal development discovering the deeper personality traits, which is not only about his partner but about himself as well.
The deeper discoveries can be painful if the partners do not demonstrate a reciprocal attitude. When the lovey-dovey relationships shift to a deeper connection, the partners start noticing each other's drawbacks. It often results in misunderstanding, constant arguments (not necessarily aggressive, but regular), and disappointment.
Now let's imagine the other situation. A young Catholic husband keen on baseball is going to the baseball match to one of the nearest cities. It's raining all the time, and his wife has to hold his hand all the time just because he does not want to leave her alone at home. They spend hours in line to get to the event and a bit more on the waiting list to have a chance of getting the autographs of their idols. Is she really interested in baseball that much? No. But why does she have nothing against the torture of standing in the queue facing the cold rain and gusts of wind? Because her husband managed to make, her feel comfortable by bringing a couple of jumpers, a sturdy umbrella, and a thermos filled with hot mulled wine.
You won't suffer from the deeper discoveries if you demonstrate reciprocal care and attention. Yes, you'll have to accept something you've never been interested in. No, you won't have to suffer if your partner loves you and cares about your feelings and physical state.
Catholic Dating: How to Find the Right Advice?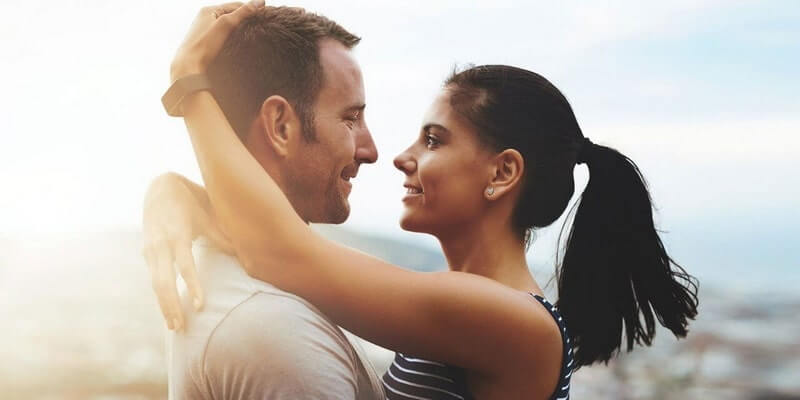 Every Catholic single dating for the first time needs a bit of support. It's hard to find reliable information in the media, and our website is not sufficiently helpful in this sphere. Spirituality is a very fragile and personal thing.
Love is a process launched by two people, but the life in the devoted Catholic faith is a communitarian. When you have a crush on someone, you should share it with your family and close friends first. There's no need to get into details of your personal attitude. Just find out what your relatives think about your crush and analyze what they say.
Love and faith are fundamental life issues. If you are not ready to demonstrate faith to your crush, it means that your current relationship is not going to turn into something fundamental. The members of your family, as well as your faithful friends, can share an impartial opinion about your current romantic or non-romantic situation.
Don't hesitate to ask your friends for a piece of advice;
There's nothing wrong in asking your religious mentor about what to do in your current situation;
It's ok to speak about your sexual fantasies with a mentor if you're looking for the ways of controlling them but have no idea how;
It's normal to be overwhelmed with emotions and physical appeal, but you should be strong enough to control yourself.
Being a Catholic is about discipline. It's ok to feel horny and deeply attracted to someone. It's not ok if you cannot control it. If your passion overwhelms your intellectuality and spirituality, it's not love. Aim at sincere attention and development of friendship first.
When you become friends, you get a chance to go to the next level. Get friendly first. Learn about your background and mutual values regardless of what you feel to each other physically. As soon as you understand you're mentally and spiritually connected, it's time to get to the following step involving intimacy and more.
Ask your nearest and dearest for a piece of advice if you are not sure about what to do next. It's not about bravery – it's about sensibility and reasonable thinking. Our God will be glad to know you can control yourself and follow the right path making thoughtful choices on your own.
Catholic Dating in 2021 Is About Acceptance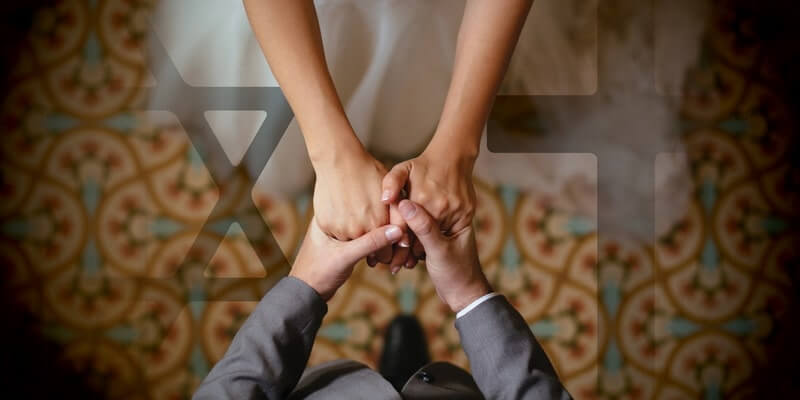 Well, all kinds of dating imply the fact of acceptance of each other's flaws. Love is almost always imperfect, which does not mean it's untrue. The shortcomings might hold you back from the further development of your relationship, but you should consider whether they are grave or not.
It's normal for the other person to be different from your expectations. It's not solely about the Catholic singles – it's about anyone willing to date and ready to meet the other singles. Being a Catholic does not mean being a universal human being living in line with certain Catholic dogmas.
Being a Catholic does not mean that you have to reject your interests and perceptions;
Being a Catholic does not mean that you have to satisfy someone's sexual needs that you find inappropriate;
Being a Catholic does not mean that you have to live in line with someone's interests and commands – devoted Catholics are used to caring and sharing, as well as dealing with each other's flaws.
The world is not made up of light. If you're interested in appreciating the light, you'll have to accept the world of shadows, because the shadows help us understand how impressive and warm the light is. If you experience insignificant imperfections, it doesn't mean that your love is not real. A truly devoted Catholic knows that true love bases on a lot of things, including the hardships that you have to withstand together.
Holding hands in a troublesome situation will help you forget about the imperfections. Share your worries, talk about your troubles, and see your spiritual mentor if you feel like something's going drastically out of the way.
Catholic Dating: More Little Tips to Keep in Mind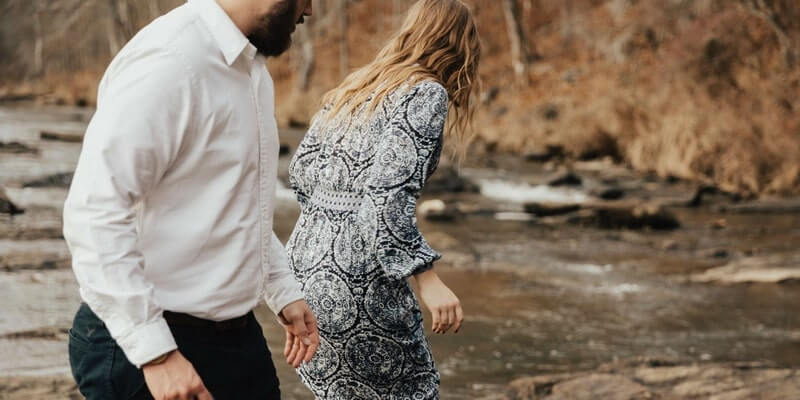 Always Go to Bed Together
Regardless of the severity of the quarrel, you should find forces to get back to the bedroom and sleep together under one blanket. Passive aggression will not save you if you sleep on the sofa in the living room. You don't have to say you're sorry. The thing is that in the morning, you'll be in a better mood for a conversation.
Don't let your partner sleep alone if he/she feels insulted after the quarrel. Quarrels are normal for people but leaving each other after the stressful situation is bad. Just lay down by your partner and hug him/her without saying a word. It will help both of you have a nice sleep and feel comfortable in the morning. Enough to discuss the issue after a good sleep. Never leave your partner alone in the bedroom.
Appreciate the Innate Beauty
It's evident that not everyone is born with the model appearance and drop-dead-gorgeous curves. There's a great number of men and women that can be surprising in all matters, regardless of how big their tummy is and how strange they look.
Innate beauty is something that overlaps the physical drawbacks. Being a Catholic means understanding the fact that all people are beautiful regardless of their looks. You know, even if we distract from the religious matters, we can say that this info is evenly useful for anyone regardless of the religious confession.
Never ignore anyone just because he/she looks plump or unconventional. Don't avoid anyone until you have a thoughtful conversation. The worst you can do is to follow the misconceptions of society and ignore the person just because of the looks.
Be wise. A person having the deepest and most profound way of thinking can have nothing in common with your perception of the flawless appearance. It means that you can easily fall in love with a curvy girl regardless of how keen on sports and healthy leaving you are.
No Grudges
Grudges are among the most unreasonable issues in all relationships regardless of the religious confession. It doesn't matter whether you're a true believer or not – bearing a grudge on each other is senseless. Keep the following things in mind:
NEVER keep silent if you have something to say. Speak out and stay as polite as it's possible. Don't insult your partner regardless of how tense the situation is and express your thoughts in the most straightforward way.
NEVER insult your partner even if you consider he/she's wrong. It's a dead-end for a conversation. You don't have to say you're sorry if you're sure you're not wrong! You just have to be truthful about your feelings and sensations. A long and thoughtful conversation is better than a senseless quarrel.
NEVER blame each other for the mistakes of the past. Of course, living the whole life with one partner is the chief objective for the Catholics. Nevertheless, people are different, and there are things you cannot predict. If you have any suspicions concerning your partner's past, discuss them beforehand. As soon as you accept your partner in your life, you have no right to criticize him/her for past events. It's a normal thing not only for the Catholic dating singles but for anyone as well.
Say Sorry
Yeah, it's one more thing that should be accepted by any reasonable person in a relationship. Saying 'sorry' and 'thank you' seems hard for many people. It's strange for some people, but this trouble exists among different communities and not only among the Catholics.
Saying that you're sorry about something is a sign of respect and goodwill. It's also a sign of respect. If your partner is not ready to say he or she's sorry, it means that he's not ready for the acceptance of the mistakes. Saying sorry for the Catholic dating people means:
Accepting mistakes and getting ready for further development;
Changing yourself for the better for the sake of your relationship and happiness of your kids;
Analyzing your faults and compensating for them if it's possible;
Improving your skills and getting new knowledge if it's important for the development of your match and the improvement of your kids' intellectuality.
Saying sorry is one of the coolest skills most people cannot acquire, which is very unreasonable. Even if you know you're right, but you've launched an argument, you're still wrong. Any slightest confrontation needs a normal, calm conversation. If you cannot provide it, you are not ready neither for the Catholic marriage nor for a non-Catholic one.
If you're not ready to accept your flaws and analyze them, you are not ready for a Catholic marriage.
Catholic Dating in 2021: Conclusion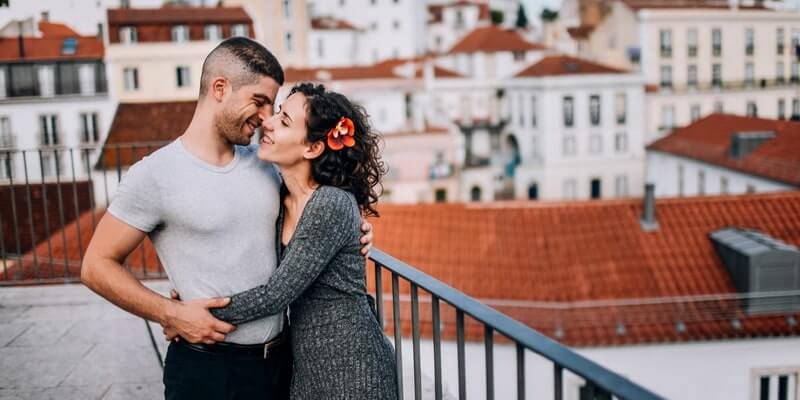 There's no gameplay – there's build vision. You aim at marriage, giving birth to kids, and caring about your elderly relatives. Your main purpose is a family tightly attached to the Catholic society.
The dates are not eventful – they are intentional. Aim at purposeful dating for marriage. Regular dates for sex are not acceptable among the Catholics.
It's not pleasureful – it's purposeful. Both of you should have a purpose. Thanks to the development of online resources, there's a possibility to find someone bearing the same life values in mind. You'll only have to pay a bit of money for the membership to find your partner faster than in real life.
It never ends in another date – it ends in marriage. You aim at the marriage. If your relationship is solely built on lust, you'll never manage to develop it into something a devoted Catholic would consider decent.
It's never self-centered – it's God-centered. Your relationship is developed through God. If you love someone, it means that you wish love for someone. Don't concentrate on your life values – start with the needs of your partner.
It's not about physical decisions – it's about Holy decisions. Is there anything we should explain here? If you feel like you're ONLY led by your lust, it's not a long-lasting relationship. Even if you are not a Catholic, it's an evident fact that physical attraction is not everything. You should devote your time to building a strong emotional and spiritual unit rather than concentrating your attention on the physical matters.
What Annunciation Means for Catholic Singles?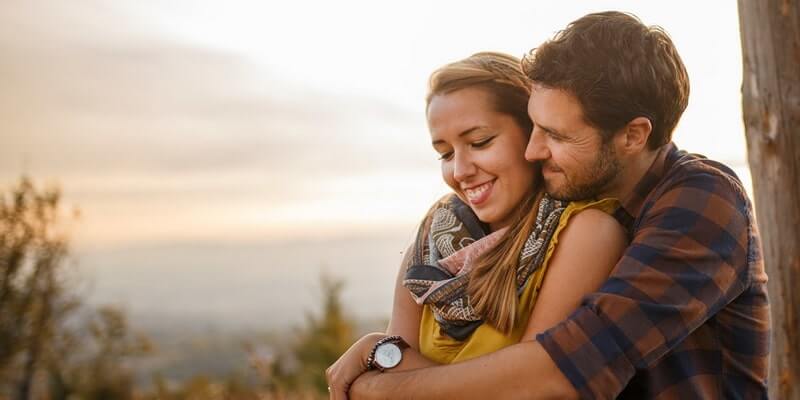 Annunciation means acceptance of God's will if we try to make it short. The Blessed Virgin Mary accepted her fate and gave birth to the Son of God without any resistance.
Annunciation for dating means accepting the Heavenly contract through the connection with God himself. If you feel like the person communicating to you is not acceptable for a relationship, you're feeling it right.
God sends you signals, that we regard as intuition. Going through life with someone who does not accept God's will means ignoring Annunciation, which is abnormal for a Christian.
It's normal to feel passion for someone. Nevertheless, you should be wise enough to understand that passion will never be a basis of a relationship, and you should control it while letting someone else enter your spiritual space.
Dating Catholic woman means being with her forever. Divorce is one of the scariest things for her because it's shameful for her family and herself as well.