Dating can be troublesome in any age, and dating for senior citizens is not exceptional. When you get older, you find it hard to get attached to the other people and share emotions. Most men and women in their 50s and 60s even find dating in this age embarrassing. They are afraid of the reaction of their relatives and friends. They feel unsure about the attitude of the society. Their world is well established, and it's hard to deal with the changes.
We hope that our senior dating rules, as well as senior dating advice, will come in handy. You should accept that even mature men and women over 50 deserve happiness and personal life filled with romance, sex, and support.
Seniors Dating Advice 2021: Set Your Priorities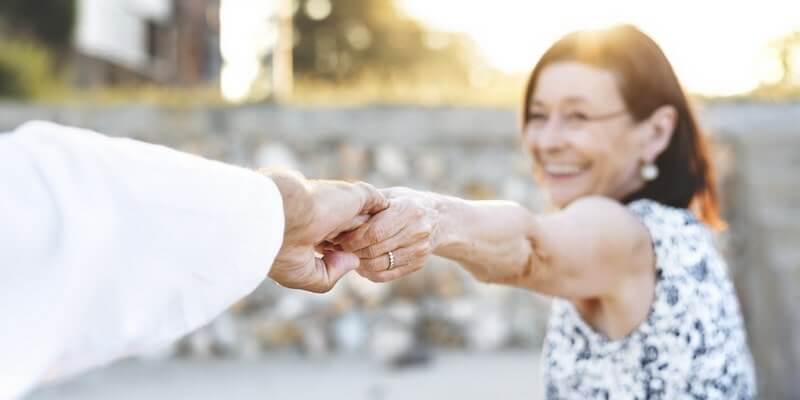 Online dating has rules to comply with, but you should also set your boundaries before getting online. There's a question you should ask yourself first:
What makes me feel comfortable in a relationship, and what about no-no things?
By answering this question, you'll make up your list of things you consider appropriate for senior dating. Make sure you understand your priorities and deal with personal boundaries.
Don't use your friends and relatives as examples of dating. You shouldn't accept someone else's senior dating rules. Never kiss on the first date if it's always been your rule, and don't worry if someone considers your views on dating old-fashioned.
Consider whether you are ready to date only one person or date several people at a time to make the right choice. Your potential partner should be aware of your decision.
Let your family and close friends know that you are into online dating to avoid surprises in the future. It's not obligatory to invite your potential partner in a family from the first date, but your relative should know that you're planning a mutual relationship.
One more thing to consider: don't get involved in a strictly monogamous relationship too soon. Your time is too precious to spend it on responsibility for one single person. You don't even know where your interaction will lead. Don't rush in a relationship too soon.
Dating for Senior Citizens: Ways to Meet People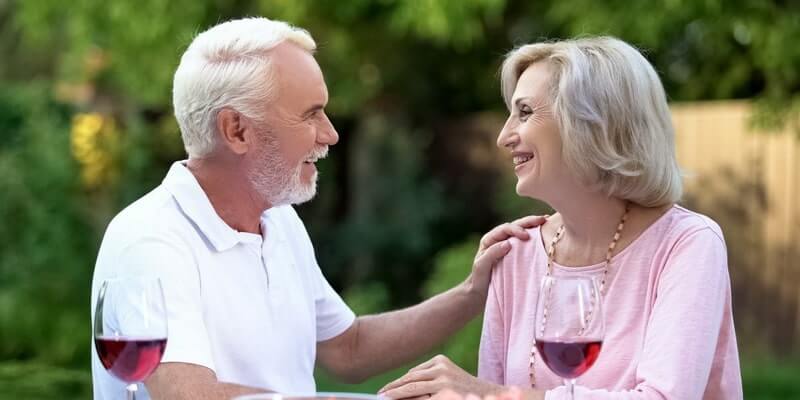 Stick to the following senior dating tips in 2021 if you still don't know where to find your like-minded potential partner:
Find each other on family celebrations;
Visit weddings of your kids and their friends when invited;
Attend social gatherings in your community;
Join a local volunteer movement;
Find people of the same interests through the events arranged at your place;
Join a sports club;
Get acquainted with religious people in a church;
Think of your hobbies and pick out one or two clubs to visit regularly;
Get to the local dance events.
The whole point is to become a member of a social community in line with your likes, dislikes, and religious preferences.
Senior Dating Advice: Matchmaking Online Platforms
Senior dating has no significant difference from any regular matchmaking. Go online for more opportunities. Online matchmaking for seniors is one of the most cost-effective and morally satisfying solutions due to the following reasons:
You'll get a chance to find a partner basing on your religious and cultural preferences;
Your potential partner will be in line with your sexual and intimate expectations;
You'll save a lot of your time thanks to the unique algorithms used on the websites – you'll only have to fill several questionnaires first.
The only thing you'll have to accept is the payment issue. People control online matchmaking platforms, as well as mobile applications for dating. Tons of information should be filtered for your safety and security of your data.
Senior Dating Online: Dangers to Consider
Senior dating in 2021 has one drawback: the seniors are often trusting and inexperienced in communication. That's the reason why many users of the online matchmaking platforms become victims of fraudsters and cheaters. If you want to save your money and protect yourself, as well as your family, follow these senior dating rules when online:
Make sure the website of your choice is trustworthy. Take your time and study the reviews of the users on the internet. Google for the information about every site before you decide to register and start communicating with the other members of the platform.
Remember that a decent online matchmaking service cannot be free. A website like this usually demonstrates the basic functionality free of charge. To be able to communicate with the singles on the platform, you'll have to pay for the credits. Personal information about the users is not always available for nothing.
As soon as you pass to online communication, make sure your partner is real. Google for the photos presented in the profile before you decide to share any personal information. You can also get in touch with the management of the platform to clarify the details about the person you fancy.
Don't share financial information with anyone who might ask for it. A decent woman interested in a senior man will never start a conversation with the money matters.
Senior men and women are at high risks of being cheated on. There's a significant number of fraudsters among the young users of matchmaking platforms. The youngsters look very appealing to the older generation because they are charming, physically healthy, and active. Unfortunately, scammers use these qualities, not for the benefit of yours. Put an end to your communication if you observe the following red flags:
A person is very evasive when it comes to his/her details. It feels like the conversation is mostly devoted to you than to your interlocutor.
You often discuss your financial position, though you are not inclined to. You try to avoid this topic, but your partner gets back to it from time to time.
Your interlocutor rejects to send you pictures or videos.
You are not allowed to get in contact via video chat. Well, there's nothing wrong if a person feels shy about a contact via video chat. Nevertheless, if it's not your first conversation and your interlocutor is not in a hurry to develop the situation, you'd better cut of this interaction. It looks like a person is either not interested in you or tries to find out something that will be beneficial for her/him.
Senior Dating Advice: Forget the Past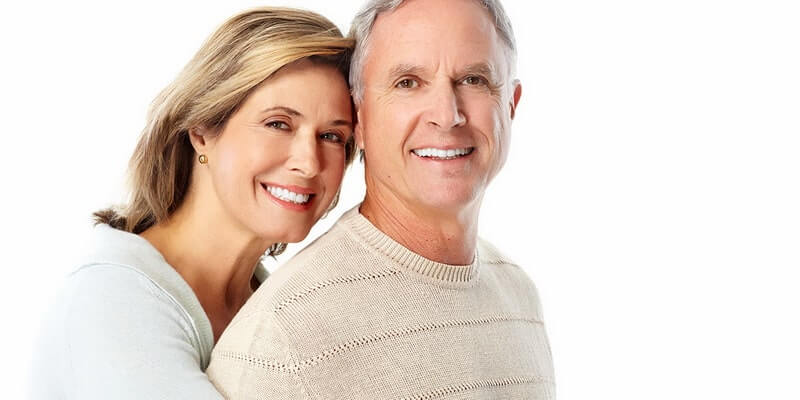 Dwelling on the past is one of the worst things to stick to while you search for meaningful companionship. People a different, everyone has a peculiar background and psychological traumas of the past. The main senior dating tips in 2021 imply the ability to be inspired by the potential future:
Forget about your previous family and romantic relationships, no matter whether they were positive or not.
Never compare your present partner with the ones of the past.
Don't think of matters in extreme ways and don't attempt to find an identical copy of your partner of the past because it's impossible.
Respect your partner's habits and life preferences. Make sure you don't laugh at his/her weird way to laugh or walk. Remember that you also have bizarre characteristics that you don't notice.
One of the most important senior dating rules lies in the fact that everyone lives with the past. You are not the only one in this world who experienced sufferings and pitfalls. If you plan to build a mutually rewarding relationship in the future, you'll have to deal with the past of your potential partner.
Nevertheless, if you're dating a person trying to alter your personality in line with his/her preferences of the past, terminate this interaction as early as it is possible.
More Senior Dating Advice: Where to Go & What to Do
As soon as you manage to find a stable contact with your match, it's high time to arrange something inspiring and memorable for your date. The list of options is huge, and everything depends on the things you enjoy and your desire to impress your partner.
Get to one of the local art galleries or museums. You might not be fond of art, but you'll have something to discuss there. Be brave and arrange a date in an unconventional museum of sex or a gallery of modern arts for a spicier action.
Buy a couple of tickets to the movies. If you're not fond of modern movies, pick out a cinema where retro films are shown. If you're a citizen of an old and large city, one of the best choices will be an open-air cinema theatre on the roof of a building.
Going for a walk is one of the simplest and most effective ideas for senior dating. If the weather is warm and you don't have to hurry, go to one of the local parks or head to the woods. Don't forget to grab a towel or a blanket with you for an accidental picnic.
One of the cutest options for senior dating destination is a dancing lesson. It does not oblige you for anything. Dances will help you get closer and open for a conversation.
Make sure your partner has nothing against alcohol and invite him/her to a wine tasting event. It will be an excellent chance to taste something new, share impressions, and learn something new.
If someone you want to invite on a date feels a bit awkward and shy, suggest meeting together with your friends or relatives. There's nothing wrong in getting to know each other in a company. The only thing you should avoid is to arrange your first face-to-face interaction at your family home. Either your family or your potential partner can misunderstand you.
What about senior dating and sex? It's not that much to discuss here. The seniors tend to experience weak sexual desire. Nevertheless, as soon as you get back to regular sex, you'll be willing to repeat the experience again and again. Just make sure you protect yourself from the sexually transmitted diseases.
Senior People Dating: Myths & Misconceptions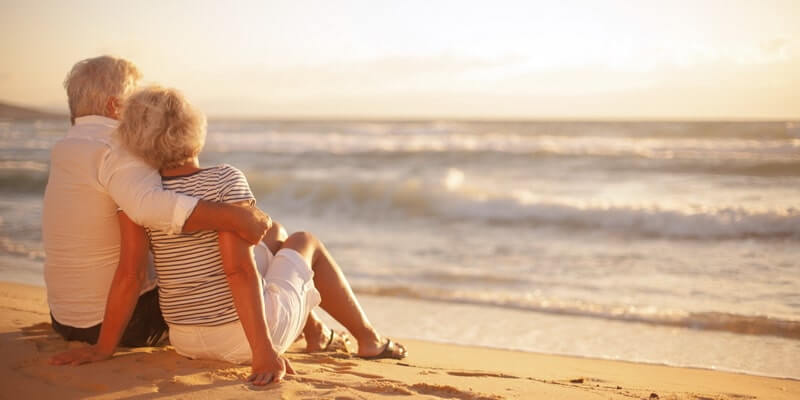 If you're over fifty, thinking that private life is walking you by, senior dating online in 2021 can be a nice chance to turn your attitude to relationships upside down.
If you're a senior single controlled by a range of misconceptions, we are ready to say the following:
Older people experience the same feelings of romance, passion, and affection. Age does not affect the way you interact with people.
Senior people enjoy sex as much as the younger generation, even if they are not fertile already.
Senior people are not restricted with anything. They have more time for thoughtful conversations and traveling.
Being senior does not mean being partially disabled for dating. Matchmaking is evenly fruitful for people of all ages.