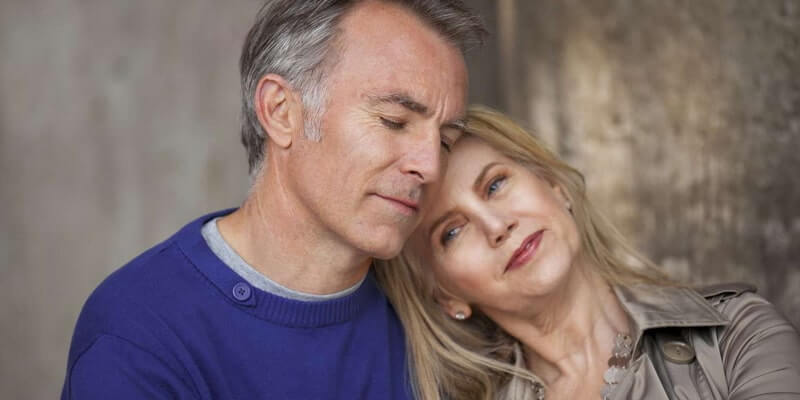 What is it to find a partner in your fifties or, maybe, sixties and go strong for years and years? Senior dating has become very fruitful and safe. You simply go online, register on one of the most famous and widely accepted websites, and get impressed with the possibilities and matchmaking options!
Are you a devoted Catholic looking for a meaningful relationship while living in a remote place? Online dating will help you arrange a stable connection.
Are you too shy to break the ice in real life and search for a way to get acquainted with people discreetly? Online interaction is your flawless choice.
Are you afraid of negative reactions and rejections? Well, they are natural. Nevertheless, you can minimize your emotional suffering by utilizing one of the renowned online dating resources.
Choosing the Best Senior Dating Websites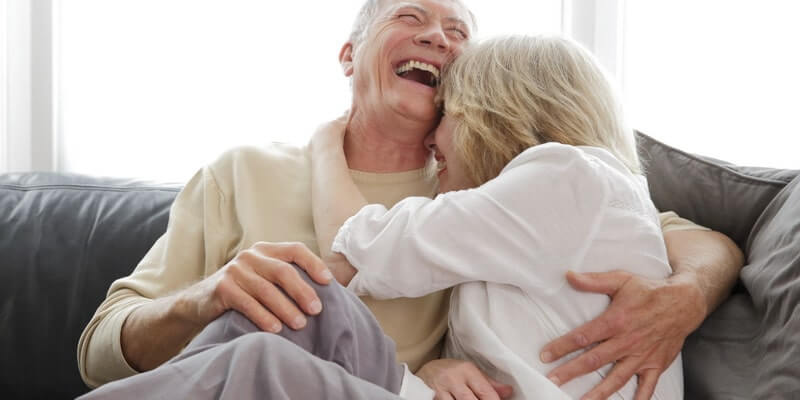 According to the statistics, the most popular and reliable websites destined to find you a partner of your age are OurTime, SilverSingles, Zoosk Seniors, and SeniorMatch. Our platform is young, but it can also come in handy for those who search for their soulmates in senior age. Stick to the following tips to stay away from trouble while trying to find your match online:
Make sure the website you fancy has a positive reputation among the users. Google for relevant information about it and don't hesitate to get in touch with the online management of the website to make sure whether they can really help you or not. Don't register anywhere and never share your personal information unless you understand the website can be trusted.
Be exceptionally careful when it comes to your personal information and anything concerning your family and closest friends. Fraudsters can use the information you share against your nearest and dearest. Make sure no one can have access to the information about your address, identification information, and your mobile phone.
Don't feel suspicious about the websites asking you to pay for your membership. The payment means that the management tries hard to make you feel secure and protected. Paid membership means that you can get in contact with the support team whenever you think it's important.
IMPORTANT! Share your opinion about the websites you use with the public. The online community should know about the safe matchmaking resources and the ones people should stay away from. It will help us develop a thoughtful and promising population ready to build relationships regardless of age, cultural background, and location.
Initial Senior Dating Tips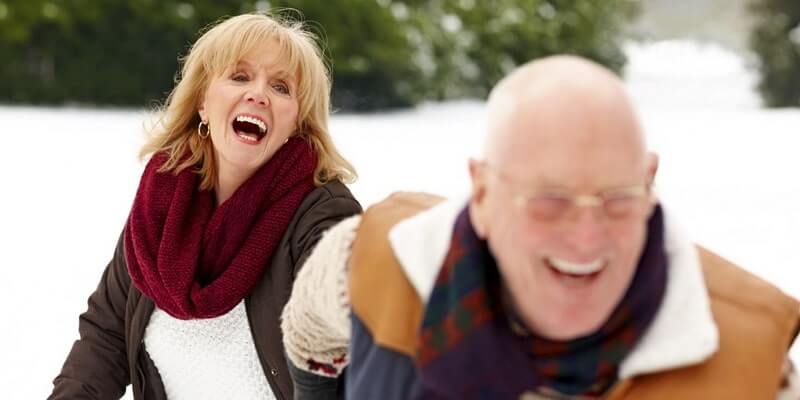 Don't be afraid. You've got nothing to lose. We don't want to sound sad, but, practically, there's no need to play for time. Establish your priorities, accentuate your basic needs in a relationship, be wise while choosing a potential partner, and always speak out about your needs and intentions.
Be careful. The online world is stuffed with cheaters and indecent users. Make sure the person you interact with is real because identity theft has become one of the most painful problems of the online community. If it happens that you're looking for a partner within habitual social networks, take your time to google for his/her photos to make sure the person is real.
Be open-minded. It's hard to accept new things and ideas when you're at a senior age. Nevertheless, it's highly important to widen your intellectual and emotional scope to let the other people enter your circle. Going online implies interacting with new people belonging to uncommon backgrounds and non-habitual ways of living. Accept it as a possibility to get more educated and intellectually developed. Don't try to judge anyone because you are not perfect as well.
Stop being blinkered. Dating people when being senior means accepting many truths that might seem awkward to you. Demonstrate your wisdom and don't criticize anyone online. If you don't like the person, give polite rejection to communicate with him/her. Never insult anyone just because of the mismatch with your views on life. Don't think you are the only one having the right opinion on everything going on in the world.
Be real. Remember that being real means demonstrating your best qualities. Don't hide our weaknesses – speak about them so that your potential partner knows what to expect. Your inner world is a box of mysterious treasures. Make your interlocutor know about what's special in you. Speak the way you're used to, but stay polite. Tell him/her about your plans for the future, but don't be pushy. Comment on your weird characteristics so that both of you could have fun of it.
Senior Dating Singles Should Watch Out for Grammar
It's one of the weirdest pieces of advice to follow, but it's important. If you ignore spelling mistakes, it will look suspicious. You'll be surprised, but the majority of fraudsters and indecent online users are illiterate. Don't produce a false impression and be attentive while texting with anyone online. You might be dealing with a woman or man of your dreams, but you'll ruin everything by the abundance of grammar mistakes in your texts.
Senior Dating Is About Patience
Don't let yourself fall in love too early. It's one of the most common mistakes among the seniors. Make sure your feelings are real. Do you have any hesitation? It's highly probable that your suspicions are true and you should be careful with the current acquaintance.
Don't trust a stranger only because of his beautiful words;
Always be careful when it comes to your personal information;
Don't speak too much about your family members;
Don't give your email or mobile number to anyone unless you know it's a real person that deserves your trust.
The best way not to come across indecent people on the internet is to use safe websites. Our website is thoroughly controlled by our online management. They watch out for fraudsters 24/7, and their aim is to provide you with a safe environment and convenient communication.
The most reputable senior dating websites demand monthly or yearly subscriptions. No one is trying to steal your money – people controlling your communication on the website deserve payments for their skills and regular presence on the platform. If an online dating website or an application does not imply money matters, it might be a fraud. Pay attention to customer reviews before using the website.
Essential Things to Stick to While Senior Dating in 2021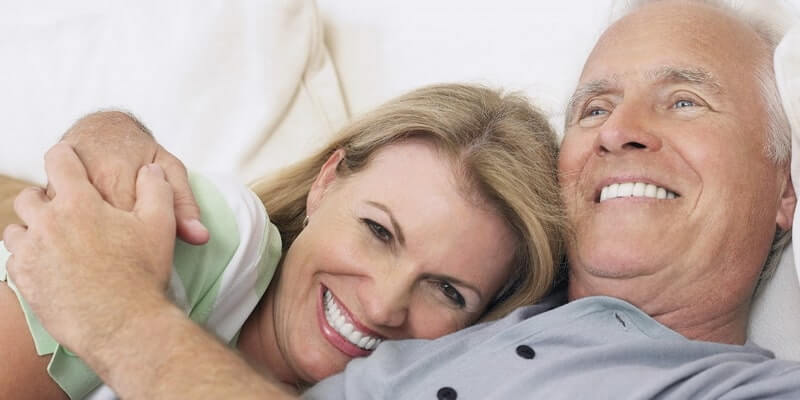 Be straightforward about your expectations. Make sure you specify your aims and aspirations in your profile. Don't hesitate to speak out about your interests and ideas. This way you'll speed up the search and attract the attention of the right people to your profile.
Don't be too personal and don't complain about your hardships. No one wants to develop a relationship with someone who sticks to the events of the past. You'll never be able to create your future with a new decent person if you continue comparing your present life with the past happenings.
Search for websites specializing in putting like-minded people together. You'll probably be surprised to know that there's a great number of websites for senior singles fond of gardening, traveling, reading, cooking, or healthy living. There's always a possibility to find a partner in line with your religious and cultural references. Are you into interracial dating for some reason? Our website will be helpful.
Senior Dating Singles Should Be Considerate
You shouldn't be afraid of doing crazy things. You don't have too much time for thinking, so let yourself get incredible impressions and experiences.
Get to an amazing journey together even if you're afraid of it;
Visit an amusement park to have a ride on a roller coaster or get to your local quest room for an exciting adventure;
Spend your date while hiking in the woods or in the mountains;
Get to a dancing class together as your first date.
You shouldn't be afraid of spontaneous solutions. Being bold and brave in a senior relationship is one of the wisest things you might do. Release yourself, give way to your feelings and demonstrate pure emotions. Never feel worried when you have to speak your mind. Be polite and thoughtful. Never ignore a meaningful conversation and ask the right questions.
Senior Dating in 2021: Precautions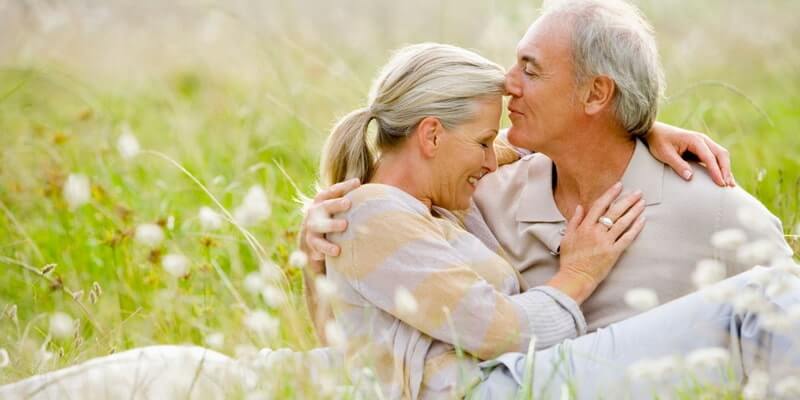 Anyone should follow the precautions while dating online, regardless of age, gender, and aspirations. The following information might come in handy:
Is it your first senior dating experience? Make sure you use a safe online website or platform for it. Ask your children, younger relatives, or anyone who understands how it works. Google for information and make a bit of research before registering on a dating website.
Keep your personal information personal. Don't speak out about your family, friends, financial position, and career secrets.
Remember about such a thing as identity theft. Thousands of people on the internet use fake information to make you feel confused and mislead you.
Senior Dating: Bottom Line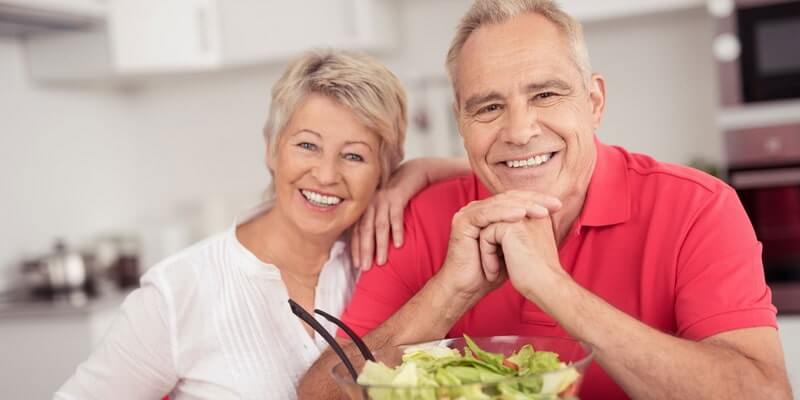 Senior dating is about being thoughtful and plain at the same time. You should find the right words to make your potential partner understand what kind of relationship you're into.
Be bold so that your interlocutor understands your intentions;
Be polite not to hurt anyone's feelings, because you don't have the right for it regardless of your age and experience;
Don't be shy to ask your younger relatives and friends for help if you feel like someone is cheating on you or it might be late;
Improve your socialization skills – tolerance, open-mindedness, and sincerity are your tools to beneficial interaction when it comes to senior dating either online or in regular life.
Behave like a grown-up. Unfortunately, the majority of the seniors have no idea on how to interact with the unknown people. If you feel insecure about senior dating, get in touch with our management so that we could provide you with an essential piece of advice on the topic.
Senior Dating Is Affected by Self-Restrictions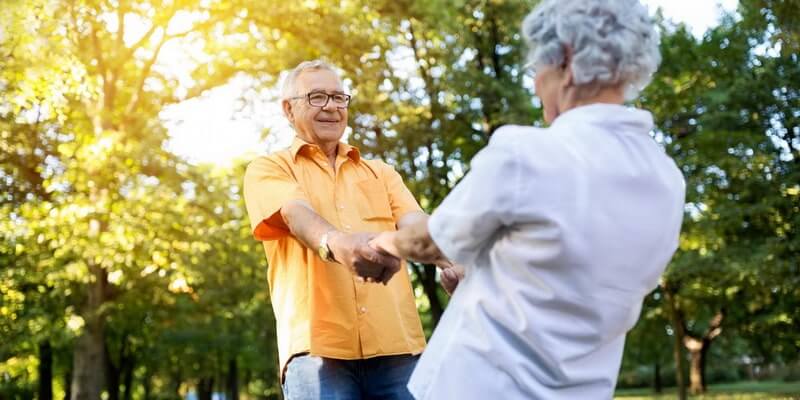 Senior singles dating in 2021 experience a ton of doubts preventing them from enjoying a full-fledged matchmaking process. These doubts are mostly unreasonable.
| | |
| --- | --- |
| They think they're old-fashioned. | They are sure their standards cannot be a part of the young generation's culture. Nevertheless, it's vital to accept that their experience matters for further social development. |
| They doubt their health. | They are afraid of getting into a relationship because they don't want their potential partners to care about them when they're sick because of the older age conditions. |
| They consider themselves unworthy. | They underestimate their mental and physical abilities considering themselves unable to develop and self-educate, which is not true. Self-development knows no age – it's just a matter of motivation. |
| They are dependent on their family. | Most older adults are sure they are destined to devote themselves to their nearest and dearest until the rest of their lives, which is entirely unfair. Elderly singles are not obliged to stay alone forever. |
| They are afraid of society. | Society's opinion is the chief stumbling block for the elderly singles. Senior dating in 2021 is still considered a stigma in some countries. Most elderly singles think that their co-workers and neighbors' opinions matter, which is unreasonable. |
Any senior citizen dating service owners will tell you that their clients have too many unreasonable fears preventing them from matchmaking. Nevertheless, they still go online for additional information. Thanks to the social media and numerous articles written by the psychologists and matchmaking platforms owners, senior singles emerge from the shadows.
Senior dating is beneficial;
Senior dating does not have age limits;
Senior dating and health conditions are not contraindicated.
Senior Dating FAQs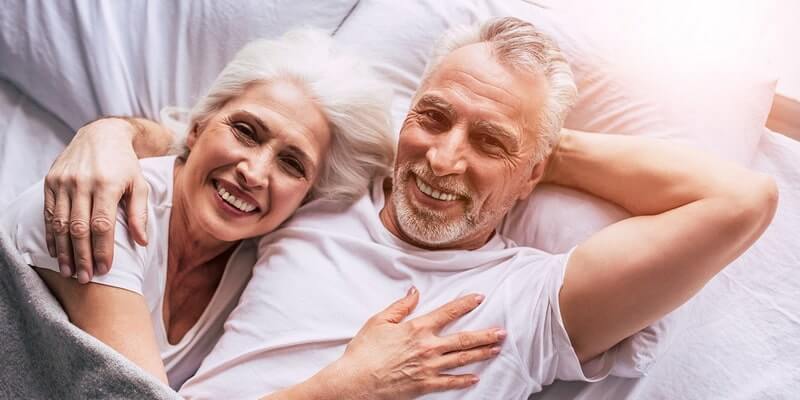 What is the best online dating website for elderly singles?
The most popular websites that we consider safe and reputable are eharmony, Match, EliteSingles, and SilverSingles. These are relatively old platforms. If you invest a bit of time in the research, you'll manage to find a list of new websites offering numerous matchmaking tools and options in addition to the senior dating one.
Is it possible to fall in love after 50 or 60?
It depends on the person's past. If a senior single had traumatic relationship experiences or if he had lost his significant other because of the sickness or incident, entering a new relationship can be psychologically troublesome.
The worst thing happening between two elderly people in a relationship is when they start comparing their present partners with the exes. If you manage to avoid this senseless behavior, you won't have trouble finding your love and developing a strong mutual bond.
Where can I find peers ready to date after 50 and 60?
Wine stores and wine-tasting events;
Art classes;
Dance classes;
Public transport;
Libraries;
Whole foods stores;
Restaurants and family-owned pubs;
Resorts and cruises.
What age makes men the most appealing?
The curious fact is that the majority of women, regardless of age, think that men become charming and sexually attractive after 30. At this age, they turn into mature, full-fledged persons, who know how to behave in society and attract women not only physically but intellectually as well.
There's no upper age border when we speak about the attractiveness of men. It all depends on their attitude to a healthy lifestyle and overall perception of the modern world. Many young women are truly fond of men over 50 and 60, and they have no idea how to explain this addiction.
What are the main physical qualities men find attractive in women of all ages?
It's a rare case when men or women look for specific physical features. A woman should have a relatively shaped body with an accentuated waist. The breasts are attractive, but not as much as the symmetrical face features, well-maintained hair, manicured hands, and plain make-up. Nevertheless, anyone, regardless of the body build and physical peculiarities, can find a partner at any age, thanks to the online dating platforms.
Senior Dating in 2021: Overcoming the Fears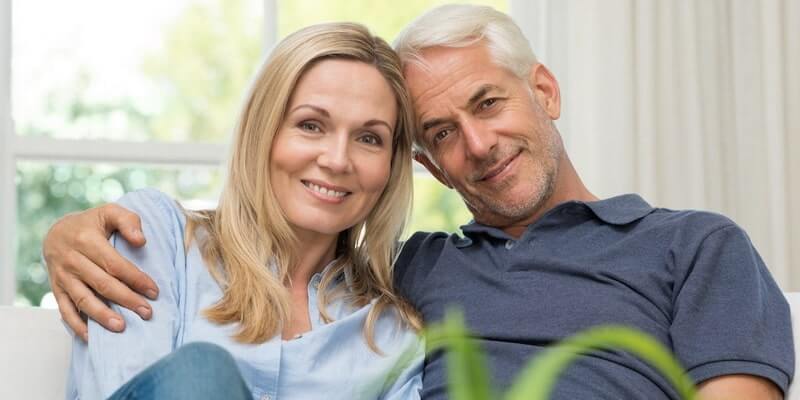 Dipping the toes into online matchmaking is nervous and overwhelming at the same time. There are many things that you might find confusing: security matters, payment issues, difficulty with the applications, identity theft, and more. When you go online, you get exposed to numerous potential trouble.
Don't be scared. Just don't worry and understand that going online does not mean anything will happen to you. It's a matter of safety measures. Senior dating over 60 is as dangerous as dating at a younger age.
You're Not Too Old
Senior women dating, as well as senior me dating, is one of the best times for getting a companion. When someone says you're too old, remember it's nonsense. If you feel like you're ready to share your life with the other person, your voice is right. The latest few years are known for the incredible increase in senior dating requests.
Finally, senior singles have understood that they deserve as much happiness as the younger generation. You have already invested enough energy in your kids and grandkids. It's time to invest time and effort into your personal life. You are not the only senior on the planet! Right at this moment, someone is eagerly searching for a person like you online.
You Can Withstand Scamming
Scamming is a universal problem for all ages. You have to learn several things to make sure you will not fall victim to scammers.
Sharing personal details is the dumbest thing to do;
If you are suspicious about ANYTHING, it's a red flag;
Make sure your first date is arranged at a public location;
If you have suspicions feeling they are not objective, seek for your friend's advice or ask for the support of the online dating website management.
Protecting Your Privacy Is Not a Problem Anymore
Most reputable single senior dating websites do their best to protect their clients' personal information. It's a matter of reputation because no advert works better than the positive safety experience of the customers.
Don't Be Afraid of Being Rejected
Any senior dating service staff member will tell you there's no reason to let yourself down if someone rejects you. Regard it as a useful experience. Don't take it personally because you never know what exactly guides the person you're talking to.
Make up a list of traits you're willing to see in your potential partner and keep on going regardless of anything. There's always a potential match somewhere on the other side of the earth or in the nearest neighborhood.
Be realistic about your expectations and don't overreact if something goes wrong;
Respect yourself and don't be afraid to speak out about your preferences;
Be polite, and don't let yourself insult anyone even if he deserves it – don't assimilate to the other people's senseless actions.
Senior Dating: The Greatest Fear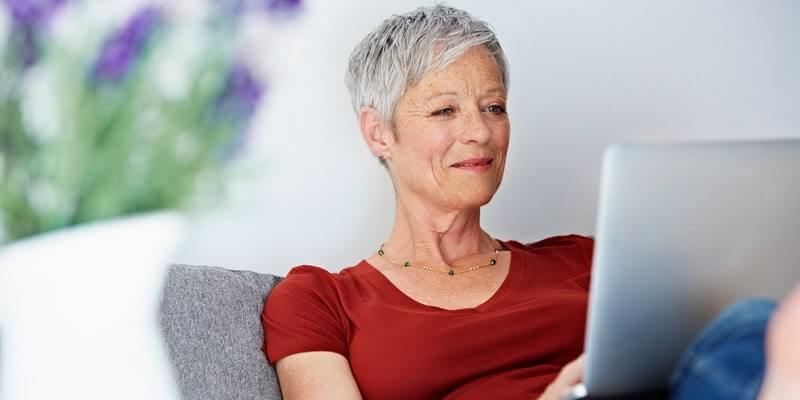 Growing alone is horrible in most cases:
No one will help you deal with the maintenance treatment after surgery or take the medications;
There will never be anyone by your side if you need urgent help in case of emergency;
Dealing with household chores alone is harder when you are of senior age.
Of course, most seniors have children, but they are not obliged to stay by the parents' side until the ends of their lives. Senior women dating ad senior single men are searching for a like-minded partner, which is not only about sex and romance – it's about having a common ground and readiness to support each other when things get tough.
Most women are naturally nervous. They are worriers who understand that being independent at the senior age can be troublesome. She's just like a small business owner who has to plan everything ahead, considering even the slightest potential problems.
You'll have to retire being solo and let someone new in your life to protect yourself physically and psychologically. You shouldn't consider it a burden for your partner, because it's a win-win interaction destined to help both of you live in harmony and safety.
Four Intimidating Issues of Senior Dating in 2021
Being single for a long time gives rise to innumerable subjective worries. These are the fears concerning outliving the money or self-support. Dependence on social and medical institutions is possible, but numerous people are not ready to consider this an option. They are looking for ways to stay independent and happy till the end of their lives, which is reasonable.
If you contact the representative of a senior single dating site and ask him about the most popular fears of senior singles, you'll find out the following:
They are afraid of outliving their money.

Practical people are not willing to outlive their resources. There's almost no way to find out how much money you need for senior years and how to plan the expenses so that you'll have money not only for the basic needs but for traveling and festive pleasant things.

A regular retirement can turn into a burden. Healthcare expenses, taxes, bills, and unpredictable spending can destabilize anyone.

Keep on working – a part-time job will not be tiresome;
Traveling and fund activities can be relieved only if you work at least a little bit;
A bit of part-time working activity will help you stay mentally and financially stable.

They feel uncertain about their health.

Everything depends on present life quality. Of course, if you were neglecting your health eating trashy products and consuming alcohol, you risk having many chronic conditions at a senior age.

Nevertheless, it's never too late to mend. Devote yourself to at least partially active lifestyle with a healthy diet and away from the bad habits.

You can prolong your health with several simple steps;
You won't need to take care of you if you manage to pay for a smart security system with a portable emergency button;
You can afford getting sick of you don't have trouble with medical insurance and stick to a healthy lifestyle.

They are afraid to pass away when no one's near.

You can easily beat this fear by sharing housing arrangements. You can rent a room or a part of your home to trustworthy people and ask them for insignificant help. They will call the emergency if you need it and check how you feel if they don't see you for too long.

Of course, there are more straightforward ways to deal with loneliness. It's not solely about romance – it's about enlarging your social circle.

Regular social interaction is a must;
Don't ignore your relatives (but don't let them benefit from you with no return);
Be a part of the community (join the local clubs, participate in volunteering programs, and join the local neighborhood watch).

Being a part of the community will prevent you from passing away when no one's near. You should be engaged in the lives of your friends and relatives, not to stay alone. Don't separate yourself from society.

They want to be remembered by their nearest.

Most people are sincerely interested in what they leave behind after death. Online dating for senior citizens in 2021 ca turn out to be handy if you're willing to be a change in someone's life. Creating something that people will remember after death means getting in touch with many minds ready to support you now and afterward.

Devote time to thinking about your legacy – something that you can share with the world making it remember about you.
Senior Dating in 2021: Facing the Fears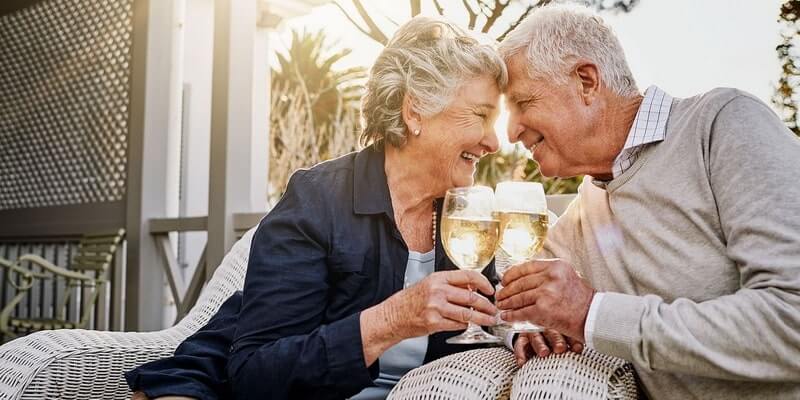 Being a full-fledged personality and live life to the full demands a bit of planning and a lot of responsibility. Being responsible does not only mean sticking to your promises for the others. It's also sticking to the promises you make for yourself. A reputable senior dating website says that the majority of the seniors are dependent on fears preventing them from rational thinking and convenient existence in the online world.
Don't be afraid of going to the doctor – the longer you postpone the visit, the worse the situation will get;
Don't avoid your relatives thinking you're too pushy – you need someone who will call you regularly just to know how you feel;
Don't ignore family events and celebrations held by your friends – it's a chance to find a lover or a good friend if you feel uncomfortable about online senior dating;
Don't underestimate your mental and intellectual qualities – you shouldn't be young to develop and adapt to modern society.
Challenging the fears when you're old is about the way you regard the age issue in general. Every senior citizen dating should understand that he is:
Capable of gaining new knowledge concerning new technologies;
Brave enough to become tolerant and reasonable when it comes to someone else's opinion;
Reasonable when taking the right decisions in tough situations;
Attractive enough to attract the opposite sex;
Interesting and magnetic as interlocutors.
Your fears make you discriminate yourself. Only when you gain a sense of community and understand that all ages matter, you'll find love and understanding among the singles of all ages. Senior citizen online dating is actually happening.
TOP 5 Myths about Senior Dating in 2021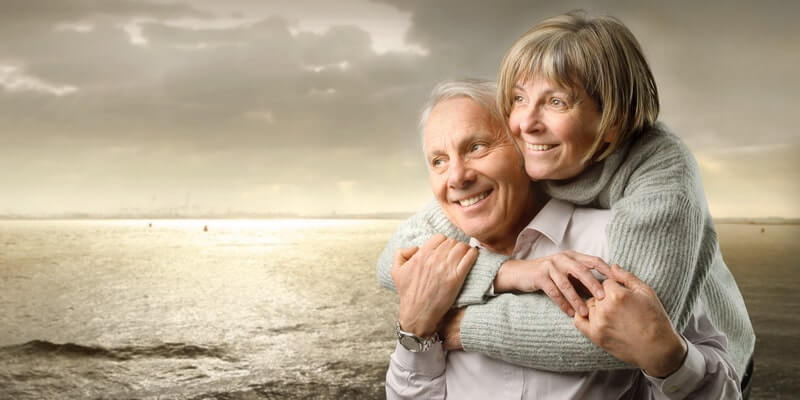 | MYTHS | EXPLANATIONS |
| --- | --- |
| It's a waste of time and money. | Hell no! Senior online dating in 2021 is about communication, interaction with many people from all corners of the planet, and gaining new experience. Contacting anyone on the internet does not mean you're obliged to develop it into romance and passion. Even if you don't manage to find love, you'll certainly find a couple of like-minded friends, which is already a massive achievement. |
| It's a fraud. | It's one of the most spectacular myths. Of course, the number of thoughtless people deluding themselves is still quite impressive. The modern world cannot prevent you from checking the info about the website's reputation. Besides, it's always possible to google for the pictures of your potential partner to make sure the pics are not stolen. Identity theft still exists, but there's nothing more effortless than a five-minute check through google. The management of a senior citizen dating site can also be helpful. |
| It's senseless. | Nope. It's not a senseless game to play. Online dating teaches the senior generation to appreciate their own needs, treasure their abilities, and cherish their needs. Senior dating is about getting in touch with hundreds of people, which will expand your perception of the world and affect your outdated background. |
| It's traumatic. | All interactions can be traumatic, starting from regular communication with colleagues and finishing with intimate conversations with lovers. To avoid the traumatic experience, make sure you have specific expectations from the partner and limit them to a shortlist of no more than 5 points. Remember that if you develop your irritation with a person into a hysterical state, it's all your fault. You've simple exceeded the expectations trying to blame it on someone. |
| It's expensive. | Nope. The choice of options is great. Visiting the local bars and coffee shops is free except for a couple of beers and snacks you'll have to pay for. Joining the local dance and art clubs is not obligatory, but it won't cost you a fortune. Getting the membership of an online dating platform is the most expensive option, BUT it offers a wider range of opportunities, including the fast search of a partner in line with your expectations and security measures. |
Fraudsters are everywhere: in the street, in the shopping malls, in online telemarketing shows, and on the internet. Things that can make you nervous are also everywhere, including your household. Unpredictable money wastes in your local supermarket are as probable as the online financial operations. Remember the following:
No one will cheat on you if you devote five minutes to a little investigation about a person you're communicating with;
No one will steal your ID if you don't share your financial and other types of personal information on the internet and with people, you haven't seen in real life;
No one will steal your money if you don't demonstrate your wealth on your dates and in the communications.
Senior single dating in 2021 is a thoroughly protected process controlled by experienced psychologists and IT specialists dealing with your protection daily.
Senior Dating in 2021: Couch Tips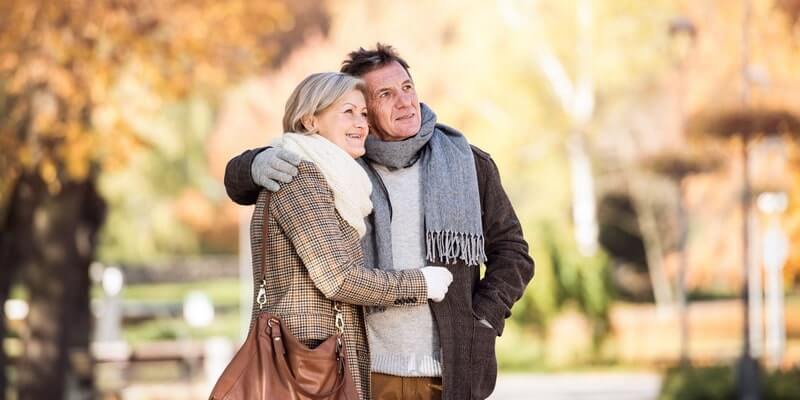 If you finally made your mind to get back to the scene and indulge yourself in the world of online dating in the senior age, it's high time to pass on to some basic things.
It doesn't matter whether you are a divorcee, a victim of an amicable but disturbing split, or the one who experienced a loss. There's always a way to reclaim your life and avoid the daunting experience. We're ready to provide you with a bit of confidence: dating senior people is like tasting the good wine. You'll always remember the aftertaste and never regret the experience.
Fix Your Senior Dating Standards
Of course, your priorities matter, but you should understand whether they are reasonable enough. It's reasonable to fancy healthy people without bad habits. It's also reasonable to be interested in partners with a certain background and education so that you could have enough topics for conversations.
However, it's unreasonable to look for a person without any contacts of the past, with no children, and minimum relatives. Both of you have the past, and both of you will have to deal with it. You are not perfect as well, are you? Well, if you consider yourself perfect at a senior age, you might be too rusty and unprepared for dating senior citizens in 2020.
Your standards must be down-to-earth and reasonable. Opt for the most practical things. It's normal for anyone to look for a partner who:
Looks after his appearance;
Cares about his health;
Respects your opinion and listens to what you say even if the opinions differ;
Has nothing against you communicating with your family members and friends;
Shares at least some of your interests and ready to participate in your habitual life activities if you want to.
You should also remember that anything a person does for you should be reflected by you. You should demonstrate as much care, attention, and affection to your partner as he does. Your ego-boost can spoil everything.
Senior Dating: Don't Overestimate Your Best Sides
It's quite common for the senior citizens dating to think that your well-established qualities are a paragon. That's not true. You've got used to a certain way of life, and your habits can be a disruption for your potential relationship. Keep the following in mind:
Regardless of how intellectual you think you are, you are not perfect – dating a senior person at your age means dealing with peculiarities of character and demonstrating tolerance to the other people's views on life.
Don't think you'll manage to tame anyone. You've been communicating online for about a month, and you already know enough about your character traits. If you fancy the person from the exterior but feel like the behavior and habits are not acceptable, agree with the fact that you will not manage to change it regardless of how much life experience you have.
You're not the wisest person on the earth regardless of how much professional and social experience you have. Embrace your intellectual differences and learn new things from each other while sharing knowledge. Use what you know as conversation topics but not as signs of excellence.
Senior Dating: Sex Tips
Singles involved in senior dating online in 2021 might be hesitant to enter a relationship because of the sex issues. You should remember the essential details not to live in line with your misconceptions:
Anyone can get pleasure from sex regardless of age. Such things as ED and PE can occur in people of all ages. Numerous senior men and women agree that the pleasure from penetrative sex is as enjoyable as at a younger age.
Discuss the matter of sex beforehand. There's no need time to lose on hints and senseless conversations.
If you're unable to have kids because of the age, it doesn't mean that you are safe from sexually transmitted diseases. Don't forget about the basic protection while having sex with anyone. Visiting the gynecologist is also a must.
Senior Dating in 2021: Conclusion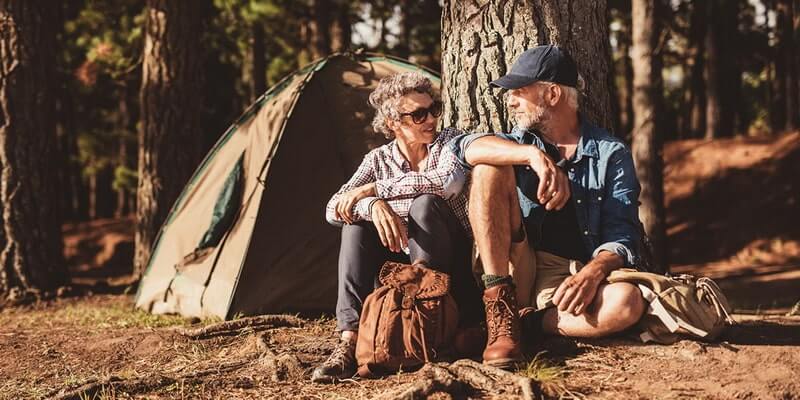 Dating a senior person is not as hard as you might think. The essential principles look like this:
Be careful with the expectations. Limit them as much as you can because there's no person in this world that will match all your expectations. Opt for the basic issues and cherish your differences because they make your relationship develop.
Don't show off your knowledge. At least at the very beginning of your interaction. Your interlocutor might think you're a narcissistic bore.
Demonstrate tolerance and patience. Your potential partner has relationships of the past, as well as the active family members who will always be a part of his life. You should understand that these people will never disappear from his routine. You do have the same with your family members, friends, and co-workers.
Be prepared to have some fun. There's no need to follow someone's advice if you think you're ready for lovemaking or friendship. Please, make sure you stay away from the stereotypes. Forget the gender issues, and don't forget that age is not a stumbling stone. All limits are deeply stuck in your head.
Senior dating might feel exhilarating, and it demands bravery. If you are suspicious about it, there's nothing wrong if you decide to consult a psychologist who will explain everything to you. Here's a short list of rules to follow:
There's no need to rush into romance and sex;
Share your experience with one of your best friends and family members just in case if you make a mistake that you don't see;
Never accept your first date within your living space – public places are a better option;
Senior dating implies caution – if you feel like something is suspicious you might be right;
Senior dating is more convenient because of the absence of games and excessive emotions.
Senior dating is like fishing. You'll only manage to catch something worthy if you are careful about the methods. The more you risk, the more chances you get.
Remember that you should never get used to anyone's unpleasant issues. If you're already trying to do it, it's not a relationship – it's another way for you to settle.
Senior Dating in 2021 Is Highly Popular. Why? Let's See.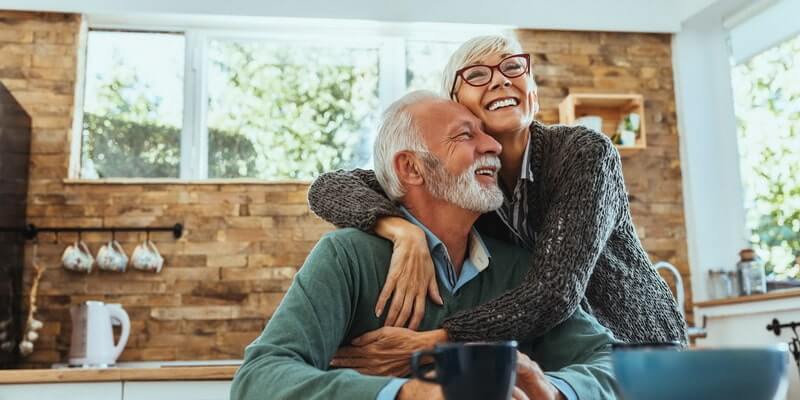 The main senior dating tips are about staying calm, polite, and not interested in her past.
Guys looking for a relationship with a senior woman need emotional stability. They are sick and tired of younger girls triggering the guys' emotions with senseless behavior.
Besides, dealing with a senior woman means walking in the same direction. If a man is interested in a senior relationship, it means that he does not want to waste time on excessive romance and courting. He wants to start something precious bypassing emotional worries and troubles leading to a successful relationship.