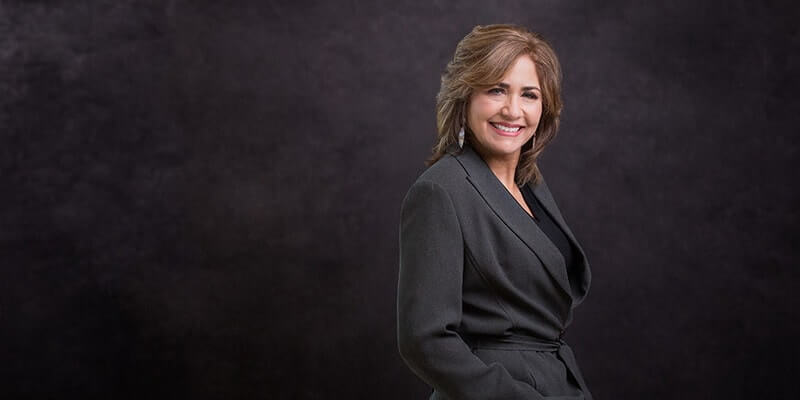 Age is just a number, and there's nothing wrong if a mature woman looks for a new partner to date with. Besides, it's getting popular among young men to search for pretty matures in to build a stable and meaningful companionship.
Dating mature women in 2021 is very advantageous and profitable for family-oriented men looking for emotional and psychological support. A female like this will become your soul mate, your friend, and your devoted family member. There's something you should take into consideration if you're new to online dating. If you're not sure whether you're ready to start a relationship with a mature woman or not, keep the following in mind.
Mature Women Are Independent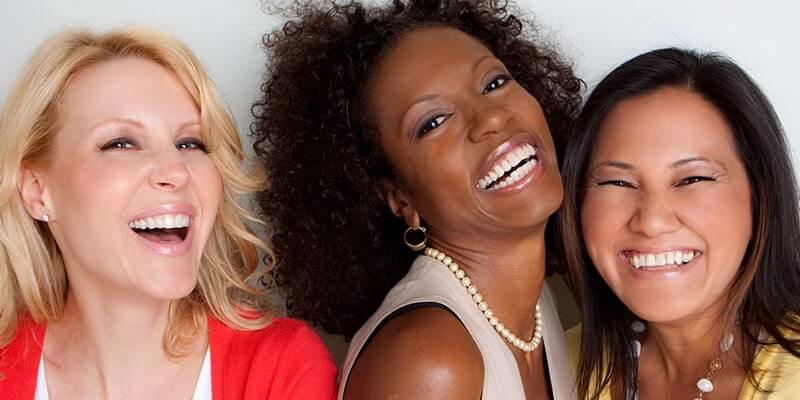 It's one of the most appealing qualities of mature women dating. Most of them are not looking for wealthy partners. They search for the companionship that should bring more benefit than financial stability. A woman in her 40s:
Has strong family bonds but does not need to devote too much time to her relatives;
Has a stable job and financial income;
Does not need to be impressed by anything;
Has objectives to deal with;
Understands what she wants from her life.
Pretty matures have a sufficient life experience. They've already been through some bad things and good things, and you will be able to find something new with a partner like this. It's a reliable personality who does not need to deal with hints and vague remarks. With a mature woman, you'll always know what to expect and how to behave.
Dating online always brings benefits. But what if you're on the verge of getting in a serious relationship with a mature woman? Read further to find out more.
Mature Women Are Responsible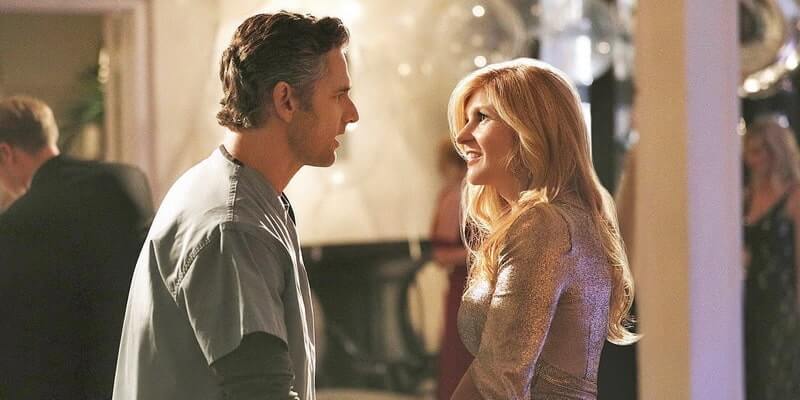 Dating mature women in 2021 implies a mutually responsible interaction. A mature woman knows how to deal with responsibilities, and she is not too emotional to take care of her troublesome life issues on her own.
She knows that her life should follow some rules to be stable and productive;
She understands that a healthy relationship is more than physical affection;
She believes that both partners are responsible for the prosperous future.
Experience is the best teacher and pretty matures realize it. They have already interacted with indecent partners unable to sustain a healthy relationship. Besides, They've been through a lot of weak interactions with people in general. It taught them to learn how to communicate and how to choose the right people to interact with.
The best thing about mature women is that they accept their faults. They don't find it hard to apologize when something's gone wrong because of them. Being passively aggressive in non-productive for them because it takes too much time. They prefer thoughtful conversations and discussions. Petty fights and senseless arguments are rare with them.
Mature Women Dating in 2021 Are Smart & Appealing
Maturity adds up a lot to the general attraction of a woman. She has had sufficient time to understand her nature and know herself.
She feels comfortable with her style;
She knows how to use body language in the right way;
She intuitively says the right things and uses the proper tones in her voice to sound right.
Maturity brings many benefits. An experienced female:
Understands how to use her sexuality;
Knows how to treat a man;
Uses fewer words and more action.
The independence of a mature woman is what makes a relationship flowing. Most men agree that relationships with older women were the best ones they've ever experienced.
Dating Mature Women in 2021 Means No Playing Games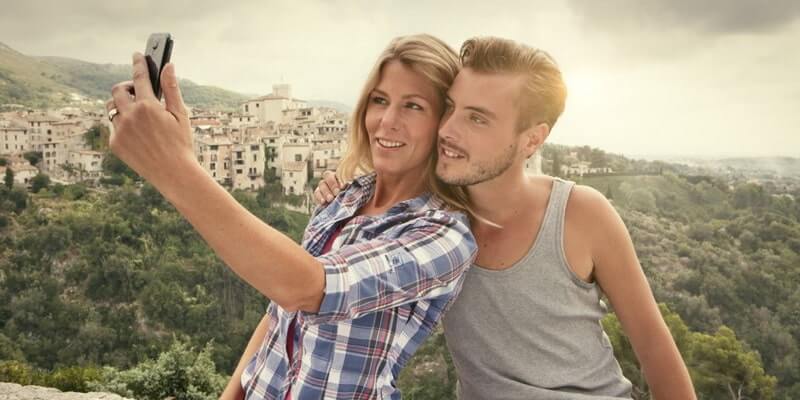 The thing is that a mature woman has experienced enough to understand what she wants from life and how to get it. If you stand on her way, you'll immediately be given the cold shoulder. You'll have to be in line with her expectations because her character is already formed. She takes the right steps in her life, and she is not ready to compromise anything.
Even if she's genuinely in love, she will never let you affect her life and alter her individuality. She doesn't need an instructor. She's in search of a helping hand and a matching mindset. It's easy to push the boundaries when you're in a relationship with a younger lady. It's the other way round with a female who is older than you are. You'll have to:
Accept that she has friends;
Become a part of her regular life without trying to change it;
Take care of your responsibilities;
Be helpful and supportive;
Stay calm and thoughtful, even when the situation gets too emotional.
It doesn't mean that a man should become an attachment. A mature woman will treat you entirely the same way accepting your personal space, your friends, and your professional responsibilities. You'll have to learn to be mutual without trying to change your partner. You'll have to start behaving maturely. It is called mutual respect.
Here's what you should stick to while dating mature women in 2021:
Enjoy your life;
Forget about irrational arguments and complaints;
Learn to be mentally healthy and patient.
Honesty Is Their Best Policy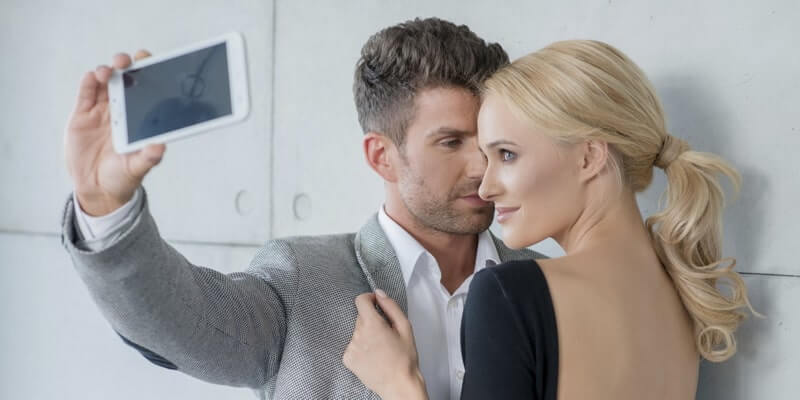 Mature women are mostly host and straightforward. It's hard for them to keep their worries and thoughts hidden for a long time because it's senseless and counterproductive. They are young enough to live their life at its full, but they are wise enough not to spend time on irrational reflections and worries. Be prepared that a mature woman:
Says what she thinks;
Does not choose a particular time to share her fears;
Never tries to make the situation look better than it is.
When something's going the wrong way, she will speak out and express her position. Be ready to stand your ground if you think she's not right. If you don't have a sufficient amount of arguments to make her rethink the situation, you'll be dropped out of this relationship.
It's hard to learn to be honest and reasonable. Nevertheless, as soon as you learn not to lie, you'll find out that communication between men and women is simple and enjoyable. Mature women for dating are ready for everything if you are ready to express your thoughts clearly, demonstrate sincerity, open-mindedness, and mutuality. This rule works with women of any age. Nevertheless, it's the main one when you deal with mature women dating in 2021.
They Love Men the Way They Are
They are old enough to understand that age does not mean domination. Independent, mentally strong, and professionally accomplished women:
Respect you for what you are and not for what you can give;
Do not ask you for financial support unless it's crucial (even in this case she will compensate you for the expenses);
See your personality and enjoy your way of thinking and background.
Mature women enjoy communication with people of all ages. They know that they can learn a lot from younger men and women. That's the reason why they know how to listen and be respectful to you.
Mature Women Are Grateful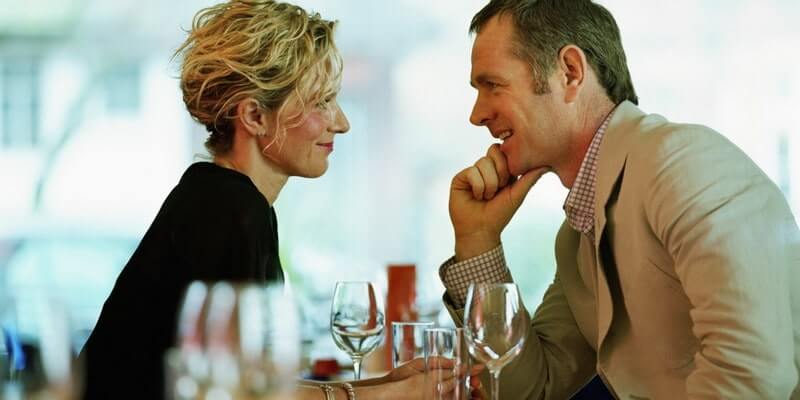 They understand that you don't have to accept her age and her individuality. It's not hard for a self-assured man to find a young partner and alter her personality the way it's convenient for him. But when a man is brave enough to accept a well-established female character, he gets a lot of respect from her. If you manage to become a thoughtful partner and a supportive man by her side, she will:
Accept your opinions even if she does not find them appropriate;
Take your position into consideration while making plans and arranging events;
Ask you for advice while buying something or making changes around the household;
Help your family members and close friends when needed;
Let you spend time with your pals and colleagues without asking senseless questions and expressing suspicion;
Trust you when something disturbing happens.
Nevertheless, if you undermine this confidence in you, you'll have difficulties restoring your reputation in her eyes.
They Are Great Knowledge Sources
Emotional intelligence of pretty matures is one of the most powerful tools for building mutuality. It works not only with men but with the other women as well. Mature people do not succumb to senseless feelings and irrational emotionality. It's mainly the case of mature women. They are:
Introspective. When something goes wrong, they analyze the situation looking for ways to change it. They improve themselves by getting through hard times and use it as an advantage when similar situations occur.
Observant. They learn by watching other people and repeating their positive experiences while avoiding unsuccessful ones.
Curious. They ask questions when they don't understand something, never trying to look like they know it. They don't try to look smarter than they are – they learn to be smarter over time.
Aware. They have no desire to get through the unpleasant experiences again trying hard to avoid them with their wiser and more thoughtful actions.
They Know How to Be Team Members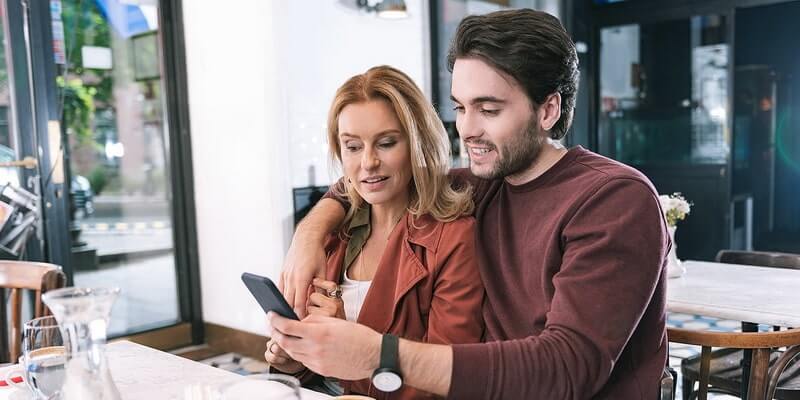 Mature women understand that getting through hardships in a relationship means teamwork. They do not prefer to be leaders in a relationship. They don't want to be controlled as well. Each of you should bring a sufficient amount of effort in a relationship to help it grow and develop. A mature woman will:
Become a confident and reliable partner able to make decisions and re-educate herself when needed;
Support the initiatives of her partner and help him find more appropriate and reasonable solutions;
Help you improve and change your life for the better without altering your vision of the world and your emotional characteristics.
Psychologists are sure that our self-development depends on people in our social circle. A sensible and dedicated woman in a couple may become your only right way to the world of healthy communication and self-realization. She's not perfect, but she's been through a lot of things to be able to deliver a long-lasting and a profound relationship. You don't have to please her. You'll only have to respect her.
Mature Dating Means Changing Your Way of Thinking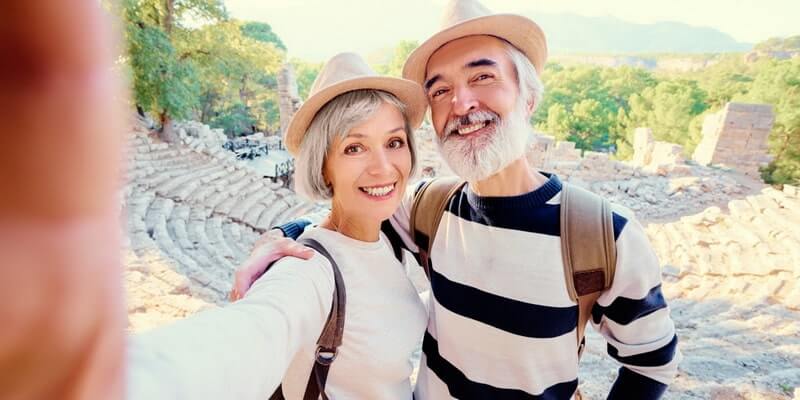 Dating with mature women over 50, as well as with the senior-aged men, does not have any significant difference from the same process at a younger age. If it feels too complicated for you, it means that you do have some predisposition to the false perception of relationships in senior age.
It's common for average mature women in 2021 to consider themselves unworthy of new relationships. It's one of the most habitual and offensive stereotypes among beautiful sexy mature women from Russia, Ukraine, and other Slavic countries where relationship development for people over 50 is regarded as something vulgar and obscene.
If you're a socially active man from one of the western countries, you might be surprised to know that:
There's a great number of incredibly sexy mature women with good education and career opportunities who prefer to live alone, communicating only with their family members and good old friends.
Many representatives of the younger generation feel suspicious about strangers trying to get in touch with their parents. They remain one of the main obstacles to the happiness of their parents.
Mature women over 60 and more also feel suspicious about online matchmaking services. It partially happens because of the insufficient digital literacy and partially because of a great number of fraudsters on the web.
The prevailing number of Russian mature women are very conservative. When life circumstances force them to stay without a partner, they prefer to invest their love, care, and emotions in their children and grandchildren. They devote much time to their hobbies without even paying attention to the possibility of building romance with anyone.
They feel like they are no longer suitable for romantic relationships and intimacy. They ignore their sexual needs, which is a great mistake. Even if they are fit mature women, they forget that the presence of a soulmate in their lives and in their bedrooms brings physical, mental, and emotional health.
If a beautiful mature woman is looking for romance, it means that she:
Managed to change her way of thinking;
Understood that her personal needs are as important as the needs of her family members;
Rejected the opinion of her blinkered neighbors and co-workers and decided that matchmaking in this age has nothing to deal with obscenity;
Restored her self-esteem and finally evaluated her positive qualities;
Improved her perception of the world and became open-minded and ready for new discoveries and revelations.
Mature Dating: Teach & Learn to Be Brave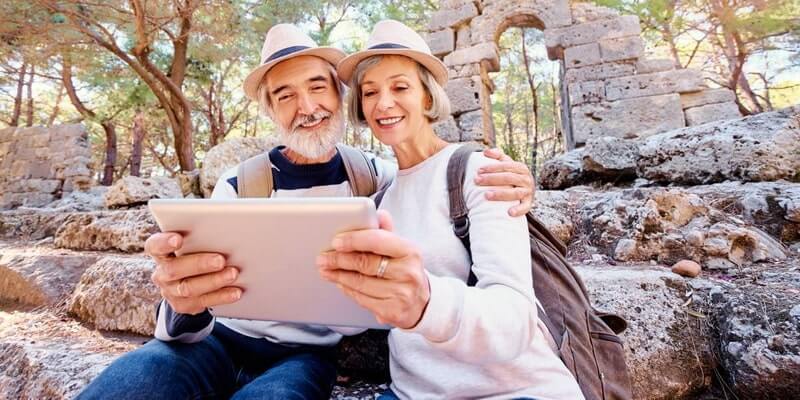 Courting beautiful mature women is a win-win process. The best mature women will help you learn new things and have new experiences because they are:
Resourceful because they've been through many circumstances;
Frank because they understand that a relationship should be enjoyable and not time-consuming;
Reasonable because their knowledge is based on real events and experiences.
The most important thing is that mature beautiful women, ready to date with you, have finally learned to be brave. They are clear about their intentions and don't try to hide anything away from potential partners.
Of course, they might be shy on your first dates, but it won't last long. Hot mature women in 2021 already know how to please men and enjoy a relationship thanks to the information in the advanced media resources and social networks. They are appealed by the possibility to find a man:
Belonging to the same religious confession;
Having the same views on life and relationship development;
Dealing with the same profession;
Having the same level of education.
The internet has brought many opportunities to these mature sexy women, thus making them more decisive and persistent. If you're still uncomfortable about going online to find a new partner, we can assure you that mature ladies online have already made their mind about what they want. Their willingness to become a part of a romantic bond will inspire you for further communication.
Mature Women in 2021 Change Your Perception of Love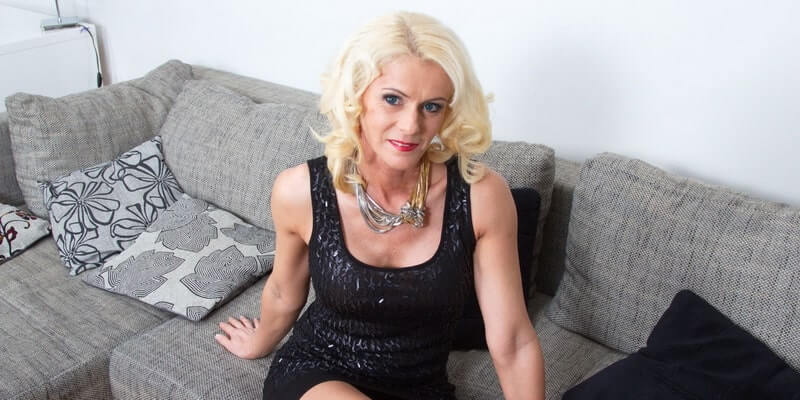 If you're a younger man interested in mature women dating, you're probably looking for someone, who:
Shows less drama;
Demonstrates reasonable behavior;
Knows how to tame emotions;
Understands the importance of mutual support;
Wants to be financially independent and evenly share the family budget.
If you're sick and tired of dealing with young ladies demanding excessive attention and showing off unreasonable behavior and financial illiteracy, a sexy mature woman will be a flawless choice. The only advantage of a young age over senior one is the physical aspect. Younger ladies are mostly attractive and healthy in comparison with the elderly generation.
Nevertheless, you'll be pleased to know that the majority of online matchmaking platforms can help you find a hot mature woman in line with all possible preferences:
Hair length and eye color;
Height, weight, and body build;
Religious preferences;
Health conditions;
Education and professional qualities;
Hobbies and interests beyond work;
Number of family members;
Nationality;
Skin color.
All these things seem to be pretty appealing, but still, we advise you not to get locked into your fetishes and fancy things. Hot sexy mature women in 2021 will change your perception of love, romance, and relationship in general.
You'll finally have more personal space. A reasonable single woman will never make you spend all your time with her and accompany you wherever you will go. She can also get tired of people, understanding that the best medication for tiredness is to spend some time alone.
You won't have to chat too often. Gorgeous mature women are fond of signs of attention, but they will never be offended if you don't send hundreds of lovey-dovey messages to her daily. Moreover, if you overindulge your distant interaction with the excessive amount of love messages, she will be annoyed.
You'll see that there's no need to be the only one responsible for a relationship. Love is not only about chemistry. If you're willing to spend a significant amount of time with a person, you should stick to mutual responsibilities. A hot mature woman won't make you go nuts with financial matters and household responsibilities. She understands that even the distribution of responsibilities gives the potential to a harmonious relationship.
Hot mature older women have already been young. They understand life better through the prism of their experiences. They made mistakes, and they had troubles in relationships, they learned new things through hard work and mental development of themselves. Now they know that:
Both partners in a couple deserve even amount of attention from each other;
Both partners are responsible for the practical side of a relationship;
Both partners have friends and family, and your contacts should be evenly doubled.
A Mature Woman Is a Source of Energy
Old mature women serve as great psychological support. They will charge you with positive thinking because they understand it's the only way out of any situation. Regardless of the number of failures you experience in life, the only thing you can do is go further. Real mature women will:
Help you stay away from unwanted arguments because a quarrel has never been an effective solution to any problem;
Encourage you to become a more straightforward person because hints and lies destroy trust and make you waste your time;
Embrace your flaws willingly because they understand that they are not perfect as well.
You'll never feel uncomfortable about such insignificant flaws as your appearance or habits you might find awkward. A mature sexy woman will treat you as a whole personality, never trying to change you and your way of thinking. You'll never be bored or feel insecure about what you do and say. If a lady like this makes her choice, she will never regret it because it's been a reasonable solution.
Her positive energy will concentrate between you two, and you'll be amazed at how this positivity improves your professional and social life.
Pretty Mature Women in the Society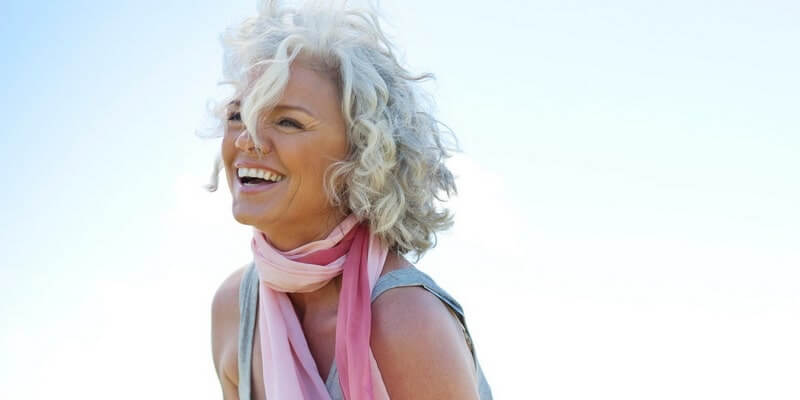 Pretty mature women in 2021 know how to look and behave in modern society thanks to the impact of the media and social networks. They learn how to interact with the world using not only their knowledge and cultural background – the internet provides them with a sufficient amount of info about the world.
These women are no longer affected by propaganda because they know how to use informational resources. They learn to communicate with the world through mobile applications and matchmaking platforms on the web. As soon as these interactions are no longer limited by anything but the distance, mature older women are:
Tolerant. They don't put special emphasis on the peculiar characteristics of people of all ages trying to promote their vision of the world as a universal truth. They've learned to accept people of all nationalities, genders, and sexual preferences. Wise people never judge anyone basing only on their own vision of the world. Being blinkered is no longer normal among attractive mature women.
Advanced. They are interested in fashion trends, understand the importance of digital literacy, and regard social interactions with people of all ages as possibilities to gain new experiences.
Supportive. You'll never feel alone at a business party or an official evening accompanied by a woman like this. She will proudly hold you on your arm, talk to your colleagues and co-workers, and show off her best qualities starting from the way she looks, finishing with the way she smiles.
Mature Single Women Are Smart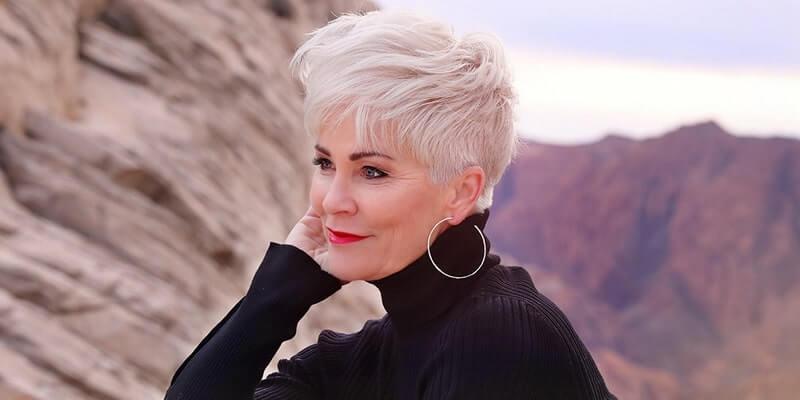 Intelligent, mature single women realize the fact that sanity is crucial in all spheres of life. That's the reason why she will:
Never blame you for anything unless she finds out all the details of the situation;
Never argue with you in public spaces even if you are wrong (however, you'll still need to discuss everything on private, and it will be a serious conversation);
Never make you do things you've never been through in your life.
Every single issue will be discussed and analyzed before you proceed with the solution. If you're not ready for thoughtful conversations and like-minded interactions, mature dating is not for you. Want it or not, senior people have a more massive background than you do. Of course, some of the things they say and do might seem awkward to you, which is normal if you're a young man or woman.
Nevertheless, an interaction like this will be an uncommon experience you'll never regret. There's so much you can learn from each other! Share your knowledge and invest mutual efforts in self-development. Even if this relationship ends, it will still be useful for both of you.
Mature Women in 2021: Sexy or Not?
Hot or not? It entirely depends on the appearance preferences you fancy. You shouldn't think that women over 50 look like mommies demonstrating no interest in fashion and fitness. Have a look at the profiles of mature women seeking men on any of the online matchmaking platforms. You'll be thrilled to see that dating platforms and applications will help you find:
Curvy and thick mature women keen on sports and active lifestyle;
Mature Asian women who have a tendency to look younger than they really are;
Mature Russian women, as well as the senior ladies from Ukraine ready to become your life partners and caring friends;
Mature singles women from any country of the world and of any ethnicity you might fancy.
Senior age has nothing to do with the faulty appearance. Beauty lies in lover's eyes, and all you can do is to be patient while searching for your potential destiny online.
Mature Women, Mature Men: Tips for Singles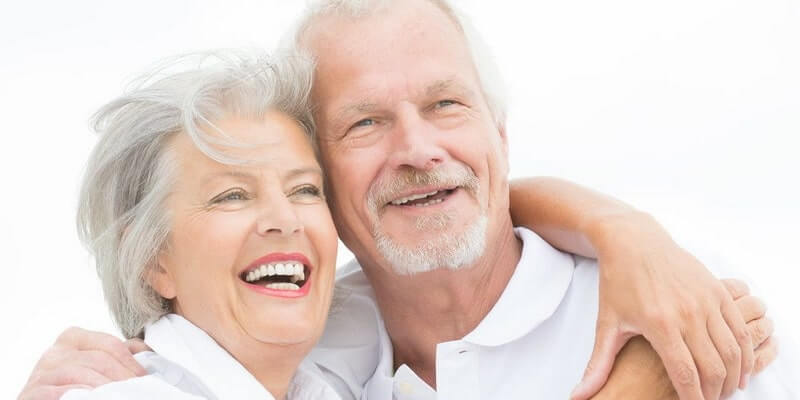 Dating after 50 will leave you satisfied if you stick to the following basic steps:
Love yourself. It's especially crucial if you're a divorcee or a widower. You should find peace with your inner self and learn to be comfortable with who you are. It means that you should accept your flaws without forgetting about your strengths. You should understand the value that you can bring to your potential partner. If you don't know what makes you valuable, you won't make older mature women get interested in you.
Forget your past. If you only stick to the list of your past relationship experiences, you will never find your perfect significant other. Don't compare your potential partner with your partners of the past. If you get deeper into your reflections, you'll understand that even your partners of the past were not perfect. Pick out only three adjectives you would describe your partner with and don't get over this list. Otherwise, you can miss a very beneficial relationship.
Consider your beliefs. One of the hardest things for mature men in meeting mature women is controlling your misleading beliefs and suppositions. If your attitude to relationships sticks to specific dogmas and rules, your chance of finding a reasonable partner in a senior age will get weaker. Limit your beliefs and conceptions of romantic or non-romantic relationships to the minimum. Accept the fact that they can be misleading because this world is too big to be in line with the ideas of only one person.
Don't wait. It doesn't matter whether you're a man willing to meet mature women or vice versa – dating in this age is not a chase. Well, dating at any age shouldn't be a chase. Both parties of a potential relationship should be proactive. Ask questions and socialize. It doesn't mean that you should actively seek your partner – proactive conversation online or in real life will boost up your social skills, thus making you self-confident.
Dating Mature Women in 2021 Means No Dominance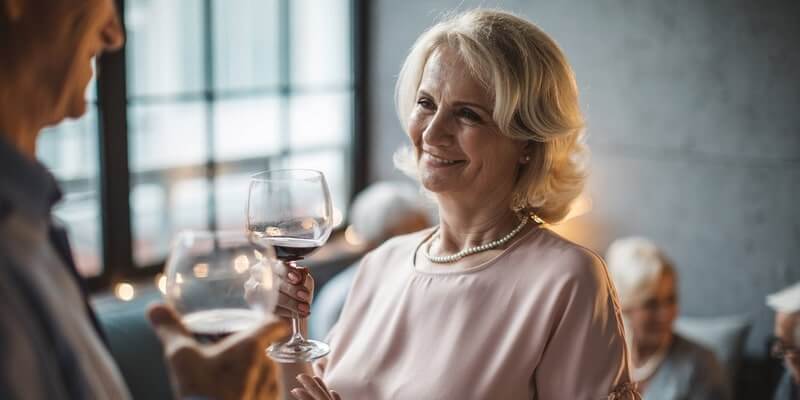 Dating mature women in 2021 does not mean searching for someone who will control you like a strict teacher. Senior women going online look for soulmates. They are more flexible and know how to interact without unwanted pressure.
A gorgeous mature woman dates for romance. If she goes online, it means that she's ready to leave her baggage behind to give way to a new feeling. Yes, she will be practical to such an extent that you won't even notice. She will not try to command you.
Lovely mature women are mostly realistic about their expectations. They can only put their feet forward to encourage you to show your real personality.
Mature women looking for men online are proactive, but not oppressive. In most cases, they promote open conversations. They literally date like grown-ups who don't have time to waste on vague hints and irrational emotionality.
If you're a younger man on the verge of having a relationship with a mature woman, you might feel dominated at first. However, this happens because you cannot differentiate between dominance and sincere interaction. If you're not ready to give prompt answers and be decisive in a relationship, you will always feel like someone dominates over you, but in fact, it's only your personal illusion.
Single Mature Women Are Independent
Even a mature Asian woman tends to be independent in a relationship, regardless of her cultural aspect, where male dominance is crucial. Modern world demands modern solutions, and Asian mature women, as well as single seniors from all continents, understand that a relationship will never be satisfying without:
Financial stability;
Emotional health;
Frank conversations;
Prompt and reasonable solutions to the problems.
Independence of senior women is expressed through their abilities to:
Earn as much money as it is needed for her and her family members without trying to look for someone ready to pay for her needs;
Solve her professional and personal problems without involving her partner in it – she understands that emotional health in a relationship entirely depends on the ability of the partners to face hardships and beat them in no time;
Find the courage to make abrupt solutions in tense situations even if it's something unprecedented;
Find the right words to express her thoughts without leaving anyone guessing what she means – frank conversations make a basis of a romantic bond.
Mature Hot Women: Pros & Cons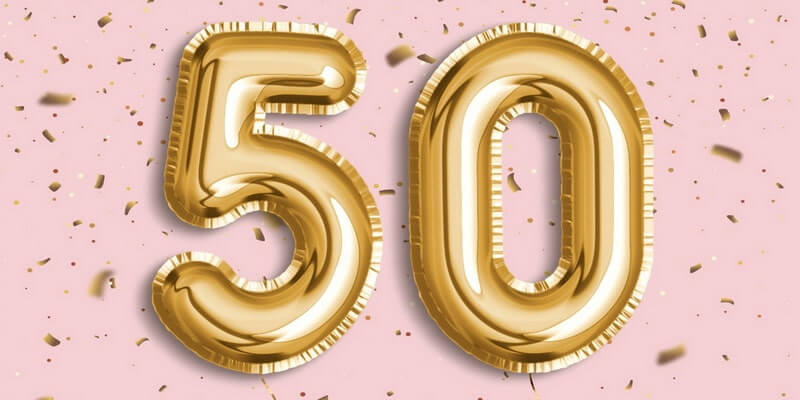 | PROS | CONS |
| --- | --- |
| Experience and knowledge in many spheres of life. | Their experience might make you feel you need intellectual development. |
| Financial stability and readiness and self-sustainability. | Mature independent women might have unpleasant secrets and past happenings. |
| Promptness in everything, starting from conversations to planning. | You'll have to become extremely accurate in talks and plans. |
| Tolerant of the drawbacks of the potential partners. | They will make you learn to be yourself and accept your imperfections. |
A pretty mature woman will boost up your self-esteem, and you'll have to learn to be better and more mature yourself. They'll always find ways to keep you interested. If a younger woman is waiting for you to be proactive and dominant, a senior woman will regard you as her equal. Relationships have no borders or age limitations. You simply have to learn to be the real you, and the better you.
How to Charm Cute Mature Women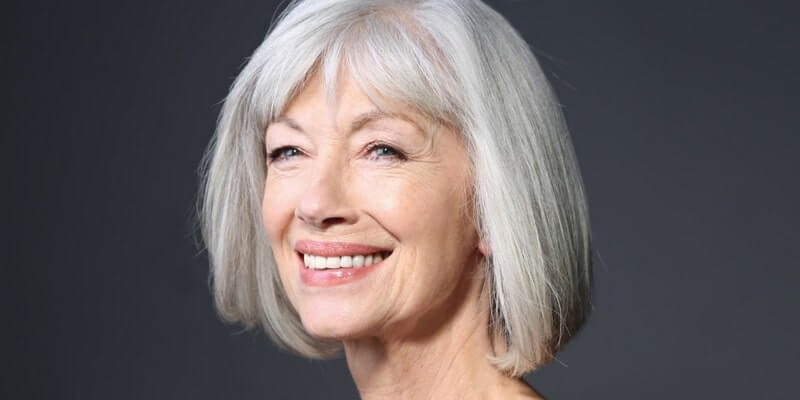 Courting mature Ukrainian women, as well as any women of the world, is not science you'll have to cram. If you've already arranged a date with one of the curvy mature women, it's time to consider the following things:
Make sure you're dressed appropriately. Regardless of your age and body build, the best way to have a good and thoughtful dialogue with a person is not to put emphasis on your looks.
Do you have several prominent tattoos and piercings? You can warn your interlocutor that you have ones, but don't show them off on your first date – your aim is to find out more about each other's personalities first.
Avoid bold colors – stick to the neutral palette in your clothing. Do you have unusual hair colors? That's not bad, just make sure you don't have an aggressive hairstyle.
Make sure your clothes are neat and clean. You should smell good, but don't overdo with perfume, especially if your deodorant has a strong smell.
Don't wear anything that might make you feel uncomfortable. It means that you shouldn't buy new clothes just to produce an impression. Wearing something that you haven't been wearing for years is also not the best option. Choose something plain and convenient. Just make sure it looks smart.
Don't be too formal.
Make sure you have something to add to a conversation, especially if you're dealing with sexy hot mature women. Believe us, these ladies can be nonetheless charming than their younger counterparts. You have to be prepared for a dialogue before you arrange a date.
Make up a list of things you would like to know about her and keep it to yourself so that you can use it as a cheat sheet when visiting the bathroom.
Study her profiles in the social networks – they can tell a lot about her hobbies, favorite ways to spend time, and her friends.
Stay away from the mindless chatter. Aim at thoughtful exchanges destined to reveal your personalities to each other.
Always ask to explain things if you feel like you don't understand what she's talking about. This will show you as a polite interlocutor. Anyone likes to be listened to.
Date Mature Women Wisely: Emotionality & Psychology
If you're a younger man, you should keep your emotions under strong control. Taming your character is probably one of the hardest things when it comes to interaction with mature women. People over 50 are level-headed, and your excessive emotionality can easily spoil everything or produce the wrong impression on your potential partner.
Mature blonde women of all nationalities usually have the same behavioral characteristics – they say what they mean, and they mean what they say. Don't look for the hidden pretexts. You'll find none.
Mature women are not fond of guys unable to control themselves in conversations. All outbursts you produce publically will produce the worst impression on her.
Flirting is allowed and welcomed. Flirting always looks cute and appealing if you manage to avoid vulgarity and cheesy remarks. Be careful with the dirty jokes unless you find out more about your mature lady. Mature dating is not a minefield, but being careless may result in losing a chance to build a strong bond with a thoughtful and intelligent woman.
Mature Women Dating in 2021 & Sex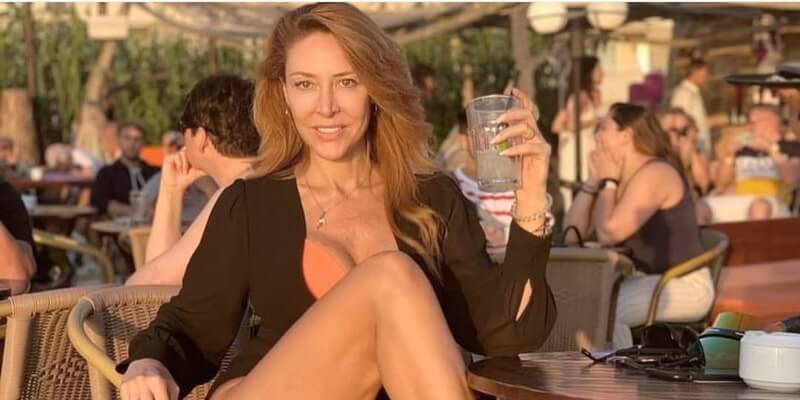 We've already discussed the sexuality and sexual appeal in general. But is there a possibility to have a good time between the bedsheets? Well, if you're a self-confident man who does not suffer from sexual health problems, you'll be glad to know that more than half of senior women dating search for regular intimacy with caring men.
Make sure you are straightforward about your sex expectations before you accept a woman as a partner. If you feel shy discussing these things eye-to-eye, mention your interests while text messaging. Everything should be considered so that no one gets disappointed in the future – you don't need to waste time on mutually unsatisfying relationships.
Ladies of all ages can get physical satisfaction from sex. We mean that a sexy mature woman can experience orgasms as well as a woman of any other age, even if she's through menopause. Don't regard mature women as unable to get sexual pleasure.
Your age does not mean that you can stay away from sexually transmitted diseases. Protection is a must at any age.
Sex is not a sin if it's a mutual impulse. Regardless of your age, you should be polite, honest, and open with your partner. Don't limit yourself with anything if you're a healthy single looking for something more than a friendship. A relationship is a tight bond that should be fixed on all levels: spiritual, emotional, and physical as well.
Mature Dating: Why Is It Worth It?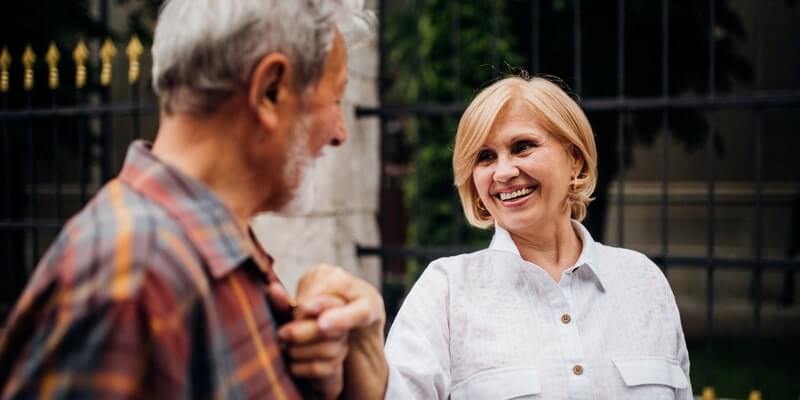 It's normal for a mature man to fancy an older woman. It means that he does not want to waste time on drama and pass it on to the relationship as fast as possible.
What makes a relationship with a mature woman so convenient?
She does not need an over-emotional partner. She wants bold communication with a man with well-established values.
She wants to have an even share of responsibilities within the household. You don't have to be a breadwinner – you have to invest as much effort as she does in your everyday routine life.
Dating Mature Single Women in 2021: Bottom line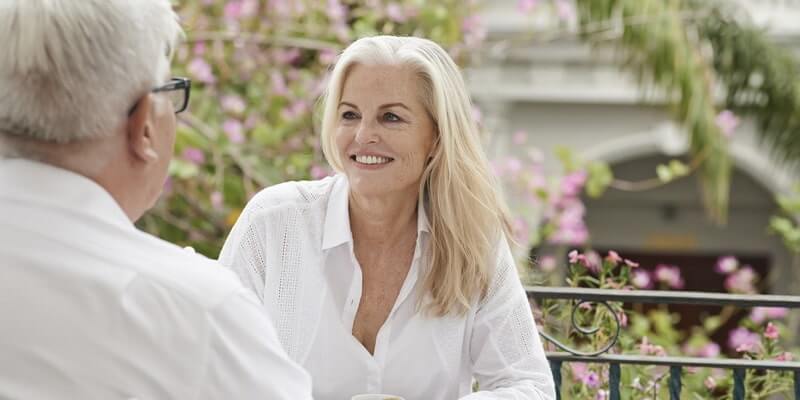 The best senior dating advice we can share is being straightforward about your expectations. Older generation is not willing to waste time on senseless conversations destined to produce impression.
A mature relationship is possible with a person of any age. Senior-aged partners are beneficial in many cases because they are clever enough to commit. If you're a young man feeling too smart for your generation, dating a hot mature woman can save you from loneliness and constant misunderstanding of the young.
Be brave. Say yes to your desires and potential opportunities with mature women.
Don't be too touchy when you get a knockback. Being too personal about breakups is senseless – finding a match is like scanning a pile of jigsaw puzzle pieces in search of the unique one. You'll always find someone coinciding with your preferences if you don't stay thin-skinned.
The best thing you can do with your past is to forget it. Are you a sad widower? Remember that you'll never benefit from dating if you keep comparing your interlocutors with your former partner. Did you have a painful relationship? Don't let it generate misconceptions about relationships in your head. Go with the flow, and all else will follow.
Your ability to persuade a sexy mature woman to become your partner for life may become your greatest achievement. It's hard whether it will lead to romance, marriage, or regular friendship, but it will still be one of the most rewarding experiences.