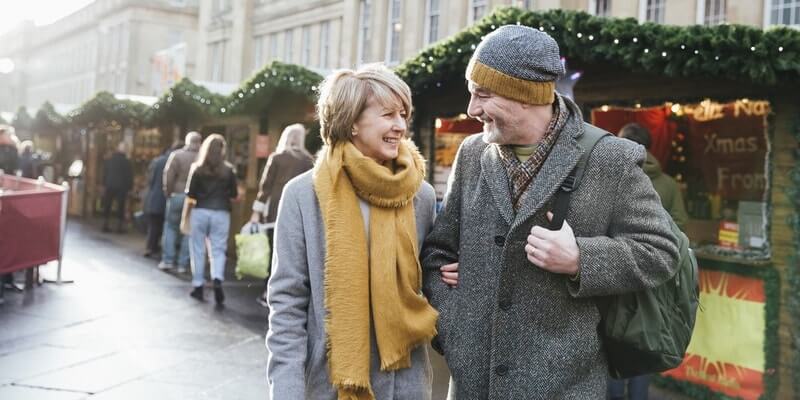 Keep in mind that you're not an only person over 50 looking for a meaningful relationship. Numerous singles of your age are looking for dates and relationships. When you're fifty, it's normal that you get into a situation when you haven't met anyone for love and romance for a very long period of time. You are not alone in the Net. All of us get older and all of us need love and affection.
Internet Opens the World
The problem of seniors is a very narrow social circle. They don't have a lot of possibilities to make friends and especially lovers. As soon as a senior woman or man manages to create accounts at various online dating websites, the social circle gets wider. There's a wide number of trustworthy websites caring about the security of their users. Most of the platforms like these have online personality tests that facilitate the process of matchmaking.
Dating Over 50: Tips
It may be hard to find a suitable partner and friend when you're limited by your personal way of thinking. Try to:
Be positive. Don't be led by the memories of the past. Stop comparing your present self to your younger self. Keep in mind that if you're over fifty, you have a great number of like-minded potential partners. You just have to be brave enough to start.
Forget about the baggage. It's especially important if you experienced a painful breakup in the past. Start a new relationship without baggage and never compare your potential partners to the ones you had in the past. Besides, not all singles over 50 need romance. Most of them are in constant search for support and friendship. Just keep on communicating and making friends. Romance will come as soon as you relax and forget about your experiences.
Be honest. Most senior men and women dating don't have time and desire to play cat and mouse. They simply need a comfortable and quiet harbor where they can have rest and be themselves. Be able to speak about your plans and desires frankly. Try to formulate what you really need in your mind and be able to express it to all of your potential partners in order to find the only one.
Bottom Line
Dating over 50 may be dangerous for people who have never experienced this way of matchmaking before. There's always a chance to be tempted by young and beautiful fraudsters. You may be misled by the false information in the profiles of the users at online dating platforms. Find a helping hand – ask your younger co-workers, friends or simply ask your children for help if you feel hesitant about this or that profile in the Net.