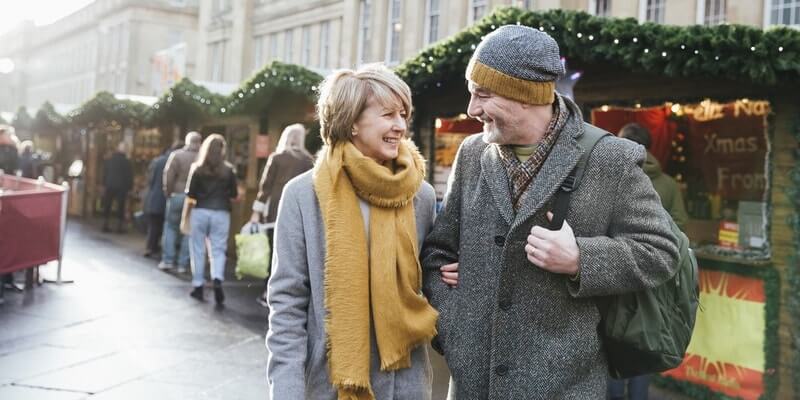 Dating after 50, even in 2022 creates a feeling of awkwardness. You're scrolling through numerous profiles on the internet in search of your potential beloved, and significant other for the rest of your life and have no idea where to start.
Misleading stereotypes often control the seniors, and their fear to make a mistake prevents them from potentially satisfying and mutually rewarding relationships. Is there a key to successful matchmaking in this age, and how can you understand that a person communicating with you for an extended time is already into you?
You shouldn't be afraid of anything because you don't have much time to spare on the research. That's why our main tip here is to be straightforward all the time. You'll have to find the courage to be straight with anyone online about your:
Preferences;
Plans for life;
Sex issues.
You should be able to talk about anything concerning your characteristics, not to waste your time on people who will never go in line with your expectations. Are you willing to know more about online dating over 50? Read further and study what we've managed to find out in social media.
Dating After 50: Younger Partners Are Challenging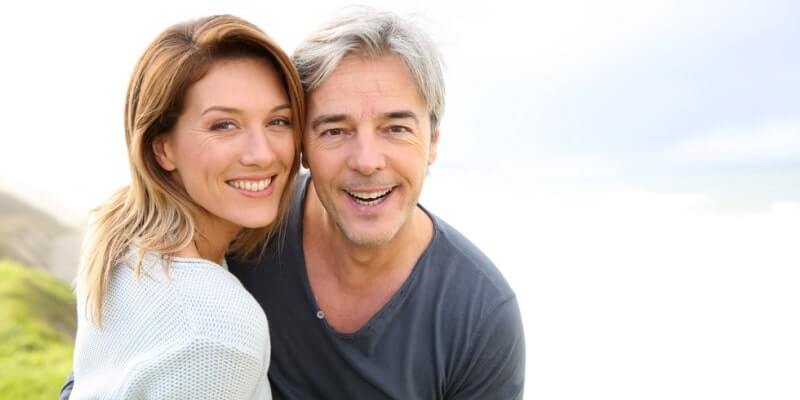 Dating over 50 in 2022 may be hard, especially if you're a senior man looking for someone belonging to a younger generation. You'll have to find ways to interact with young women and accept their peculiarities, as well as their views on life.
You should be gentle enough to lean in the personal space of a woman if you're more than fifty. Your behavior and style of communication should demonstrate that you care and always ready to protect. In case if you're interested in a younger woman, and if you've already had a potential partner to date, consider the following:
Mirror her body language in case if you want her to understand you're interested in her. Face her when she's speaking, look her in the eyes, and track the movements of her hands. If you're looking behind her shoulder while she's talking, you'll lose her attention.
Don't make dirty jokes or smutty comments about her looks. Your course of conduct should imply concentration on her intellectual and emotional qualities. Be frank about what you want from your future life and tell her that she's appealing to you, but never concentrate on her appearance only. Be nice.
There's nothing exceptionally hard in senior dating over 50, but there's a list of rules you'll have to follow whether you're willing to charm a young lady or a woman of your age.
Online Dating Over 50: Signs that She Is Interested in You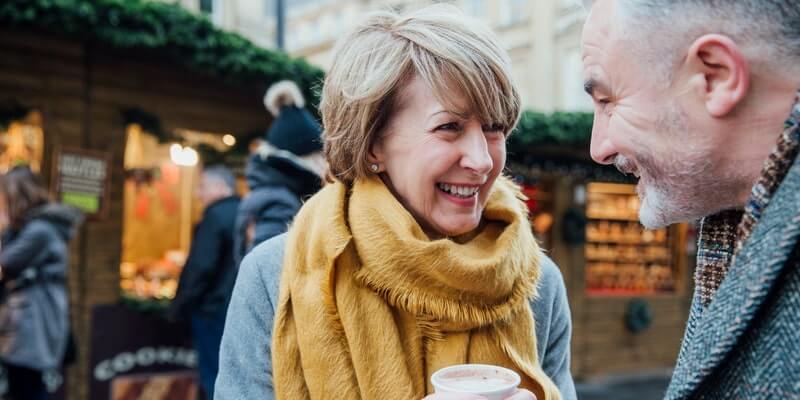 Every online dating site presents a ton of articles with advice on how to meet singles over 50 in 2022. We've generated a list of the first signs that may come in handy in case if you still don't understand whether your potential partner considers you appealing or not.
Conversation & Communication. Your partner is not merely interested in talks and long-lasting discussions. She/he is looking for a meaningful relationship but will always hesitate to talk about your possible companionship (it may be caused by natural shyness or indecisiveness).
Non-contradiction. Your potential partner is not trying to play with you or hint at something because the main aim is to demonstrate consistency, which means honest opinions and thoughtful comments about every life issue.
Making plans. She always involves you in her projects and always tells you about her weekend or the nearest day off. It means that she is seriously interested in your participation in her life. Besides, she never tries to talk in riddles.
Straightforwardness is the main sign of sincerity and seriousness. Don't confuse being blunt with humiliation. If someone is frank about his/her expectations and doesn't demand anything special in return, it means that you've finally managed to find a like-minded companion who will at least be your faithful friend. In case if you are braver and more tolerant of the other people's qualities, you'll make this person gold your hand till the end of your days.
Dating When 50 and Over: Be Transparent
Transparency is the only thing that will keep your communication running. 50 and over dating implies sincerity both in the social media and in real life. It doesn't mean that you should trust your details to anyone you might find online dating websites. Just be straight about your expectations and never hide away your unpleasant or disturbing qualities.
Be Attentive!
Being sincere is a must, but being trusting is not the best thing to do. Unfortunately, the internet is stuffed with fraudsters and numerous cheaters lying about their age and using identity theft as a disguise. You should be careful about sharing your details with people who seem ideal in the profiles.
Ask for the relevant photos and don't feel uncomfortable about it because you are not this young to play games with strangers;
Pick out a proper dating site to keep yourself away from frustrations (it should have an appropriate reputation on the internet, which you can easily Google);
NEVER give money to anyone asking for it!
The last point is one of the most important ones. Unfortunately, the owners of online matchmaking platforms are not always capable of checking each profile on the website they're running. If anyone asks you for money in your private conversations, get in contact with one of the online managers to find out more about the user you're communicating with to stay on the safe side and protect yourself from disappointments.
Online Dating for Over 50 in 2022 Means Thoughtfulness
50+ dating may be a burden for reserved people. There's something you'll have to admit before you turn on to any of the online matchmaking platforms for the seniors: you'll never find yourself a partner if you're not ready to accept his/her personality and find common ground.
We are all different, and the only thing that may come in handy in your age is your intellect combined with the ability to be tolerant. The second thing may be especially hard in your age, but if you're a sensible person, you'll understand that none of the people around will fully be in line with your expectations.
If both of you can enjoy each other's positive attributes while ignoring the drawbacks, it means that you're a potentially lucky couple that can change your future and develop your personalities both emotionally and physically. Be thoughtful because your superficial thinking of an older person certain that you are perfect will give you nothing.
Over 50 Online Dating: Your First Real Life Date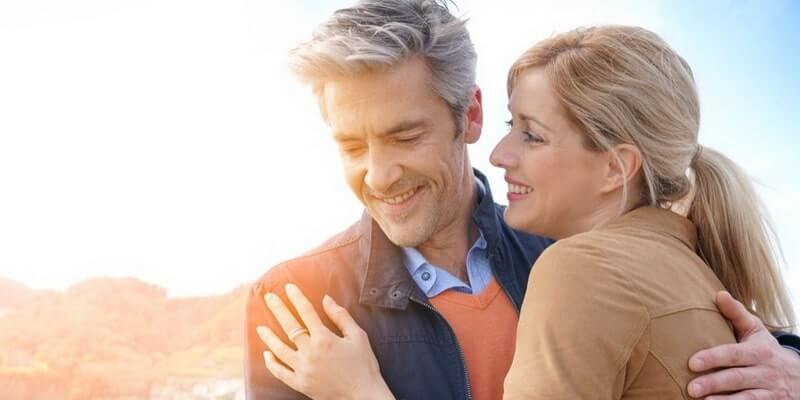 Over fifty dating is not something you won't be able to withstand. The following rules might be helpful in case if you're getting ready for a date with one of your online acquaintances:
Never try to cheer up a person if he/she is mentioning his/he ex-partners;
Be careful about the cheesy remarks;
Don't interfere with the personal space of your interlocutor;
Be straightforward about your sexual preferences when asked;
Forget about subtle and superficial compliments to look polite – you don't have enough time for this to be sincere or don't say anything at all;
Be a good listener and ask questions;
Show off your confidence no matter whether you're a man or a woman – it inspires trust;
Be a little bit vulnerable and never forget about joking in the process of the dialogue.
Single Over 50 Dating: Be Natural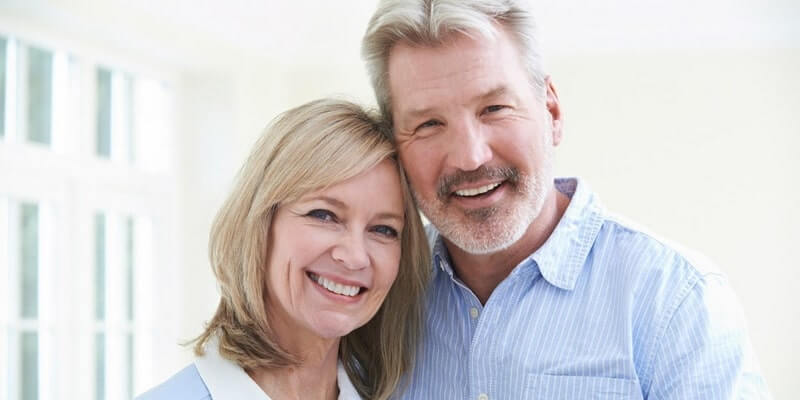 Another crucial issue about dating for over 50 is to be the way you are. Forget about pretending and never try to show off the qualities you don't have. Even if you're a grumpy bore try to show that you have enough positive qualities to compensate for this.
Of course, being polite is still, but demonstrating the non-existing qualities will not only do you harm but waste your time. You're not in the age when you have time to play and think it over for a couple or more times.
Be yourself no matter who you are but make sure your clothes are neat and your hair and beard are well groomed.
Smell nice and ask one of your old female family friends to pick out a sweet perfume for you if you have no idea what to choose.
Never forget about proper manners and never start discussing sexual issues at your first date unless your potential partner insists on it.
Honesty will be your best policy. Get out of the box, demonstrate your advantages, and don't try to be someone you can't be every day.
Dating for Singles Over 50: Necessary Qualities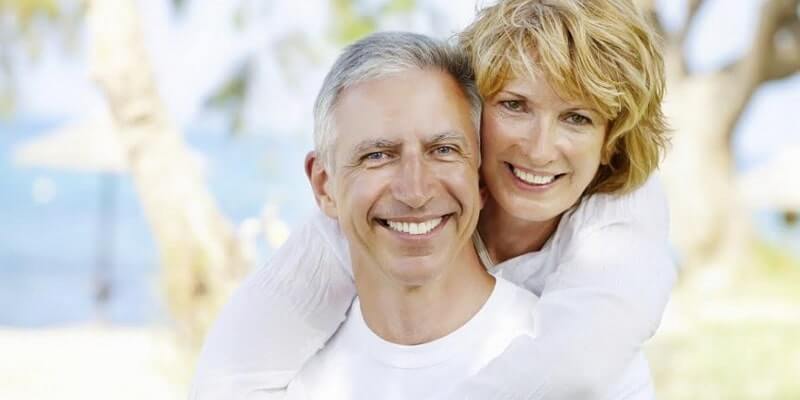 Singles about 50 and over in 2022 always feel hesitant about starting a relationship because of their habits and opinion of the society. This is noticeable in small towns and remote areas where people have nothing to do except gossiping. In case if you don't accept the following basics, you'll never find yourself a meaningful partner:
Patience. You'll have to be bear some of his/her unpleasant habits, and you'll have to accept you have drawbacks as well.
Communication. It all depends on the psychology and the background of your potential partner, but your age needs regular thoughtful conversations about anything you might fancy. Find common ground and spend as much time together as you can.
Respect the friends of your potential partner and never make him/her feel you're trying to set up limits.
The keyword of your interaction is "respect." Just accept you have drawbacks as well and show off your decent qualities without creating a misleading vision of yourself in the eyes of a person who has never seen you before.
Finding Love After 50: Is It Possible?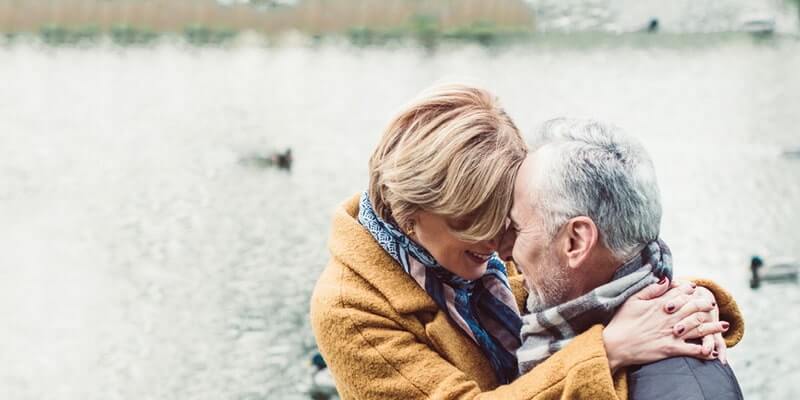 Dating over 50s singles is not a miracle. The world of today suggests some variants to choose. You have to be careful and thoughtful about your actions on the internet. All sorts of hesitations should be discussed with the online staff members of the website.
If you're not sure where to start but have enough people in your family or your household, ask one of the youngsters to help you with social networking and communication via mobile applications. If you have enough patience, you'll make your first steps to your happiness. Dating 50 and over is possible if you're sensible enough to accept the rules.
Start Dating Over 50: Be Strong, Be Fearless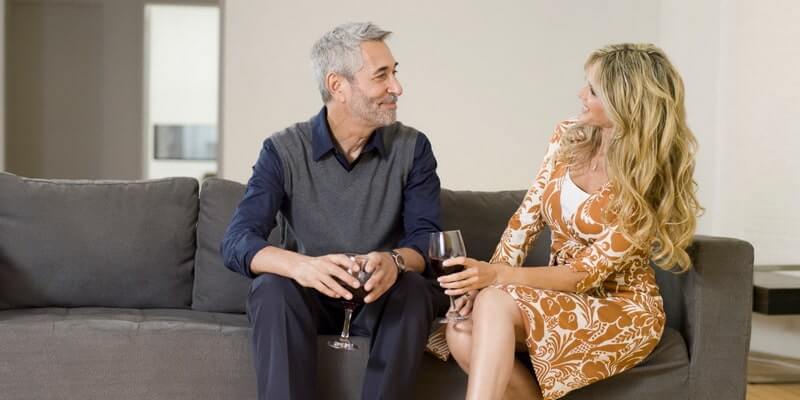 Aging is one of the greatest processes when you finally become a person you should always have been. There's no need to try to look better than you really are. You finally become straightforward and learn how to express your thoughts and feelings without being afraid to produce a wrong impression. Senior age has a lot of advantages:
You already know what to expect from people;
You already know what to expect from yourself;
Your life goals and intentions are as plain as ever;
Your family members do not try to affect your habitual lifestyle;
Your children are no longer by your side.
One of the main over 50 dating tips is to accept the fact that matchmaking after middle age is not significantly different from the one of the younger generation. In the majority of cases, elderly people restrict themselves when it comes to new acquaintances and relationships:
They are afraid of society's contempt;
They don't want to make their children feel uncomfortable;
They feel like a new relationship will significantly alter their habitual lifestyles.
Do you want some dating after 50 advice? Start loving yourself and learn to ignore the reaction of the public. You never know what might happen to you in the future, and you don't have too much time to spare on routine things.
Keep the following in mind:
Beauty does not have an age. Let yourself enter the world of romance and stop concentrating on your gray hair and wrinkles. These are only insignificant parts of your appearance. A woman, as well as a man, can look gorgeous and appealing in all ages.
Dating does not mean sex first, especially when we speak about dating over the middle age. Dating over 50 is about the search of a companion ready to discuss things with you, share opinions, and offer support.
Senior dating is like fishing. The world is full of lonely senior people who feel uncomfortable about demonstrating their real personalities. Learn to catch them and leave them with you if you like them or release them if you understand it's not your potential partner and friend. You will not find a partner in seconds – you'll have to experience numerous interactions before you understand who you really need.
Dating Over 50 in 2022: Your Most Romantic Love Story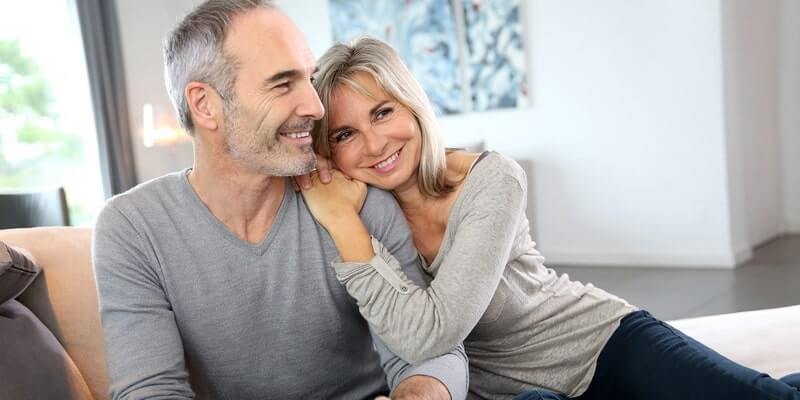 Elderly men and senior women dating should understand the value of romance. Being romantic does not necessarily mean sweets, flowers, kisses, and lovey-dovey conversations. Romance is reflected in polite gestures, meaningful conversations, and thoughtful pieces of advice. Whether it's dating at 50 after divorce or after passing of your partner, romance makes any relationship harmonious.
You can't be too old to love somebody. That's nonsense. No one has the right to deprive you of the privilege of holding someone's warm hand and kissing your significant other on the cheek. Birds love each other. Bees love each other. People of all ages love each other. Accept it.
How to date at 50? It could have been troublesome and even daunting to find a partner in the society driven by misconceptions and questionable religious dogmas. Nowadays, everything is as easy as it can be:
Pay attention to the single acquaintances, pals, and colleagues of your family and friends. Spend more time on weddings and never reject an invitation to somebody's anniversary. Celebrations and events like these make numerous people of all ages come together and socialize in a relaxed atmosphere with snacks and drinks. The more you circulate in the society, the more chances you get to find a decent partner.
Don't hesitate to meet people in a casual atmosphere. One of the best ways to do it is to join one of the local clubs. It can be a dancing club or a society of those who are keen on gardening. It can be a swimming pool or a golf club. Do you enjoy reading? Consider joining a book club where you can read and discuss pieces of literature. Even if you don't find yourself a partner, you'll still have a chance to make friends of all ages.
Online dating websites and matchmaking platforms are controlled by experienced psychologists and IT specialists. These platforms are rarely free, but they help anyone find a partner in line with the desired traits of character and general characteristics. There's even a choice of niche websites destined to help people of specific religious confessions get together.
Embrace social encounters. Nothing is wrong with starting a conversation with a strange in a library or in a pub. Casual encounters are among the simplest ways of starting a relationship, whether it's romance or friendship. Don't feel ashamed to interact with the younger generation. Youngsters, in their turn, feel comfortable talking to the representatives of the elderly generation. Besides, they also have elderly parents and relatives.
Dating Over 50: Old Couples Are the Cutest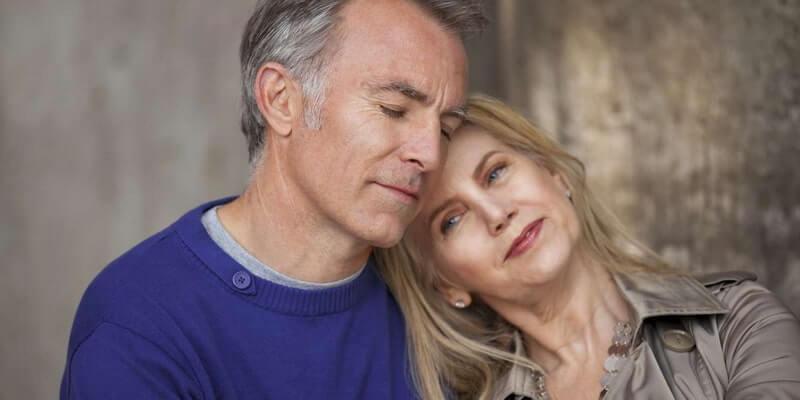 Senior couples dating look very cute and appealing. It mainly happens because they evoke warm feelings and respect. One of the most pleasing things you can observe is a couple of seniors gently holding hands and walking along the seaside, or helping each other with the coat. How do50 and older dating manage to start, develop, and preserve their bond?
As soon as you find an appealing person that you feel comfortable with, you should make up a list of activities you can do together. These activities should help you find more about each other. If it's your first real-life date, the following rules might be handy:
Pick out a silent place. It should not be crowded. Otherwise, you'll always be distracted. Your main purpose is thoughtful conversation destined to help you learn as much as possible.
Get dressed and deal with makeup carefully. Your clothes should be comfy so that you could easily spend an hour in a café and then have a walk accompanied by the warmth of conversation.
Don't experiment with your looks. Otherwise, you might feel uncertain about your appearance. Don't shave off your habitual beard, and don't alter your hairstyle striving for questionable self-improvement.
The main senior dating online ideas include:
Doing an art class together;
Visiting an art gallery;
Getting to the local theatre;
Joining a wine-tasting event;
Having a picnic in the park on a sunny day;
Doubling up with friends thus arranging a group date;
Booking a cruise (if you live next to the body of water).
One of the most popular google search requests is "dating at 50 what to expect". It's one of the most confusing and disturbing things for the elderly regardless of their life experience.
Dating Over 50: Love You Didn't Know Was Possible
Senior dating exists. It doesn't mean what you think, but right now, hundreds of seniors from all corners of the world go online in search of their destiny, regretting that they haven't tried it earlier.
Unfortunately, it's hard to encourage a woman or a man in his/her fifties to leave the comfort zone and go out for a meal. The fact of eating out with someone you date for the first time feels embarrassing for people with an entrenched mindset. If you're among those non-believers in your fifties, you'll be surprised to find out about the following:
Regardless of what people think, you will never change them, and you'll never manage to affect their opinion about you. Those who spread rumors do not have the right to express their "authoritative" opinion about you if they discuss you behind your back. Stop being afraid of those who don't deserve your attention.
Quite many young adults are interested in dating senior women and men. They are attracted by the experience, calmness, and wisdom. It's quite common for young women with decent education and career to search for senior men. If you're a senior man or woman in good shape and free from stereotypes and psychological barriers, turn on your charms and pay attention to the representatives of the younger generation.
Dating Over 50 in 2022: Problems & Barriers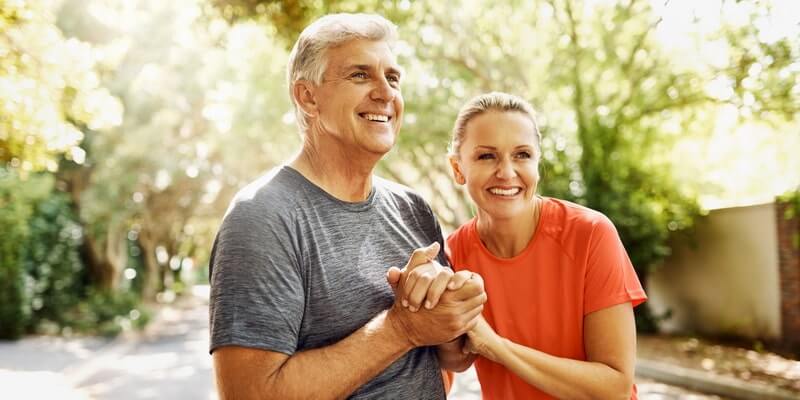 If you haven't dealt with single senior dating before, you might have no idea that the dating landscape has seriously changed over the years. What is a dating landscape, and how does it affect the seniors at present?
Rhoda Lynn is in her fifties. She understands that she has to find someone to save her from loneliness. She was married for more than 33 years, and finding a like-minded single man in her small town in Texas is almost impossible. She is used to the unhurried pace of life, and her routine habits never include the use of mobile apps and social networks. She finds it hard to interact with people via the smartphone, and registering on dating platforms, and mobile matchmaking applications is daunting for her.
Dating for people over 50 for Rhoda is troublesome. That's the reason why she's 65, and she's still alone. It's hard for her to step into a cyber-world. Getting back out there is daunting for Rhoda because she is used to the other type of courting.
When she was in her 20s and 30s, she used to meet men on brunches and celebrations. She visited blind dates. When she found her love, she changed her way of life and forgot about dating, which made a huge gap between her conception of dating in the past and at present.
People reminiscing about their 20s and 30s find online dating after 50 frustrating. The absence of digital literacy is followed by numerous dangers. These dangers become a problem and another psychological barrier for people dating over 50:
Identity theft;
Scammers, money hunters, and gold-diggers;
Maniacs and psychologically unstable people.
All in all, the basic list of barriers preventing older generation from dating after middle age includes the following:
Lack of experience in the use of smartphones, telephones, and anything that has internet access;
Insufficient digital literacy – the majority of people over middle age have no idea how to create an account, use electronic mail, download photos, and videos, and use video chats;
Financial illiteracy preventing senior people from dealing with basic financial operations and the use of credit cards.
Active Life & Sex for People Dating Over 50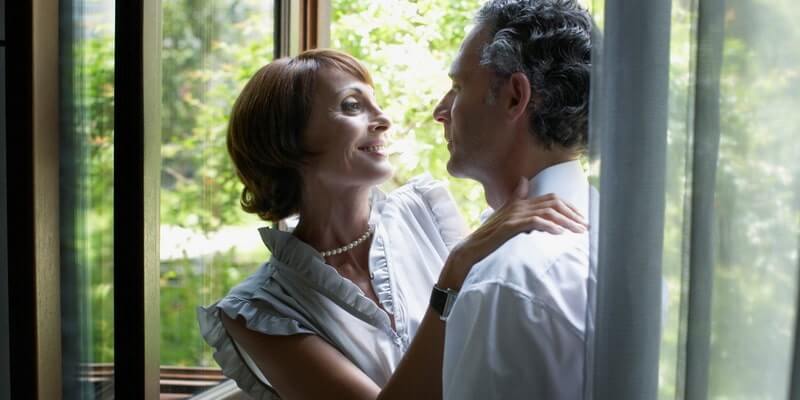 Health is among the most complex problems for singles dating at 50 and older. The health concern is very confusing for elderly singles with strong health. Even if they manage to find partners with the same views on life, they can't develop it into romance because the poor health of their partners prevents them from leading their habitual lives.
A woman in her 60s and 70s is still active enough to:
Travel abroad;
Have short hiking tours;
Do sports;
Lead an active social life;
Go to work daily;
Be engaged in volunteering and local social communities.
A woman like this is used to live actively and independently. Yes, she loves her partner ad respects his views on life. But what if he spends most of his time in hospitals and visits his physician more regularly than his partner? You'll certainly feel less engaged if your partner is not healthy enough to support your initiatives.
The crucial dating over 50 advice is to have patience. The number of socially and physically active seniors is not big. If you're among them, you should accept the fact that you won't manage to build a meaningful interaction with someone who is not ready to be a part of your active life. It can be a nice and heartwarming friendship.
Opposites do not attract when we speak about communication between people planning to become a couple and share a home and a household.
Dating Over 50: Sex & Intimacy
Women over 50 dating men of the same age find the matter of intimacy a bit disturbing. Some of them believe that they've got weak libido, which will prevent them from having sex and sharing pleasure with the partner.
Nevertheless, psychologists and physicists agree that everything depends on how true mutual consent is. People of all ages can experience sexual arousal and climax. However, there are certain exceptions that can make sex non-satisfying and even painful:
Regular intake of cardiovascular and diabetes treatments or any other medicine that can impact sexual arousal;
Erectile dysfunction problems, insufficient erections, and premature ejaculation;
Psychological problems and any health conditions that might make an elderly person feel uncomfortable about having sex.
50 plus dating does not necessarily imply sex. Nevertheless, psychologists insist that numerous people who started dating over 50 experienced the best sex in life. It mostly happens because a person at this age already knows how to stimulate his/her body. Besides, if two singles decide to have sex in senior age, it means that they are already self-assured. Most likely, both of them will get sufficient pleasure in the end.
Many seniors people admit that sex is wonderful at this age. Chances of having kids are low, and the only thing that motivates people for intimacy is pure pleasure. Besides, there's always a possibility to boost up your habitual lifestyle by means of such products as Viagra or hormone-based products. There's also a sufficient choice of lubricants in pharmacies, and they do not demand a prescription.
Things You Challenge While Dating Over 50 in 2022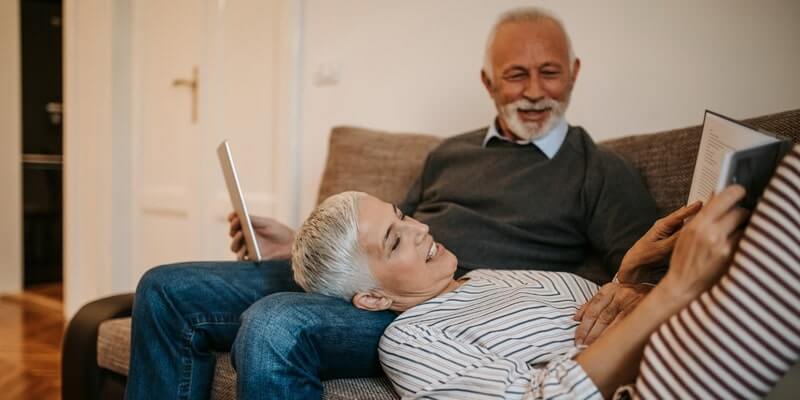 There's so much you have to handle when dating at any age. No dating rules over 50 will prevent you from potential trouble if you don't manage to get hold of your fears and step over your pride and inner psychological complexes.
If you're a man ready to face dating for widows over 50, you might experience numerous challenging situations. You should understand that you are not unique – according to experts, all men and women over 50 have to face the same emotional and psychological barriers.
Dating Over 50 Challenge #1: Self-Doubt
The thing that shakes your confidence, most of all, is that you might think that you're too old for dating. That's usually the core of self-doubt. It comes together with the following things:
Fears;
Limitations you impose on yourself;
Shyness.
Any wellness specialist, psychologist, and even a regular health specialist will tell you that age cannot prevent you from anything concerning matchmaking. Anything that makes you experience doubt about yourself was created by you. These are subjective judgments depriving you of the personal life you deserve.
Accept the fact that the majority of people over 50 are calmer, kinder, and more experienced. Their experience makes them understanding and reasonable. Both of you will manage to find a way to communicate because your age makes you alike. Breathe in, breathe out, and open your heart and mind to new possibilities. Time is precious for you, and you shouldn't lose a single second.
Dating Over 50 Challenge #2: Lack of Practice
Of course, you've been out of the dating game for many years. You are quite reasonable that it might be challenging for you. But don't be selfish – most likely, your potential partner feels the same about himself.
You do have fears when you have to return to something you haven't been through for decades. Nevertheless, it is unreasonable to give up on a new match without giving this potential relationship a chance for development.
Dating over 50 is tightly connected with fears of disappointment caused by the lack of dating practice. Your first date can either be a disaster or a miracle. Commonly, the lack of practice turns out to be the most insufficient reason for a disastrous date. In most cases, our problems in communication are caused by simple anxiety. Never give up on a first date just because you think you won't manage to control it. Any date is a positive experience that you can use further.
Dating Over 50 Challenge #3: Self-Judgements
It's hard to figure out how to date over 50 if you're too self-judgmental. A negative perception of yourself brings you to the fact that you do not deserve a partner you want. You should avoid the burdens you put on yourself and finally concentrate on the things that make you a decent personality.
Even if you do have objectively negative characteristics, don't concentrate only on them. Make up a list of things you hate about yourself and figure out the strong sides that will help you compensate on your weak sides. Your violent temper may be a sign of a fair and reasonable personality that hates iniquity. Your excessive weight can be compensated with your charisma. Your shyness is a sign of intellectual development and thoughtfulness.
TOP 8 Tips for People Dating Over 50 in 2022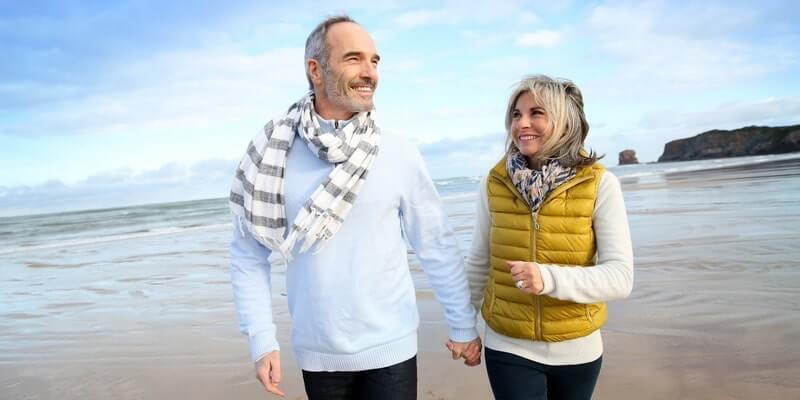 Let's have a look at the list of dating after 50 rules.
Forget about the stigma. Online dating for senior people is a natural outcome of modern society. There's nothing strange in a couple of people going online in search of love, friendship, and mutual understanding. The earlier you accept it as normal, the earlier you'll find your like-minded partner.
Don't wait any longer. Don't spend more than a couple of weeks texting and sharing photos and videos. You have to meet up as early as it is possible. The longer you procrastinate and feel shy about seeing each other in real life, the fewer chances you have for a conceivable enjoyable future. Even if it turns out you don't have much in common, you'll still have a warm conversation while sipping a cup of coffee or a cocktail.
Never be too serious about it. If you've been a serious and responsible person for your whole life, it's high time to learn to be spontaneous and unpredictable. Enjoy yourself and let your heart go for a new adventure – you have entirely nothing to lose.
Consult the representatives of the younger generation. If you feel out of touch, seek the advice of your kids or younger friends and colleagues. People under thirty can help you create an account on a dating website, make beautiful pictures, and share advice on how to arrange an unconventional first date.
Get ready to get in touch with A LOT of people. Dating someone in his fifties or sixties is often connected with numerous social interactions. Your dating partner is a senior person with a specific background and a well-established view of life. You'll encounter a lot of people, and be prepared that not all of them will be appealing to you.
A suitable dating website is a must. Dating websites and applications are among the safest and fastest ways of finding a match. Just make sure the website or the application of your choice is legitimate, and accept the fact that you have to pay to get a safe and efficient service. Modern websites work on the base of special algorithms helpful when you need to find a partner of a certain race, background, age, or appearance.
Arrange an incredible first date. To pick out the right dating spot, make sure it's quiet and not too crowded. This way, you'll avoid unwanted distractions and awkward silence. It should also be a cozy place that has nothing to do with the fancy atmosphere. Start with a couple of drinks or coffee. A whole lunch or dinner can be an excessive commitment if it's the first encounter.
Be patient. There's no rush in dating, especially if it's about online interactions. If you don't like someone, just let him go and stay polite. Dating after 50 for dummies means no fuss. Just be reasonable and get ready to make friends with many people before you find a like-minded match.
Dating Over 50 Women Peculiarities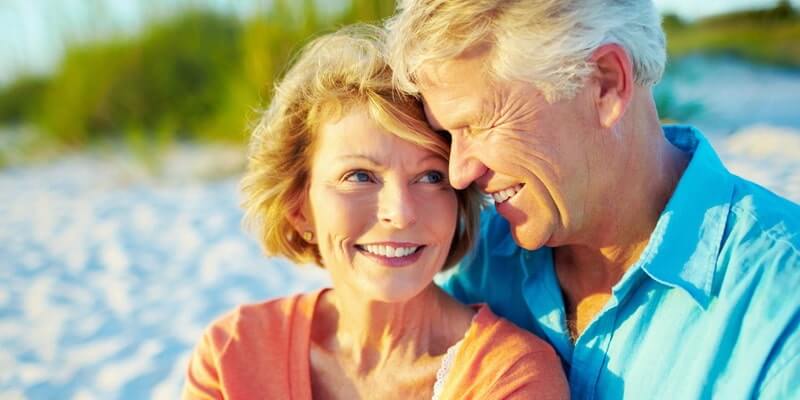 Dating women over 50 does not demand any special skills, but you should know their crucial traits before passing on to something serious. Here's what makes single women over 50 special:
They are not necessarily interested in true love. This age defines a specific stage when a woman may be unwilling to start over again. She might have been through the painful passing of a partner. She could have experienced a disturbing and troublesome divorce. Quite a lot of women over 50 go online in search of decent partners who will not make their relationship tiresome. If you're only interested in getting a social companion, a lady over the middle age can be a perfect match.
They know how to manage their lives. These women have a self-sufficient character, which means financial and emotional independence. She does not want to be under anyone's control as a young woman might want. She does not feel uncomfortable about dealing with the household, and her everyday life, as well as the routine duties, are as stable as they could be. Accepting a woman like this in your life means accepting her well-established lifestyle.
They are members of wider social circles. A woman like this is not afraid of socialization. If she chooses to be entirely alone, it might happen for a number of serious reasons. But in the majority of cases, her schedule is stuffed with professional and personal interactions. Be ready to get introduced to some of her lifelong friends and get in touch with her co-workers.
Their views on family life and love are realistic. Women over 50 do not look for Prince Charming. They will never be in a rush to find a new companion and get married. Moreover, the majority of these ladies are not interested in the official aspects of a relationship. They already know what they want from a relationship and have no intention to limit themselves with such a thing as an official family bond.
They know the value of time. People over 50 understand that they don't have too much spare time to waste on irrational things and excessive, senseless circumstances. She has nothing against leaving home without mascara on. She prefers comfort over fashionable trends, and she would rather visit her doctor than get to the hairdresser for another haircut.
Dating Over 50: Accepting a New Way of Thinking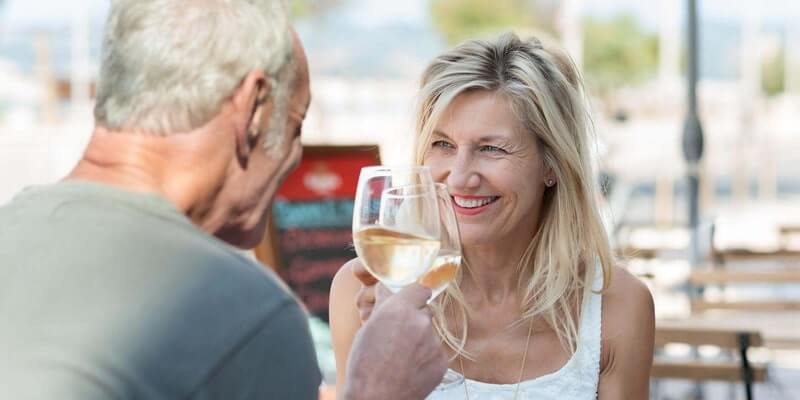 The idea of a perfect life for a person over 50 includes more than love, sex, and intimacy. This conception usually includes friends, neighbors, co-workers, and even pets. Be prepared for the following:
A woman in her fifties or sixties will prefer a visit to the vet with her favorite cat to going on a date with you.
A person over 50 has a lot of friends that often invite him to the Thanksgiving parties and numerous habitual celebrations. You'll have to become a part of this traditional family life if you're looking for happiness with a person like this.
It's highly probable that you will not manage to develop the romance. You'll most likely become devoted friends involved in each other's routine.
Senior people often suffer from chronic illnesses and regular health discomforts. They have to take medications and visit their physicians regularly. You'll have to share each other's health problems if you decide to stay together.
Ask yourself whether you're ready to change your life and accept potential discomforts that can be financial, physical, and social.
Things to Be Prepared for Singles Dating Over 50 in 2022
People who really want to know how to date after 50 are to accept the fact that this age implies incredible experience. A widow, a childless divorcee, and an old maid have been through a lot of things in life, and they know every single trick in the book. It means that you'll have to be:
Genuine. Single women of this age have incredible intuition. Even if they cannot get your real intentions, they'll understand that you demonstrate fake behavior. Just be yourself and speak out about anything you consider reasonable for you. This way, you'll save each other's time and help each other understand whether you have chances for a match or not.
Frank. Don't hide away your motives. Does she want you to be involved in the lives of her kids? Tell her no if you're not attracted by this idea. Are you interested in regular enjoyable trips and traveling? Be frank about it because you won't manage to find a compromise further. Do you want your potential partner to get involved in communication with your friends and co-workers? You should warn him/her beforehand. If you are shy about expressing your ideas on private, try to discuss your idea of an enjoyable future while texting each other on one of the online matchmaking platforms.
Respectful. Being respectful in this age means being polite and not judgmental. You have no right to criticize anyone for anything. Both of you have experienced a lot of things, and you have no idea about the circumstances one has been through before you can judge him. Accept the strong sides of your interlocutor, as well as the weak ones. Only in this case, you'll have chances for a positive future together, whether it's going to friendship or further.
Open-minded. Feel free to discuss any issues, and don't blame your potential senior partner for the difference in the interests. Enjoy each other's peculiarities and feel free to share opinions and express ideas. Just don't forget to be polite, reasonable, and receptive.
Receptive. Being receptive means readiness for new changes in life. You should learn to accept new suggestions and remember the fact that 'receptive' is derived from the Latin word with meaning 'receive.' A receptive mindset means putting aside ego-controlled thoughts. Softer and gentler attitude is implied as well.
Where to Start if You're Dating in Your Fifties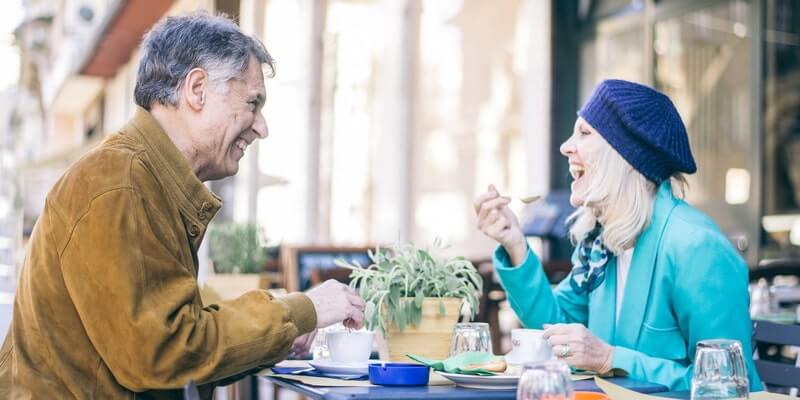 Remember that you are not the first single in your fifties using online matchmaking platforms for friendship and dating. Isn't it great not to leave your comfy living-room and spend a couple of hours getting in touch with thousands of singles all over the world?
Be ready for new experiences. You never know whether your partner will be young or of your age. Be prepared for contrasting opinions and unpredictable truths.
Leave your baggage in the closet. Being a member of an online matchmaking platform means staying away from your past and never letting yourself compare your current interlocutors with the relationships of your past.
Fifty Years & More Are Not about Condemnation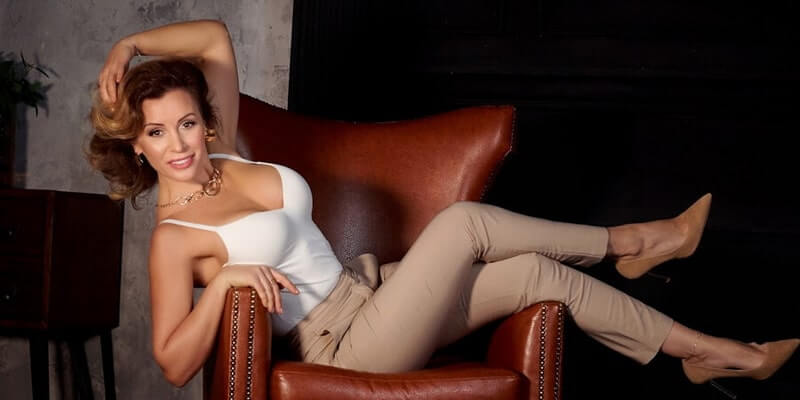 Here are some tips for finding romance after reaching your half-century.
Focus on the conversation instead of physical appearance when dating after 50. You might be tempted to swipe through Tinder or Bumble just looking at photos... but that's not going to help you find true love! What you need are real conversations with people you connect with. That's how you find a soul mate.
Don't dwell on the past when dating at 50. Everybody makes mistakes in relationships, even if they are in their 50's. Yes, your heart was broken and your dreams were shattered. But there's no need to keep dwelling on that. You are still young. You can find a new love!
Don't give up. It can take years to find real love... We promise it is worth it to truly connect with another human being and share life. Eventually, you will find the right person.