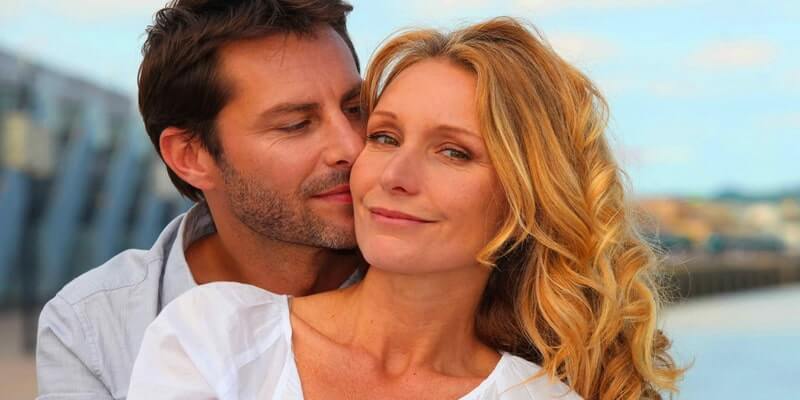 It's not hard to charm an older woman. She's still a woman, and most of her needs coincide with the needs of the younger generation. Nevertheless, there are evident peculiarities to consider. Mature ladies are more independent in financial and psychological matters. They are not searching for someone to protect them and help them deal with everyday routine and problems in the household. They are mostly searching for partners and friends ready to behave in line with their expectations.
The greatest thing attracting mature, older women in conversation. What to say to a woman and how to attract her if she already has everything she needs? Does dating older women affect your way of thinking? Is senior women dating effective for men willing to build a strong relationship based on traditional family values?
How to Tell if Sexy Older Women Like You: Good Sides & Downsides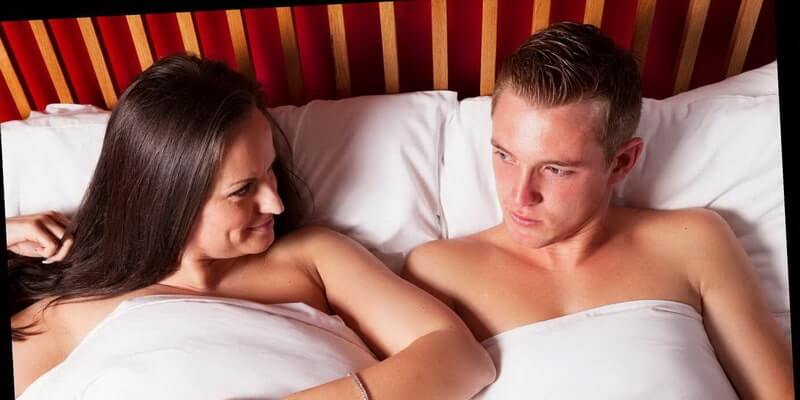 If something makes you uhe choice, it means that it's time to deal with the pros and cons of the situation considering your personal needs and fears.
Pros
The main advantage of an older woman is her flexibility. That's the reason why many young men seek a relationship with an older lady after a painful and emotionally traumatic experience with a younger lady.
A mature, older woman is a good psychologist. She knows what to expect from life and never makes anyone be in line with her expectations. She also understands that her man is an equal partner and not someone who owes her something.
Older women do not concentrate on the partner's flaws because they understand that they are not perfect themselves. They pay more attention to the peculiarities of a man's character and his strong sides.
Additionally, older women have a wider social circle. It's very helpful for men who need a greater social impact due to professional obligations.
Cons
When an older woman steps into a relationship with a young man, especially with a perspective of getting married, she understands that it's connected with a lot of pressure for her habitual living. She might protest a lot of things, starting from your attitude to politics, and finishing with the smell of the toilet paper. You'll always experience a bit of tension while living within one household. If you're planning to date older women for marriage, be prepared for a bit of emotional discomfort.
Older women do not like it when a young man is interested in being a leader in a couple. No, she does not need someone to control her – she is interested in building a mutually pleasing relationship where both partners have an even share of responsibilities.
An attractive older woman can also be against your plans for the future if they do not coincide with her vision.
Finding the Right Words for a Beautiful Older Woman in 2021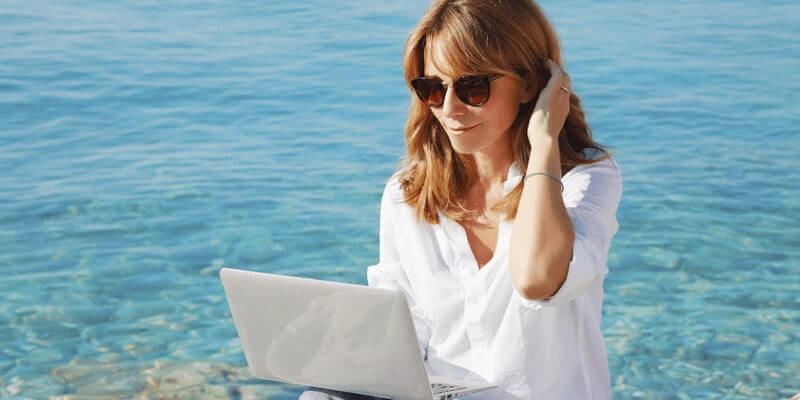 An older woman is not interested solely in a man as a lover. She needs an interesting interlocutor and someone who can share knowledge with her. The trouble with an older generation is that it's getting harder to learn and get more intelligent. There isn't much time and passion for learning and reading. A young and intellectually-developed interlocutor is a possibility for a mature lady to reveal the world from the new, unpredictable sides.
Feel free to discuss anything but start with the most common topics like music, cinema, art, and literature. If your lady is in the right mood and ready for a bit of intellectual argument, you can pass on to such themes as politics and the economic situation in the country.
Remember that if you are significantly younger than she is, it's not a good idea to discuss the interests of your college pals unless she asks about it. If you're a student, don't talk too much about the events taking place in your college or university. It can remind the lady of her age, which is not the best outcome for a romantic evening.
Does Age Matter in a Relationship When the Woman Is Older?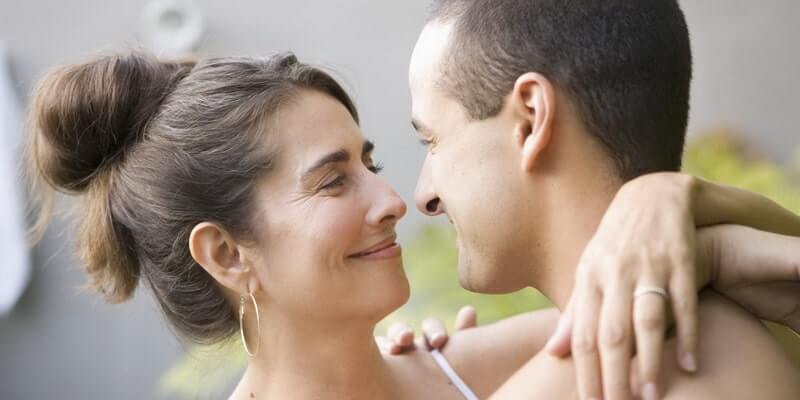 The age makes no difference is you are open for all sorts of interactions and communication. Of course, the generation gap is important, and you'll have to be witty and intelligent enough to attract the attention of a lady you fancy.
Be nice. Don't ever provoke and argument. No, it does not mean you should agree with everything that single older women say. They can be wrong. You should be smart enough to have sufficient proofs if you want to prove you're right.
Be polite. Forget about the cheesy jokes, ad never let yourself step into the discussions of politics and economic problems of the world. Firstly, it's not the best discussion topic for a date. Secondly, you'll never learn anything decent about each other while discussing the problems of the country.
Be patient. It's hard for someone significantly older than you to be in line with your expectations. Unfortunately, older women sometimes tend to look and behave not the way they are. It looks like they try to adapt to the younger interlocutors. Be reasonable while dating an older woman and give her some time so that she could understand you are smart, real, and deserve trust.
How to Attract and Older Woman in 2021: Break the Ice with Humor
A good joke or a properly chosen one-liner is among the best choices when it comes to overcoming the communication barrier. Mature ladies are more practical about relationships, understanding that what a man says is more important than his physique. Make sure you have a couple of funny stories to share and be careful not to say something dirty, at least on the first date, unless you understand that your partner is ready for jokes like these.
Older women often feel insecure about themselves while dating significantly younger men. They tend to look away and even blush even more than the young ladies on their first dates. If you are charmed with an older woman, make her feel relaxed in your presence through a couple of jokes or cute stories. If your friends say you have a good sense of humor, trust them and use it as an effective dating weapon.
Relationships of the Past Are Taboo
It does not matter how old or young your lady is – she deserves to feel special while being by your side. That's why you should avoid discussions of your past relationships. It's not solely impolite, but it can also evoke traumatic memories.
Ignore the relationship topic and discuss ANYTHING concerning your professional interests, your education, plans for the future, and ambitions. Show your mature lady that you are a decent, perspective partner, ready for intellectual, emotional, and professional development.
Tell All the Truth but Be Careful About It
Don't be a liar. Never let yourself tell about anything you've never experienced. Don't try to impress a mature lady with what you consider to be innocent lies.
However, there are things you'd better conceal because they are not important for your potential interaction. If you've been depressed lately, don't tell a lady you've been through a grave depression lying on the sofa and eating everything you could find in the fridge while watching the dumb series. Think about your hobbies and favorite activities. It will make you a better conversation partner. Let this potential relationship change your life.
Ask Questions
What is the best way to charm a woman in her forties? Show her you want to know her better by asking questions. This way she will understand you are interested. Also, be a good listener. When you ask a question, be polite and listen to the answer till the end.
When choosing the questions to ask, make sure you can answer them as well, because a woman can ask you the same question in return after answering. The expression of genuine interest will bring your communication to a new level.
What is the best question to ask? Well, if your woman is not older than 40, ask her about future plans and the way she sees herself in a couple of years from now. Demonstrate interest in her professional development, ask if she would like to do sports together or travel the world. Questions like these will help both of you determine common aims and understand whether you have a romantic future together or not.
Dating Older Women in 2021: What About Sex?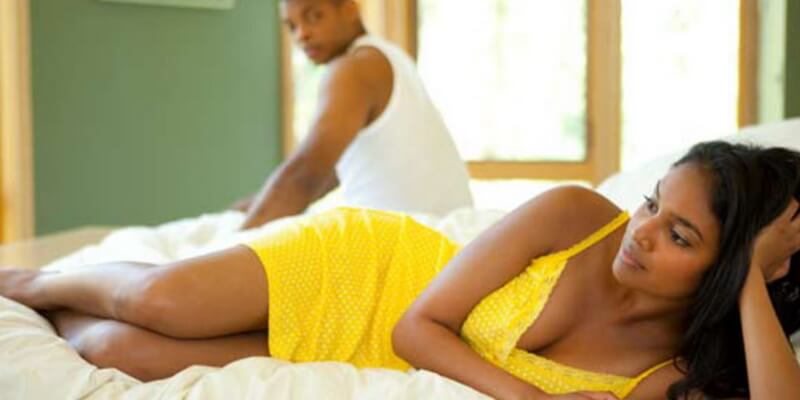 One of the greatest advantages young men find in older women is their readiness to have sex. If she fancies you, she will have nothing against direct conversations about sex and intimacy. There's nothing wrong with discussing things that turn you on sexually. Just make sure the situation and the whole atmosphere is appropriate for it. If you feel like it's time for your interaction to turn into a horizontal position, merely tell your lady that you are fascinated by her and want to spend a night together. Don't forget about the compliments and tiny gestures of politeness not to spoil the situation.
Besides, an older lady can turn out to be even more skillful in the bedroom than you expect. They are often self-confident and want the same from your side. Of course, many older ladies get sexually turned on at the thought of the seduction of a significantly younger man. But in the future, they want confident partners ready to express their feelings and desires between the sheets.
Older Women Dating: Be a Leader in the Bedroom
Start with a bit of entourage. Grab a bottle of red wine with you (make sure you can open the bottle though, it can be a very seductive gesture), open it and invite your lady to the bedroom. Do it yourself to show that you are experienced enough to be a leader in the bedroom. Of course, she can start doing everything herself, but it does not mean you have to accept everything. You do have wishes as well. When in the bedroom, let yourself be initiative. It will also help your lady to reveal herself and demonstrate her skills.
Be Careful with Compliments
Don't overdo while making compliments. Everything you say in the bedroom should be short and effective. Don't try to persuade her she's unique or the best. It works better with young ladies with less sexual experience. A mature woman already knows she's unique and that something definitely makes her the best for you. Merely tell her she's got an enjoyable body and say you're happy to be with her. There's no need for excessive flattery.
Keep Her Turned On
Do your best to keep your lady interested in you. Older women don't like it when you say something like "it was the best night in my life". Stay cool for as long as it's possible until you get to the bedroom again. Don't be too excited about having sex again regardless of how hot your partner is. Of course, you shouldn't be cold all the time outside the bedroom. Show that you care, and have nothing against rearranging your schedule so that you could spend another night together.
How to Tell if an Older Woman Likes You: Pay Attention to Your Profile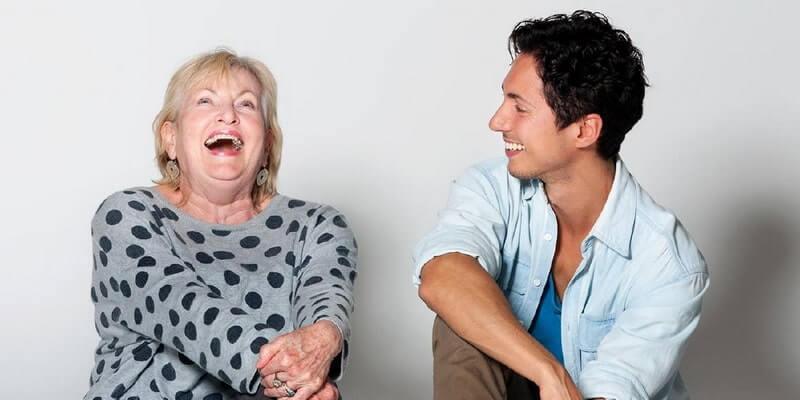 Everything starts with the way your profile looks. It's the same with both young and mature women. The following guide will help you out if you're an inexperienced user of social networks and online dating platforms.
Be Short but Honest
People do like to pretend to someone they not really are. The internet is very helpful in this situation because it's hard to check someone remotely. It does not help with online dating. You shouldn't pretend someone else because it's not fruitful, and you'll waste months on first dates that will develop into nothing just because you are not the one she was expecting.
Never lie about such things as your hobbies, habits, age, and physical characteristics. The older the woman is, the more irritated she becomes while communicating with the liars. Don't be afraid of telling the truth even about your bad habits. Are you a hard smoker? Do you find it acceptable to have a couple of beers after work? Note it in the profile, and most women will appreciate your honesty. Don't pretend to be older if you're a college student. Probably, a woman of your dreams is already searching for a guy of your age.
Pay Attention to the Photos
Your gallery, even consisting of several pictures, should be appealing. If you're young and handsome, you should show this off. There are several picture types to pay attention to while filling the profile gallery:
A photo of activity you. Next time you play football or badminton with your friends, ask one of them to make a couple of pictures while you play. It's the same if you're going jogging, hiking, or mountaineering. If you think you look sporty, these pictures will demonstrate your good shape. Besides, they will show your playful and friendly nature. Also, a picture like this can be a nice conversation starter.
A photo in a suit. Is there a need to explain this? Most women find men in suits incredibly appealing. Even if you are not sporty and your shape is average, a suit will make you look significantly more appealing and elegant.
A photo of a smiling you. When you smile, you show your light-hearted and easy-going nature. Dull and serious faces do not evoke positive emotions. A man who is not afraid to smile for the photo is usually a fun person to spend time with.
Make Sure No One Else Is in Your Pictures
This thing is evident, but we still want to mention that the fewer people you have in your pictures, the better. Pictures, where you pose with other women or with your relatives and friends, make it hard to figure out who is the owner of the profile.
Another thing you should avoid while looking for a sexy older woman online is posting pictures of you with the young girls, regardless of who they are – colleagues, friends, or even sisters. A mature woman does not want to be reminded that her man will be surrounded by more beautiful, younger ladies. Of course, there's nothing wrong with having a sister or a couple of young and attractive co-workers. Merely accept the fact that the presence of other people in your profile pictures spoils the first impression and shifts the attention from your personality. Beautiful older sexy women are not interested in competition.
How to Talk to an Older Woman & Seduce Her: Bottom Line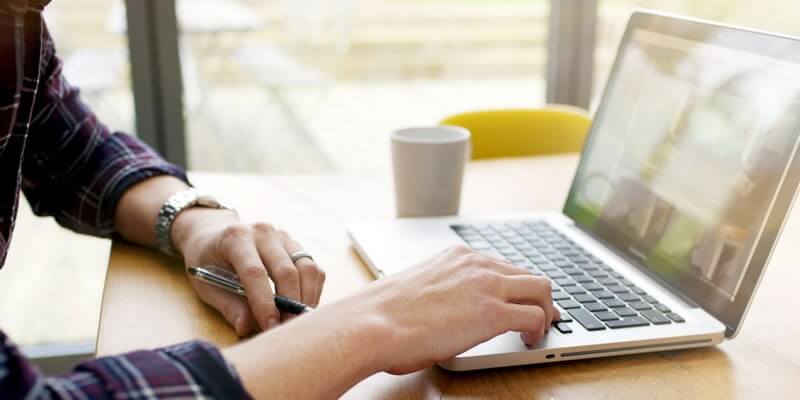 Mature older ladies show great interest in men who know how to deal with their own troubles without making a woman involved. They are interested in young single men with plans and potential. That's the reason why your hobbies, professional responsibilities, and education should be emphasized most of all. Your initial conversations should be built around your activities. Don't speak too much about your family members and friends. Otherwise, your interlocutor might think you don't have time for personal time and intimacy while spending most of your time with your family. Meet older women to share thoughts and experiences. Forget about the routine family matters.
There is no need for any special skills if you're willing to charm a mature, hot older woman. Merely don't concentrate on the aim and devote yourself to the process. If you've never been in a relationship before, you should probably start with someone of your age before passing on to one of the single mature ladies online. This way you'll gain a bit of practice.
What Makes Older Dating Beneficial?
They avoid excessive drama and do their best to avoid scandals because they know that any kind of aggression within a relationship is senseless.
They know their aims and understand how the world works. They've been through a lot of things and act as straightforward as possible.
They are experienced in many matters. They know how to do the shopping, deal with household problems, and ready to pay their bills. These women do not need someone to pay for them and deal with the problems. They are interested in partners ready to be friends, supportive companions, and lovers at the same time.
Do Mature, Pretty Older Women Fancy Younger Men?
All women, regardless of age, are interested in a partner with a beautiful, healthy body and potential development. Yes, being a younger guy is an advantage. But you'll never manage to win her heart if you have no plans for the future and your potential intellectual development is questionable.
The most important thing we're willing to share is that most senior women are more appealing than you expect. They are incredible ladies ready to blow your mind with their rational behavior and impressive acting in the bedroom.
Make sure you don't emphasize your age. You are gorgeous, but she is not interested in your age. She focuses on your ambitions. You don't have to be too courteous with your older lady. You should merely be yourself to produce the right impression.
Dating Older Women in 2021 Is So Simple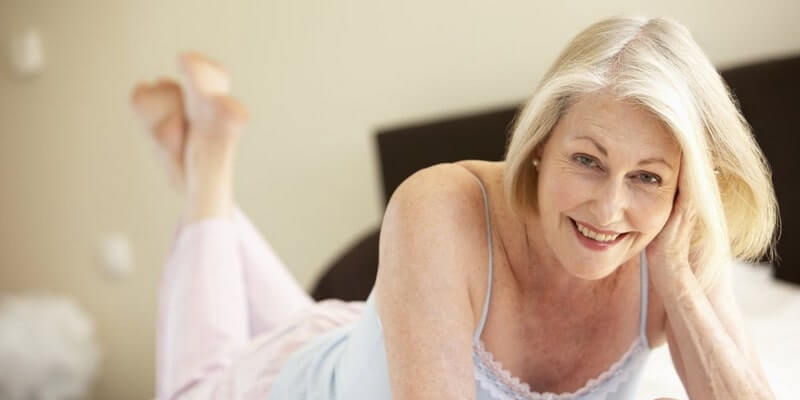 A younger man interested in a relationship with an older woman doesn't have to be afraid of faults. It's not hard to date an older woman. Older single women are more straightforward and less demanding in communication than their young counterparts. This list of rules will help you out:
Be a polite speaker;
Ask questions;
Demonstrate your interest in a conversation;
Don't fake your interest;
Look neat and plain not to distract attention from the conversation.