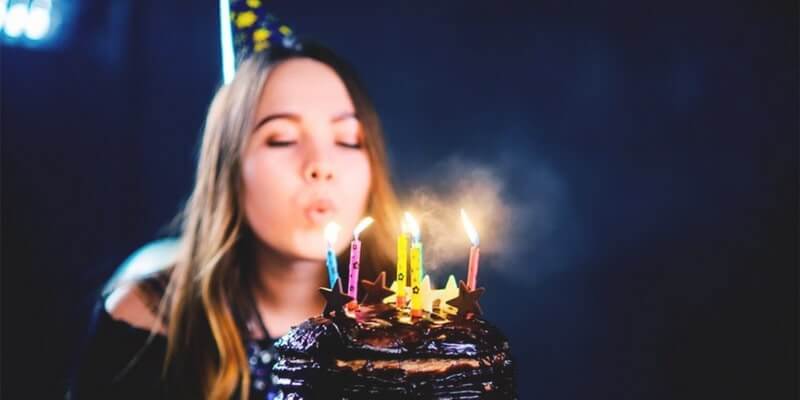 If you don't know what to do for girlfriends birthday, you will have to get to know your partner better before organizing this celebration. There are a lot of ways to please your girlfriend. Try to avoid banal things. Her birthday is a great day to be closer to each other.
We will give you the best ideas for birthday dates for her. You can pick up one or several things.
The best things to do for girlfriends birthday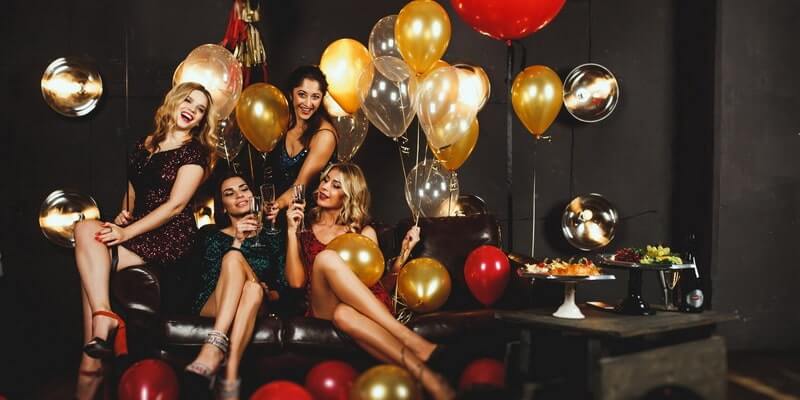 Body art. It's a sensual and exciting activity. One of the best things to do for gf birthday is to touch her. You can do it with brushes and hypoallergenic paints. You can paint something wonderful on her body. It's a great foreplay for a couple. Choose the paints that you can wash off after your game.
Pajamas party. One of the best birthday ideas for girlfriend is a home party. Put on your favorite pajamas. She can choose something sexy. Order pizza or sushi. Turn on her favorite cartoon. Turn off the lights. You will have a nice time!
Romantic breakfast. You can please her in the morning! Buy some croissants. Serve the table with coffee, fresh berries and nice meals. Don't forget about cold champagne. She will feel like a queen!
Be gentleman in bed. You can give her everything she wants in bed. Experiment with new sex toys. Don't forget about nice wine and music. Give her a massage with some aromatic oils and lotions.
Watch movies. If you don't want something special, you can just go to the cinema or to watch something at home. Let her choose something interesting. Don't argue if it's a sentimental melodrama instead of your favorite action movies.
Board games. Does she like something intellectual? You can surprise you with a new game. Gather with friends or play together!
Read her poems. Some girls are really romantic. They would like to hear something poetic from you. Read her favorite poem with expression and say you love her after that.
Cook something together. If your partner loves cooking, she will be happy about it. Choose a nice meals and follow the recipe. You can eat it afterwards to celebrate your success.
Where to take your girlfriend on her birthday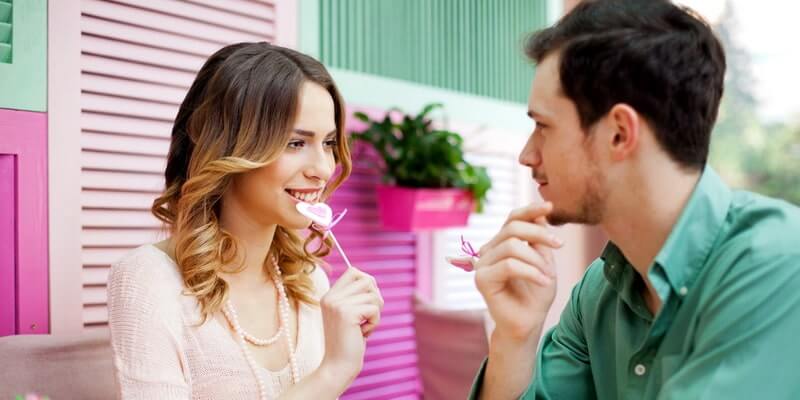 Your date ideas for girlfriend's birthday should be original. Only in this case you can win her heart. Don't choose something banal. Remember about her preferences. This day is hers. If you want to go to the cinema and she prefers to stay home, better stay home. We will give you some birthday activity ideas for girlfriend.
Quest rooms
Does your partner like adventures and intellectual games? She will like quests. You will end up in a room with different task. Your main goal is to get out of this room. There are a lot of themes for these games. You can choose horrors, detectives or love stories. Make sure your girlfriend isn't scared of these activities. Some horror games can be quite terrifying.
A fancy restaurant
One of the classic birthday date ideas is a dinner in a nice restaurant. Does your girlfriend like Japanese cuisine? Then go to eat some sushi! Make sure there are fancy wines in a restaurant.
This is the best reason to put on a gorgeous dress for her to look perfect on a surprise party!
A picnic in the countryside
Grab some pies and sandwiches and go to the countryside. Let her know she should wear comfortable shoes for a long walk. Take care of nice food and beverages. You can rent a cozy countryside to stay together for several days. A country house with a swimming pool, BBQ and other options will be great for celebration.
A romantic trip
One of the best things to do for girlfriends birthday is traveling. Buy the tickets to a country you have never been. Book a nice hotel and make a list of activities. You can walk on the streets or go to museums. Shopping and spending time in bed will work too!
Online dinner
If you decide to find brides online in 2023, you should be ready for long-distance relationships. It's hard to celebrate when you far from each other. But it's possible! The date in Skype can be fun and exciting. Prepare some snacks and pour the glass of wine. Chat and drink together! You can read her a poem or make some compliments. If you both are close enough, you can even have sex through the Internet.
Go to the theater
How to celebrate girlfriend's birthday? If she well-cultured, you can invite her to the theater. She will be happy to see a talented performance. Don't forget to take a picture of her in a wonderful dress. Be a gentleman. Call the taxi and open the door in front of her. Try to complete her desires.
Birthday date ideas for girlfriend: what about gifts?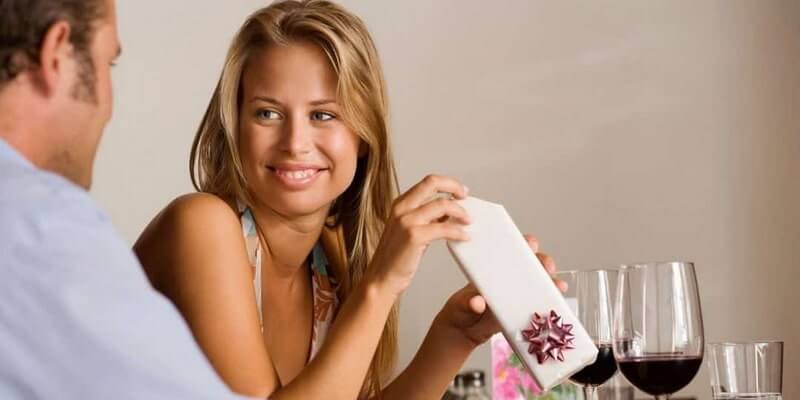 All women love gifts. They believe this way you show your admiration. Some women love expensive gifts. But most of them would be happy to any sign of attention. At the beginning of the relationships, you don't need to give something luxurious. Your gift should be made with love. We will give you some ideas for it.
A nice bouquet of her favorite flowers. One of the romantic things to do for her birthday is to give her flowers. Roses, chamomiles, tulips and other flowers will work. Don't forget about stylish wrap. Make sure she isn't allergic.
Jewelry. This gift is for close people who are into long-term relationships. It will show the seriousness of your intentions. Do you not have enough money? You can give your girlfriend a silver ring or earrings. It's not very expensive and at the same time it looks stylish. Bear in mind: don't give her ring at the beginning of your relationships. A girl can take it wrong.
Soft toys. This gift is fine for young girls. Some of them are really sentimental. A cute soft toy will melt her heart for sure. Do you want to impress her? Buy a huge toy! Make sure you know her preferences. Some women don't like toys because they take a lot of place in an apartment.
Perfume. One of the best birthday date ideas for girlfriend is to give her a fancy perfume. You should know her taste for it. Don't give her a perfume you like. She won't use it if she doesn't like the smell.
A certificate to a cosmetics shop. It's a universal gift for any girl. A certificate will allow her to buy whatever she wants. It's not very romantic but fine if you don't know what to give her.
A book. Does your woman like to read? She will be happy to get a new interesting book with a good paper and a firm cover. You want her to take care of her eyes? A good electronic book will be a good option.
Lingerie. If you know her well, you can give her this romantic gift. Sexy lingerie will give you a lot of positive emotions too!
Candies and cakes. It's the best thing at the beginning of the relationships. Every girl likes desserts. Go to the bakery and choose something tasty for her.
Food delivery. If you far away from each other, you can order her some tasty food. She will be happy to try something new from a restaurant.
A car or an apartment. Some men are able to give it to their loved ones during a surprise party. If a person deserves it, you can make her happy this way.
Gym or yoga membership. Is your girlfriend active? You can give her gym, yoga certificate or dance lessons. Don't give it to her if she doesn't want to have this activity! It will be bad if you offer it only because you don't like her weight or body shape.
Fancy bedclothes. Choose the bedclothes from natural silk for your passionate nights. It's expensive but it's worth it.
How to organize an unforgettable birthday?
To spend quality time, you should take care of the celebration. Ask what she wants. Some girls want to have a big birthday party while some of them prefer a private dinner with home cooked meal. Respect her desires. Even if you prefer to have a lot of guests, don't insist on it if she wants to meet just face to face.
Think about delicious meal. All girls love to eat even if they don't confess it. You can order a birthday cake or bake it yourself to make it more special.
Happy birthday includes surprises. Think about something original. You can organize a romantic trip or buy a pet she was dreaming about for a long time.
A birthday gift shouldn't be very expensive if you are at the beginning of the relationship. It will make her feel uncomfortable even if you don't have any problem with money.
Birthday dates for her: some rules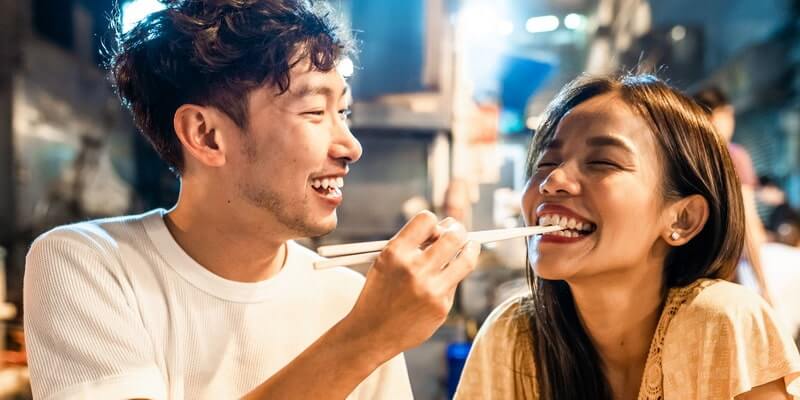 Do you want to know fun birthday ideas for girlfriend? You can use the services of a special agency. It organizes celebrations according to your preferences. Do you want to organize everything yourself? Then try to spent a lot of time with your girlfriend to understand her desires. There are some rules that will help you to spend this day with fun:
Ask her more questions. You should know what her favorite meal is, what kind of movies she likes, what she likes to wear. This way it will be easier to think about a good gift.
Plan everything. First you can go to a restaurant. Then it can be a walk under the starry sky. You can think about taking a bath together. The most important is to plan every step.
Be ready for unexpected things. Rain, her bad mood, broken heel shouldn't catch you off guard.
Make gifts for the soul. Try to avoid practical and useful gifts. A woman won't be happy with a new pan or iron. She will be happy with something feminine and beautiful.
Don't try to buy a woman with expensive gifts. At the beginning something luxurious isn't appropriate. A girl may feel uncomfortable.
Ask her about what she wants. Of course, it won't be a surprise. But at the same time you will meet her desires.
Make some intrigue. You can tease your partner but don't overdose with it. If she expects something grandiose, she may feel disappointed after that.
Don't make her feel tired. Take into account her temper. If she prefers passive leisure, she won't be happy about extreme activities with a lot of noisy people.
What you shouldn't give?
If you look for special things to do for your girlfriend on her birthday, you will find a lot of good ideas. They are good for girls with different tempers and characters. But some things can ruin everything. There are the worst ideas of what you can do for your partner:
Don't buy her something practical if she doesn't ask for it. Knifes, pans and vacuum cleaners aren't the best gifts for a beautiful lady.
Don't buy her clothes nor underwear if you don't know her size. In this case you both will face disappointment.
Don't buy her flowers if she is allergic. Better ask what kind of flowers she likes more before making this gift.
Sex toys and sexy underwear are only for close lovers. Don't buy it after several dates. You can make her feel uncomfortable.
Don't give her pets. Pets are the very responsible step. You should discuss it thoroughly before making a decision. If she isn't ready to have a cat or dog, you will have big problems.
Don't congratulate her through messages. Better do it in person, with a nice words and warm wishes.
Better don't give her some hand-made things if it's the single gift. These presents are for teenagers.
Do you want something serious? Don't talk about marriage at her birthday. Let you both have two separate days to celebrate.
Don't overdose with alcohol this day. Your lady wants you to be active and nice. Try to be polite and to anticipate her desires.
What to eat on her birthday?
The celebrating dinner is an important part. Your task is not to overeat. Otherwise, you will feel bad and you won't be able to have enough fun together. Light vegetable and fruit salads would be the best option. You can order sushi and some sea food. These meals are tasty and they are good for libido. It will be actual for the romantic dinner.
Do you want something plain and nutritious? Pizza will be good for birthday! You can pick up several pizzas from a fancy Italian restaurant. Don't make a lot of greasy salads and meat. These traditions are in the past already. Don't make your girlfriend to cook all day. It's her celebration and she wants to rest.
Don't forget about good alcohol. Better don't drink strong beverages. Buy some wine or champagne for your lady. You both can make cocktails for your intimate party. Drink no more than a couple of glasses of wine if you want to be active and sober. If you want to organize a big party with alcohol beverages, don't forget to drink enough water.
Thus, your girlfriend's birthday is a special day. She should feel loved and surrounded with care this day. Even if you have some problems in relationships, try to avoid conflicts and empty arguments. Respect her desires and try to please her. This way your partner will be happy and satisfied. Make something interesting even if you both are in long-term relationships.