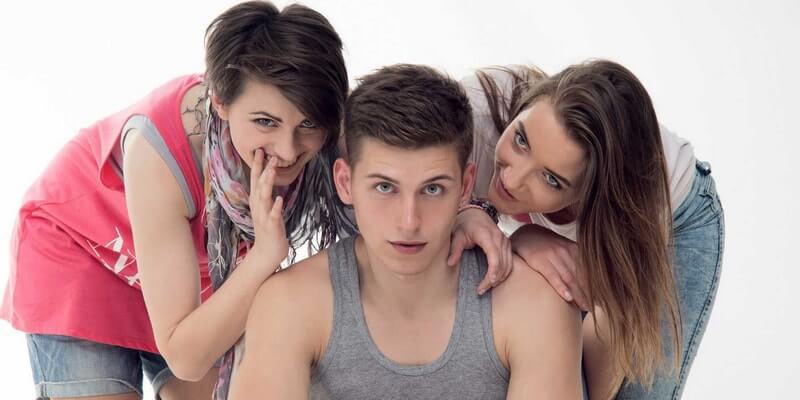 There's a number of ways to prove whether a girl has a sincere interest in you or not.
Body Language
If a girl doesn't cross her arms on her chest, if she's looking straight at you and her body is fully turned to face you, she feels confidence while communicating with you. It becomes evident on the very first date. If her legs are crossed but turned to you and not to the side, the girl feels comfortable being with you.
Eyes
If you feel like a girl is looking you right in the eyes and when your eyes meet and she pulls away, it means that she likes you. It's just that she either feels embarrassed by something or she's simply not ready to get fully revealed to you. Keep in mind that if a girl is gazing at you trying to look in the eyes, she definitely likes you.
Touches
If a girl uses some context of the situation to quickly touch your hand (while telling a joke or while describing some surprising or memorable events), this may be flirting. It signifies that she likes you. If she accidentally bumps you or punches your hand, it can mean that she's interested in further development of your relationship. However, she's not ready to express it straight yet. If a girl doesn't touch you at all, it doesn't mean that she is not interested in you. She may be very nervous especially if it's your first date. Just try to gently touch or hold her hand and look her in the eyes to see the reaction.
Mirroring
That's a curious fact, but if a girl in front of you copies your moves and gestures, this is one of the exact signs that she likes you. She doesn't do this intentionally – mirroring is subconscious. It even happens with friends – when people like each other in this or that way, they subconsciously imitate each other's movements.
Fidgeting
It's one of the signs that a girl is nervous and she simply tries to distract herself touching her hair or fidgeting things in her hands. She can accidentally take out her powder box to look in the mirror and correct her makeup just to feel a bit distracted. Is she's touching her lips, her hair if she's doing some unintentional movements with her fingers, it is most likely because she fancies you. She's just a bit stressed by this fact.
Look
Pay attention to how a girl looks in matters of style. Try to compare the way she looks when she's with you to the photos in social networks. Especially to the ones where she spends time with her friends. If you feel like she tries to dress and look better for you, it definitely means that she is interested in you and wants to attract your attention.