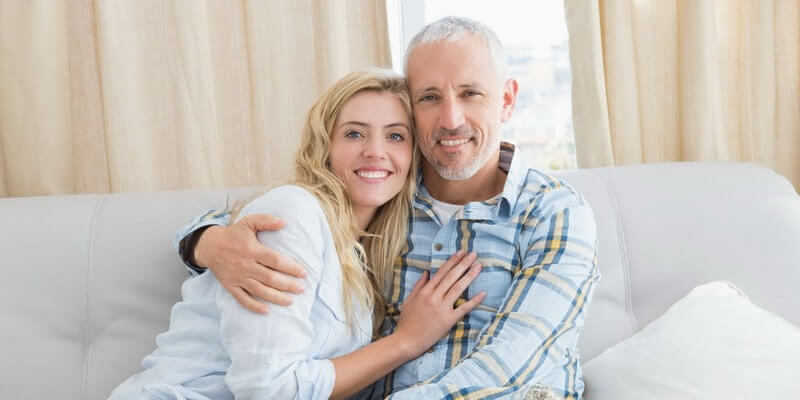 Dating younger women can bring many advantages to the life of a stable and hard-working older adult. What makes men in their fifties search for a meaningful relationship with a female partner, who is a lot younger than they are? We'll try to give you a detailed and substantive answer.
Unfortunately, when a man starts dating a woman significantly younger than he is, it often has an unpleasant immoral pretext. The society considers this disgusting without any reasonable argumentation. Is it so wrong to find your match among the people of the younger generation?
Even if you're an experienced and well-educated man with a background, there's a lot you can benefit from a younger generation, provided that it is well-bred and well-read:
You'll find out more about the development of modern arts, music, and literature. Most people over fifty have no idea about how beautiful and multi-coloured our world can be.
You'll be surprised at how thoughtful, and the mind-provoking younger generation can be. They are compassionate young creatures who know how to tolerate many things in this world.
You'll be impressed at how much you can learn from a person a couple of decades younger than you are. Your age prevents you from numerous things. Sometimes, the years work like blinkers making us partially blind. We stop noticing insignificant but essential issues. Most of the representatives of the older generation deliberately refuse to accept new things, which prevents them from potential development.
Younger women seeking older men in 2023 may be cunning. However, you are old enough not to be provoked by anything. Just be wise, and you'll be impressed at how many sincere and thoughtful women are ready to become a regular part of your life.
Younger Women, Older Men: 7 Things to Know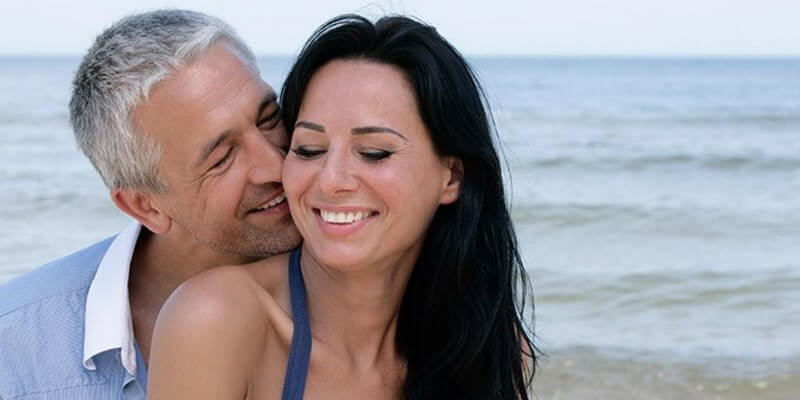 A beautiful young woman by your side is not an accessory to show off. You should understand that ladies of any age need respect and mutual understanding as much as you do. There's something you need to understand about what girls in their twenties and thirties search in men over 50.
Stability. They might be not as experienced as you are, but they naturally search for someone who will be able to show respect, share support, and demonstrate understanding. They need someone to share thoughts and aspirations with. Sex is important. But not as important as a properly developing communication.
Loyalty. Older men are usually straightforward. They tend to speak out when something is wrong and try to express their real emotions and thoughts directly. Many younger women are willing not to spend time on senseless arguments and confrontations. The reason is that they enjoy the intensity of the way life goes and want to get rid of the unnecessary fuss.
Patience. This quality rarely shows among the youngsters. Men over forty and fifty already know how to control their emotions and understand that sometimes it's better to be patient to get the desired result. They will never treat a woman as the possession because they are aware of the fact that everyone needs freedom.
Predictability. Middle-aged and older men will never demonstrate critical changes in their behaviour. Youngsters do not always manage to constrain their manners.
Reliability. It's closely connected with the previous point. Older generation generally does not bring any unpleasant surprises. They live their habitual routine lives and don't want anything irregular to interfere with the tide of life. They know that a firm basis of any relationship is made of mutual trust and the ability to stick to the promises.
Respect. A young family-oriented woman spends days, months, and years in search of a perfect partner able to take and give in return. It also includes respect to religious values, family members, and cultural background.
Assistance. Men with age difference with younger women will assist their young girls in many things. They are mostly ready to provide financial support, emotional backing, and encouragement in routine everyday things.
Older Men Dating Younger Women in 2023: Financial Aspect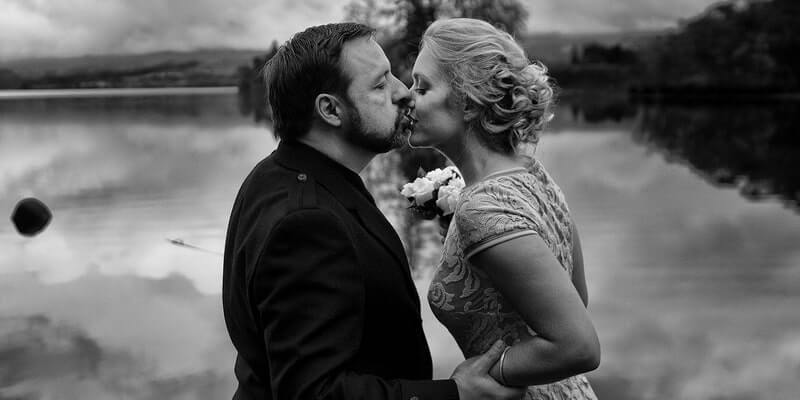 If you're interested in dating Russian ladies or regularly google for something like online dating Ukraine, you should keep a lot of things in mind. Unfortunately, Slavic women dating men online often turn out to be cheaters and usual scammers. Be prepared for the following:
It's possible that a gorgeous younger woman on the profile picture does not exist. Her photographs could have been stolen from one of the social networks and used without her consent. So, make sure you google for the pictures of the woman you fancy before you start communicating with her.
There's a high number of fake matchmaking platforms that collect your information and later use it against your will. Look out for the scammers and don't forget to visit a couple of the renowned customer review platforms for reliable feedback.
Be Careful While Dating Younger Women
There's a significant number of trustworthy, reliable web resources that deal with matchmaking within the borders of your country and abroad. There's a chance to find a younger woman to date that will be in line with all your expectations:
Religious beliefs;
Career expectations;
Common views on life;
Sexual preferences;
Certain attitude to motherhood;
Temper;
Age;
Socialization needs.
Accept the fact that an adequately built matchmaking platform makes it obligatory for the users to fill in several tests and questionnaires. The owners of these platforms must find out more about your needs, interests, and aims. They want to make sure you're safe for their users. The more meticulous the process of registration is, the more reliable the website you're using.
Younger Women Dating Older Men Are Very Specific
When you date a younger woman in 2023, pay attention to the following things:
She knows how to listen to an interlocutor, and she rarely asks you the same questions. It means that the words you say are essential to her, and she tries to remember every significant and not significant thing about you.
She accepts your friends and former acquaintances and never makes you pay all your attention to her. She will never make you get her to one of the parties with your male friends, and she will have nothing against a party arranged at your office.
She will respect your parents and your elderly family members. Even if her opinion is different, and something makes her feel awkward in the process of communication with one of your family members, she will say nothing. At least, she will never demonstrate her discontent in front of people.
If your lady demonstrates the same behaviour, she deserves to be the greatest treasure that you should cherish till the end of your days.
Older Men Dating Younger ladies in 2023 are Not Immoral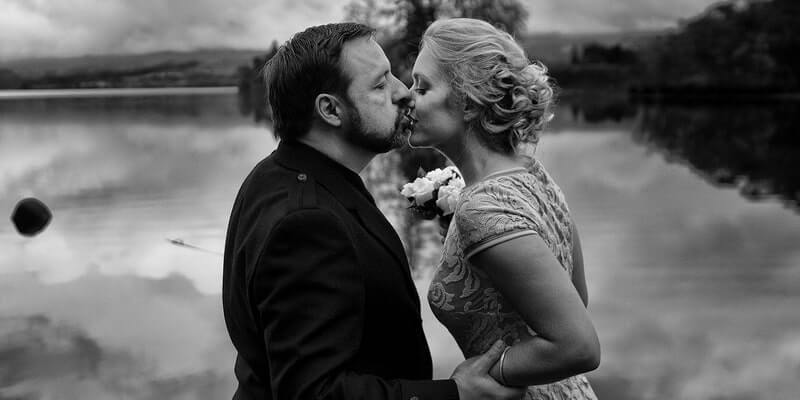 That's one of the most horrible things to discuss. It's sad to realize that most people consider a couple with a significant age gap weird. This is another disgusting misconception. Older generation willing to stick to the morals and ideals of the younger generation seeks for development. When a smart and self-consistent man in his fifties listens to a young lady's speech with his mouth open, it means that he tends to be more divergent.
He is interested in non-habitual conceptions and ideas;
He wants to get deeper into the principles of a healthy lifestyle because not a lot of people of his generation have the right idea about it;
He feels younger than he is, and he needs a bit of fresh thinking to boost his intellectuality.
Yes. Sex matters. The older generation often gets addicted to the youngsters always ready to make a ton of their intimate sacred dreams come true. But do you think that a sensible man in control of his life needs a permanent young companion by his side for another hook-up? Isn't it easy to pay for a prostitute?
A self-contained man is hungry for a sort of mental renovation. He surrounds himself with people belonging to the younger generation, and it's not only about romance. It's about the enlargement of the social circle. They stuff it with people who can become their knowledge bombs and their new inspirations.
Young Woman Seeks Older Man: You're the Best Match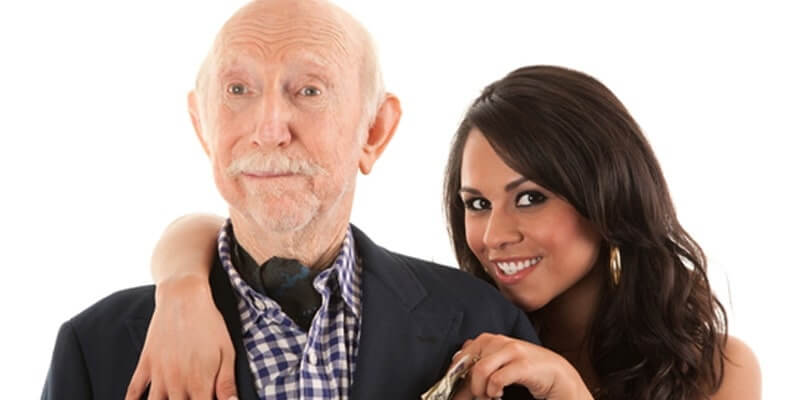 Younger women seeking older men are more thoughtful and decisive. They are aware of their plans, and they're willing to be in a relationship with minimum emotional trouble.
A young woman looking for an older man is interested in building a healthy relationship without jealousy and treason. Younger women think that their charming and still sexy men will not betray them.
Younger women are fond of older men. They are not disgusted by wrinkles and imperfect body shapes. If a younger lady is interested in an older man in a relationship, it means that she has nothing against the majority of your drawbacks. She concentrates on your best sides, including knowledge, stable behavior, and reasonable mood changes.
Older men are even more sexually appealing for many younger women. Do you know why? They already know how to get emotional pleasure in a conversation and sexual pleasure in the bedroom. Younger ladies are fond of sex with older men. They are ready to share their bodies in return for the older men's passion and experience.
Being an older man in online dating is not a burden. Older men are the aim of numerous younger women interested in building like-minded companionship. A woman going online for a man older than her searches for something eternal and long-lasting.
An older man means support and understanding. He also means meaningful love and care. He knows how to take care of a woman so that she could never leave him without a grave reason.
A younger woman looking for an older man in 2023 needs a meaningful partnership with minimum emotion and maximum practical approach. Sex and romance are important for her, but not as important as mutual understanding and common background. If you're an older man, looking for an Asian woman dating online can be a perfect choice. If you opt for an active sexual and social life, pay attention to the Slavic females. They will blow your mind with family care and sincere affection.
Some pitfalls about age gap couples
Younger men looking for older women are quite rare, most often younger women tend to look for a mature partner. Sometimes they face some difficulties in a relationship.
Younger men are more active. They go to the gym and don't mind hiking. With an older partner your leisure will be much calmer.
People at the same age have more common interests. If you are attracted to older men, you will have to join their hobbies.
You may not understand their humor. Mature men don't get modern jokes and memes, so you may feel awkward during a date.
Younger partners have more stamina in sex. Older men who date younger women often can't satisfy them.
Despite these facts, younger women love their mature partners. Of course, you can meet with people of the same age group, but sometimes mature men are more interesting and reliable. All you need is patience and the desire to learn a person and his inner world. Older men with their younger partners can be happy in a serious relationship. Most of the problems are solved if you want to be with this person.
Younger Ladies Need Wise & Mature Men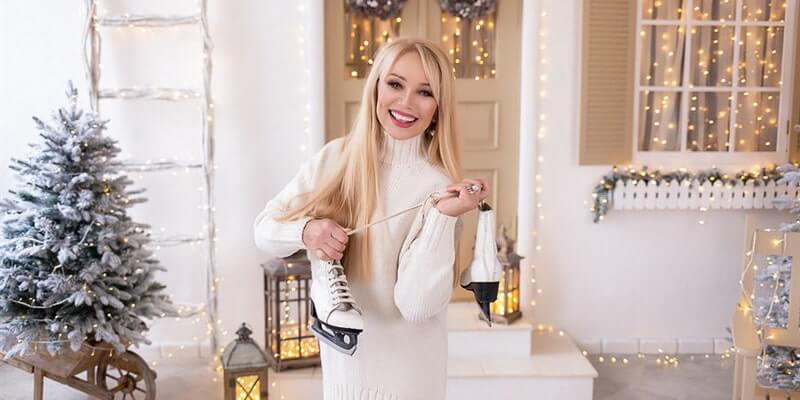 If you've ever wondered why there are so many younger women looking for older men, this post is for you. Generation Y has been dubbed 'the hook-up generation' because it has become so acceptable to have flings with little strings attached - but what are the reasons behind this trend? We're here to the dish!
Old men have been around the block and have seen everything, so they have a wealth of knowledge to share and they know what they're talking about. In today's world, women seeking older men sometimes feel intimidated by older men who have the benefit of years of experience under their belts. Young women need to understand that there are no stupid questions when it comes to older men - because, in truth, there aren't many levels above this one!
There's nothing wrong with men interested in younger women. It's a mutually satisfying experience, as well as a mutually rewarding one.