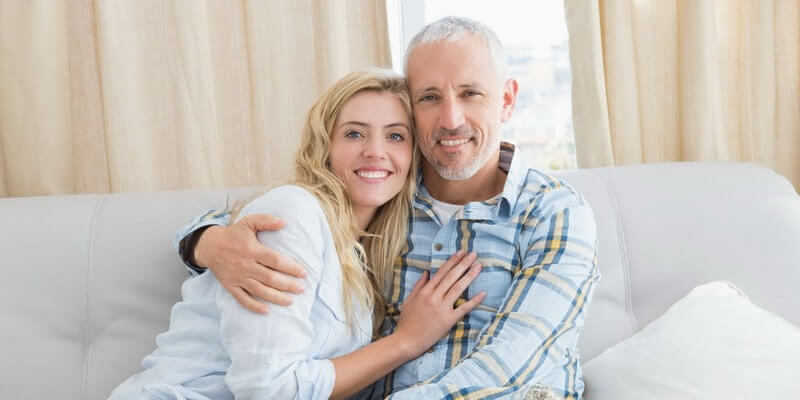 Some things in life only get better over the years. It's the same with men. They become more sophisticated, reliable, self-confident and respectful. They already know what they want and they do their best to avoid excessive drama. They are not going to chase anyone because they already know what they deserve. These singles are perfect for dating with younger women. Let's dig deeper into the problem.
Experience & Commitment
Online dating resources are occupied by girls from Russia, Ukraine, Europe and Asia looking for meaningful relationships with older men. It happens because an older partner knows how to build up a foundation for a potential future. Dating an older man means getting experiences of all sorts. A young passionate single woman perfectly complements a patient and thoughtful experienced man. He is always ready to share his knowledge of the world and people and she is always ready to provide him with energy and mutual affection.
Self-Confidence
An older man dating a young girl already knows how to court her. He has firm intentions and he knows how to attract her attention. Younger guys mostly concentrate on the way they look. They are mostly selfish and care a lot about how they look in the social media. It's different from the older men. They are straightforward. They already know their weak and strong points and they know how to use them to their advantage. A girl dating an older man never feels awkward and unsure because he knows how to react in different situations.
Dating for Marriage
Older men rarely search for casual relationships with various women at a time. They are focused on partnership based on love, friendship, and understanding. As soon as they find a young girl attractive they do everything to get this long-term relationship. Younger women usually search for an older man in order to get a firm foundation for a potential family. If this relationship is not based on financial issues, it will be a perfect mutual commitment of two soulmates.
Vibrancy & Variability
An older man knows how to catch a young woman's attention. He knows how to satisfy her sexually and emotionally. If a girl is sincere in return, he's able to do literally anything to please her. Old men never hesitate in bed, they are not scandalous and they know how to listen and talk.
Money
Yep, unfortunately, many women use their charms and sexuality to become the owners of various expensive valuables of older men. However, a sensible man should understand that if a girl happily grabs all of his expensive presents with no hesitation, his affection is the last thing that makes her interested in him.