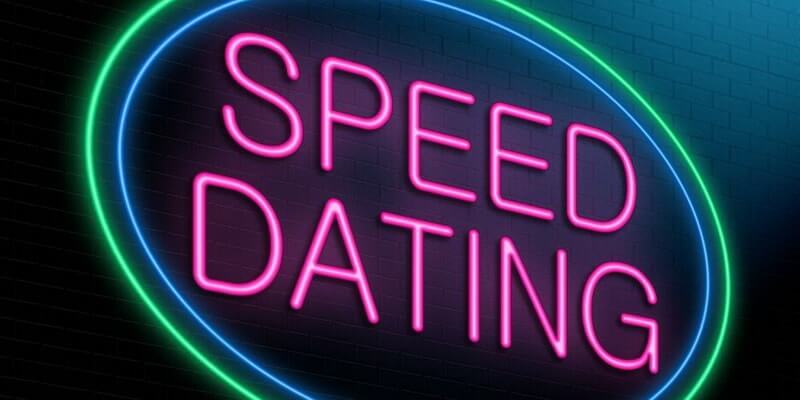 Numerous companies and agencies dealing with matchmaking know that speed dating is one of the most effective ways to find your match if you're a busy person. What is speed dating? It's one of the simplest ways to save time and money while searching for a partner. You meet up to fifteen singles at a time and have about 7 minutes to get acquainted. There are rules you should stick to before you get involved in it. Read further for more information.
Speed Dating Online in 2021: Advantages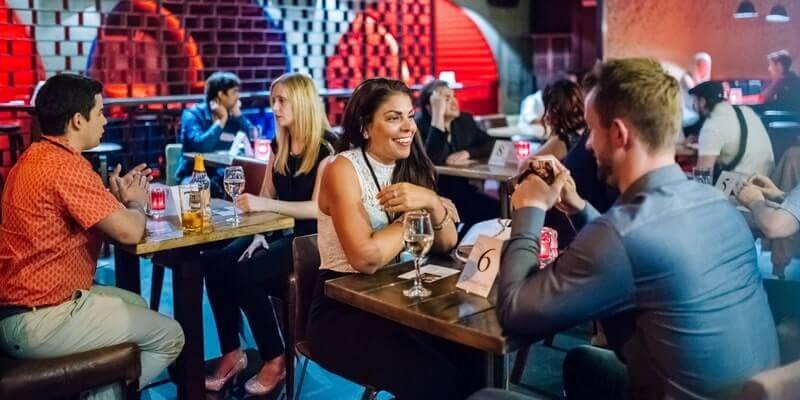 It's one of the most cost-effective matchmaking methods. You date more than ten people on one date, and it is not considered promiscuous. You get more options for a shorter time.
Speed dating has nothing to do with embarrassment. It won't be an unpleasant date where you have to excuse yourself for your drawbacks. You have a concise period of time for a sensible and thoughtful conversation with the questions you prepare beforehand. It's not hard to survive a date lasting about five minutes.
It is more successful. This type of matchmaking is properly arranged by experienced people knowing how to enhance the conversation between those who don't know anything about each other.
Speed Dating Has Guarantees. You can always start again if you feel like your speed date procedure leads nowhere. Anyone still has the right to leave the date if none of the potential partners looks appealing. The participants have the right to keep their names secret and use nicknames for their comfort and safety.
Speed Dating Rules for Newbies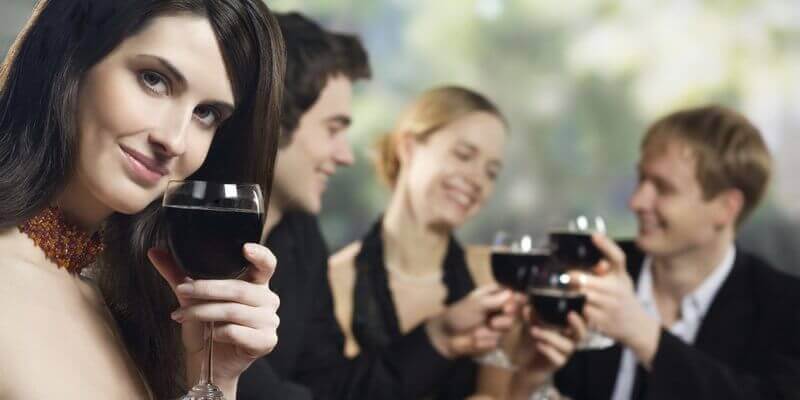 It's effortless. How does speed dating work in 2021? A group of people interested in effortless matchmaking meet and act in line with the standard strategy – they search for partners with a similar background and views on life. The aim is to find out as much as you want about a person for about 4-5 minutes. You don't have too much time to make a mistake. It's hardly possible for you to spoil everything for such a short time.
Western culture has made this dating extremely popular. The concept was developed at the beginning of the twentieth century, common to a historical Jewish tradition. At present days, it's a thoughtful and properly arranged ritual for people of all ages looking for their soul mates and like-minded companions. Follow the rules not to spoil anything:
Be sincere;
Don't try to impress with the qualities you don't have;
Feel free to speak out – it's not going to be long.
Basic Speed Dating Tips in 2021
Aim to attract attention and demonstrate your best qualities, but don't pretend. You don't have too much time to share – you should be prompt and frank at the same time.
Make sure you smell nice. Nevertheless, don't go too far with the perfume – it might seem uncomfortable for some of the speed dating participants. Yeah, women who wear cinnamon or vanilla smell shades seem very appealing to the opposite sex.
Never get drunk when getting ready for a speed date. A glass of wine might be nice, but you should remember about the smell your potential partner will feel while talking to you for the first time.
Does Speed Dating Work and Do You Need It?
Speed dating in 2021 means thoughtful and sensible reflections on whether you need it or not. If you're ready to answer positively to the following questions, speed dating online may be your best option:
Are you in search of new acquaintances having no idea where to start?
Are you disappointed in online dating because of people killing their time for nothing?
Is it hard for you to deal with people having nothing in common with the initial impression they try to produce?
Does it consume too much time browsing hundreds of profiles without any sufficient profit?
Are you tired of day-to-day texting that does not lead you anywhere?
Is dating real-life more preferable for you than distant communication?
Are you interested in pro-active potential partners willing to spend less time on meaningless conversations and interactions?
Answering 'yes' to most of these questions means that you need a more efficient and profitable dating procedure. Real online dating is a combination of pragmatic thinking, persistence, and sincerity. It's when both of you come on a date with individual objectives. The simpler, the better.
Does Speed Dating Work? Our First-Timer Tips Will Help
Remember that speed dating is not a race. You don't have to be in a hurry to leave your rivals behind. Your aim is matchmaking, and you should be careful not to produce a false impression. If you're still hesitant about yourself and the way you look, try to start a conversation with a couple of simple but relaxing jokes or one-liners.
Compliment about her teeth. A compliment like this always provokes a sincere smile back. There's nothing better than a moment of positivity at the start of your talk. If it's a speed date, you don't have much time for thoughtful dialogue.
Make sure you're not too serious. Stay away from such topics as politics and religion. Never opt for a lengthy talk, because you aim to be laconic and truthful at the same time.
Don't feel embarrassed about selling yourself. No, it's not about your financial well-being. If you start boasting about your income while demonstrating luxurious clothes and expensive accessories, you might be considered superficial. If a lady is interested in a potentially rewarding relationship from the emotional and intellectual point of view, she will never react to a provocation like this. Just don't be shy while talking about the things that make you stand out from the crowd. It's not about the money.
Your Main Speed Dating Checkpoints
Produce the impression. If you ask proper questions and give short and substantial answers, you'll be rewarded. Make sure you've got your list of questions ready before you get to the event.
Be nice while saying good-bye. Speed dating implies no negative thinking about saying good-bye. It's ok to say 'NO' politely. You have no right to insult anyone no matter what happens. Demonstrate your rational nature, tell your speed date partner you've enjoyed yourself, and leave without any unpleasant remarks.
Show confidence. Speed dating is not for people who suffer from a lack of attention and failures on regular dates. You've come to a speed date to boost up your private life and get a like-minded partner in a more practical way. Don't be too shy to speak your mind and tell your potential partner what you want from the possible relationship.
Demonstrate the real you. You should remember that the real you is the best you. We all have drawbacks to share but aim to demonstrate as many positive qualities you have as you can.
Don't forget about the proper clothing. Looking sharp implies being neat and clean. Make sure your regular and comfortable clothes are fresh, without stains and anything that might seem disgusting. It will be close contact between two people who know nothing about each other. It will be disappointing if your accidentally dirty nails accidentally produce a false impression.
Be attentive. Don't only answer the questions, but ask them as well. Make sure the questions you ask are polite and tolerant. If you are not sure you can answer your own question, don't ask it not to get into the confusing situation.
More Lessons to Learn from a Speed Dater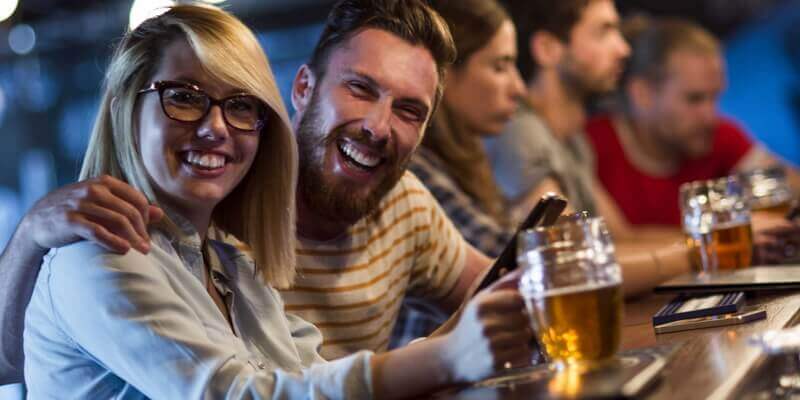 Being ridiculous and ironic may be fine, but you should be careful. Your date is about finding out about the priorities of each other and about demonstrating your sense of humor.
Prepare to be judged. The girls will look at you, and you should feel no hesitation deliberately looking back at them. You're here to judge and be judged, so what's wrong?
Never ask a person to describe his/her weaknesses and strengths. It will look like you're interested in finding a new employee, and it's a classic job interview.
Don't ever mention that it's not the first time you get to an event like this. There's no need to tell anyone you've failed many dates, and the partner in front of you is only a conventional repetitive effort.
Speed Dating Main Pros in 2021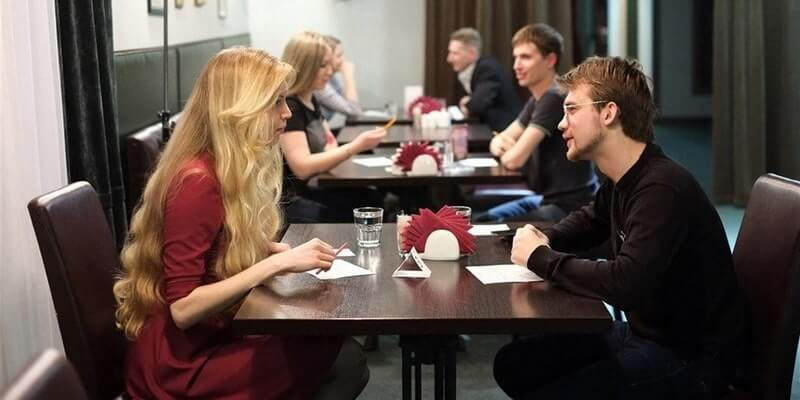 Speed. There's no need to waste time. You merely talk for a limited time and enjoy the process while trying to find your match in the crowd of people doing the same thing.
Effectiveness. It's fast and cheap.
Cheapness. You don't have to pay anything in most cases. Even if a speed dating agency asks you for payment, it's insignificant in comparison with a monthly membership on an online dating website.
Simplicity. There's no need in trying to arrange a special date – it's a blunt conversation with a limited time.
Communication. You get in touch with many people at once, which helps to figure out what you want from a possible relationship.