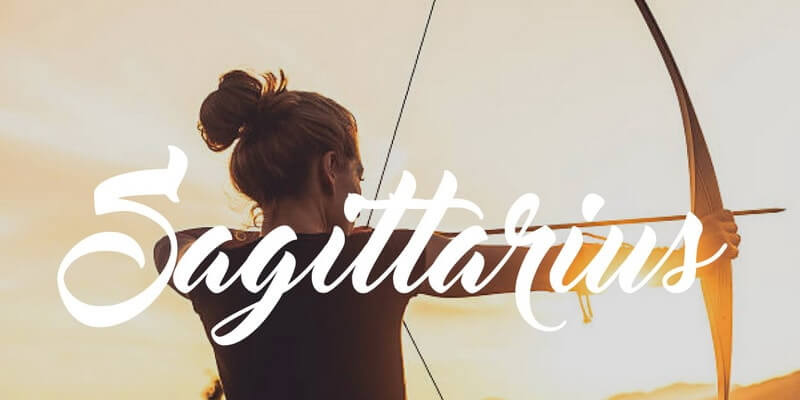 In 2023, Sagittarian women are getting more and more popular among men of all ages, nationalities, and religious confessions. There's a list of reasonable advantages that makes these ladies stand out of the crowd of the typical online brides:
They know what they want from life. This makes them straightforward, independent, and self-sufficient. They don't like to be dependent on men, and they aim to find a partner to help them in their emotional and intellectual development.
They are plain and straight in all matters. It means that they never try to look the way someone wants them to. That's the reason why they don't have many friends among the female population. Be prepared that your Sagittarius woman attracts mostly male attention. Women will hate her for her grace, ability to be charming even when drunk, and unbelievable popularity among men at all formal events.
They are inborn leaders. They become impressive directors, principals, and headmasters wherever they work. They know what it means to be responsible, and in case if they promise to do anything, they will do it.
They are conscientious. Their sincerity, combined with their sensitivity, result in their ability to accept their mistakes and ask for forgiveness when they are wrong. They are not as stubborn as the majority of women standing their ground when it's evident that they are wrong. Dating a Sagittarius means being able to understand that when something makes her mad about your behaviour, it must be your mistake, not hers.
Dating online in 2023 implies many things. You have to be careful and extremely attentive to people you get in contact with online. If you're interested in dating a certain zodiac sign, it means that you're searching for certain qualities and Sagittarius traits in line with your preferences. Our service will help find your true love basing on:
Astrology;
Religion;
Cultural preferences;
Education;
Background.
Trust us, and we'll give you sufficient advice on how to date Sagittarius woman and find a personal approach to her according to her personality traits. Read further for more information that is useful.
Sagittarius Women 2023: Appearance vs. Inner World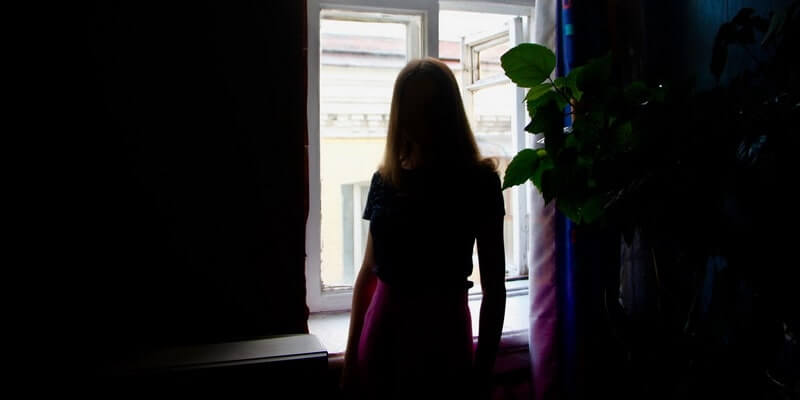 Sagittarius woman beauty is about her inner world. It's a curious fact, but most Sagittarius women who were born under the influence of planet Jupiter are not physically attractive. Nevertheless, a couple of minutes of live communication will turn your inner world inside out and upside down. You'll be impressed with her:
Charm;
Ability to be in public;
Patience;
Grace;
Mutuality.
A woman like this will help you out at a formal event. She will hold your hand on an official meeting even if you're at odds. She will look at you with respect to show the other people that you mean the world to her.
Sagittarius women become impressive friends. Unfortunately, it becomes disturbing for a lot of women. If you're married to or in a relationship with a Sagittarius woman, be prepared that she will ask you to spend more time with her, especially if you're both in your 30s. It turns out that women of this zodiac sign are very competitive among the other women. They become faithful friends for men, share their interests, and support them (without trying to seduce them sexually).
Sagittarius Woman Traits & Family Issues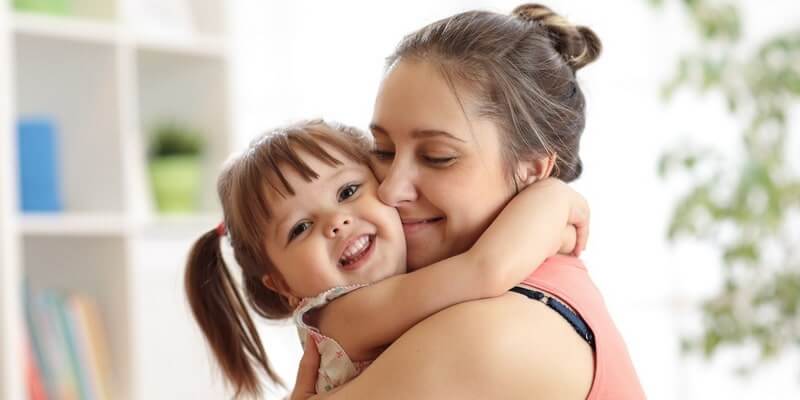 There's a list of things you have to keep in mind before you decide to get in a meaningful relationship with a woman like this.
Sagittarius woman: marriage, family, and kids
Most Sagittarius women dating are interested in finding a decent man to support them on their way to prosperous future, successful career, and mutual understanding in a family.
They need care and tons of meaningful conversations in straightforward ways. The thing is that they hate quarrels, and the only thing they accept while being at odds is a quiet and reasonable conversation.
They aim to create a companionship based on trust, sincerity, and mutual devotion. You should be able to speak out about your needs in a relationship before you step into it.
They are very patient. They will be able to withstand a hysterically crying man for a very long period of time. In case if he is not interested in her arguments, she will leave without saying a word. Be prepared for this if you're an overemotional man dating a Sagittarius woman.
Sagittarius Woman in Love: She Needs a Match
Now it's high time to know what a Sagittarius woman wants in a man in 2023. Well, it's all elementary. She wants you to be:
Caring. Help her with shopping and insignificant routine problems.
Protective. Make sure no one is rude with her while being on a date.
Thoughtful. Think before you speak out – be straight but don't be insulting.
Well-meaning. Show her that you're interested in your future together and assure her you mean no harm.
Straightforward. Tell her everything about your wishes and career plans.
Forgiving. Sagittarius women know how to ask for forgiveness, and they are always sincere. Listen to them. If they ask you to forgive them for something, they say what they mean, so don't make laugh out of them, especially in public.
Unpredictable. This happens because of their childish nature. They are cute and overemotional, as all children are. That's the reason why they don't have many friends of their age and suffer from constant misunderstanding.
Active. Their dedicated nature makes them stick to numerous ideas at a time. The bad thing is that they are lazy, but it's a whole other story. They get lazy when things in life get stale. They hate it being stuck in a trail.
Sagittarius Woman in Bed: Be Prepared to Withstand Her Temper
Now that you know about what Sagittarius woman wants in a man in 209=19, it's time to pass on to her preferences in the bedroom. Make sure you're able to do the following:
Satisfy her with sufficient foreplay. The thing is that Sagittarius women are fond of sex. The get maximum pleasure from it. They don't even have to orgasm each time – they get tons of energy from your affectionate behaviour and your preliminary caresses. Make sure you're ready to tame her as much as she wants to, and she will pay you back in return.
Don't ignore her sexual needs. If you feel weak and unhealthy, tell her about it. She's not an evil creature and will never make you do something against your will if you have no physical power to do this. The point is that when she shows she wants to have sex, don't be lazy and do this. Otherwise, both of you will suffer from intense emotional imbalance. She will never forgive you in case if you reject – satisfaction in sex is very important to her.
Do your best not to sleep for at least a couple of minutes after you cum. No, we don't want to say that a Sagittarius needs a thoughtful conversation about what has just happened. Just lean against her, hug her, kiss her gently, and say that this was incredible. Don't leave her wordless after having an impressive and mutually satisfying sex.
Sagittarius Woman Compatibility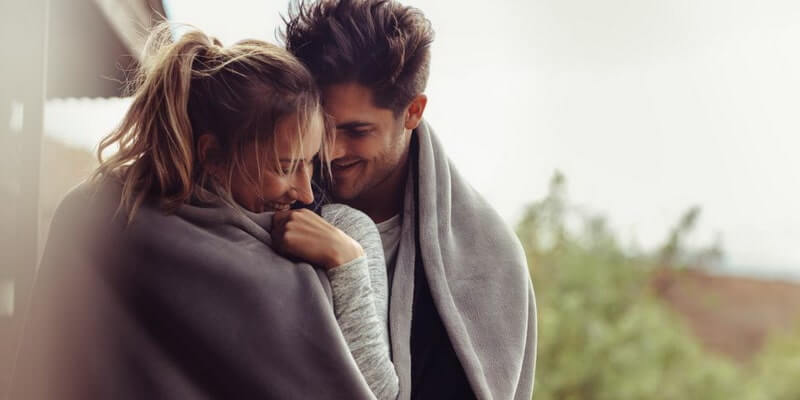 If you're dating a Sagittarius woman keep in mind that Aries, Leo, Libra and Aquarius are the most appropriate zodiac signs compatible with her personality and emotional component. The worst compatibility is with Pisces and Virgo. Sagittarius women make a perfect match with the sun signs.
Astrology is a very vague science. Quite a lot depends on the upbringing and cultural background of a person. Nevertheless, our astrological characteristics statistically affect our emotionality, ability to deal with people, as well as the psychological specifications.
As soon as you're here, it means that you believe in astrology and have evidence to prove its objectivity. We hope that the characteristics of Sagittarius women dating listed by our multinational team will be sufficient.
How to Date a Sagittarius Woman: Don't Be Afraid of Anything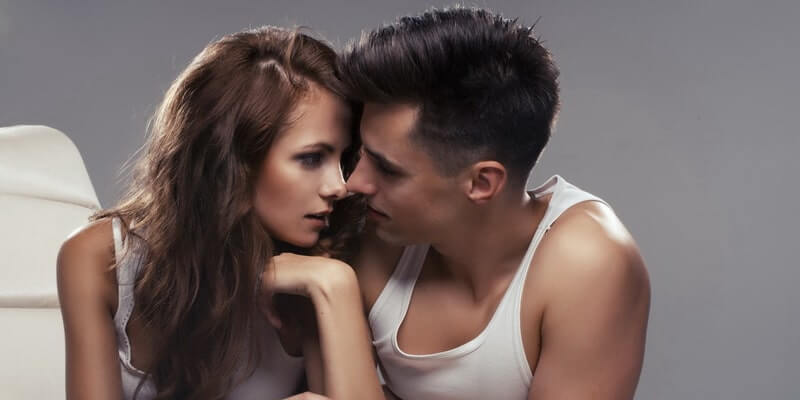 Dating a Sagittarius woman will turn into something meaningful only in case if you:
Speak out and tell what you think;
Demonstrate the real you;
Show off your best qualities and don't try to hide away your flaws;
Try hard to improve yourself intellectually and emotionally.
Sagittarius women are smart, interested in literature and theatre, and fond of high-quality music and coffee. They are usually into travelling and healthy lifestyle. Quite a lot of women of this zodiac sign are involved in volunteering and helping stray animals.
Their kids grow up confident personalities able to stand their ground and discuss serious things. Sagittarius women are not afraid to talk about:
Sex;
Death;
Alcohol and drug addictions;
Religion;
Politics;
Gender issues.
Their best quality is the ability to stand their ground without insulting anyone. These ladies know how to respect the opinions of the others without accepting them. They like sharing views on different problems, they are interested in the thoughts of the others, and they will never agree to anyone's opinion until they are worth it.
Sagittarius Woman in Love: Conversation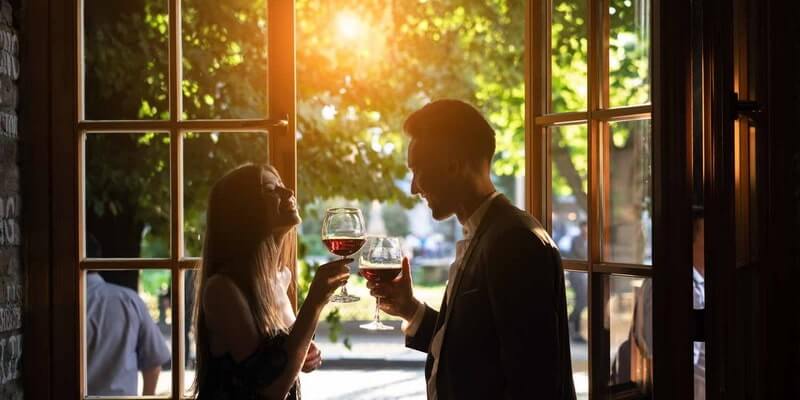 Are you interested in how to talk to a Sagittarius woman in 2023? Well, that's a very versatile personality. A woman like this will have nothing against a couple of beers in your garage, as well as a glass of luxurious champagne at one of the local restaurants. You won't manage to surprise this lady with the environment. The only thing you'll be able to affect is her brain.
Dirty jokes are acceptable. Just make sure it's not your first date.
Dirty language can be acceptable (ask her if she's not against your swearing before you see each other on private).
Make sure you stay away from sexist topics and conversations about male and female responsibilities in this world. Sagittarius women never try to compare male and female roles in relationships, and they hate any discussions based on gender superiority.
Dating a Sagittarius Woman in 2023: She's a Sparkle in the Dark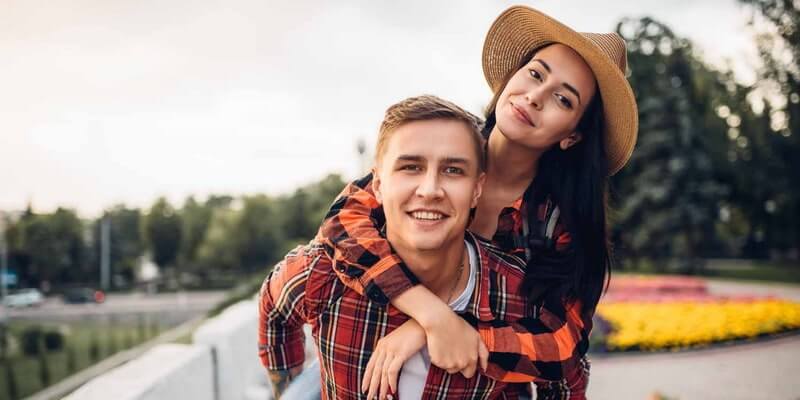 Sagittarius women are incredible. They become your best friends and first and passionate lovers as a consequence. Here's a list of benefits you're going to get if you choose dating a Sagittarius woman for marriage:
She's optimistic. Regardless of how hard our life is, she keeps on smiling and doing her best to improve at least something in it.
She's reasonable. She will not waste her family budget on something she can live without if the situation is tough.
She's straightforward. She prefers to speak out about her feelings instead of making anyone guess about her wishes, worries, and intentions.
A Sagittarius is a flawless partner for a reasonable man who knows what he wants from life.
Sagittarius Is a Flawless Partner for Marriage if You're Ready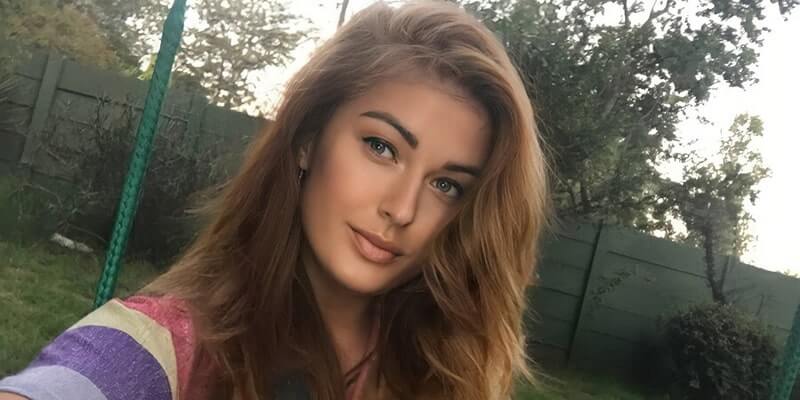 Sagittarius woman beauty and charms are undeniable. However, it's not always easy dating a Sagittarius woman. The truth is that she sees the world differently than you do, and her outlook on life is also quite different.
For your sanity, it might be a good idea to learn about a Sagittarius lady so that you'll know what you're in for. Read on to discover the dark horse signs and how to date them!
Sagittarians are rather free-spirited, vibrant individuals who have a lot of great energy. They have an unpredictable nature and may be prone to sudden mood swings — which can be both frustrating and endearing, depending on their partner's perspective.
While they aren't necessarily charmers with the ladies, they are highly devoted when it comes to their relationships, and possess a deep passion that makes them extra romantic.
Sagittarius women traits tend to be very independent and strong-willed. They are known to be headstrong and outspoken, so set your boundaries early on in the relationship to establish trust with them.
Sagittarius woman behavior in conflicts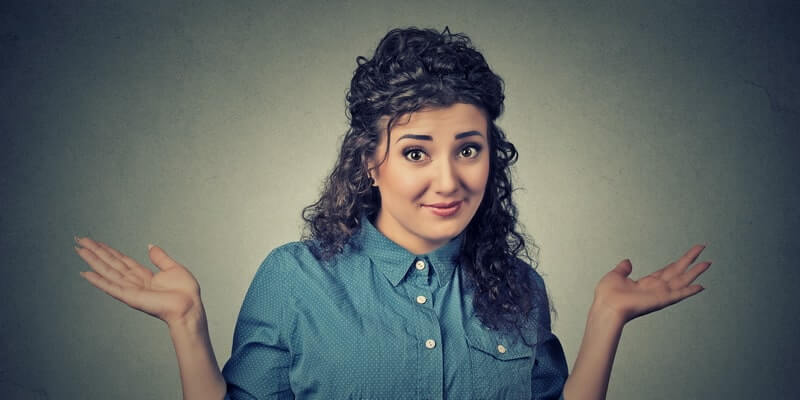 A Sagittarian woman hates quarrels. She will never provoke them unless you piss her off completely. That's why a Sagittarius female prefers to solve problems with the help of deep and meaningful conversation. This girl isn't going to raise her voice which is perfect if you look for a calm partner.
What are Sagittarius women like? Sometimes a Sagittarian woman seems indifferent and passive but it's not like that. They won't cause conflicts because they love you deeply and they are afraid to lose you. A Sagittarius female understands that conflicts ruin a family, that's why they try to avoid them. But sometimes it's impossible.
A Sagittarius woman likes calm and reliable men. That's why if a conflict is inevitable, try to explain your position without any expression. Don't yell at your partner and don't you dare to insult her if you don't lose your loved one.
Her personality traits are very sensitive, so be ready your conversation will take a lot of time until you explain everything well and you make a compromise. A compromise is a single way to solve a conflict with this fire sign. She won't do everything you want, so you will meet an equal partner who want you to be respectful.
Don't mock at her personality traits during a quarrel, it will escalate it. She has intense and dedicated personality, so she will be deeply offended with this behavior. Sometimes being affectionate and caring helps. Tell her some nice words and let her know you love her even after a conflict. This way your partner will feel important for you.