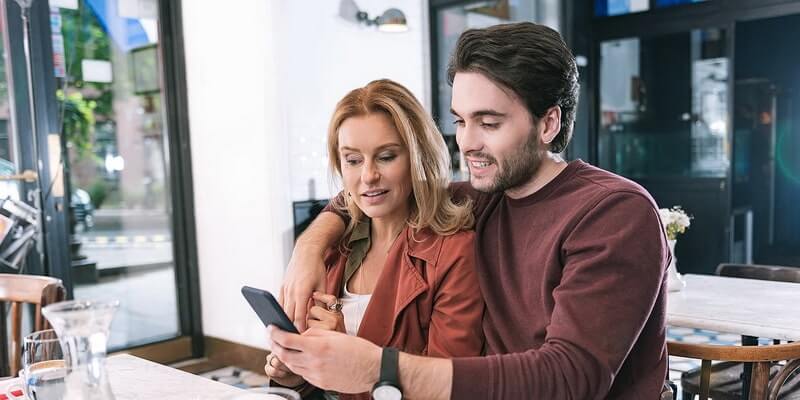 Dating after the age of 40 has profoundly affected the way people think and act in this century. Single-person households accounted for around 7 percent of households in the United States in the middle of the twentieth century. Currently, over 37% of the population is single.
There are numerous economic and social factors at play here. It's taken a long time for the perfect match to emerge. After 40, it is not only conceivable but necessary for everyone who feels isolated in their own home to find a partner.
In the year 2023, there will be plenty of internet chances for people of all ages to connect with one another, regardless of generational differences. There are around 48 million single people in the United States at present. In search of a partner to complete their emotional and psychological journey through life, they've grown weary of being alone.
Advantages of dating a woman in her 40s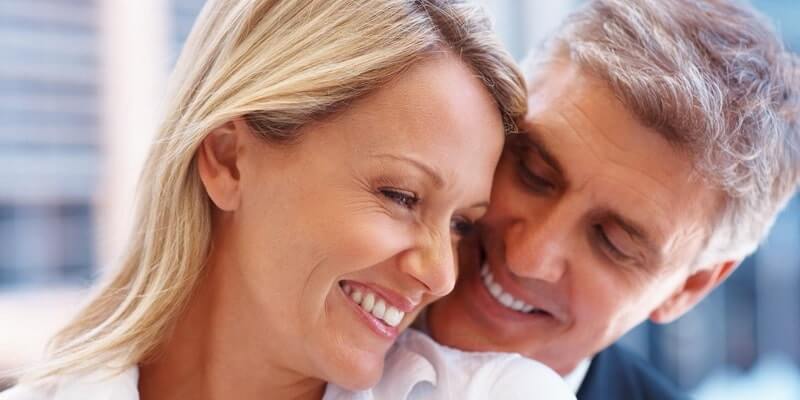 There are several advantages to dating a woman in her 40s online. At this point in their lives, women in their 30s and 40s tend to be more mature and experienced than they were in their early twenties. As a result, they're more likely to be financially secure.
An entitled lady who continually demands stuff for free or never does anything herself will be less likely to bother you now. A woman who is too open-minded about sex with someone she can trust totally is also more likely to be sexually promiscuous.
For many of these women, dating and having sex are as important as they've ever been. With this in mind, they're seeking a partner that shares their adventurous and open personality traits. To find true love after the age of 40, you need a partner with whom you can communicate openly and honestly on all levels:
She's more self-conscious about her physique, age, and experience now than she was in her twenties and early thirties.
She'll go above and beyond what you'd expect from a woman in her early twenties.
She is less likely to be infected with STDs because she maintains her self-respect and dignity. In this age group, women are more likely to adopt preventative measures.
She is more likely to have a consistent income and a solid job. That implies you may expect her to treat you nicely when it comes to gift-giving, offering to pay the bill, and so on.
Downsides of dating a woman in her 40s
Age gap
Dating beyond 40 might be difficult for a variety of reasons. The fact that she's older than you is a major obstacle. When males begin dating women in their 30s, they are often in their late 20s or early 30s.
Being in a relationship with a lady who is a decade older than you might be a scary prospect, much easier with a younger girl. In addition to being more mature and intelligent, she'll also be more experienced. She may even have high expectations for her partner's performance.
If you're dating a lady in her 40s for the first time, it's extremely important to keep your dating life under check. The reason is that it's still feasible that your date may want you to take the lead in some situations.
Intimidation
Avoid being intimidated by her routine and put yourself on an equal footing with her; avoid comparing yourself to her. To be clear, this does not imply that you should be entirely subservient at all times.
Not enough time together
Another issue with dating a lady in her 40s is that she is likely to be very busy, and much of that busyness will include her children. To avoid losing your girlfriend, as a result, you must make her feel at ease with the decision. Above all, pay attention to what she has to say and refrain from making judgments about her parenting or her family in general.
How can you find love when you're over 40?
There are plenty of mature single ladies online looking for a husband. They're looking for ways to enhance their personal lives through sites. There are several advantages to being a woman in her forties.
In this article, you'll learn more about how to date in your 40s, including suggestions on how to get started. You'll also have a better understanding of the positives and negatives of this relationship.
Tinder tips for dating in your 40s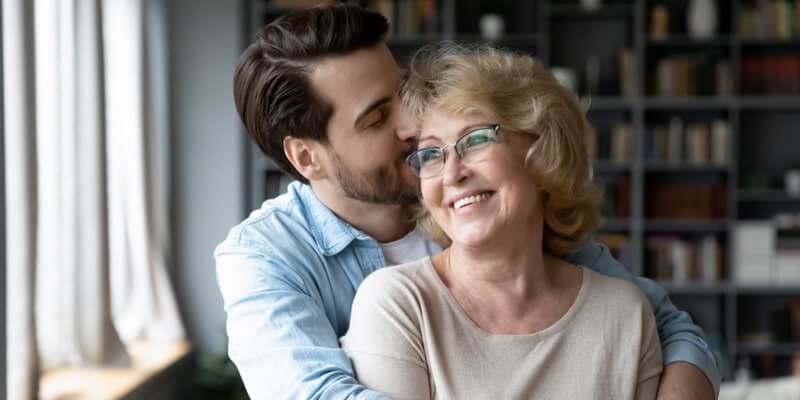 Tinder is a great place to meet singles over 40, although dating in your 40s has a negative connotation. Then, how do you go about 40s dating? Fortunately for you, here is a guide to help you navigate the awkwardness of the app and have a good time.
Make sure you're taking your time
The number of swipes you receive each day shouldn't be a cause for concern. Make the most of every opportunity to acquire a date, and you'll build up your self-confidence in the process. Remember that even the most well-known superstars have been rejected at some point in their lives.
Select filtered images
It's not that your pictures are bad because they aren't edited. Those tiny imperfections that individuals may discover might be upsetting to potential spouses. Allow your future spouse to fixate on something more attractive than what they can see of you in your everyday life.
Do not use comments, hashtags, or emoticons in your messages
Tinder's filter may ban you if you use one of these. When you're attempting to spend quality time with someone, they might be quite distracting. Stick to your pictures and bio.
Don't be scared to start a dialogue in the bio
The inclusion of a personal statement in your bio is entirely optional but highly recommended. Even if you don't end up hooking up, it's never a bad idea to go at the profiles of random individuals you meet online.
Only contact someone if you're certain you're interested
People that aren't into you are a waste of time. Don't squander the time of someone who has already spent more than 20 minutes looking at your profile. You may avoid embarrassing situations and spend your time with individuals who are interested in what you have to say!
This section explains three key reasons why your 40s is a prime period for finding love.
Reason 1. You're pickier when beginning a new relationship
When it comes to dating beyond 40, people often make comparisons between possible partners based on their past relationships. They know what to expect from a potential spouse. As a result, they are aware of the relationship red lights that matter most to them.
Thus, the pursuit of ill-advised coupling is unnecessary. Instead, your attention should be diverted to those with whom you can establish a long-term, fulfilling relationship. This relationship should be built on trust and mutual respect.
Reason 2: People over 40 who date tend to have a more diverse social network
Compared to their non-single peers, hot 40-year-old singles, on average, have a larger and more robust social network. Nowadays, dating in your 40s is like being open to meeting other singles your age through your existing social network.
Reason 3: You're Confident in Your Future
Being in your early twenties is a time of uncertainty when it comes to dating. This might put a strain on a possible romantic relationship because of concerns about one's lifestyle, wealth, and job ambitions. These difficulties are more stable for 40-year-old singles.
They are accustomed to a life of security and stability. When you're at a crossroads in a relationship, this will help you make mature decisions.
Reasons to be dating single women in their 40s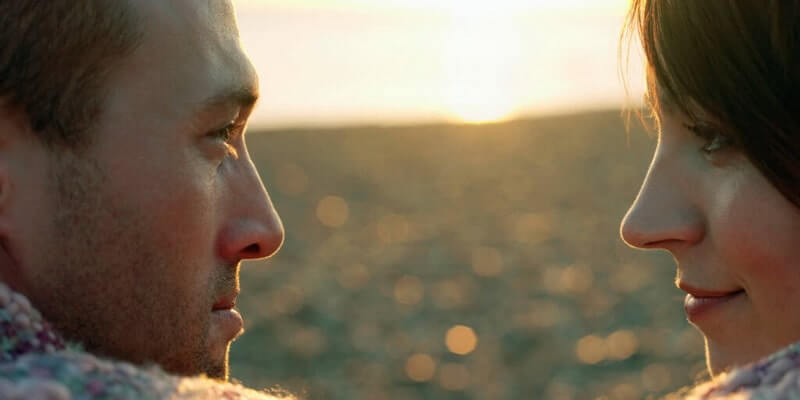 First and foremost, they don't want to waste their time - or yours
Ask any millennial, and they'll tell you that today's dating scene is a quagmire of confusion. To obtain a date, you have to seem cool and pretend you don't want to date (even if you want). If you're a single woman in her 40s, you don't have the patience to play mental games.
Being single may be a beautiful experience, and thus they're not ready to put their energy into anything that doesn't appear to be working out for them.
They're comfortable in their own skin
Many single women in their 40s exude a sense of self-assurance, which may be contagious. Trying to satisfy everyone typically results in pleasing no one, and the only person sure to know what you want is yourself, they've discovered.
For this reason, women who are 40 and over are not afraid to say what they want. Whether it's where they want to go on a date or what they want in the bedroom, they are outspoken.
They understand what it's like to lose a loved one
Most women have had at least one meaningful relationship by the time they reach their forties. They may be dating after a divorce or a break-up. Those who have gone through this experience tend to have greater empathy and emotional intelligence capacity.
So what if you had children from a prior relationship and your heart has been broken? If you date a lady in her 40s, she's likely to reciprocate.
They know exactly what works best for them
This is a new experience for these ladies, as not all of their past relationships ended well. Most unmarried women in their 40s have no illusions about what it takes to make love flourish instead of younger ones.
She is aware of what she requires to feel loved and valued. She is also aware of what she can provide in return. That suggests she's well-positioned to begin a long-term relationship.
They are capable of looking after themselves
You must learn to take care of yourself if you're single and above the age of 40. To make ends meet and deal with any problems that arise, these single women have learned to rely on their own skills and resources. It doesn't matter if they're fixing a broken sink or completing their tax returns quickly, these capable women make great partners. They'll keep you on your toes, and that's a bonus!
They can converse with others
Single women over 40 will be excellent discussion companions because of their inner sturdiness and independence. A stumbling, slurred first date is not for them. They can draw from a wide range of topics, from business to travel to hobbies, because they've been living their lives for more than 40 years.
Also, they aren't scared to participate in some back-and-forth with others – in fact, their ease in their own skin may lead them to enjoy the challenge!
They are aware of the steps necessary to achieve their goals
Rather than following the more typical paths of marriage and motherhood, many women in their 40s have chosen to concentrate on their jobs. When it comes to finding a partner, you can be certain that these single ladies can relate since they've been in your shoes before. Any guy in his 40s or older looking for a serious relationship should look for a single lady.
When it comes to dating, they know exactly what they want and what they don't want
Dating after the age of 40 is fantastic because you've had time to find out what you want from life and relationships. Burning questions like whether or not to have children will likely have been solved by now for women.
Whether they're single parents or have made the conscious decision to forego having children, women over 40 have more time to devote to dating.
They desire a connection more than they need one
Throughout their adult lives, women over 40 who are single have learned that they don't need a man to be happy. As a result, they've come to realize that it's better to be single than in a horrible relationship.
It would be lovely to have a companion to share life with, but that's just a want, not a need. A strong foundation for a long-term relationship can be built on the fact that they are not mutually dependent.
They are confident in their identity
By the time they're 40, both men and women have a good idea of who they are. On weekends, they may be a brunch person or a night owl who likes to stay up late. More seriously, they could be the marrying kind, or they might want commitment without the formalities.
To date single senior women means getting to know someone who has a lot of life figured out and a strong sense of self. You may also realize that there's still a lot to learn from them.