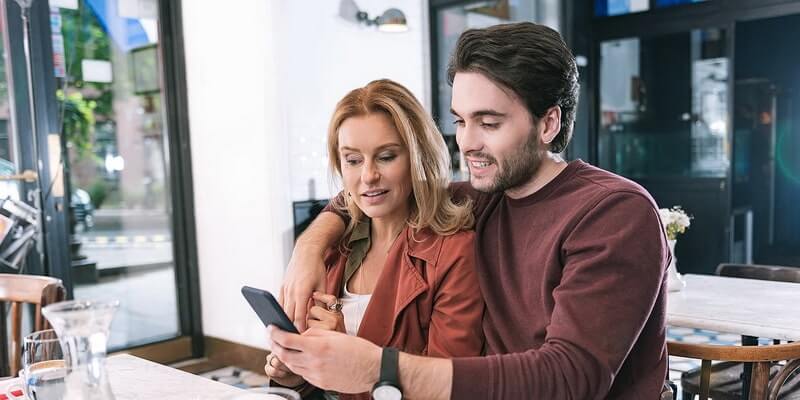 Ok, it's time for a short introduction for anyone interested in dating at 40.
Dating after 40 has altered the behavior of the modern century. In the middle of the 20th century, the number of households led by the singles was about 7% in the United States. Today it's about 37%. There are more singles nowadays. Of course, there are many economic and social explanations for this. Everyone has been patiently waiting for the right partner.
Hopefully, 2021 offers a ton of online opportunities to build a relationship at any age, regardless of the generation gap. At present, there are about 48 million singles in the United States. They are tired of being lonely, looking for a match to fulfill their emotional and psychological life experience. Our website will make it easier for you.
Dating after 40, as well as marriage after 40, is not only possible but obligatory for anyone who feels lonely within the four walls of the household.
Dating Women in Their 40s: Benefits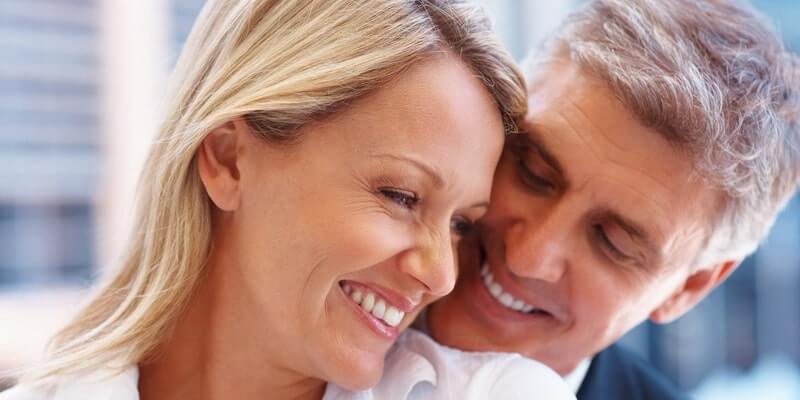 When it comes to date women over 40 online, you'll find definite benefits. Women of this age tend to be more mature than they were in their 20s, having already built up life experience and knowledge on the topics of love, relationships, and intimacy. They're also more likely to have achieved financial stability.
It means that you're less likely than before to deal with an entitled woman constantly demanding something for nothing or never doing anything herself. She's also far more likely to be open-minded about sex and ready for a committed relationship with someone she trusts implicitly.
Many women like this still want to date and enjoy sex as much as ever. They're looking to meet someone into the same level of adventurousness and openness that they've always been. Finding love at 40 means getting a partner who already knows what she/he wants from a relationship on all levels.
And, there's nothing wrong with dating woman over 40! It's because of this desire that we've compiled this list of benefits:
She is more likely self-conscious about her body, age, or experience than she was in her 20s and early 30s.
She will treat you better than you'd expect from a woman in her 20s. She has her pride and dignity intact.
She's less likely to have STDs. Women of this age are more likely to take precautions.
She is more likely to be financially stable, with a good job and steady income. That means you can expect her to treat you well when it comes to gift-giving, offering to pay the check, etc.
Dating a Woman in Her 40s: Drawbacks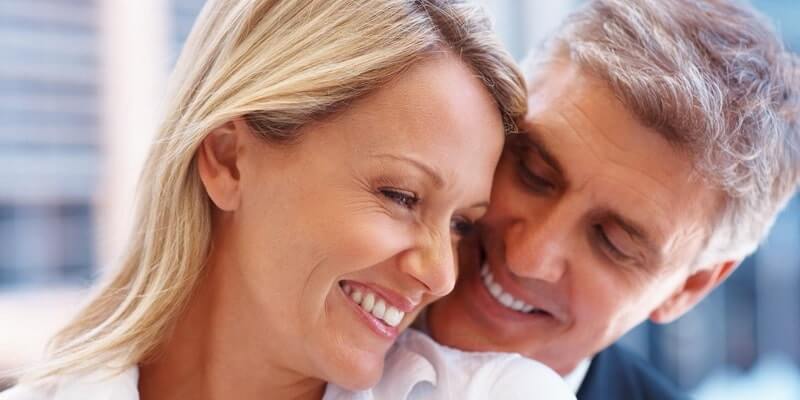 Do you think that dating a woman in her 30+ or 40+ is easy? What do you get from dating a woman in her 40s? This post will give you some ideas about how to manage your relationship with this type of woman.
40+ dating can be challenging for many reasons. One of the biggest deterrents is that she's older than you are. Most guys are already in their mid to late 20s when they start pursuing women in their 30s. Dating a woman who is ten years older than you are can be quite intimidating. Not only will she be more mature and sophisticated, but she'll also be more experienced, and she might even have some high expectations from her partner.
You indeed need to maintain balance when dating a woman in her 40s, especially if it's your first time dating someone of this age range. This is because it's still possible that your date will want you to take charge on many occasions. You should try not to get intimidated by her routine, and you should also try not to put yourself on the same level as her. This doesn't mean that you should be completely submissive all of the time, but it should be a mutual thing.
Another reason why dating a woman in her 40s might be a problem is because she'll probably have a lot of things going on in her life, and it will probably involve her children. If you don't want to lose your girlfriend as a result, you'll need to make her feel comfortable about it. Above all, you should listen to everything she says and try not to criticize her parenting skills or anything else about her family.
How to find love after 40? There are many ladies online, willing to get married, and they are not youngsters. They are interested in the improvement of their private lives through the websites like ours. Women in their forties are very beneficial for many reasons. We'll tell you more about how to date in your 40s with tips and advice on where to start. You'll also learn about the benefits and drawbacks of this affair.
How to Date in Your 40s: Tinder Tips
Despite the stigma of dating in your 40s, a single over 40 dating can often be found on Tinder. So, how exactly do you date in your 40s? Well, luckily for you (and anyone else on Tinder), we've got a post with basic tips on how to help you get through awkward moments and have some fun!
Be slow. Try not to hang up on the number of swipes you get daily. Instead, get excited when you get a date, and slowly (but surely) build your confidence. Remember, even the most popular celebrities had experienced rejection before they became their popular selves today.
Choose filtered photos. It's not that your unedited photos are bad. It's just that the weird little flaws people will notice can be disturbing for potential partners to see. Let your potential partner land his/her eyes on something more beautiful than they can see in your real life.
Avoid using comments, hashtags, or emojis. They can lead to getting flagged by Tinder's filter. They're also pretty much annoying when you're trying to go for quality time with someone. Stick with your photos and bio!
Don't be afraid to start conversations in the bio. If you want to leave a little bit of yourself behind in your bio, go ahead and do it! There's no harm in reading people's bios every once in a while because it could lead to hooking up later on…or not.
Message people solely if you're sure you're interested! Don't waste your time on people who might not be into you. Don't waste the time of a person who has already watched your profile for over 20 minutes. This way, you avoid awkward situations and spend your time with people who are interested in what you might say!
Now let's have a look at three main reasons why it's the best time for finding love in your 40s.
Reason 1. You're Pickier When Starting a Relationship
Singles dating after 40 often compare their potential relationship with their previous relationships. They know what they're waiting from a partner. They also understand which relationship red flags are important for them. It means you don't have to waste much time pursuing ill-advised coupling and focus on the people with whom you can build a healthy, happy relationship based on mutual respect.
Reason 2. People Dating After 40 Have a Wider Social Circle
On average, hot 40-year-old singles have larger and more solid social connections compared to their non-single counterparts. Dating in your 40s nowadays means you're ready to encounter the other singles of your age through your social connections.
Reason 3. You're Sure of Your Life
Dating while being young is an uncertain experience. Lifestyle, finances, and career goals can often take priority and put unwanted strain on the potential romance. 40-year-old dating singles have more stability in these issues. They are used to having settled comfort. This will empower you to make mature decisions when experiencing relationship crossroads.
Problems Finding Love After 40: My Story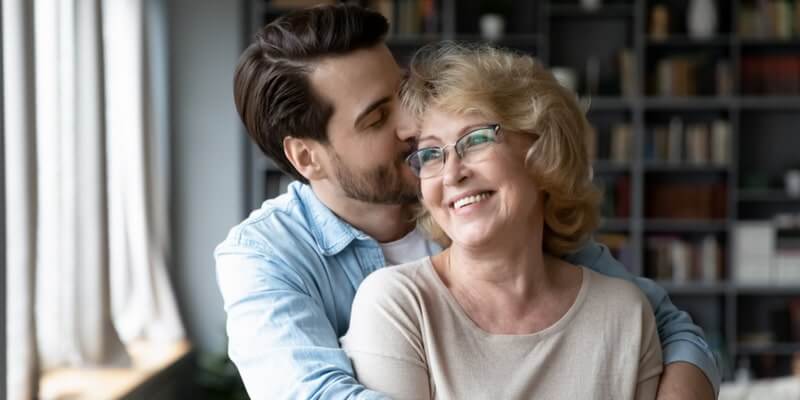 Hi, there! I'm Jane, and I have something to share about building a relationship when you're in your 40s.
"After 40, it's not easy to find someone you can love." This is what I recently heard from my pal, Jackie. It wasn't the first time she said it, but I was determined to do something about it.
A woman is not getting younger with age. She can still look attractive and lively on the outside, with an immaculate appearance and shiny hair. Nevertheless, she may also have trouble getting dates for herself in her late thirties or early forties because of her habitual feeling of loneliness.
One thing that probably makes it worse is that she hasn't dated for a while. If she's not in the mood, plus it's hard to hook up with someone of her age, then no man will even think about asking her out! If you haven't dated for a while, how do you think people would react when they see you? This woman still depends on the opinion of her social circle.
But if you're still single or haven't been able to go on dates for a while, I've got the solution for you. I've been there and I know how it feels!
Finding Love After 40: My Story Continued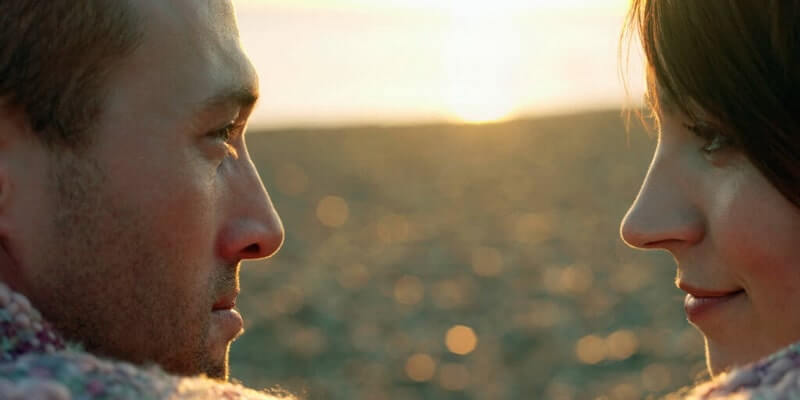 My friend Jackie is a pretty woman. She's a cheerleader type and is very uncommon to women in their 40s, with blonde hair and deep blue eyes. She hasn't been able to find anyone for years. Her friends have been telling her that she's not as young as she used to be, so it's hard to attract anyone.
However, after a conversation with her, I realized that there was something she could do that would probably help her find love after 40 - especially if she knew how to network in the right way!
There are networks for finding jobs. You can also search for a network of people who go out regularly and socialize. If you go to the right places, you'll be able to meet people there.
I first met Jackie at a church sermon. I was shocked to see her there since she doesn't go to church. She explained that she's not religious but visits the church often because of their social programs. It made me think that it might be a good idea to approach her on that level because she has been seeing people before!
It was through these same programs that I got started with my networking affair, so I thought I would try it out with Jackie.
At first, she was reluctant about the idea. She doesn't like online interactions, and she's already heard of people meeting online and getting stalked by weirdoes, which is unsuitable for her.
But when I told her about how fruitful networking is, I knew that she would be interested. Unfortunately, she just didn't understand how it worked. In the end, I talked her into trying online dating for a few days. It was very easy for her to get an account on one of the dating websites for free!
It helped because Jackie didn't have much money. She couldn't work because she was on disability leave. All she had was her social security check.
Once Jackie had her profile online, I made sure to tell her how to communicate online properly. First of all, I told her to always include a good picture of herself online so people could get a good look at who they're talking to. This is very important because most men respond better when they have something real to look at, rather than just words on a screen!
Then I suggested that she try local online events in the area. There are many men in the area. It's hard for single women to meet people while dealing with their routine jobs, so something like a networking group would be a good alternative.
I also told her to go to the bar, pub, club, or other types of events where many people go. Those are the places where you'll have the biggest chances of meeting someone! Even if you don't have a date, you can still find someone at these events. You need to keep your eyes open and your mouth shut for an hour or two!
I was happy to see Jackie take my advice because she agreed that it sounded like common sense.
When I saw her the next day, she told me that she was already meeting someone! I couldn't believe it because it was the first time she had found love after 40.
So if you're a 40-year-old single woman, hesitant about putting yourself out there, don't be! Online dating networks are a great way to meet people, and they can be very effective.
If you're looking for love after 40, try looking at your online interaction options so you can meet people who might be interested in getting to know you better.