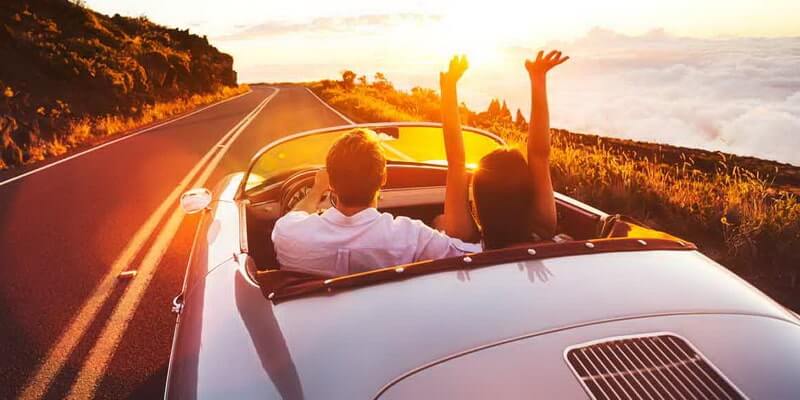 Birthdays are rare occasions to show your affection. It's also a good time to meet friends, and it's a great excuse to a lot of ridiculous and enjoyable things you cannot let yourself do on weekdays. Your significant other will be delighted if you manage to get her dearest and nearest involved in the celebration. Opt for some festive ideas with us!
We've made a sort of research to find out more about the best romantic birthday date ideas. There's nothing wrong with a habitual visit to one of the best local restaurants or cafes. But what if you have time for something more creative and memorable? Let us share our concept of a perfect romantic date with you. We are also looking forward to your ideas, so comment down below if you have something unusual to offer.
2023 Birthday Date Ideas for Her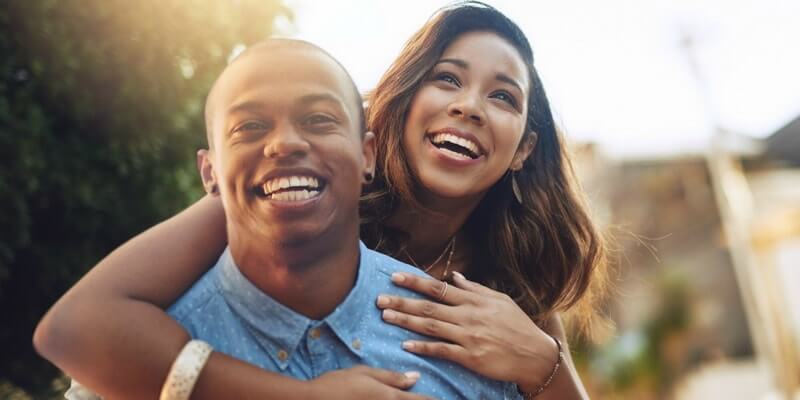 Your significant other deserves special attention especially if you spend days following the annoying weekly routine connected with work or stressful studies. In case if you're an accomplished family man, you might know that running the household is not just daunting – it wears you out! Just imagine yourself a typical housewife with a couple of kids. You have to do the laundry regularly, to cook meals, and to get involved in conversations and emotional problems of your family members.
Everyday routine has a great influence on our psychological well-being. A nice birthday party or an unpredictable surprise date will be perfect in order to break the tension and release your partner from an annoying reality. Use our special date ideas to improve your relationship and add color to the boring stability!
Here's a short list of ideas to start with:
Rock-Climbing Wall. This pastime will give you a chance to show that you care about your lady. You'll be able to demonstrate your readiness to support her and hold her hand whatever happens. An emotionally rechargeable activity, which is completely safe and useful at the same time. It won't cost you a lot, and you'll get incredible pleasure even if you've never experienced a thing like this. Hire an experienced coach to help you get through it without hustle.
Breakfast. Make her breakfast. Get up as early as you can and invest some of your time in cooking. Even if you're a lame cook, you can always purchase some nice cheese, fresh fruits, and recently baked pastry. If your partner has nothing against alcohol, be unpredictable and store up a bottle of fine cold champagne to enjoy while having a bath together. Cooking breakfast for your significant other is always one of the most affordable, simple, and touching signs of attention.
Zoo. It's one of the best places for an enjoyable and relaxing pastime. The reason is that animals help you partially distract attention and stay less concentrated on your emotions and nervousness. You won't have time to feel shy especially if both of you are fond of exotic animals.
Google eyes. Just attach them to most objects in your household before she wakes up. Google eyes make anything look lively and high at the same time.
Amusement park. This place is especially appealing for non-talkative people. Entertainments there give room for numerous conversations about your fears, preferences, and favorite ways to spend your free time.
Brewery tour. If your partner has nothing against a drink or two (make sure to point this out beforehand), a visit to one of the reputable pubs won't hurt. You'll both feel relaxed and ready to discuss all sort of things, which is incredibly important in case if you see each other for the first time.
Golf. A perfect activity for introverted and calm individuals interested in a little conversation. That's one of the most thoughtful and non-disturbing ways to spend time together.
Sandwich roulette. Each of you should choose a pre-specified number of unusual ingredients for sandwiches and invest a bit in regular bread. Spend your date treating each other with unpredictable fillings for your sandwiches. This pastime is a great conversation starter.
Escape room. Yeah, this thing may be a bit challenging for fearful and overemotional people. Nevertheless, if you're ready for something memorable, give it a go, and enjoy the quest.
Home party. One of the best birthday date idea is spending time at home watching a nice movie or eating something tasty. It will work well for introverts who don't like to meet a lot of people and to be in noisy places. Make sure your partner wants it!
A birthday date night in a club. If your girlfriend likes dancing, you can invite her to a night club. Don't forget to book the best table for two!
A theater. A unique birthday date idea for well-cultured people. Buy the best tickets so she can be comfortable.
Read further to know more about the most unconventional ways to congratulate your partner and save the date ideas for birthday party 2023 for the future.
Birthday Date Ideas for Girlfriend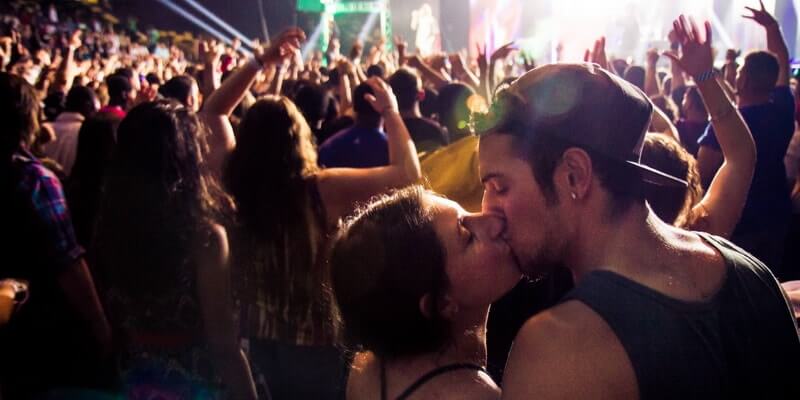 Whenever you've run out of ideas or simply looking for something cute and unconventional to say happy birthday, it's high time to use one of the following ideas. All of us need unpredictable changes and the best birthday date idea. It develops our emotionality, adds up to self-esteem, and leaves incredible memories to remember.
Girlfriends are different. They can be calm and quiet, unpredictable and overemotional, sweet and romantic. Every woman needs a personal approach. Our international dating site is destined to help you find your loving and caring companion. We are also glad to share advice on how to improve your existing family life or romance with a birthday date idea.
We all like to be valued and appreciated. A celebration fully organized by your partner rises your self-esteem and overall attitude to your relationship. It's a great pleasure to be next to a caring and attentive man who knows how to make you feel thrilled on your special day or a birthday date night.
Here's a list of the ways to congratulate your partner:
Idea #1: Bake a Cake Yourself
A cake is one of the most significant birthday objects and the best birthday gift. In case if you have enough time while your significant other is absent, you won't have difficulty while making the simplest cake according to one of the convenient online recipes. Nevertheless, there's nothing wrong in ordering it from the bakery or simply buying one.
A cake in the morning is twice as surprising as in the evening at the party. Putting it shortly, just grab a fresh cake and make strong and sweet coffee. Add a glass of champagne for your festive breakfast if your honey has nothing against some booze on holiday.
Idea #2: Brunch
Breakfast in bed is one of the most relaxing and emotionally satisfying things in the morning. Cut up fruit and light vegetable salad for breakfast. Make some nice exclusive tea. Combine it with freshly baked pastries and seafood to boost your sexual energy in the morning. Make sure your cutie doesn't have to worry about anything in the morning.
Idea #3: Concert
It's actually one of the simplest ways to do something nice for your lady. One of the most satisfying ideas for girlfriend birthday date in 2023 is an invitation to a concert of her favorite singer, music band, or theatrical performance. This is considered one of the nicest gestures because a ticket means you've spent a lot of time looking for a performance of her favorite band. Even if you know you hate her musical or theatrical preferences, she will appreciate your willingness to be in line with her favorite things.
Cute Birthday Date Ideas 2023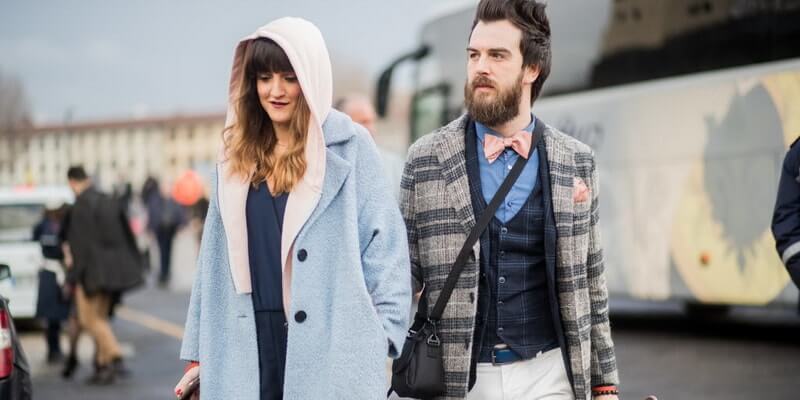 One of the simplest ways to surprise her is to be spontaneous. You should be sure you're not afraid to be yourself. Try to ask her whether there's something she's been willing to do, but she still can't. Make her desire come true even if it seems strange to you!
For instance, get to the mountains, try a hiking tour, or go camping to one of the local areas. Enjoy a light-hearted birthday celebration while staying the night on the beach. Don't forget about the following things not to spoil your plans: insecticides, medications, food (what if she's a vegan or allergic to certain products or food components?), touristic equipment (find an experienced hiker and ask for advice).
A family birthday celebration should be simple and memorable at a time. What about the following birthday date ideas to use in 2023?
Picnic. It's one of the most low-cost ways to spend time. Instead of going to a fancy restaurant, you can invest this money in yummy fresh products from the local market and prepare simple, tasty homemade dishes. Purchase a beautiful picnic blanket and matching picnic utensils. In case if you decide to buy a bottle of wine, don't forget about a couple of regular wine glasses and keep the third one just in case if one of them gets broken accidentally.
Birdwatching. It's also one of the most enjoyable outdoor activities. You can combine it with a picnic or join a special birdwatching tour.
Workout. What can be better than having a nice workout session together especially in case if you've never been interested in sports before? Make a little surprise for your partner and join her for a nice and positive workout class. If both of you haven't been interested in sports before, a birthday can be a nice reason to start! Get to the gym together, and probably this day will change your life!
Fun Birthday Date Ideas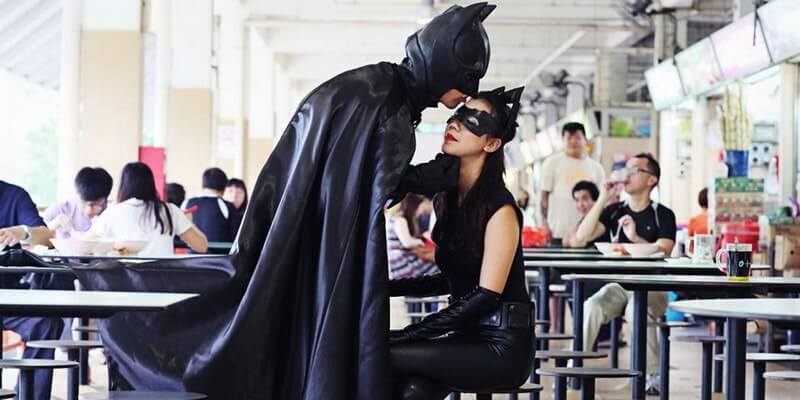 If everything mentioned above does not suit you, and you're still looking for some crazy ways to please your significant other, here's a list of joyful ways to spend this feast day together:
Get ready for an unusual photo session. A day spent in costumes of superheroes shot on camera can be a truly memorable event!
Have a dance class together. Have you ever dreamt of becoming skillful at tango? Well, we have to admit that dance classes have a sort of therapeutic effect on couples. You learn to understand the body language of each other and feel each other's chemistry.
Bungee jumping. If you're in a relationship with an adventurous and brave woman, such an experience will be a great present. Hire an instructor to make sure everything will be safe for both of you.
Best Birthday Date Ideas 2023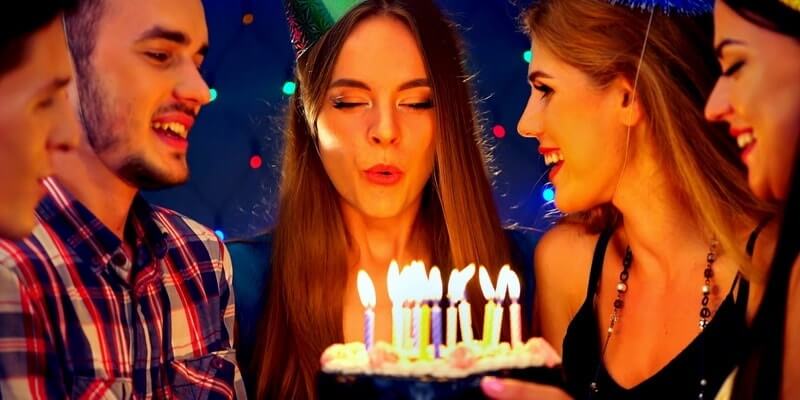 Now let's talk about classic birthday dinner date ideas. In case if you opt for traditions, and your partner is not fond of unpredictable situations, it's high time to choose a regular way of festive entertainment.
Surprise party. It may seem a cliche, a very standard way of celebration. Nevertheless, it's always a perfect option. To make it exceptional, take your time and find an unusual restaurant or a café. Get her best friends to the party. Order fireworks to launch in the middle of the night. Make a touching congratulation together with her nearest and dearest to play it in the midst of the celebration.
Successive hourly gifts. Give her something cute and precious at the beginning of every hour. Prepare a final gift and try to link the small presents thematically to the main one. Let her guess and anticipate.
Preliminary gifts. If you have something large-scale in mind (like a romantic trip or a week journey to a tropical resort), try to give her hints with small presents about twelve days before the big day. It's the same as with the hourly presents thematically connected to your big surprise.
Hire a professional party planner. This person will never run out of ideas due to the experience. He will give you sensible and cost-effective advice on what to ask your partner to find out more about her preferences. He will help you arrange everything without mind-blowing price tags on presents, food, and party staff.
Birthday Date Ideas 2023: Exciting & Romantic Options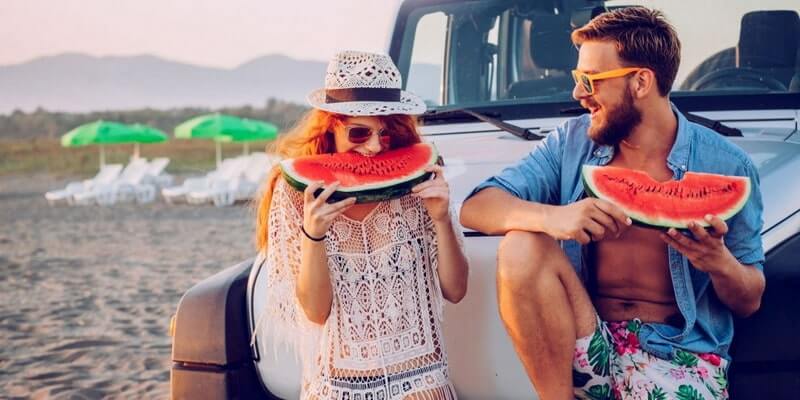 The best birthday date is the one arranged with maximum care and attention. You have to know enough about your partner to organize a flawless birthday date, so make sure you know what activities are the most enjoyable for your partner. Here are the best ideas to test:
Get to the zoo;
Arrange a date at a rock-climbing wall;
Visit an amusement park and eat some candy floss;
Have a brewery tour if our partner has nothing against a couple of drinks;
Try playing golf;
Arrange breakfast with champagne at your place;
Recreate your first date if possible;
Play games at the arcade.
Birthday Dates: TOP 7 Basic but Effective Options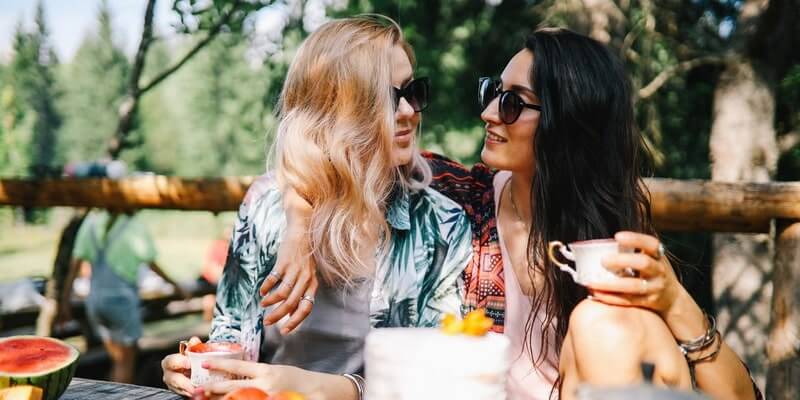 #1: The Local Favorite—This is where many people go when they don't know what to do for a birthday. It doesn't have to be expensive but it will be memorable.
#2: Go to an Animal-friendly Park—A local park is a great way to keep him engaged and it's also something unique.
#3: Give a Gift—There are hundreds of gift and birthday date ideas for your loved one and you can find them on the internet or in stores. Just make sure you know what they want before buying a gift!
#4: Take a Trip Together—Fly, go on vacation, go shopping, or just explore the area together. Depending on the relationship, this can be one of the best birthday date ideas for boyfriend or girlfriend and a chance to get to know each other better.
#5: Play a Game—If your loved one loves games, then this is for you. Take them for a game night to their favorite game store and play together. Or play a board game at home with them.
#6: Go to a Local College—If your loved one is into education, then this is an idea for you. You can tour the campus and learn about the school together.
#7: Have a Home-Cooked Dinner—This doesn't have to be too expensive but it's a great way to show that you're into him and care about his birthday. You don't have to go fancy or anything, just spend quality time together.