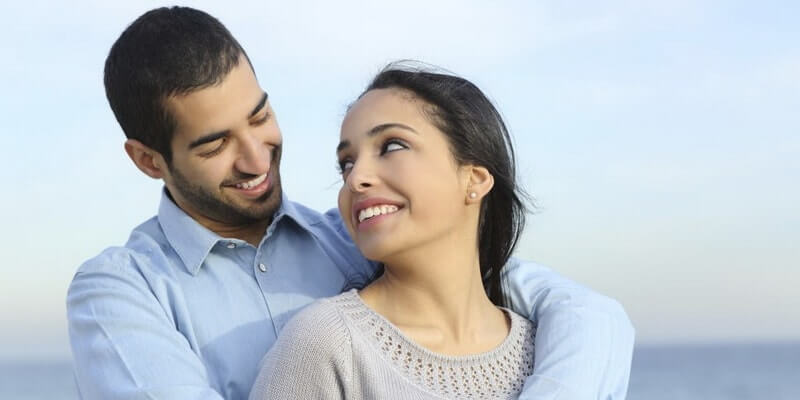 Opt for online dating for singles in 2021 if you're interested in developing a meaningful partnership. It will be a very profitable relationship.
Nevertheless, nothing can be flawless in all matters. You'll have to stick to many rules and be able to behave within certain boundaries not to fail this connection. Discover romance with a person who's already had some experience in building relationships and dealing with kids.
Single Dating 2021: It's Never Too Late to Love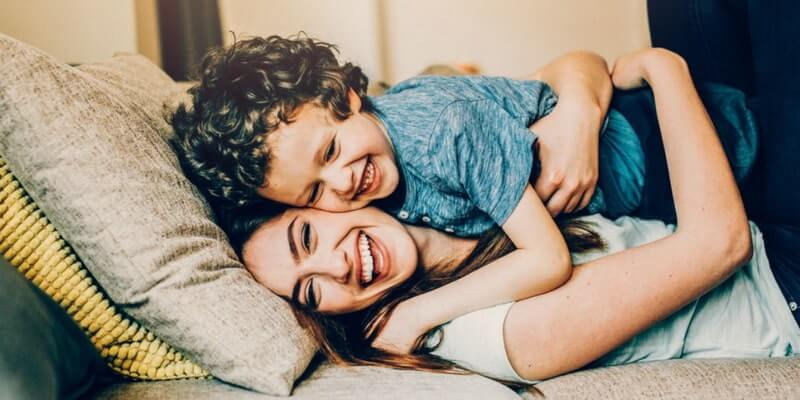 Singles dating is a search for new opportunities in romance and love to have a chance to correct the mistakes of the past and rethink the things you did wrong in the past. A single mom dating can be interested in matchmaking because of the following reasons:
She could have been through a painful breakup experience. Now she wants to recover morally and mentally, searching for new men who can alter her perception of the world and the vision of a man in general.
She could have been cheated on. It's hard to deal with a fact like this, especially if you have kids to bring up. Now she's looking for a partner and a friend at the same time. She needs support, not romance. Nevertheless, the romantic development of a relationship is still possible here.
She could have lost her husband, tragically. It's one of the hardest things to accept for anyone if both of them have been parts of a strong bond. Now she needs to fill in the blank space in her heart and her mind because she's got kids to raise. She wants to get someone tolerant, supportive, and patient.
She could have been through a regular divorce where both partners accept their flaws, understanding they won't be able to live side by side. It's not always a painful situation. She just wants to start everything from the beginning implying that she already has a piece of baggage of the past. You'll have to accept her ex and his family in your life. They won't be the central part of your bond, but dating a single mom means dating a person with a past.
The list of reasons why a woman has been left alone with her kid can be longer and far more profound. We only want to say that regardless of the circumstances, each person deserves love and mutual understanding in a relationship. Single parents dating need them even more.
Mature Single Dating Has Drawbacks & Benefits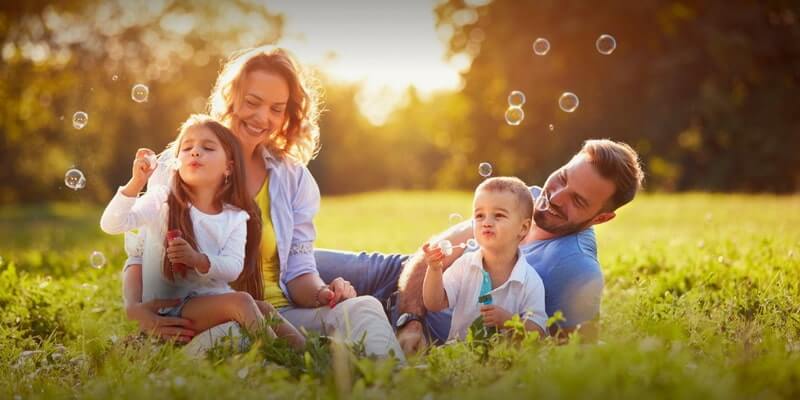 Dating a regular mature single or a single mom with kids can both be advantageous or not. We'll try to make it clear like this:
| Single Dating PROs | Single Dating CONs |
| --- | --- |
| You'll get a chance to enlarge your social circle; | A new relationship with a single might minimize your existing social circle; |
| You'll learn new things and life experiences; | A stronger mentality can suppress your interests and values; |
| Your sexual life will become more stable and regular; | You have no idea what your potential partner is like in the bedroom; |
| You'll share new hobbies and ways to spend time; | You won't have a sufficient amount of time to do the things you feel like doing; |
| You'll get a chance to improve your financial stability; | You might have unpredictable financial problems; |
| Your potential partner is a bit wiser, thanks to the events of the past. | You have no idea why she's alone – be prepared for the unpleasant surprises. |
Single Parent Dating: 5 Disturbing Issues
Here are the TOP 5 things you'll have to face if you're into dating single moms considering this idea a flawless choice. It does not necessarily mean you'll be through this in your case – situations can be different. Nevertheless, most men dating single moms point out the following:
Less personal space. You'll have to devote more time to your new partner and her kid. It's a natural outcome. You'll have to cut on your habitual ways to relax and procrastinate.
Fewer friends. It's a statistically proven fact that men start losing their friendships entering a new relationship. In most cases, it happens because of the oppressive behavior of the new partner, who is against social contacts of the past. Yes, it's selfish, but it's a common situation.
Less time on self-development. You'll experience a significant lack of time on self-education and personal improvement. You'll have to invest in a new relationship, mentally and emotionally.
Less financial stability. You never know what is the real economic situation of a person unless you step in a close relationship and see her real problems and the ways she deals with them.
Less communication with anyone beyond your existing social circle. Everything starts with losing your friends. Then it continues with losing the possibility of making new friends. If your partner restricts your communication, it's a very skewed approach to a relationship. You should consider leaving it.
Singles Online Dating: TOP 5 Pieces Advice to Follow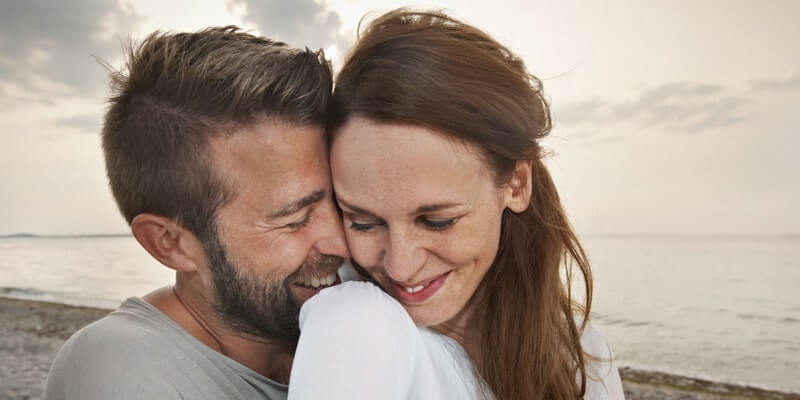 Don't ruin your life and be wise while trying to find your match. Single moms dating can be an excellent catch. You should be careful about your approach to it:
Search for a woman who is not interested in forcing your communication into a serious commitment. This way, you'll experience less pressure from her side, and your relationship will develop healthily.
Ask about her plans for the future while chatting online or meeting for the first time. It's a regular mature question, don't be ashamed of this discussion. Share your plans in return and analyze her reaction.
Make sure you have common ground. People with contrasting backgrounds, religious values, education, and different perceptions of the world will hardly be able to build a meaningful communication.
Be tolerant of her drawbacks. Beauty lies in our imperfections, contrasting with our positive sides. Concentrate on the positive qualities of a person you fancy. You are not perfect, either.
Be reasonable about your expectations. Create a short checklist of about ten qualities you want to see in your potential partner. Cross out a couple of them. Now cross out a couple more. Now you know what you want.
Dating Singles: Illegal Moves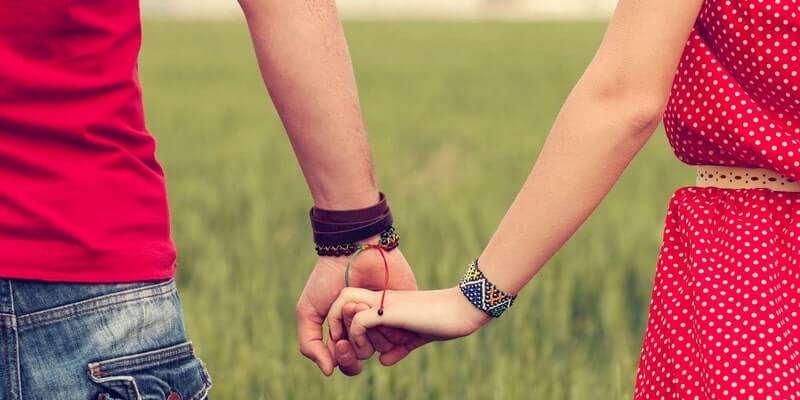 Don't recall the events of the past. You should be very tolerant of your attitude to everything she experienced in her previous romantic life. You don't have the right to blame her for anything she experienced before she met you. You are not aware of all the circumstances. Be a wise man.
Don't emphasize the fact that you're smarter and more intelligent, even if that's the case. Your relationship is a chance to expand a range of interests, so share your knowledge and experience and don't boast. You're planning a relationship, and there's no reason to make your woman feel dumb if she's sincerely interested in you and your thoughts.
Don't be selfish, and let her stay in touch with her previous partner's family is she has kids. Her child has the right to maintain contact with blood relatives.
Don't let her suppress and limit you in social matters. It's one of the essential red flags. A person unable to accept you the way you are with your relatives and friends will be a burden in building your future. You'll also have trouble in professional development.
Dating Single Moms: Children Are the Future
One of the most reasonable and mature things is to accept her child regardless of age and gender. It's the most crucial part of her life, her duty, and responsibility. She will always put her child's interests first, even if she loves you with all her soul.
Be a wise adult and become a friend to her child;
Don't limit the kid in communication with his/her birth father;
Be tolerant when it comes to any issues with the child of your partner.
Online dating for singles in 2021 is one of the most beneficial options for serious men looking for a long-lasting and meaningful relationship with the potential for development into a strong family bond with smart children and mutually caring relatives.
Dating a Single Mom in 2021: Things You Should Know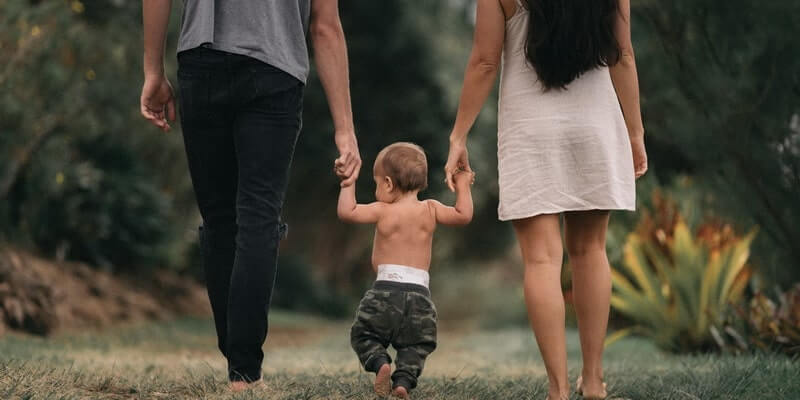 The divorce rates are high nowadays (about 40%-50%), which makes dating a single mom highly probable for a reasonable man who:
Is willing to make up a family with kids;
Wants an experienced woman who knows how to give birth and how to take care of the offspring;
Has strong family values and is fond of children regardless of their father.
Nevertheless, even if you're a reasonable man who has nothing against a woman with the past and a couple of her kids, you'd better consider the following:
Her kids are her main responsibility. Regardless of how dangerous and tragic situation is, a real mother will give her all to the kids to protect them from financial problems and all kinds of tragic circumstances. Her kids are always in the first place.
No intimacy is implied unless your children are asleep or until they aren't around your household. She regards being a mother as dealing with professional responsibilities. She will not let her physiological affairs interrupt with her professional duties. If you're at the early dating stages, keep in mind that intimacy can be postponed if the kids are small.
Paying attention to the smallest things is crucial. If you're a lonely father, you might know that dealing with kids is a stressful thing because of many aspects, and even the tiniest enjoyable things can make your day. Send a responsible mother a dozen roses or a box of chocolates plus a small stuffed toy for her kid. You'll be surprised at how little can affect the mood of a person who is always stressed because of temporary household and family activities.
Be careful with the pace. A woman with the kids has so many responsibilities that you will have to adapt to her schedule if you think she deserves it. If you choose someone who already has children, it's not up to you to decide how fast your relationship develops. What if a woman wants you to play either an important role in her life, as in the lives of her kids? Make sure you'll manage this issue before you accept each other as partners. Dating a woman with kids is a bit of a victim.
Be patient because she might change plans more often than you expect. You never know when the kid experiences problems with health or studies. Visits to the pediatricians are a burden, especially when it comes to seasonal illnesses. She will never sacrifice a last-minute appointment with a psychologist or her child's doctor just to see her one time a week more than usual.
Stay flexible. Being flexible in a relationship with a mom having kids means understanding that finding a babysitter is too troublesome for a reasonable mother paying attention to her financial position and monthly bills. Don't impose your views on her and don't make you stay in line with your timetable.
When you start dating a single mom, you have to accept one issue – she will never depend on you, and she does not consider it normal to stay in line with your routine and your schedule because her kids are a lot more important.
Adapt to her schedule, that's it. If you're not ready for it, dating a single mom is not an option.
Dating a Single Mom & Male Power in a Relationship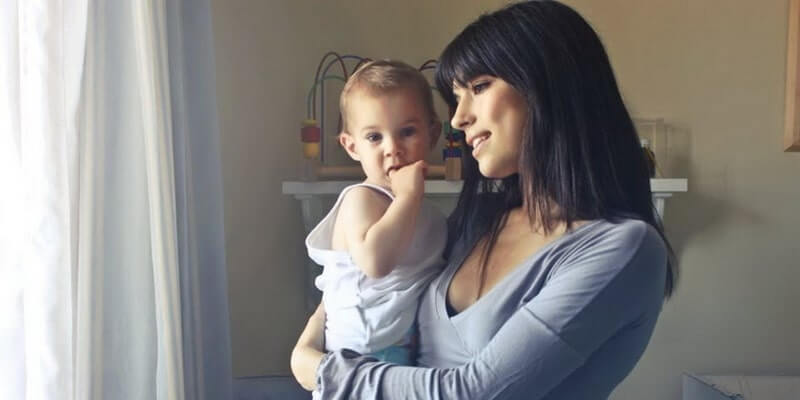 A single mom dating ready for a marry a single man is interested in a more significant role of man in her life. It's more a psychological issue than a practical one. Her aim is a man able to show support and understanding.
Taking the lead is important. Single mothers are busy, almost 100% of her day. She has to make decisions concerning the finances, deal with the household responsibilities, face her professional duties, interact with her parents and relatives, and dedicate at least a bit of her time to her health and looks. If you want to be helpful, try to help her deal with at least a tiniest daily responsibility, and you'll become a hero in her eyes. Arrange a night date and hire a professional babysitter to make sure that this sexy mommy is free to go on a ride with a potential father.
Being straightforward about your intentions is even more important. Of course, single moms are not all the same, but they are not looking for hints and vague intentions because they don't have extra time to waste on senseless conversations. Be upfront and speak out about what you expect in the early stages of your relationship. Courting a woman with kids and playing games with her will lead to nowhere because she has the right to know the reason why you are with her. She needs to make you an obligatory part of her schedule, and your duty is to persuade her.
Accepting the fact that she is not looking for a rescuer is vital.
One of the horrific misconceptions about dating single moms is that all of them need a helping hand able to take her out of any troublesome situation. That's not true. In fact, the majority of single mothers will be insulted if you demonstrate pity or condolence. These are brave women who deserve pride and appreciation. The word "hardship" has nothing to do with the way of life of a single mom. It was either her choice or an obligation she is to accept without searching for compassion.
Dating a Single Mom in 2021 Means Being Yourself
Do an online search like advice on online dating single mom. It's highly probable that your vision of dating a single mother is wrong. Beating the misconceptions is crucial.
Misconception #1: They are looking for someone to replace a father. You don't have to try to become a replacement dad. Of course, maybe a child will love you and feel like you're his soulmate deserving to become his new loving and caring father.
Nevertheless, the beginning of your relationship with a woman should not be concentrated on making friends with a child. You should wait until the kid demonstrates the interest. You should only have good intentions and show yourself as a polite and kind person. Communication with a child implies sincerity and open-mindedness. Your further relationship will develop in a natural way – don't push it.
Misconception #2: They are hungry for sex and romantic impressions. Any sensible woman looking for a man on the internet is more interested in a sincere partnership than in active sex life. Of course, sex is one of the crucial parts of our lives, helping us control emotionality and support health. But when a single mother has to devote most of her time to her offspring, sex becomes one of the usual physiological needs. The intimate life is important but not as important as the life of her child.
Misconception #3: They are not willing to accept more kids in the family. It's just the other way round. If you're a reasonable single dad looking for a single mother with kids, you're close to getting a real jackpot with a woman who already knows what it is to be a lonely mother and control all spheres of her life on her own.
Now you can make an alliance – a strong partnership, where both of you can share responsibilities and help each other while being together and developing a strong family with foster and natural children.
We don't want to say that a woman makes a strong, inseparable unit with her child. It's only a part of the truth. She is a strong personality with her own aspirations and wishes she postpones for the sake of the happiness of her child. Adding up a bit of romance and care to her life will make look back at herself and her life plans.
You shouldn't be a replacement for her lover and father of her kids – aim to become her friend and accept her child the way he is without trying to impose yourself as a friend. A relationship with a single mom with kids should develop gradually.
Dating a Single Mom & Tough Issues with Kids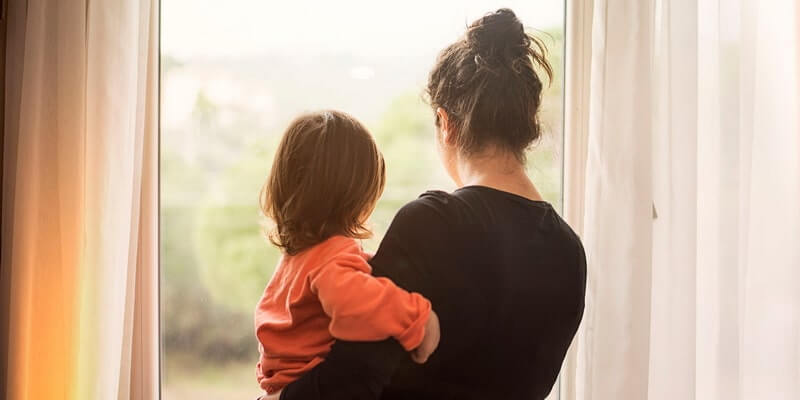 Single mom online dating is a challenge for a person who does not have kids. Remember the following:
Her child hasn't asked you for this. It means that she will have to choose between spending a night with you or holding a birthday party with a gang of 10-year olds for her child. Her child will be prevailing, and you don't have the right to blame her for this.
You'll have to find contact with the child. You'll never manage to develop your interaction into a meaningful companionship if you don't get along with the kid. You shouldn't try to behave as a new parent (especially if the biological father is still an important part of a kid's life). One of the hardest things is that you'll have to explain to the kid about your role in his life. Besides, you don't have the right to be hard when it comes to discipline. Drop this to the mother.
There's always an ex. You'll have to accept the fact that a single mom comes not only with a kid but with a number of the other relatives. They are her ex (if she's not a widow), the parents of her ex who do have the right to get in touch with a child and his mother as well, and the mutual friends of her ex.
It's probable that a child will not accept you. It's especially painful for a child to accept a new man into his mother's life, especially after a long divorce or pass away of his dad. That's the reason why many single mothers try not to introduce their children to their new romantic interests. A child may consider you an illegal replacement for his father, which is partially reasonable because a child is not the one to blame for his mom being single. Besides, we want to emphasize it again, no one asked for the opinion of the child, which is insulting to the young psychology.
A single mother will not be fond of spontaneous events. She will never be able to drop everything away and leave her home to start a fantastic romantic journey somewhere in the tropics, even if you decide to start off with her kids. A single mom always has plans to do concerning the health of her friends, her professional responsibilities, and financial issues. If she has already planned the grocery shopping for tonight, she will not leave anywhere with you even if you've already bought the best tickets. If you're willing to spend an enjoyable night or journey with a single mom, be flexible, and announce your plans in advance.
Dating a Single Mom in 2021: Tips & Strategies
Here are the TOP 7 tips for dating a single mom in 2021:
1. Don't be fussy.

The development of the relationship will take a significant amount of time. If your potential partner is a widow, it will be even more painful, because it will be hard for her to stop comparing you with her former love and support. Besides, a child, regardless of age, will ask questions – a lot of questions about a new romantic interest in her life. Finding the right words for the explanation of the situation to the child is a challenge for a woman who has recently been through serious emotional trauma.

2. Trust her.

It doesn't matter how much time she spends with you – if you're already a part of her schedule, she surely likes you. She might fancy you as a friend or even more. But she will never try to play tricks on you – she's wise enough to waste time on indecent things like these. In most cases, if a single mom is not interested in you, she demonstrates NO interest at all. No messages, no dates, no rare but thoughtful conversations.

3. Relax.

It's going to be a mature relationship where a woman knows how to live on her own, face financial issues, and deal with the household. Some single moms know how to do small repairing and renovation works around the house, have no trouble dragging heavy grocery shopping bags home, and drive cars a way better than many men do. You won't have to show yourself as a strong man able to respond to challenges on your own. Aim to become her friend, not her protector and rescuer.

4. Forget the expectations.

You don't have the right to make anyone be in line with your expectations. This situation gets even tougher if it's about dating a single parent. Getting too attached to your own expectations may result in the following:

Frustration caused by the behavior of the child;
You'll miss the unique character peculiarities of your potential partner while concentrating on your own misconceptions;
You'll be disappointed by the quality of sex, even if it's enjoyable, just because you've been concentrated on false expectations;
The planning of your dates and events will disappoint you if you don't consider your partner's opinion.

Forget about the expectations, because every person has a unique life with individual peculiarities you will never be able to guess. A relationship is an ability to sustain enjoyable and profitable communication without ruining each other's lives by false expectations, especially when the kids are involved.

5. Gain experience.

Dating single mom in 2021 is not only about romance – it's about learning. Dating anyone for a long time is about sharing rewarding and disappointing moments. Exclude irrational thinking, don't stick to your past experience, and embrace the present moment, regardless of how challenging it is.

6. Learn to listen.

Single moms are not fond of making hints because they understand that it wastes time. They always try to speak directly about what they think and what they plan and want you to listen to and remember. They hate saying things twice. If you want to develop your relationship into something significant, you are to learn to be a thoughtful interlocutor. When she asks you about something, it means that she is sincerely interested in your opinion.

7. Be understanding.

Getting back in the game is stressful, especially if it happens after the death of the partner or a painful divorce. The kids are involved, and their psychological state is affected as well. A single mom has to divide her life into three sections: family matters, professional responsibilities, and her personal, romantic life.
Dating a Single Mom: It's OK to Discuss Your Kids
Actually, your own kids can become a nice conversation starter. If you're a single father, you do have something to share about your worried. Both your partner and you should have been through a number of similar life situations connected with the upbringing.
It's obligatory for the single parents dating online to mention the kids. If you are not afraid to speak out about your offspring, you get more chances of finding a like-minded partner.
Your kids make up an essential part of your life – you won't be able to hide them away forever. Besides, if you're planning to date a family-oriented woman, she will be glad to accept your children.
Don't hesitate and brag about the successes of your kids and about how proud you are to have them. It will help you build up a reputation of a decent and responsible father. Women with kids are interested in caring fathers.
If you try to conceal the fact that you have kids on the first steps of your interaction, you'll arouse suspicion. If both of you are parents, you won't manage to hide the elephant in the room – a naturally going conversation will come to your children and their upbringing.
Dating a Single Mom as Seen by the Experienced Men
The best single moms dating tips can be given only by those who have already been through it and know where to start. Being aware of the pitfalls will help to avoid stress and prevent awkward situations. Here are the things the majority of men who achieved a lot in dating single moms.
Single mom dating rules and things to know before you get into it in 2021.
She does not need you. The faster you understand that this woman is used to her own rhythm of life, the better. Most of her everyday activities depend on her kids and adding someone new to this well-established atmosphere will be troublesome. She will think twice whether it's worth it to let you stay by her side or not. She is not looking for a father for her kids. She aims at finding someone who will make her feel comfortable in the habitual routine, in the bedroom, and in the emotional sphere.
She values the time. It means that wasting her time is irrational. Her personal life is no longer a rollercoaster with unpredictable splashes of emotions and uncommon events. If it happens that she makes you an offer concerning living together or accepting a relationship, you won't have too much time to figure out what you want. If you're interested in online dating with multiple women at once, cross single mothers out of the list, because they will not wait for your approval. It's not because they don't respect you (you'll probably even stay good friends), it's just that her motherhood is more important.
Don't ever make a single mom feel guilty about her choices. Just one hint or manipulation concerning your discontent because of her child will ruin everything in the bud. Don't be a ridiculous proprietor of a woman who has already made her main choice in life.
She is enigmatic. Her inscrutable nature is explained by the absence of necessity to share personal details with a man who is probably not ready to take her all with her child. She has a more significant person to take care of, and she will prioritize her child rather than spend a couple of one-night stands with you. If she wants to have sex, she can just have a drink and hook up with someone at one of the local pubs while her child is safe with a babysitter.
This emotional and physiological recharge will keep her satisfied and active for about a month, which won't cost her more than several dates with a stranger. She does not share too much information about her because she has no need to be too open.
She is honest. Of course, she may be secretive at times, but if you ask direct questions and ready to answer them as well, she will be honest. She understands that there's no need to create a false impression. It's good, but the trouble is that she's waiting for the same from you. So, behave like an adult: wear what you're used to wear, speak the way you're used to speak and show off your best real qualities.
A relationship based on honesty will prevent you from further misunderstanding. A woman should know what to expect from you in the future.
Dating a Single Mom & Financial Matters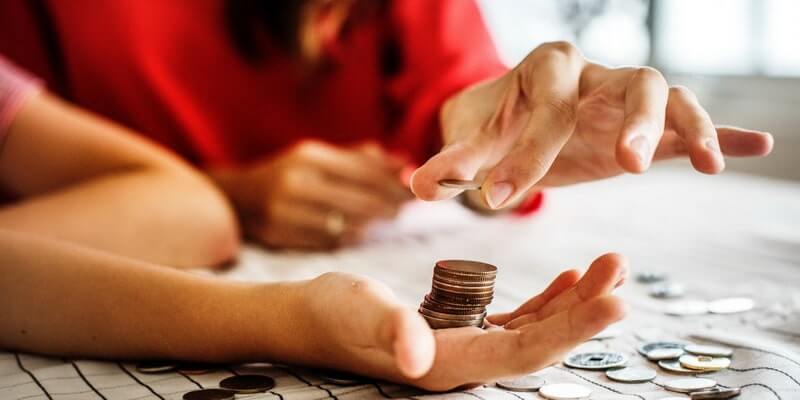 One of the main benefits of dating a single mom is her independence. If she has a child, she knows how to deal with her budget and acts within the limit of it. When a woman has to grow up a kid, she has to develop strategic thinking, learn how to pay the bills while getting support from the government, and know how to make ends meet without keeping their kids hungry.
Though a single mom is not interested in getting your money, you'll have to compensate for her time, especially if it's your first date arranged on your initiative.
Pay, always. She's not a single lady having no one to take care of except for herself. When a woman lives alone, she uses her budget to pay for only for her own needs: clothes, beauty products, food, entertainment, transportation, etc. A single lady with a child has to consider more in addition to this basic list of things. These are educational expenses, babysitters, pediatrician's services, toys, books, electronics, and educational devices. Demonstrate that you're the first-class man and:
Pay for her dinner in a café;
Take the menu and order cocktails, snacks, and drinks without showing her the prices intending to treat her;
Pay to the taxi driver on her arrival and order a taxi yourself when she decides to get back home.
Accept the fact that she sacrifices her precious time while having a date with you. She is intrigued by you, and the babysitter has already received her payment. The woman has already paid just to have a chance to see you. She deserves a payoff. Even if your date turns out to be unsuccessful, she will still remember you as a real gentleman, and you'll most likely have a second chance.
Dating a Single Mom: Financial Stress Is Gigantic but Normal
Financial problems affect the lives of normal people working daily to earn their living and make sure their kids live in a decent environment. It's hard to find a single mom who has never been stressed out because of money matters. Of course, there are numerous public-assistance programs, and getting a loan at one of the governmental banking institutions is not a trouble. Nevertheless, facing these challenges alone, keeping the associated bureaucracy in mind is hard for a single mom who also has to:
Experience daily physical exhaustion;
Deal with everyday professional responsibilities;
Face regular communication with the teachers at school;
Do household chores;
Experience stresses concerning her previous life, especially if it ended with a divorce.
Undergoing the troubles mentioned above, combined with the money matters, can lead to depressive moods and debts. Managing the budget alone is complicated. Financial stability is the base of any relationship, even when we talk about friendship and companionship. If you're planning to start a new life with a single mom, keep your emotions under control, and don't forget about the following:
It's hard to start a conversation about the money with a potential partner, but it's vital;
Regardless of how practical the question of money is, it often raises memories and negative emotion – don't try to mentally punish a woman while discussing this touchy subject;
When you finally decide to discuss the money matters, start with your vital aims in life at first and then pass on to the day-to-day routine things concerning the shopping needs, bills, debts, and loans;
Ask your potential partner about what money means for her and find out whether she regards them as freedom, new opportunities, or security;
Discuss your recent financial stresses and credit history.
Being frank about the spending patterns will help you understand how to make mutual financial decisions. Financial honesty and transparency will help you reach satisfying solutions for both. For instance, you can agree to have different banking accounts and pay for your debts individually. Filing taxes separately is also an option for two financially independent partners.
Conversations about your financial past and spending habits will help you learn to communicate on the other levels. They will open up new levels of trust and facilitate your routine activities.
Unfortunately, such a thing as financial incompatibility still exists. You will never manage to have a comfortable family relationship with a person whose spending patterns are too different from yours. A single mom has to invest a lot in her child, and you won't be able to do anything except for accepting it. Of course, if you are also a single parent, you understand what it means.
Dating a Single Mom & Unpleasant Things You Might Not Know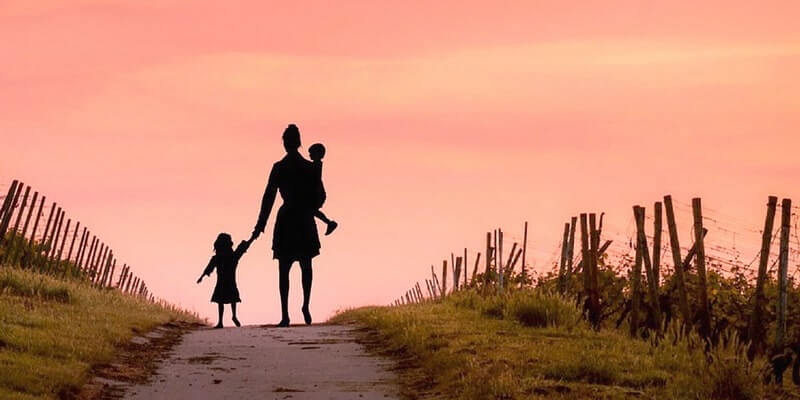 Now we're slowly getting to one more serious point here. Probably, after reading this, you might consider dating a single mom inappropriate for you. Be prepared, and don't think that an experienced woman is perfection. Single moms dating can also be the reason of unpredictable circumstances.
Are you a young man interested in dating single moms and aiming to make a family? Well, there's something that you should know:
A single mom dating does not have a perfect body anymore. Giving birth to a child causes physiological traumas. They usually restore themselves over time, but on the exterior, it will still be noticeable that the body has undergone significant stress. Doing physical exercises and health improvement helps to restore the body, but single mothers don't have enough time for the visits to the gym or their medical practitioners.
If she's a divorced single mom, it doesn't necessarily mean that he ex was the one to blame for it. She may turn out to be too nervous, envious, impatient, hysterical, or intruding. What if she wanted her man to be by her side most of the time and never let him spend a night with his best friend in a pub? What if she regarded every visit to the gym as a chance to produce the impression on the other women and cheat on her? Be prepared for the surprises, and never push it until you find out everything you need.
She is not always independent. There are many women with the kids who try hard to find any financial sources possible just not to work and live using governmental programs and support payments from her ex. Make sure your potential single partner with the child has a stable financial income from her job or profession.
There's a wide range of single mothers with horrific, obscene behavior. They are usually too young and don't look like caring moms. She managed to preserve her beauty just because she gave birth to her child at a very young age. Women like these are notorious for their poorly-reasoned actions and impulsive behavior. Some of them haven't even finished high school. Unfortunately, the number of women like these on online dating resources is quite high. Be careful.
More Thoughts on Dating a Single Mom in 2021
A reasonable woman who has to live with her kids is not searching for someone who will pay the bills and get an even share of financial expenses on her offspring. It's more simple than you might think: she is simply searching for someone who will like her and someone who will be appealing to her.
In addition to everything mentioned and analyzed above, we want to add up several points about the insignificant, but pleasant benefits you get when you meet an honorable single lady with children:
She automatically takes care of everyone within her living space. Hot pancakes, as well as strong coffee with fried eggs, will always wait for you on the breakfast table.
She's very reasonable and sensible. She will not stress you out and make a scene understanding that you're too tired or unhealthy for it. Besides, she understands that every scandal can cause trauma to her child.
She understands that being a mother is hard, and she will never prevent you from interacting with a child from her ex if there is one.
She's got nothing against dealing with the household though it's dull. She knows how to make the clean-up process effortless and efficient. The only thing she would like you to do from your side is to take care of the household maintenance and small repairing works because it will save her time for something more pleasant.
She already knows what she wants in sex and will not hesitate to tell you about her preferences or at least demonstrate her wishes when you get into the bedroom. She understands that sex is one of the vital things affecting the emotional background of the couple. So, as soon as your children go to bed, you'll have enough time for an intimate reload.
With a single mom, you're about to become a new functional element of a family unit with well-established habits. You won't have to be a daddy and pretend to be someone else. However, you'll have to be a role model, so that your family unit could raise children who know how to build a healthy relationship that will never be ruined with emotional, psychological, and financial problems.
Dating Someone When You Have Kids in 2021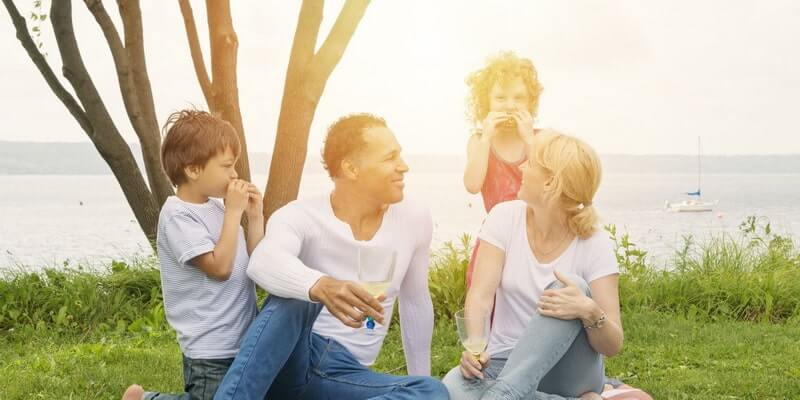 If you're on the verge of building a relationship with someone, you should understand that your kids are a part of this relationship and not an obstacle to it.
Don't try to conceal the fact that you have kids at the beginning of the communication;
Don't force your potential partner to communicate with them without preliminary warning;
Don't make your kids participate in your dating activities.
If you have no idea where to leave your kids while you're on another date, you seem not to be ready for a relationship at all.