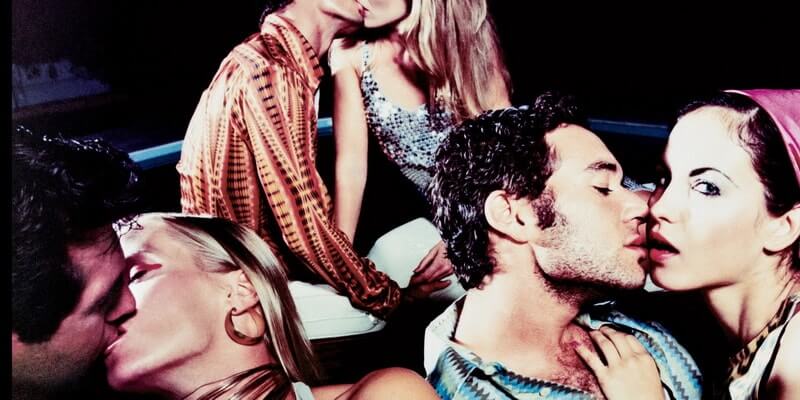 Swingers lead a certain lifestyle. They are the usual people you see on the street and the only place where they behave differently and sometimes shocking is a special club where they get together to satisfy their sexual needs.
What Are the Rules?
Generally, the owners and mediators of these clubs are women. It may sound surprising but most customers in such places are women. In most clubs, men are not allowed to enter on their own. They should be led by women. Mobile phones and cameras of all sorts are prohibited.
Clubs for swingers may have rules concerning the attires. For instance, jeans may be prohibited. Safety and security are highly important. That's the reason why drugs and alcohol except for champagne are not allowed. There's a huge amount of condoms here and there placed around the room and the furniture is perfect for relaxation and having sex in as many positions as you like.
As soon as the clients get together in one room, they choose the partners for sex and leave the reception room to stay on private
Strange but Mutual
Swinging partners in couples for sex is often considered to be abnormal. However, swingers say that this is the healthiest way to develop your sexuality and get the desired physical and emotional release. Most of them say that swinging is a lot better than blind dates or online dating encounters. Yep, this is a very specific lifestyle that cannot meet the expectations of many people. However, no one will make you do this if you don't want to, right?
It's All Over the World
Swinging has already become a worldwide phenomenon. You'll always be able to find a community of swingers in any country in the world. It's just that this certain community may have more specific rules for couples and singles that you will have to accept.
Classification
Swinging can be of different types. It can be soft when everything happens in one room and couples still stay together to watch each other. It can be closed in case if each of the couples gets to a separate room for sex. Open swinging can be compared to an orgy happening in one room.
Swinging is not good or bad from the moral point of view, because swingers don't try to impose their opinions on anyone. If you're one of those singles in a casual relationship, you can easily join one of these clubs for an unforgettable sexual experience.