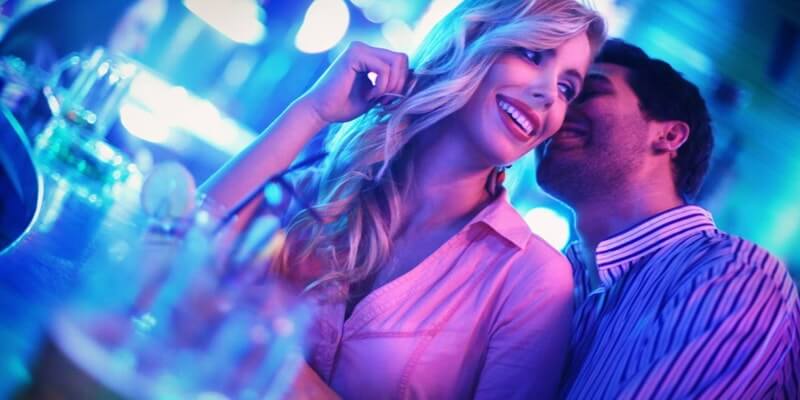 When you start flirting for the very first time there's always a chance to make a ton of mistakes on the way. If you don't want to produce the wrong impression, try to follow the advice from our guide. Remember – your aim is to arouse her interest in you.
Be the best man possible
There should be no lying on the first step of flirting. You should demonstrate your best traits of character without overacting. Show a girl that you're a decent man that is actually worth the effort of trying to build a relationship. All have faults, but your positive characteristics should beat them all.
Don't forget about compliments
It's actually easy to notice if the girl is intrigued by you and tries to attract your attention. She starts looking a way better than earlier in matters of clothing. She may start wearing brighter and more noticeable makeup. If you're mutually interested in her, but want to be polite, complimenting her is the best way out. However, you need to remember that your compliments should sound unique. Don't say that she's got nice perfume. Tell her she smells good – it will sound a lot better. Unpredictable comments and compliments are memorable.
Try to interact face to face more
Flirting should involve a bit of intimacy. As soon as you're able to impress her personally, you get her. Try to make her feel special even in a company of friends and co-workers. You can be friendly and polite with anyone in the crowd of common friends, but you should be able to talk with her longer, to give her personal compliments or tiny signs of affection and care.
Use your sense of humor
The best conversation that will produce the long lasting impression is the humorous one. If you're not that witty, surf the Net for hilarious one-liner jokes and use them in suitable situations. Besides, show her that you're on the brighter side of life – girls don't like to date with depressive guys. If you know how to make a girl laugh – you're the winner.
Try teasing with slightly dirty talks
Complimenting is nice, but being the nicest guy ever can also spoil the situation. Pull her leg now and then and wait for her to do the same. Sometimes it can be even more effective than habitual flirting. As soon as you're finally in a safe casual environment for both of you, it's high time to add some sexual context to your phone conversations.
Focus on touches
Just touch her hand now and then or help her to fix her hair or some elements of clothing to accidentally touch her now and then. Stand closer to her in the crowd to let your hands touch each other. She will like it.