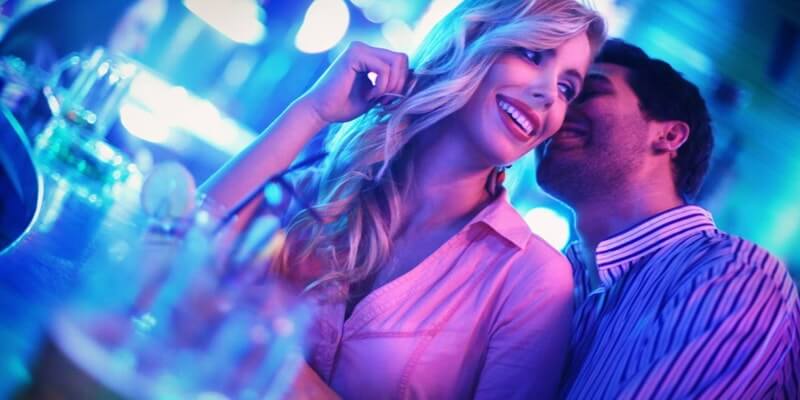 Flirting is one of the fundamental basic ways to demonstrate your romantic or physical affection to a person. It's a well-developed tool built in our minds and bodies, and each of us can use it whenever needed. It doesn't matter what cultural background your potential partner has. Are you an English-speaking American googling for something like online dating Ukraine? Are you afraid to be misunderstood? Just study a bit of Ukrainian language first and pass on to our tips and tricks.
How to Flirt in Person: Reveal the Galaxy in Your Eyes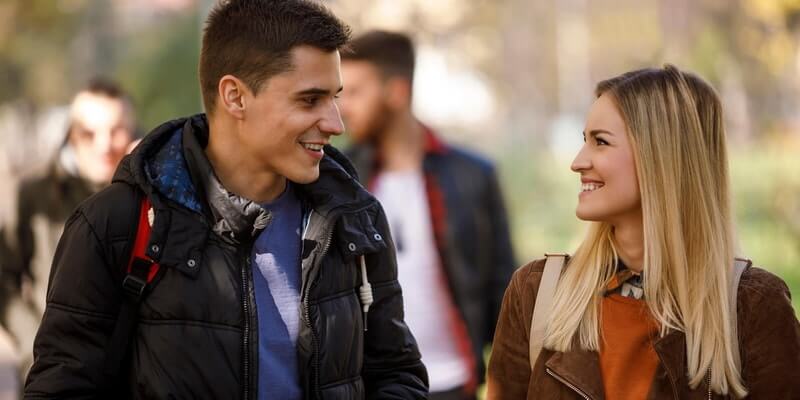 If you're new to flirting, it might seem nerve-wracking.
Nevertheless, if you already feel like a person you're interested in fancies you as well, it won't be a trouble. You'll have to find the confidence to demonstrate your real feelings and still keep your potential partner intrigued by the further relationship. If you want it to be meaningful, take your time, and accept the following rules of flirting in 2021:
Make sure you look at each other in the eyes. If you want to learn how to flirt, you'll also have to learn to maintain direct eye-contact. Breaking the eye-contact in emotional situations is also essential.
Your potential partner should catch you looking at her/him. The small and shy glances you share from time to time are significant. They demonstrate respect and positive intentions. If you feel awkward when your eyes meet, share a smile, and look away politely.
Use your eyebrows. Raise one of your eyebrows to express surprise or demonstrate an interest in the topic of discussion without saying a word. You can use this facial expression to attract the attention of your potential partner while being in the crowd.
Look at your dating partner from under the lashes. It always looks soulful and meaningful at the same time.
How to Flirt with a Girl in 2021: Curves of Your Lips Mean a Lot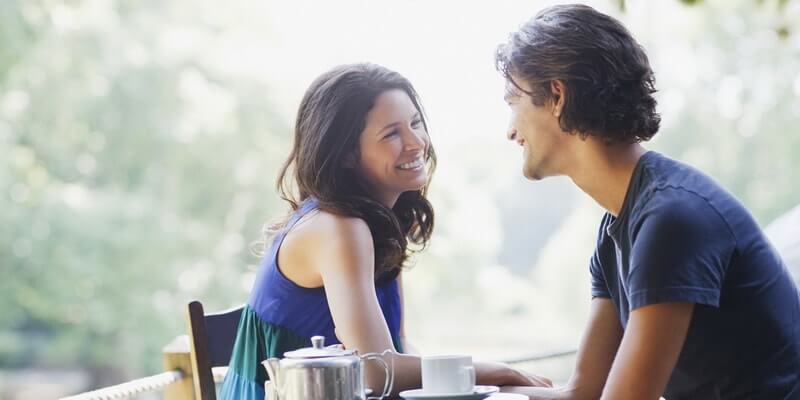 How do you flirt when meaningful looks and warm voice tones are not for you? Use your mouth and your lips to show affection. Smile is the second best thing you can do with your lips, right? Well, a natural smile can mean many things depending on your potential partner met for the first time.
Make it slow. There's no need to hurry when we speak about flirting. The slower you smile, the sexier, and more appealing, it will seem to your interlocutor. It's the same for both makes and females.
Spice up your smile with some additional appeal. Look your partner in the eyes at least for a couple of seconds. This way, the smile will look more genuine and sincere.
Your whole face should brighten up and show happiness. It means that you shouldn't force yourself to smile. If smiling is healthy for you in your everyday life, but you still find it hard to share a smile with your interlocutor, you might not have enough chemistry. We always tend to smile when feeling comfortable with a person.
Sometimes the smile with share with our interlocutor are automatically. It's hard to make yourself laugh or smile at a joke when you're not inclined to communicate with a person. Thus, we can say that a smile is a sign of trust and an easy-going attitude to an interlocutor. We share a smile with our family and friends, co-workers, and neighbors. What about using it as a flirting tool on the initial steps of your potential relationship?
How to Flirt with a Girl in 2021: Talking is a Part of Flirting
The start of the conversation depends on the situation. If it's the first time you meet face-to-face, it's up to you to decide whether you want to introduce with your full name or keep your personal information a mystery for a short time. Nevertheless, if you reveal something in the very beginning of your relationship, it might provoke suspicions.
If you already know each other via online communication, be careful about the cheesy jokes and one-liners. You might be considered rude and immoral, even if your dating partner looks frivolous and ready for everything. Be nice and courteous.
When you meet face-to-face for the first time, be very careful about your first exchange. Introduce with a simple phrase and ask for the name in return. Make sure you've remembered the name correctly. Repeat it several times in your head or attach it to a short commentary, like "Janice. I like this name".
If you're a playful person ready for an emotional challenge, try to hide away your name until the end of the date to let your potential partner guess it. If your partner keeps asking about how to call you, you'd better reveal yourself. You can hide away insignificant parts of personal information and turn it into a game without making yourself look like a questionable character.
If you're a hopeless romantic with a dirty mind, make sure you keep your cheesy thoughts to yourself. Besides, stay away from excessive physical interaction while talking.
To stay away from a forced conversation while flirting, stick to the following topics:
Hobbies;
Likes and dislikes;
School years;
Education;
Traveling;
Amusing stories from the past.
The list of topics is enormous. Just make sure your discussion does not involve personal and private issues. You should respect the intimacy and privacy of a person you start your first conversation with.
Show Initiative while Flirting in 2021
Don't be shy to ask a sufficient amount of questions. It's not about how to flirt with a girl, but how to make her interested in you. If you show undisguised interest in a person you fancy, ask direct questions about the things you're willing to know. Make up a list of questions you plan to ask before you arrange a date.
Shot at common ground. Try to find a shared experience to discuss. Don't overthink about the topic because it can be anything: a class at school, favorite music style, professional plans, hobbies, life preferences, or anything that can lead you even to an insignificant discussion. The topic is not the aim – the conversation is the aim.
Pay attention to the way a person gives you a response. Does it feel like it's a disturbing topic? Wrap up the conversation. Does the answer sound positive, accompanied by a smile or mild laughter? You have groped one of the topics for a discussion.
Flirting in 2021 Should be Light & Casual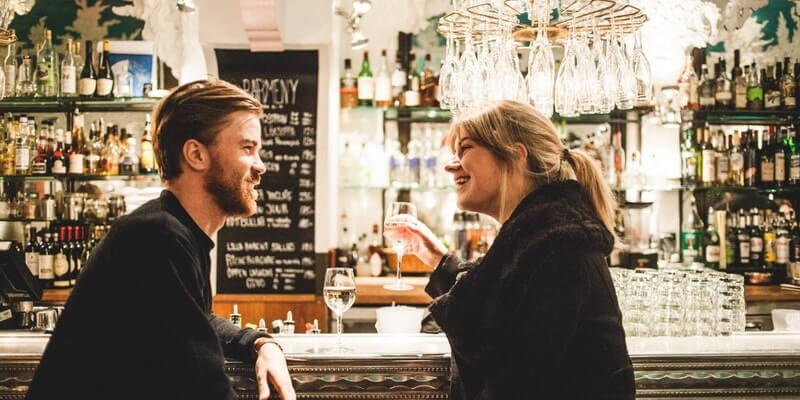 It happens again. We want to remind you that you must stay away from personal topics. Forget about the following things:
Former relationships;
Religious values;
Money matters;
School years.
The best way to build up a respectful conversation is to stay away from the matters of the past. Flirting is about leaving a positive impression. There's nothing wrong in intimate discussions. Make sure your interlocutor is ready to discuss these topics with you. Stick to the following rules:
One of the best advice on how to flirt with a girl in 2021 is to be lighthearted. Start with the discussions of the insignificant issues, like TV shows, TV series, pets, books, or anything that helps you get away from the everyday worries and responsibilities.
Don't take your conversation too serious. Accept the fact that this date does not mean you'll have to spend a long life together. There's nothing wrong in case if you won't be able to regard each other as partners. If you manage to find common ground, you'll get a chance to become good friends, which is already an achievement.
How to Flirt with a Girl: Being Playful Rules
Be playful. Being moody and thoughtful is not that bad, but it can severely limit your flirting options. Don't be afraid of jokes that might seem weird if they are not insulting. Distract yourself from the stressful situations of life and share anything positive that might come to your mind.
Talk about your motherland;
Discuss your likes and dislikes;
Share your feelings about your hobbies;
Talk about professional plans and ambitions (and stay away from the money matters);
Discuss food (arrange your first date at one of the local food courts to order something unusual for further discussion);
Talk about what you wait from online dating.
Flirting is about lighthearted but straightforward conversations. How to flirt and be correctly understood? Try to dazzle your potential partner with some specific information that you might know. Don't be shy when someone asks you about your tattoos or piercing. Be truthful about anything your partner asks you.
Nevertheless, be careful about your details. You never know whether a person you meet for the first time is reliable or not.
How to Flirt & Use Body Language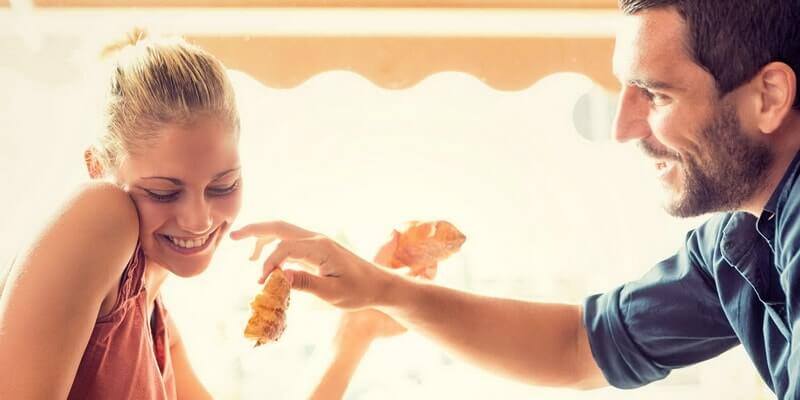 Body language is one of the most significant parts of the conversation and flirting in general. Even when you keep silent, your body can tell a lot more than you expect. Pay attention to the following:
The worst signs you can demonstrate are crossed legs and arms. When your body stance is open, your companion feels more relaxed.
Always stay turned towards your interlocutor. It straight and look directly at the person you're flirting with. Make sure your feet are turned in the direction of your partner.
Touching a person you meet for the first time may be disturbing. But you shouldn't forget about the primary signs of courtesy. Casual physical contact like a caring touch on the forearm, a pat on the shoulder, or holding hands is polite and touching at the same time. When you flirt like this, you show the desire to get closer, not necessarily from the physical point of view.
One of the cutest ways of demonstrating that you care for someone is to play with your hair. When a person starts playing with his/her hair accidentally, it means that he/she feels a bit nervous. Nervousness is usually a sign of physical attraction.
Breaking the touch barrier is one of the main steps of flirting. When you do it right, you set a trap that your partner will not be able to escape at once. However, you should make sure that your touches don't go further than light touches. Grasping and pinching are not appropriate. You never know whether your new acquaintance likes this kind of interaction or not.
Flirting with a Girl: Best Practical Tips to Try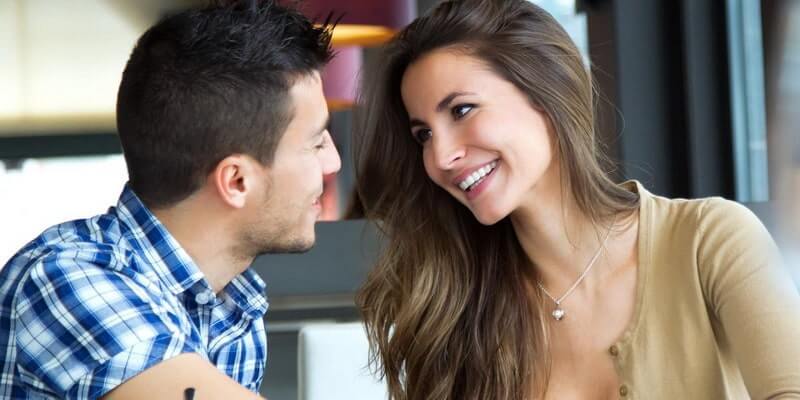 What does flirting mean for a girl inclined to start a relationship with you?
She needs a reasonable amount of attention. Don't be too pushy and leave her enough personal space. Flirting is about causing interest in you. If your presence in her life will be excessive, you'll merely annoy her.
She also wants you to be polite. Even if a lady is not afraid of straightforward conversations about sex and intimate things, you should be maximum polite while expressing your thoughts. She will appreciate your politeness.
Being a classic gentleman is also important. Opening doors in front of her and helping her put her jacket or coat on is always effective.