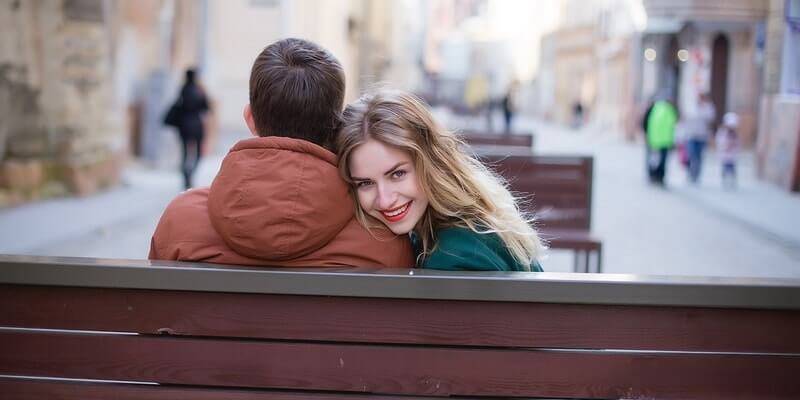 One of the worst things about matchmaking is an endless flow of tips and commentaries from people considering themselves experts in relationship building. If you understand that your connection with a partner is going the right way, don't let anyone become a high command of your private life.
In most cases, the relationships of your friends, pals, and colleagues are far from perfection. Nevertheless, they continue using their negative experience as a sort of dating advice about things you shouldn't do. Sometimes, this information pays off. However, not all dating tips should be taken seriously.
We'll start our list of dating rules for men with the worst examples of advice your social circles can share with you.
NEVER Follow Them: Worst Dating Advice Ever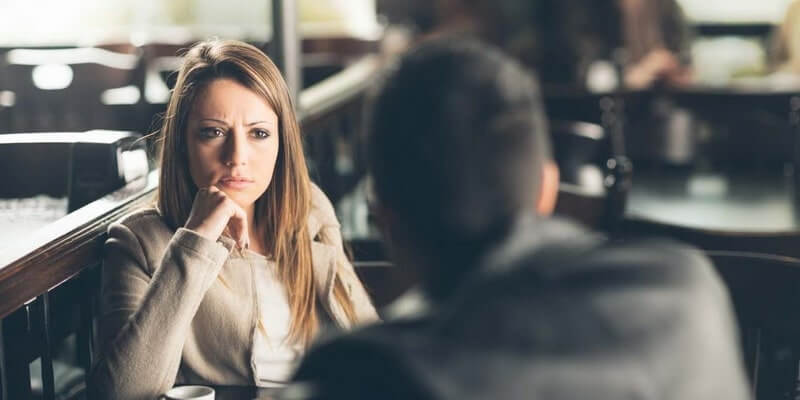 Be yourself.
It's one of the weakest dating tips for men in 2023. Just think about it: your present life does not bear any fruit in the development of your relationships with women. The time for a positive change has come. You should do something with your normal behaviour. Your present dating life can be ineffective because of the following things:
You are too lazy to make positive changes and go with the flow ignoring the necessary improvements that should be done with your personal and professional life;
You are not interested in other people's opinion and do only what YOU think is right;
Your range of interests is too shallow – it is not sufficient for broadening of your present social circle.
There's always room for self-improvement. You only have the right to 'be yourself' when you do have positive qualities to show off.
Being yourself means showing your best qualities. You have no right to make the other people deal with your drawbacks. The best men advice to share here is not "to be yourself", but "to be your best self".
Don't pay for a woman.
Of course, you shouldn't pay for anything your potential partner might need. She's not a kid, and she can keep her cravings to herself. Nevertheless, if it's you who ask a woman for a date, it's your responsibility to arrange everything. If you're about to date a well-to-do woman, you'll have to pay for her coffee and lunch. Otherwise, you'll be considered cheap.
If a woman pays for something on a date without discussions and hesitations, invest in at least something that will make your partner feel like you are not searching for a cheap casual affair.
Don't go to extremities and wrap up your interaction if a woman asks for luxurious, expensive things, but pay for a ticket, a taxi, or a glass of wine in a café. These are signs of courtesy.
Arrange your first date at the cinema.
One more inappropriate piece of dating advice for men in 2023. It's your first face-to-face interaction. The first date is crucial because you aim to:
Find out more about each other's personalities;
Produce positive impression;
Learn to interact with each other;
Study each other's communication habits;
Exchange body language signs;
Look each other in the eyes to demonstrate that you're trustworthy and sincere.
When a woman you fancy accepts your invitation after a long-lasting online interaction, it's high time to explore each other emotionally and physically.
You'll need a silent place where both of you can relax and feel comfortable. Get to a pub, a bar, or a café. Visit a hookah lounge or a smoke bar if you share this interest. Buy a couple of tickets to an art gallery or a museum. You need a place to talk, that's it.
Dating Rules for Men: Sex & Intimacy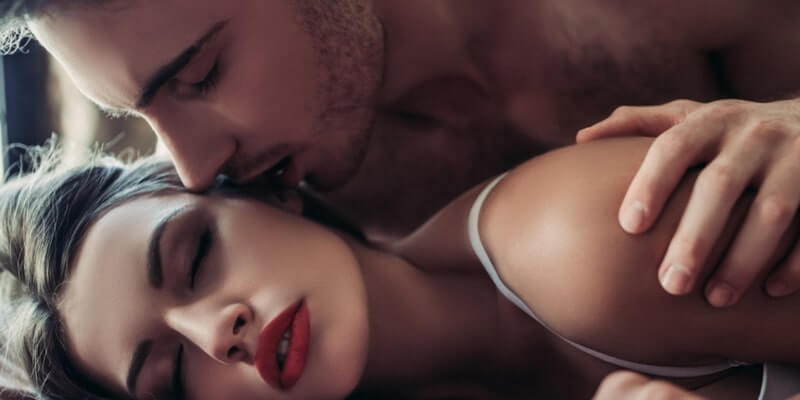 Getting physical is essential for a relationship. It's a regular part of it, and we cannot deny that it mostly delivers pleasure. You don't have to wait days, weeks, months, and years to get physical if you are not controlled by the dogmas established by your religious background. Keep the following in mind:
You shouldn't set time limits on things like sex and intimacy and crave for them. Putting timeframes results in your excessive concentration on less essential things. If you're planning to develop a long-lasting and meaningful connection, concentrate on a person.
Do what you both feel is natural. Touch her hand and watch the reaction. Ask her for a dance and pay attention to the way her body reacts to yours. If you do have mutual chemistry, both of you will feel it.
Sex on the first date is possible, as well as on the second, on the third, and further. If both of you show off a craving for one another, go for it. Relationships don't get stronger if you wait for your time to have sex for too long.
You form a relationship when both of you find the emotional and physical connection. Waiting for something or trying to postpone something is not discipline, and it doesn't cause improvement or strengthening of your interaction.
More Dating Advice: What about Kissing on the First Date?
If you've been through a long interaction via an online dating site, it's high time to get physical. When is it the right time to kiss a woman you date? We can't give you universal men advice on that. Nevertheless, you shouldn't consider kissing a problem, because this will make you too concentrated on it. Here are the key points to remember:
Women hate it when men oppress them. It's not about the roles in a relationship. You haven't established yourself a couple yet, and none of you has the right to control a relationship. You are building it together. Don't make a woman kiss her if she does not demonstrate this desire showing awkwardness with her look.
Kiss a woman on the cheek when saying good-bye or kiss her hand to check how she will react. Kisses like these are regarded as a regular courtesy. Besides, this physical interaction will help you understand whether you have this mutual chemistry or not.
Dating Advice 2023: Texting & Online Interaction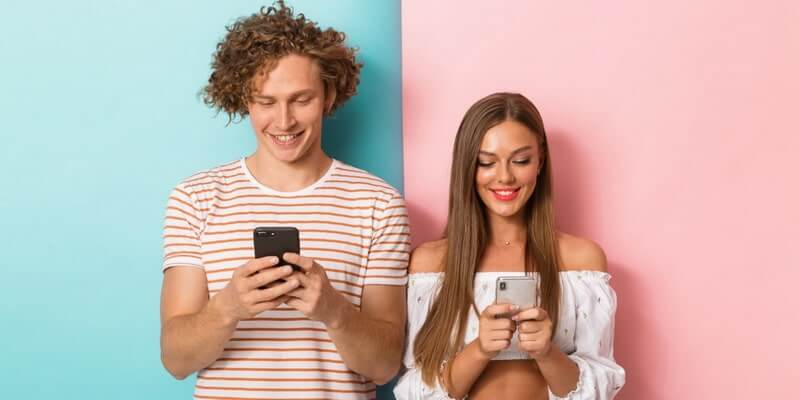 One of the lamest dating rules for men to stick to is to text your potential partner as often as it can be to show that you care. Understand that care and attention have nothing to deal with annoying molestation and overprotection. Adhere to the following dating tips in 2023:
Don't message her daily and don't screw things up the day before your first date texting her all day long. Invest thoughtful words and sincere emotions in your eye-to-eye interaction.
Be careful while interacting through the social networks. Don't spy on her via Facebook hunting for the personal details of her life. Let the suspense of your relationship appear on its own.
Stay away from the excessive amount of romantic messages. The only things that should better be texted are the times and places of your dates. A text message will be convenient because neither of you will forget the details of your arrangement.
Send messages to notify that you're late because of the traffic jams, inform about the changes in your everyday schedule, and ask about her preferences while arranging a date. If you have something substantial to tell, or share your emotions, make a call. Message her first before you make a call not to prevent her from dealing with her daily routine. Texting should be informative, not superfluous.
Do You Like Her? Tell Her About It!
You should express your thoughts and emotions while communicating with people. Adults must demonstrate their attitude to the other people. Follow these dating tips for men not to fail your date:
There's no need to tell a woman that you adore her all the time. You need to find a simple way to demonstrate it. Find insignificant ways to tell her she's cool in her own way.
Tell her you like her taste in music. Point out that you like her energy or the way she smiles. Let her know if there's something in her that makes her different from the other women you met.
If you do find some of her traits appealing, feel free to speak out. Do you like the colour of her hair? Do you find her cute because of her thinness and small height? Do you like her style and manner of speaking? It's a wonderful reason to discuss it!
Women find men able to speak out especially attractive. If you manage to share a warm and truthful compliment, you'll be rewarded. Stay away from being typical – share your sentiments.
Best Dating Advice 2023: Be Real & Don't Pretend
Text what you think and don't search for naughty messages and jokes on the internet. Be real and text what you think. This way, you'll feel more comfortable while communicating in person.
Don't try to be a person you've never been. You won't be able to pretend all the time. If you're a sensitive and emotional man, don't play the role of a bad guy. Don't try to demonstrate dominance as if it's the only masculine quality.
Be polite and show off the best sides of your personality. Discuss your aspirations, the way you see your future, and people inspiring you most of all in your life.
Dating is about getting to know each other. We all have our weak sides – aim to highlight your strengths that will compensate for your weaknesses.
Never Keep a Lame Relationship Alive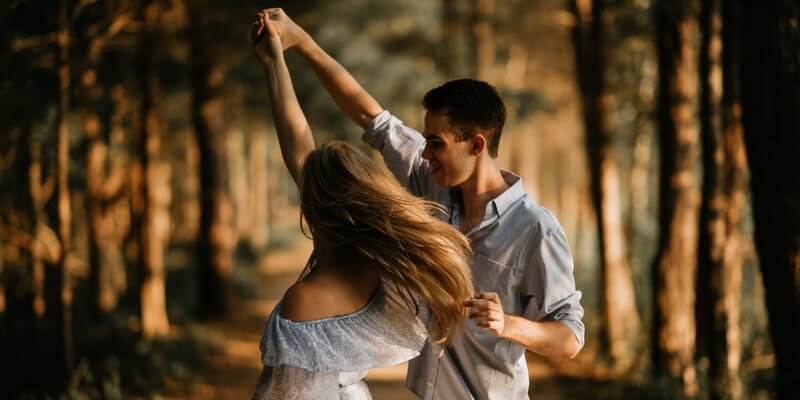 Probably, it's one of the most substantial and efficient dating rules for men in 2023 and forever. If you can't build a stable interaction no matter how hard you try, it's time to wrap up this connection because of the following:
It will NEVER get better if it's already stale;
It won't improve itself if it's about the difference in religious background and personal views on life;
You will never be able to change an adult person with her plans and aspirations – teaching new things is possible, but changing a person's nature is a waste of time;
You're losing your time;
You're wasting your emotions;
The longer you stay in a mutually unsatisfying relationship, the less will you'll have to start it with another woman.
If a woman wants to leave, don't try to dissuade her. If you don't have common ground, and your life principles are different, try to stay friends and accept this failure as a positive experience to use as a tool for future success.
TOP Shortlist for Men Dating Online in 2023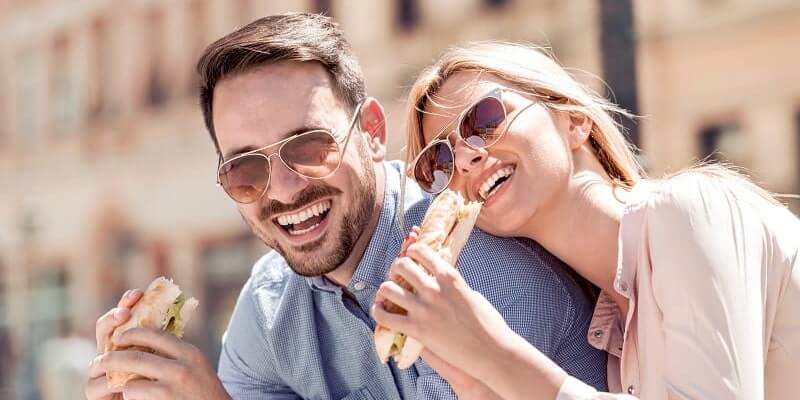 Men dating online in 2023 should never forget about the following:
Don't make anyone wait for your reply for too long;
Never try to conceal your real intentions;
Forget about the experiences of the past and never compare;
Learn not to get offended because of the accidental unpleasant conversations;
Don't ignore the advice of those who provide you with consultations concerning online dating;
Don't search for a perfect partner – make a shortlist of three characteristics you consider crucial for your potential spouse.