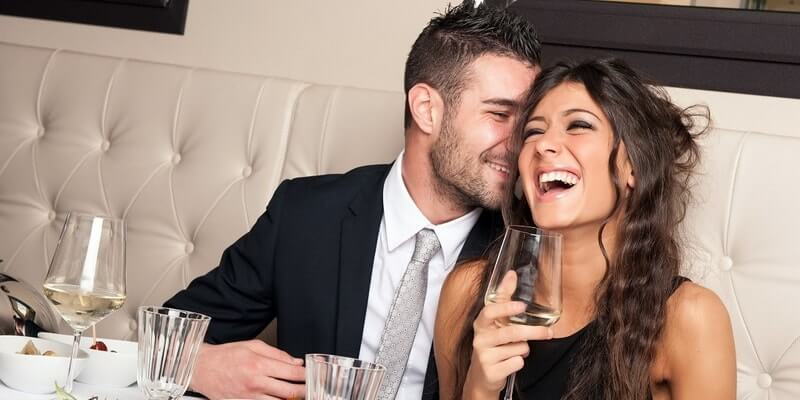 One of the essential things to do on your first date is to manage to create a relaxed and light-hearted atmosphere. Make a compliment, don't forget about the polite gestures of attention, and be pleasant in all matters. As soon as both of you feel at ease, it's high time to proceed with some fun because laughter is one of the most convenient tools that might come in handy in the process of your communication.
A good laugh helps both of you distract yourself from unnecessary thoughts and insignificant worries rising in our minds because of the shyness most of us experience meeting first time.
A nice joke can be a perfect conversation starter, especially if you're willing to discuss something which might seem too personal for some people. With the help of a joke, you'll get a chance to see the reaction to this or that issue and understand whether you'll be able to discuss it or not.
A humorous story is perfect in case if for some unknown reason your partner gets on a date in a horrible mood. It brightens the day and stimulates your interlocutor for further communication.
Choose a Girl for Dating Right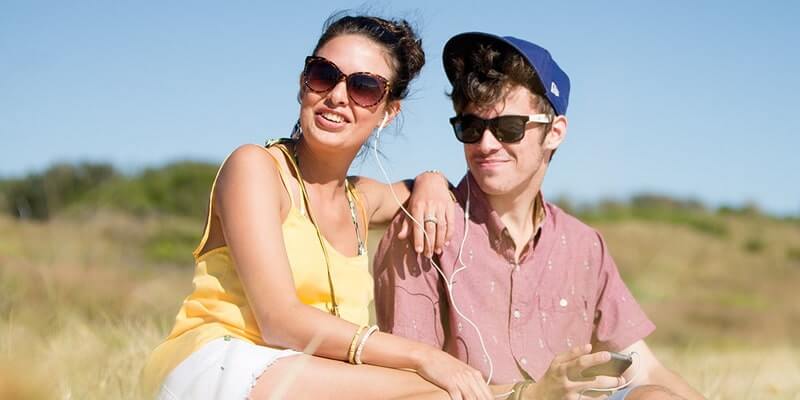 When you choose a girl for dating with serious and far-fetching intentions in mind, remember one particular thing: the girl should not only laugh at your jokes but be able to make you laugh as well. If you manage to laugh together at the same gags and never feel insulted about this or that little ding, you're destined to be together.
This "funny" girl department is top-rated nowadays. It's hard to get a lady who can:
Crack dirty jokes from time to time;
Pick up sarcastic comments and observations;
React to the witty and naughty one-liner jokes;
Make her punch lines and pranks without being afraid to look weird;
Demonstrate their wonderfully twisted personalities.
The thing is that a girl who knows how to be funny is brilliant. She has a sufficient amount of knowledge to use while joking. It means that this lady is probably from a family where education and overall literacy play an important role. You can't be funny with a snap of your fingers – you grow in this environment. It should be a family where loud laughter and weird behaviour are not punished in any way.
A girl who knows that laugh is fun in 2021 is:
Brave – she is not afraid to look strange in public;
Intelligent – her background and her education are sufficient for joking about this or that thing;
Easy-going – she does not care about what other people think and enjoys herself;
Innocent – she says what she thinks and is not good and cheating and falsehood;
Thoughtful – her ability to crack the right jokes at the right moments helps her to adapt to unpredictable and troublesome life situations.
Funny Things to Say & to Do: 8 Perfect Methods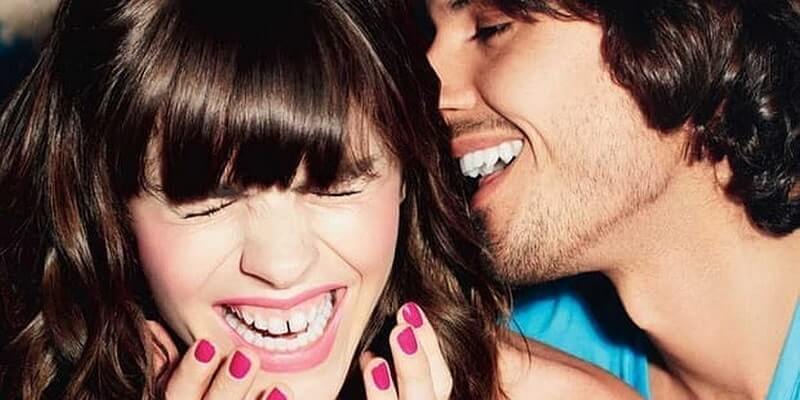 Make sure you're relaxed and ready to laugh at anything. You should learn how to present yourself to your potential partner and find out your best sides and your drawbacks. You'll have to emphasize your best qualities, find out more about the body language and other non-verbal signs that might come in handy in the process of communication.
Find confidence. Your confidence is the key to successful communication, which will lead at least to a casual relationship. Search the net for the list of funny questions to add a little more colour to the conversation if you're not good at making full-fledged jokes on your own.
Look around. Search for the ridiculous things surrounding you. It's not hard to make a girl chuckle if you've already done a little research for jokes on different topics. Anything that seems strange to you can become an excellent conversation starter.
Learn to be self-critical. It's highly essential to learn to laugh at yourself in 2021. This way you'll expand the range of things to make fun of. Accept that you're a bit plump and be brave to make fun of this. Use your peculiarities and weird qualities.
Tease her gently. A girl laughing at your jokes is very hot to a lot of men. Gentle teasing can be very satisfying for both of you. Use jokes to make indirect, secret compliments. Your aim is not to make fun of her, but to find hidden ways to emphasize her best qualities.
Politeness is the key. Your jokes shouldn't make the girl leave. Avoid sexist issues, don't make jokes about personal problems and relationships hardships because they might turn out to be painful. Never laugh at the drawbacks that show.
Funny questions might be helpful. There's a considerable amount of questions that make most people speak about themselves. You can find funny questions to ask a girl on the first date on the internet. Don't avoid absurdness. Ask her about the weirdest excuses she had made not to go to work or find out whether she considers pirates sexy. Study the strange questions on the internet to have something to start with.
Improvise. Don't be afraid to show off and speak out when you're willing to do this. Ignore the shyness and say anything you consider funny. If your potential partner has a developed sense of humour, she will find a proper way to react to your joke, and you'll understand whether it's good or not without feeling weird.
A Girl Laughing at Things around Her Is a Miracle
Unfortunately, when most men choose a girl for the potential marriage, they underestimate the ones with the sane of humour. What can be better than an easy-going woman able to adapt to any situation and turn any trouble into another thing to laugh at? There's no necessity in taking life seriously. At least, not all cases deserve it.
A woman who always has funny things to say deliberately or not deserves your attention because she is witty, and you'll never be bored with her.
She will never be offended by polite critical remarks because a woman with a sense of humour is self-critical and knows how to take things right and improve herself.
She will make you think and concentrate on self-development because you will always have to find ways to react to her jokes decently.
Her appearance and looks have nothing to do with designer labels and expensive accessories because she knows that her main accessory is her brain. They don't invest too much time in social networks, and each of the photos you see in their Instagram accounts is appropriately picked out.
Best Funny Story Jokes to Make Her Giggle
Pick one of the best funny story jokes 2021 before you take your partner out on a date:
One of the best ways to avoid conventional talks about the career is to start it with something like "My thought-out plan for five years is to stay off my career development".
If you want to make an unusual compliment about her mental abilities, say: "Stop it! You're too interesting, and it prevents me from trying to look arrogant so that I can look cool".
If you're dating a girl with a good sense of humour, try the following: "Have you ever had a feeling of butterflies in your stomach trying to understand whether it's love or farts?"
List of Funny Jokes & Conversation Starters to Break the Ice
To develop a light and emotionally fulfilling conversation, try the following jokes to make the right start:
Him: "Your jawline is so beautifully shaped."

Her: "Well, I'm good at chewing. Thank you."

Her: "When an attractive man is close to me on a date, I always accidentally speak French."

Him (getting closer to her): 'Really?'

Her: "Yes"

Your first date: "Yes, you'll have to accept that I have a cat/dog/parrot, etc. and he is my only child and the greatest responsibility in life, and I want to make sure you'll take it seriously, and positive influence will not be a problem, right?"

First date: "It would be so nice if you make me acquainted to your dog."

Second date: "I like your dog; she's so cool."

Third date: "Excuse me, won't you mind if I hang out with your dog on my own, and you wait for us at home?"

"You are so charming and attractive, but I will have to have a battle with you for the last pizza piece."
How to Make a Girl Laugh over Text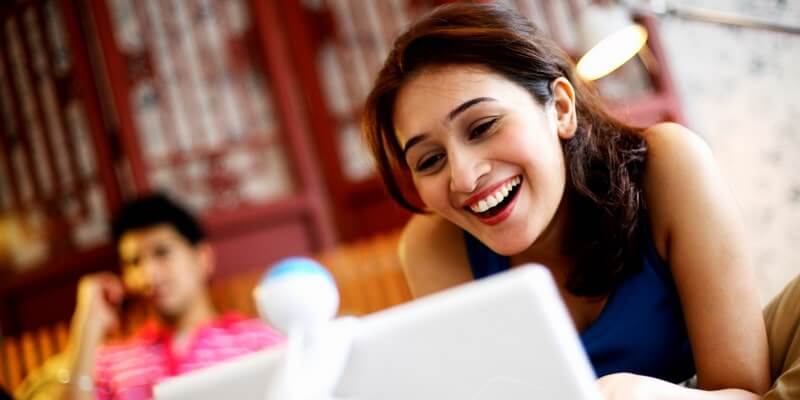 If you're still interested in how to make a girl laugh over text in 2021, the time has come to learn some new tricks.
Keep in mind that texting is far from face-to-face communication, and your ways to demonstrate emotions are limited. Messages you send will only have textual words. Aim to be precise but try hard to be misinterpreted. Reread each of the jokes and memes you send to your interlocutor and make sure it won't have any underlying impolite meanings.
Use regular smiley faces because they demonstrate the emotions very close to what we see in reality. Use faces, not objects or animals to express discontent, laughter, winks or smiles.
Don't use too many smiley faces in your messages. A woman might think you're neurotic and over-excited.
Be careful with dirty private jokes. Naughty one-liners and cute, but vulgar jokes are cool, but you shouldn't overplay with them not to look sex-crazed or perverted.
How to Be Funny & Support the Conversation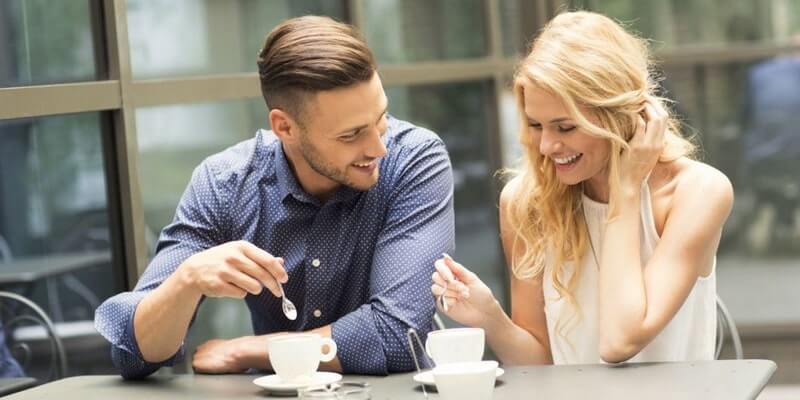 If you are still hesitant about how to make a girl laugh in 2021, start with funny questions. They will not only help you to spice up the situation but also to find out more about a woman without being too pushy.
Is there a guilty pleasure you want to try?
Is there anything you've enjoyed doing but you bet you'll never do this again?
What is the craziest thing you want to experience with a guy?
What weird food or meal have you tried in your life?
What is more romantic to you: cooking with your partner or dancing with your partner?
Are you sweet or naughty?
What funny thing would you like a guy to do for you?
What would your actions be if you became invisible for a limited time?
Was there a day when someone entered the room and witnessed you doing something bizarre?
What would you choose to fill a swimming pool with if you could choose anything in the world?
What superpower would you like to have?
Make Her Laugh – It's Easier Than You Might Think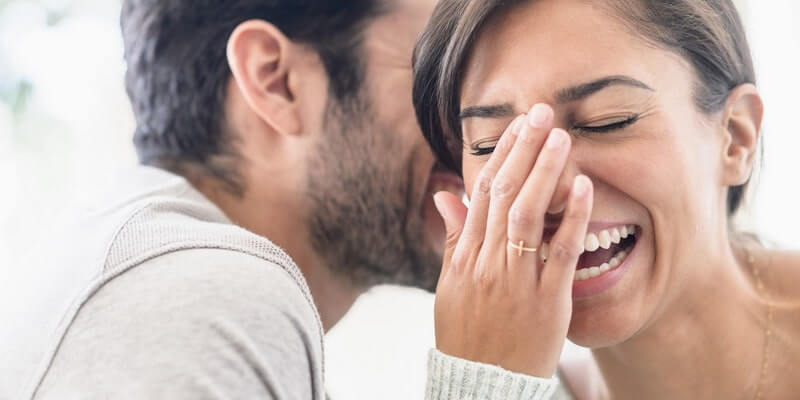 There's no need in having a good sense of humor to make her laugh. Merely do what you think is right and be real.
A thoughtful conversation is better than a clumsy joke;
A funny story from your childhood can become a flawless conversation starter;
A glass of wine can help you feel relaxed if your partner is not inclined to talk too much.