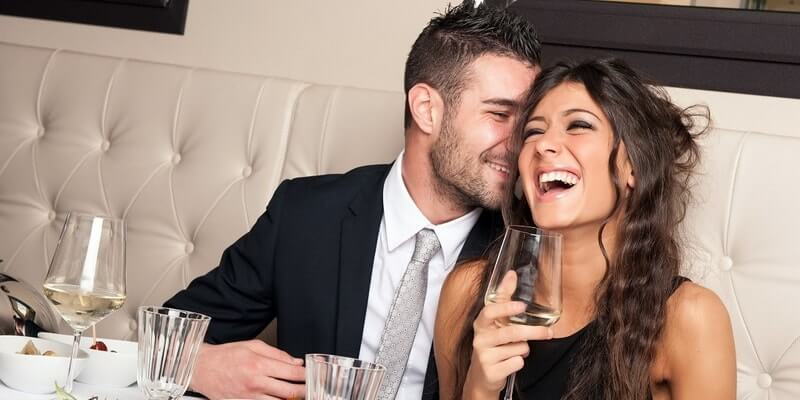 If you want to build up a firm foundation for your potential relationship with a girl, you have to do your best to impress her with your best male qualities. One of these qualities is the ability to make people laugh. That's the best way to get a bit distracted on the first date and to involve your potential partner in a meaningful and sincere conversation. People get relaxed when they laugh. Learn the skill and you'll be rewarded.
Create your base of funny stories
These may be the stories about your friends, your life stories of something you've seen or read on the internet. Be cautious about the choice of topics. Start with the general ones and avoid coarse language if a girl doesn't use it in her everyday life. If some of the stories are appropriate for your friends, they can be completely inappropriate for the first date. Of course, everything depends on the behavior of a girl, but make sure not to offend her on the first date.
One-liners
One-liners are sharp and witty. They can be used in various situations. They can be especially useful in case if the situation is a bit strained and stressful for her. The play on words can be hilarious in certain situations. Don't forget about being witty dating a girl for the first time. Do more online communication and social networking to get more ideas of fun jokes and witty remarks. Get into chats and discussions and memorize the funniest comments of the users – they can be useful for your potential romantic future.
Use your face
If you're able to make your friends laugh doing voices and funny faces, consider this for a hot ladies. Ability to make people laugh without words is very attractive. Talk to your friends to know more about your strengths in matters of humor. Seek for the advice from your nearest and dearest. You may be stronger and cooler than you think you are.
Make fun of yourself
Well, it doesn't necessarily mean looking silly. Be witty about the situations that make most people feel confused. If you trip over a step or anything else, tell her something like, "Well, looks like being a runway model is not my thing". Don't be confused by the situation – use it as a pretext for more joking. This will certainly make a girl laugh and show that you're a self-confident man that knows how to deal with the troubles even if they are insignificant.