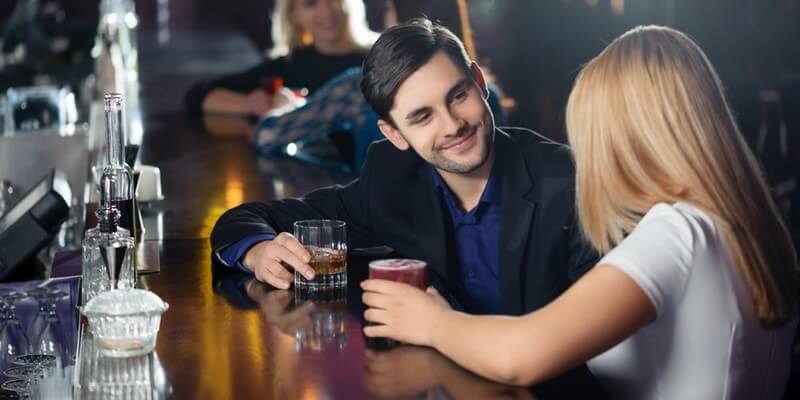 Your local bars and clubs can be useful if you want to develop self-confidence. As soon as everyone is slightly drunk, it's easier to start a conversation and learn how to socialize. Nevertheless, if you're in search of a meaningful potential relationship, you have to do some searching routine in more decent places in your town.
Dancing Classes
One of the best variants to meet ladies will be to get to salsa dance classes. Latin dances imply physical touch that will let you feel the chemistry. In most dance clubs the partners often change. It will give you a nice chance to get acquainted with many ladies at once and then pick out the one you're attracted by.
Find Single Women on Yoga Classes
Yoga is very popular among ladies who care a lot about their physical and spiritual health. If you're a devoted veggie or if you're looking for a spiritual partner to share common interests, Yoga classes can be a very surprising experience.
Book Shops/ Libraries/ Coffee Shops
These places are popular among intelligent women striving for intellectual and emotional development. Most girls and ladies you find in these places don't like spending their time in clubs and noisy drunk companies.
Shopping Centers
The catch is that a shopping center is made up of numerous boutiques offering all types of goods – clothes, books, video games, perfume, electronics, sports equipment… Walking around a shopping mall in order to find a woman is like searching for your potential partner on one of the online dating resources through a catalog of interests and hobbies. The advantage here is that you see the ladies in real life.
Speed Dating
That's one of the coolest ways to find a partner for dating in case if you don't have enough time and patience to search on your own. Speed dating events are organized by special companies. It's absolutely legal and you can google for them to find the one in your area. The process of matchmaking with the help of an agency looks like this:
You contact the agency and say that you need to participate in one of the nearest events.
You pay about $40 for the arrangements, drinks, and snacks.
You get to the appointed place of meeting and meet a group of people consisting of the even amount of men and ladies.
Ladies usually sit at the tables and men circulate around the room changing tables.
You have about 4 minutes of conversation with each of the ladies and leave your grades in a special blank form.
The agency does the matchmaking basing on the results.