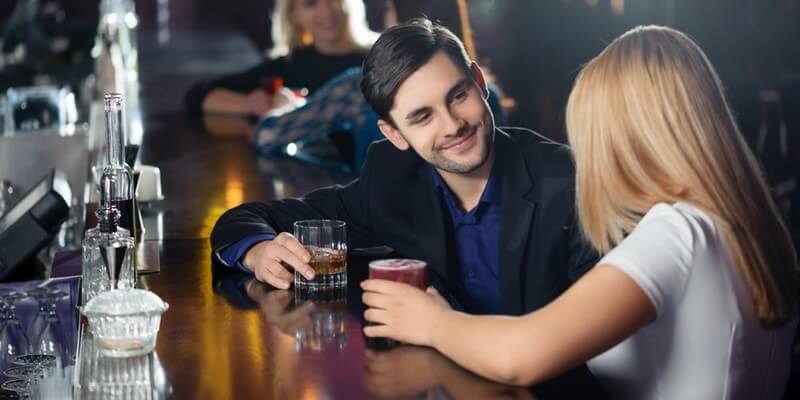 Are you tired of casual affairs? Do you need a permanent relationship with the potential for a family? There's a number of ways that might help build a strong and meaningful bond. Where to meet single women? The list of options is long enough for anyone looking for one single, convenient solution.
Nevertheless, the first thing you should start with is your preferences. You have to create an approximate portrait of a woman you're willing to meet. Ask yourself the following questions:
What is her age?
Do you have any particular sexual preferences she will have to be in line with?
Are you ready to accept non-habitual sexual preferences of hers?
What is the aim of your potential relationship?
Are you planning to have kids?
Do you already have kids?
What are you going to do if she already has kids?
Do you want her to have a certain level of education?
Are you fond of a healthy lifestyle? Will you be able to accept someone's unhealthy habits?
Do you need a shy and reserved partner or an ambitious and active companion?
If you know how to answer each of these questions, you already know what you want from your potential partner. You won't have to spend time on ruined expectations.
Where to Meet Women Basing on Your Interests?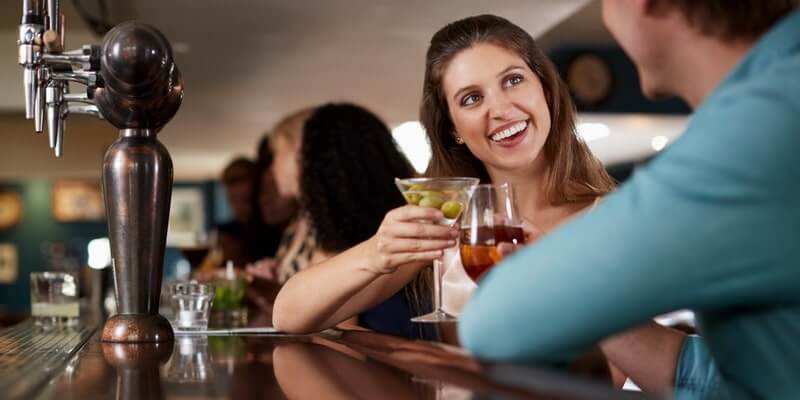 As soon as you understand what qualities you want from your potential girlfriend, you'll limit your range of options to meet to a list of certain areas. The best place to meet women of your dreams should be in line with your lifestyle preferences.
Are you looking for a compassionate and gentle lady ready to join the volunteer movement? Search the social networks for specific groups and cut in the chats and learn to communicate with the local society. Be open-minded and don't forget to be polite with everyone.
If you're obsessed with sports and a healthy lifestyle, one of the best places to meet women is your regular morning jogging route. Take your earplugs when you enter a gym and talk to anyone you like. Even if you don't manage to attract one of the females and involve her in a relationship, you might enlarge your social circle to meet new acquaintances.
You have to learn to circulate. If you're an intelligent and self-contained personality without friends, there's something that prevents you from this communication. Try the following tactics to meet women:
Become more flexible and always listen to other people's opinion even if you don't like it. Probably, you're still lonely because you don't want to change or develop your vision of the world.
Accept new people in your life and never judge them by the way they look. The real qualities of a person are not always easy to reveal.
Remember that every woman is beautiful in her way. Finding perfection will be a challenge. Nevertheless, there's always a possibility to get a partner that will be very close to your expectations.
Best Place to Meet Women: Yoga Classes & Health Food Stores
It's the most acceptable option for people fond of a healthy lifestyle. Do you pay regular visits to the gym? Do you keep to healthy eating? Have you ever tried yoga? It may be very involving and useful for your mind and body. Women keen on yoga are usually:
Sensitive;
Sensible;
Calm;
Thoughtful;
Meaningful in all matters.
If you search for a partner like this, our dating site> advises you to be brave and start your search right there. Don't forget to visit one of your local health food stores and spend a bit of time there learning about the products you see on the shelves. Pay attention to the visitors.
Right products may become a perfect conversation starter with anyone you fancy. Just ask one of the customers for advice about this or that product. Be brave – enlarge your social circle with several simple steps.
Bars & Lounges: Convenient Places to Meet Women
It might sound conventional. Nevertheless, there's a number of modern cafes and bars with a peculiar atmosphere where you can find unconventional ladies. Get to a local hookah bar or a vape house, order a pot of herbal tea, and grab a book to read. Look around, listen to the conversations, and make mental notes about the visitors.
More Places to Meet Women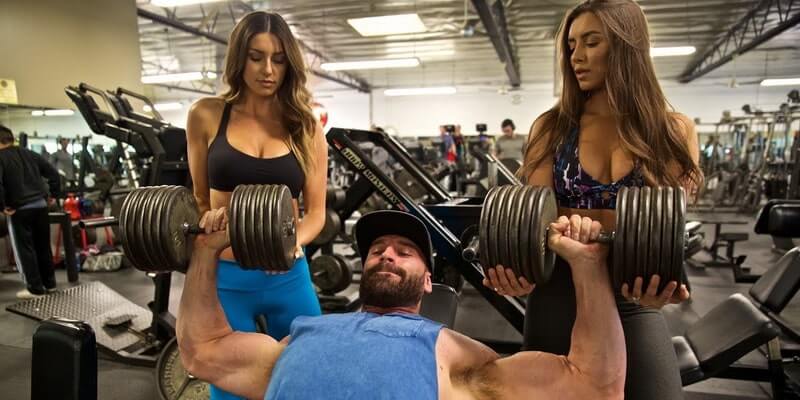 A coffee shop. It's usually a quiet and atmospheric place where most people spend time to relax and enjoy the smells and flavors. There's nothing wrong if you buy a cup of coffee and treat one of the ladies. It's lovely, polite, and automatically involves you in a warm conversation.
A gym. It's effortless. However, it takes time. You will have to devote a couple of weeks to feel the atmosphere and remember the regular visitors. Even if you don't find a partner, you'll get a chance to expand your social circle, which will lead to a greater number of new acquaintances.
A music festival. Meet women that share your interests in festivals or concerts. Get to one of the local pubs or bars afterward to discuss the show. Grab a couple of your friends and make sure your lady comes with friends as well so that all of you feel comfortable.
Online Matchmaking Platforms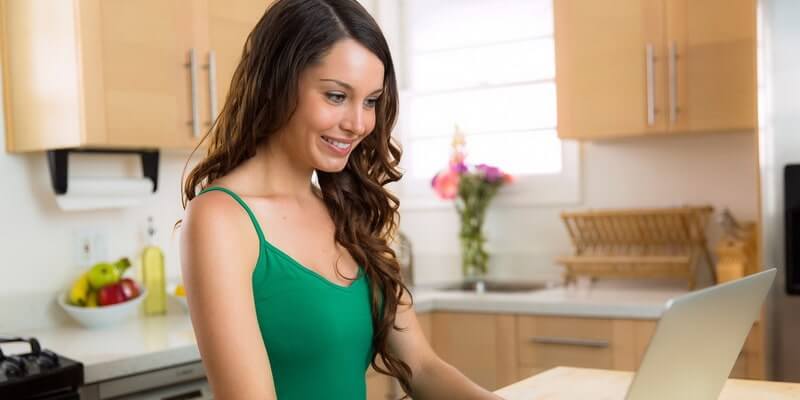 Most people consider them dangerous. Nevertheless, if you're a thoughtful and sensible man, you should understand the following issues:
Online dating websites are not dangerous; you have to do some research;
Not all women are money hunters; you have to be more sensible;
Not all matchmaking services cost a fortune; you must understand what you need first.
Trustworthy online dating platforms are probably the best places to meet women. They are safe, secure, and work on the base of convenient algorithms. There you'll be able to find a partner in line with your:
Religious affiliation;
Intimate and sexual preferences;
Hobbies and aspirations;
Family values;
Historical background;
Age.
You can get introduced and meet women of any age and cultural background in any part of the world. Your potential partner is a couple of clicks of a mouse button away.
Where to Meet Women Online & Not to Be Cheated On
Pay attention to the feedback on customer review platforms and in the social media before you pass on to the registration on any of the online matchmaking platforms. A website like this needs to invest a sufficient amount of time in the registration of the users. They use detailed questionnaires and check a vast amount of information daily to help the users stay away from the threats.
The best place to meet women online is the one where you pay reasonable amounts of money for membership. A trustworthy service of this type will never be free of charge because it implies a lot of intellectual work and safety check-ups.
TOP Places to Meet Women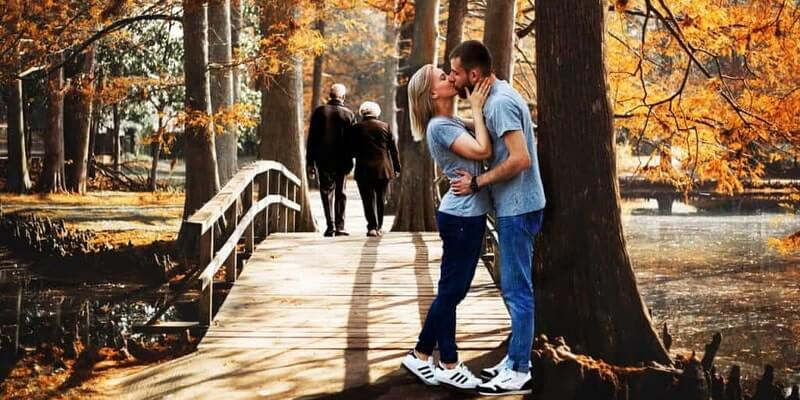 There's no universal advice on where to meet women on your first date or later, but there's a wide range of choice to pick out from if you're still not sure where to go:
Amusement park. It' one of the best options if you are not ready for a conversation, but still want to spend a good time while riding a roller-coaster or having fun while driving bump cars.
Art gallery. Even if you are not fond of arts, you'll have a nice atmosphere for conversation.
Water park. You'll manage to have fun like kids, and you'll also get a relaxing atmosphere for a bit of talking.