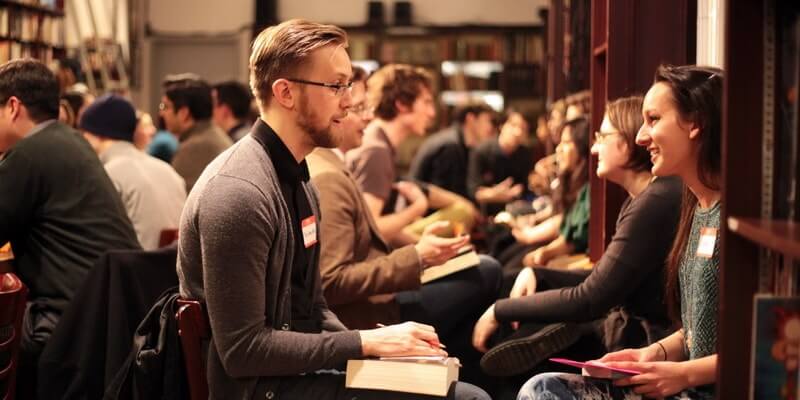 What is speed dating? It's one of the fastest but most unpredictable ways to find a match. Fortunately, online dating websites offer a wide range of tools to find a partner in line with your interests and background. Speed dating can be a very inspiring way to new expectations and experiences. You've got no more than five minutes to communicate with a person. It's enough to ask the essential questions. The time limits will help you stay within the lines of your first and most critical expectations. Speed dating is for reasonable people.
Speed Dating Online in 2023: Enjoy It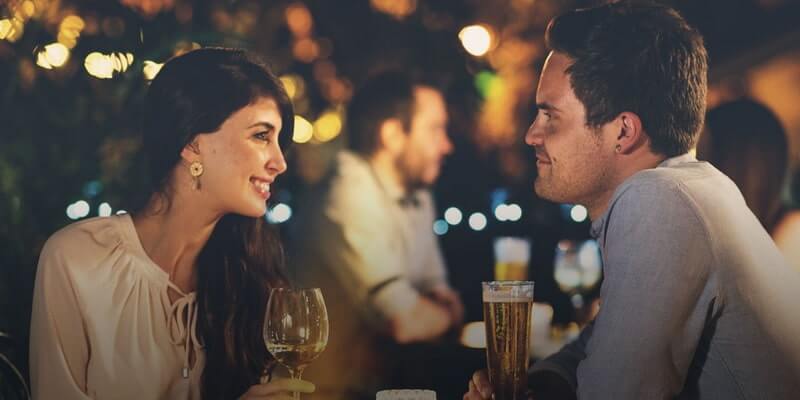 It doesn't matter whether it's about online dating Ukraine or speed dating in Europe. The procedure is always the same. An even amount of male and female partners meet at one social space where they can communicate without the excessive attention of the public. Speed dating may vary in matters of the rules. Keep in mind that there are speed dating agencies that can help you find a woman in line with your:
Religious preferences;
Education level;
Historical and geographical background;
Perception of the world;
Hobbies, interests, and aspirations.
It's not always easy to attract the type of person you need when you're busy with daily work. Speed dating will enhance and boost up your matchmaking process. All kinds of dating culture can be exhausting if you don't follow the rules.
Rule №1: Regard Online Speed Dating Reminds an Online App
Don't take it too close to your heart. Get ready for your first speed dating event, and don't forget about the first impression – a matchmaking process like this will not give you a chance to change anything if you fail. Make sure you:
Look neat;
Feel sober;
Open for any communication;
Radiate tolerance and flexibility;
Are ready to answer her questions no matter how personal they are.
One of the leading speed dating tips is to be straightforward, witty, and humorous (if you do have a sense of humor). Be careful with alcohol, and make sure you fully control what you say. Speed dating is like being naked for a short time, when no one sees you. You get a possibility to express the real you on private without being afraid of anything.
Rule №2: Remember that You Don't Have Enough Time to Show Off
Feel free to make a list of questions and take it with you. It will make you look reasonable in the eyes of your potential partner. Besides, you won't forget about the essentials. It's not a problem if your conversation gets out of the list you've made up. It may mean you're already through meaningful communication.
Be reasonable about the partner you need, and your luck will pay you back. Speed dating boosts up the matchmaking process. It makes you think faster and develop your socialization skills. You may be unlucky at your first aped matchmaking event, but the second one will be easier. The more dates you get through, the more effortless they will get.
Don's invest too much time in superficial things. Paying too much attention to the looks and the peculiarities of your partner's behavior may be misleading. Regardless of the behavioral characteristics, you still have a sufficient number of chances to become mutual in psychological, emotional, and intimate spheres. Even if one of the speed dating locations leaves you unimpressed, don't hesitate and get involved in a new one. You won't fail. Speed dating is not about failing. It's about trying.
Rule №3: Learn to Be Good at Marketing Yourself
Being yourself does not mean relaxing and behaving the way it goes. You do have the right to tell about the characteristic you consider harmful in your personality.
Nevertheless, each of your drawbacks should be compensated with a positive trait. Marketing yourself means:
Demonstrating your intelligence without boasting (sly humor might come in handy);
Showing off the best of your qualities (arrange your first date after a speed dating event somewhere you can show off your skills unintentionally);
Expressing thoughts about your plans and aspiration as soon as your interlocutor asks you for it.
You will never fail with online speed dating if you make up a plan and fix it in a written form. The plan should include:
A shortlist of characteristics you would like to see in your partner;
Goals, life plans, and aspirations you're planning to share;
Intellectual component – your partner should be able to lead everyday conversations with you;
You should also discuss the depth of your plans on relationship development. Are you willing to have a family? Is it going to be a casual relationship with a bit of intimacy from time to time? Are you interested in traveling together? Do you want to have many kids? Positively present yourself, never forgetting to mention your aspirations. Be a truthful and prompt interlocutor.
Speed Dating Tips: All that Matters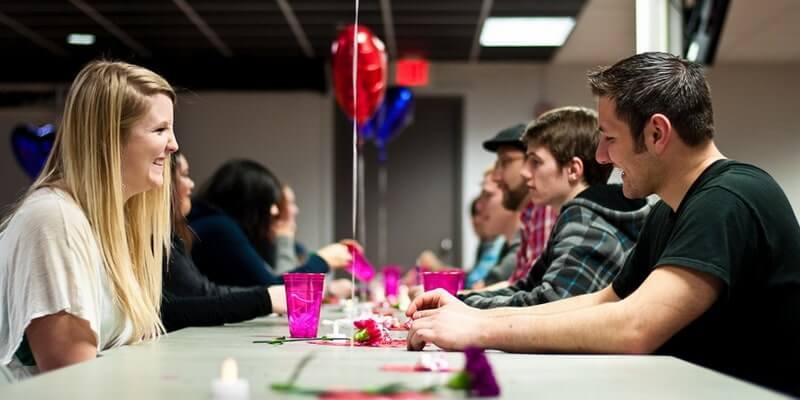 The most important lesson you'll learn when speed dating for the first time in your life, that it will never look like you expect it to. This matchmaking process will never turn into a romantic story just because. You'll have to regard it as your routine. You'll have to learn a lot of things:
Sincerity;
Promptness;
Open-mindedness;
Tolerance;
Respectful attitude to people you don't know.
You should let your doubts and misconception go to give room for new ideas and perceptions. A person sitting in front of you on a speed date may turn out to be a whole new world. Be careful while choosing words, and never let yourself superficially judge anyone. You have only several minutes to dig out the essentials. Be prudent.
Speed Dating Online Is Regular Dating
There's no specific difference between a regular date and a speed dating event. The only tricky thing here is a shortage of time. Nevertheless, this fact is destined to make you think faster and stick to your target. You have only about 5 minutes to produce the first impression and learn more about each other.
Clothing. You should wear anything you feel confident in. It should be something neat and something you consider casual. Your daily clothes will do. Just make sure it's clean and smells nice.
Speech. Don't use obscene words even if you're trying to make a dirty joke. It can produce a false impression on a woman. Be careful while choosing topics for conversation. Avoid such things as politics and sexism.
Manners. Don't let yourself touch your partner – most people hate it when someone tries to get into their personal space even by means of regular touches. A handshake will do. A friendly hug is optional. Kissing is questionable.
Religious aspect. There' nothing wrong with specifying the information about a person's belief. Just make sure you're not critical of your speed dating partner's choice. You don't have the right to criticize anyone for the choice of faith. If you don't feel like you're ready to accept her religion, be polite, and wrap up a conversation.
Education. Be bold about this aspect if the intellectual component matters for you. It's essential if you're not planning to have kids yet giving way to career development. You should have points of convergence to spend time together and develop intellectually.
Profession. A discussion of professional aspirations is vital. Your work schedules should not be an obstacle to your romance.
Life goals. You will never feel like soul-mates if you don't look in one direction when it comes to the far-fetched plans. Being different in character and temper will help you build passion and a desire to know one another. Still, only a mutual goal will help you stay connected throughout the years and tiresome life circumstances.
Even if something's going wrong, you should be smart and patient enough to finalize the conversation and say good-bye to each other. Don't forget to thank your partner for an interview, even if it's been disturbing. Regard even the most unsuccessful speed dating talk as useful experience. Saying "thank you" is not that hard.
Now that we've dealt with the essential information, it's time to pass on to the conversation starters and the most appealing topics for discussion.
Online Speed Dating: 30 Questions to Ask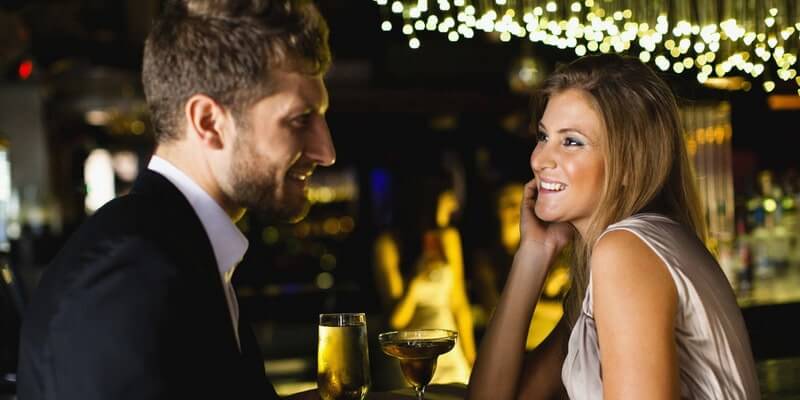 If you're out of ideas on what to talk about finally getting to one of the popular speed dating locations, try the following:
Do you have a nickname?
How do you earn your living?
What is your favorite way to spend time and enjoy yourself?
What would you do if you have a spontaneous and unpredictable day off with a sufficient amount of money?
Is there anything memorable about your birthplace?
Are you interested in politics?
Who would you choose as a partner to live on a desert island?
Can you ride a bike? Who taught you?
Is there a person you look up to?
Do you have favorite household chores?
What was the subject you enjoyed most at school/college/university?
Have you ever been a member of any club at school?
Who is the coolest person on Earth you'd like to meet and talk to?
Are you a people person?
What was your strongest dream in childhood?
Is there anything that should be changed in you?
Do you have tattoos or piercings?
Can you describe yourself using only three words?
Is there an actor/actress that you adore?
Is there anything you're terrified of?
What was your last birthday like?
Do you remember Snow White and the Seven Dwarfs? Which of the dwarfs was your favorite?
Is there anything in your bucket list?
What's one of the most disgusting things you've ever tasted?
What's one of the tastiest foods you've ever put in your mouth?
Are you a single child?
Is there anything in you that you take great pride in?
Do you want to do anything crazy, but keep it in your bucket list?
Have you imagined yourself as a celebrity? Is there anything in you that could make you famous?
What would you do if you as much money as you've always wanted?
The questions can be different, and even a bit confusing. Some of them are destined to defuse the tension, and some of them are basic. All in all, make sure you can answer the questions you ask. It's highly probable that your interlocutor will ask for the same information in return if your question turns out to be exciting/confusing/unusual/interesting/funny.
Does Speed Dating Work?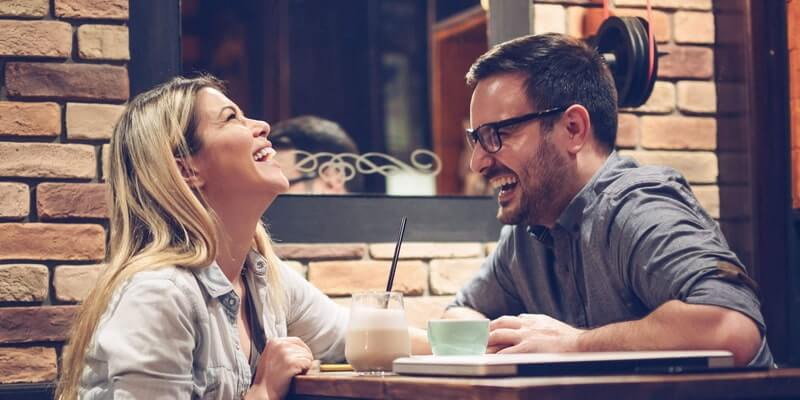 Of course, it does! It's one of the most convenient ways of matchmaking for busy people who don't have time to waste o senseless dates and long-lasting conversations with people lacking the due qualities for the potential marriage.
Speed dating makes all singles concentrate on one certain aim – find out more about each other for a short period of time. That's the reason why we recommend making up a list of short questions you'd like to ask your interlocutor.
Bottom Line: Checklist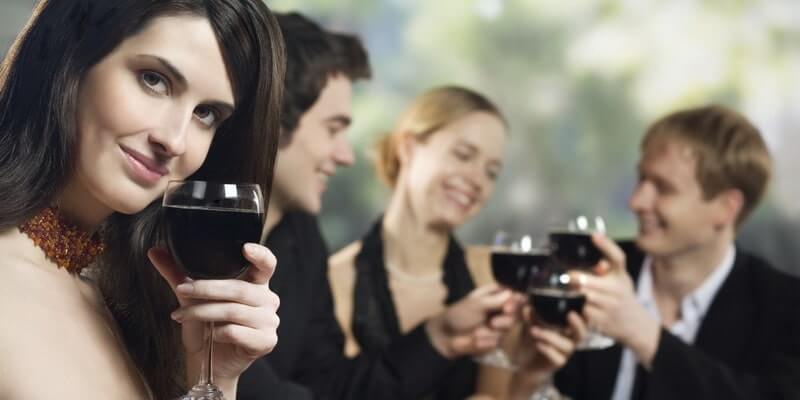 Arrive early to start socializing;
Focus on the personality of your interlocutor;
Express sincere interest or leave the event;
Keep it fun;
Be ready for anything;
Accept the occasional confusion;
Stick to the rules;
Don't make hasty conclusions;
Be careful with alcohol;
Accept your doubts and flaws as god's blessings – probably it's the natural way of telling you it's time to look for someone else.