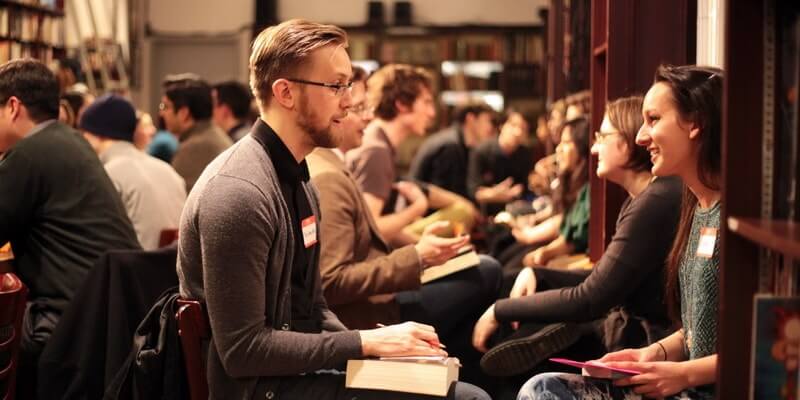 Speed dating is one of the most popular ways to meet new people nowadays. It helps to get not only potential partners for life but good friends and useful acquaintances. It's especially cool for people who spend most of their time working. In comparison to online dating, this one offers immediate action and a possibility to get a high-speed development of the relationship. You see people face-to-face and it's a good way to feel whether you have this mutual chemistry or not. Well, let us tell you more...
How Does It Work?
You should know that quite a lot of married couples managed to get acquainted through speed dating. It's a chance to evaluate the person in reality in comparison to the long-lasting distant conversations on online dating platforms.
How Much Time Do I Get for a Speed Date?
As soon as you have multiple potential partners to choose from, you'll get no more than five minutes for a conversation. This will be enough to help you find out the basic things about a person. You should prepare a short list of questions to find out the most suitable characteristics you seek for in a potential partner.
A shortage of time is one of the greatest advantages for the singles, as you won't have enough time to hesitate and demonstrate your shyness. You'll have to be concentrated on finding out the basic information and on the behavior of a person in front of you.
How Do I Choose a Partner?
Speed dating events are usually held by various organizations in your area. As soon as you become their client, they do half of the work for you. They find out a place to meet and arrange a meeting of a group of people with common interests, religious values or people of the certain age group. The singles have to pay about $40 for the event. In addition to the communication, you get drinks and snacks.
For a successful matchmaking process you'll have to be:
Open-minded and fair;
Positive;
Self-confident.
You'll be provided with a comfortable atmosphere where you'll be able to ask questions to each other and leave marks to each other in a special blank paper. The fast-paced atmosphere is a perfect chance not to concentrate on your fears!
A company you're working with does the matchmaking process. In addition to the matches that you get you always have a chance to get contacts of each of the persons present at the event.