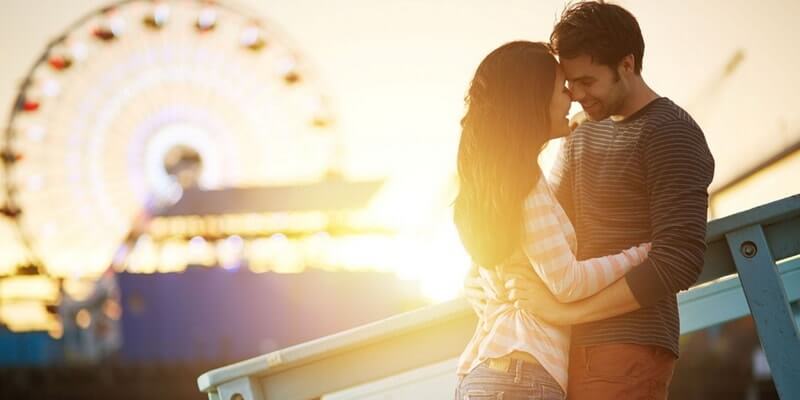 Looking for fun first date ideas in 2023? Well, first dates can be amazing – or an utter disaster. It's not a secret that first dates can be stressful. The pressure to impress can take the fun right out of it, even for people who have been around the dating block a time or two.
From having nothing to talk about to meeting in a weird location, there are plenty of ways for things to go wrong. Whether it's the first date with your new love interest, a person you have been online dating, or a blind date that someone set you up, planning for it can be stressful. But you're not alone.
At some stage, almost everyone is searching for the right place to whisk their lover off for an unforgettable evening, and these days it's even more difficult with so many social conventions to navigate.
But getting interesting first-date ideas shouldn't be daunting. When you're going out on a first date with a girl from a Ukrainian dating service, it is the ideal opportunity to create the best possible impression.
You want your first date to lead to a second, third and fourth. You want the other person to find you interesting, likable, and attractive. You want to get to know each other better — but how?
As your destination for the night, you'll want to pick a fun and relaxing place that allows for conversation. Here are 34 fun first-date ideas for you to try out if you have been dating brides online and are ready for an offline meeting.
Take a Walk
One of the good ideas for first dates is taking a walk in nature. It is a great way to relax and enjoy each other's company. Find out which parts of nature your date likes the most, and see if you have any common interests when it comes to plants and animals.
Taking a walk is also an excellent way to gauge how adventurous your date is — do they want to stick with paved paths, or would they rather explore uncharted territory? There are plenty of amazing walks all over the country, so you won't have any problem finding one near you.
Look at the Stars Together
Find an area with few artificial lights to see lots of stars in the sky. If you live in an urban area, take a short drive out of town so that you can stargaze together. Stargazing is romantic and gives you plenty of time to talk with your date.
Take a Tour of the Local Zoo or Aquarium
A zoo or aquarium date is a great way to get outside and learn about animals, but it can also be a great conversation starter. Animals provide plenty of fodder for getting to know one another better.
You can both talk about your favorite animal, wonder who walks into the gorilla exhibit first or make up stories about what you think the dolphins are talking about.
On top of that, most zoos and aquariums aren't huge. So, you won't have to walk miles on end. The smaller space makes it easier to have an intimate date away from other people. If you're looking for something more romantic than going out for dinner and drinks, this is an excellent option.
Play Miniature Golf Together
For the more adventurous and outgoing of the bunch, one of the fun first-date ideas is to play a round of miniature golf together. While you may have to drop a bit more cash on this idea than others, it's still cheaper and easier to get into than going out for dinner and drinks.
As you both play, you can keep score and enjoy each other's company, or even make fun bets with one another — all while enjoying some friendly competition in your efforts to win.
You can use the game as an icebreaker, asking questions about how your date feels about certain things and getting to know them on a deeper level while enjoying some lighthearted fun as well!
Miniature golf is usually reasonably easy to find as well – almost every city has at least one course that's easy enough for couples (or friends!) to access.
Visit an Art Museum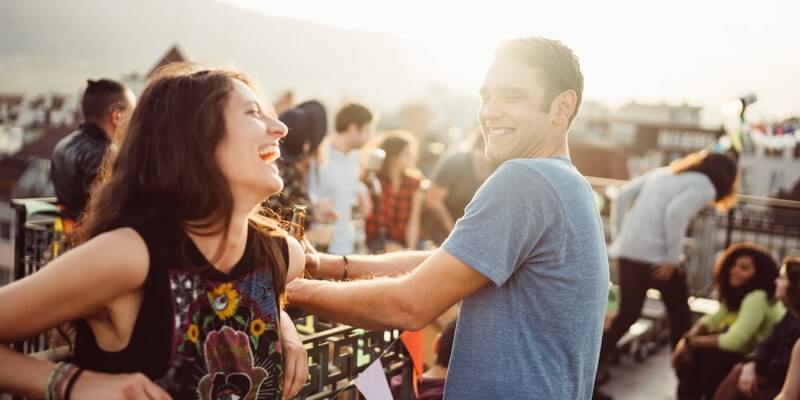 Visiting an art museum is a great way to impress your date, even if you're not particularly artsy yourself. It shows that you care about the finer things in life. Also, your date will be curiously expecting a few fancy dinners in the future should things work out. Plus, it's a cheap date activity — many museums offer free or discounted admission for certain days of the week.
What's there to gain from visiting an art museum? Well, for one thing, it helps us better understand the society from which it was created. You'll often see pieces that reveal how cultures lived at different points in history. Museums also serve as reminders of war and strife — wars have produced some of humanity's most gruesome works of art.
And while you're there, you'll have plenty to talk about with your partner: "Do you think this painting captures what life was like during this period? How do you think artists make objects look so realistic?" And who knows? Maybe after seeing enough art together, you might even try making some yourselves!
Visit a Farmers' Market
Markets are great places to explore together and connect with people. But make sure you go on an empty stomach so that you can sample all of the delicious food on offer.
There's something about fresh produce and baked goods that makes people happy. You can stroll around, sample some tasty treats, and chat about what makes them good (or bad). If you're adventurous, you could even try some weird foods together.
A farmers' market is a perfect place to strike up a conversation with someone new. There are plenty of exciting things to sample, so you'll never run out of things to talk about.
Explore an Interesting Art Gallery
There's nothing quite like getting to know someone over a shared love of art. Browsing galleries and exhibitions is a great way to strike up a conversation about what you both like.
Art galleries often host free events where you can enjoy drinks and listen to music while browsing the latest exhibit. Just talk about the pieces. You don't even have to like or understand art — just go for the conversation.
Find a local art gallery and check out the work of some local artists. If you and your date are both artistic, you could get inspiration from works of art and create your own.
Visiting an art gallery is a great way to get to know someone better because it gives you a chance to see how they think. Plus, they could show you a secret side of town that you never even knew existed. You can also share your views on the cityscape.
If art is not your thing, try visiting a local museum instead. You may be surprised by what you learn from each other's preferences in art and history.
Go Ice Skating
It's an opportunity to get outside and enjoy the great outdoors without worrying about being on display at a cocktail party or stuffy restaurant. Plus, you'll get a chance to show off your fitness level and see if your date has a sense of adventure.
Whether or not you skate well, ice skating is a fun way to get active together. If you're lucky enough to live near an outdoor rink, take in the fresh air and make it part of a walk — or better yet, go ahead and bundle up for a romantic horse-drawn carriage ride.
What's more, it's a great idea for wintertime dates!
Get Into Some Paintballing Fun
If you love being active and getting dirty, then paintballing is for you! It's a great way to bond as a couple and with other people in your group. This is a great first-date idea if you've got a competitive streak. Pick up some paintballing gear and get ready to blast each other! There's nothing quite like getting in some target practice and taking down your date with a barrage of paintballs.
Another cool thing about paintballing is that you can match the experience to your personality. If you want an intense experience, go for something like "last man standing." If you wish to have fun, you can do something like "Capture the Flag."
You can even make up some custom games too! The best part about this first-date idea is that it lets you work together as a team, get physical, and have some laughs at the same time. With adrenaline rushing through your body, you'll both have a fantastic time and get to know each other better.
Go to the Cinema on a Weekday
The best time to go to the cinema is weekdays because it's less crowded. You can get some popcorn and drinks and enjoy your favorite movie in peace. If you're lucky, you might even get to hear each other speak!
Go Bowling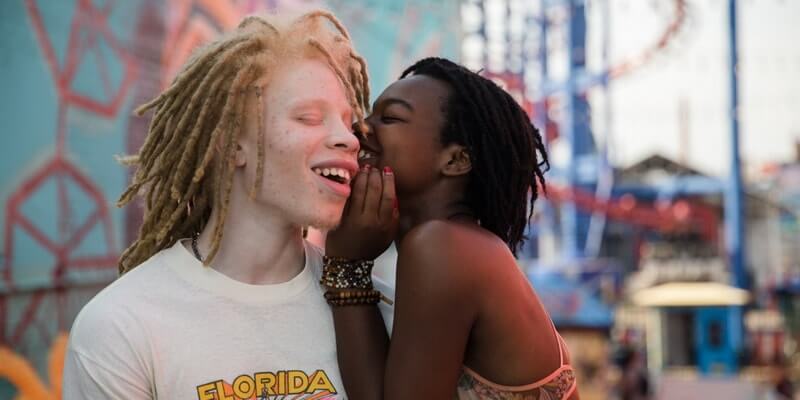 You might think bowling is boring, but it's a fun activity for a first date or even a second or third. You can chat while you bowl and enjoy some friendly competition. Plus, it's easy to show off your skills and find out if your date has any hidden talents!
Bowling is an indoor activity, so it doesn't matter if it's cold or hot outside. If you're willing to get a little silly, this can be an excellent way to break the ice on a first date.
Take a Dance Class Together
Dancing is a fun, accessible way to meet someone new, whether you're in a bar or at a wedding. A dance class is a great first date idea because it's casual, low pressure, and easy to arrange — all the more reason to ask your dance partner to go with you.
If you want to try something different for your first date, taking a dance class together might be the answer. While there are plenty of places to learn how to tango or waltz, many places offer lessons on other dancing styles.
Try Karaoke Night
Singing together is a great icebreaker, and it gives you a chance to show off your vocal skills without feeling self-conscious. And if your chemistry isn't clicking, it gives you a chance to excuse yourself to save face without hurting feelings.
Plus, singing in front of your date and making them laugh will get their attention and make you look good. Plus, karaoke nights are very social and don't require any prior interest in music or singing.
Find an Open Mic Poetry Night
Almost every city has at least one open mic night where amateurs can sign up to share their creative work – including poetry, prose, stand-up comedy or even singing. This is an excellent option if you're looking to get two tickets for the price of one since many open mic nights are free or cheap.
Not only will you get to hear someone else's words, but maybe you'll get some inspiration to share some of your own poetry with your date.
See How Well You Know Each Other With Trivia Night
Put your knowledge of random facts and pop culture to good use by heading out for trivia night at a local bar or restaurant! If you're looking for first-date ideas that will make your date swoon, showing off your competitive side and winning her over will do just that.
Trivia nights are a great way to see who gets along with whom and who knows what. You might find out that you both like the same movies or are passionate about similar causes.
Go to an Arcade Date
Go to an arcade. Depending on how competitive you are, this could be either a fun or stressful date. Either way, it's a good bonding experience and will help you learn more about each other.
If you're high-energy and love the rush of adrenaline, then going to an arcade will make your date feel like they're on cloud nine with you. You'll be laughing at each other's failed attempts at skeeball and cheering each other on during Whack-A-Mole competitions!
If your date is more low-key, then the arcade can be a relaxing time for you to bond over your shared love for playing video games together!
See a Comedy Show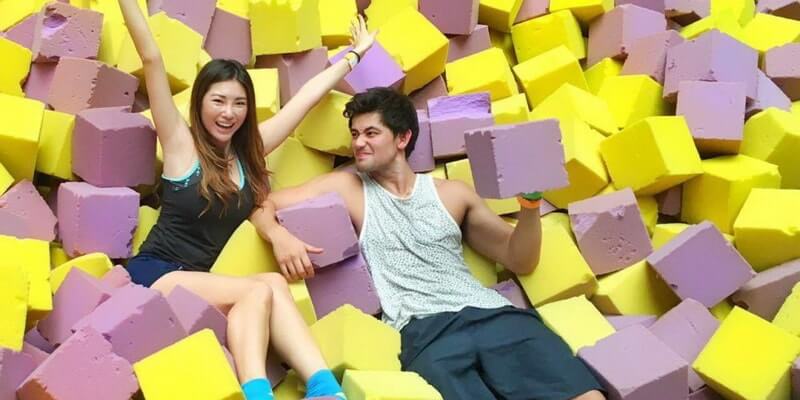 Laughing together is an intimate act. Laughter will lighten the mood and make you feel more comfortable with each other. You'll loosen up and have fun together. Also, you can both get a little tipsy and laugh at each other's comments while enjoying some quality entertainment. There's also a good chance you'll meet some interesting people in the audience and share stories later. But be sure to check if they have any food restrictions before taking them out for a night of laughs!
What's more, comedy shows are usually pretty cheap, which is a plus for those who aren't looking to spend too much on a first date.
Get Some Exercise
Exercising sounds like the last thing you want to do on a first date, but it is associated with positive emotional expressions. Exercise makes people feel more confident, happier, and open-minded about their future dates.
What's the easiest way to make a person feel better after a long week? That's right: Get some exercise! You don't have to go on a three-mile run together, but take them out for a walk or hike if you want to end your date on a high note. You can easily turn your walk into a second date by stopping at the park or farmer's market.
Have a Conversation Over Coffee
At a coffee shop, you'll have plenty of opportunities to talk about everything from how much you like Star Wars to what you think about being single in your 30s. The key is not to act nervous or awkward around each other; instead, make conversation and keep it going throughout the night.
Here are some ideas for conversations that don't take long but are guaranteed to show off how well you two connect:
What would you like to do today?
What's your favorite vacation spot?
What's something you're passionate about?
What's the most important thing in your life?
These questions will leave your date feeling relaxed and comfortable and allow them to share more details about themselves.
Plan a Picnic in a Park
Going for a picnic is fun and offers an excellent opportunity to get to know your date. There are so many parks you can picnic in, most of which are free or low cost.
You should make sure that the park is open before you head over there and then check the weather to ensure that the day doesn't end up being rainy. Rainy days don't make for ideal picnics because they interrupt the whole mood and flow of things. If you live in a place where it rains all year round, you might want to consider doing an indoor picnic instead.
Once you arrive at your destination, choose a beautiful spot with plenty of shade and trees to feel like you're in nature, even if just for an hour or two. Giving yourself time away from the hustle and bustle of city life will help you relax more easily and enjoy each other's company even better.
Ensure you have everything set up before sitting down so that once she arrives, all that's left for her to do is enjoy herself with no worries about setting anything up. You want her first impression of your picnic to be as positive as possible if things go well on this date; it could be one she remembers forever!
You can even take it up a notch by doing an outdoor activity like hiking or biking and then reward yourself with an excellent meal.
Hit up a Brewery or Winery Tour
Most breweries and wineries have tasting rooms where you can sample their products and learn about how they're made without paying for a full tour. Also, many breweries have outdoor spaces where you can enjoy a drink in the sunshine. Either way, check out Groupon for deals on everything from winery tours to cider tastings to craft beer flights.
Take a Breathwork Class
A breathwork class is a fun way to bond and break the routine. Breathing exercises like Pranayama can balance our nervous systems and help us feel more present, so you'll be less likely to get lost in your head during the date. You'll also be less likely to come off as anxious or stressed.
Work Your Way Through an Escape Room
It's always good to test your compatibility with a new romance by seeing if you can solve a puzzle together. Check out an escape room in your city and work your way through it as a team. It's a great way to kill two hours with plenty of opportunities to catch up while also getting to know each other better.
Play Board Games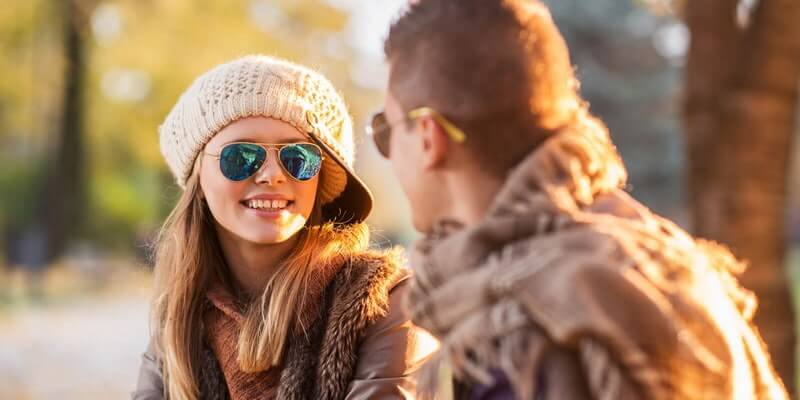 If you want to try something different on your first date, why not play a board game instead of the usual movie? Board Games like Chess, Scrabble, Cards Against Humanity, Settlers of Catan, Monopoly, and the like are great options for a relaxed evening. They are fun, easy to set up, and can be a perfect way to spend time with your date. They're also great conversation starters. If you're playing a game at a restaurant or coffee shop, you can chat and move the conversation along before moving on to something else.
You can also make them as competitive as you want — "Who's the fastest?" or "Who has the biggest vocabulary?"
Playing games will make you feel relaxed and more comfortable around each other. If it turns out that neither of you is very good at it, just laugh about it later. We all have our moments!
Your date will feel comfortable enough with you by the end of an evening out that they'll want to attempt another meeting the next day. Don't be afraid to have a few drinks and enjoy this experience!
Try a Food Truck
Rather than having an average dinner and movie date, suggest something fun. Many cities have food trucks that offer unique bites to eat. Food trucks are popular, especially with the younger crowd, so you'll find plenty of people there for a good time too.
Better still, a food truck is cheap and an excellent way to see what kind of food your date likes. If you're obsessed with the same food truck, it's a great bonding experience; if they hate it and you love it, you get to make fun of them over a shared meal. It's perfect!
Sign up for a Cooking Lesson
A cooking lesson is one of the ideal online first-date ideas. It's a good idea to take a cooking lesson if you're planning to spend time with someone who loves to cook and wants to impress them. You'll be able to talk about recipes and food and feel what your date likes and dislikes.
You don't have to be a chef or even want to cook elaborate meals. Picking up a few simple skills will help you bond over something everyone can relate to.
Volunteer
Volunteering is a great way to meet people and help the community at the same time. Find an organization that shares your interests, whether it's an animal rescue or feeding the homeless, and spend an afternoon doing something meaningful together.
There are so many volunteer opportunities out there. You can pick one that fits your personality. Playing with animals at the dog park or petting zoo is probably best with the animal lover in mind. If you're more of a nature buff, consider picking up trash at the local park or hiking trail. Or maybe you want to be more hands-on and volunteer at a soup kitchen or local shelter? Volunteering is a great way to get to know someone and do some good for your community.
Get Dessert
Going out for dinner is probably not the best idea for a first date because there is too much pressure on both parties to make a good conversation for an extended time. Having dessert only can be a good compromise that takes some of that pressure off and lets you focus on eating delicious sweets in front of each other instead.
Go Ax Throwing
You can also give each other a try at ax throwing. Ax throwing is a great first-date activity. It's an adrenaline-pumping, new experience that will keep you and your date on your toes. Plus, it's something you can bond over after the date by comparing how well you two did.
It's an enjoyable activity that requires minimal skill and will give you something interesting to talk about. Make sure to give each other some pointers along the way to come out on top!
Go Thrift Shopping
You may not think thrift shopping would be one of the good ideas for first dates, but it's pretty perfect! Thrifting is a great way to shake things up while still being able to talk and get to know each other. You can find cool stuff and laugh about some ridiculous stuff people try to sell. Bonus points if you find some clothes for your date at the same time.
It's also a cheap date, which means that if you two don't click, you haven't spent too much money or time on someone you're not compatible with. If things go well, take the party back to your place for wine and board games.
Check out a Carnival or Amusement Park
There's something about being around big crowds that makes people more comfortable — and it can make for a great conversation starter. Carnivals, amusement parks, and theme parks serve a dual purpose for couples. For one thing, they allow for a little friendly competition between the two of you. But more importantly, these places serve as a safe place to get to know each other better. You're not just trying to impress them; you want to get fun out of your date.
Go Hiking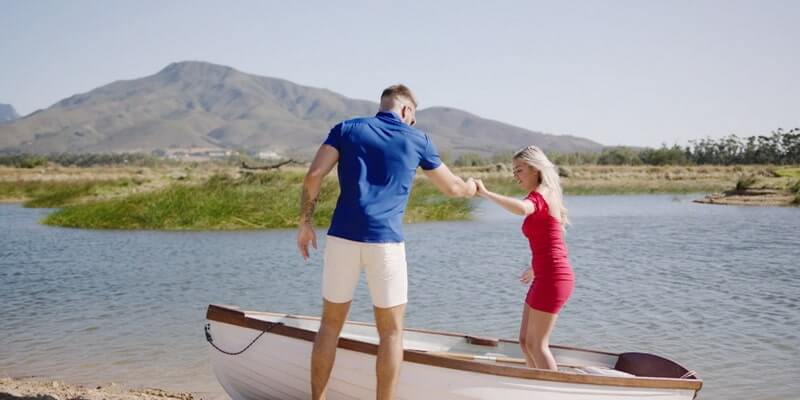 When it comes to good ideas for first dates, here's a concept most people don't think of – taking your date for a hike. It is a great way to get your heart rate up while still being able to talk and learn about each other. If you live near a good hiking trail, it's a fantastic place to go. Not only is it free, but the scenery around you will be beautiful.
Hiking is an excellent way to see how fit your date is and how they handle some mild physical activity. It's a great first date because it lets you see how they interact with nature and whether they like being active or not. Keep in mind that this idea is best for people who live in areas with decent hiking trails nearby (or if you're going on vacation).
Just make sure your hiking partner is up for the challenge before you go — unless you want to be stuck carrying all the gear by yourself!
Get SPA Treatment
First dates can be nerve-racking. But spas are an ideal first-date destination because they create a relaxed, intimate atmosphere. You can chat and hang out at a spa, and there's less pressure for conversation than on a dinner date. If you're nervous about talking with your date, let the sound of soft music and the feel of scented lotion relax you. After your treatment, head to a local café and talk about your favorite parts of the day.
Watch a Movie in Your Backyard
You don't have to spend a lot of money on this date idea, but it does require some planning. Buy your tickets ahead of time and decide what snacks you'll bring. If you live in an area that gets dark early, even better, Fall is the perfect time for this kind of date night!
Final Thoughts on First Date Ideas
A first date is an opportunity to get to know someone better and maybe even have a little fun. But it's also a nerve-wracking experience for many people.
The good news is that there are plenty of unique, interesting first-date ideas for every kind of person — from the hopelessly romantic to the outdoorsy thrill seeker. They run the gamut from super casual to ultra-romantic.
Although you can't control chemistry or a person's life experiences, there are effective ways to screen out duds with a different agenda. Take the time to choose the right setting with online dating girls, and you'll increase the odds of getting a second date.
The key thing to remember is that conversation is critical on your first date. If your date feels good talking to you, that's all that matters. Remain positive and avoid negative topics, as no one wants to hear about them on a first date. Remember these tips, and your next first date will go great!