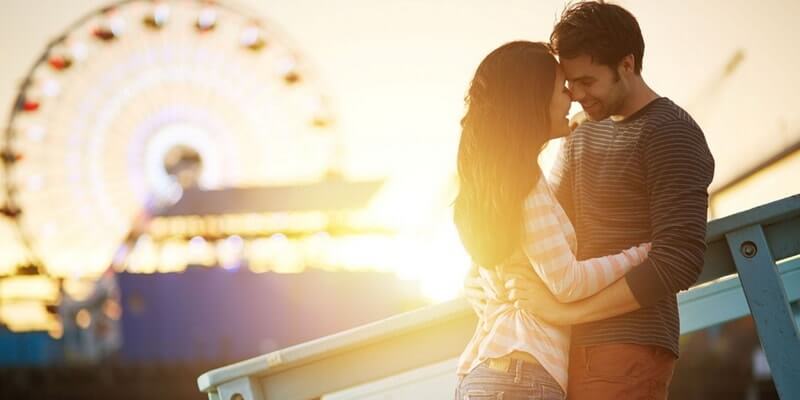 There's a list of rules you should follow on your first date: be punctual, make sure you look neat and don't forget to pay her compliments. You should also be polite and never forget about the first signs of attention a gallant man is to demonstrate to his potential partner: hold her hand if it's uncomfortable to walk, help her with the coat, and never forget to open doors in front of her.
Nevertheless, all these things are basics. There's a ton of fun things to do on a first date in 2021, and we're ready to share a piece of advice. So, check out the following ideas and don't forget to wear a smile in addition to your overall look.
The Simplest & the Most Memorable Fun Date Ideas in 2021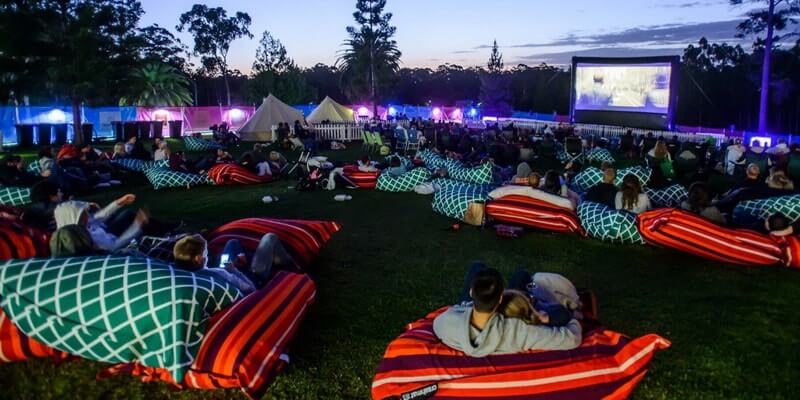 First dates almost always pull the rug out from under you. It's hard to concentrate on constant communication because you know nothing about a person and have to do some investigation before being brave enough to step into more meaningful socialization, friendship, or lovemaking. We've got a list of ideas for those who have no experience in communication with people beyond the bounds of the social networks on the internet.
Get to an Open-Air Cinema
This is oh, so retro and charming. A regular cinema is not the best idea for the first date: the sound will prevent you from the meaningful communication, and the number of people close to you will not let you concentrate on your potential partner.
A cinema situated outdoors is so different. It can be a drive-in movie theatre or a cute cinema where you can fetch your booze and snacks or a cozy cinema on a rooftop where you can share a warm blanket and drink some herbal tea while watching a retro movie from your childhood. It's one of the most romantic, conventional, and, at the same time, convenient ways to spend the first date.
Visit an Amusement Park
If you're brave and have enough time to find the most appropriate solution, try hard to get to one of the old amusement parks in the neighborhood. It's bizarre and unpredictable. It will leave pleasant memories, even if your relationship will not turn into something meaningful. It's a beautiful place where you can distract your attention while eating cotton candy and having fun at one of the local entertainments or attractions.
Fun Dates to Try for the First Time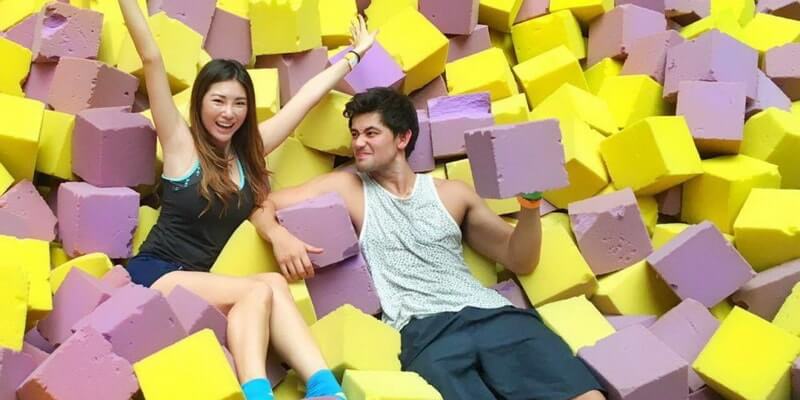 Your first date fun ideas in 2021 should include the following:
Cafes with board games (and hookahs, if your potential partner is interested in things like this). Pick out a pleasant and cozy place where you can enjoy snacks, strong coffee, or a glass of excellent wine while playing board games together. Boardgame cafes are perfect solutions for those who come with their friends. If you are shy, as well as your potential partner, you can arrange a date together with your friends in a board game café. The neutral atmosphere will do a lot of good to your bond.
Trampoline parks. These are the best places that will help you behave like kids and demonstrate your mutual emotions. Just make sure your partner is prepared and wears some comfortable clothing. Don't hesitate to tell your first-date partner at least about a part of your ideas because each of you should feel comfortable and relaxed in this partially awkward situation.
Fun Things to Do on a Date in 2021: Adventurous Ideas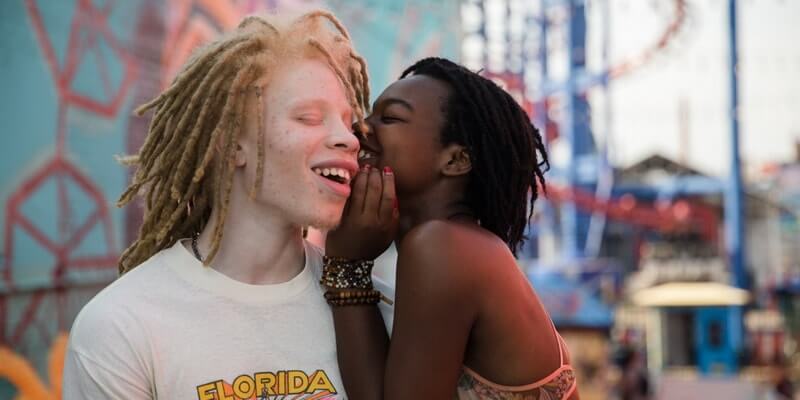 Cute date ideas in 2021 are not flawless for all people. If you know that your potential partner is fond of extreme sports or unconventional ways to spend time, check out the following ideas:
A quest room or a scavenger hunt event. It may be strange and even creepy at times, depending on the atmosphere and on the location. Nevertheless, it's perfect for those who feel tired of regular flowers, cafes, bars, and luxurious restaurants. It's one of the weirdest, but most straightforward ways to get involved in a thoughtful conversation because you will be united by one aim. A scavenger hunt will help you find out and test your common ground.
A picnic. Yes, it might seem too simple for the first date, especially if you opt to surprise your partner. But what if you arrange a picnic on top of a hill or in an abandoned ancient building somewhere deep in the woods or the country? Check out the map of the local area and try to find places of attraction. Ask the local hikers about the most unusual and beautiful places in the proximity to your city or town. Grab a bottle of good wine or a thermos full of hot tea with fruit and some sandwiches. Take your potential partner on tour to the nearest landmarks.
Date Fun Anywhere No Matter Where You Are
Any online dating website will prove that a list of ideas for the first date is always longer than you might think. Even if you're a citizen of a tiny settlement, you still have a chance to find something amusing. Every town and also every country have a peculiar place to visit. It may be a local historical or geographical museum (by the way, quite a lot of them are situated at local schools), unusual memorials at the local cemetery (it depends, but quite a lot of small settlements all over the world have history to share), and abandoned buildings belonging to the people of the past.
Do some homework and devote your time to search the net for the unusual and beautiful places in your area where you can spend your time together and talk about it.
Cheap & Fun Things to Do on a First Date in 2021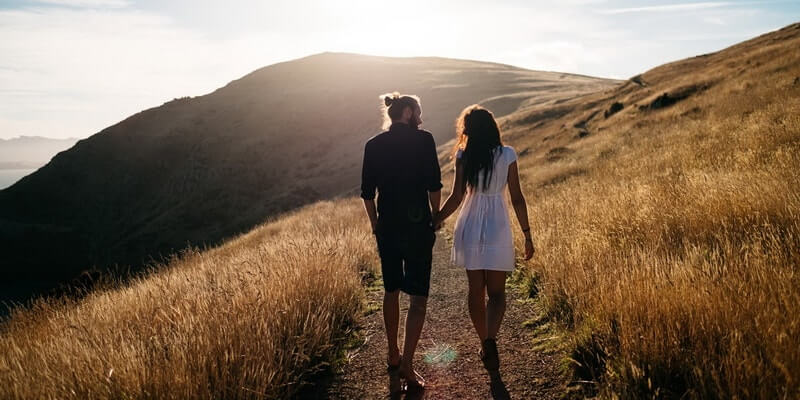 What are some fun first date ideas that will not cost you a fortune and help you enjoy your time while having a warm conversation with your potential partner? Try the following variants:
Have a walk with your dogs together if both of you are fond of dogs. A walk like this will be a perfect conversation starter, and you'll always have a chance to talk about something else while holding your dear animals on a leash.
A regular walk. Just make sure you bring some coffee and snacks convenient to eat on the go. Get to one of the local parks, grab a bite to eat, and don't forget to get a blanket in case if it gets cold. You can have a nice walk in the woods or drive your potential partner to the seaside for a glass of champagne ad a sweet conversation about your possible future. It's free, and it will only cost you a bottle of champagne and some snacks, which is incomparable to the restaurants.
Fun First Dates: More Fun Things to Do on a Date in 2021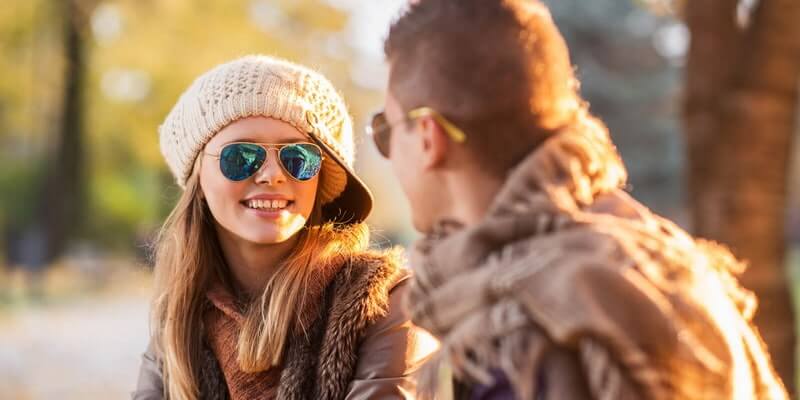 Here are more fun first date ideas to try in 2021:
Spend one of your fun first dates while playing crazy golf. Find a place where you can get a couple of beers and don't forget to bring a couple of friends to make the situation more relaxed. A situation like this provokes conversations and gives a start to a lot of conversation topics.
Fun dates can imply spooky stuff. If both of you feel a bit weird and non-conventional, have a walk to the local haunted house and don't forget to grab a camera. If you live in a big city, take your time and pick out a ridiculous tout to a haunted house or experience thrilling emotions in a so-called panic room, where both of you can enjoy the feeling of fear with a secure sense that nothing will harm you.
Date fun anywhere and don't forget that a first date should be elegant: don't be late, don't keep silent, and never forget to listen to your interlocutor.
Fun First Date Ideas: TOP 2021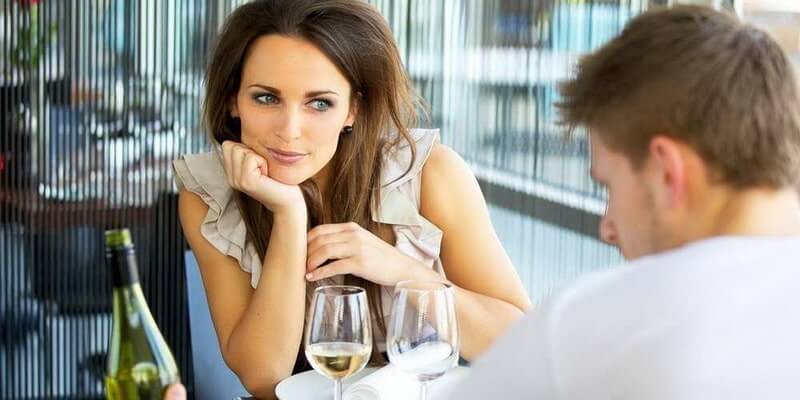 Set your potential relationship off in the most appropriate way with the best first date ideas suggested by the users of the internet and experienced users of online matchmaking platforms. Even if it's only about the one-night stand, you can still make your date more memorable and pleasant.
Any European, Asian, or Ukraine dating service will help you out with the choice of a partner by means of the thought-out catalog systems. You'll easily get a woman from any corner of the world in line with your religious, cultural, and professional expectations. But what is the next step? What are the most appropriate ways of getting together for the first face-to-face communication?
If you're interested in the development of a meaningful relationship, the first date planning is getting even more awkward. There's nothing wrong with a typical conversation with a cup of coffee or a nice light dinner. But what if you're among those lucky men who managed to get a partner with a very uncommon personality and attitude to life? What are the best out-of-the-box ideas destined to make you closer without spoiling the whole situation?
Start with the following steps:
Don't panic;
Don't overestimate or underestimate your abilities;
Do your best to find out as much about your potential partner as it is possible.
Online interaction is one of the most effortless and straightforward ways of interaction for shy people. Ask questions to find out more about hobbies, favorite foods, common ways of spending free time, and anything a person might fancy. This will help you define what to do next.
Be careful about creative first date ideas, and don't try to show off just to produce an impression. Aim to have a good time together without ignoring each other's needs.
Essential First Date Ideas for Anyone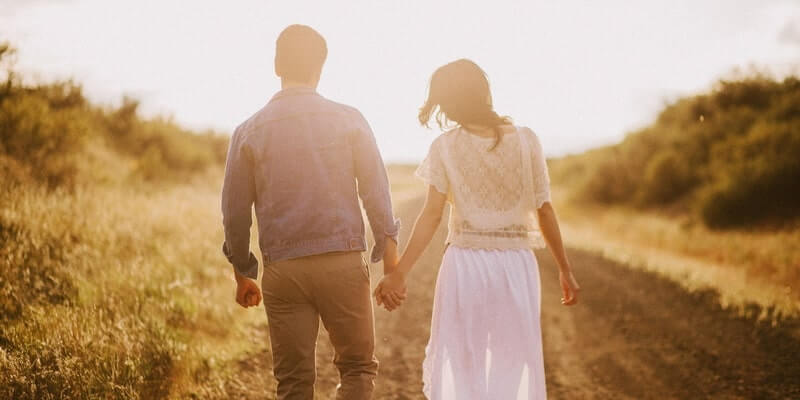 Let's start with the most basic and conventional ways of spending time. Remember that your first date should concentrate on the sincere and thoughtful conversation. Nothing should prevent you from feeling each other's chemistry.
Take a walk. If you're not experienced in dating, stick to the simplest ideas because sometimes they turn out to be the best ones. Plan a short walk after a visit to a local café or coffee shop. Make sure it's not too cold, and don't forget to grab a small fleece blanket or a scarf in case if it gets chilly.
Get to the museum. A museum or an art gallery becomes a perfect environment for people who feel uncomfortable about the awkward silence. If it feels like you have nothing to discuss, you can easily change the subject of conversation and pay attention to one of the local masterpieces and discuss it. Even if you find a work of art looking strange, it can still be a nice topic for discussion and lots of laughs.
Visit a farmer's market and get home to cook something. If you're good at cooking, there's nothing wrong if you decide to spend a cozy evening within your living space. Do your best to stay away from the awkward moments that might seem seductive and too intimate. Arrange everything in a friendly atmosphere. Make it clear that you're not planning sex. Of course, you can grab a bottle of wine to taste while cooking together. Who knows where the whole thing will lead to.
These are the most basic ways of dating if you are a stay-at-home person who feels uneasy about getting around and visiting new places while getting in touch with people you've never seen before. If you're a more open-minded personality, even the absence of creative vibes will not prevent you from the following fun first date ideas at night.
Fun First Date Ideas: Get a Bit More Ballsy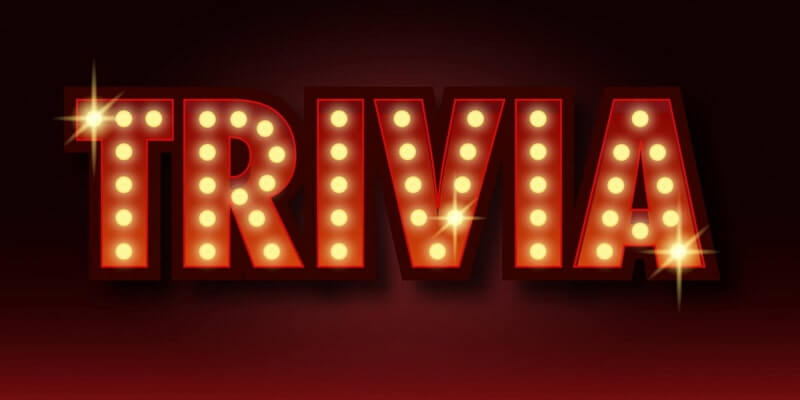 Dating online has turned the communication in the web into a regular matchmaking tool. Nevertheless, dating face to face for the first time in your life can be troublesome. We are ready to provide you with some after dawn activities. Can your first date at night be innocent and exciting at the same time? Let's see…
Fun first date ideas at night or in the daytime demand a bit of activity from your side. If you enjoy going out from time to time and spending time in a more active way, these ideas will help to bail your date out.
Give a go to the trivia night. If your potential partner seems to be intelligent and well-read, it's highly probable that you won't have trouble arranging an uncommon date in one of the local pubs or bars where a trivia event is held. Both of you will enjoy the spirit of competitiveness while having a good time laughing and tasting cocktails. A trivia night can be a real win for the first date!
Spend a night in an escape room. This kind of entertainment has become popular among people of all ages and nationalities. It's a chance not only to have a good conversation in a distracting atmosphere but to check whether you have chances to deal with the simplest tasks together. Searching for the clues together means a lot of teamwork, and the way you arrange your teamwork will help you understand whether you have chances for potential communication or not.
Try hiking. It's one of the best choices of a date for active people fond of sports and nature. Just don't forget about some details: make sure you have enough food and water in case if it's a spontaneous choice of a track; find out about the eating preferences of your potential partner (what if she's vegan? – you'll have to accept her choice); wear something comfortable and warm; don't forget about the basic set of medicines in case if an emergency case happens. A hiking tour will help you find out more about each other's fitness skills and the spontaneity level. Besides, you'll have a lot of time to spend on conversations.
First Date Idea 2021: Primitive but Effective
Do you know what the best first date idea that always works is? Go skating! Even in the summer, the majority of modern cities have several skating rinks, and most people have nothing against spending an enjoyable time on ice once in a while.
It doesn't matter whether you can skate or not – make it a fun skating lesson for both of you!
You will not have to buy skates – you'll only need to pay for the rent and enjoy!
This way of spending time can turn even the most embarrassing situations into memorable moments you'll still remember over the years.
Stepping on ice will help both of you forget about numerous life problems and concentrate on each other instead. It will make you feel like kids again. If both of you are experienced skaters, this first date will make you feel graceful, romantic, and athletic at the same time. Skating is a dance presented in a different way. Enjoy the ripping sound of the eyes under your feet while holding each other in your hands.
Fun First Date Ideas for the Reserved People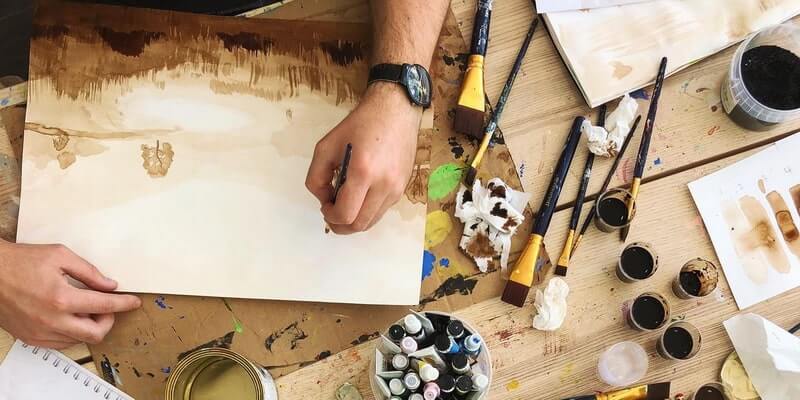 Online dating girls can be too shy to break the ice. If both of you turn out to be reserved personalities unwilling to leave their comfort zone from the psychological point of view, you should try the following ways of spending time:
Visit an art class. You shouldn't be a gifted artist to draw and enjoy the process. One of the best ways of getting maximum pleasure from it is to visit one of the local art schools where you can have a lesson that will not cost you a fortune but still provide you with knowledge and experience you'll never find anywhere else. Besides, you'll get a chance to reveal your creativity. Most therapists and clinical sexologists advise art classes as effective therapy.
Try a book reading event. It's a nice pick among the cute first date ideas for people who find intelligence attractive. An event like this will help you find out more about the intellectual component of your potential partner. If you turn out to be on the same wave, you'll be able to talk hours about your favorite books, characters, and writers you fancy. It will help you reveal each other's life preferences and demonstrate the insides of your personalities, forgetting about the way both of you look from the outside. It's one of the best options for devoted Christians and for anyone looking for a meaningful relationship.
Get to the beach. Unfortunately, this option is not accessible to everyone. Nevertheless, if you still have access to the beach, don't regard this place as something trivial and bland, especially if you live not far from the sea. It's a source of natural energy, incredible smells, and a meditative atmosphere.
Regardless of how reserved a person is, there's always a chance to find the right approach. Your potential partner has already developed a healthy relationship to remote communication and acquired enough courage for new online acquaintances. When one is open for interaction, there's always at least one appropriate solution for the fun first date.
Simple First Date Ideas: Food & Drinks Are Served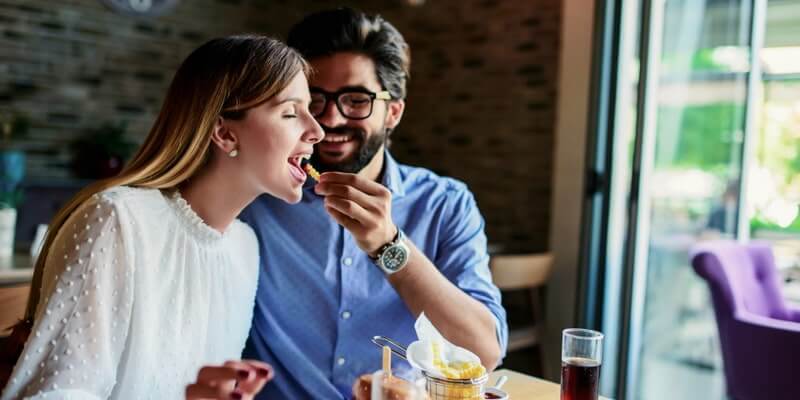 There's a very simple but effective first date idea – a regular picnic in the park or on the beach. Just make sure you stick to the following rules:
Be careful about the weather, and don't forget to check the weather forecast in the morning so that precipitation or temperature will not spoil the romance.
Make sure you pick out the right foods. It should be something you can easily put in your mouth without making your hands and face dirty. Grab some fruit, cheese, tiny snacks, vegetables, and crackers.
If none of you is against alcohol, grab a bottle of wine, but don't forget about regular juice or water just in case.
Don't arrange a picnic in the woods – a date like this should be held not too far from public spaces so that your partner feels safe and comfortable.
Prepare a couple of blankets or warm clothes to hide away from the cold.
If it is possible, choose regular ceramic and glass dishes and wine glasses to make your picnic look fancier.
Of course, you can always choose a luxurious restaurant for your first date, which is also a nice idea. Nevertheless, a properly arranged picnic is a chance to produce a positive impression on your potential partner and demonstrate your thoughtfulness and caring attitude.
Funny First Date Ideas: Hunting for Desserts
One of the most unusual first date ideas for those who have a sweet tooth is visiting different cafes in your place to find out the tastiest dessert in your area. Big cities often offer cupcake tours or dessert sampling tours in the company of other people. If you do regular sports and stick to healthy eating habits, one date filled with desserts will not spoil your lifestyle. It's a win-win solution, because:
A tour like this is a nice conversation starter – there's always something to discuss and compare with your previous experiences.
A tour in a company of the other people will help shy and reserved people relax and get more talkative and open for conversation.
In most cases, sweets change our mood for the better, thus making us eager to get in positive contact with people.
Plan the second date at the gym so that both of you could get rid of the consumed calories. You'll be surprised to see that doing sports together with a partner can be very amusing. There are many exercises that can be performed in a couple. Isn't it a nice idea for a date?
First Date Ideas for Perfectionists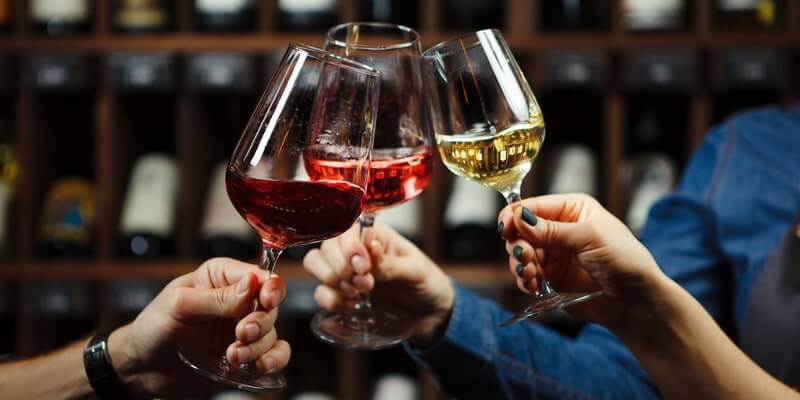 Dating when you're a perfectionist is a daunting task because you never know what your partner is into. However, modern matchmaking platforms offer a wide range of websites, helping you find a partner in line with your lifestyle and your beliefs in what is right for you.
It might probably be awkward to you, but you should stop trying to control everything, as well as to overestimate your potential partner. No one is born perfect, and no one should be entirely in line with your expectations.
To make sure everything will go the way you want it to, invest your time and patience in your interlocutor to find out about your mutual preferences and taste for perfectionism. Both of you should understand what has made you like this.
The most comfortable and amusing first date ideas for you will be:
A wine-tasting event. It's a possibility to share opinions and demonstrate your taste and knowledge. Wine is a lot more than an alcoholic beverage. It is often a very important part of the culture. Besides, wide will help you deal with the emotional tension and excessive nervousness, which is common for the majority of the perfectionists.
Afternoon hike to the woods. Choose a warm and sunny day and spend 3-4 hours hiking in the woods and cooking something delicious on fire. This way, you'll have a chance to minimize the contacts with the other people around and concentrate on your potential partner. Besides, the natural environment often promotes thoughtful conversations.
Get shopping for books. Every perfectionist regards his partner as an extension of himself. Shopping for books is one of the most straightforward ways of discussing your preferences, your attitude to life, and your interests.
If you're a perfectionist who has already been through an unsuccessful relationship, you know that it's frustrating to deal with some of the people's characteristics. You shouldn't rush in a relationship and accept anyone in your life just because society tells you it's inappropriate to live alone. Finding a like-minded partner with the same admirable attitude to life is possible. Simply be brave enough to circulate, socialize, and arrange dates with the intellectual undertone.
Simple First Date Ideas for Athletic Singles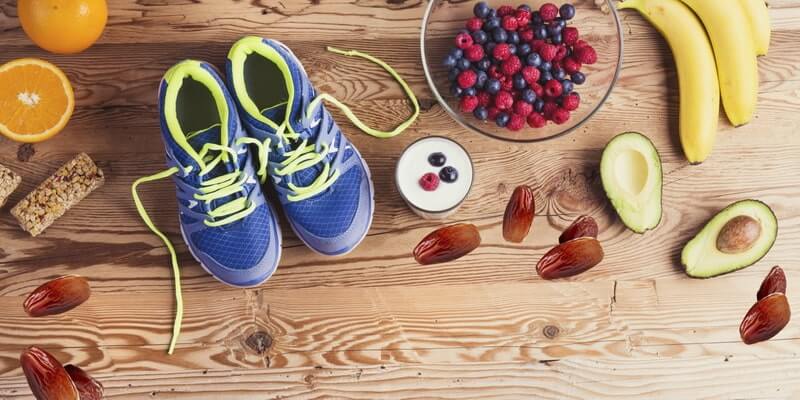 If you're far from creative thinking, looking for the most straightforward and healthy ways of spending time, the following simple first date ideas in 2021 will help you get away with it:
Jump in a trampoline park. Bouncing together in a trampoline park can be a very thrilling experience. You'll get closer to each other in many ways and share a ton of positive emotions. It's a sporty way of dealing with your free time and a convenient opportunity to have a look at each other's natural reactions.
Have a bicycle ride. This is probably the most trivial way of spending time for the very first time, but it's always enjoyable and healthy. If you want to take a ride a bit more unconventional, rent a tandem bicycle to try out whether you can work as a team from the very beginning.
Try arcade games. There's a ton of thematic bars and theme parks where you can try your hand in playing old-school arcade games. If you have nothing against alcohol, grab a couple of cocktails and indulge yourself in friendly communication with the atmosphere of the lighthearted childhood.
Go kayaking. If you do have access to water, kayaking, canoeing, or SUP surfing could be a nice idea. Just make sure your partner is physically prepared for entertainment like this.
Get to the amusement park. It's almost the same as with the trampoline center. Have a ride on a roller coaster if you're keen on speed and thrilling emotions. If you're not that brave, have a romantic ride on a Ferris wheel – this attraction has never been out of style. What about bump cars? They will help you feel like kids again and have an unconventional interaction from the very beginning of your relationship. If everything goes on fine, you'll remember your first date forever.
Run around the places you've never inspected before. If both of you turn out to be devoted runners, what could be better than sharing your passion while studying new areas of the place you live in? Getting to the gym together can also be very fruitful.
Yoga in the Park as One of the First Date Ideas
It will be a cool idea to get to the park or in a place where you can not only do sports but have a breath of fresh air. Put your comfortable sportswear and plan your yoga workout. Don't forget about the following:
Your partner should be prepared as well, so don't make your yoga first date a surprise – discuss the issue beforehand;
Through planning should also include an appropriate choice of yoga positions – try to stay away from the ones that will make both of you feel awkward.
Yoga with a partner in the open air will give you a possibility to find out more about the way you're ready to share energy with other people. Besides, it's an enjoyable way to relax without too much conversation. You'll have enough time for a chat afterward.
Shortlist of Unconventional First Date Ideas 2021
Have you ever been through dating with the Slavic women? Google for online dating Ukraine and get surprised at the number of adventurous ladies looking for unpredictable potential partners and uncommon courtship. Women of Russia and Ukraine are sick and tired of the conventional dating offered by the blinkered and shallow men of their country. They are searching for something memorable and creative.
We hope our shortlist of ideas for a first date will help you:
Join a cooking class;
Go volunteering;
Watch a sunrise or sunset;
Have breakfast together;
Get to an outside movie theatre and watch a retro film;
Have a little vacation on a train;
Buy tickets to a drag show;
Spend a day in the spa;
Get to a place with a gorgeous view;
Join a pottery class;
Visit a brewery;
Get to the flea market together;
Have a walk in a botanical garden;
Head to the planetarium;
Go rock climbing.
Fun First Date Ideas at Home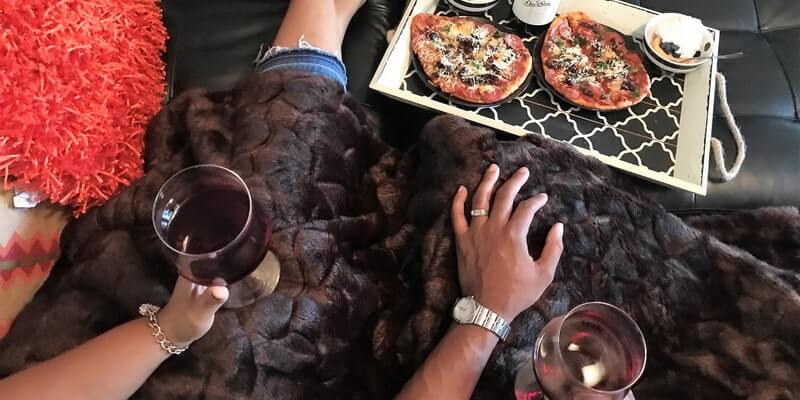 If you have nothing against spending time within your household, and if you're a hospitable person, it's high time for cozy get-togethers in your kitchen or in your living room. Stock up on wine and crackers and pass on to our recommendations:
Jigsaw puzzle. This uncomplicated activity will make your work as a team, thus making you psychologically closer to each other. It's one of the great first date ideas for nasty weather spoiling your plans. Make sure you have enough snacks at hand not to distract your attention with the rumbling of your stomach and unplanned cooking.
Binge-watch of a TV series or of a show. It will be a very enjoyable pastime if both of you are overloaded with professional duties and responsibilities. You'll need popcorn, ice cream, a lot of coke or beer, sweets, a sofa, and a couple of blankets.
Bake something together. Teamwork is always a positive pretext for a friendly conversation. Even if both of you are lame cooks, you'll still have fun. If you have access to your backyard, you can cook a barbecue or make delicious hot-dogs.
Arrange a romantic dinner with candles. It would be a perfect alternative to the restaurant. If you're bad at cooking, you can always order something from one of the local restaurants. Take your time to pick out a bottle of nice wine to warm up the atmosphere, and you'll win!
Watch a horror film. Find a download a classic thriller or horror film to get some chills all over your spine together. Don't forget to combine it with tasty snacks that will help you distract attention if the situation gets tense.
Romantic First Date Ideas in 2021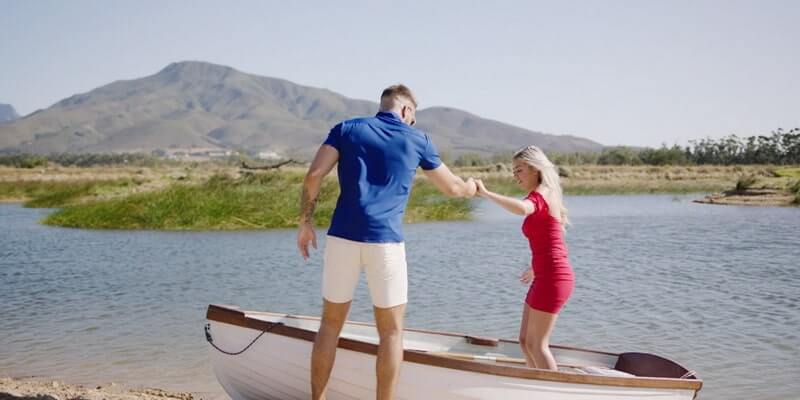 Rent a boat. This option is not a universal one, but if you do have access to water, a boat ride will save your data in any case. If you manage to combine it with a romantic dinner, it will be a win.
Ride a carriage. If you feel like your lady is full of unrealized childish dreams, it's time to drag her into a fairy tale and arrange a romantic ride in a carriage with a couple of graceful horses. It's also a perfect choice if you're planning to make a romantic proposal. Nevertheless, you should take something into consideration: make sure the horses don't get on the cobbles pavement. Otherwise, it will be an incredible shake-up you'll hardly be able to forget. Your route should be planned beforehand.
Have a picnic under the moonlight. It's one of the basic romantic first date ideas that might seem too conventional for you. Nevertheless, it's still one of the best options for those who have already spent sufficient time communicating on the phone and online. You already know the basics about each other, but the chemistry and the emotional aspect are still missing. A romantic conversation under the stars will help you get closer to the consequences you need.
Ride horses. A horse ride is a very spectacular way to date. However, you should find out about your partner's attitude to horses before you proceed with the arrangement of the date. Horses are in the list of the most popular phobias among people of all ages and genders.
Fly on a hot air balloon. It's not the cheapest way of spending free time, but it's definitely one of the most romantic options. If you plan it a surprise, make sure your partner visits the bathroom beforehand just to stay away from the confusing situations. A hot air balloon does not have a water closet on board. However, you'll manage to enjoy incredible views. Make sure your mobile phone and your camera are fully charged.
Funny First Date Ideas to Try in 2021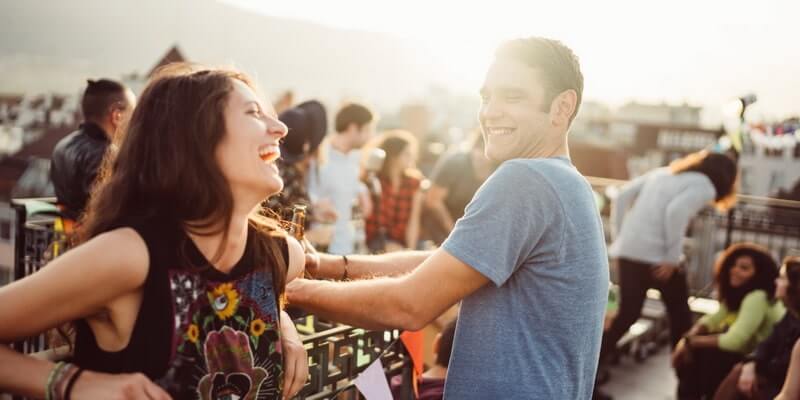 What about the weirdest and funny first date ideas? It all depends on your morality, religious aspect, and your background. Now we're ready to provide you with a bunch of ideas that will never do for anyone limited with certain religious or cultural values. If you're a devoted Christian or a thoughtful Muslim, stay away from the following tips. If you're an unconventional personality ready for challenges of all sort, you'll find these pieces of advice useful:
Cemetery. If both of you turn out to be unconventional personalities feeling calm when it comes to death and suffering, a meeting at the local cemetery can be an appealing solution. There's nothing bad in walking along the rows with the tombs. The point is that a place like this evokes a great number of thoughts and conversation topics if you're not a blinkered person. If you're not afraid of the dead, you've got more to catch in your future life. Let your partner know that you're not attached to your physical being.
Geek out. If both of you have nothing against modern technologies and video games, it's time to aim for a little bit of science. A meet-and-greet event with a bunch of game developers might be amusing for a lady interested in video games and upcoming gadgets and devices. An atmosphere like this feels soothing and comfortable for the majority of people at least partially interested in the world of modern technologies and digital development.
Animals and Insects. Get to know about the insect and bugs of all types at one of the big zoos in your area. You can also visit a regular zoo or an animal shelter. Just make sure your potential partner feels comfortable about watching the wild animals kept within the cages or locked in special living spaces, partially imitating their natural environment. If your partner is devoted vegan fighting for the rights of the animals, getting to the zoo or to the local animal shelter might be risky.
More First Date Ideas to Try in 2021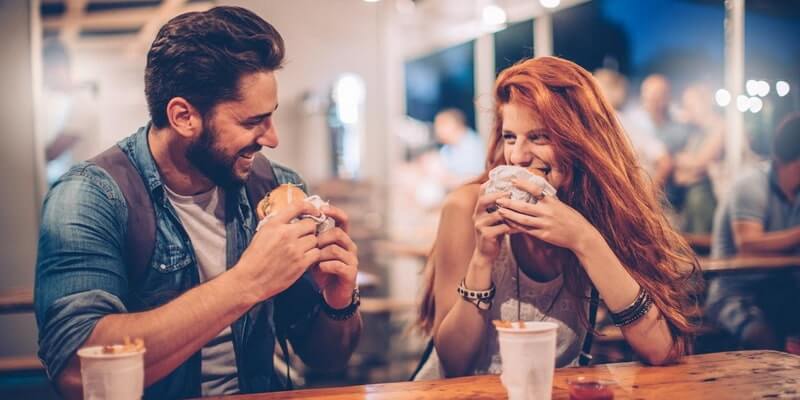 A properly arranged first date is essential for any successful marriage. Your aim is not to spoil the first impression, and your choice of a date should be the most neutral one. Make sure you spend it in a place where it's quiet enough to talk and find out more about each other.
A picnic. Choose a cozy place in the park or get for a walk in the forest to have a warm conversation with a glass of wine and a homemade sandwich. Make sure you have an extra blanket or a jumper for her if it's chilly.
A horse ride. It's romantic, but make sure you know how to ride or hire an instructor.
A wine tasting event. If she's not against a bit of drinking, it would be a nice choice for a nice talk in a relaxed atmosphere with like-minded people.
Fun Ideas for a First Date in 2021: Bottom Line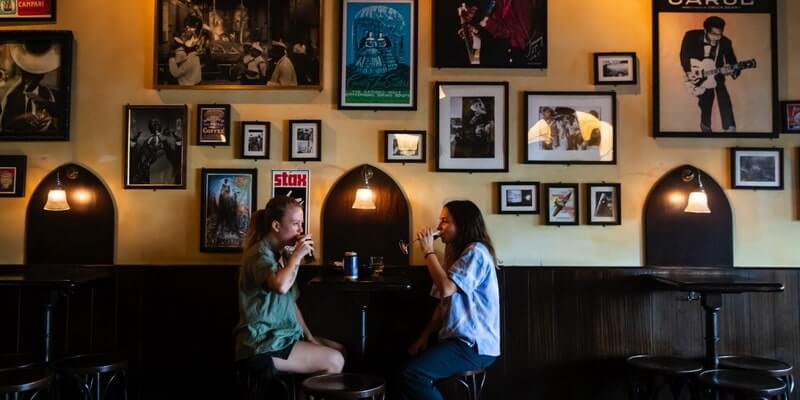 There's no need to stick to anything unpleasant when it comes to the first date fun ideas. Aim at finding a partner in line with your intellectual and psychological needs. You don't have to stick to anyone's limits and wishes when it comes to online interaction.
Of course, you should respect the feelings of the other people going online for the sake of matchmaking. Nevertheless, stick to the following rules while planning your fun ideas for a first date:
Don't be too pushy. Don't impose your ideas and needs on anyone. Your first date should be a compromise. It's the day that you should devote to the investigation of your partner's interests and behavior.
Don't show off too much. Make sure you don't demonstrate your financial position and your influence in the society if you have one. This way, you'll attract many scammers while making a bunch of decent and fair girls feel scared at the financial responsibilities they'll have to deal with.
Be straightforward. You should be polite while communicating with your potential partner for the first time. Nevertheless, you should be frank enough to stay away from the unpleasant disappointments in the future.
No remorse, no repent. It's just a date, and you should not regard it as a part of your fate. It's just a possibility to get in touch with a new person. This possibility is getting more advanced with the development of modern technologies.
Nevertheless, you still have to stay who you are because a regular first date after a period of online and phone communication is not a burden. Regard it as another experience no matter what you get in the end. Our fun first date ideas can simplify your planning, but they are powerless when it comes to your personal needs.
Be ready to speak out, share your real thoughts on your first date, and demonstrate the best qualities of the real you. Your fate is almost here – just make a bit of an effort to get closer to your dreams.