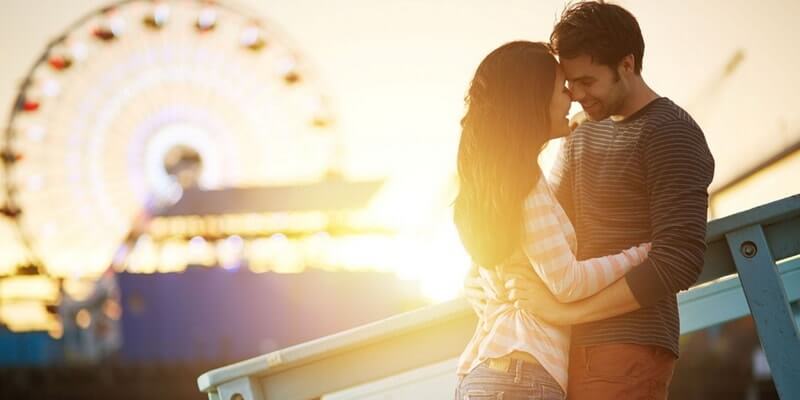 A first date is one of the most embarrassing life experiences in anyone's life. It's not bad – it just shows that you really care for a person you're going to date. It shows your sincerity and politeness. Don't get stressed out too much. We have several nice ideas to share.
Simply get to a museum
The environment of any museum is a great place to start a conversation. That's a great way to share your interests, ideas, and views on art. Make sure that the museum you choose has a café inside where you can have a cup of coffee and share your impressions.
Seek out for a themed trivia night in a local bar or pub
That's one of the simplest ideas for dating. Besides, this option has a lot more to suggest in addition to a standard cocktail conversation.
Arrange a date in a quest room
You'll have to find clues to escape together and this will be a nice and probably the quickest way to understand each other better. That's an incredible activity for a first date with women!
Hiking
Pack the food; get small tasty snacks and a bottle of nice wine. Make sure you have warm clothing with you and all the necessary equipment to protect yourself from the insects and to make a fire that will last all night long. If you're planning to stay the night in the woods or on the beach, you'll surely have to tell this to your partner. If you're planning a day out, you can act spontaneously.
Get to the theatre or attend a book reading event
Yep, that's perfect if both of you find intellectual abilities sexy. Just make sure your partner is culturally and spiritually enriched.
Bowling
A perfect place to break the ice and start a friendly conversation. Besides, it's a good way to teach your partner some techniques if you're an experienced player. If it's the first experience for both of you, it will be even funnier.
Visit a comedy show
Just grab a drink for an easier conversation and watch a live comedy show. You'll have a lot to talk about later.
One of the best first date ideas is to get to the beach
The only thing is that you have to arrange some activity there. Arrange a barbecue, a horse ride or a photo shoot. All girls will appreciate gestures like these.
Arrange a date on Sunrise or Sunset
Usually, dates like these provoke very deep conversations. You'll be able to get to know each other better.
Picnic
If you're out of ideas and there are no entertainments in the place where you live, you can simply arrange a picnic in the park with champagne, fruit, crackers, and cheese.