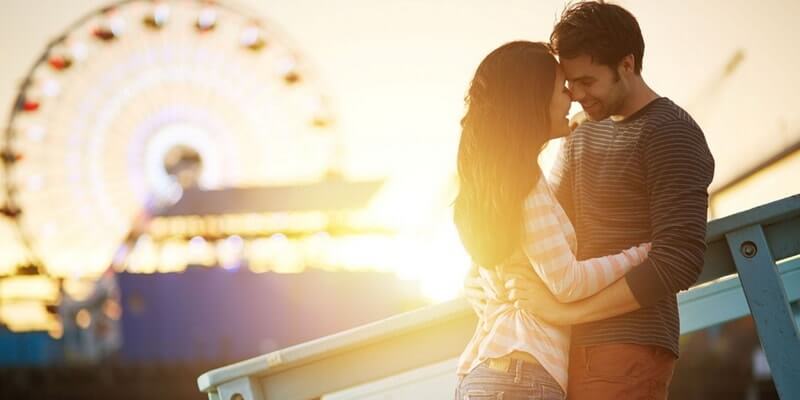 There's a list of rules you should follow on your first date: be punctual, make sure you look neat and don't forget to pay her compliments. You should also be polite and never forget about the first signs of attention a gallant man is to demonstrate to his potential partner: hold her hand if it's uncomfortable to walk, help her with the coat, and never forget to open doors in front of her.
Nevertheless, all these things are basics. There's a ton of fun things to do on a first date in 2019, and we're ready to share a piece of advice. So, check out the following ideas and don't forget to wear a smile in addition to your overall look.
The Simplest & the Most Memorable Fun Date Ideas in 2019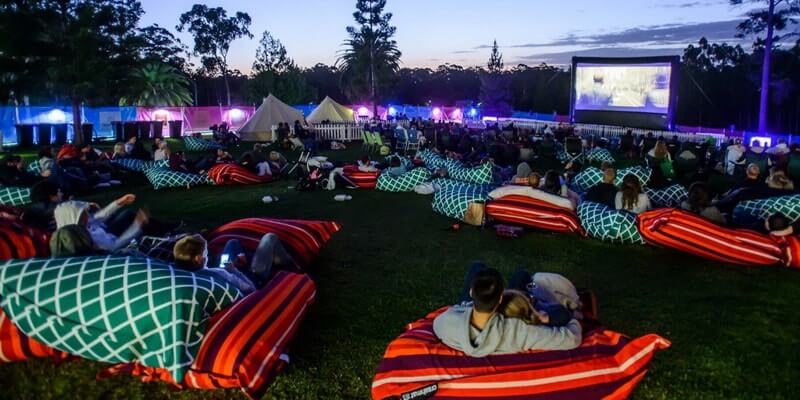 First dates almost always pull the rug out from under you. It's hard to concentrate on constant communication because you know nothing about a person and have to do some investigation before being brave enough to step into more meaningful socialization, friendship, or lovemaking. We've got a list of ideas for those who have no experience in communication with people beyond the bounds of the social networks on the internet.
Get to an Open-Air Cinema
This is oh, so retro and charming. A regular cinema is not the best idea for the first date: the sound will prevent you from the meaningful communication, and the number of people close to you will not let you concentrate on your potential partner.
A cinema situated outdoors is so different. It can be a drive-in movie theatre or a cute cinema where you can fetch your booze and snacks or a cozy cinema on a rooftop where you can share a warm blanket and drink some herbal tea while watching a retro movie from your childhood. It's one of the most romantic, conventional, and, at the same time, convenient ways to spend the first date.
Visit an Amusement Park
If you're brave and have enough time to find the most appropriate solution, try hard to get to one of the old amusement parks in the neighborhood. It's bizarre and unpredictable. It will leave pleasant memories, even if your relationship will not turn into something meaningful. It's a beautiful place where you can distract your attention while eating cotton candy and having fun at one of the local entertainments or attractions.
Fun Dates to Try for the First Time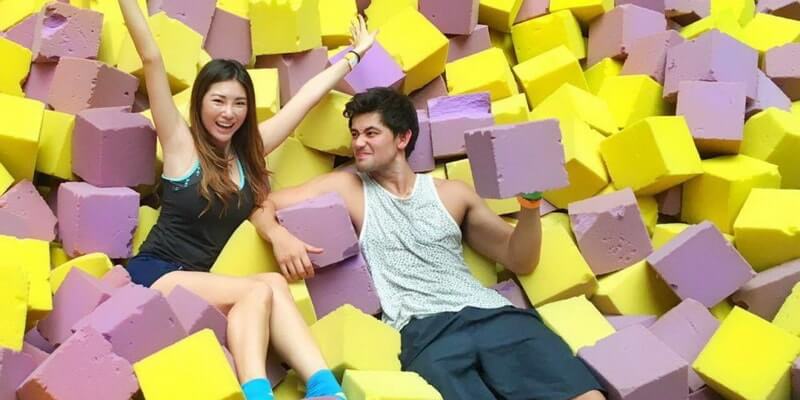 Your first date fun ideas in 2019 should include the following:
Cafes with board games (and hookahs, if your potential partner is interested in things like this). Pick out a pleasant and cozy place where you can enjoy snacks, strong coffee, or a glass of excellent wine while playing board games together. Boardgame cafes are perfect solutions for those who come with their friends. If you are shy, as well as your potential partner, you can arrange a date together with your friends in a board game café. The neutral atmosphere will do a lot of good to your bond.
Trampoline parks. These are the best places that will help you behave like kids and demonstrate your mutual emotions. Just make sure your partner is prepared and wears some comfortable clothing. Don't hesitate to tell your first-date partner at least about a part of your ideas because each of you should feel comfortable and relaxed in this partially awkward situation.
Fun Things to Do on a Date in 2019: Adventurous Ideas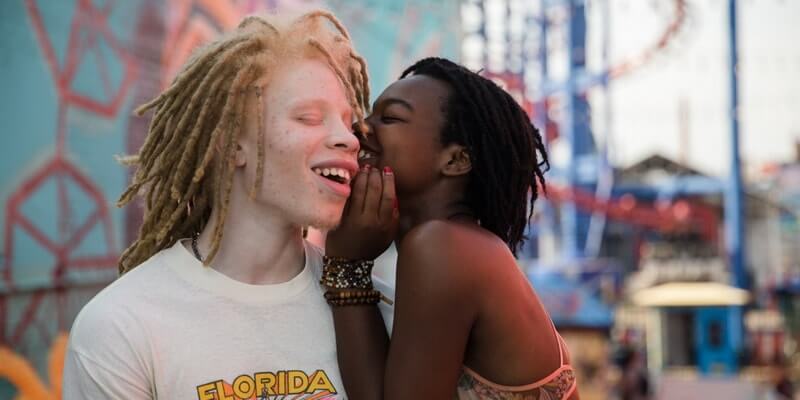 Cute date ideas in 2019 are not flawless for all people. If you know that your potential partner is fond of extreme sports or unconventional ways to spend time, check out the following ideas:
A quest room or a scavenger hunt event. It may be strange and even creepy at times, depending on the atmosphere and on the location. Nevertheless, it's perfect for those who feel tired of regular flowers, cafes, bars, and luxurious restaurants. It's one of the weirdest, but most straightforward ways to get involved in a thoughtful conversation because you will be united by one aim. A scavenger hunt will help you find out and test your common ground.
A picnic. Yes, it might seem too simple for the first date, especially if you opt to surprise your partner. But what if you arrange a picnic on top of a hill or in an abandoned ancient building somewhere deep in the woods or the country? Check out the map of the local area and try to find places of attraction. Ask the local hikers about the most unusual and beautiful places in the proximity to your city or town. Grab a bottle of good wine or a thermos full of hot tea with fruit and some sandwiches. Take your potential partner on tour to the nearest landmarks.
Date Fun Anywhere No Matter Where You Are
Any online dating website will prove that a list of ideas for the first date is always longer than you might think. Even if you're a citizen of a tiny settlement, you still have a chance to find something amusing. Every town and also every country have a peculiar place to visit. It may be a local historical or geographical museum (by the way, quite a lot of them are situated at local schools), unusual memorials at the local cemetery (it depends, but quite a lot of small settlements all over the world have history to share), and abandoned buildings belonging to the people of the past.
Do some homework and devote your time to search the net for the unusual and beautiful places in your area where you can spend your time together and talk about it.
Cheap & Fun Things to Do on a First Date in 2019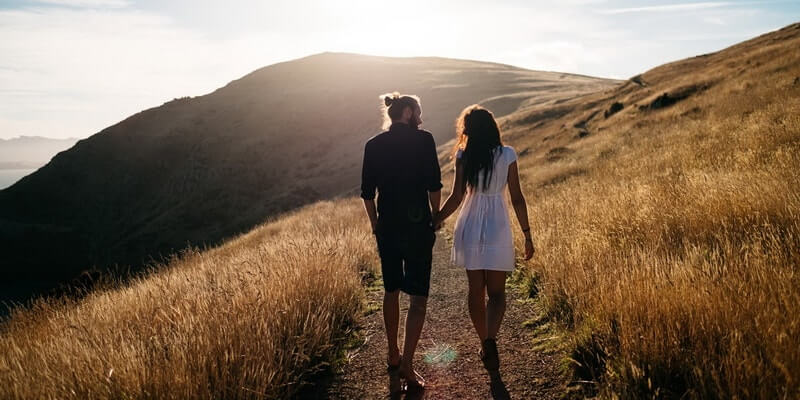 What are some fun first date ideas that will not cost you a fortune and help you enjoy your time while having a warm conversation with your potential partner? Try the following variants:
Have a walk with your dogs together if both of you are fond of dogs. A walk like this will be a perfect conversation starter, and you'll always have a chance to talk about something else while holding your dear animals on a leash.
A regular walk. Just make sure you bring some coffee and snacks convenient to eat on the go. Get to one of the local parks, grab a bite to eat, and don't forget to get a blanket in case if it gets cold. You can have a nice walk in the woods or drive your potential partner to the seaside for a glass of champagne ad a sweet conversation about your possible future. It's free, and it will only cost you a bottle of champagne and some snacks, which is incomparable to the restaurants.
Fun First Dates: More Fun Things to Do on a Date in 2019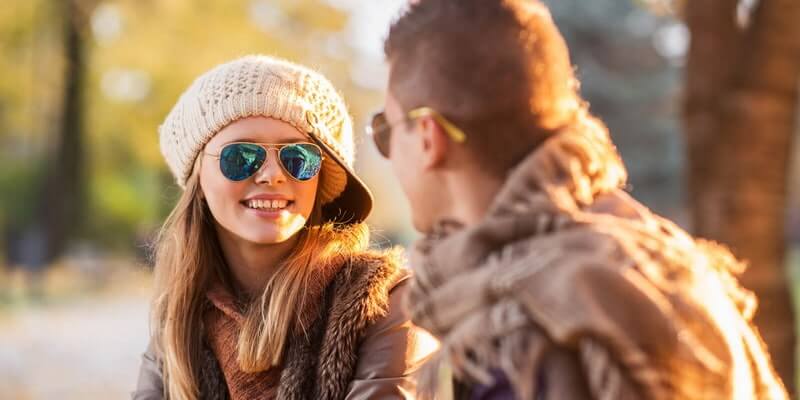 Here are more fun first date ideas to try in 2019:
Spend one of your fun first dates while playing crazy golf. Find a place where you can get a couple of beers and don't forget to bring a couple of friends to make the situation more relaxed. A situation like this provokes conversations and gives a start to a lot of conversation topics.
Fun dates can imply spooky stuff. If both of you feel a bit weird and non-conventional, have a walk to the local haunted house and don't forget to grab a camera. If you live in a big city, take your time and pick out a ridiculous tout to a haunted house or experience thrilling emotions in a so-called panic room, where both of you can enjoy the feeling of fear with a secure sense that nothing will harm you.
Date fun anywhere and don't forget that a first date should be elegant: don't be late, don't keep silent, and never forget to listen to your interlocutor.