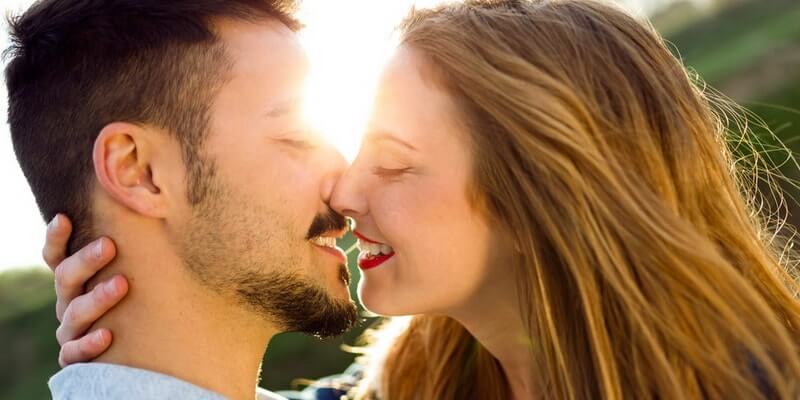 Should I kiss on the first date? Won't I produce the wrong impression on him? How will it affect our potential relationship?
Dates can be different. They may be very awkward when everything is a complete disaster. Sometimes everything goes on a way better than you could ever expect. A hopeful date surely can deserve the first kiss. Just remember that an unpredictable kiss can be very confusing in case if the other person is doing everything to get to know you better.
Some people are sure that it's inappropriate to kiss a person you don't know well enough. It may be not just confusing, but insulting. Probably, the best thing to do in this situation is to simply ask: "May I kiss you?" It's polite, it shows that you care about a person's feelings and it's extremely attractive to girls and women of all ages.
What does a first date kiss give you?
You get whether he respects you or not
If you kiss a man on a first date and he gives you a gentle kiss back in return without offering to continue the date in a local hotel, that's cool. A sensual kiss in return will show you that he cares for you as well as you care for him.
You leave him excited
Kissing a guy on the first date means leaving him excited for the second date. It will be especially touching if he likes you but looks too shy to kiss you first.
You realize how far can you go
However, you need to understand that when girls test the waters this way, they risk spoiling potentially good relationships with one thoughtless act. A peck on the cheek is normal and traditional. But going further on a first date can be risky.
You have no idea who he can kiss at present
You're trying to kiss a person you don't know much about. Make sure you're the only one he can kiss in the public.
You express yourself
When women kiss men on the first date they demonstrate their willingness to continue this relationship. Unfortunately, some men regard it as a hope for an early sex. This way your first kiss can spoil one of the most precious steps of relationship development.
Bottom Line
It's completely up to you whether you kiss on the first date or no. It's always a cute gesture, but if your potential partner is too sensitive and easily excited, you have perfect chances to spoil your relationships at the very start. However, if you really have mutual chemistry and you feel like you want to express it, you are free to do whatever you want.