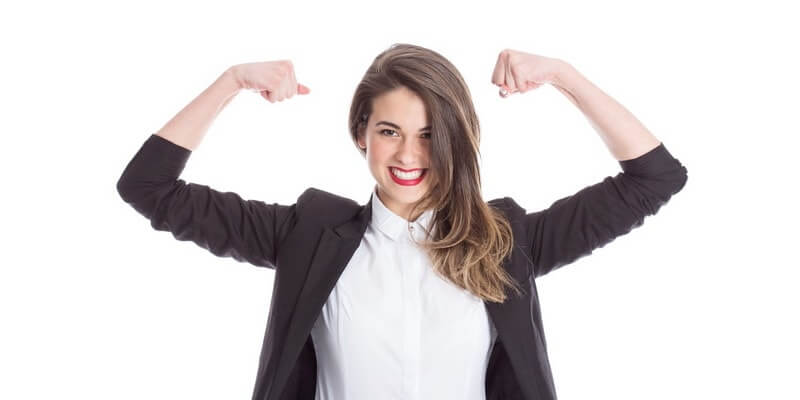 Sounds stereotypical. However, stereotypes should be confirmed by some preceding events. Let's try to be logical about it from the point of view of an intelligent Russian woman. So, what are Russian women like?
Depends on the Character
And background as well. Russian women have specific differences from women of other nationalities in matters of character. They want to be respected and listened to. They want sincere relationship. They need firm support in bringing up kids (and it's not just financial issue). Domination in relationships with Slavic women doesn't mean aggression. It's the ability to be powerful and respectful at the same time. It's not about being a bad boy. Russian women like decisive men ready to handle anything happening in a couple concerning financial and emotional life complications.
Historical Background & Genetics
It's genetically normal for a man to dominate. He's stronger, less emotional and more controlled. It's not selfishness or overall force. It's a dominant emotional interaction on a date, in bed and in a relationship in general.
Do Russian women like to be dominated? If you've read everything mentioned above, and got that domination has nothing in common with aggression, the answer is YES. Each woman wants to be led firmly and confidently by the hand. Russia experienced horrific events in the past. Women had to take care of their lives themselves, because men were busy fighting in wars and revolutions. Lack of men was evident. Modern Russian ladies have more chances for successful matchmaking and domination for them is one of the key points.
Bottom Line
Russian women like:
Decisive, morally strong men;
Protection from society's aggression as well as protection for their kids;
Confidence in their future;
Fidelity.
There's one certain thing you need to understand when you start dating a girl from Russia for further companionship or lovemaking. She's proud of herself and proud of being a woman. She detests cheating on her. If you're ready to speak out and if you're true to her, she will follow you everywhere. Domination among Russians is a matter of mutual respect.
One More Thing to Mention
Russian women are very patient. Sometimes they may even excuse infidelity. But what they would never bear is disrespect. When you make faults of your relationship known to the public, you lose trust and question of domination can never be regarded together with your future as a couple.