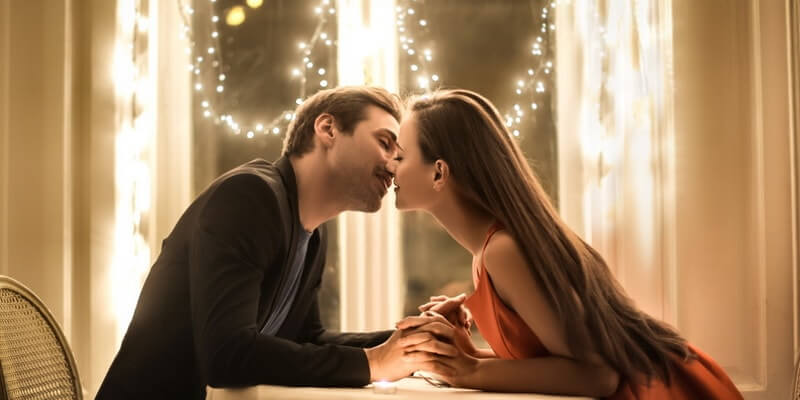 No. It's not about these lovey-dovey sugary things you're probably thinking about. Romance means showing the way you care for a person, and each woman needs a precise approach depending on her preferences and background. What are the best ways to find out what a woman wants on a spiritual level? How to romance your woman and not get too far? We'll help you out. Start with a short checklist of basic rules:
Don't get over the conversation and don't speak too much about yourself;
Learn to be a thoughtful, appealing listener and become a meaningful interlocutor;
Don't let yourself look the way you not really are – be polite but bold and never pretend;
These are the basics, but they certainly have nothing to deal with romance the way most people understand it. Let's analyze the situations and get through the necessary steps of rules on how to romance a woman properly.
All Women Need Romance in 2023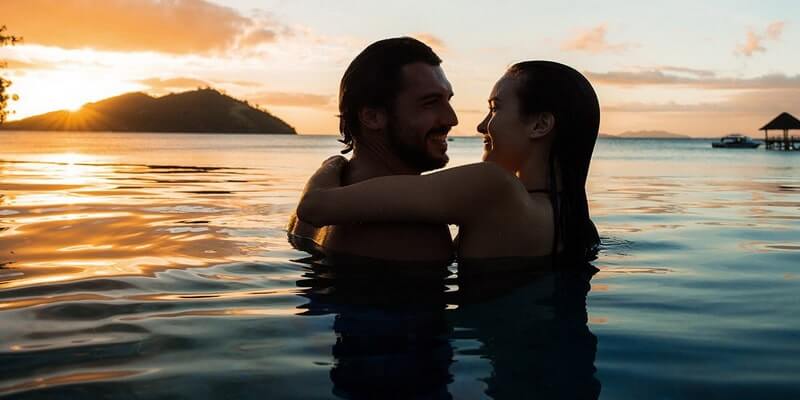 Slavic women, European ladies, humble Asians, and passionate Latino chicks want to be adored. Each woman needs it in her own way, and the first thing to do when it comes to the question of romancing is to become a good listener and a meaningful interlocutor. Thoughtful communication should become an essential part of your relationship. As soon as you learn to interact with each other face-to-face or remotely, you'll get a chance to understand what your lady is into in matters of mutual relationships.
Rule #1: Communication Is the Key
Communication will help you define your love language. Text her throughout the day, share feelings, ask for her opinion, and don't forget to say you're sorry if you say something wrong. Your communication experience, combined with attentiveness and patience, will help you understand how to choose proper words, intonations, and expressions. The following tips might come in handy:
Be honest and don't hesitate to speak out about what you feel. Remember that a relationship is always connected with controversial things and situations you'll have to resolve hand in hand. Show her you are open for communication and tenderness and romantic vibes won't keep you waiting.
Never forget to admire your woman's best qualities. Women want romance, and they enjoy it, even more, when you understand they have strengths. Do you find her tastes in music and literature? Discuss it. Are you proud of her looks and behaviour when it comes to meetings with your friends? Tell her you take great pride being with her.
Rule #2: Tolerance Is Important
Do girls like romantic guys? Yes, they do. Unfortunately, romance is not a universal thing for everyone. Your partner can be fond of champagne showers and parties with you. She can also be a football fanatic and a lover of beer. She can be keen on sports and a healthy lifestyle combined with universal love for humans and nature. Women are different, and each of them has her own understanding of romanticism. Girls love romance even if you feel like they don't. You have to take time to find out a personalized path to her heart.
Rule #3: Romance Is More than Flowers & Sweets
How to romance your woman? Forget about the sugary pretentious compliments and tons of lovey-dovey flattery. Sweet talks may be right in certain situations.
Nevertheless, real romance and affection should not be connected with false worship. Be sincere in all matters. If there's something you admire in your woman, tell her about it, but never lie about anything to produce impression if you opt for long years of happiness.
Learn to understand the language of love. Be very attentive to the ways she reacts to your words. If she asks you not to say something in a certain way, listen to her and never reject her wishes.
Don't forget about the dates even if you're already married or in a relationship. Arrange an unpredictable date without any specific reason. Grab a bunch of her favourite flowers or plan your date in a place both of you find unique for a reason. It may be a romantic hiking tour in the mountains or a cosy get-together at one of the local bars. Everything depends on the way your woman likes to spend time.
Don't take mutuality for granted – she deserves to feel special. When you are in a relationship for a significant time, you learn to live with the thought that your woman understands she's important to you. Don't be a cheap bastard and make an I-love-you call just because. She will appreciate you even more.
Imagination can be a very fruitful thing. If you don't have one, you do have the right to steal the unusual ideas from the internet. When women need romance, creativity can be the key.
Don't forget about the way you look. You have to take care of yourself regularly not to be a couch potato in the eyes of your woman. Do you notice her glancing at you several times in a row when you don't even talk to each other? Most likely, you look appealing to her. If you never experience the looks of admiration, it's high time to get to the gym or rethink your eating habits.
Don't forget to say you love her. Yes, she should know about your feelings all the time, so don't forget to remind her.
Kindness is vital. Be a thoughtful and considerate guy who knows how to be a gentleman.
Well manners are still important. Don't forget about the following cute things: always thank her for meals she cooks, help her put her jacket on, open and close the car door for her, and don't forget to stand up when she's leaving the table.
She's beautiful, and you know it. The more you remind her about it, the more efforts she puts into the 'maintenance'.
Plan mutual events. One week is only 168 hours. Both of you have things to do and seeing each other is sometimes troublesome. Arrange an evening with beer and your favourite TV series in bed. Feel the tub with hot soapy water, and don't forget about some nice music and cold champagne. Cook a pizza for her and devote an evening to simple communication about anything except problems.
Women need romance. Be a wise man and don't forget that each of you is responsible for a relationship. If you understand that your partner is trying hard to sustain your relationship and keep your life going positively, try to be romantic the way she wants it. It's not that much of an effort.
Dealing with a Romantic Woman in 2023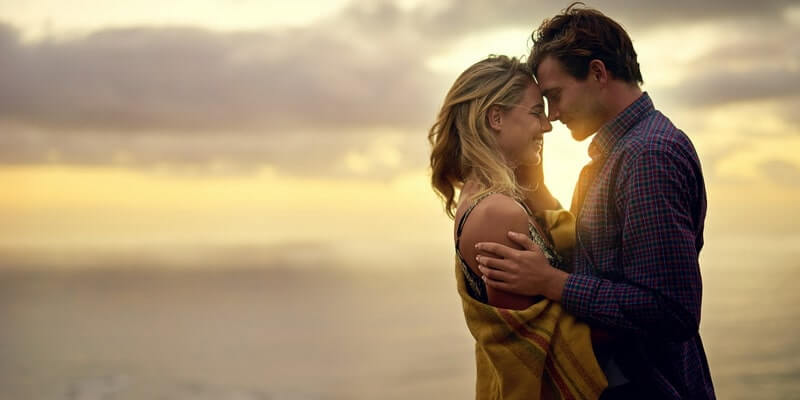 How to romance a woman in 2023? Well, there's not much difference from the methods of the past. Most women like romance. The trouble is that some of them have a different perception of it. What do romantic women need?
Romantic women love it when you are sincere. You should show off the best you. Both of you have drawbacks, but you should be skillful enough to show your strong sides. Are you good at performing music? Give her a guitar lesson or get to a concert classical music with her. Don't forget to combine it with a late dinner while sipping a glass of champagne.
Romancing a woman means being unpredictable. Send her unpredictable messages and don't forget to leave love notes in the pockets of her coats and jackets.
Romance for her is as important as reasonable communication, not only as romantic excitement. You should ask her about her everyday problems, but being romantic regardless of any stressful situation is even more important. Raise her spirits by ordering her a bunch of flowers or a bottle of her favorite wine right to the office so that she could understand that you remember about her even when both of you are busy dealing with professional duties.
Romance for women is not as important as care and attention. Moreover, romance and care are tightly connected for them. Never forget about your potential partner if she's come down with the flu or anything else. Send messages, leave voice notes, and call her whenever possible.
Being romantic is about being close to her. It's more than flowers, midnight dates, and sweets. Romance is about conversations and emotional connection. Are you willing to stay the night with her? Well, behave like a mom for a couple of days, and you'll finally get your chance.
Romantic Women Exist for a Reason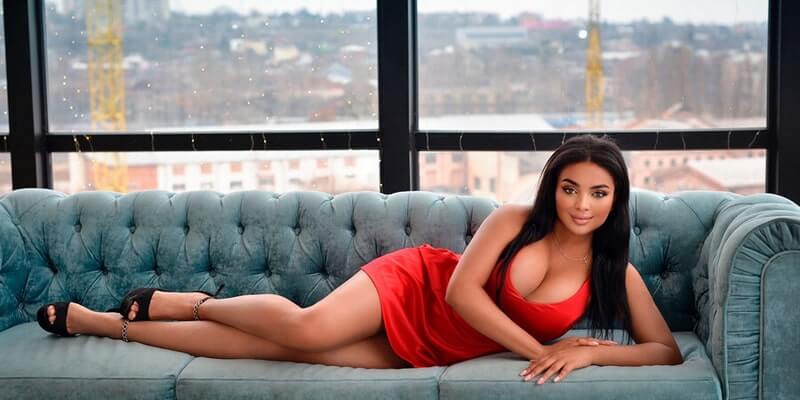 It's no secret that romance is often seen as a female genre. From the novels of Jane Austen to the latest Nicholas Sparks movie, women are overwhelmingly drawn to these tales of love and longing.
But why? Why is this love story associated with women so strongly? Romantic girls dating is still common for 2023.
Several theories offer possible explanations. Maybe, it's because women enjoy imagining themselves as heroines, or maybe they're just looking for an escape from everyday life to sink into their childhood fantasies. However, there's a key element to most of these theories that often goes unmentioned: women are drawn to romance because it validates them. Romantic women have been existing through the centuries.
The romantic validation of the heroine reinforces the heroine's sense of identity, and it offers the reader a sense of belonging and membership in society. These ideas aren't new: until the 1970s or so, romance was seen as a "women's extension" from other genres such as detective stories or science fiction. But after women began to push for greater equality in society, they also wanted more complex roles in literature—roles that were less pliable and more individualized. Romance novels offered just that kind of role: a strong woman who experiences a series of trials before finding love.
Where to find romantic love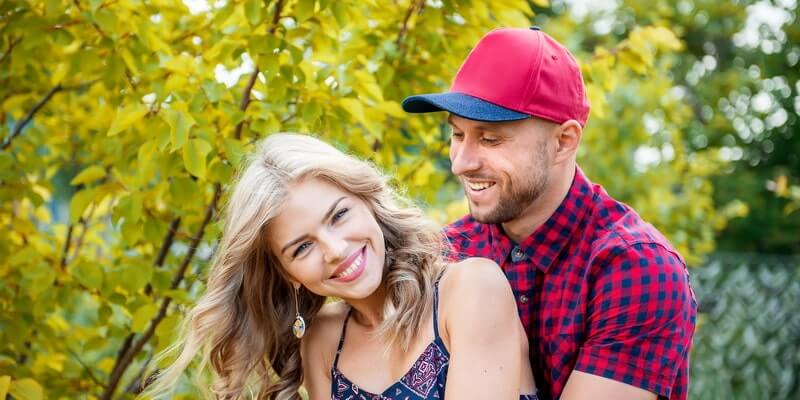 Most women love romance even if they don't show it. Where to find a sensitive and emotional lady? There are a lot of women looking for a handsome young man on our website. Most of them read romance novels and watch melodramas, so if you are interested in it, you will win their hearts for sure.
Be sincere and open. Don't pretend you are a nice guy, you shouldn't play your role. If you don't want to make romantic gestures for a girl, better find another lady who will provoke these natural feelings. It's very important to be in love for happy dating and heterosexual relationships.
Women love romance on our website, so you can read a poem for them or buy a virtual gift. Don't forget about small gestures, like compliments or wishing good morning.