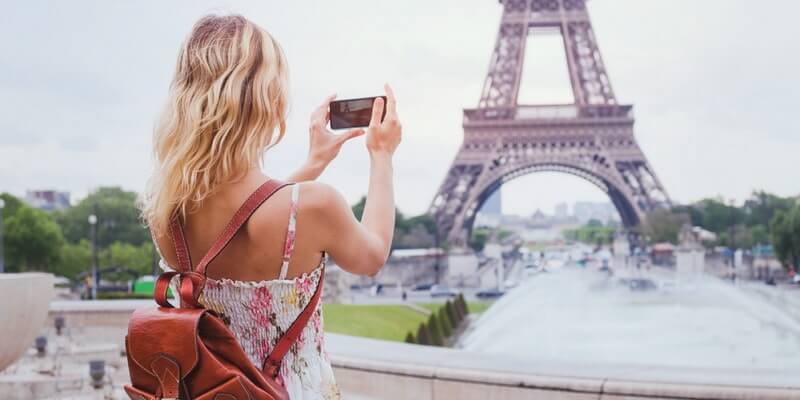 One of the coolest things in being single is a possibility to date with anyone you want without mutual responsibilities. You travel from one place to another, find new acquaintances, learn to express your feelings to travel girls of different characters and build up romance if you feel like you've got something in common. But how can you start at least a friendly conversation? Let's plunge into the problem
Don't Overthink It
Keep in mind that when you're dating someone for a short period of time, you have nothing to lose. You shouldn't be worried about potential rejects from girls who travel. You won't see them tomorrow and you won't have to work together in the future.
Start a Conversation
Finding a girl to date while traveling is easier than it may seem. You can get her on the street, with the help of a dating mobile application or using a dating site. It won't be hard, trust us. The hardest thing for newbies is usually to start a friendly conversation. You're a traveler and it means that you have a lot to say about where you're from, what you're doing and about places you've already visited.
Discuss your native countries or cities. Talk about your similarities or differences. Talk about the things you like – favorite foods, drinks, books, films, music… Keep a useful hint in mind: prepare a couple of funny stories to make your potential traveling partner laugh at them. These stories can easily be repeated with as many travel girls as you meet. Have a good laugh – it is the best way to start a conversation.
Starters
So, now that you've caught the attention of a girl you fancy, it's high time to start a neutral conversation. Here are some phrases that can be useful:
"Hey, what do you think about /any tourist attraction you fancy/? Is it worth visiting?"
"Is there a bar or a pub where we can have a nice conversation and a drink?"
"How do you feel about meeting with my friends a bit later?"
"Do you know places where I can try authentic dishes?"
"What is the best attraction to see in the area?"
The main thing you should keep in mind is that real travel girls feel uncomfortable about cheesy pickup conversation starters. Just be polite and smile, that's all.
Have Stuff with You
One of the simplest ways to break the tension is to keep something you can share with the others in your backpack. Sweets, mints, books, postcards, a deck of cards… Treat a girl with a mint or a gum after lunch or get out a deck of cards to mix your conversation up with a nice game. Any object in your bag can be a nice startup for a friendly chat.