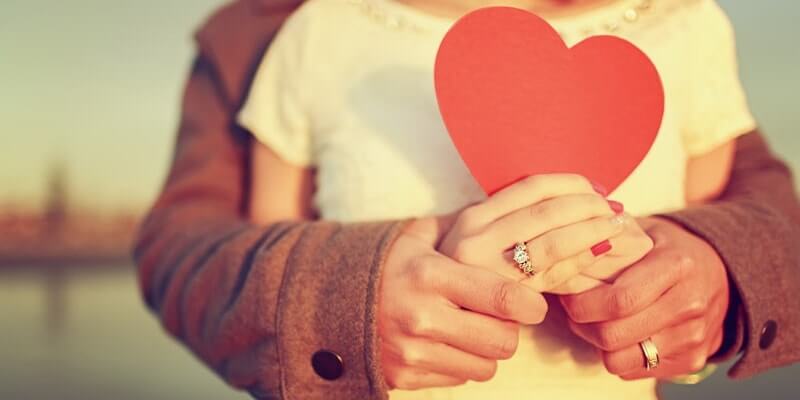 One of the simplest things is to follow your instincts. But what if you're not experienced in communication with girls and finally have a crush on your dream? It's hard to follow instincts and intuition when a woman by your side is a perfection. How to make a girl like you? What are the essential things to keep in mind? Is there a one-for-all strategy or not?
Getting a girlfriend or a partner for life is challenging for most guys. Even the sexiest guys have troubles while looking for a meaningful relationship. You can hook up with hundreds of girls, but you'll never be able to find your match if you don't stick to specific strategies.
So, how to make a girl fall in love with you? Never tell her that you love her just because you think it's cute and romantic. Most girls get confused when guys tell them about their feelings on the third or fourth week of their communication. Why? Let's work this out.
How to Make her Fall in Love and Not Screw This Up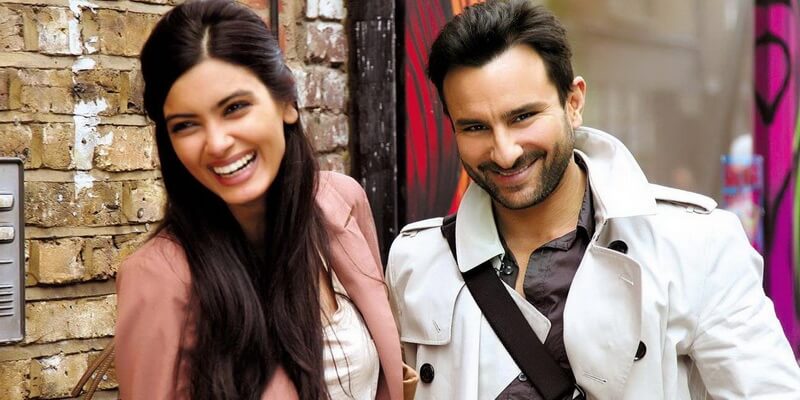 The first thing you should accept is that not all girls make fun out of getting the guys' attention. A considerable number of girls is in constant search of a caring partner able to:
Accept her vision of the world;
Support her;
Receive support in return and be grateful;
Understand that everyone has strengths and weaknesses;
Listen and understand.
Being in a relationship means being able to stay tolerant of each other's faults while enjoying your positive characteristics. If your perception of your partner has more negative attributes than merits, this relationship is going nowhere. Ok, we're becoming distracted. Let's get back to the topic. So, how to get a girl to fall in love with you?
Show her you love her without saying. It's easy. Grab an extra blanket for her if you go for a walk to the woods or on a picnic. Be attentive to what she says about her likes, dislikes, and preferences. Buy her favorite book. Invite her to an exotic restaurant if she's into unusual foods. Get a couple of tickets to the museum if she's into art. It demonstrates respect for her interests.
Make her feel special. If you have to cancel your plans to see her, tell her about it. She should understand that you have nothing against sacrificing your plans to get a chance to communicate with her. Don't get us wrong; you shouldn't build your life around your potential partner from the very beginning of your communication – anyone should have personal space. You should only let her know you won't find it hard to see her when needed.
Don't hide her away from your friends and relatives. It is another way of showing you want her to be a part of your regular life. When she gets acquainted with your co-workers, friends, and family members, she understands that you want her to be present in this social circle by building these bonds.
Make Her Fall in Love: 5 Steps to Follow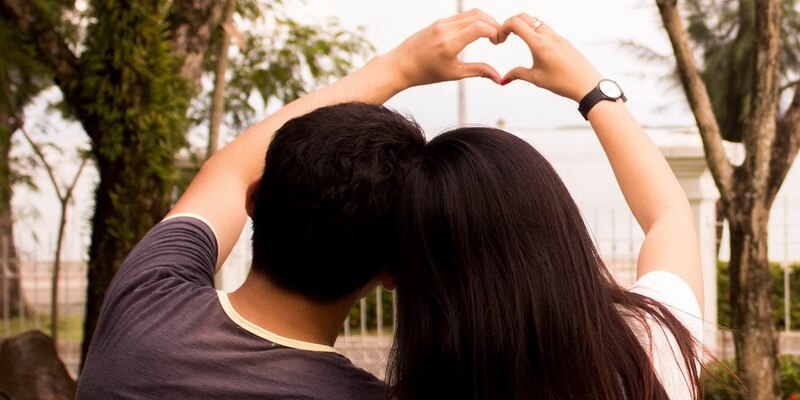 Don't push it. It's not a regular hookup for another casual relationship or a one night stand. When you play it cool, you make your partner understand that your intentions stretch far beyond the walls of your bedroom.
The amount of attention should be reasonable. You should be attentive, but the amount of time you spend with your partner should be right. If you spend too much time around her sharing tons of compliments and tiny presents, you might be considered a bore. It will probably work with a mature woman, but not with a young girl. She needs a man and not a pup.
Love and respect yourself. Show that you love her, but don't forget about your personal space and needs. You should enjoy yourself, your looks, and your lifestyle. If there's something in your life that deserves attention and if you have achievements to demonstrate, do this. If you don't love yourself and don't prove that you're awesome, how would a girl understand she's dating a wonderful guy?
Share your lives. Participate in the lives of each other. No one of you has the right to impose interests on one another. Nevertheless, you'll never reveal your personalities to each other if you don't share your interests at least partially. Are you into sports? Have a workout session together once a month or go hiking for a weekend. Are you a hardcore gamer? Find a video game both of you might find exciting and play at least once a fortnight.
Look smart. It doesn't mean that you should alter your style to become a different man on the exterior. Just make sure your nails are neat, your hair is clean, and your beard is trimmed. Don't try to hide away your visual imperfections because they will show with the course of time.
If You Want to Make Her Fall in Love, You Should Be Confident
It's hard to develop confidence if you don't have one.
Nevertheless, you should find ways to demonstrate your intentions. There are things you have to consider:
There's nothing wrong in case if you feel shy or worried. Everyone experiences it when dating someone for a short time. Feel free to excuse yourself for the shaking fingers or shifty eyes if you find a girl appealing to you. It's ok if you blush and suffer from sweaty palms when nervous.
Confidence means the absence of unreasonable jealousy. If you date an attractive girl, you'll have to deal with the attention of the other guys. When a girl gets pleasure from the male attention, it's normal. You should probably be worried if she's trying to attract someone's attention. Don't demonstrate your jealousy in public or, at least, try to reduce it to a funny line. Excessive jealousy is a sign of passive aggression and desire to be prevailing in a relationship. It may be unacceptable for a number of girls.
Being clingy is not being confident. You should accept her personal space. Don't call her every night; don't stare at her when she's talking with a man you see for the first time; don't make her feel uncomfortable with intentional conversations about little things. An excessively needy and clingy guy will be annoying for any girl.
Be Supportive to Show Her You Love Her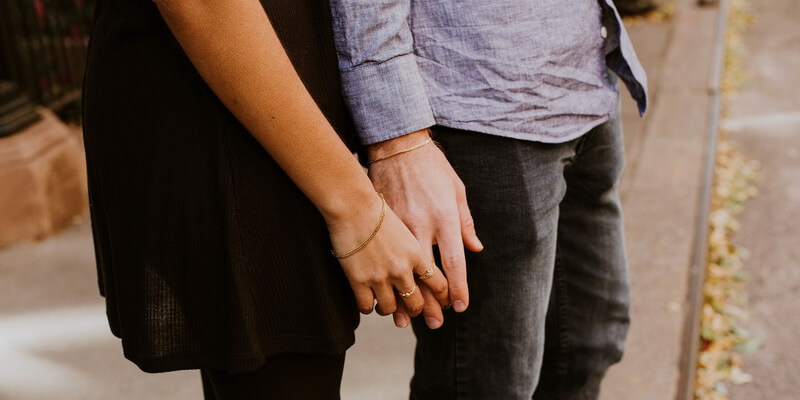 All web resources promoting dating online accept that the more you support your potential partner physically and emotionally, the more chance you get for the successful development of your relationship. Help her when necessary. She will appreciate your support and understand that you are the one who can be trusted, which is essential for a mutually rewarding relationship.
Memorize the following:
Don't impose your support if it's evident she can deal with her troubles on her own;
Never ask for a reward when you turn out to be helpful;
Don't boast her friends to show off your ability to be beneficial – this is pretentious;
Help her family members if it is possible, but don't show off too much affection – she might think you're trying to find a back door to build a connection with her.
How to Make a Girl Like You? Be Romantic & Flirt with Her!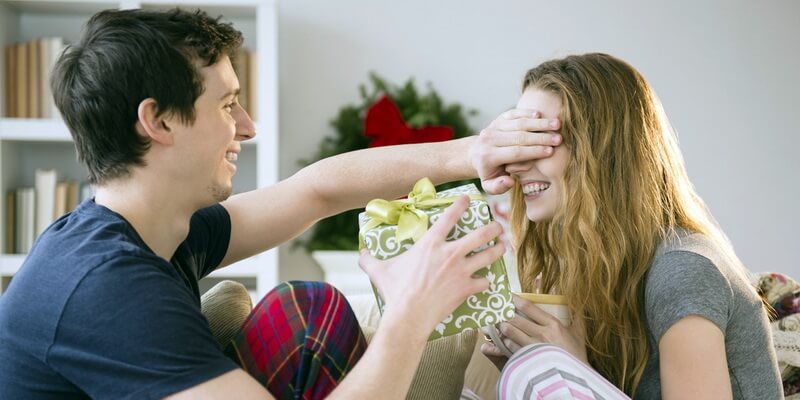 There's nothing wrong with being naughty from time to time. If you're already through the friendly phase of your relationship, it's high time to demonstrate physical and emotional affection via words and actions.
Flirt hew while texting – it's easier than doing the same while looking each other in the eyes;
Try to call her when she's in bed and talk to her before she goes to sleep with a tender and low voice;
Be a gentleman in a company of friends - hold her hand, help her with a chair, and hold a door for her no matter where you are.
Don't forget about gifts and gestures. Of course, buying lingerie is not an option in three or four weeks of your communication. Instead of it, have a romantic ride on a hot-air balloon; observe the view of your city or town from the highest point available with a bottle of wine; buy her a little unconventional gift that will speak for itself:
A cute fleece blanket with an embroidered love quote to keep both of you warm when you arrange a date outside;
A couple of plush cushions for her car;
A regular t-shirt with a dirty or naughty quote on;
A high-quality natural wool scarf to wrap around her neck when it's cold;
A book with a beautiful love story;
A polaroid with a note that it is destined to capture your most enjoyable moments together.
Touching Is Not Illegal
How to make her fall in love? Never underestimate the power of touching. You'll be surprised at how simply a girl can get obsessed with you if you are not afraid to share meaningful touches. Use any excuse to give her a gentle and polite touch from time to time:
Put your arm a little bit above her waist when introducing her to a company of her friends or co-workers;
Grab her hand to help her get out of the car;
Touch her locks and make her feel you're trying to fix her hairstyle;
Don't be afraid to touch her earlobe under the pretext of admiring her earrings;
Take her hand to have a look at her nails and fingers if she has a beautiful manicure;
Hug her a bit longer than usual when saying good-bye.
Make Her Fall in Love without Saying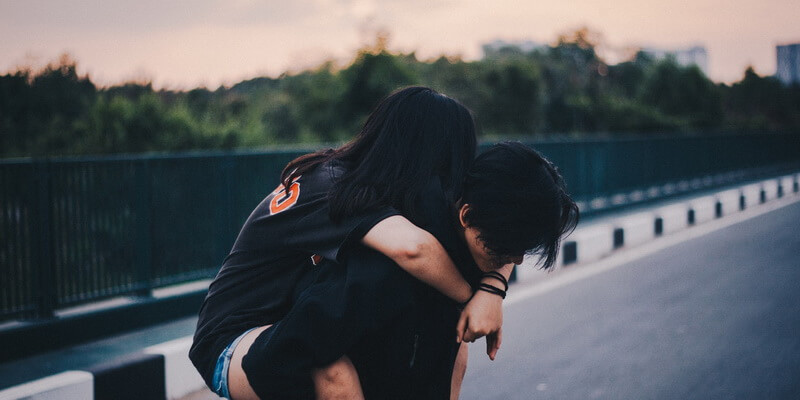 Don't tell her you're in love with her. Don't get us wrong; it's reasonable to accept your feelings and share them. But the only right time to tell her about your love is when she shares your emotions being too shy to speak about them out loud. You'll feel the right time. Just let your feelings get mature and bloom into something fruitful.
If you tell her you love her on the initial steps of your relationship, it may provoke various reactions. It's a dangerous thing to do. Passion and romance are developed through curiosity. There's a ton of ways to demonstrate your affection – leave these three meaningful words for another time. You aim to make her miss you and make her want to see you. Don't reveal yourself ahead of time.
How to Make a Girl Fall for You: 5 Steps to Stick To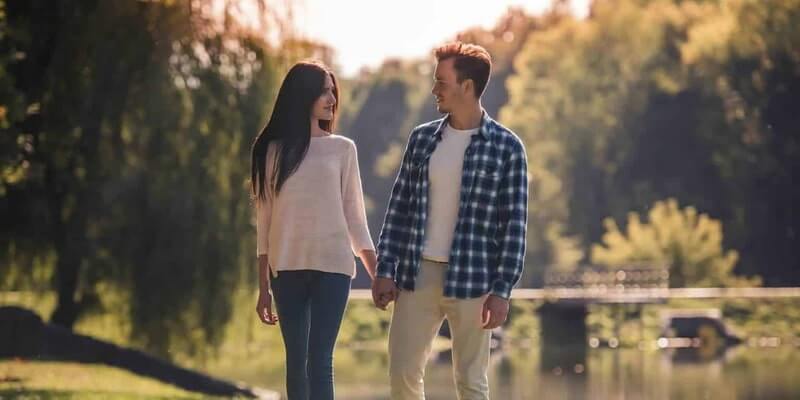 It's not hard to make a girl fall in love if you're a reasonable ad selfless guy ready for an open relationship between two sincere people. Making a girl fall in love with you will be effortless through our TOP 5 simple steps:
Learn to listen and ask questions.
Make sure you have something to add to a conversation.
Look smart and behave accordingly.
Make her think about you through tiny presents.
Improve yourself.
The key to the heart of every sensible girl is the selfless conversation. Don't hide away the drawbacks of your character, but never forget about the benefits a lady might get if she starts a relationship with you.