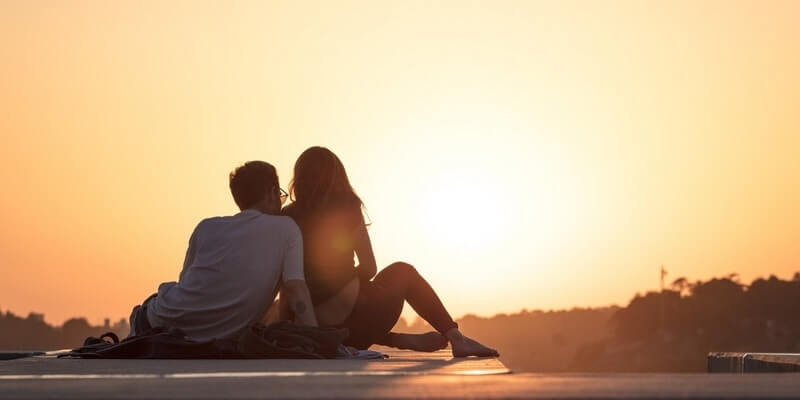 Our Ukraine dating site welcomes you to restore your relationship or make it stronger. Mutuality and matchmaking happen differently depending on the couple and their life values. Each of us has individual objectives. The aim is to find ways to realize yourself and, at the same time, respect the views and interests of your partner. You'll have to invest some work in your connection if you want to keep it going. You are not a loner anymore – you are a couple holding hands and ready to face the challenges the world makes you experience.
Rules of a Relationship: Communication Is Crucial
Healthy communication is a big must in the list of relationship rules in 2019. The ability to discuss all issues is a sign of a positive and promising romantic interaction. Consider the following:
If you see that your partner is blue for some reason and hides the eyes trying not to get in contact with you, be kind and patient. You certainly have to ask about what has happened, but you shouldn't be pushy. Make it clear that you are always there for her and accept any truth or circumstance. Convince your partner that you are ready to work together, no matter what.
Every little thing helps. Make efforts to show that you care for her as often as it is possible for you. Don't be lazy – make her an unusual sandwich in the morning or google for a tasty smoothie recipe if your partner is fond of a healthy lifestyle. Buy her a rose on the way back to work. Help her with household responsibilities at least at the weekends. Wash a bath for her and fill it with bubbly water; add a glass of champagne for a more impressive effect.
Participate in the shopping for household needs and products even if you have no idea how to make a proper choice. Ask questions about this or that thing, and help her search for cost-effective options.
Discuss your feelings to each other. Get out for a picnic with a bottle of sweet wine and sandwiches. Talk about what you have, about the development of your relationship, and about the things you want to improve. Be gentle to each other and don't make insulting remarks. This is a discussion, not an argument.
Find the strength to get to reach compromises. We are all different, and no one ought to be in line with your wishes and expectations. If you meet a couple that seems perfect to you, remember that both of them have their life principles, but they learn to find compromises and live in harmony without demonstrating it to society.
How to Have a Good Relationship Showing Respect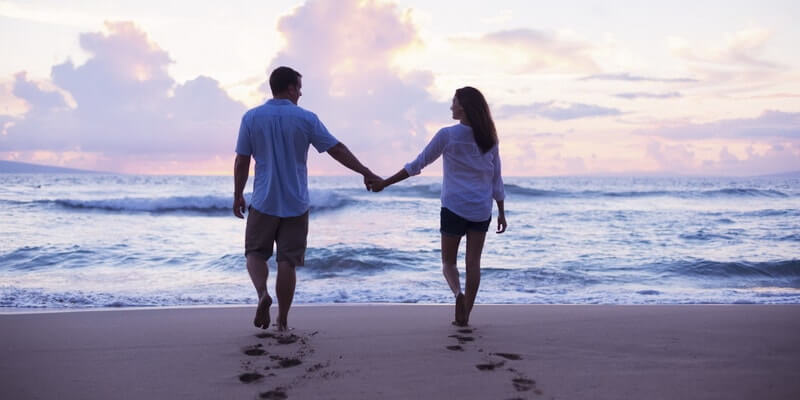 One of the main rules in a relationship in 2019 is a respectful attitude. No matter how different you are and what life values you have in mind, you'll have to keep your negative back. It was your choice of a partner, and if you expected that person to fit in your expectations, it was your mistake, not hers.
Express your respectful attitude in many forms:
Respect your lady's timetable and don't make her adapt to your everyday schedule simply because you want to. Yes, she should do the same in return. Relationship rules do not work in a single direction. If your partner makes you adapt to her schedule, this is a feeling of possession, not respect.
Respect her hobbies. If she's a sporty person leading a healthy lifestyle and choosing healthy food, accept her choice because it is wise. Don't make fun of her everyday healthy habits and don't mock at her when she refuses to eat another pizza with you at a restaurant. Be polite.
Down break down mutual respect. If your partner does not accept an open relationship, don't flirt with anyone because it shows complete disrespect. Again, it was your choice of a partner, and you can't blame her for her unwillingness to enter an open relationship if she has always been monogamous.
Call her the way she likes it. If she is not fond of these lovey-dovey nicknames, most couples use. Just ask her how she wants to be called in private and in society. This way, you'll avoid confusion and show respect to each other.
Rules in a Relationship: Quality above Quantity
One more thing about relationship in 2019 is your ability to opt for quality. The amount of time spent together does not count if you don't invest your effort into it.
A cosy dinner with candles, an excellent movie, and good sex afterwards cannot be compared to a regular meal you have after work sitting on the sofa with a bottle of beer and a packet of cheese balls.
A short bicycle ride in the wood or the park is incomparable to a regular shopping spree. Arrange a proper date for your partner once a month even if you're a happily married couple. You'll be surprised at how many emotions it will bring to both of you. The morning after every date will be enjoyable. This sign of attention will demonstrate your partner that you're still ready to support her and satisfy emotional hunger.
Focus on Positive Things to Build a Healthy Relationship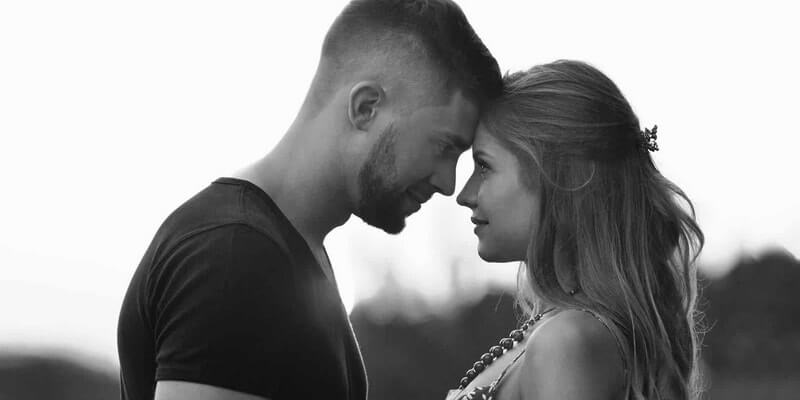 Remember that such things as:
Unfaithful friends;
Tiresome job;
Silly co-workers;
Low salary;
Troublesome parents…
Have nothing to do with your regular communication within a couple. If you feel like you're worn out, you have no right to annoy your beloved with your awful mood. Think about the things that still hold you together. Are you ready to lose all of it because of a couple of aggressive phrases after work? You are the only one who can deal with your professional responsibilities, as well as with your friends and relatives. Your partner is not obliged to be your psychologist.
Both of you should avoid battles caused by the tiring situation at work or in the family circle. Your home is your shelter. Both of you should protect it from unwanted tension and stressful circumstances. Your relationship is your safe territory. Keep it safe, and don't let anyone spread negative feelings in your household and within your couple.
Healthy Relationships & Sex
It's one of the most important tools that can improve your current relationship and get it to the new levels. Sex is one of the simplest and natural things you can do to improve your mood and well-being. The more often you have sex, the more frequent you want to have it. If you don't have enough sex, you start losing your mutual chemistry.
Make sure you're always ready for a nice ride with your partner whenever she wants it. Spice up your relationship with sex toys, pleasantly smelling lubes, and videos. Yeah, it's not a secret that many girls are fond of porn. The most popular sites with this content have active discussions of the videos with women participating in them. Here is a list of advice to follow:
Learn to talk about sex;
Discuss what you like and what you don't like;
Share dirty jokes while texting;
Post nasty one-liners as your Facebook or Instagram statuses;
Ask short and straightforward questions while making love to understand whether your partner likes what you do in bed or not – it's adorable and caring.
The main thing about a relationship is to learn not to compare a current partner with your ex, even if it was a pleasant bond. Conversations like these often lead to confrontations because your partner starts thinking she's not the best party for you. When you mention a person from your past with warm words, it makes her feel she's bad at something. Don't raise the feeling of uncertainty in our girlfriend or wife – it's the shortest way to a breakup.
Healthy Relationships in 2019: Love Language & Appreciation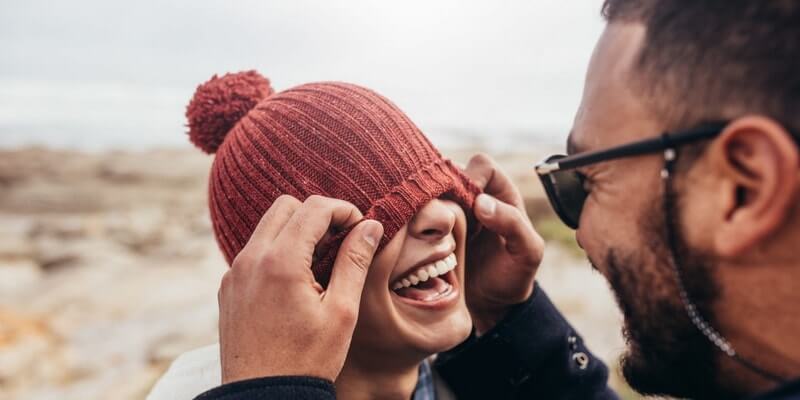 Healthy relationships are not that hard to achieve. If you enjoy the feeling of being together and not a feeling of possession, it means that you have a strong bond. Have a look at your partner. Do you like the look in her eyes? Are you fond of the way she talks and laughs? Do you have a lot of shared memories to remember? If you can give positive answers to all of these questions, you are a lucky person ready to improve your relationship with simple rules:
Don't be shy or greedy when it comes to the words of affirmation. Tell your partner you love her if she asks about it. It's not a joke. When your woman asks if you love her, it means that something worries her and she is in search of support.
Receive gifts with pleasure. Even if it's not something, you've always been dreaming of. Next time find ways to hint your partner about what you want next time. If you are in a healthy relationship, your woman will understand you take this into account.
Physical touch is a must. It's especially important if both of you get in the environment full of unknown people. Even if some of your close friends are present in this company, never leave your partner and hold her hand, whatever happens. It shows respect and your emotional readiness to protect her.
To keep a romantic relationship running, both of you should maintain your love language. Speaking about your feelings and vicissitudes leads you to a new level of mutual trust. Using a love language means to discuss your discontent with the words that do not insult or somehow abuse your partner. Make sure the words you want to say to your beloved are properly chosen and don't have an undertone.
Be sincere while discussing what is special about both of you. It's also a part of the love language. We all like when people appreciate our positive qualities. Leave little notes around your flat with short quotes about why you love her. It is a small act of affection and kindness.
Building strong relationships in 2019 is not so hard if both of you are clever people willing to develop the future hand in hand. Choose proper arguments in a quarrel, never insult each other, and forget about being revengeful. You are not little kids – both of you are grown-ups able to be responsible for what you do and say.