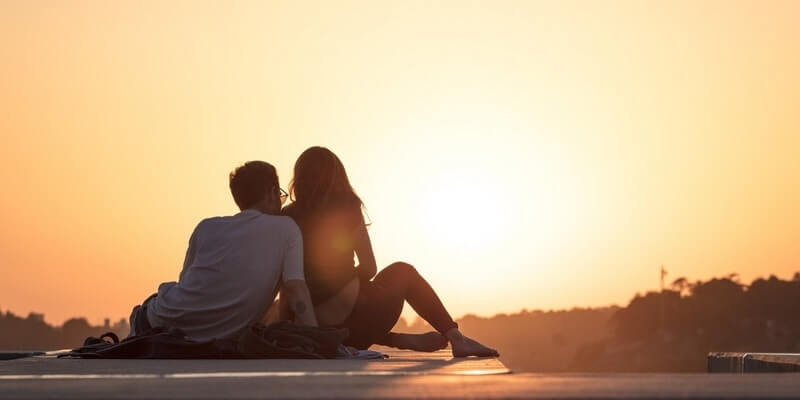 Both men and women want to love and to experience the same thing in return. A genuine relationship has nothing to deal with passion. The strongest meaningful bonds usually start with friendship serving as a base for the potentially positive future. That is the moment when you understand whether you have mutual chemistry or not. Then you get into the passion. It might be one of the most incredible moments in your lives that you'll remember for years ahead. Then you'll have to get to one of the essential choices of your life:
Get married and make a foundation for a happy family with ambitious plans;
Start living together and share the household responsibilities learning to be mutually responsible for each other and the future;
Leave the relationship if you don't feel like you're meant to be together – parting as friends will be a lot more profitable than staying together without wanting to.
One of the primary relationship rules for couples is to write your story hand in hand. None of you has the right to overload each other with responsibilities. Each of you should understand that your happiness is the fruit of mutual effort. Imposing obligations is unacceptable. Discussions are always welcome. Relation rules imply a lot of conversation between the partners.
Casual Relationship Rules: That's Where You Start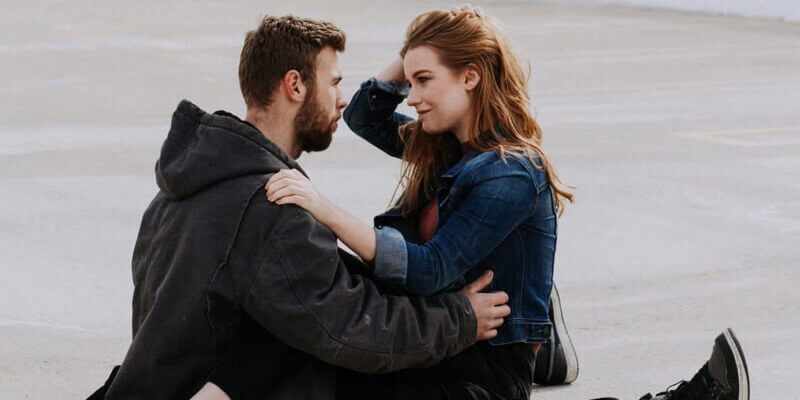 European matchmaking services, as well as Ukrainian dating sites, should be used within the limits of specific rules if you don't want to waste your time one someone who does not deserve attention.
Make sure the website you use for online dating is safe: google for the reviews and feedback, it's so simple;
Don't ignore the annoying questionnaires about your preferences and things you fancy: it will simplify and speed up the matchmaking process;
Relationship rules exist in the online world as well – they aim to create a civilized communication between two like-minded people remotely;
Accept the rules in a relationship – you'll have to do it, especially if your partner has nothing against your opinion.
10 Rules of a Relationship You've Never Known Before
Praising is not bad. Men and women get extremely inspired when it comes to the appreciation of their positive qualities. If you think your partner is good at something, don't be shy to speak out – it will be a perfect complement.
Be careful about nagging. Both men and women hate it. You should learn to be understanding. Learn to accept the other person's point of view in a conversation. Be wise and accept the fact that people are not obliged to have the same opinion about the situation as you have. Learn to be versatile and flexible.
Deal with your culinary preferences. It sounds strange, but it's one of the crucial elements if any relationship within a household. Are you a vegan? It's OK, but you don't have the right to make anyone follow your lifestyle just because. Are you keen on sports? Your eating habits are very likely to be different from the ones of the majority of people. Don't impose your views on anyone.
Forget about the past. Your relationship does not depend on the circumstances of your history. It's a new person in your life, and you have no right to dictate your own rules for a relationship.
Personal space is crucial. Both of you should have the possibility to go somewhere private for a bit of thinking and to relax alone. Solitude is one of the most exceptional instruments to an emotionally stable connection within a couple.
Hobbies. Make sure both of you have a chance to express yourself. Each of you should have a possibility for creative and artistic expression if it's needed. Suppressing anyone's strivings is destructive for a relationship.
Sex is important. It helps you deal with extra emotional tension, keeps your hormone levels stable, and serves as a source of energy exchange. Keep it calm – it's one of the main rules in a relationship.
Touching is good. Hugs, gentle rubs, cute strokes, and even unpredictable bites and pinches make a lot of sense. Touching is a part of everyday chemistry, so don't ignore it.
Show your love. Each of you deserves to be loved. Don't forget to mention about it in the morning when you part while leaving to work and in the evening when you meet each other after a long working day. One of the most critical relation rules is to be brave enough to hug your partner in the process of quarrel. Touching always helps to release the tension when you're mad at each other, but still in love.
Join in the conversation. Never ignore your partner even if the issue seems insignificant to you. Maybe he/she wants to speak out about something superficial that will help deal with the inner tension – is it so hard to listen anyway?
No Restrictions: One of the Trickiest Relationship Rules
The worst thing both partners can do in a relationship is to restrict each other's needs and desires. A vegan girlfriend or wife has no right to dictate her culinary and diet rules. A keen artist will still have to be a part of the household dealing with minimal responsibilities concerning the cleaning and maintaining the underlying order. A businessman with a pressed schedule still has to devote at least a tiny part of his time to his wife, who has no chance to see her husband regularly. Be wise. Both of you are equally responsible for the acceptance of the fundamental relationship rules.
Casual Relationship Rules: They Do Exist as Well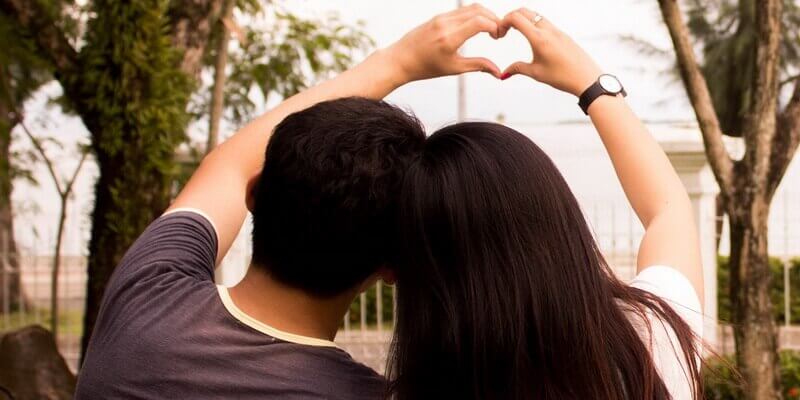 A one-night stand or a casual relationship also has relation rules. The best way to understand what a proper casual relationship is is to accept the list of don'ts:
Don't consider your partner your property and don't try to control his/her personal life;
Don't be vague about your desires – you don't have sufficient time for hints;
Don't ignore conversations – make sure they're straightforward.
A casual relationship is about speed, mutual trust, open conversation, and regular sex. That's all. You're enjoying yourselves, don't get too complicated about it.
Rules in a Relationship 2021: Checklist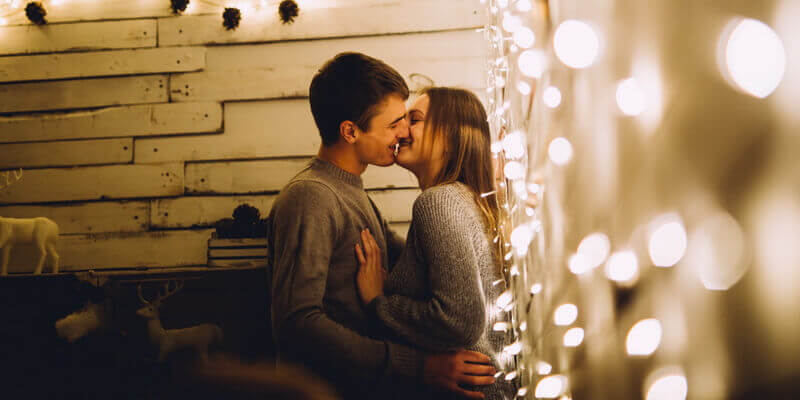 Be prompt. It's one of the most important casual relationship rules. You don't have the time to waste time.
Be wise. If you feel like you don't have anything to share with your partner except for the bedroom, it's not a meaningful relationship.
Be reasonable and thoughtful. You will never find a perfect partner. Concentrate on the primary qualities you find essential. Additional characteristics may be insufficient.
Relationship rules for couples are the same. Don't lie, or you'll have to lie throughout your life, which is hard and abnormal. Don't cheat or you'll have to keep this baggage through the rest of your life and combine it with the sense of guilt if you're at least partially a decent man. Don't be rude – we've been raised in different social circumstances and cultural backgrounds. You don't have the right to blame anyone for the opinion you consider wrong.
Chief Relationship Rules in 2021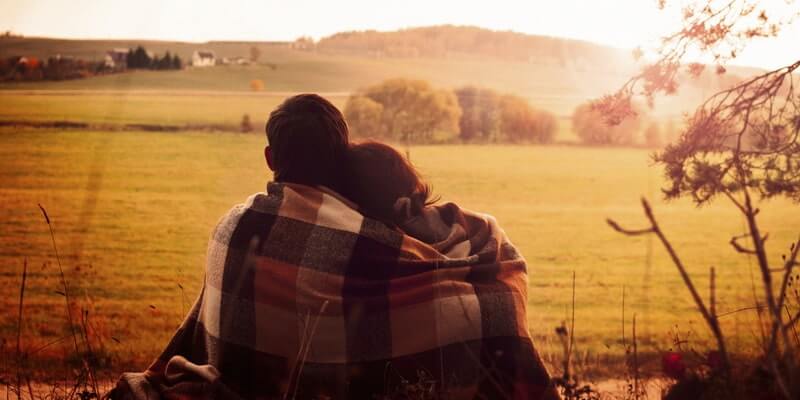 Modern relationship building has become more effortless. There's no need to be too courteous to charm a girl. Here are the main characteristics attracting young women willing to start a relationship:
Tolerance. Does she have tattoos or piercings? Understand those body modifications do not affect the character. If you don't like a woman merely because of her body modifications, don't start a relationship with her because it will always be a problem.
Self-development. You don't have to be a rich macho man, but you'll have greater chances if you have something to do and to discuss it with your potential partner.
Integral Relationship Rules for Couples in 2021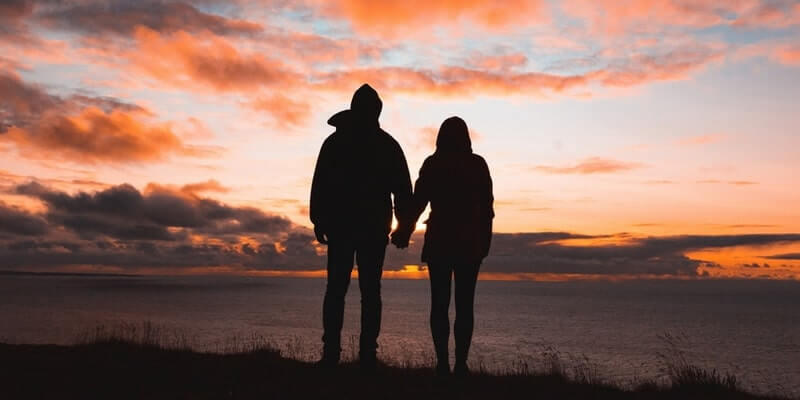 What are the most critical rules of a relationship for a psychologically healthy couple? Let's start with the simple strategies to follow:
| | |
| --- | --- |
| Generous sex life | It's evident that sex adds up to the stable psychological bond within a couple, especially if you are busy taking care of your offspring. |
| Open communication channels | Don't try to manipulate each other when angry or not in the mood. Just have a conversation or tell your partner that everything will be fine, and you just need time to deal with your problems. |
| More time together | Hard days at work and household routines gravely affect the relationship. You have to devote at least an hour a day to each other. |
| Criticism is important | You do have the right to criticize your partner, but you don't have the right to hurt him/her. Don't blame your partner for anything. Discuss your strong and weak sides mutually. |
| Skin-on-skin contact | Touches, kisses, and hugs, even in the toughest life moments make a big difference. |
More Rules for a Relationship
Never curse at each other.
No threatening.
Never say anything like "You always…", start everything with "We…"