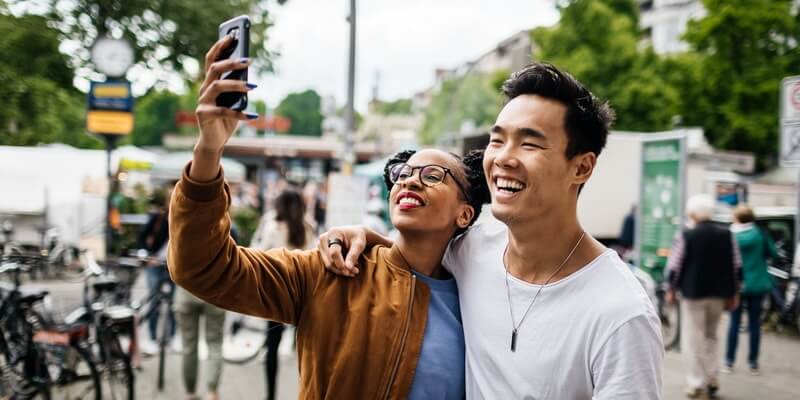 So, you're a member of an interracial dating site and you're searching for a person of a different color but of the similar views on life. It can be troublesome, especially if you do this for the first time in your life. Let us guide you a little bit. The following is a list of interracial dating advice.
Focus on the research.
It's ok to be a sincere, open-hearted and open-minded person, but the first thing you should focus on in your researches is how different you are from the cultural point of view. You'll have to plunge into the backgrounds of this or that culture to make sure you won't be disappointed by aggression or non-respect for your family and friends.
Find out what you have in common.
Racism was destroyed from the official point of view. But it's clear that it's still alive in most minds of people all over the world. The world is diverse. But your relationship will keep developing only in case if you focus on what makes you alike. You should be able to get mutually adapted to each other.
Communicate
Don't be shy and ask her questions to prevent misunderstanding. It's OK to ask questions about her cultural peculiarities – this way you'll show that you care about the person's feelings. Be nice. You shouldn't hesitate and ask your potential partner about her attitude to your behavior in certain situations. Even if it's your first communication on an interracial dating site.
Keep in mind that differences don't make a perfect couple.
Most people are led by a deluded belief that a perfect couple is made up of two different people in order to complement each other and make up for each other's flaws. No, that's not true. You are to have something in common to reinforce each other.
Be respectful.
Paying attention to the differences of each other in an interracial couple is inevitable. In order to bear each other's differences, you have to do your best to show respect and understanding.
Share your goals.
Share your attitude to your potential relationship as early as it is possible. You need to know the goals of your potential partner before you enter the relationship. Don't waste your years on someone who has no common love, romance, and family values as you have.
Bottom Line
Interracial dating is connected with breaking the stereotypes. You'll have to be emotionally and mentally strong, you'll need to know how to respect the other person's values and you should be ready to be rejected if something goes wrong. Cultural differences should be taken into consideration.