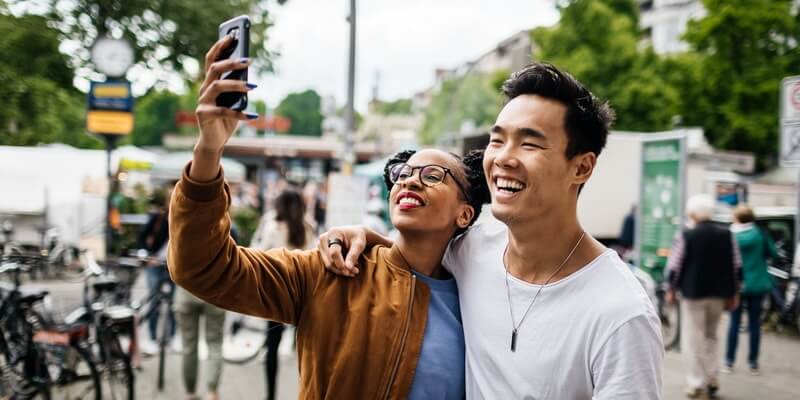 Interracial dating is often called 'swirl' because it somehow reminds of a swirled candy cane or an ice cream. Two colours are mixed and twisted together to become a perfect combination of tastes. Families with mixed ethnicities grow in numbers not only in the United States but also all over the world. It happens due to the following reasons:
The increasing popularity of online matchmaking. Almost any dating service on the internet gives its users a chance to find a partner belonging to a different cultural and historical background.
The increasing amount of travellers. As soon as travelling has become more affordable and approachable, relationships between people started to develop differently. Fascination with the other cultures slowly turned into a fascination with their people.
Willingness to escape from the irrational and unfair laws and regulations of the developing countries. Women from Asian and Arabic countries often look for ways to get married to a decent man in a country that will not limit them physically, emotionally, and intellectually.
There's nothing wrong if both partners belong to different cultures. Dating interracially brings many benefits.
Interracial Dating Advice 2021: Dos & Don'ts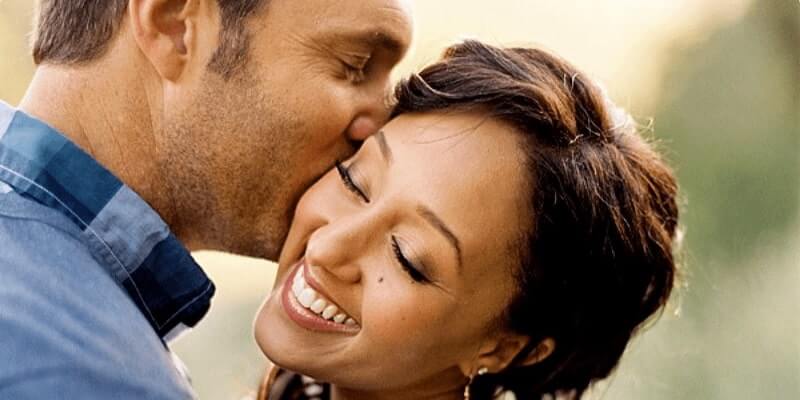 You shouldn't consider interracial dating weird. Any relationship can imply awkward things and confusing situations. Meeting people belonging to different cultures will not only widen your social circle but add up a lot to your overall knowledge of the world. Meeting new people means:
Sharing experiences;
Getting new knowledge;
Learning to be tolerant and understanding;
Developing social skills;
Widening your vision of the world.
There are things you have to accept before dating interracially in 2021. The following table might come in handy:
| Interracial Dating Dos | Interracial Dating Don'ts |
| --- | --- |
| Stay open-minded. If you're looking for the love of a person belonging to another race or religious confession, be ready to respect the background of this person. | Don't avoid families and friends. You don't have to hide away from your partner's relatives, especially if you date for a long time. Don't be shy and get acquainted with your partner's nearest and dearest. It will demonstrate your respect and reliance. |
| Accept diversity. Our planet is full of people of different skin colours, languages, habits, and religious values. We learn about ourselves through the peculiarities of the others. Besides, there's vast diversity even within the culture. Not all black people are the same and not all Asian women are humble. | Don't date a person of another race because of your fetish. You should also avoid fetishists. You'll never be able to develop a healthy mutual relationship if you don't learn to see the person and not physical attraction. |
| Deal with a person and not with a race. There's no need to concentrate on the origin of a person. You may have a lot more in common than you might think. Talk about your dreams, hobbies, plans, and aspirations. You'll find ways to deal with each other's differences if you manage to find more common characteristics. | Don't ignore other people's impolite remarks about your partner's race. No one has the right to insult your match. It's your relationship, and you develop it together with your partner. Nevertheless, you shouldn't surprise your family – make a little notice before you invite your partner to your family home. |
Main Interracial Dating Advice 2021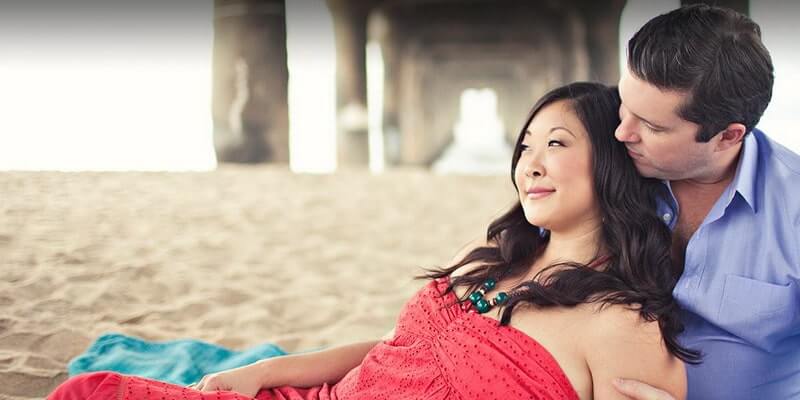 One of the leading interracial dating tips is to stay focused on your partner and treat her as a person. Your differences shouldn't make you feel awkward. When both of you manage to accept each other's peculiarities, you'll learn to love them. To develop a stable relationship, you'll need to accept the following:
Cultural and historical values. Your vision of the world, as well as things you studied at school, may be different from the same characteristics of your partner. You should understand that each of us is born within a specific social circle. We don't have a lot of chances to affect our education and future when we are kids.
Family and professional values. It's normal for women of some races to stay at home and only deal with the household and family matters. There are many families where it's considered normal to have more than ten kids and have sex without birth control. It's usual for some people to work from morning till night.
Online matchmaking platforms and mobile applications will help you find a partner of the other race in line with your expectations. You will aim to find balance and compensate for each other's differences.
5 Tips for Interracial Dating
Interracial dating implies a bit of work from both sides. When a white person gets in contact with a person of colour for no matter what aim, there's always a slight racist subtext hanging in the air around you. Your social circle will talk about your relationship behind your back and make jokes. Your relatives might turn out to be conservative and unable to accept your choice. You'll have to resist a lot of things hand in hand.
Feel free to discuss the racist thing with your partner. Gender issues, patriarchy, and anything that you might find uncomfortable to live with should be discussed openly. When you find a proper way to discuss things that both of you find disturbing, you'll achieve understanding. Be honest and polite. It's an appropriate way to show that you care about the feelings of your partner.
Avoid race conversations in public places or within a circle of people who might have racial prejudices. Aim to avoid any unnecessary confrontations because this topic is tough. You represent your set of values. Your partner does it as well. You should share a part of your personal space with your partner, and your partner should do the same in return. No one else should enter this space and affect your connection.
Accept family issues. Our nationality, background, historical values, and geographical location affect the structure of our families. You won't be able to transform this structure and alter the opinion of your relatives and their vision of the world. Accept the fact that communication with your partner's family can be tiresome and disturbing. Just be polite and tolerant – no one has to accept you just because.
Pay attention to what your friends say. Make sure they understand that harmful and hurtful remarks about your interracial dating partner are unacceptable. It's normal to protect the interests of your match.
Always say you're sorry if you say racist things. It may be a random joke or a comment. You should be ready to make a sincere apology.
Interracial Dating & Ways to Overcome Difficulties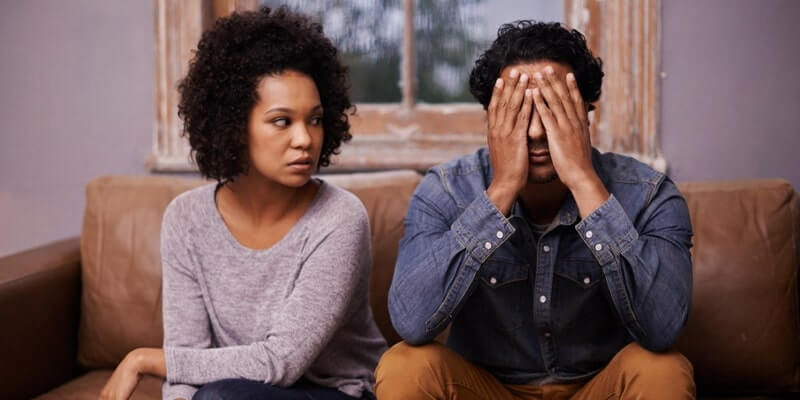 Dating interracially implies some tension and struggle. Both of you should deal with two value systems. If you want to achieve a long-term mutual connection, you'll have to find ways to overcome the struggle. The essential interracial dating advice implies:
Ability to enjoy life and get pleasure from something in addition to your romantic relationship. You will face confrontations from time to time, and you need something to occupy yourself with to deal with the inner tension.
Mutual responsibilities. You'll have to discuss and consider things both of you should do for each other. No one should compromise life values and beliefs, but both of you should work towards a mutually respectful relationship.
Shared interests. Finding common ground is one of the chief interracial dating tips in 2021. The more shared occupations and topics for discussion you have, the stronger your bond will be.
Dating Interracially: Don't Worry Prematurely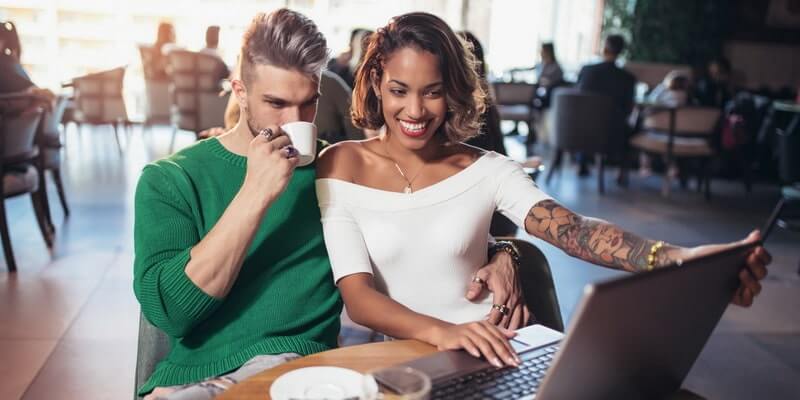 As well as any other dating, interracial dating will develop depending on how much you and your partner will have in common. You meet regularly, discuss things, share emotions, and get closer to each other. Your race boundaries may dissolve on their own.
You will still have to deal with the response of the society, family condemnation, and thoughtless commentaries of your friends. However, if you sincerely love and respect for each other, you'll manage to find inner peace and understanding.
Digital Boundaries in Interracial Dating
When both of you get access to each other's social networks and mobile phones, you risk messaging or posting something that might be misunderstood in the context of your relationship. To avoid any confusion, you should set boundaries. Make sure your significant other does not know your passwords or have access to your mobile phone. Everything concerning the internet and online communication should be thoroughly controlled when it comes to dating interracially.
Never discuss the race topics online behind your partner's back. If your friends or online acquaintances try to find out about your opinions and attitudes, wrap up the conversation. Don't forget to notify your partner about it so that she understands that you can be trusted.
Let your partner know that you don't want anyone to use your phone without your permission. Anyone should have a private space, and it's completely normal to set this boundary.
Make sure you don't post or repost materials that might seem controversial and misleading in an interracial couple.
You can experience hardships and pitfalls in any relationship. The trouble is that interracial dating implies a bit more aspects to consider. The most important from them are:
Tolerance and patience;
Frankness and politeness;
Correctness and respect.
If you manage to follow a set of basic rules, you'll end up in a harmonious relationship of different and diverse personalities. You'll bring up impressive kids and manage to make a gorgeous couple. You'll only have to be honest with yourself and with your significant other. Dealing with non-habitual traditions is always a challenge. It's especially tough when it comes to marriage. Make your swirl perfection. Be wise.
Is Interracial Dating Hard?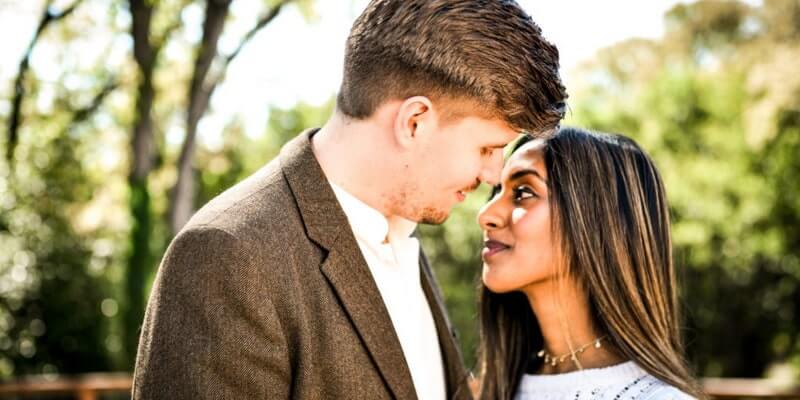 Interracial communication is about the clash of cultures. You'll need to learn more about your partner's background and historical past. Besides, you'll have to learn at least a bit of the language. Of course, withstanding the language barrier will be a trouble, but the basic knowledge of your partner's mother tongue will save you from a lot of trouble.
Appreciate your differences. It's one of the essentials in the list of interracial dating rules in 2021. Avoid negativity or judgement.