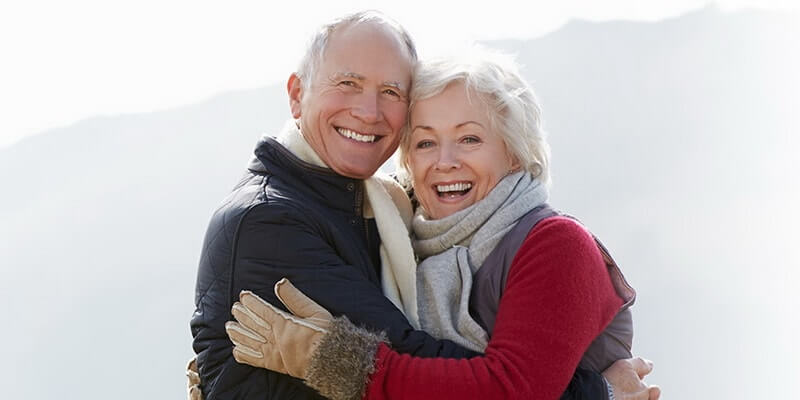 Dating in your 60s does not have to be a hassle. Some individuals find it intimidating if they've never done it before. Accept that you have many opportunities to meet your destiny at this stage in life through voluntary work or online social networking.
People of all ages from around the world will be looking for mutual understanding and support when they sign up for online dating services. They are always looking for someone who can relate to them emotionally and intellectually, and this doesn't alter as they get older. Here is a list of reasons why the seniors think they don't deserve a pleasurable relationship and lovemaking:
Those people are terrified of what others would think.
Their worldview and historical context are vastly different from those of the younger generations.
They tend to act like moms and dads, never allowing their potential partners a chance to show their own leadership qualities.
Although they know that changing their habits will help them feel better and live longer, they cannot bring themselves to do so.
Singles accustomed to traditional matchmaking may find it difficult to accept the habits and personality quirks of their possible companions. Continue reading to learn more and save time when looking for a companion and a helpful friend after the age of 60.
Dating Over 60: Deal with Your Priorities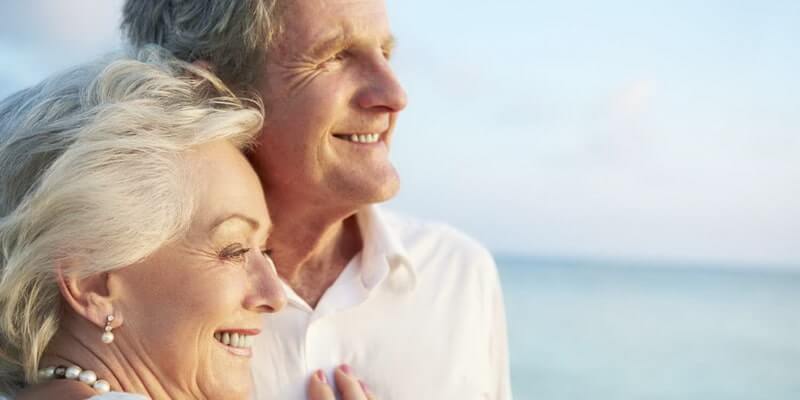 Make a list of the qualities you're looking for in a mate. They should be the most fundamental and vital characteristics that you cannot live without. Do not forget to include this in your online profile and your initial messages or dates.
Are you looking for a partner that can participate in extreme activities with you? Don't be afraid to express yourself; you won't be sorry. Keep the following principles in mind:
sincerity;
straightforwardness;
emotional bond.
Singles Over 60 Have a Tendency to Exaggerate Things in 2023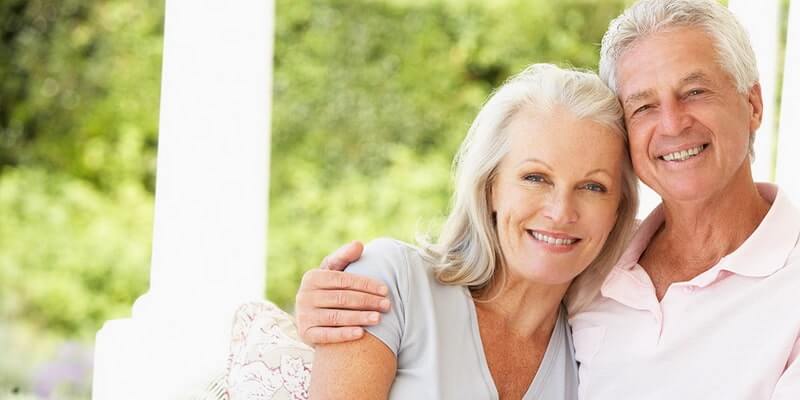 When it comes to dating over 60 advice, you have to be prepared to adapt to new patterns and behaviors. Keeping up with other people's expectations is difficult for seniors. There are some reasons for this:
Their patience, thinking, and patience fail each time someone attempts to breach their personal space.
They choose to overlook the situation rather than dive further into it.
They are seasoned persons who are not ready to trust anyone in this world.
The problem is that singles over 60 are acclimated to their usual way of life: their routine, their family, and friends. Their old-fashioned ideas on life merged with their old prejudices, resulting in a misleading perspective of the modern reality. People over 60 tend to distrust younger people and even their own age group for no apparent reason.
Those who rely on material goods are uncomfortable when someone enters their house and attempts to dictate and modify their way of life. As a result, they're clumsy and inconsistent in their day-to-day activities. They may be suffering from:
Inability to cope with the actual disorder and chaos in their homes;
Unwillingness to adopt better values, even if they recognize that they would make a difference;
Unwillingness to start their lives over from scratch.
Dating After 60 in 2023 Implies Patience
Accepting a new member of your family will change everything in your life. Things have gotten a lot simpler when it comes to finding a date beyond 60. There has been a shift in people's morals and worldviews.
Dating After 60 Years Old: Tips to Follow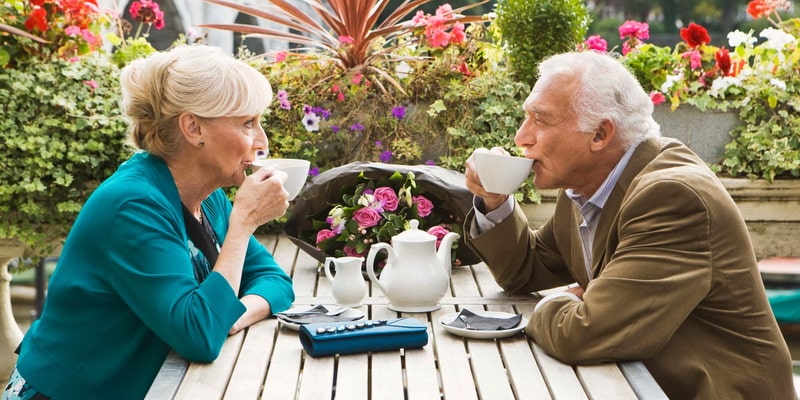 Here are some simple tips and advice for meeting someone new over the age of 60, as well as some mistakes to avoid making:
Tips and rules
There's nothing wrong with being a little skeptical
Many users of online dating services are reluctant to divulge any personal information about themselves. The images may be outdated, the age information is incorrect, and the personal information on the profiles is overly elaborate. Request appropriate images or videos of your possible companion, and never hesitate to ask for online live conversation.
Keep your emotions in check and speak the truth
Although the profile photographs and information may suggest that a person is trustworthy, don't let your emotions cloud your judgment. Make sure you share the same values, goals, and aspirations for the future. Compared to the younger generation, you don't have as much time on your hands.
Sex is crucial
Don't be scared to talk about it, and don't be baffled if someone brings it up. Being sexually active at any age is perfectly acceptable, but dating over 60s is a pivotal period in their lives for some individuals. Intimacy on all levels is essential for our mental and physical well-being.
Know what you what
When you were younger, you may have dated for the thrill of the experience. Now that you've matured, you should know what you want. It's true that as we get older, we get choosier when it comes to whom we date.
Want a connection with someone? Or are you just looking for a good time following a divorce? Having a clear idea of why you're looking for a companion might help you find a better match.
Give yourself time to heal
You may be grieving the death of a beloved companion or the split from a marriage. You must give your body the time it needs to recover.
When you're in your 30s, a rebound relationship could be a terrific idea, but you might want something else as you become older. It might go awry if you don't allow yourself time to recuperate.
Be open to a new experience
Get out of your comfort zone and be open to new experiences. However, it doesn't mean you have to start looking for love on an app for single senior women right away. It is possible to meet someone in the grocery, church, or local singles meetup, but you must be open to the possibility.
Get to know the other person by sharing your own story. Allow them to know if anything doesn't sit well with you. Even if you have a bad first date in your 60s, try to look at it as a learning opportunity.
Get involved in volunteering
This is one of the most straightforward methods to communicate with those who are open-minded and kind. Help stray animals, and do errands for the disabled and partially impaired. You could also join a local environmental organization to meet new people and make new friends.
Boost yourself
Many people fear dating after the age of 60 since they no longer look like they did in their 20s. Your self-esteem may have suffered as well. Now is the time for you to reaffirm your worth to yourself.
Reflect on your life's path and all the experiences that have shaped you into the person you are now. Don't be scared to give yourself a confidence-boosting pep talk in the mirror before a date.
Online dating
There is a good chance that you won't want to use a dating app or website after you're in your sixties. However, it's an excellent method to meet new individuals. If you're interested in giving it a shot, make sure you do it the right way.
Until you've had a chance to get to know a person, don't disclose personal information with them. Before meeting a person you've only communicated with online, you should take measures. You'll have an easy route out of the eatery if you detect something suspicious.
Avoid inviting them to your house or getting into a car with them on your first meeting. If you're going out with this individual, make sure your family and friends know about it. Also, be on the lookout for scammers.
Common mistakes
Taking it too seriously
When you're just getting back into the dating game, you may want to take a pause and just go for a test drive. It's quite okay to play things down because dating does not have to be a serious endeavor.
Dating an ex
Dating an ex-lover may seem appealing since it has been so long since you were last romantically involved with someone. However, keep in mind that there was a reason why you and your ex separated.
It's easy to get caught up in feelings with an ex, so calm down and take your time. Dating an ex might be exciting, but it can also be like opening a can of worms.
Trying to fit in
If you're having trouble re-entering the dating scene, don't make the mistake of copying what the younger generation is doing. Find out what works best for you when it comes to dating and do it. If you try to make yourself enjoy something, you run the risk of ruining the experience.
Chances of Finding Love at 60 Always Exist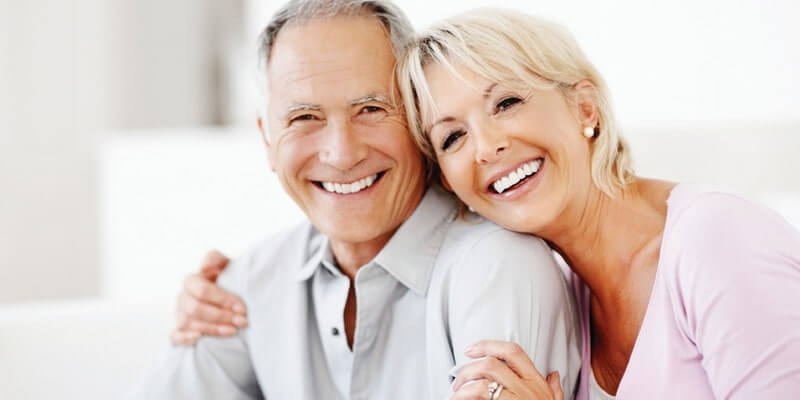 No matter how old you think you are, there are still chances of finding love at 60. You'll have to change your priorities and discover ways to interact with someone who has a different perspective on life. To do this, ensure that you can acquire these qualities:
Enough patience to wait for a mutually acceptable solution;
Tolerance for the other people's shortcomings;
Capability to accept new laws and regulations.
Dating 60-Year-Old Man: Tips & Useful Ideas
There should be ample time set out to talk about everything: your hobbies, your work, and the day-to-day happenings in your lives. Seniors enjoy intellectual talks and informal chats about celebrities and neighbors.
If you're seeking a conversation companion, make sure you always have something to say. Listen, absorb, and accept new ideas if you're not well-educated yet want to learn from knowledgeable individuals.
To find a spouse of the same age, you may have a hard time understanding each other's perspectives. If you can't agree, don't force it. Instead, find the bravery to get to know one another and work through your differences.
Having a new perspective is a healthy way to broaden your horizons and confront the boundaries you place on yourself.
Are You a Single in Your Sixties? You'll Manage to Deal With It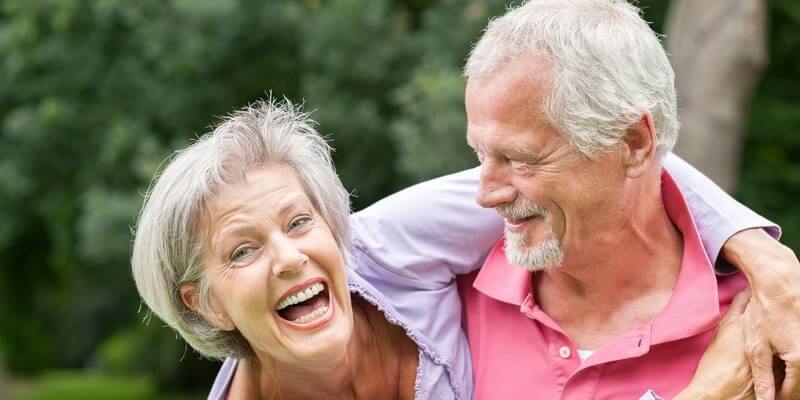 When you're in your sixties, what does it mean to be dating? You need to connect with someone who values your wisdom and experience over your physical appearance. Demonstrate that you are worthy of their friendship and loyalty by demonstrating your intellect and patience.
Having a generational gap might be a plus to your relationship's well-being.
Conclusion
Dating after a breakup or the loss of a loved one may be scary, especially when you don't know what you're looking for. The good news is that you've lived long enough to know what you want in life and what you don't want at this point.
Get back into the dating scene, and don't be scared to be who you are. It might provide a whole new level of excitement!