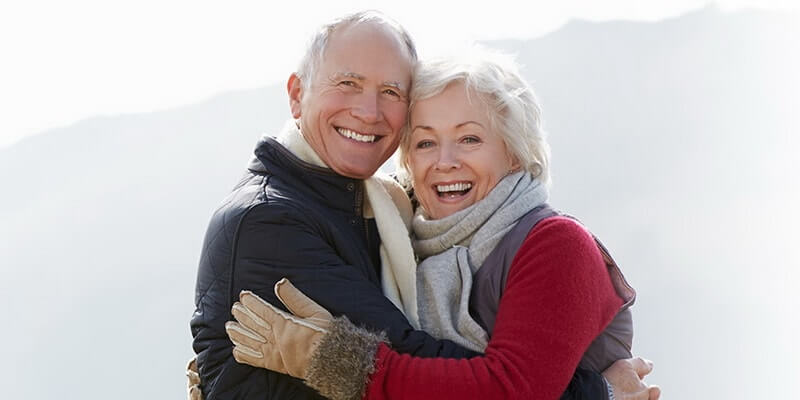 If you're in your fifties or sixties looking for someone to share your troubles, worries, and interests, it's high time to talk about possible pitfalls.
Turn Your Skepticism On
Don't trust every single thing in the profiles of even the best senior dating sites. Opt for true to life photos and personal details. Don't let yourself get misled by deliberately stunning pics in the profile, boastful quotes, and weird age details. Most profiles are stuffed with old photos and at present people may look absolutely different. A person can deserve your trust only after a face-to-face conversation. If it turns out that the picture and the real person are identical, it's not a cheater.
Watch Out for Cheaters
Once he or she gets your emotional attention and affection, you can be tricked out of your money and valuable belongings. Fraudsters use your feelings in order to gain financial value. Look out for pushy charming men and women on senior dating sites over 60. They may be fighting for your trust in order to get something that you won't expect.
Keep Your Emotions Under Control
When you finally find a match that coincides with the profile information and doesn't behave like a fraudster, do your best to find out whether the person's intentions have a firm basis. Don't be overwhelmed by emotions – stay sensible and frank not to be disappointed in the future.
Safe Sex
Dating for seniors often includes sex and there's nothing wrong with it. It's OK if you're no longer able to get pregnant and you have sex just for physical pleasure. But if it's your first time with a partner, you need to be safe from sexually transmitted diseases and infections. Your partner may be sincere, but it's also highly probable that he or she may not know enough about a personal health condition.
Senior Dating Online Is Easy!
It's highly important to be brave enough to start. Don't try to be too specific while choosing a dating website. Register on three or four resources at once, use them for about a month and then pick out the dating platform that is best for you in matters of usability and activity of the users.
You have to be friendly, direct and simple. It attracts senior people of your age. Write a short description of yourself and show up your best characteristic traits. Don't share your intimate life details in the net not to attract freaks and perverts. Ignore people who have no intention to share their real pictures with you – they may be fugitives, criminals or married.