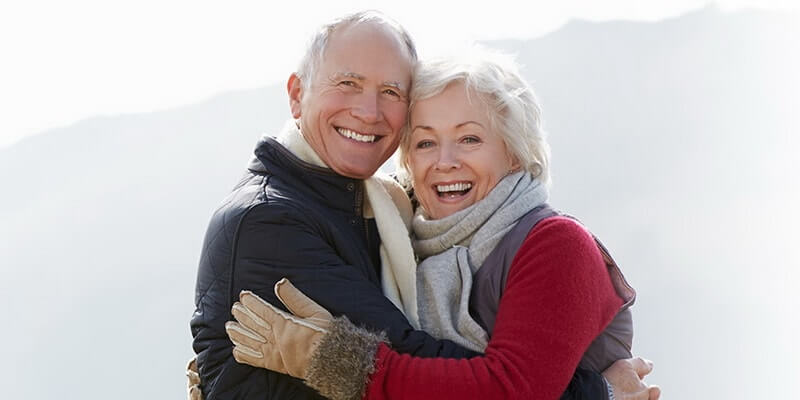 Dating in your 60s is not a burden. Some people think it's daunting even if they've never tried this before. You have to accept that you always have enough chances to meet your destiny at this age while volunteering or online social interaction.
Online brides in 2021 of all ages from all corners of the world seek for mutual understanding and support. The aspect does not change at any age because every single woman over 60 needs a straightforward man able to be her friend and be in line with her emotional and intellectual capabilities.
The sad thing that matchmaking like this has time limits. There's a list of things that makes the senior think they don't deserve a conventional and sensual romance and lovemaking:
They are afraid of the public opinion;
Their vision of the world, as well as their historical background, significantly differ from the younger generations;
They tend to behave like mothers and fathers never giving their potential partners a chance to demonstrate initiative;
They are unable to accept non-habitual lifestyles even if they understand it will make them feel better and live longer.
Matchmaking like this is hard for traditional singles unable to accept their potential partners' habits and peculiarities of the character. Read further to find out more and save your time while finding a partner and a supportive friend after sixty.
Dating Over 60: Deal with Your Priorities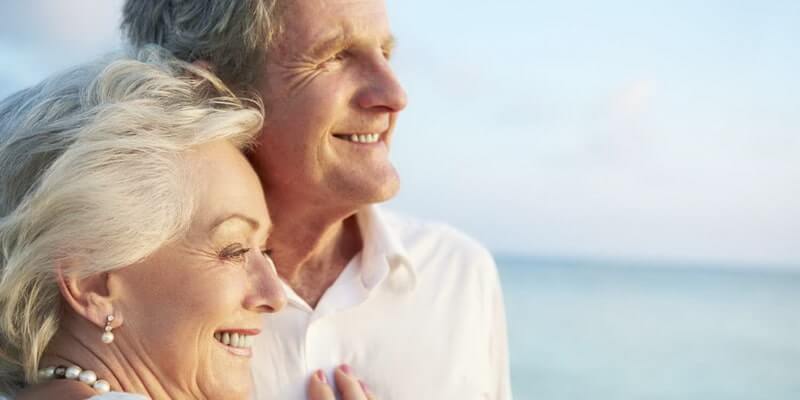 You have to make a list of traits you want to see in your partner. They should be basic and most essential traits you can't live without. You don't want to deal with a drunkard, do you? Point this out in your online profile, and don't forget to mention this in your first messages or on your first date. Do you need an active man/woman able to do extreme sports together with you? Speak out, and you'll never be disappointed.
Stick to the following values:
Sincerity.
Straightforwardness.
Emotional connection.
Singles over 60 Have a Tendency to Exaggerate Things in 2021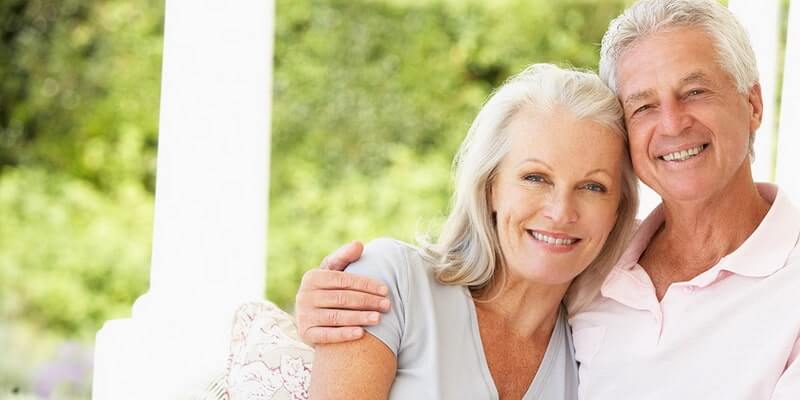 Dating for seniors over 60 means being able to withstand and deal with new habits and behaviors. Senior people find it hard to be in line with other people's expectations. It happens because of the following things:
They are experienced individuals not ready to trust anyone in this world;
Their patience, thoughtfulness, and patience fail each time when someone tries to trespass their personal space;
They will better ignore the problem rather than dig deeper into it.
The trouble is that singles over 60 are used to their habitual way of life: their routine, their families and friends, their habits, and their weekday timetable. Their old-fashioned views on life combined with their old stereotypes, resulting in the false vision of the present world. People who are 60 tend not to trust the youngsters, as well as the people of their age without any specific reason.
They depend on material things, and they feel uncomfortable when someone enters their home, trying to command and change their way of living. It makes them messy and inconsistent in all matters of everyday life. These people suffer from:
Inability to deal with the actual disorder and mess in their households;
Reluctance to accept better values even if they understand it will make a difference;
Unwillingness to start their life from the beginning.
Misleading misconceptions of senior people result in a lot of awful things. Now that you know the essentials, it's high time to deal with the basic tips to avoid unwanted circumstances while finding love after 60.
Dating after 60 in 2021 Implies Patience
Your life will never be the same if you accept another person in your household. Dating after 60 is easier now than it was before. Morals and conceptions of the world in the minds of people have changed. Lonely seniors of the past tried not to demonstrate their willingness to develop new relationships because their social circle could blame them for being frivolous in their age.
Nowadays, it's getting easier to find each other thanks to social media and useful over 60s dating sites. 2021 has brought a ton of advantages:
Possibility to find a partner in line with your lifestyle;
A chance to find someone to meet your most uncommon interests;
An opportunity to start meaningful communication for the reserved people.
Dating after 60 Years Old: Tips to Follow
It's ok to be a little bit skeptical. Matchmaking platforms are full of people not ready to share their real-life personal information. The photos may be old, age details may be false, and personal info in the profiles may be fancier than it is. Ask your potential partner to send you relevant photos or videos of themselves and never hesitate to insist on online live communication to stay on the safe side and protect yourself from false expectations.
Be straightforward and control your emotionality. Even if a person looks trustworthy with real pictures in the profile and relevant information, you should do your best not to let your emotions control your mind. Make sure you have common ground, similar life values, and plans for the future. You don't have as much time as the younger generation. Love after 60 is possible, but it should have a firm basis.
Sex is important. Don't be afraid to discuss it and don't get confused when someone asks you about it. Having sex is normal and healthy in all ages, and for some people dating at 60, it's one of the crucial moments. Stop being blinkered and don't pretend to be a saint – intimacy on all levels is natural and vital for our psychological and physiological components as well.
Dating at 60: More Tips to Follow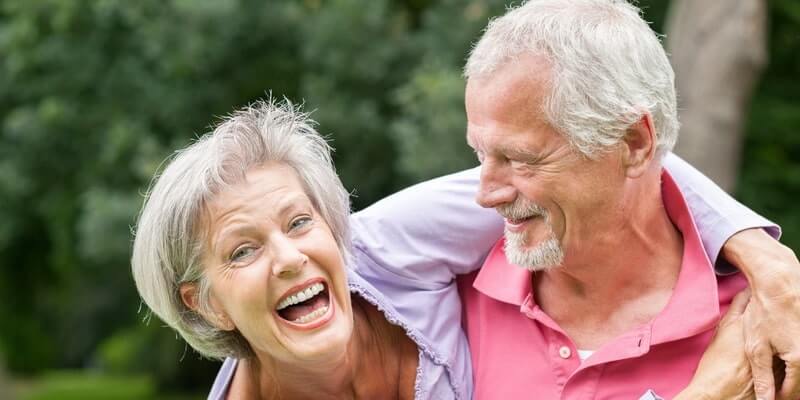 One of the greatest tips about dating after 60 in 2021 is to get involved in a new activity. This way, you'll have more topics for conversation and more chances to find your destiny. Self-development and additional education widens your social circle and boosts your possibilities.
Dating over 60: Advice & Tricks
Accept new interests. Stop watching the same movies and listening to the same music just because it reminds you of your past. It's high time to learn new things, accept new genres and fresh thinking.
Get involved in volunteering. It's one of the simplest ways to interact with open-minded and caring people. Find new and exciting people while helping the stray animals, running errands for the disabled and partially disabled people (in case if you have health for this), or join in one of the local environmental movement.
Become a bookworm. Change your reading habits or develop new ones. Get to the library and ask the librarian to help you with the choice of fiction.
Chances of Finding Love at 60 Always Exist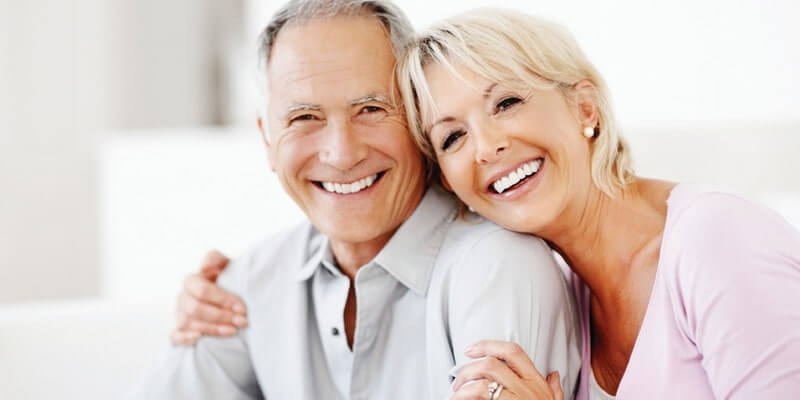 If you're over 60, dating is still possible for you. You'll have to stick to new priorities, find ways to communicate with someone who has a different view on life, and make sure you're able to develop the following qualities:
Tolerance to the other people's drawbacks;
Ability to accept new rules and regulations;
Enough patience to wait for mutually satisfying solutions.
Dating 60 Year Old Man: Tips & Useful Ideas
Find common ground and devote enough time to regular conversations about everything: hobbies, interests, professional duties, and all types of things that happen to both of you throughout the days. Senior people are fond of thoughtful conversations, as well as of informal discussions about celebrities and your neighbors.
Make sure you always have something to add to a conversation in case if you're looking for an intelligent partner. In case if you're not well-educated but interested in the opinions of smart people, be ready to listen, understand, and accept new things.
Be wise. If you're a senior person looking for the partner of the same age, you might have troubles accepting each other's points of view. You don't have to agree, but you should find the courage to get used to each other and get over psychological tensions together. There's nothing wrong in being different because it's one of the most natural things to learn more about the world and deal with the limits you create for yourself.
Are You a Single in Your Sixties? You'll Manage to Deal with It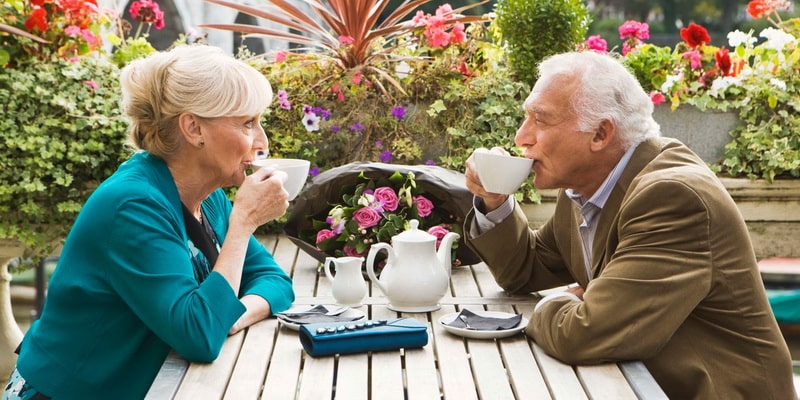 What does dating in your sixties mean?
It's about getting in touch with someone who respects your age and experience and wants to stay by your side, not because of your appealing looks, but thanks to your intellect and patience.
It's about sharing experiences between two people belonging to different generations. Your generation gap can bring numerous beneficial things to your lives.
It's about potential living with a partner who knows what it is to be patient and perceptive.
Bottom Line
Dating in your 60s has nothing to do with difficulties if you're ready to be in line with the rules. Make sure you're not a toxic personality unable to face hardships of all sort. You'll have to be respectful and always remember that your potential partner should demonstrate respect in return. No one deserves your attention if he or she is unable to take you as you are.
Dating in senior age demands mutuality and being able to accept each other's peculiarities. If you're in your 60s, you must be ready for things that might be unpredictable for you. It's a challenge you need to accept if you aim to get a caring and helpful partner sharing your interests and aspirations.