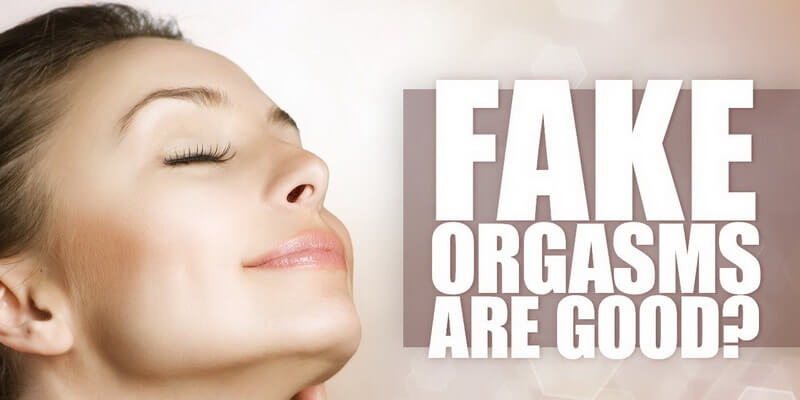 Is it so necessary for a woman to orgasm during penetration? Not all women need to get to the climax while having sex with a partner. They find sufficient pleasure in the intimacy and the possibility to demonstrate affection to the partner by touching, rubbing, and massaging each other's ergogenic zones.
When a woman is not experienced in sex, she lives with misleading stereotypes in mind and feels like it's her duty to orgasm to make a man believe that he has done a great job. This is where the problem starts. Making a woman orgasm in 2021 is a whole science. When a man cannot get hold of it, a woman tries hard to make him believe he's stronger than it is in reality.
Unfortunately, there's a list of reasons why girls fake orgasms. Let's get deeper into the problem. If you're a caring and loving man respecting a woman's right to give you sexual pleasure without climaxing, you'll be able to deal with the following issues.
Why Do Women Fake Orgasms in 2021?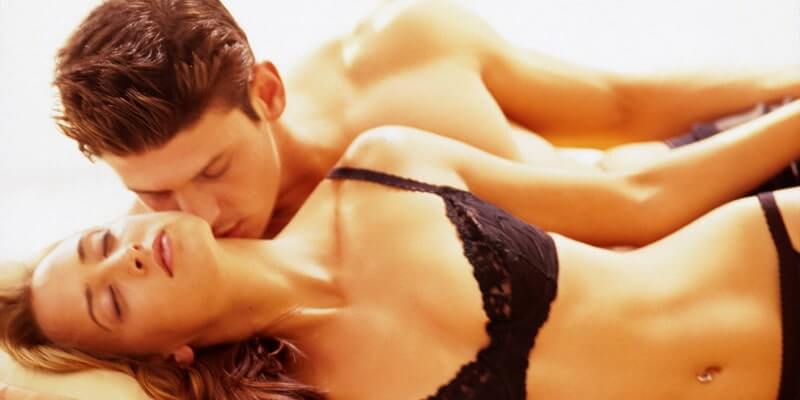 Unfortunately, porn has left false expectations in the minds of men about the nature of female orgasms and the way they get pleasure from penetrative sex. Women having orgasms in all sex positions and with any partner is truly lucky. Female ability to climax has a complex nature. There's no exact formula you can follow to learn this science. That's the reason why most women prefer to fake orgasms to please the narcissism of their men.
The sad thing is that most women find it disturbing to ask men to do certain things for them. Most conversations about sex are devoted to male needs. Our online dating Ukraine service will help you find a thoughtful and meaningful partner able to explain to you how to make sex mutually satisfying.
Why Do Women Fake Orgasms: Reason №1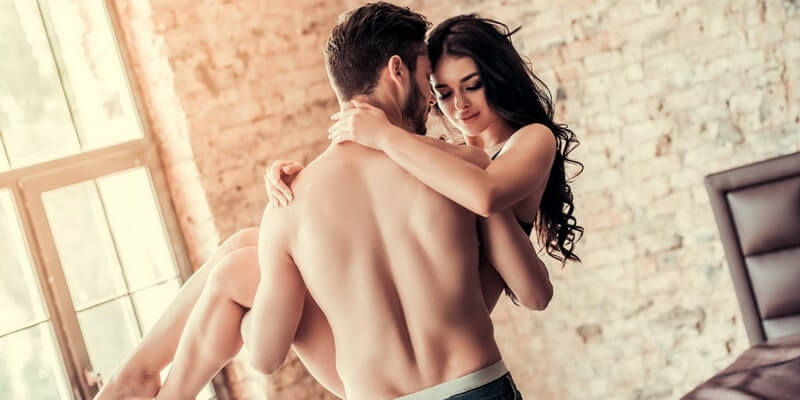 Women don't have many chances to experience climax in the process of sexual intercourse. A physiologically and psychologically healthy man will orgasm anyway. It will not work if he is drunk or on drugs. A healthy woman's capability to cum depends on several factors:
There was a number of researches and surveys that have already proved half of the women cannot reach the climax. It doesn't matter whether they are married, single, or in a constant relationship.
Single women fake orgasms more often than those in a relationship. It's hard for the singles to discuss their sexual preferences with men in a temporary bond. Casual sex with random partners is rarely satisfying.
A committed relationship demands a lot of conversation. If a woman does not have chances to speak out, her partner will never know about what makes her feel satisfied. That's the reason why single women fake orgasms more often than those in a permanent bond.
They Fake Orgasm Because They Need More Time
Why do women fake orgasms? It's not that easy to make her feel satisfied. You'll have to take time to find the position of her g-spot and the way her body reacts to different kinds of stimulation. Believe us; almost every woman has to devote a lot of time and patience to understand how the mechanics of this natural process works.
You'll be surprised at the number of toys and tools a woman uses throughout her life to find out how to reach satisfaction and the desired bliss in the shortest period possible. Women need more time to explore the capabilities of their bodies and understand what they need from their partners.
As soon as they finally understand how it works, they have to find a partner able to be in line with her preferences. If you want your woman to orgasm properly, you'll have to remember the following:
Be prepared for the weirdest methods and positions – female physiology is unpredictable;
Don't laugh at her strange and bizarre behavior on the way to the desired satisfaction – imagine the way your face looks when you get to the climax;
Do whatever she wants at the moment she orgasms and after it – you'll be rewarded afterward, she needs time.
If you're a caring partner in a meaningful relationship, you should devote sufficient time to discover the best way to please your partner. It does not matter how freaky it might be. It's physiologically accessible for a man to cum. It's a lot harder for a woman, think on that, and be patient.
There's nothing wrong if you can't deliver her pleasant sensations with your body. A regular loving woman will have nothing against fingering, vibrating tools, and sex toys that you can use to get her over the moon and back.
Real Women Orgasms: What You See When It's Not Fake
It's not hard to understand whether you've managed to satisfy your partner's sexual hunger or not. A man unable to feel whether a woman has an orgasm should be dumb or inexperienced. Here are the signs of her orgasm when it's real:
She's got rolling eyes and is probably biting her lip so hard that you see the blood pulsating under her skin;
She is sweating a lot, and you feel like the temperature of her skin is rising;
It's hard not to feel this intense pulsation inside her vagina when you are in while she's having an orgasm. Her inside starts shrinking your shaft, which makes most men cum at once no matter how hard they try to extend the pleasure.
She asks not to touch her sensitive areas of the body. It may last for some seconds or minutes. Real orgasms often lead to excessive sensitivity that might even cause painful sensations.
Quite a lot of women forget how to behave when they get to the climax. They can cry, weep, swear, or get out of breath. It scares a lot of men when it's the first time they a woman orgasm. It might look weird, but it's real.
A nice orgasm brings a sweet relaxation after the tension provoked by sexual stimulation. When you experience it for the first time in your life, you start hunting for it. It's one of the easiest, healthy, and accessible ways to get rid of emotional and psychological tension. A nice orgasm works as a perfect antidepressant pill.
Making a Women Orgasm Is Not Always Possible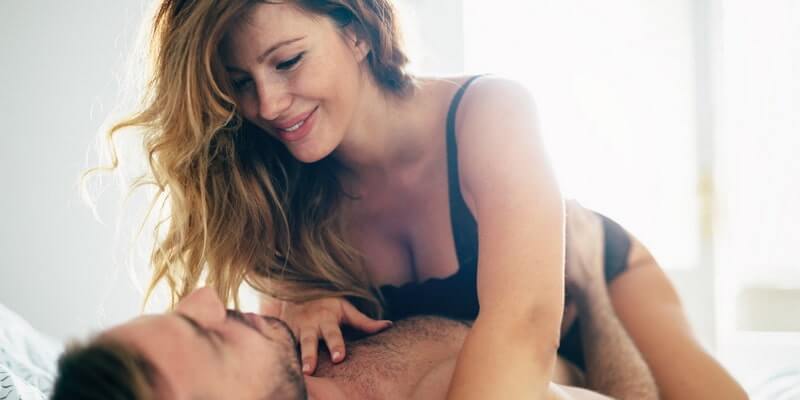 Learn to live with a fact that even if your partner experiences an orgasm each time you have sex, she might be reluctant to do this from time to time. Yes, women fake orgasm sensations when they are tired.
It's natural for a woman to refuse to cum. She does not refuse to have sex with you to make you feel pleased and satisfied. She simply refuses to invest efforts into something that will make her feel even more tired.
Every man should remember one simple thing - real women orgasms happen only when they feel physically and emotionally sedated. When she's back from her annoying work, her first wishes include nice food, a movie, and, maybe, a glass of wine. A tired woman does not feel much of sexual excitement.
Nothing feels worse than your partner trying to finger you to orgasm when you don't want it. That's the reason why girls often fake orgasm sensations. If this imitation is not enough for you, remember, that an orgasm is not an essential thing between two like-minded people.
Giving Her a Nice Orgasm: Tips to Follow
How many women fake orgasms in 2021? About a half of them. How many men try to deal with the issue? Almost none of them.
Nevertheless, it's not hard to get to the desired aim if you are an adequate and sensible person. If you don't want your lady to fake orgasms, try to remember the following:
Don't make your female partner feel confused when she speaks about her sexual preferences;
There's a lot of reasons that make a woman refuse to orgasm – a stomachache, a disturbing thought, or unpredictable flatulence;
Don't try to be perfect and follow a strange plan in your head when you get between the bed sheets for the first time – positive conditioning will do you no good;
When your woman is drunk, making her orgasm is one of the dumbest ideas – relax and get what she gives you without asking for more.
Do women fake orgasms? Yes, they do. Is there anything you can do about it? Yes, and it's not that much. Making your partner experience the most intense sensual pleasure is as easy as pie. Just make sure you want your partner to orgasm as much as you want it.
Why Does a Woman Fake Orgasms?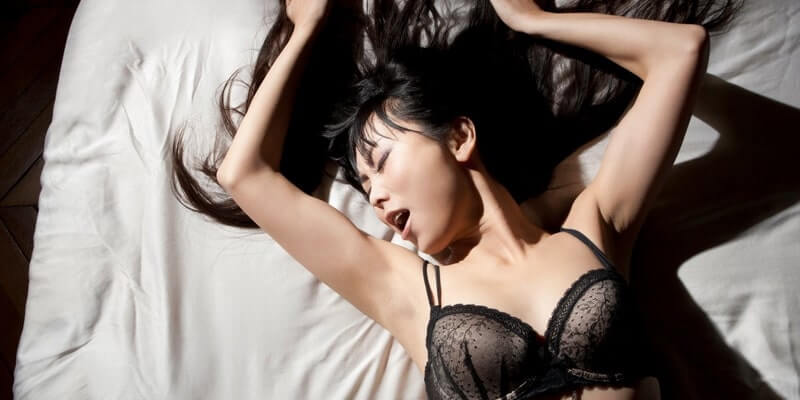 A woman fakes orgasms because of the following:
She does not want to disappoint her partner. She likes you but does not want you to think that you're not sexually appealing.
She does not have as powerful a sexual drive as you do. Sex is not so important to her.
It's possible that she does not like you at all but feels she is not ready to tell you about it because something's holding her back.